Calling the Crops: 18 Ways to Rock Cropped Tops, Culottes and More
Dec 01, 2014
Once upon a time crop tops were the jam, along with PVC pants and platform sneakers (remember Soda shoes?). And like those two trends which were recently stylishly resurrected, cropped looks are also making their way back into our wardrobes. We noticed crop tops first, layered over t-shirts or worn solo by IT girls Cara Delevingne and Andy Torres. Next, the demure ladylike midi skirt won over our hearts closets as street style mavens showed us how to pair them with chunky knits and strappy heels. The latest cropped piece to come into style is the fashion-forward culottes, aka pants-skirt hybrid.
We know what you're thinking: Can I pull off this funky cropped trend, especially with the cold weather ahead? We're here to tell you, yes. Don't believe us? Scroll through for 18 street style looks (and shopping tips) that will inspire you to bare those midriffs and ankles — even when the temperature drops.
---
The Crop Top
Gone are the days when only pop stars (we're looking at you, Britney) wore crop tops. The belly shirt is getting a major spotlight this season, both on the runway and on our favorite fashion fixtures.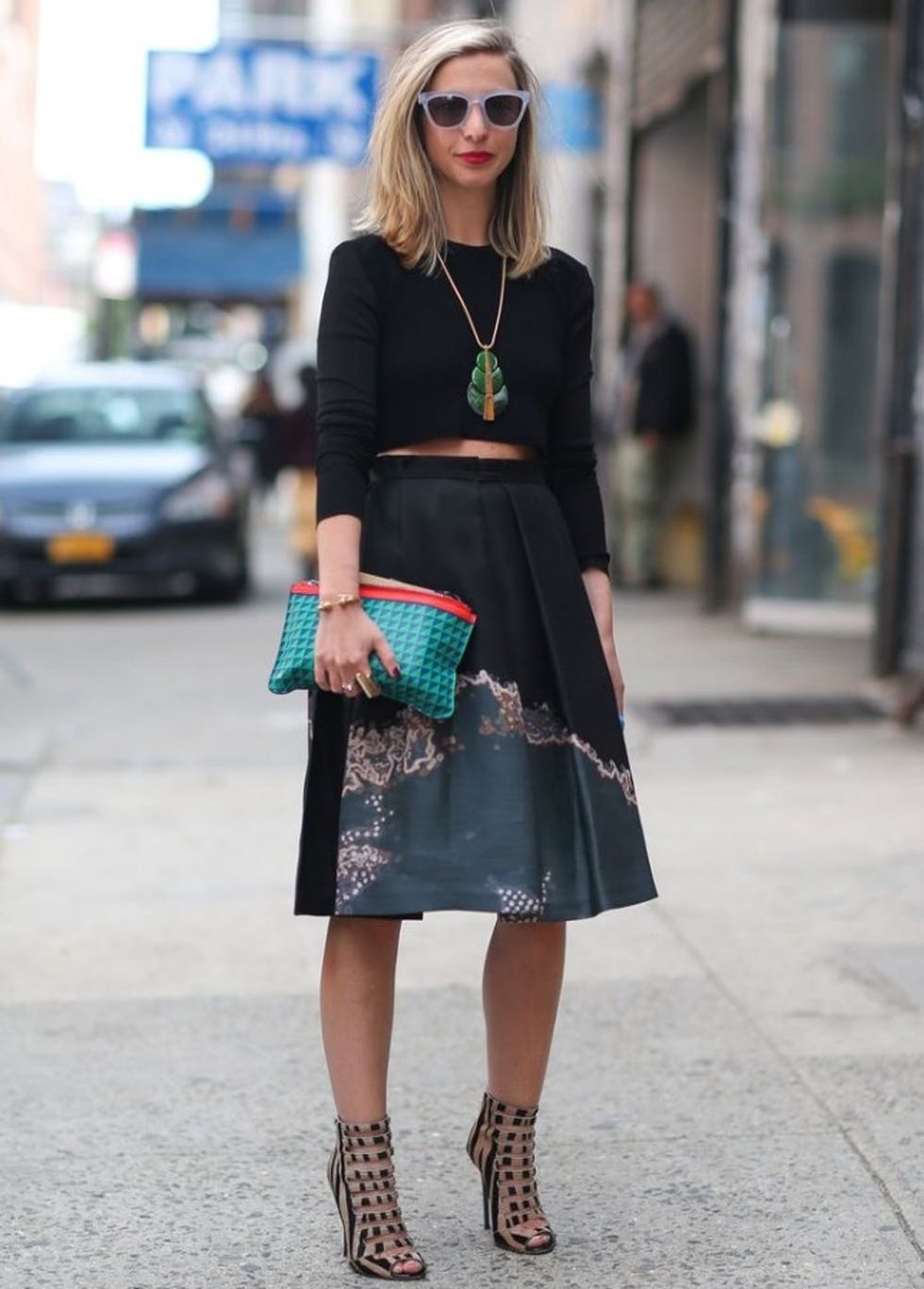 This crop top gets a classy makeover when paired with a high-waist midi skirt and statement necklace ($75). (via Harper's BAZAAR)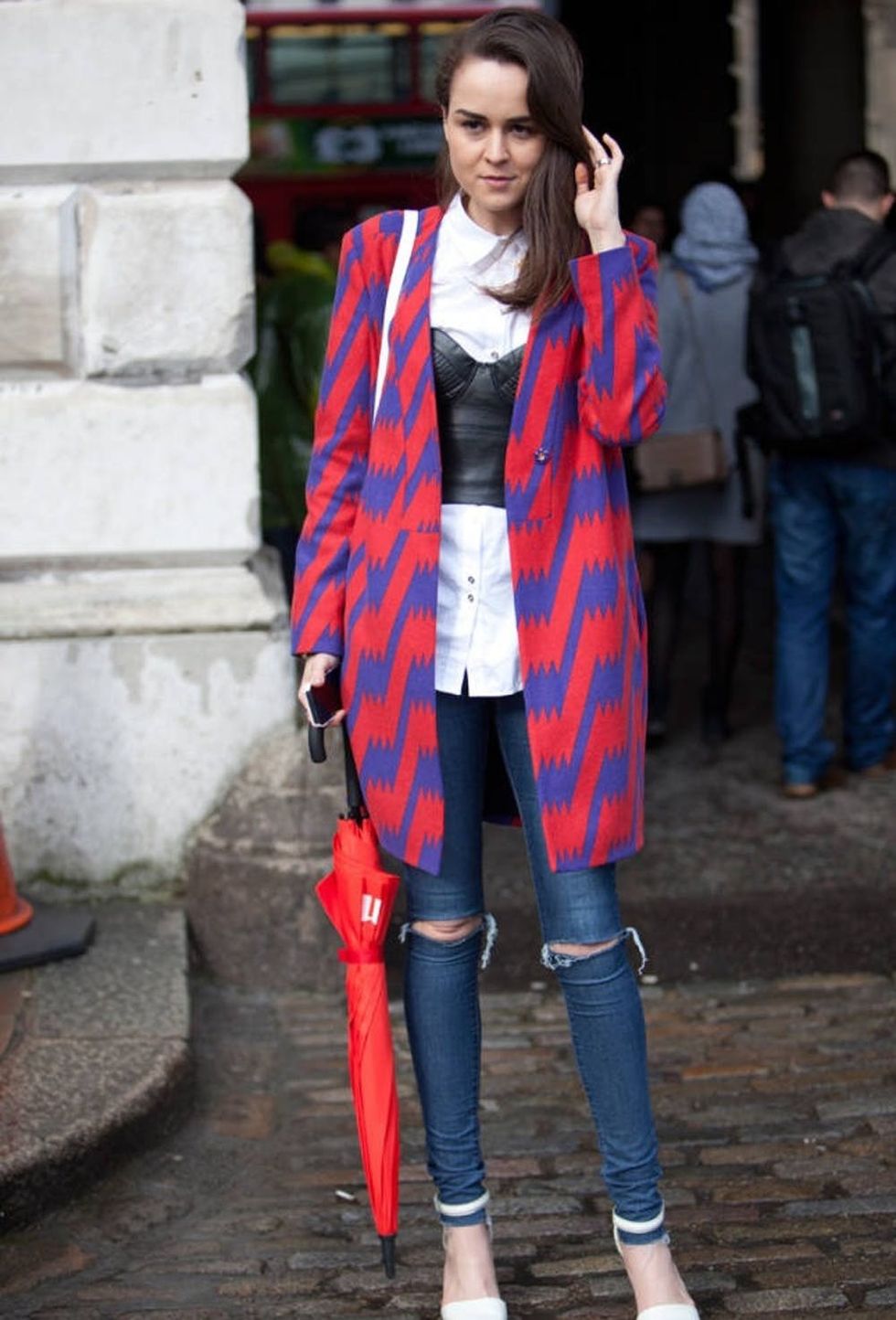 Spice up a colorful printed jacket and white button-up with an edgy leather crop top ($83) and destroyed denim. (via ELLE)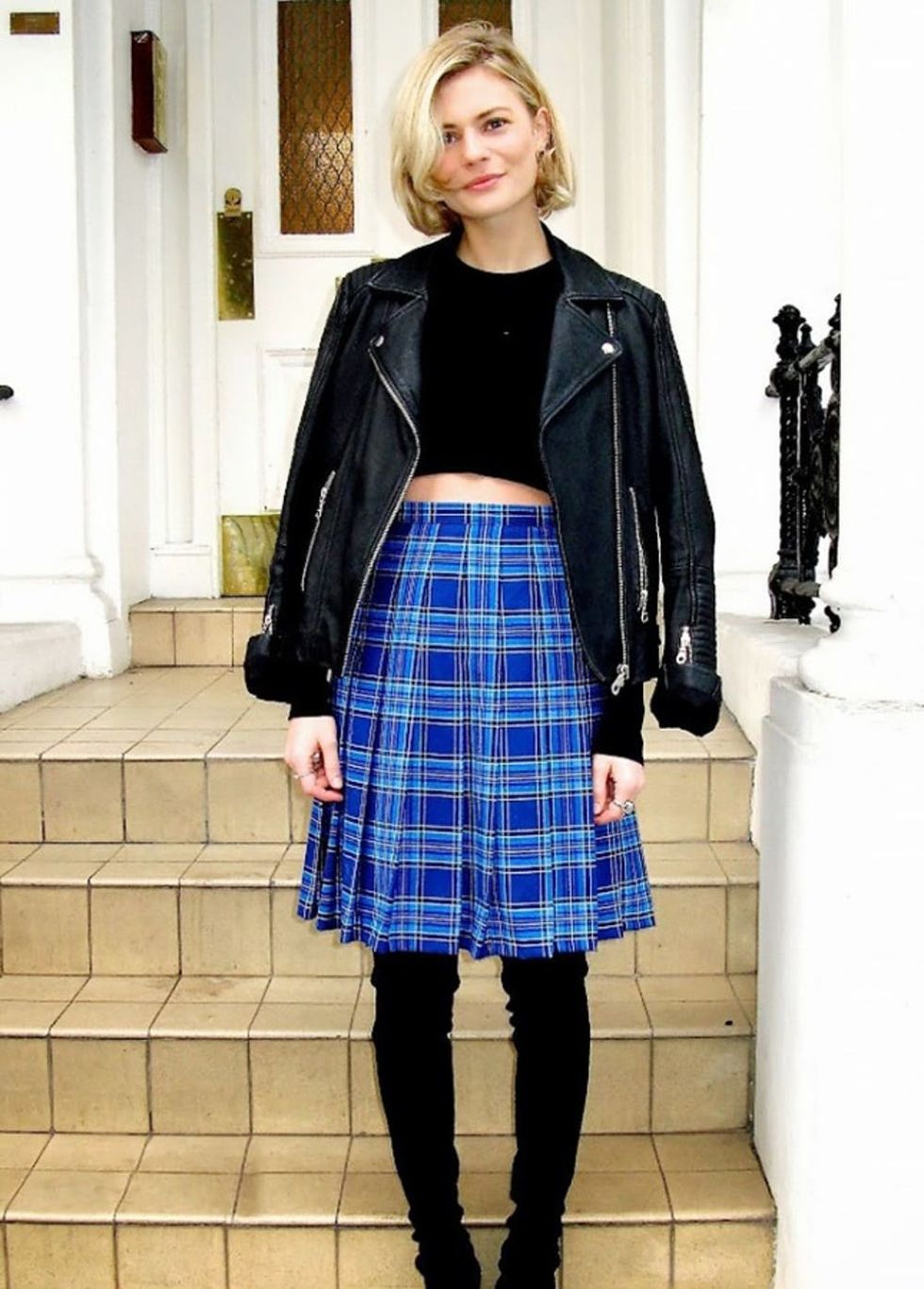 Proof that crop tops can be tastefully worn in the winter, thanks to this tall boots and plaid skirt combo. (via Who What Wear)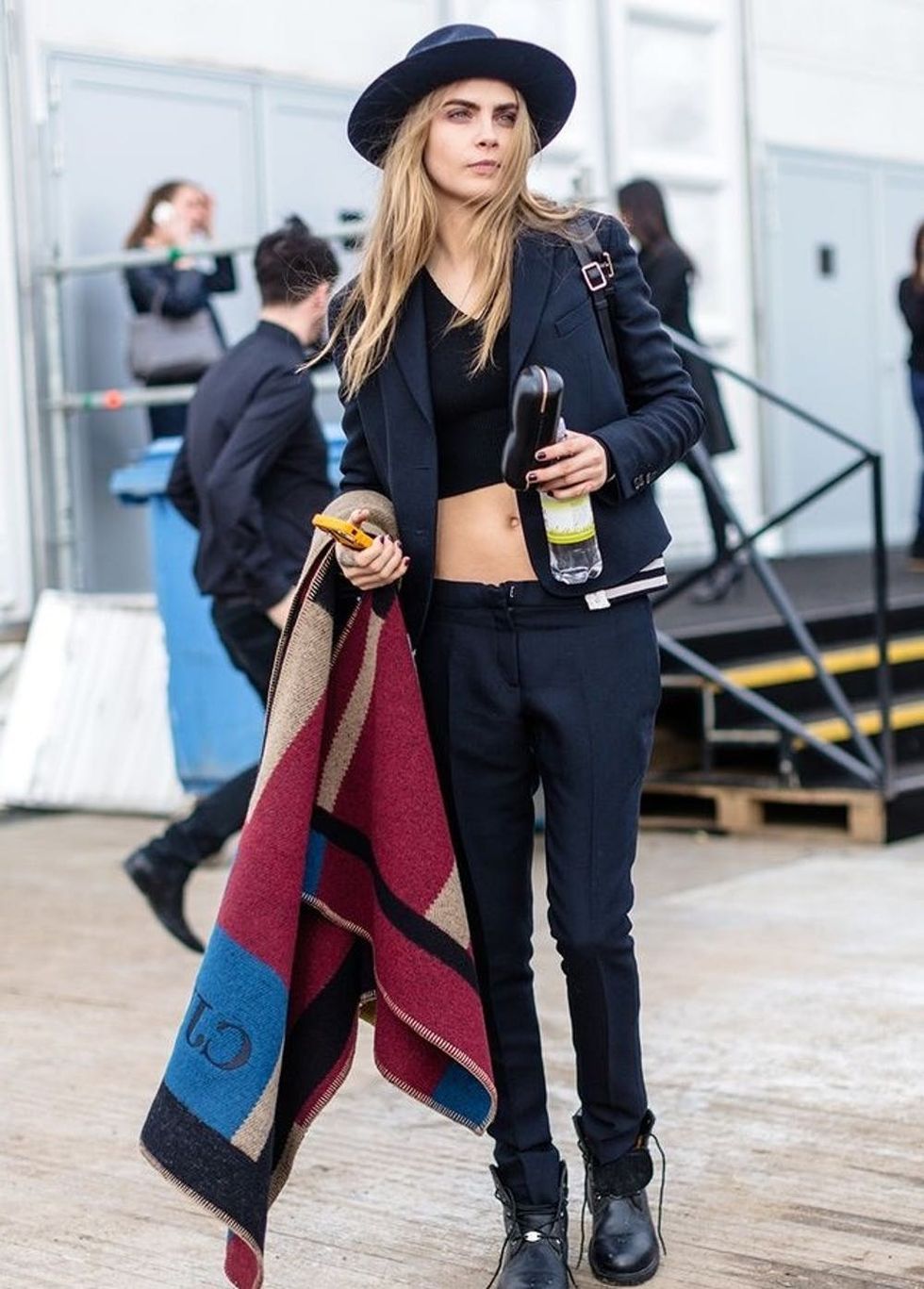 Cara Delevingne always knows how to push the style envelope, pictured here in a classic black suit worn with a crop top and combat boots. (via Fashionising.com)
The Midi Skirt
We're obsessed with how fashion's elite are turning this once dowdy skirt length into the next "It" trend. Step aside mini skirt, there's a new kid on the sartorial block.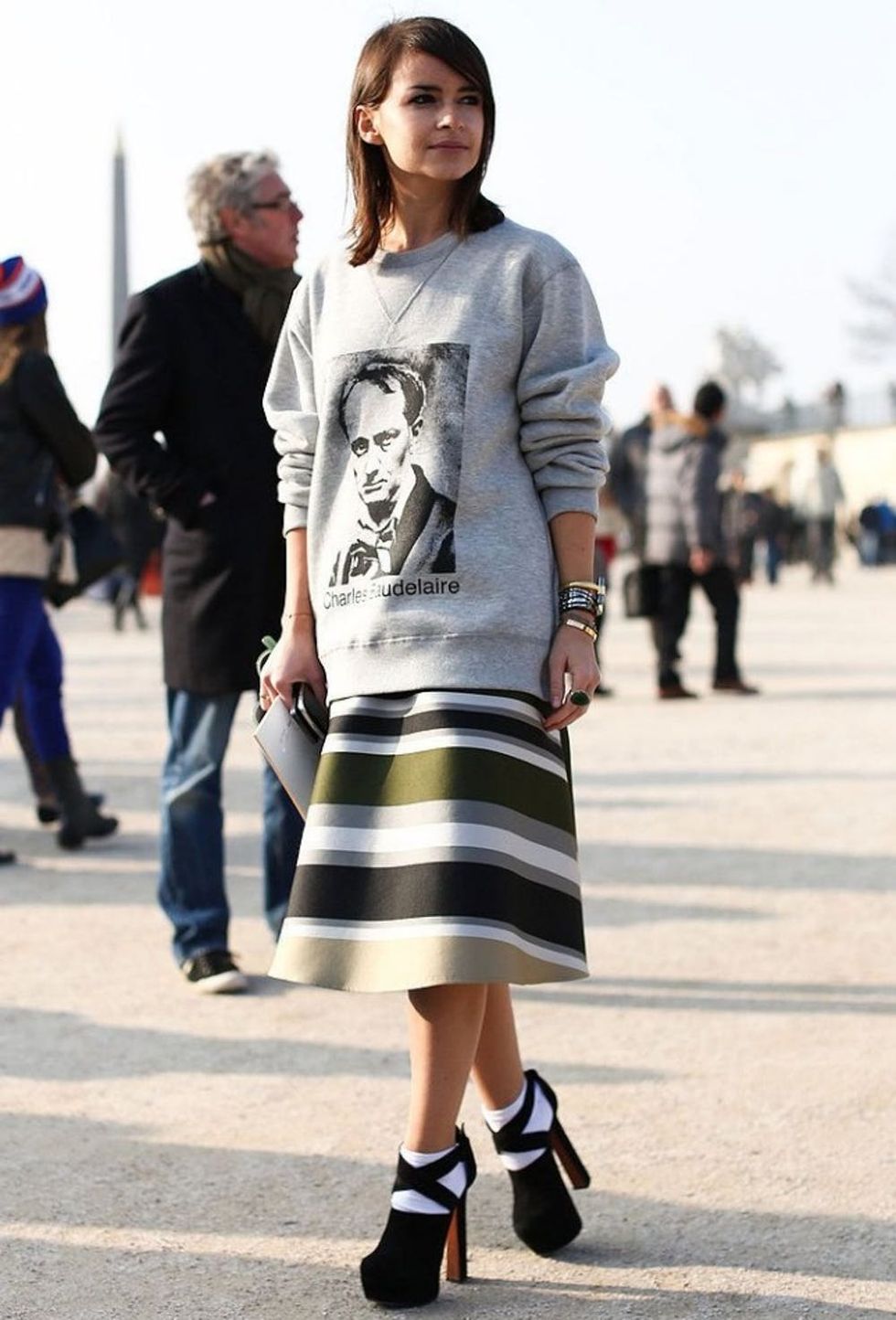 Don't be intimated by a full midi skirt if you're on the petite side. Amp it up with platform heels and a funky graphic sweater. (via POPSUGAR)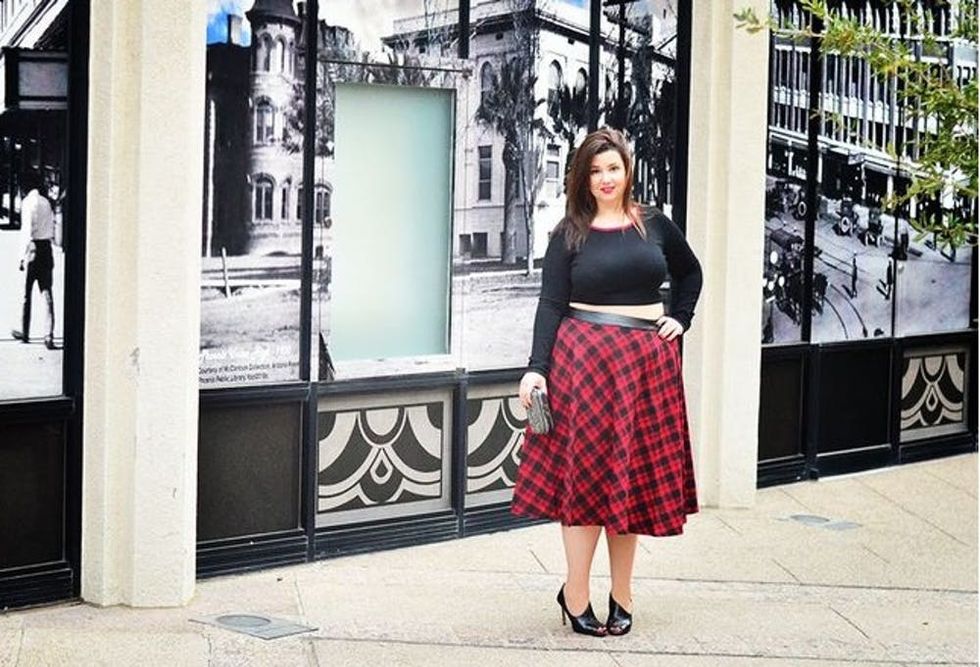 A classic tartan skirt ($61) gets a subtly edgy twist with asymmetrical heels and a crop top. (via Sometimes Glam)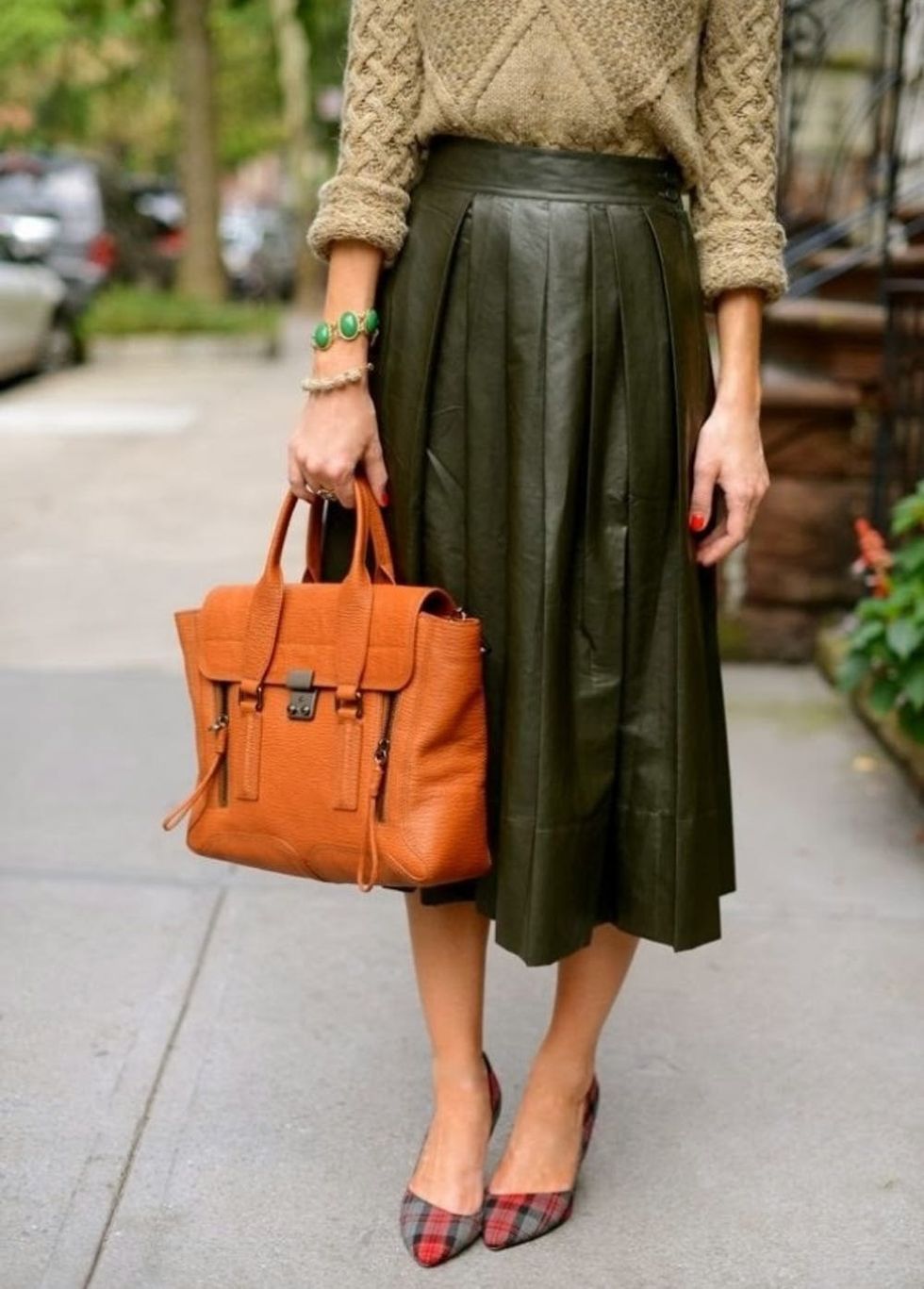 This pleated leather skirt + chunky knit + tartan flats ($50) ensemble is our idea of the perfect fall look. (via M Loves M)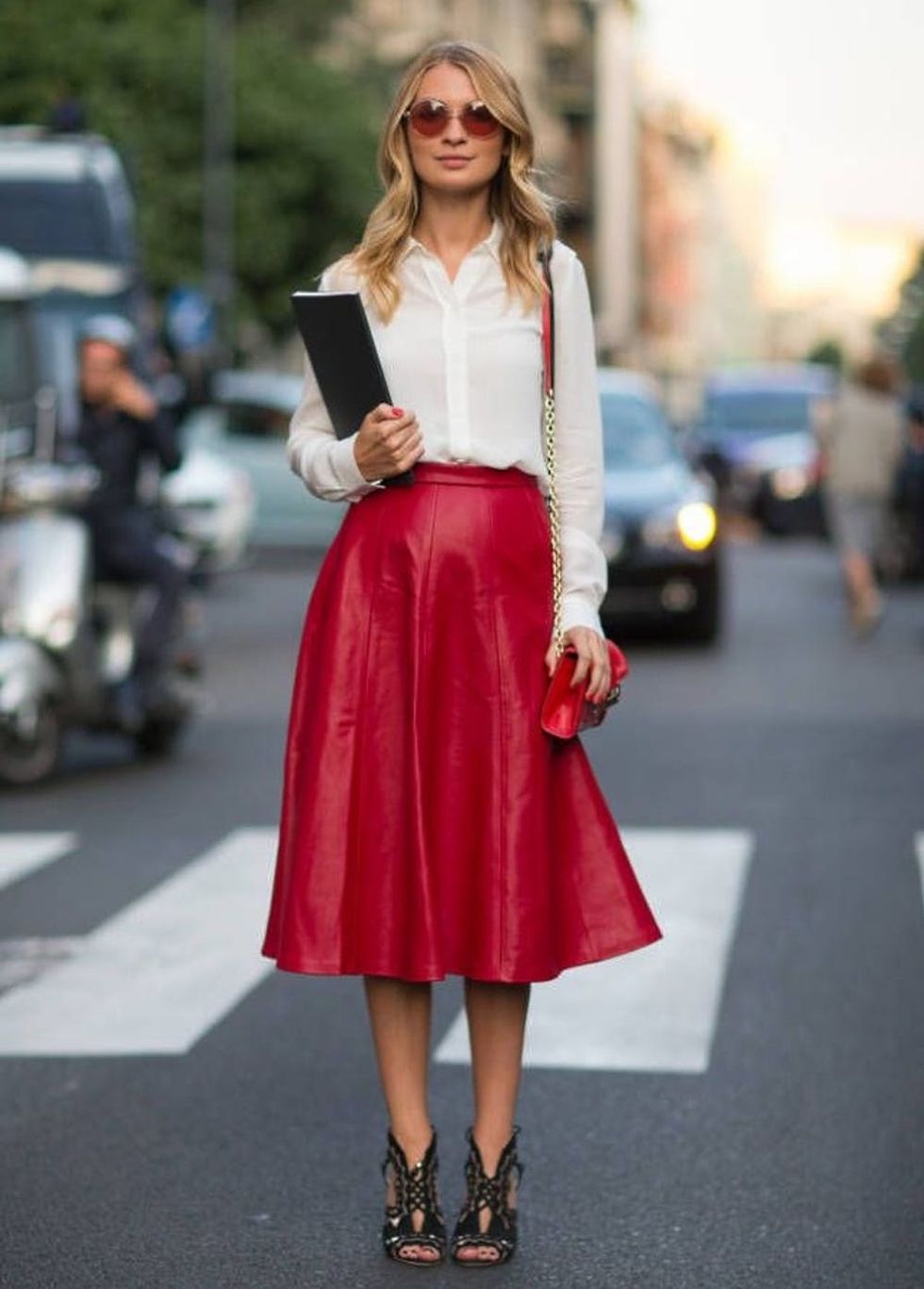 Want to stand out at the office? Go bright or go home (wouldn't that be nice?) in a bold-hued midi skirt ($80) and strappy heels. (via Modasenin.com)
The Cropped Sweater
Just because it's sweater weather doesn't mean we have to be bundled up in bulky layers of knits. Lighten up with one of these chic cropped sweaters. If it's chilly out, we suggest layering over a crisp button-up for the ultimate cool girl look.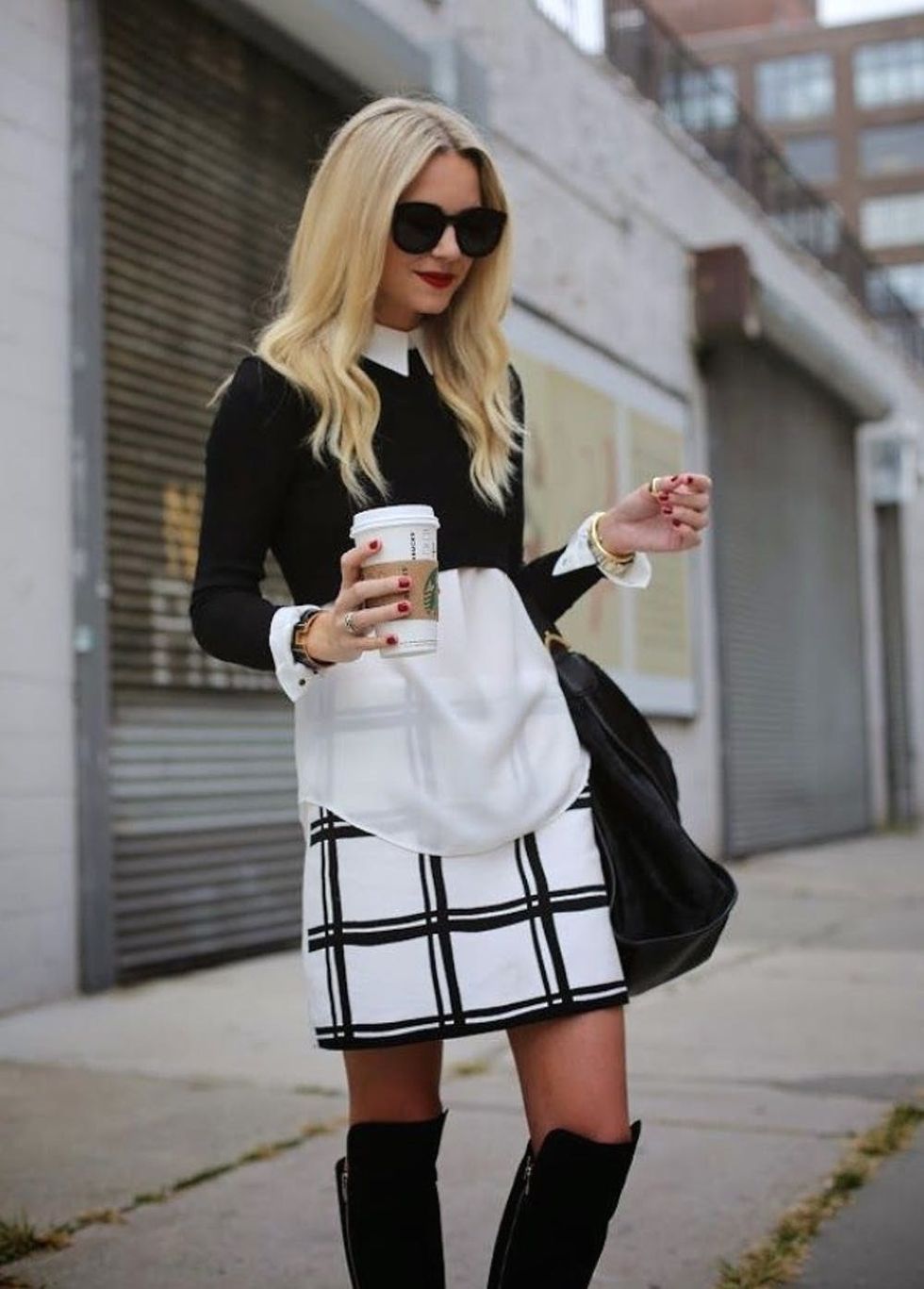 Blogger babe Blair Eadie layers her cropped sweater over a crisp white button-up and windowpane skirt. (via Atlantic-Pacific)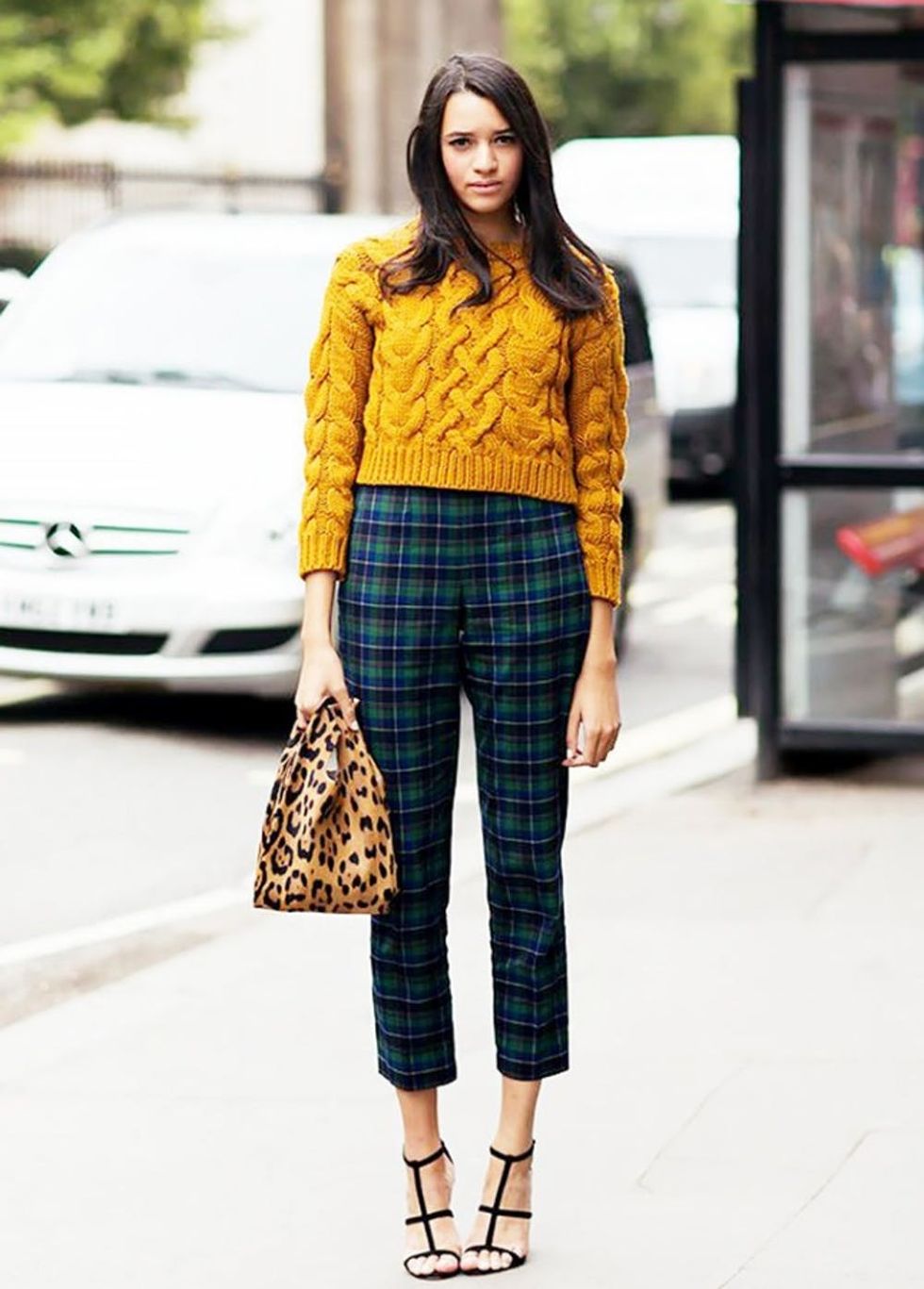 Brighten up your outfit with a chunky knit in a funky hue, like bright yellow. And who knew plaid and leopard prints mesh so well? (via We the People)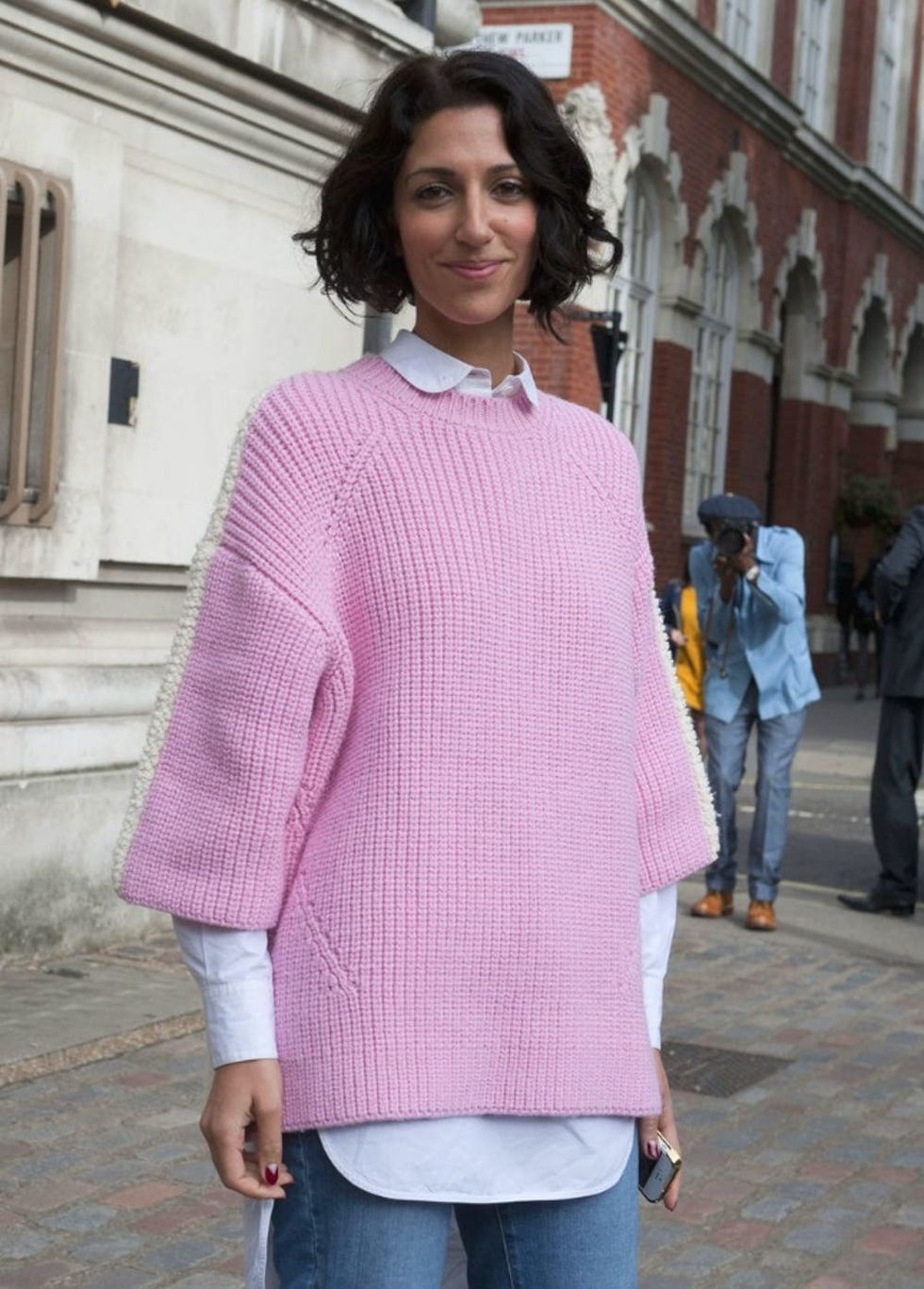 Not into short cropped sweaters? No biggie. Perhaps you'd be willing to try a cropped sleeve sweater ($268) instead. (via StyleBistro)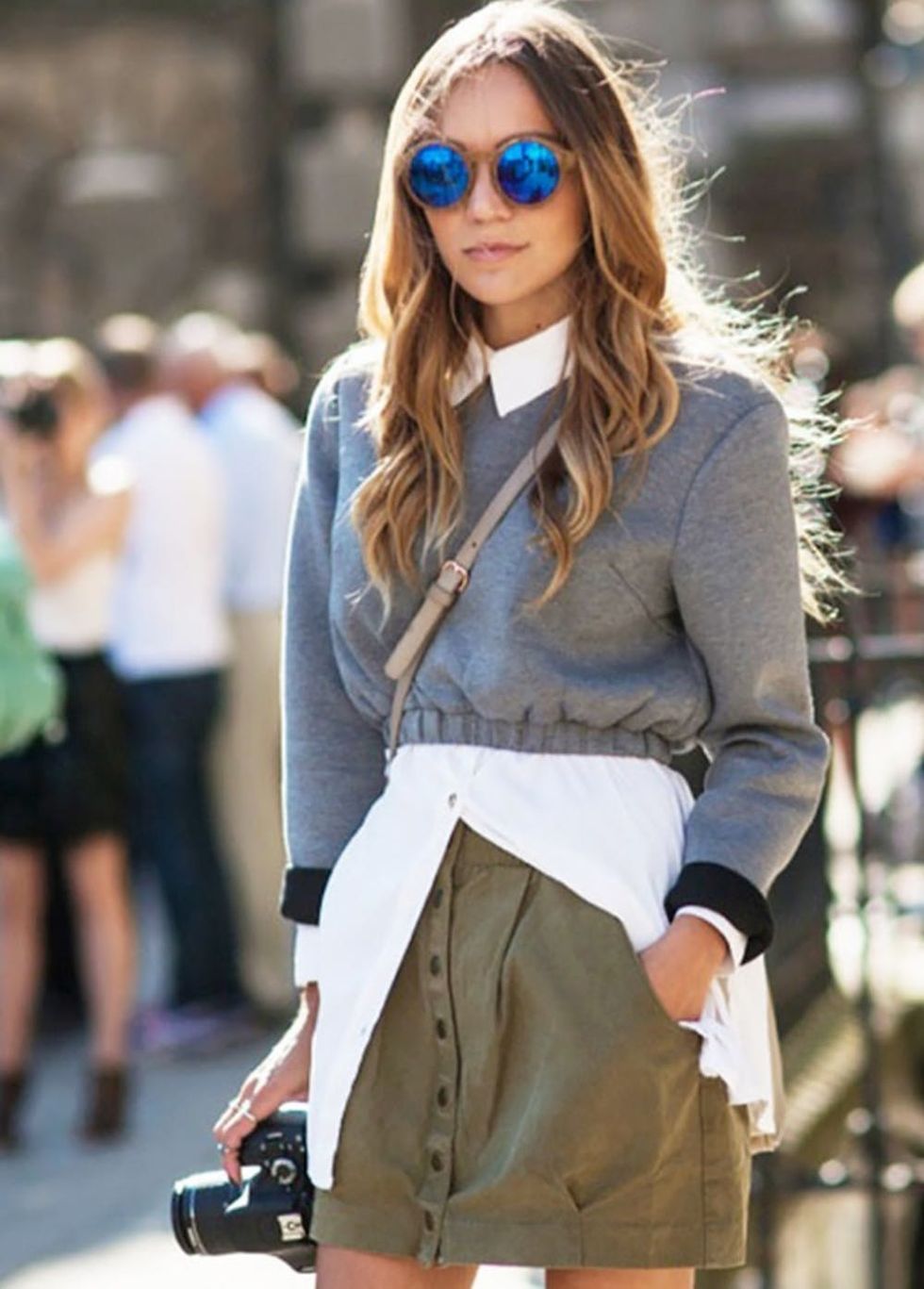 Layer a cropped grey sweater over a button-up and mini skirt to achieve this savvy street style look. (via Who What Wear)
The Culottes
It's a skirt… it's pants… oh wait, they're culottes. If you haven't picked up a pair of this skirt-pant hybrid yet, we suggest heading over to the nearest Zara because these bad boys are WAY on-trend.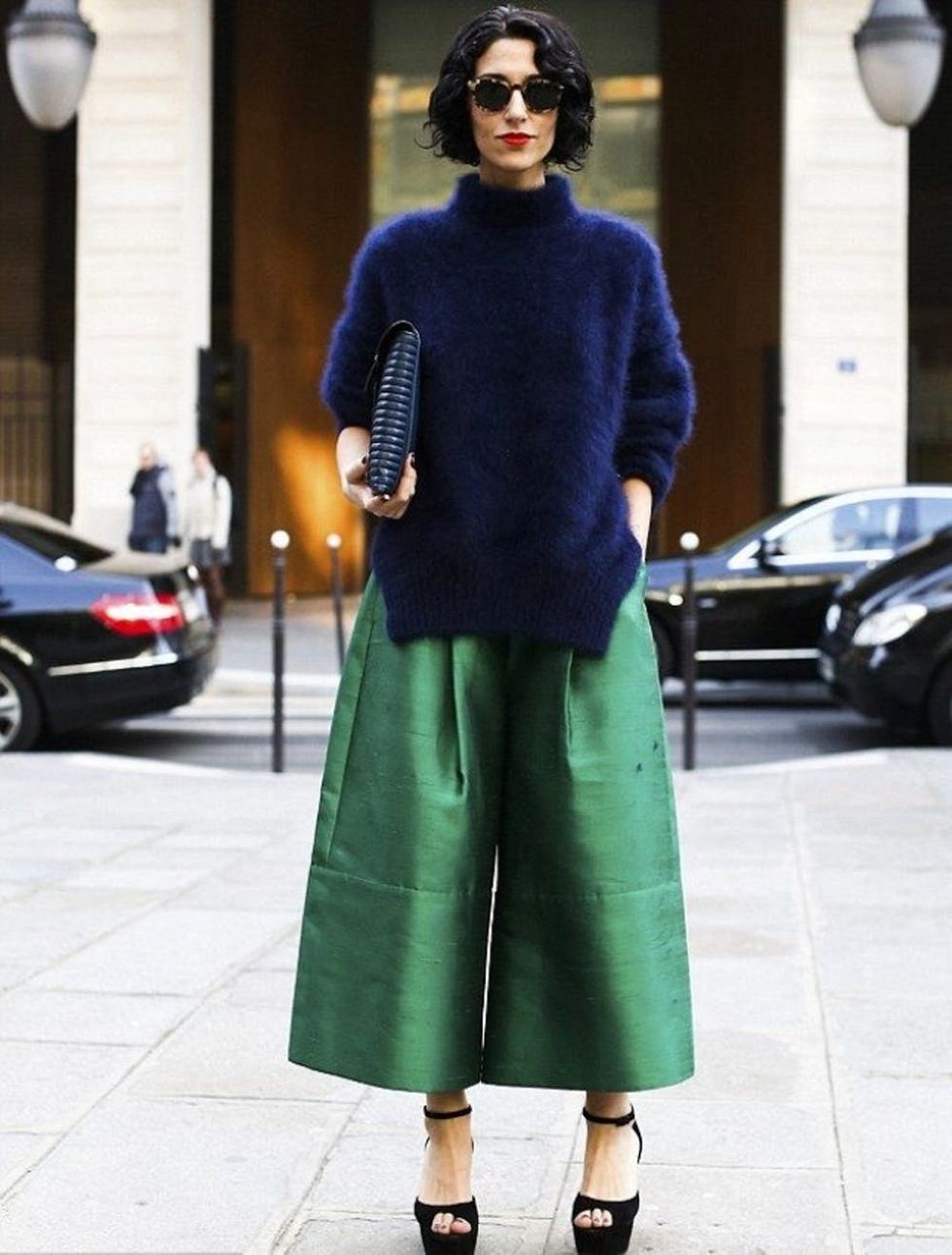 THIS is how you master an elegant yet cozy look: A fuzzy sweater, gem-tone culottes, strappy platforms and a bold red lip. (via DailyMail)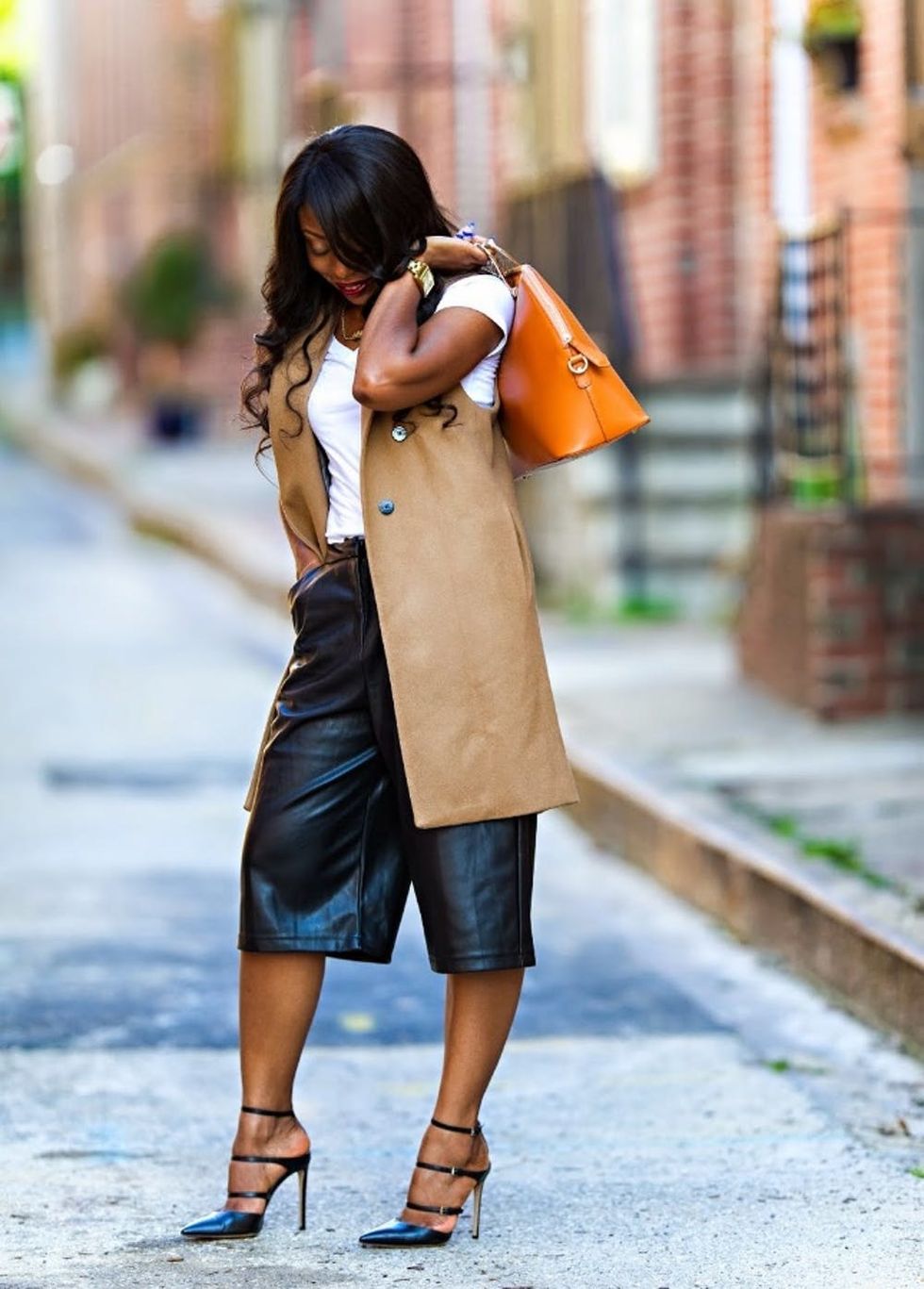 Leather culottes ($70) can be office-appropriate if paired with a classy trench coat and pointy stilettos. (via Jadore-Fashion)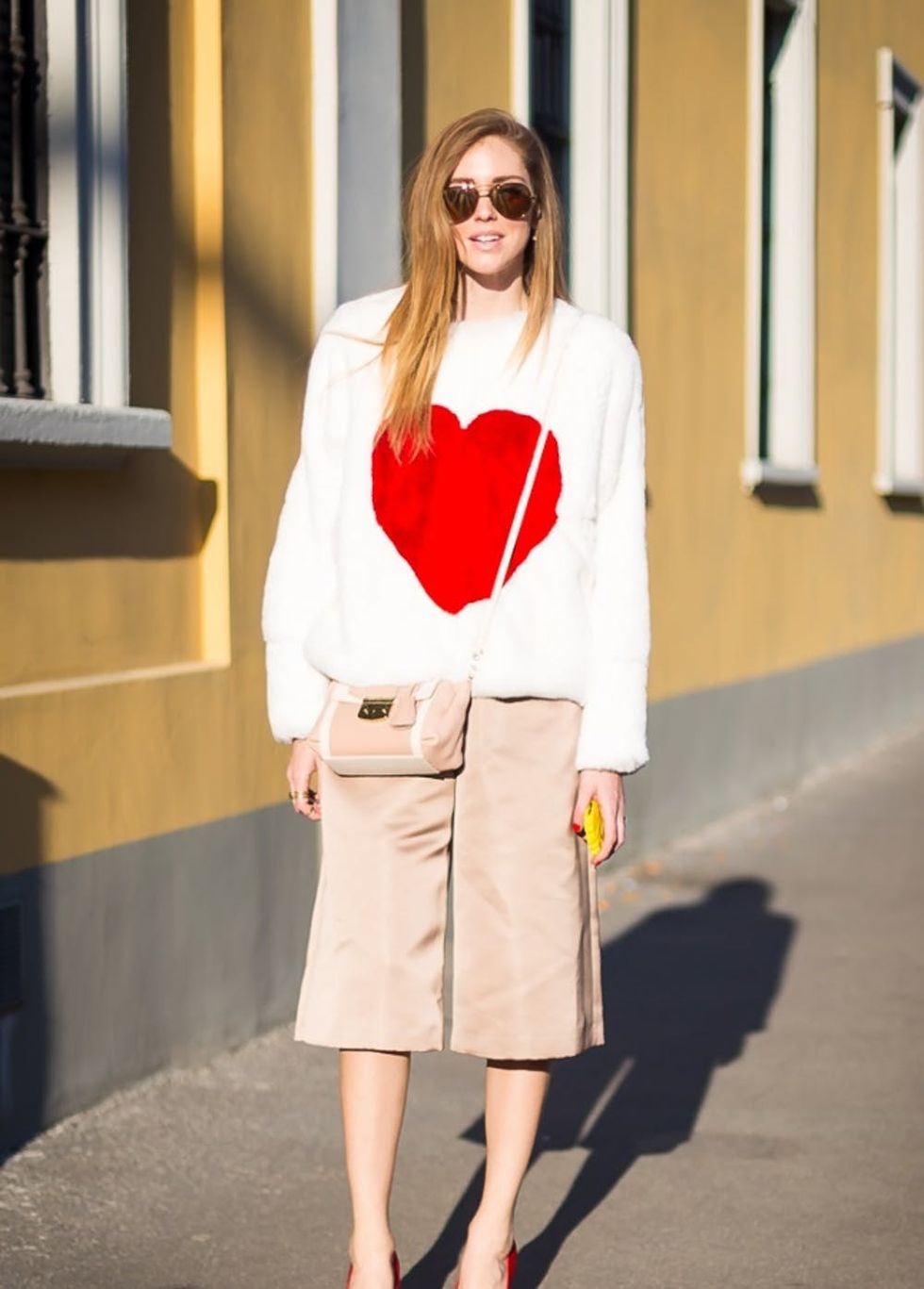 How adorable does Chiara Ferragni look in this playful heart-print pullover ($268) and pink wide-leg shorts? (via Style Du Monde)
The Cropped Jacket
If you live in a mild weather city, then your winter jacket calls have been answered with the arrival of the crop jacket. For you East Coasters, we suggest layering a long coat over your cropped jacket if you want to get in on this trend. #SorryWe'reNotSorry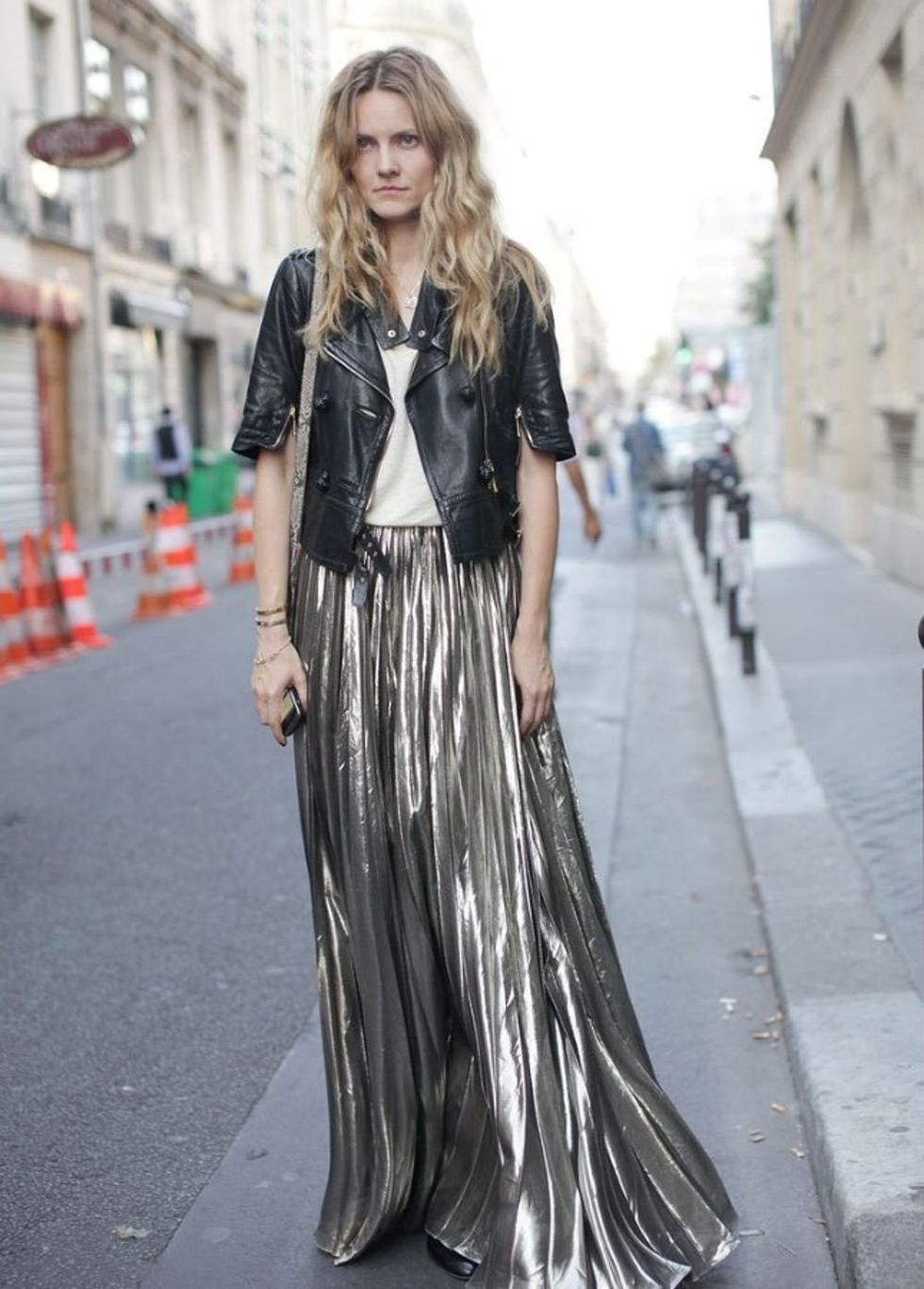 Let's face it, dressing for the holidays can a bit of a headache. Stop stressing on what to wear and throw on your favorite t-shirt and cropped moto-jacket ($99) over that metallic skirt that's been hiding in your closet. (via The Fashion Tag)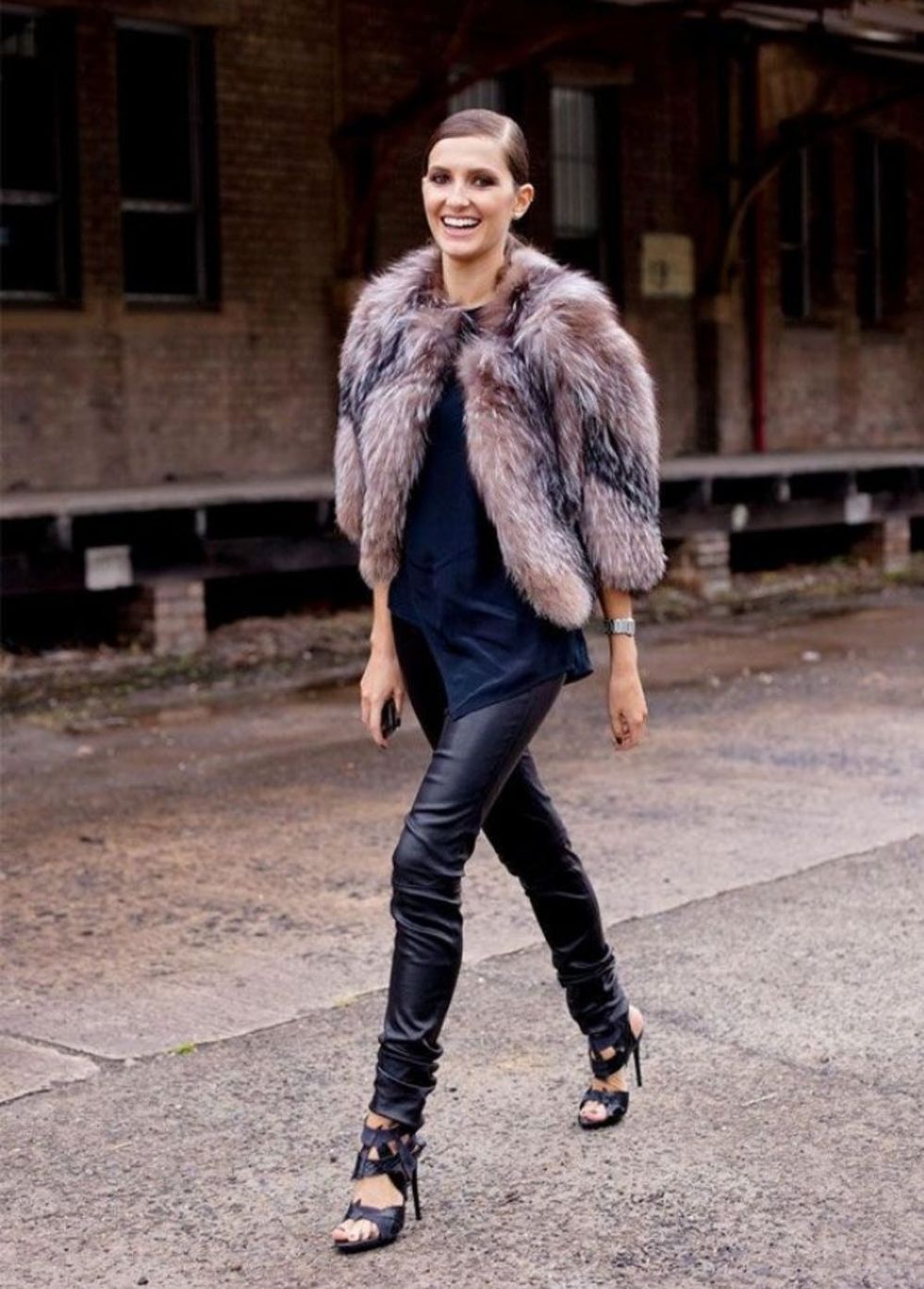 Don't get weighed down by an oversized faux-fur coat this winter. Instead, opt for a chubby ($199). And yes, that's really what it's called. (via Glamour.com)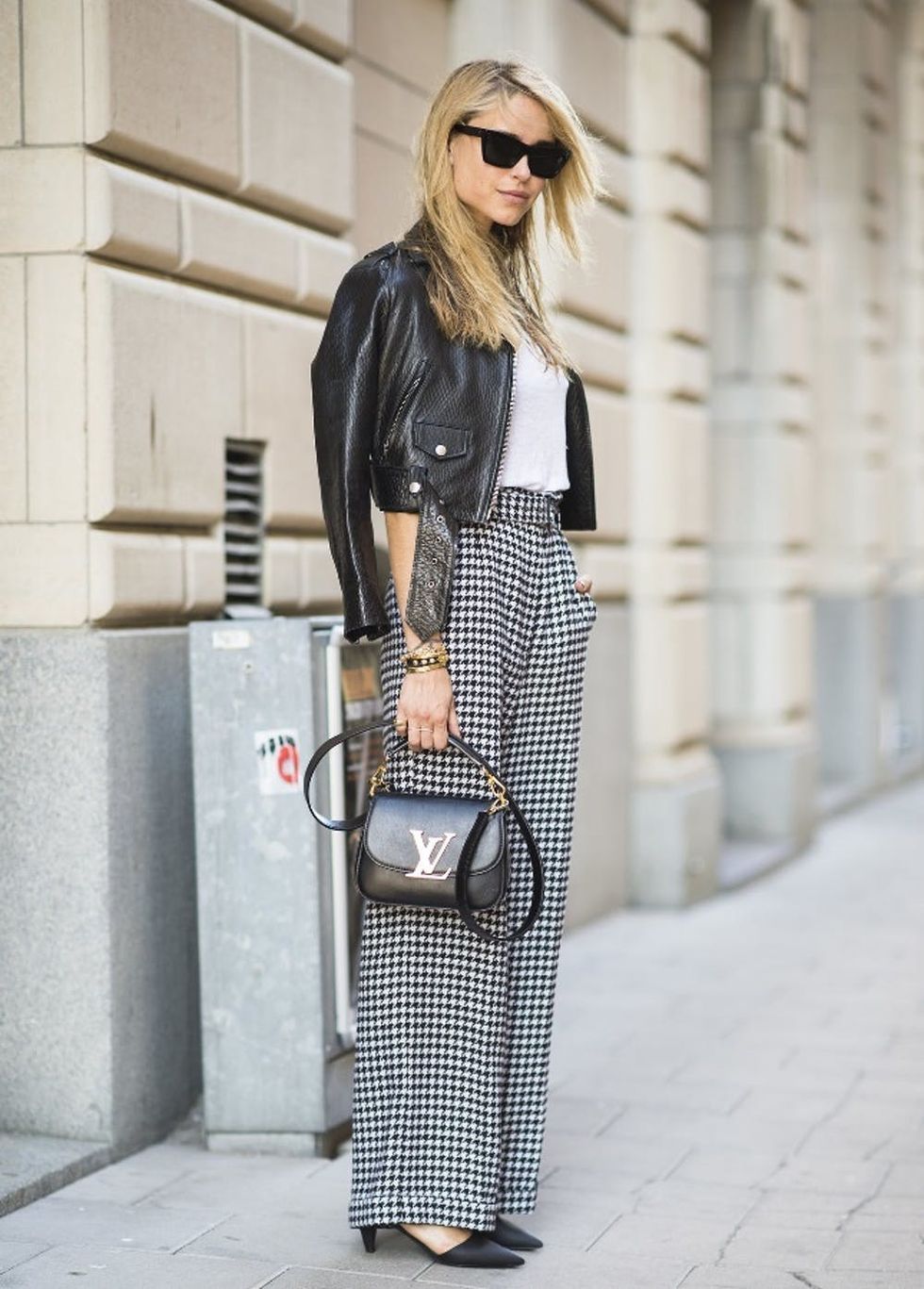 We adore the way this fashionista paired her business-ready herringbone print pants with a rock star-worthy cropped leather moto jacket. (via POPSUGAR)
Now that you've seen the many different ways you can incorporate cropped pieces into your wardrobe, which looks are you dying to try? Spill your style picks in the comments!