This Is How Millennial Women Are Buying Fine Jewelry
Jul 10, 2018
If you've been looking for a few special pieces to add to your fine jewelry collection, you know how daunting it can be to shop for something that fits your taste and budget. Searching online can be a bit risky in this category since you can't see items before buying, and in-store isn't much easier, with only a few styles available to experience in person at any given time. But the co-founders at AUrate have come up with a genius way to add to your accessories collection without any shopping woes, and it's the most millennial way to get your bling on.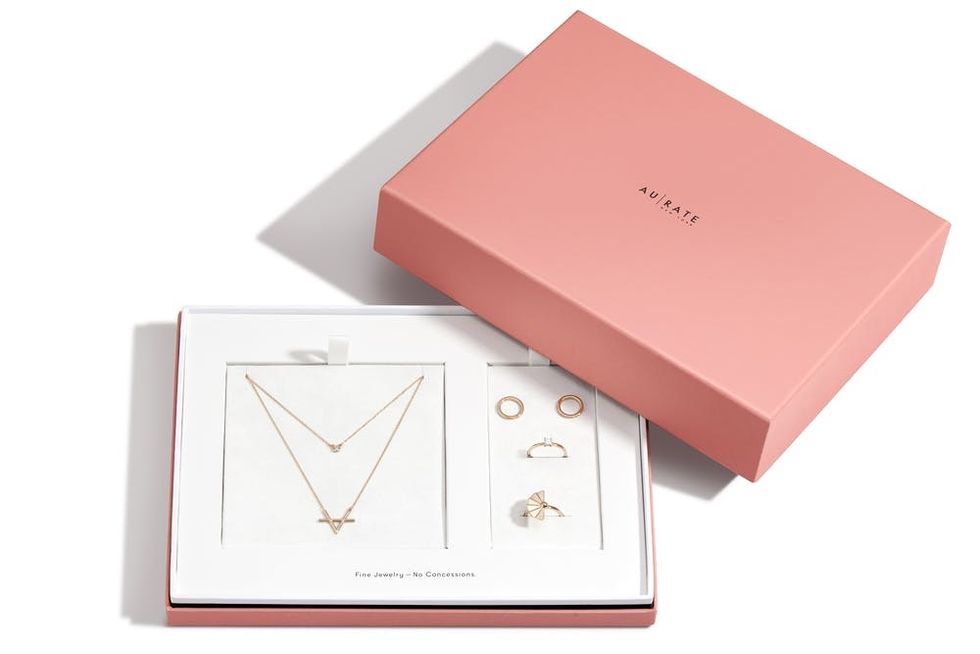 ---
Brand co-founders Bouchra Ezzahraoui and Sophie Kahn have figured out an intimate and personalized way to shop for jewelry, without the hassle of return policies or pushy sales reps. Launching today, you can now try Curate by AUrate, a fine jewelry curated box personalized to your specific style and taste.
Ezzahraoui and Kahn gave us the scoop on the launch, and they revealed how the no-commitment, no-hassle service works. An in-house stylist takes data that customers provide to "assemble up to five pieces from AUrate's original collections of handcrafted gold, diamond, and pearl jewelry," which are then sent in a gorgeous pink box right to your doorstep.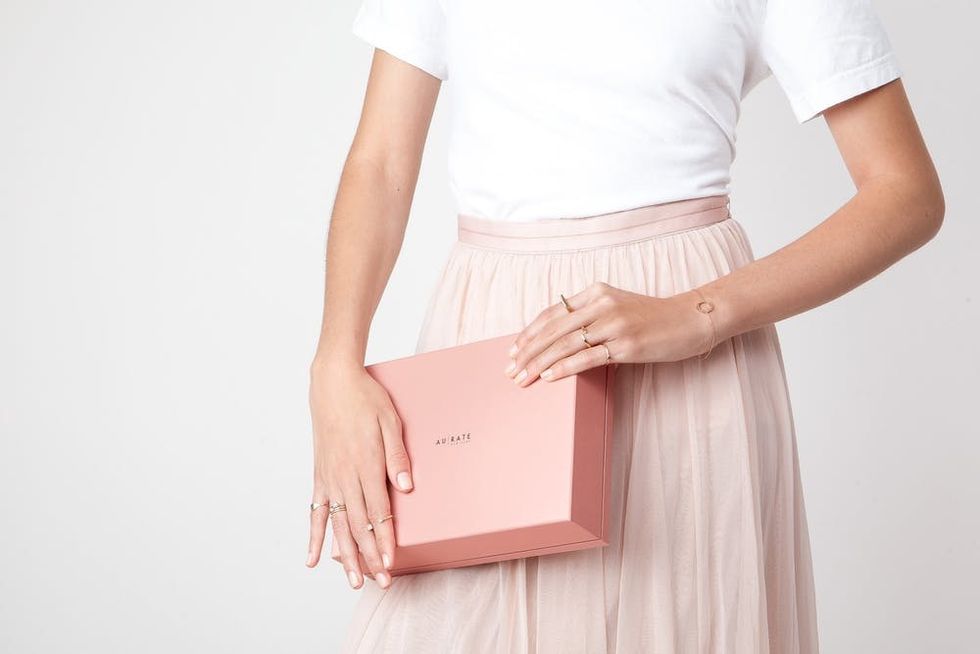 You have a full week to try the pieces on and wear them out and about, without any upfront costs. There's complimentary shipping for anything you're not loving, and you're charged only for what you keep. As for how you get pieces you'll hopefully adore, the co-founders told us, "Curate boxes are $0 upfront, and there's no monthly commitment. We are NOT a subscription service. When customers are filling out questions on their style preferences, they also choose their budget, and our boxes are curated based on that range."
With dozens of ethically sourced, affordable options of handcrafted gold, diamond, and pearl jewelry, these boxes are sure to have something for everyone, with no stress about keeping something you're not obsessed with.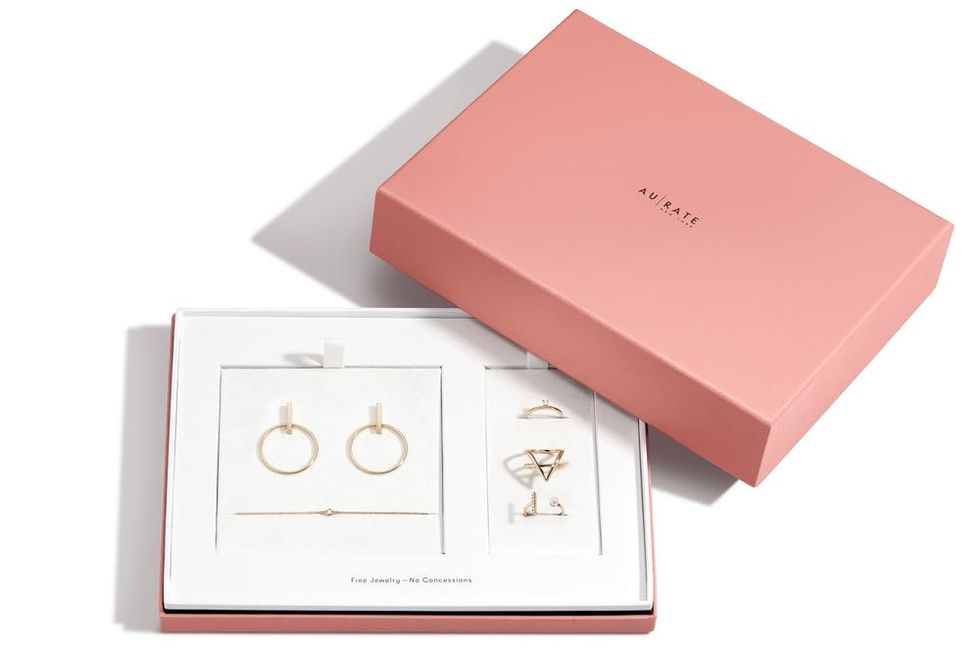 Ezzahraoui and Kahn know that we're busy but still want beautiful pieces, which is why they were inspired to create the curated boxes, telling us, they aim to "reduce the barriers for women to wear fine jewelry." Say you're too busy to take the time to look for jewelry that you love. "Our stylists can do the work for you," the duo say. "Whatever the reason, time, money, commitment issues, our goal with Curate remains the same: to let you try on AUrate jewelry in the best and easiest way possible, with no strings attached."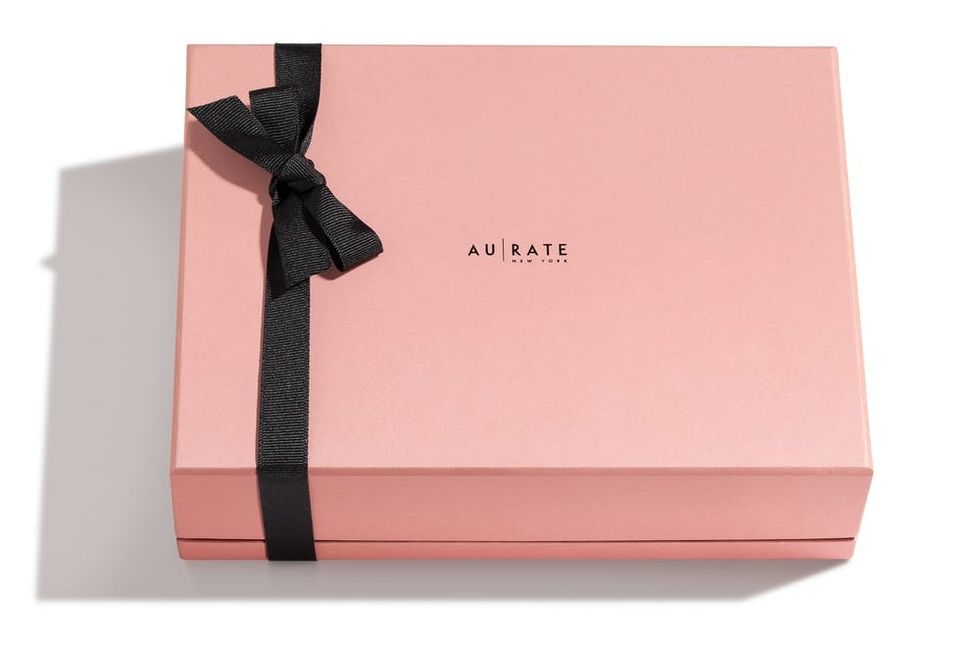 Mainly, the co-founders don't want high prices to stop you from having gorgeous, unique baubles, explaining that "price ranges depend on what the customer is looking for. We adapt each box based on his or her preference. It can range from $50 to $3000 per piece. Our average price point is around $300-400, but again, everything is possible."
What do you think of this new fine jewelry box? Tweet us and let us know @BritandCo!
(Photos via AUrate)
Brit + Co may at times use affiliate links to promote products sold by others, but always offers genuine editorial recommendations.
Arielle Tschinkel
Arielle Tschinkel is a pop culture junkie who went to NYU because the Olsen twins went to NYU (really). She is a freelance writer whose work has also been featured on HelloGiggles, Refinery29, SheKnows, Bustle, Hollywood.com, and many others; and she's living her dream one Britney Spears GIF at a time. Follow her on Twitter @mrstschinkel or visit her website at arielletschinkel.com.