These Are the Trailblazing Women Behind the Modern Internet
Apr 04, 2018
In the wake of the 2016 presidential election, the conversation around feminism has gained strength, with women everywhere coming out hard to express their stances on a variety of important issues. Feminists in Hollywood are saying "Time's Up!" to the power imbalances that have led to an epidemic of sexual assault in their — and other — industries, women across the work force are pushing harder for equal pay, and there is renewed pressure in politics to recognize historically underrepresented women and minorities. This exciting wave of feminism has been a call to action for millennial women everywhere, and has given a voice to female figures throughout history whose stories have yet to be told. One such group of women? The cyberfeminists — a group that millennials should have a particular fondness for, given their key role in launching the technologies that we rely on today.
VICE reporter Claire L. Evans explores the world of cyberfeminism in her book Broad Band: The Untold Story of the Women Who Made the Internet ($27). In it, she sheds a light on female visionaries throughout history — as early as 1842, all the way through the cyberpunk '90s — who helped give us the World Wide Web that we so love (and love to hate).
---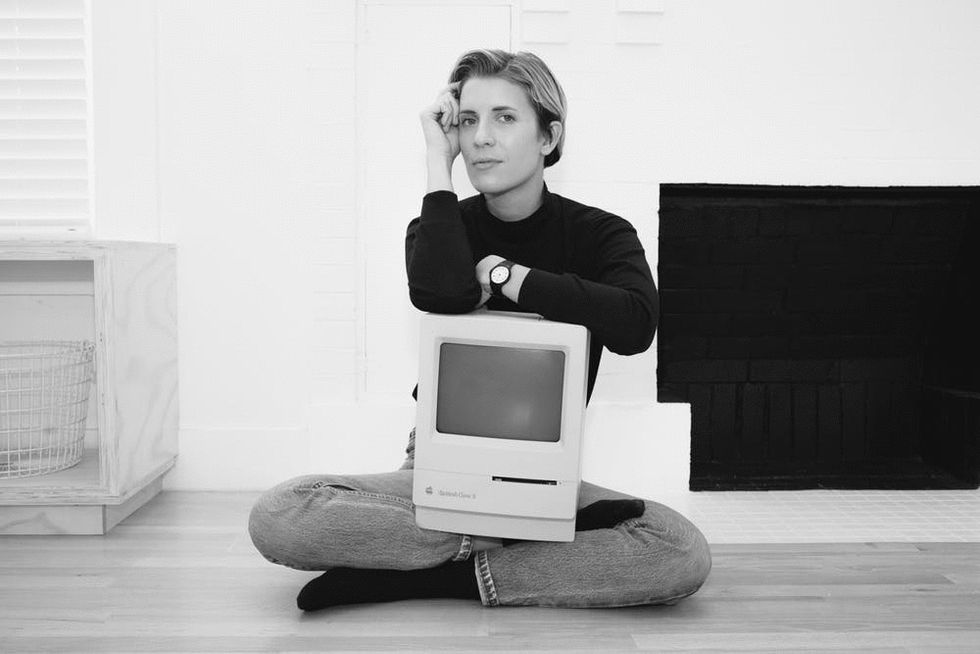 Growing up, Evans says she always had access to computers, especially because her father worked for INTEL. "I grew up online, thinking of myself as a net native," she tells us. "I never felt… that computers were for boys or for girls — and even though I wasn't technical, I could share my love of computers with my father."
For years, the author "defined [herself] in relation to the internet," a definition that began to feel a bit fuzzier in recent years. "The internet began to feel inhospitable to me as a person, and more importantly, as a woman," Evans says. "Had it ever been my country? What even is it? Who is it for? This book began as an attempt to understand something I'd always taken for granted, and as a search for a lineage which might include me."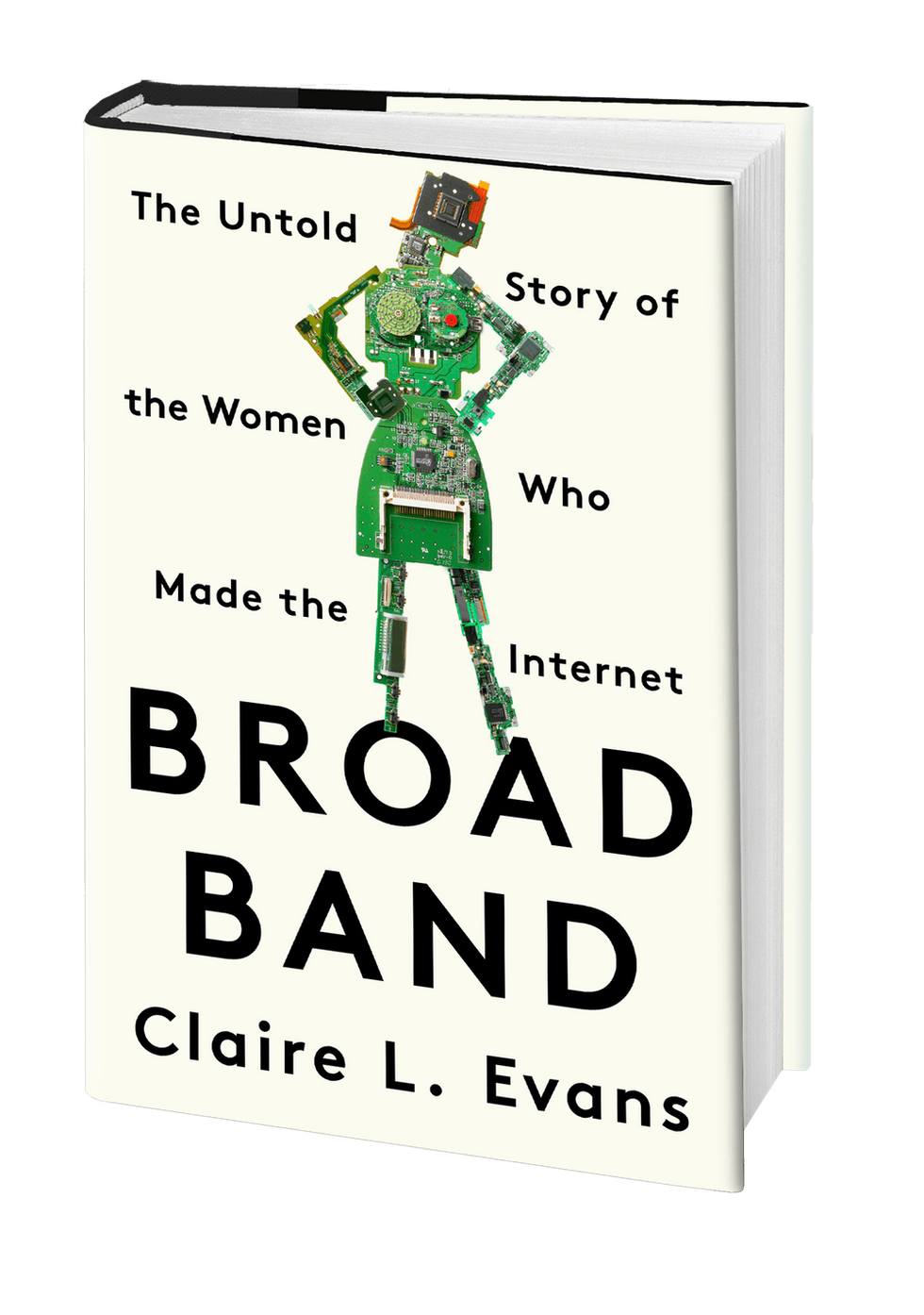 Broad Band explores this lineage of cyberfeminists, a movement that Evans believes has been largely lost to history. The word itself was coined by British cultural theorist Sadie Plant and Australian art collective VNS Matrix in 1991, the early days of "cyberculture." Cyberfeminists designed computer games, wrote digital novels, experimented with text-based virtual realities, and more. They saw the burgeoning internet as "the solution to many of the problems facing women," Evans says.
Broad Band contains enough cyberfeminist history to blow your mind, and Evans gave us a sneak peek with six key things you need to know about the movement and the women who made it happen.
1. The word "computer" once described a job that was primarily filled by women. According to Evans, the first known instance of the word "computer" in print was a classified listing in the New York Times advertising a computing job at the US Naval Observatory. For decades, jobs like this — not high-tech objects — were associated with the word "computer"… and said roles were typically staffed by women. Quite a way to start the cyberfeminist movement, don't you think?
2. Betty Holberton suggested the signature color for desktop computers. Programmer Holberton recommended beige as an alternative to black for the casings of desktop computers. Her engineer colleagues took the idea to heart, and we now have a cyberfeminist to thank for the oatmeal-colored monitors that fill our memories of elementary school computer labs (and hours spent playing "Oregon Trail").
3. The Echo social community paved the way for women online. In the internet's early days (the late '80s and early '90s), women made up just 10 percent of its user base overall… except Echo. A social community founded by Stacy Horn, Echo was an early home for women on the web. Forty percent of its users were women!
4. A woman's experience exploring caves was the inspiration for the first ever computer game. The world's inaugural computer game was called "Adventure," and while it was created by a man named Will Crowther, it was inspired by Crowther and his ex-wife Patricia's efforts to map a series of cave tunnels in Kentucky. Patricia herself was a world-famous caver well-known for forging a single cave spanning 340 miles — and without her contribution to the gaming world, we all may have missed out on "The Sims" and "Roller Coaster Tycoon" entirely.
5. Elizabeth "Jake" Feinler was the one who decided to split the internet into multiple domains. You know how we make distinctions between .edu, .gov, .com, etc.? A woman came up with that idea. Feinler — who ran the early internet's central information office (which is cool in itself) — suggested that sites be categorized according to type.
6. Many women worked on developing hypertext systems. Before the World Wide Web became the most popular form of hypertext and the internet that we know today, many women worked on developing alternative systems. Janet Walker, for one, developed the first system to include bookmarking technology, which is widely used in the modern online space for saving favorite sites.
Have you heard the term "cyberfeminism?" Tweet us @BritandCo!
Brit + Co may at times use affiliate links to promote products sold by others, but always offers genuine editorial recommendations.
(Photos via Penguin Random House)
Alli Hoff Kosik
Alli Hoff Kosik is a freelance writer who is passionate about reading, running, rainbow sprinkles, her lipstick collection, watching embarrassing reality TV, and drinking pink wine. She lives in Brooklyn with her husband and (in her dreams, at least) three golden retriever puppies. Listen to her talk books on
The SSR Podcast
.
Creativity