Wine. It's what's for dinner! Well, not quite. Let's back things up: we're talking about these 19 delicious recipes infused with a little red, white or fortified wine action. So go ahead, open up a bottle and scroll through for some [responsible] meal planning inspo!
---
1. Shiraz and Lamb Pie: Treat your tastebuds to this savory pie filled with a flavorful lamb-veggie-wine filling all topped with flaky puff pastry crust. (via G'day Soufflé)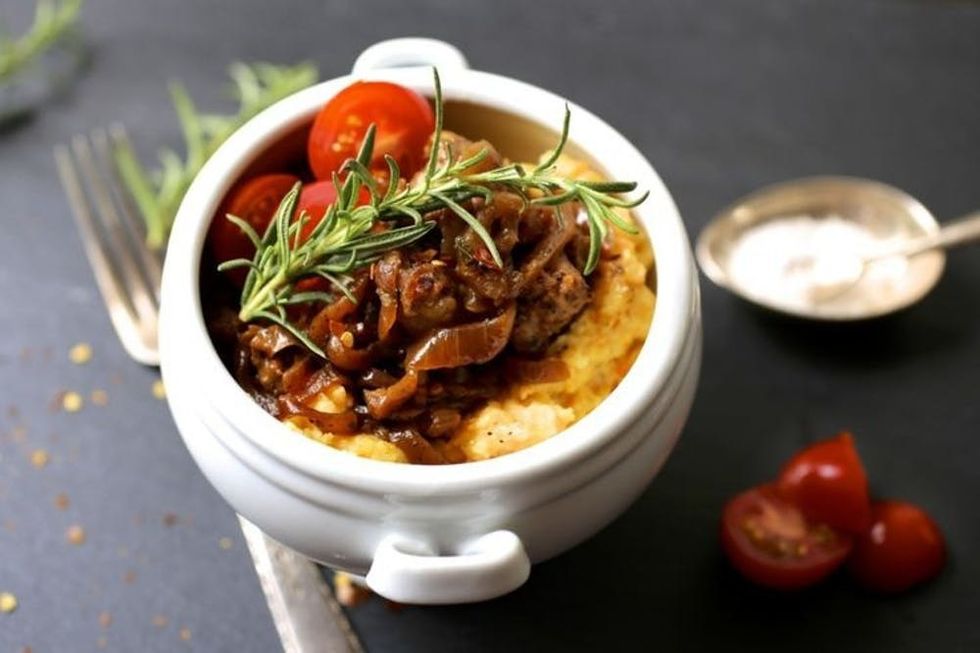 2. Polenta With Sausage and Onion (Gluten-Free): Talk about a bowlful of naturally gluten-free, quick-to-prepare comfort! (via Nerds with Knives)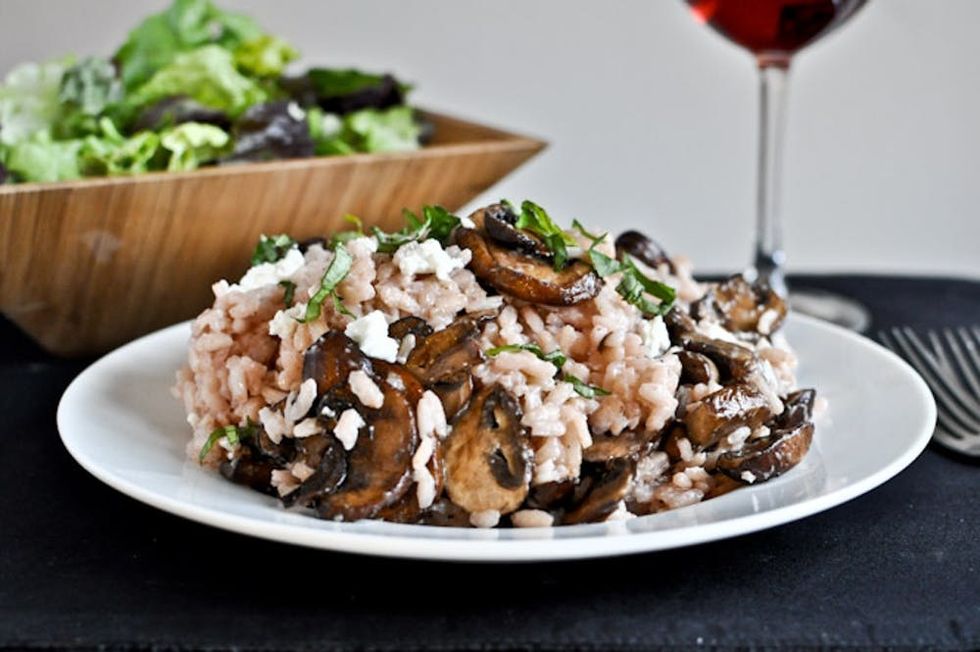 3. Red Wine and Goat Cheese Risotto With Caramelized Mushrooms: This hearty risotto swaps out the usual white wine with red, lending it a richer profile that plays nicely with grassy goat cheese. (via How Sweet Eats)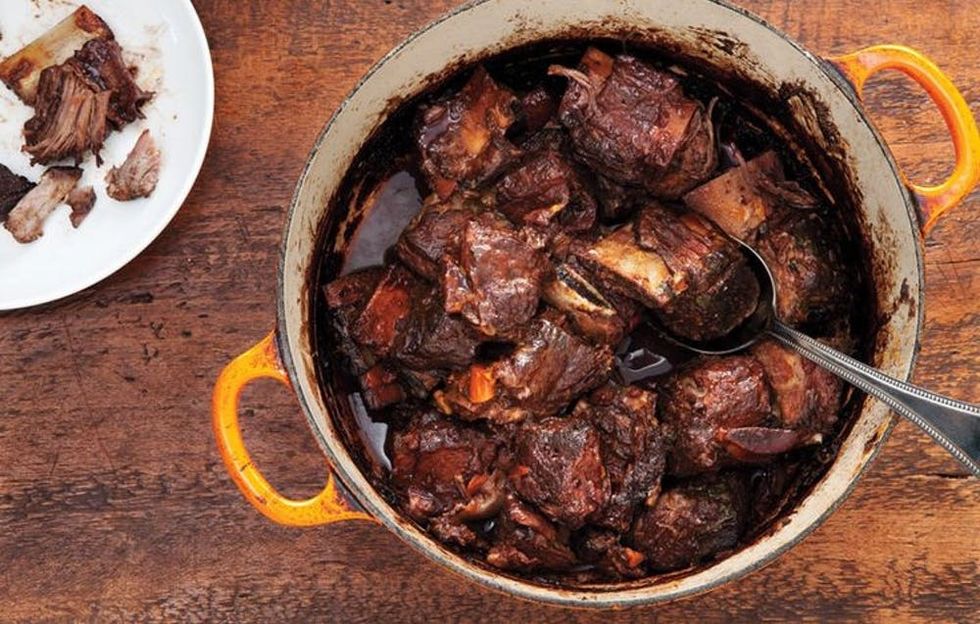 4. Red Wine Braised Short Ribs: Preparing these short ribs the night before has a twofold benefit: deeper flavors and stress-free entertaining. (via Bon Appétit)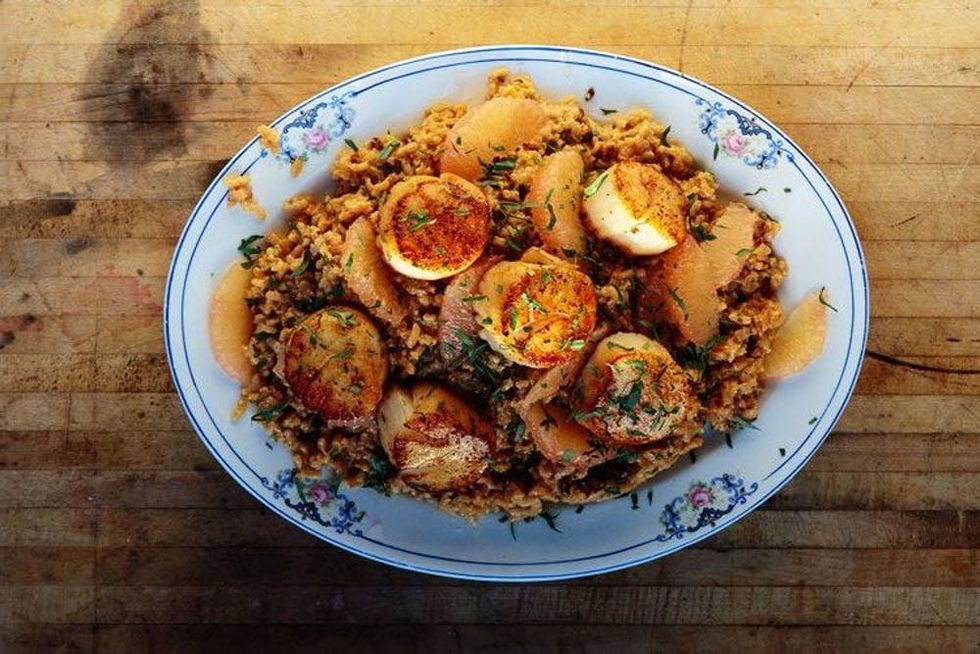 5. Risotto With Grapefruit and Seared Scallops: Sweet, seared scallops and grapefruit segments top a brilliant risotto featuring a vibrant combo of fragrant citrus zest, juice and salty prosciutto. (via Saveur)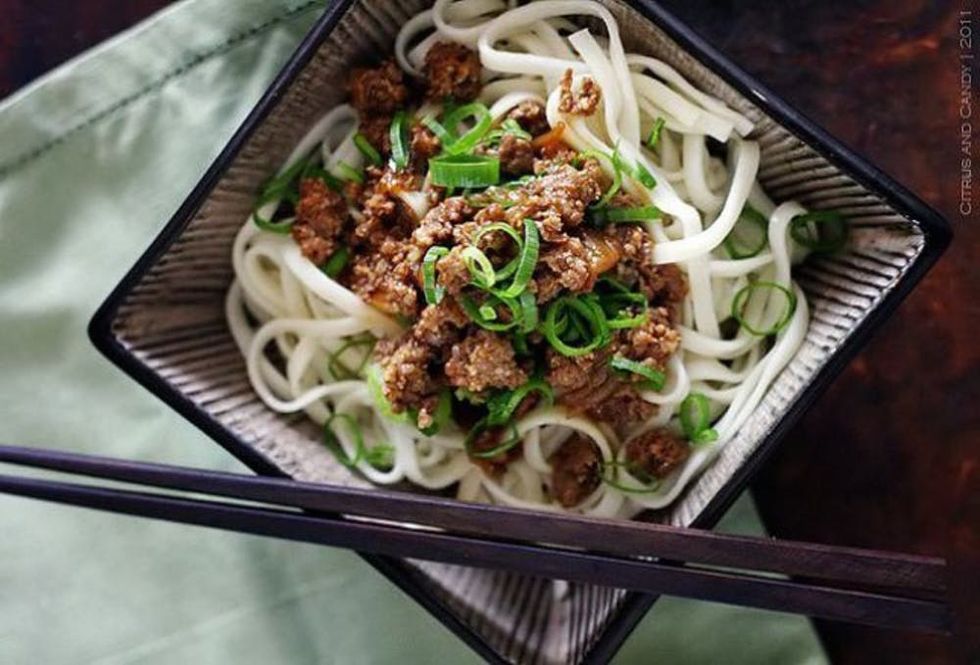 6. Dan Dan Noodles: With a little advanced prep, you can easily whip up this Sichuan dish in the time it takes for delivery to arrive at your doorstep. (via Citrus and Candy)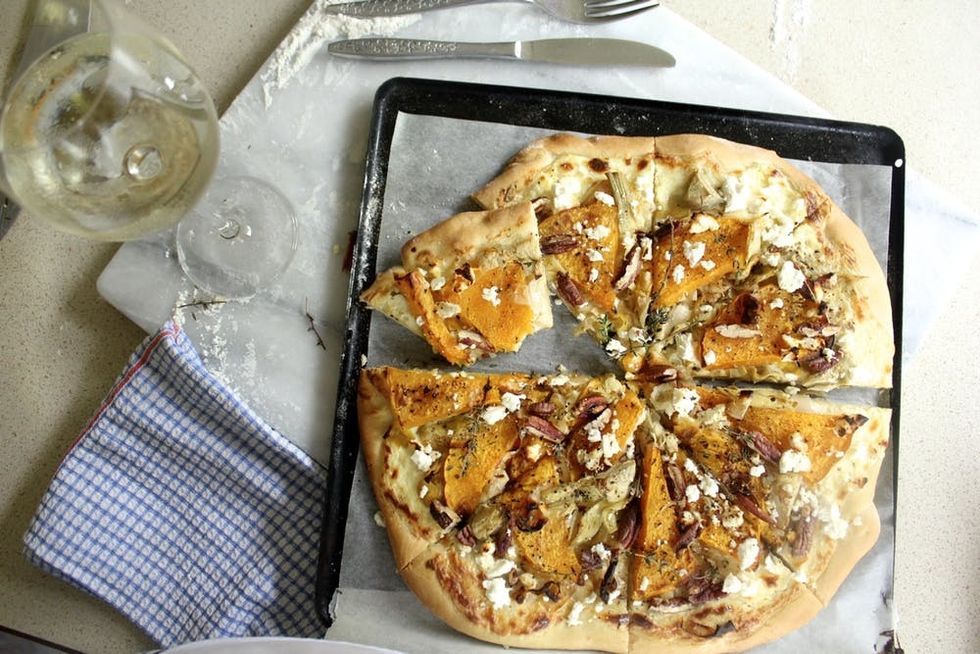 7. Roast Pumpkin, Artichoke + Leek Pizza: Wine-braised leeks are a sweet addition to this delicious white pie featuring both ricotta and goat cheese. (via Le Pirate Life)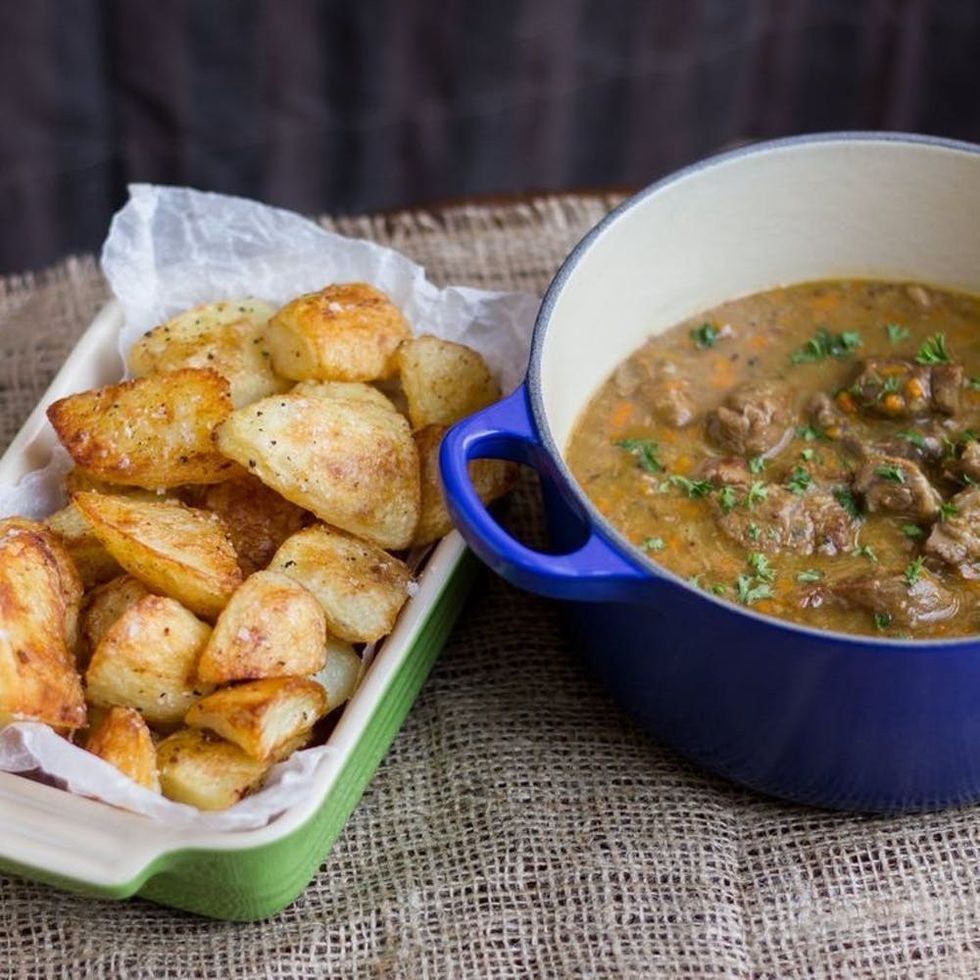 8. Trinchado With Roast Potatoes: You don't see white wine and beef come together often, but this Portuguese stew makes it work. (via JessKa's Kitchen)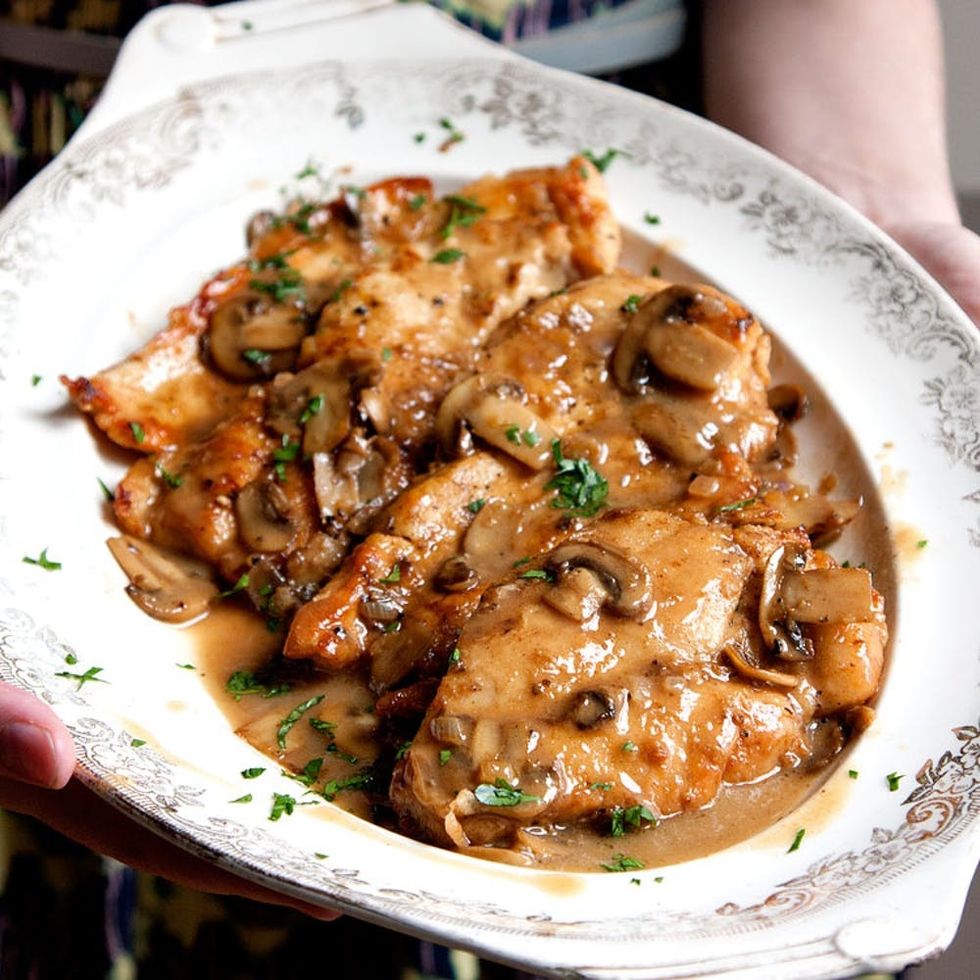 9. Chicken Marsala: Flex your mussels with this classic recipe. Pounded chicken breasts combine with a creamy, fortified wine sauce and a generous helping of mushrooms. (via Saveur)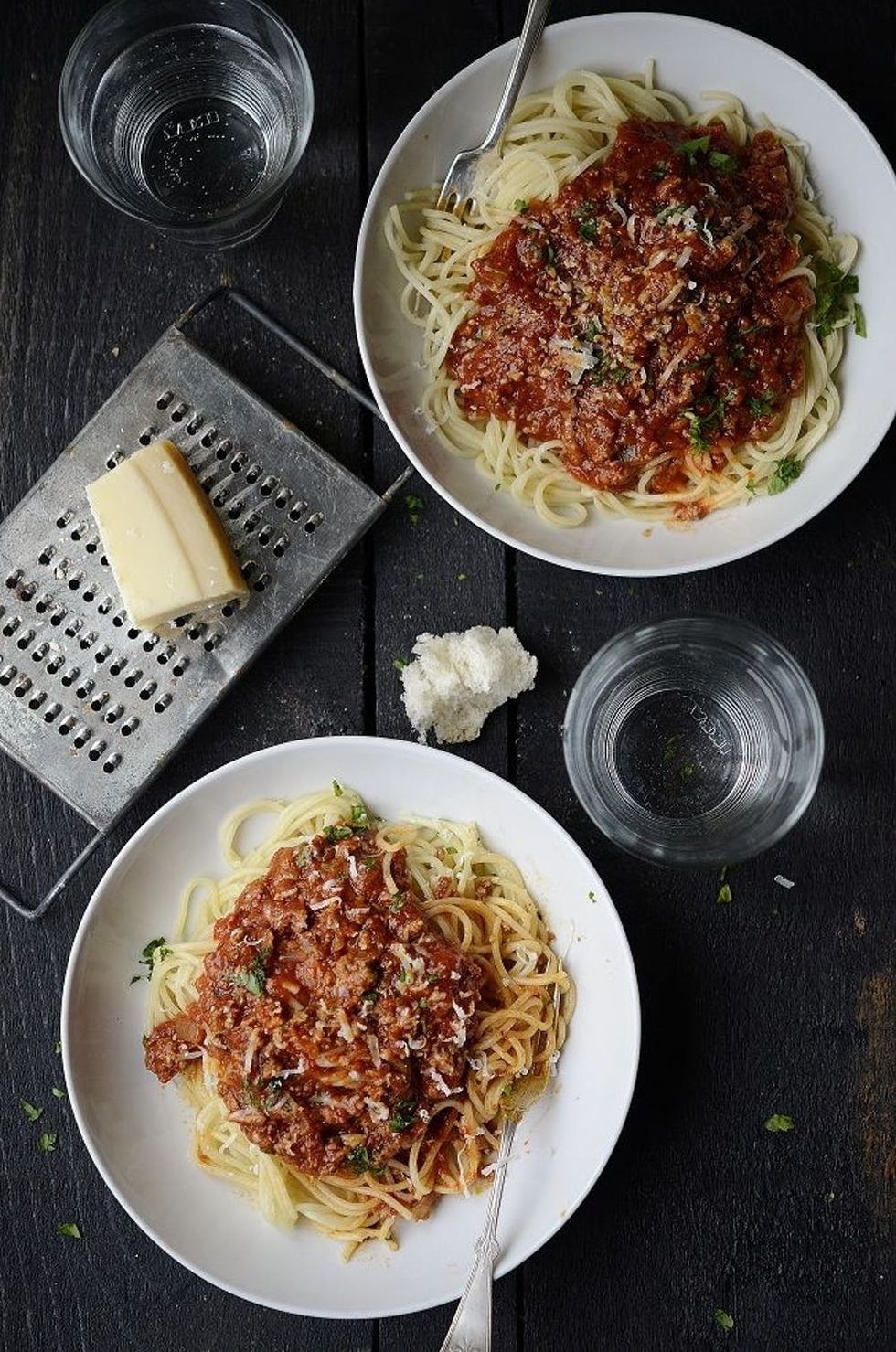 10. Beef Ragu: You're gonna want to whip up a big batch of this tasty sauce, it's a welcome, indulgent find in the freezer on a busy and especially blustery evening; terrific served over pasta or polenta. (via Verses from My Kitchen)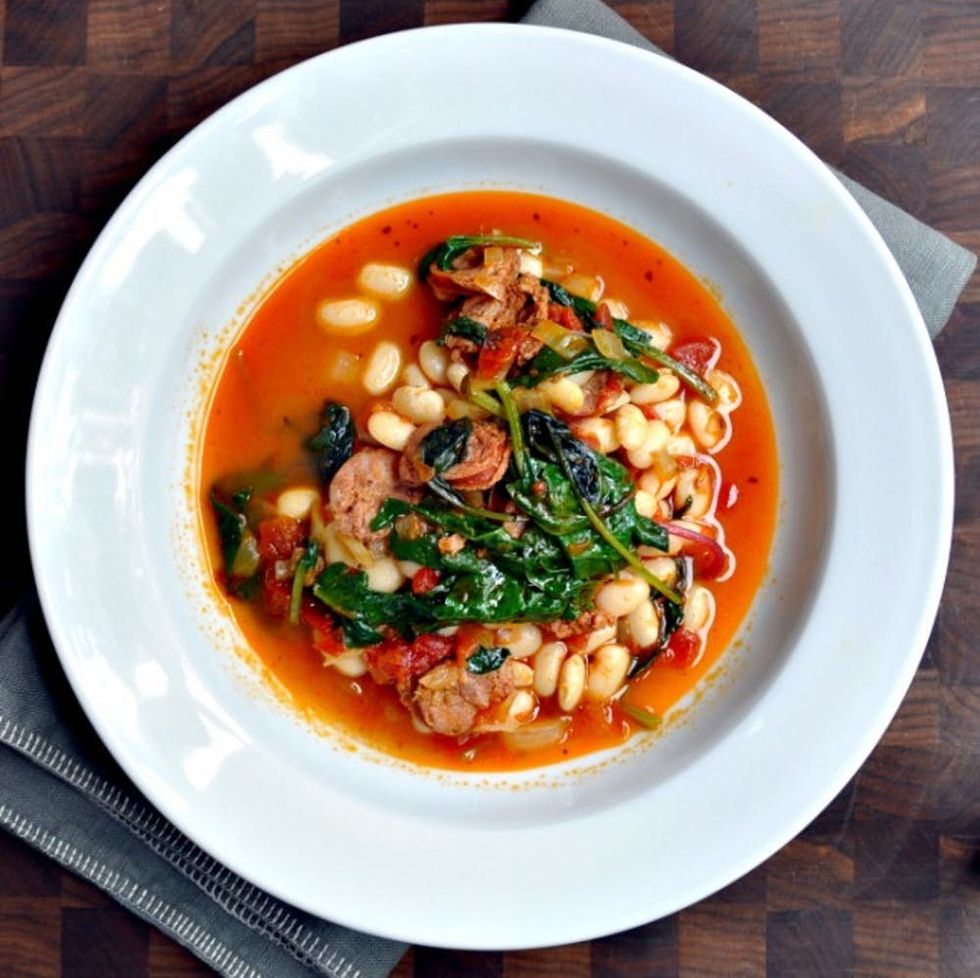 11. Beans With Kale and Linguiça: The orange-red broth of this hearty-yet-healthy soup is absolutely eye-catching. (via Pinch and Swirl)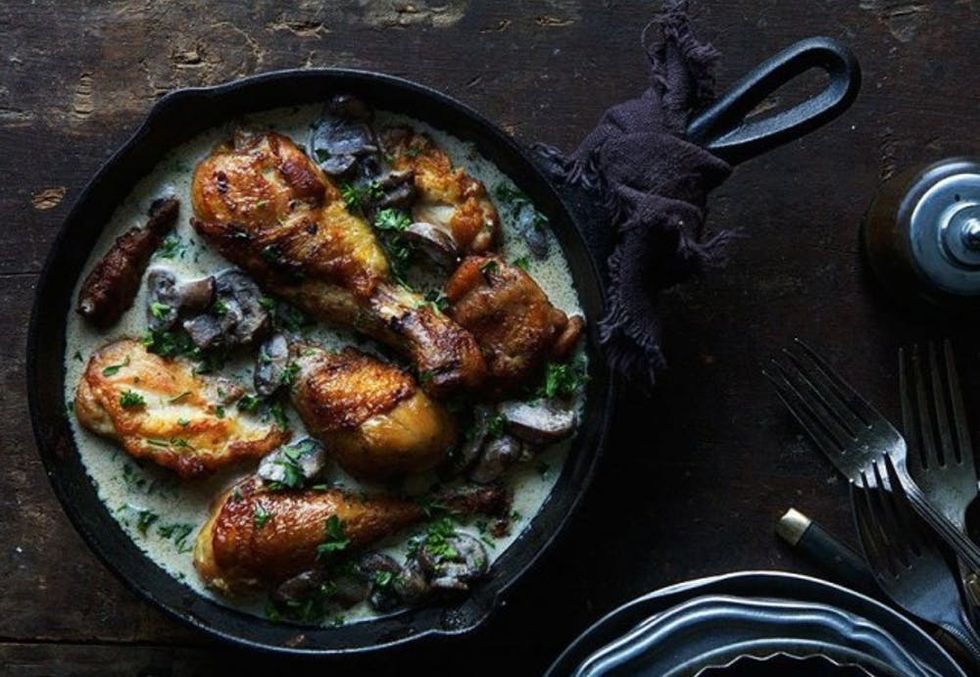 12. Coq au Riesling: What's not to love about chicken simmered in a creamy white wine sauce scented with garlic and bacon? (via Bakers Royale)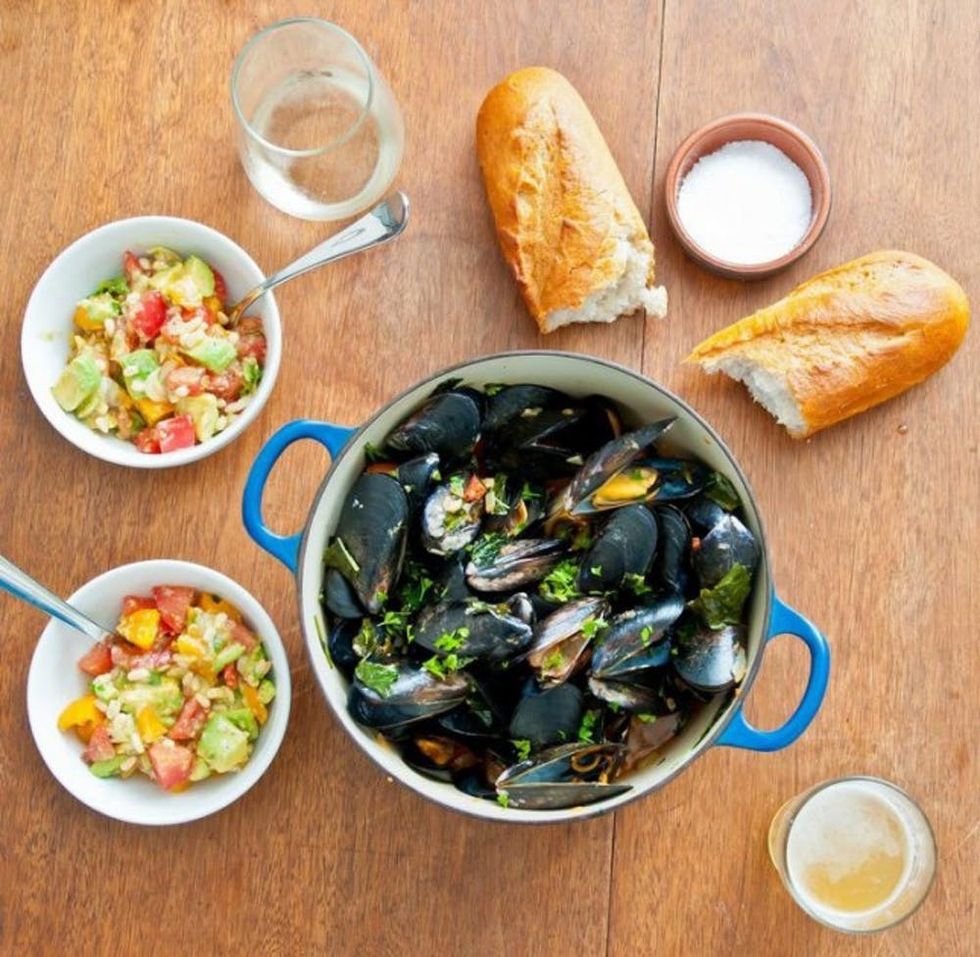 13. Mussels With Chorizo and Kale: Dig into these spiked and spiced mollusks armed with a side of crusty French bread or fries to dip into their flavorful broth. (via F for Food)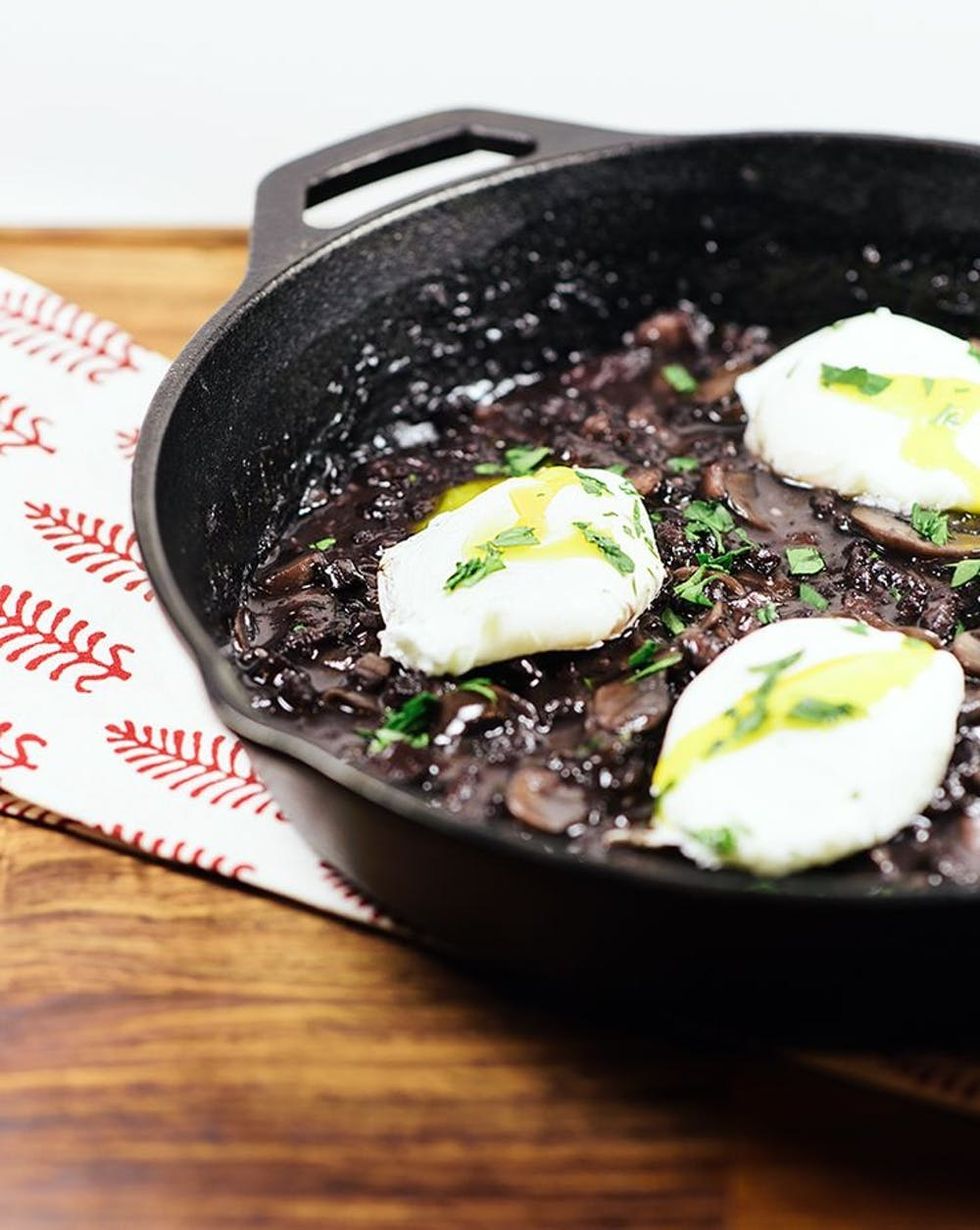 14. Oeufs en Meurette: Go ahead and enjoy this protein-packed dish that's a perfect meal for two (or appetizer for more). (via Retro Love)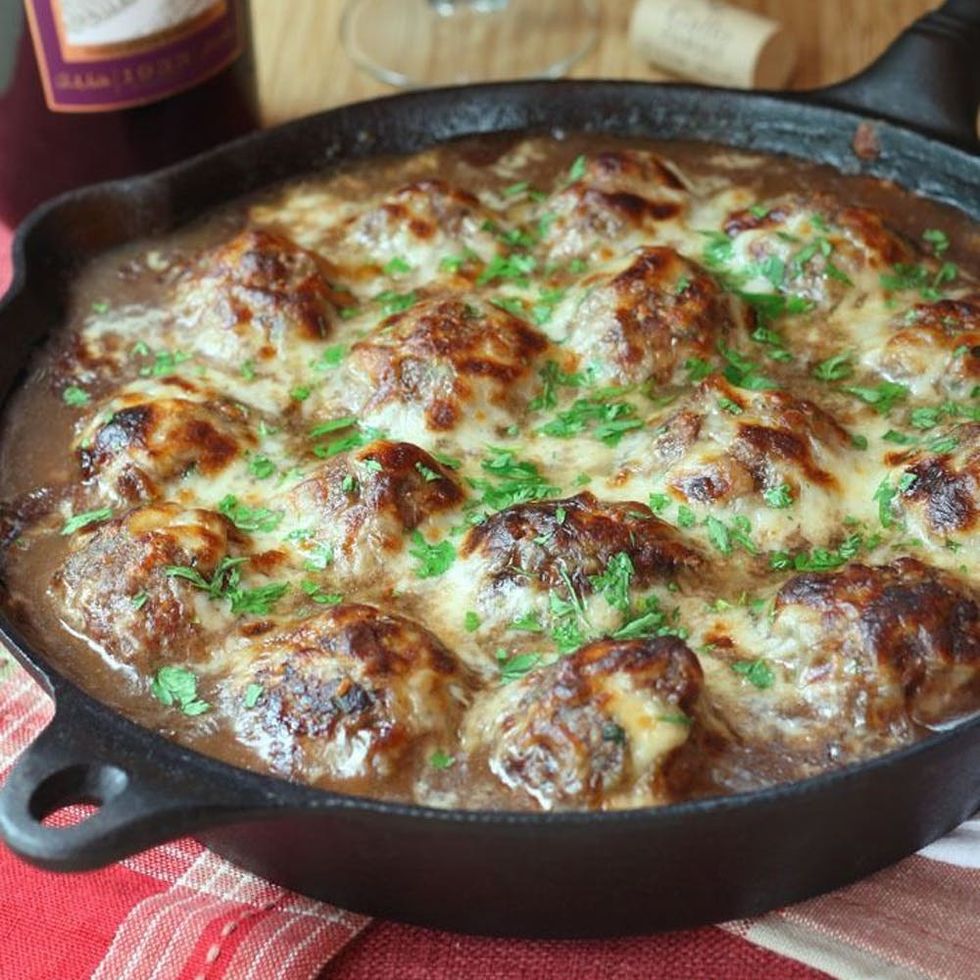 15. French Onion Soup au Gratin Stuffed Meatballs: Stuff onions and cheese into the center of meatballs, then let them simmer away in sauce in the oven to create a clever twist on French onion soup. (via Cupcakes and Kale Chips)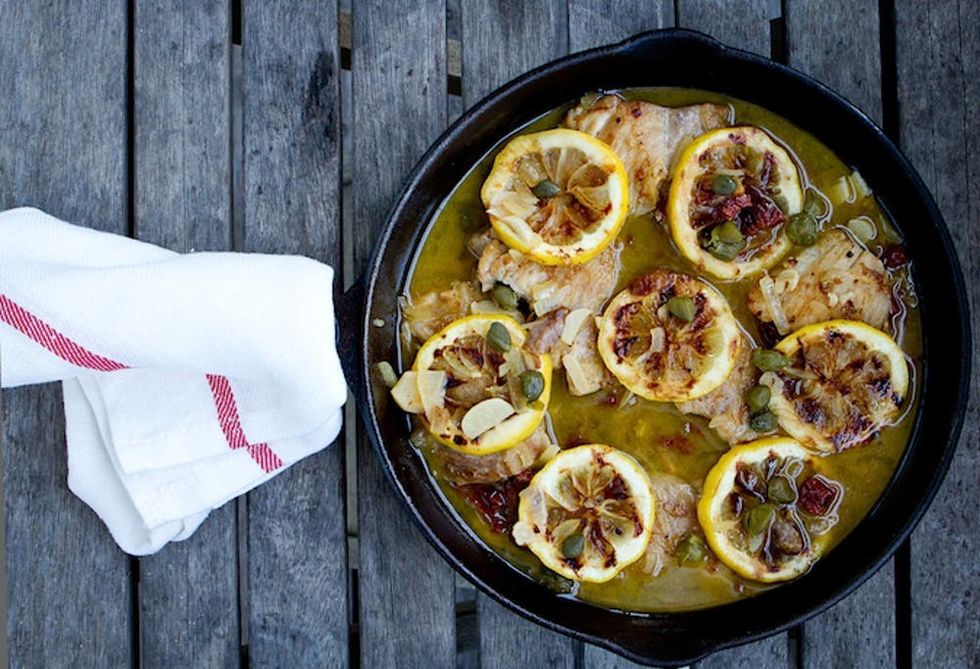 16. Chicken Piccata: Instead of the usual chicken breasts, tender, juicy chicken thighs are used in this updated take on a classic Italian dish. (via Chez Us)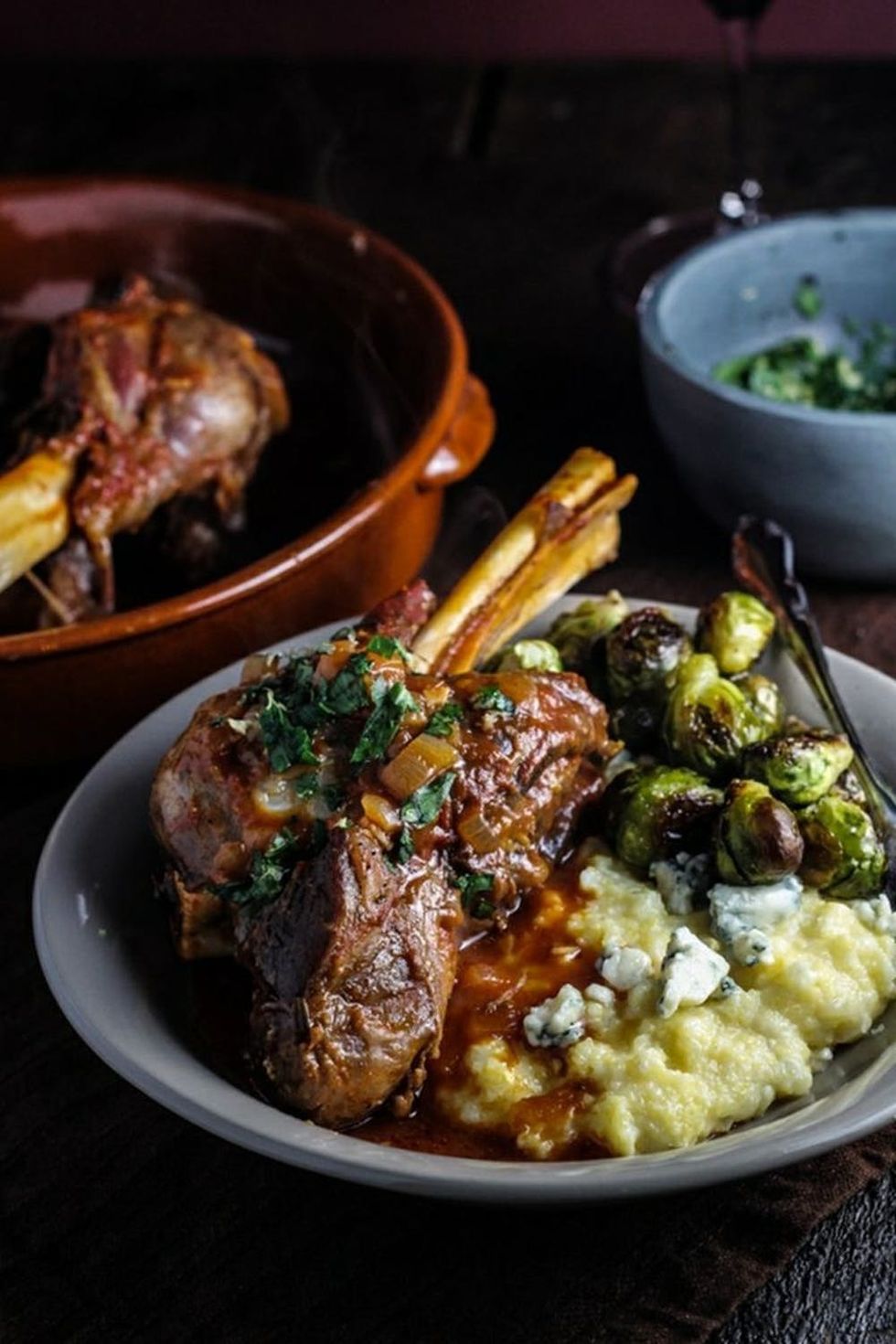 17. Braised Lamb Shanks With Gremolata: The herbal, citrusy gremolata brightens braised lamb shanks that are served with an outrageous fresh corn and blue cheese polenta PLUS roasted Brussels sprouts. (via Katie at the Kitchen Door)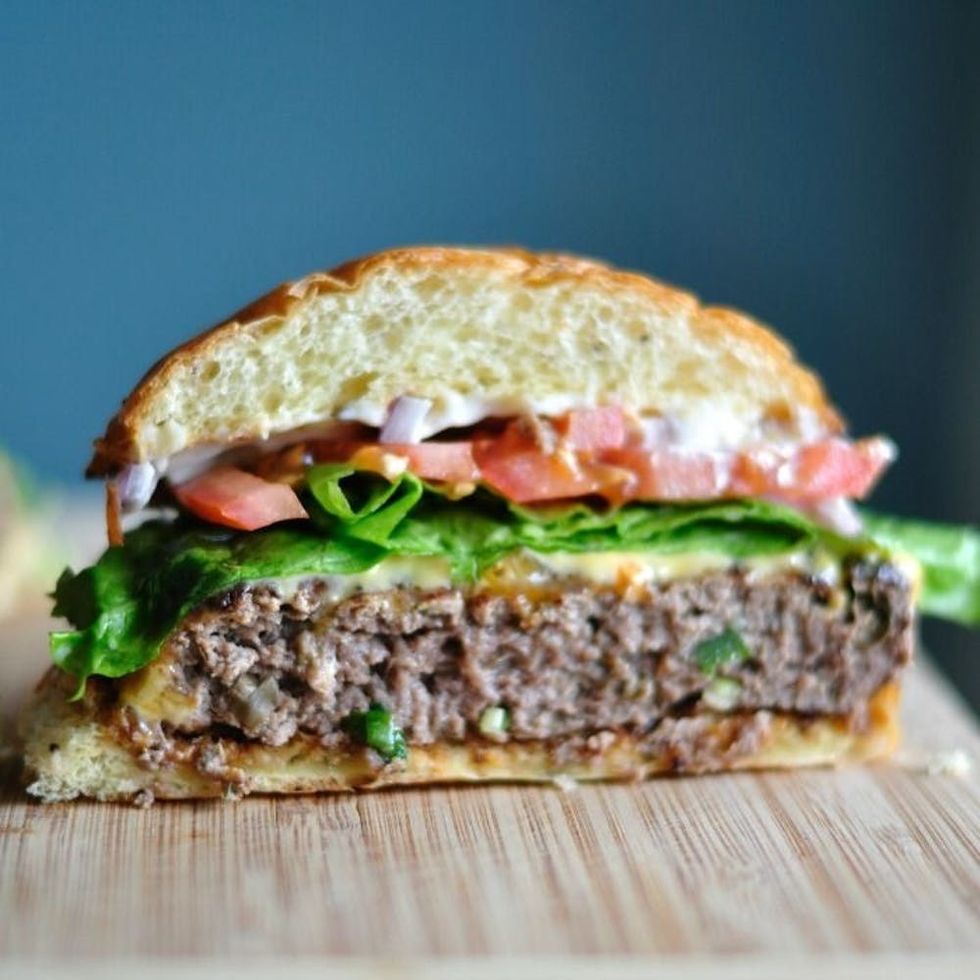 18. Hemingway's Favorite Burger: Whoa. A long list of ingredients — including a generous glug of wine — goes into these patties that are anything but short on flavor. (via The Haute Meal)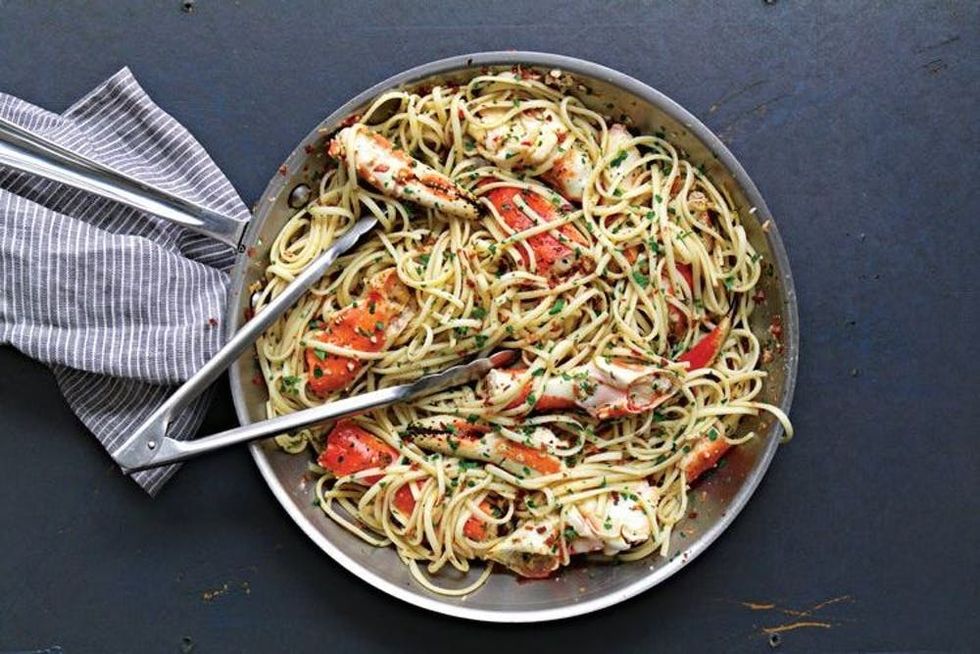 19. Linguine With Crab in Spicy White Wine Sauce: Crab legs, cured meat and chiles are the focus of this pasta tossed in a complementary white wine sauce. (via Saveur)
Which do you prefer: wine with or in your dinner? (Both is an acceptable answer, no judgement.) Let's chat below!