Soothe Your Sunburn With This DIY After-Sun Lotion
Jun 22, 2016
I have a confession to make. It's totally awful, but I definitely don't use as much sunscreen as I should. I know there are no good excuses for not wearing sunscreen, but I honestly just like being tan. Before you go and judge me — I do always have sunscreen on my face and start off my day by applying sunscreen in the morning. The problem is that I fail to reapply throughout the day. I know my skin hates me, but it wasn't until a couple weekends ago that I realized how bad it is not to wear sunscreen.
---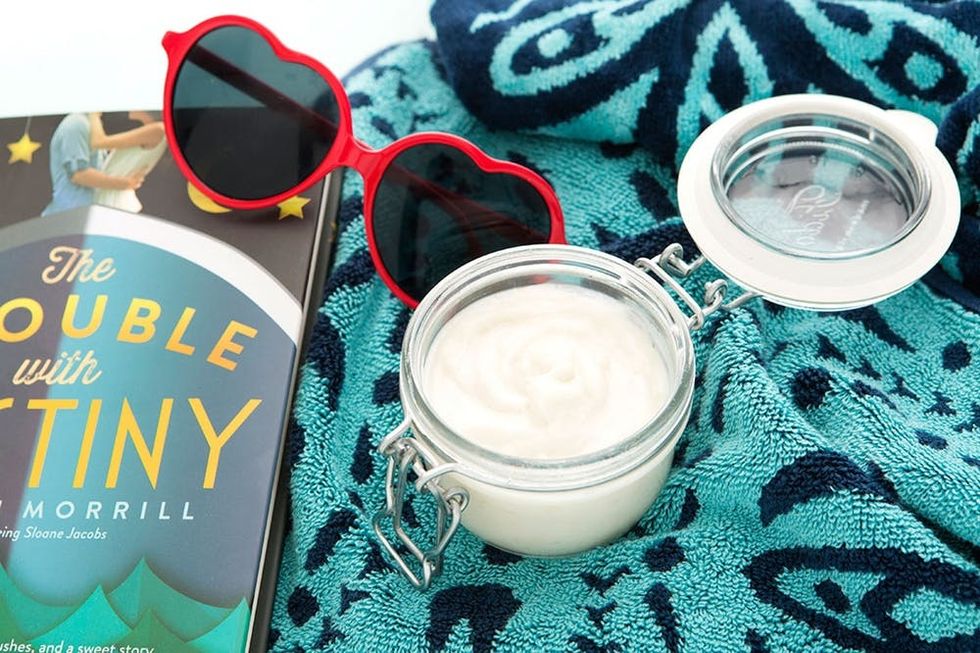 After all, we all get sunburnt sometimes and it's nice to treat your skin to extra moisturizing love. Today, we've whipped up a great sunburn relief cream with added lavender scent to help keep you calm and relaxed during this stressful time ;)
Ingredients:
— 2 Tablespoons aloe vera gel
— 1 teaspoon shea butter
— 2 teaspoons coconut oil
— 6 drops jojoba oil
— 3 drops lavender essential oil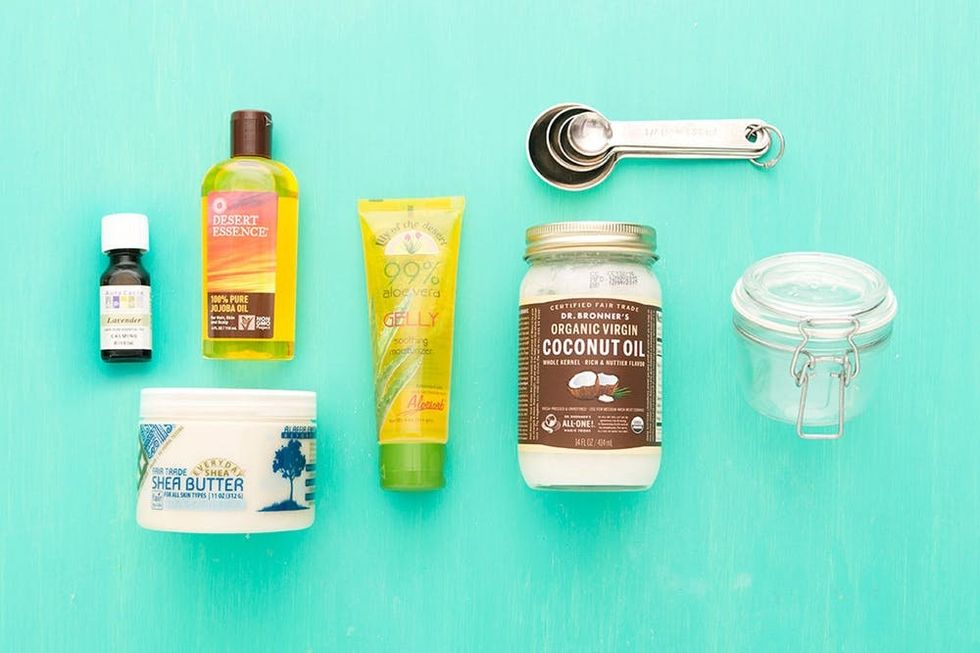 Instructions:
1. Scoop all ingredients into a mason jar and stir until combined.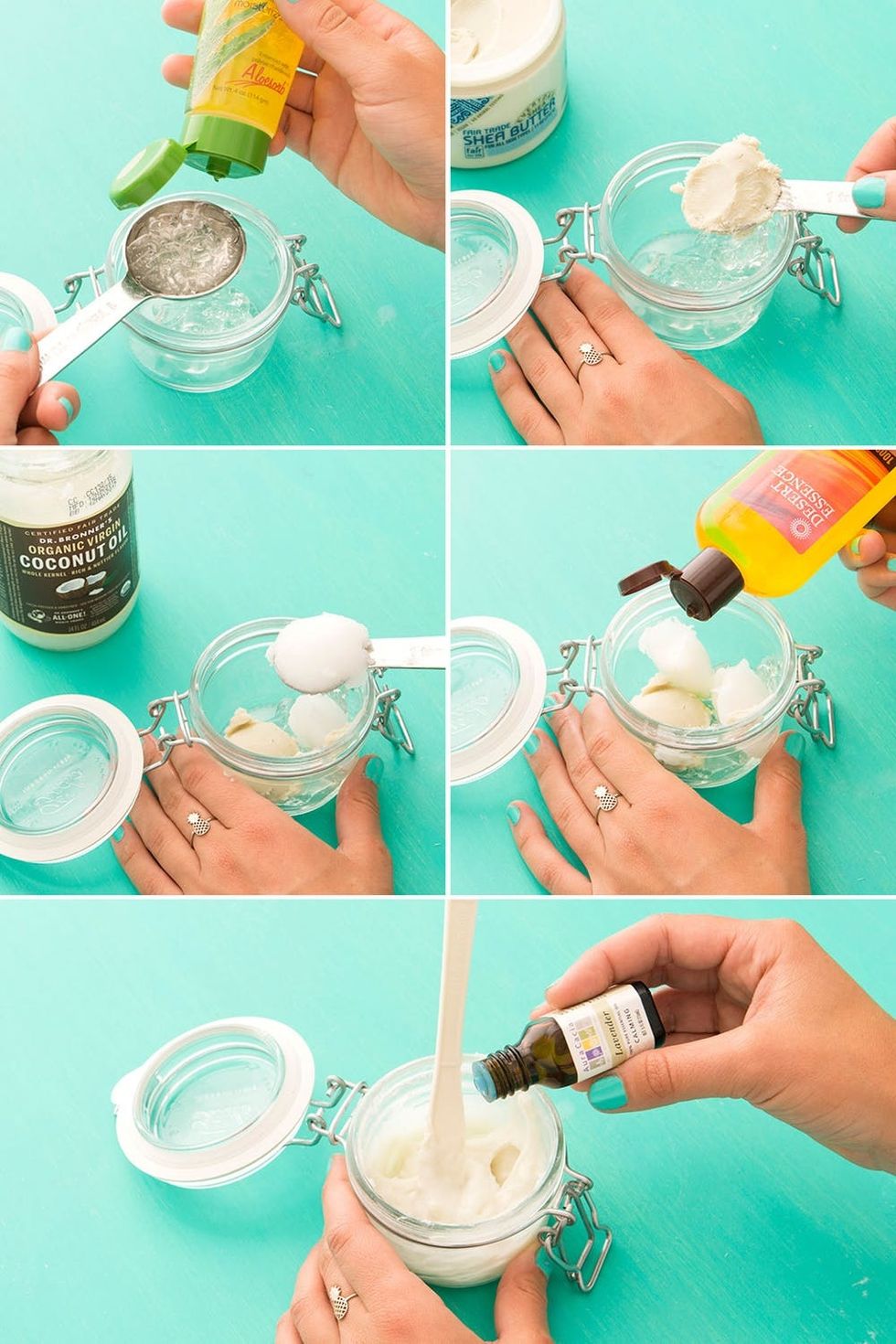 Add all these healing ingredients together to create a great DIY after-sunburn lotion. We noticed that the shea butter was a bit clumpy in the mixture but after time it smoothed out. Try keeping this lotion in the fridge for extra cooling effects.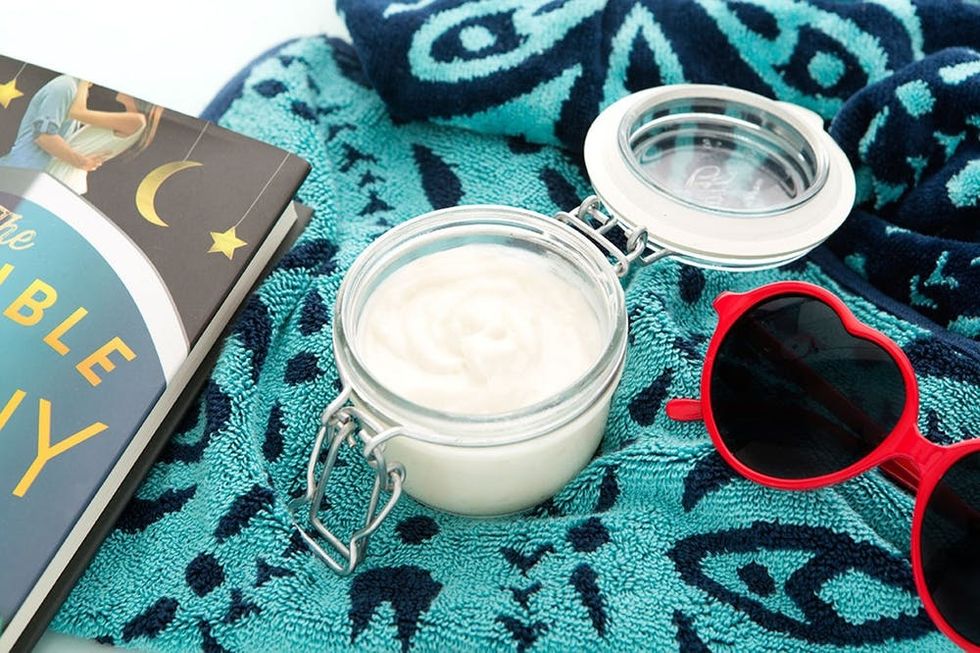 Show us your project by tagging us on Instagram + using the hashtag #iamcreative!

DIY Production and Styling: Kelly Bryden
Photography: Kurt Andre