Get Crazy With This DIY 'Alice in Wonderland' Cheshire Cat Halloween Costume
Aug 06, 2018
Whooooo are yoooooou? A lady looking for an inventive (yet easy) Halloween costume, that's who. Turns out there is more than one way to skin a cat when it comes to a fun costume like this Alice in Wonderland-inspired Cheshire Cat look. You can either buy or DIY… we chose DIY. Follow along to learn how to craft your very own storybook Halloween getup.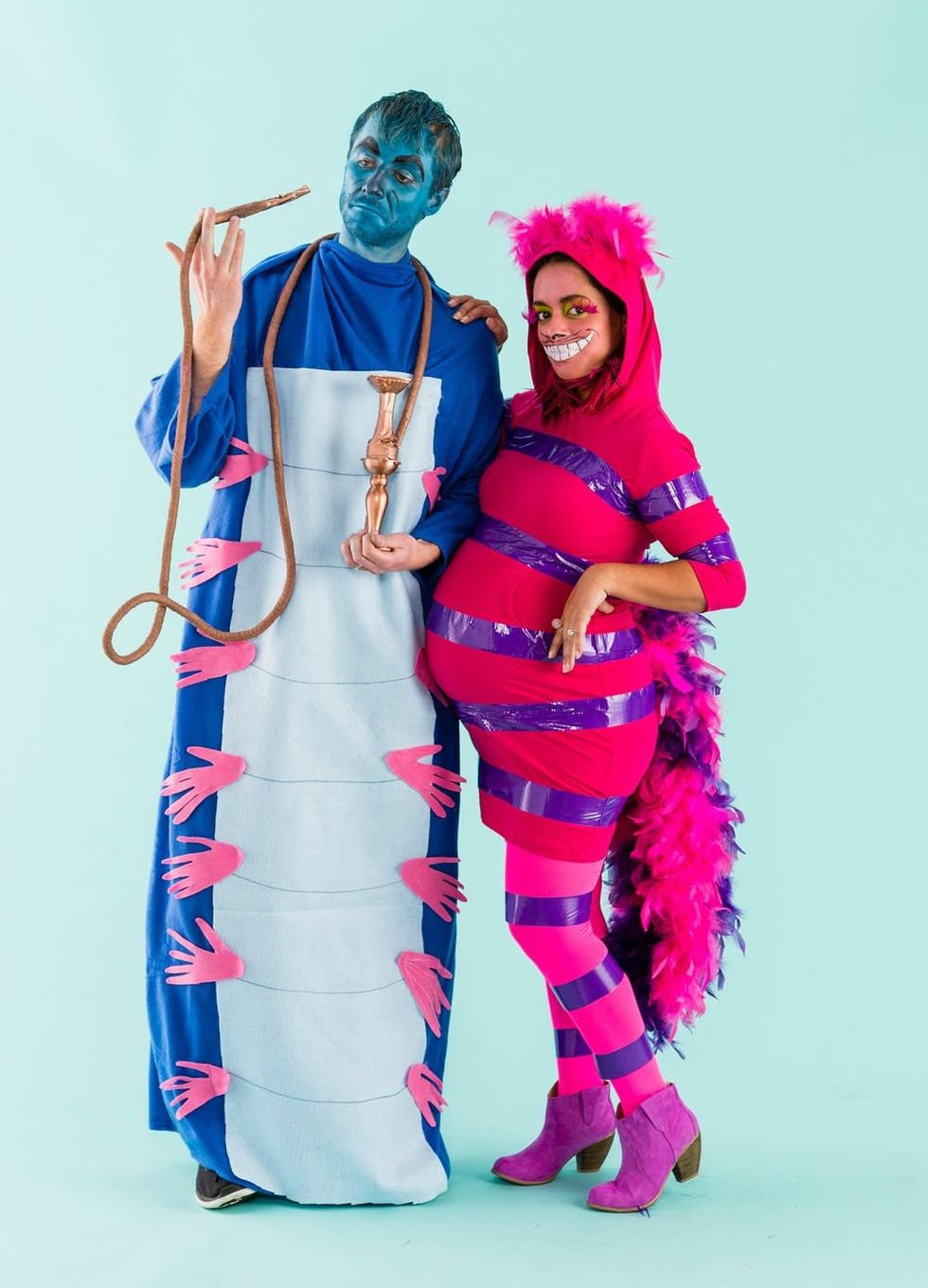 ---
For the colorful cat costume, get yourself a pair of pink tights, a pink and purple feather boa (for the tape), feather earrings, feather lashes, and a pink hoodie dress.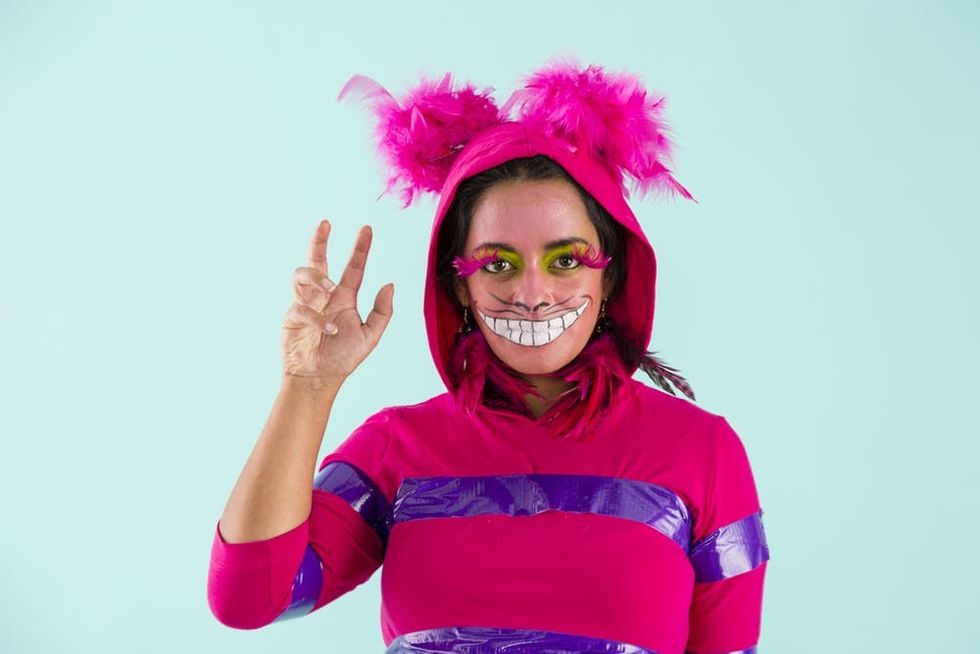 Use purple duct tape to add stripes to the dress and tights (be sure you've already put them on; duct tape does *not* stretch).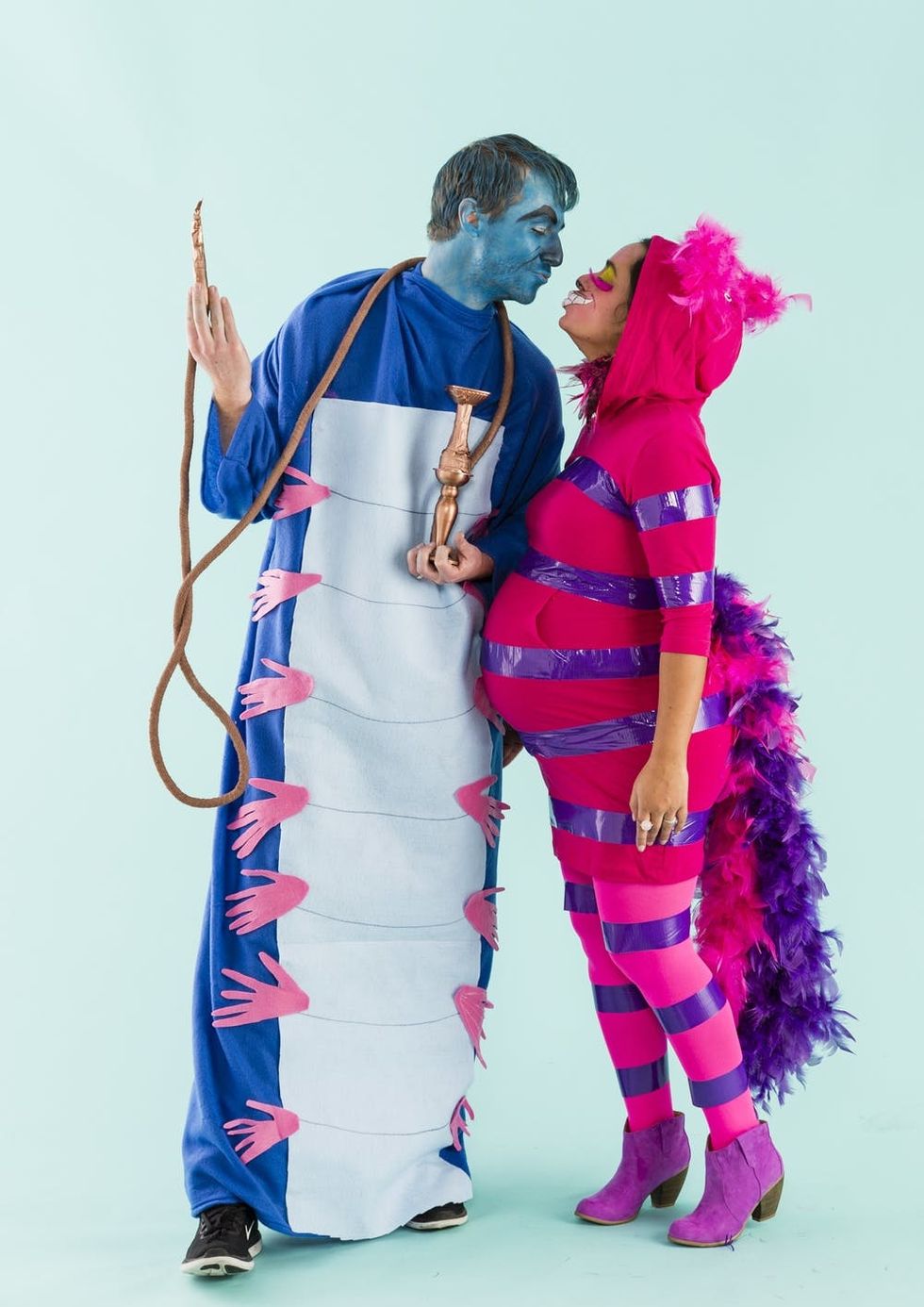 Oh, and did we mention that this costume can work for you and your bump? That's right, turn your typical maternity wear or just an oversized bright hoodie dress into a completely custom look.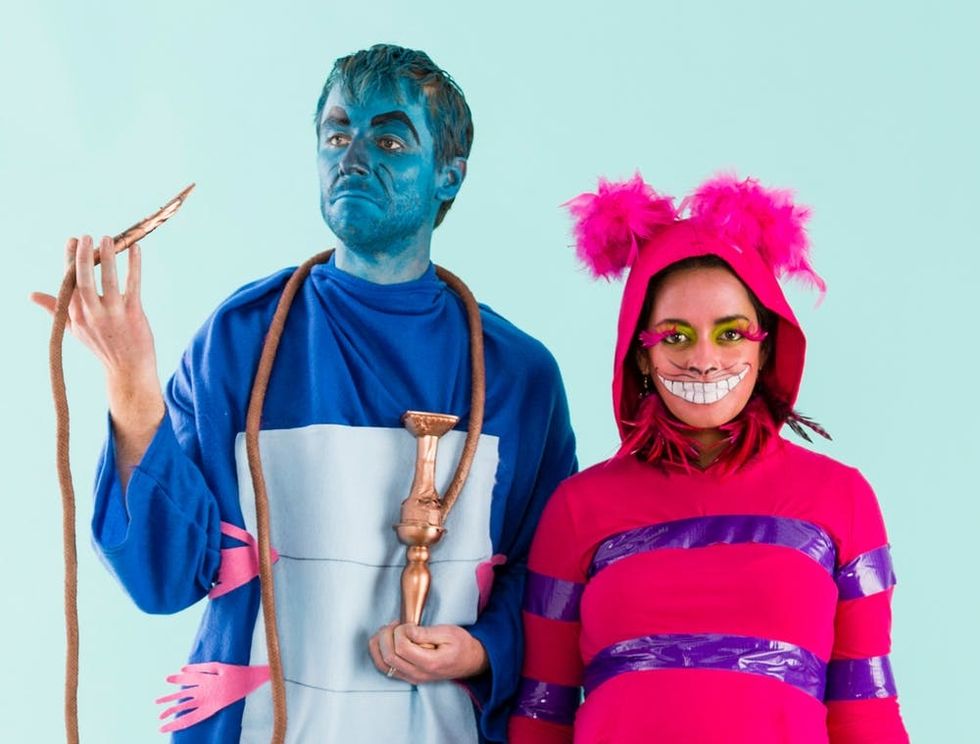 Done and done. Now the only thing you need to score is an equally epic Alice-themed partner in crime to enjoy the night with.
Want more Halloween fun? Follow us on Pinterest.
Photography: Kurt Andre
 DIY Production + Styling: Kelly Bryden and Misty Spinney
 Hair and Makeup: Misty Spinney
Zoey Washington
Zoey Washington is the Senior Fashion and Beauty Editor at Brit + Co and a lover of all things pretty.
Halloween Costumes