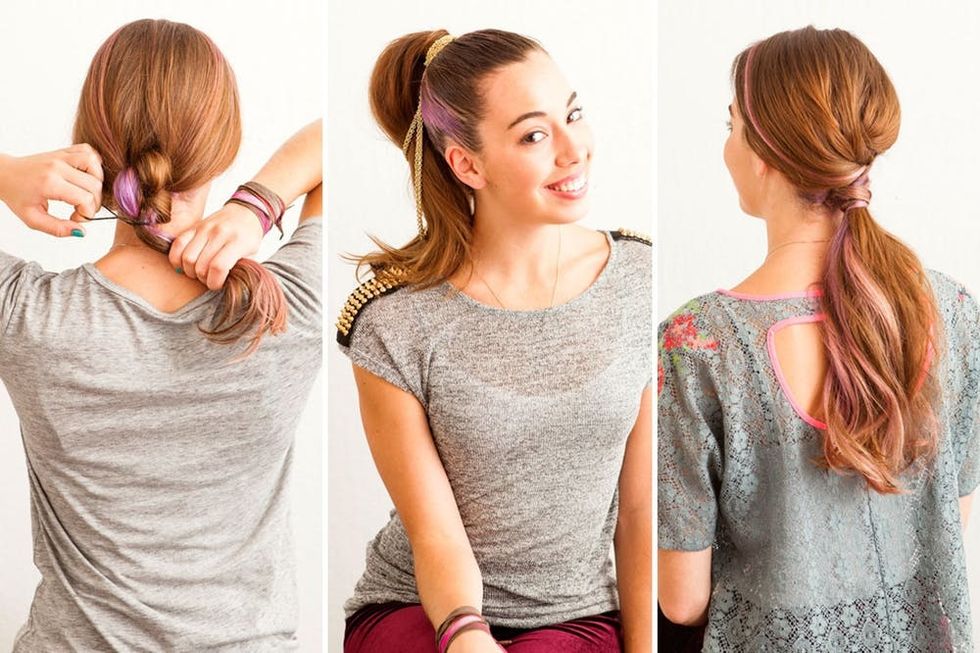 We know, we know. An ornate ponytail? But for real, the trend of the upgraded pony is all over fashion and celebrity gossip mags alike. We're totally digging it. With a few textural tricks, see how we turned your regular old gym 'do into three chic, sophisticated styles. We promise none of these will make you look like you just back from a run ;)
---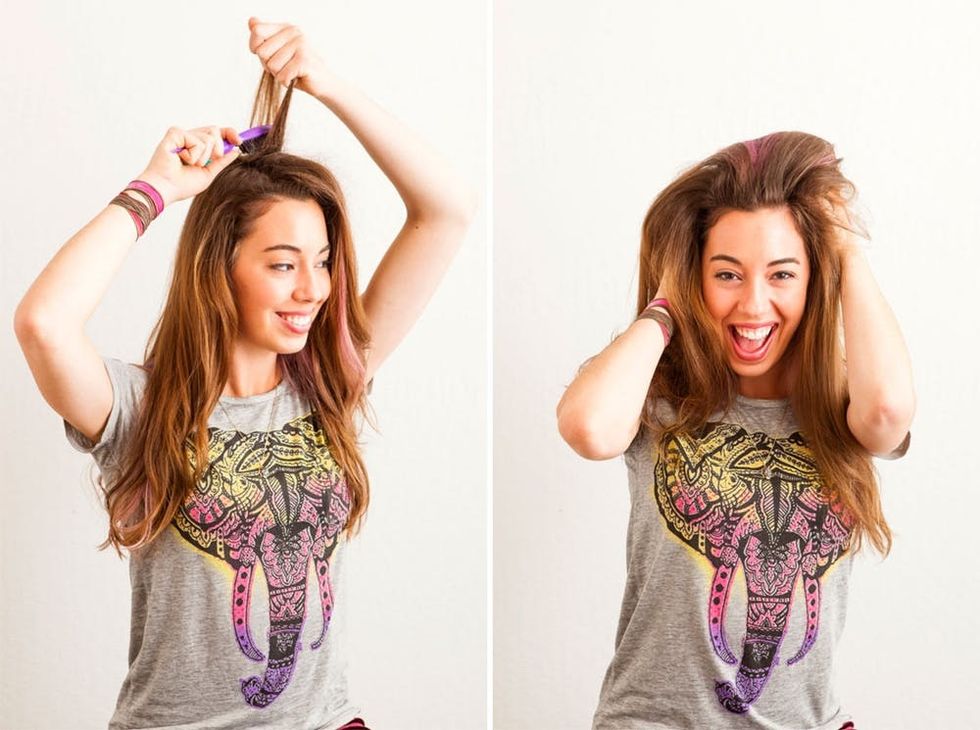 As always, the key to getting your hair ready to go is a little backcombing action. Back comb the roots all over your head by taking a back combing brush or comb to thin sections. Use a Lightweight Hair Spray to reinforce the texture and give you more volume.
Knot It Up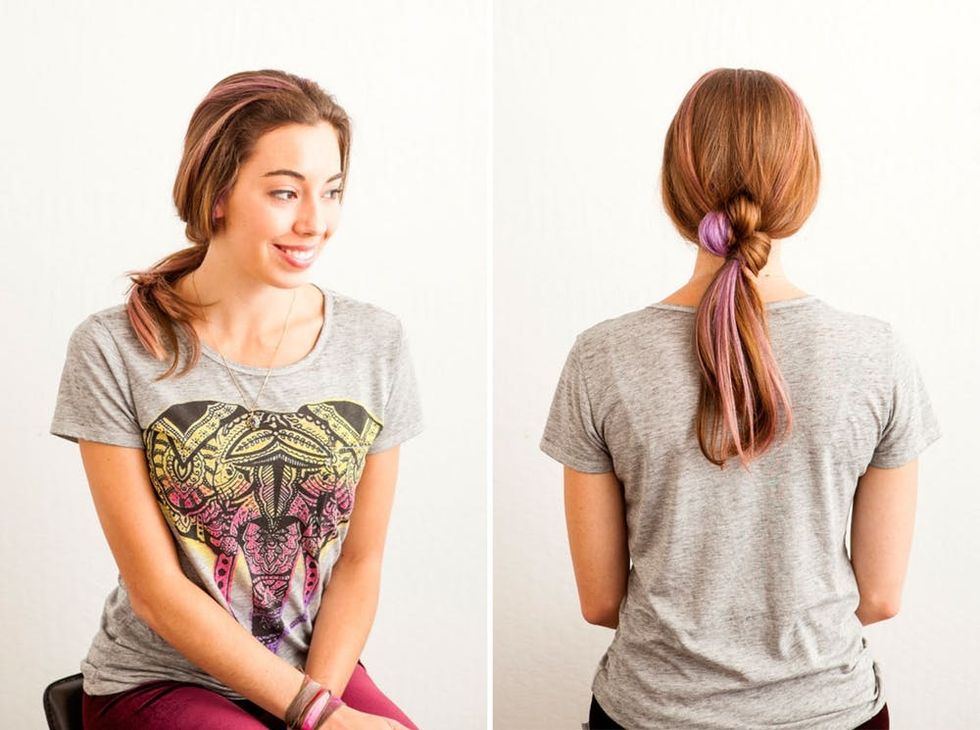 This is all about a casual, simple, faux unkempt look.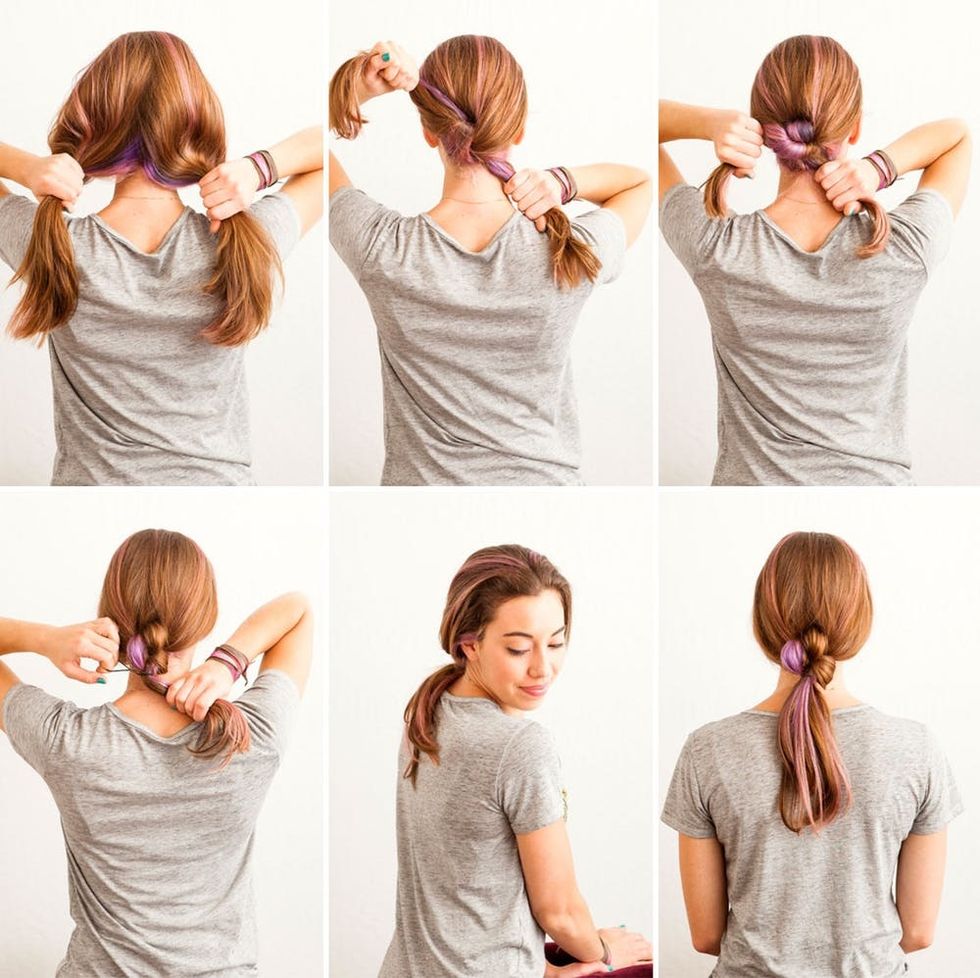 1. Tie hair back in a low pony and separate into two sections.
2. Tie those two sections into a knot. Yep. Just like you'd tie a piece of string.
3. Then tie another knot! Double it up.
4. Secure with an elastic. That's it!
Cross N' Wrap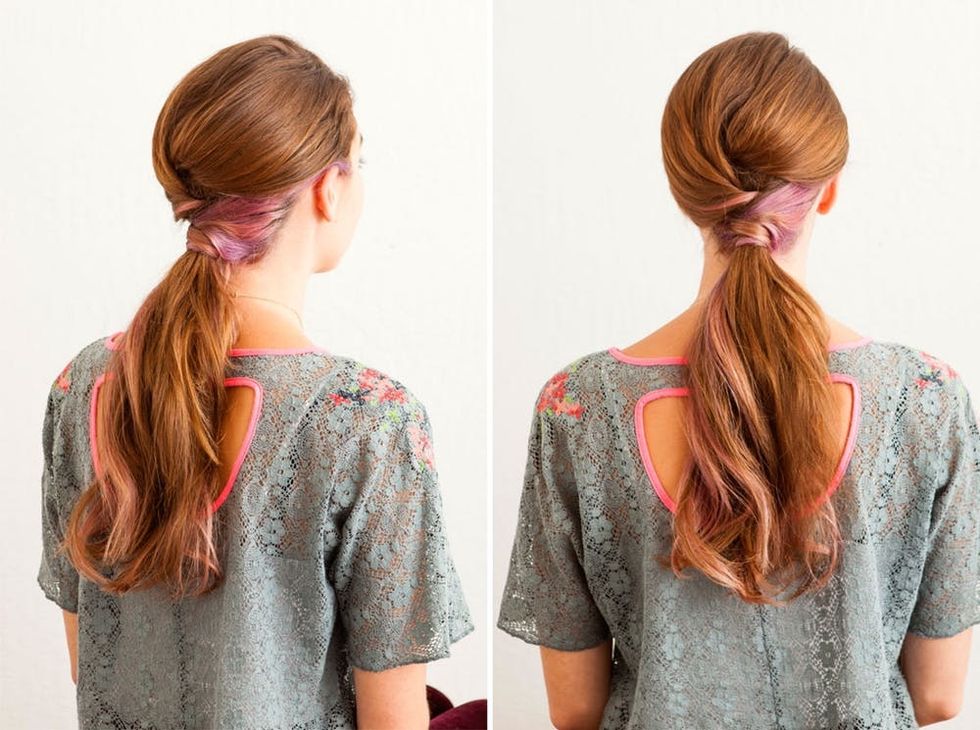 This look can go "boho festival fab" or "little black dress delightful" depending on if you leave your hair wavy or straighten it out.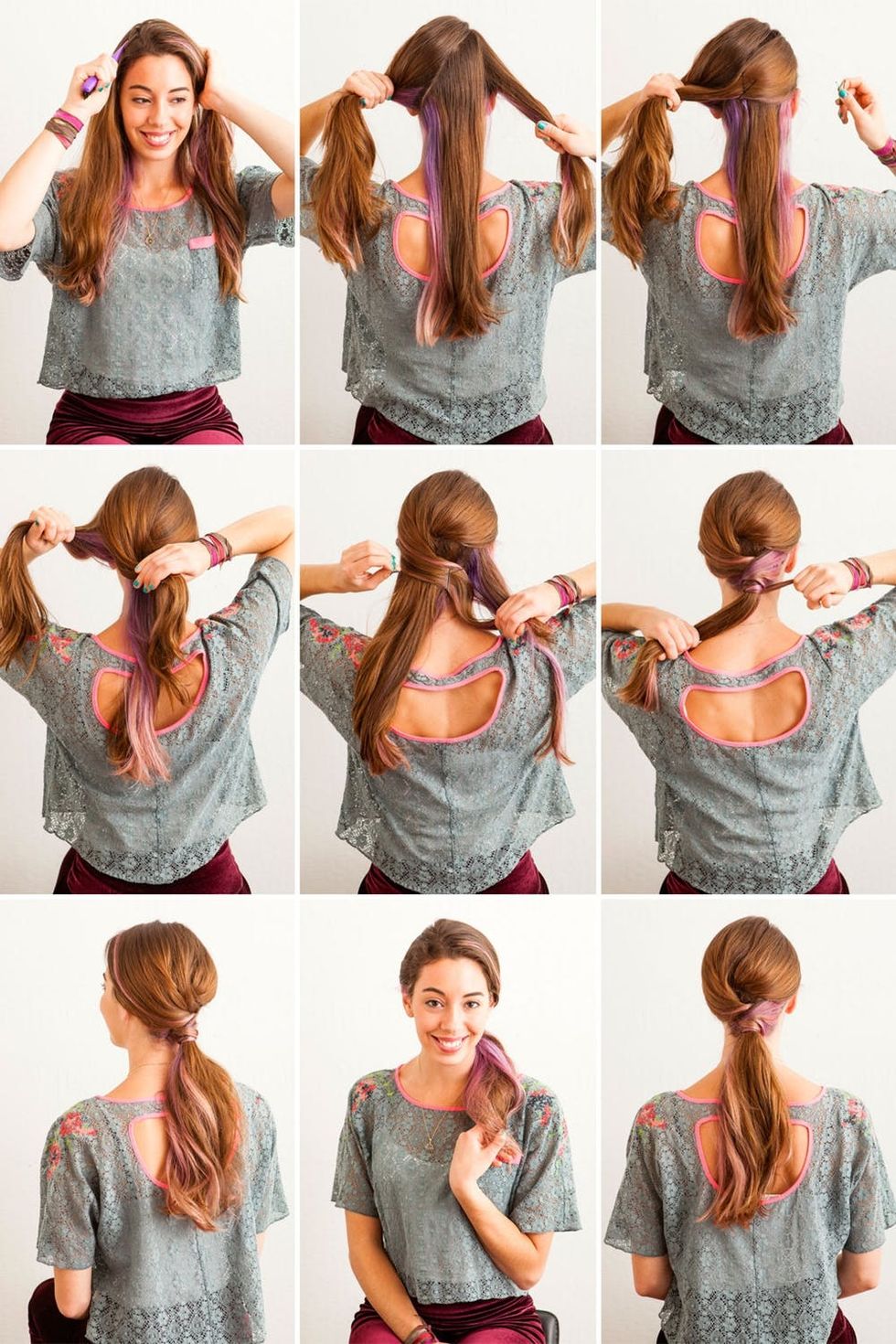 1. Part your hair in the center, or slightly to the side.
2. Separate hair into three sections. Section off the left side at a slight diagonal and the right side straight down just behind your ear.
3. Take the right section and cross it over just underneath the left section. Secure with bobby pins.
4. Split the left section into two pieces and lay the inner section onto the base of your neck.
5. Take the outer left section and cross it over to the right side, pinning it in place and leaving a little section of the hair that was on the base of your neck out to wrap around the pony.
6. Gather the hair that is down and wrap the section you left out around it. Secure with a bobby pin.
7. Done!
Chain It Up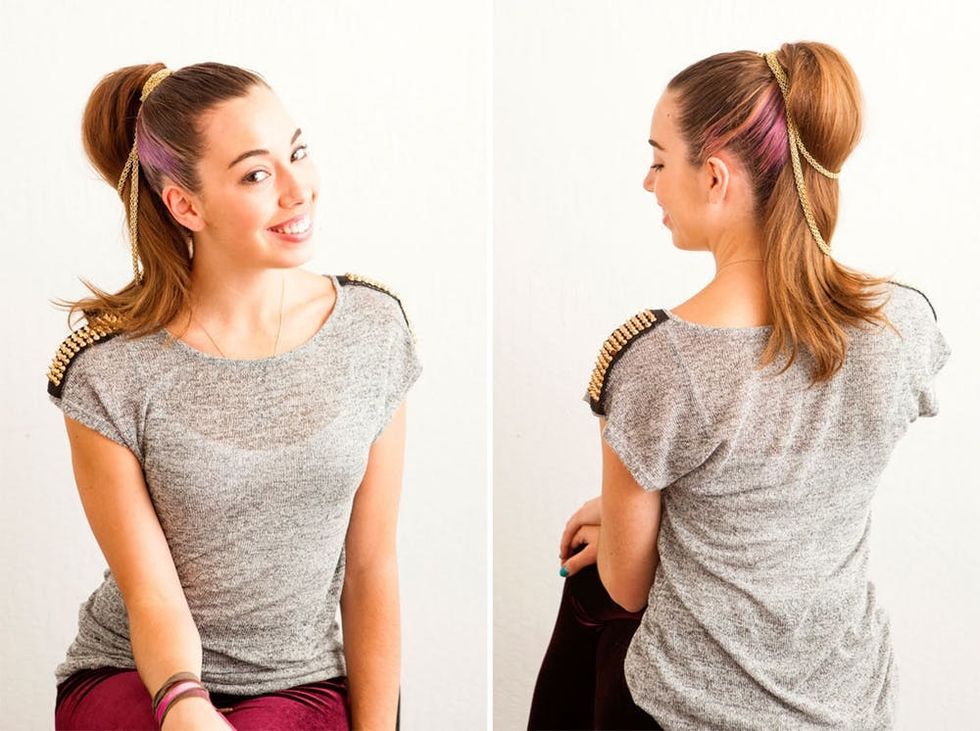 Channel your inner Jasmine with this smooth, modern 'do.
4. Wrap a piece of hair around the elastic to hide it.
5. Take an existing chain necklace and attach to your ponytail! Use bobby pins to attach at various lengths to create this dramatic look.
6. Secure each pin to each side of the ponytail, creating a lovely draped look.
How do you take your basic ponytail up a notch? Talk to us in the comments below.