Free Printable Friday: Festive Hand-Lettered Holiday Cards
Dec 02, 2016
Guys, December has snuck up on us and is rearing its holiday-hectic yet fearlessly festive head. Whether you've started your holiday gift prep or not, one's thing's for sure: Sending out those Christmas and holiday cards mark the beginning of the merry season. That's why we're here to help you get things going with our free printable holiday cards. Print 'em out and before you know it, you'll be fa la la-ing your way through your Netflix cue with a pen (and spiked hot cocoa) in hand.
---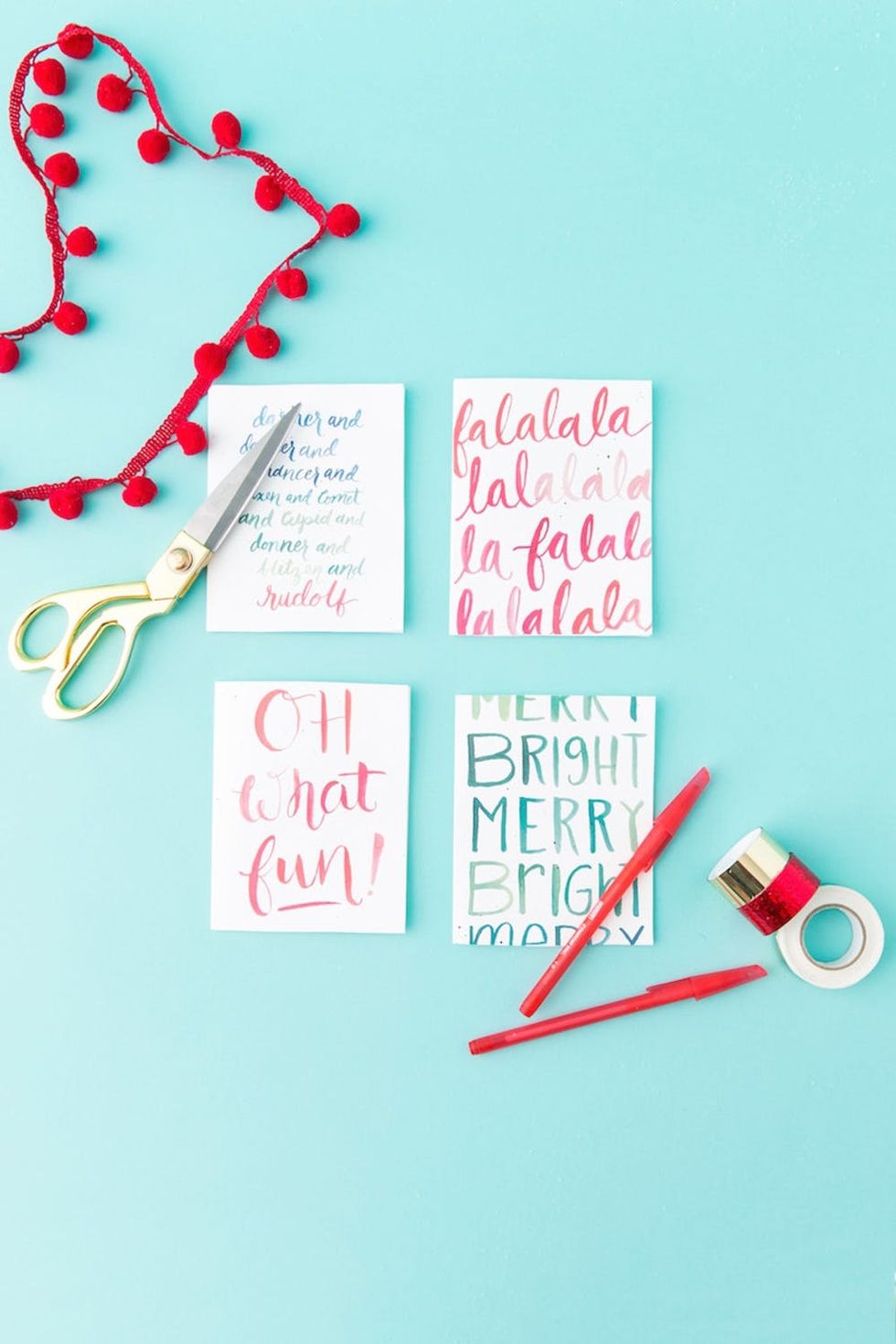 Pair these cards with some colorful (think: red or gold) pens and a bit of holiday confetti to make them extra festive. Your friends and family will love the "hand lettered" touch.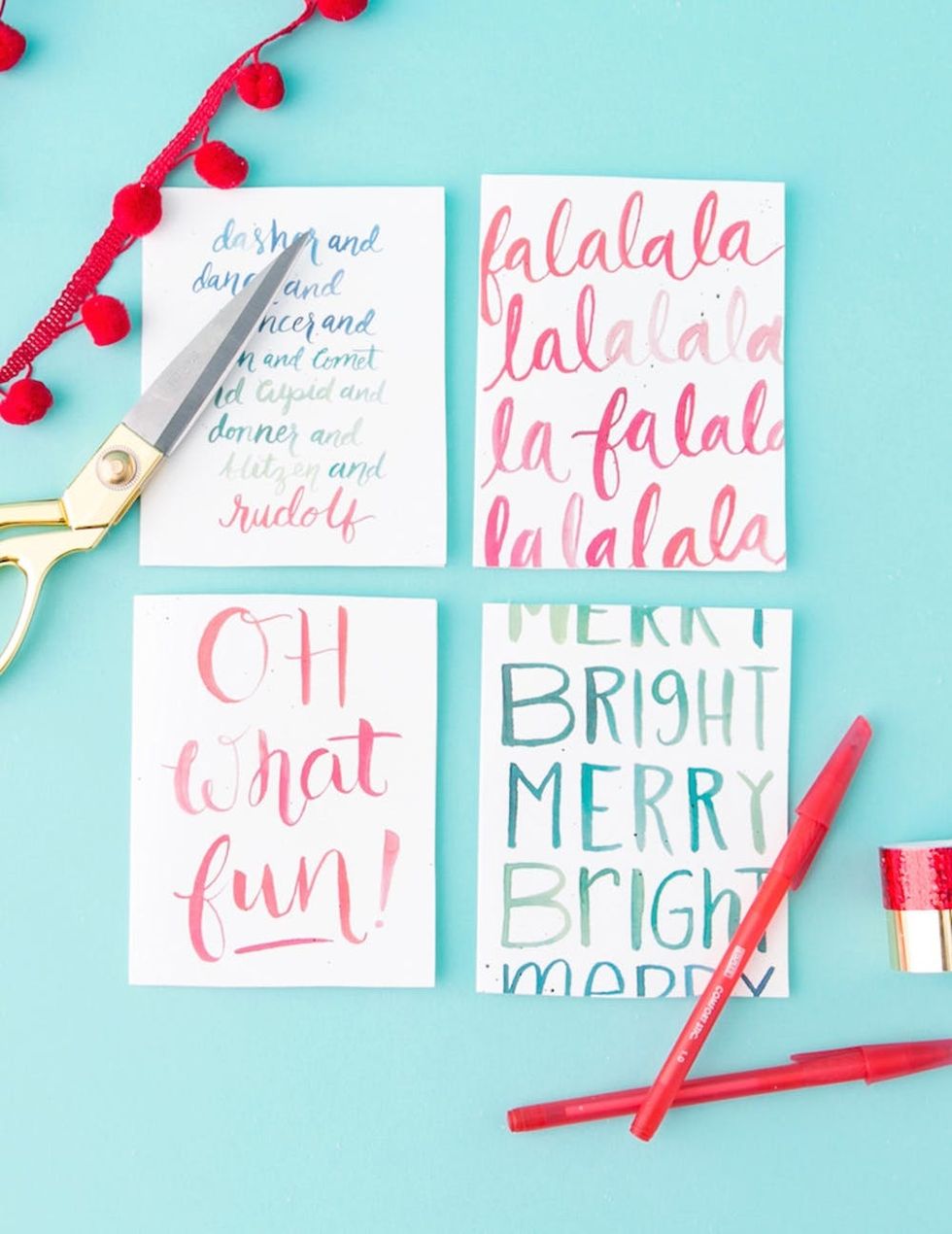 Download the printables here: Fa La La Card, Merry and Bright Card, Dasher Dancer Card and Oh What Fun Card; and get ready to send all that festive cheer to your favorite friends and family. Happy holidays!
We want to see your festive holiday card writing setup! Share the finished result with us on Instagram by tagging us and using the hashtag #iamcreative. And be sure to check out our other awesome Free Printable Friday finds here.
Illustrations: Annie Kubena
Photo Styling: Katie Bond
Photography: Tory Putnam