You know that time of the month when everyone around you seems to be acting a little bit off and under the influence of something not entirely themselves? Yup, that's full moon time, and it's a force to be aware of *and* appreciate. With the coming of a new lunar cycle, this is the best time to be mindful of your emotions and release all those negative vibes that have been building up (and maybe DL an anxiety app or three). In honor of today's full lunar phase, we're giving you some inspo to say bye-bye to those bad vibes with your very own full moon party! The night is all about positive affirmations, great company and peaceful surroundings (we're loving the good vibes of himalayan salt decor RN) — all of the things that make up an A+ party. The lunar ideas below are guaranteed to get you and your girl gang ready for the new moon (and you'll probably want to host a party every moon cycle, JS)!
---
1. Gold Moon Wall: This gorgeous moon can be created via projector. Create a metallic back drop for your party and you'll be racking up the likes on IG in no time. Leave it up year-round for some out-of-this-world wall art. (via A Beautiful Mess)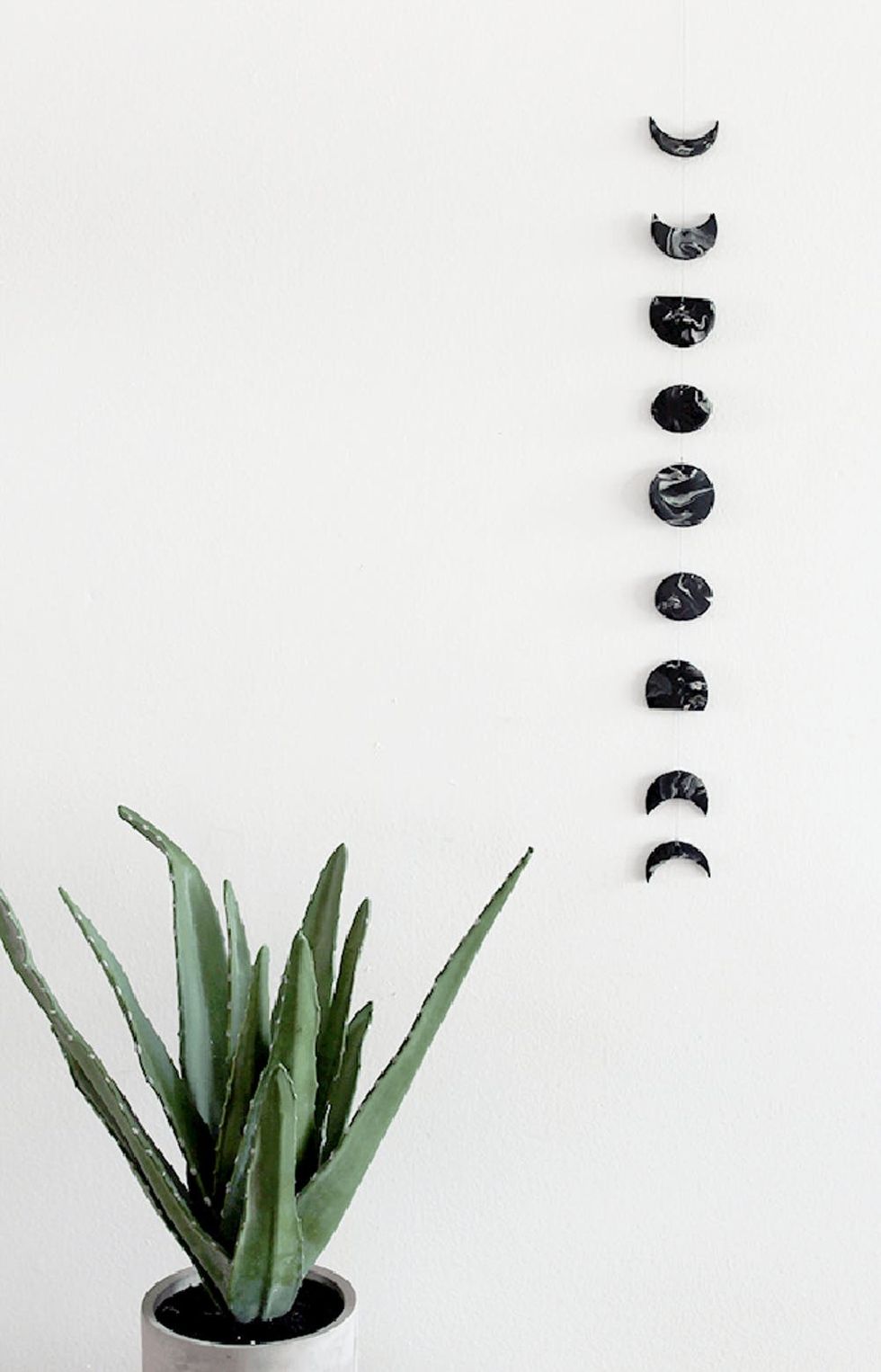 2. DIY Marble Moon Phase Wall Hanging : This is some lunar decor that will work for any season. And bonus: They'd make great party favors for your guests! (via Almost Makes Perfect)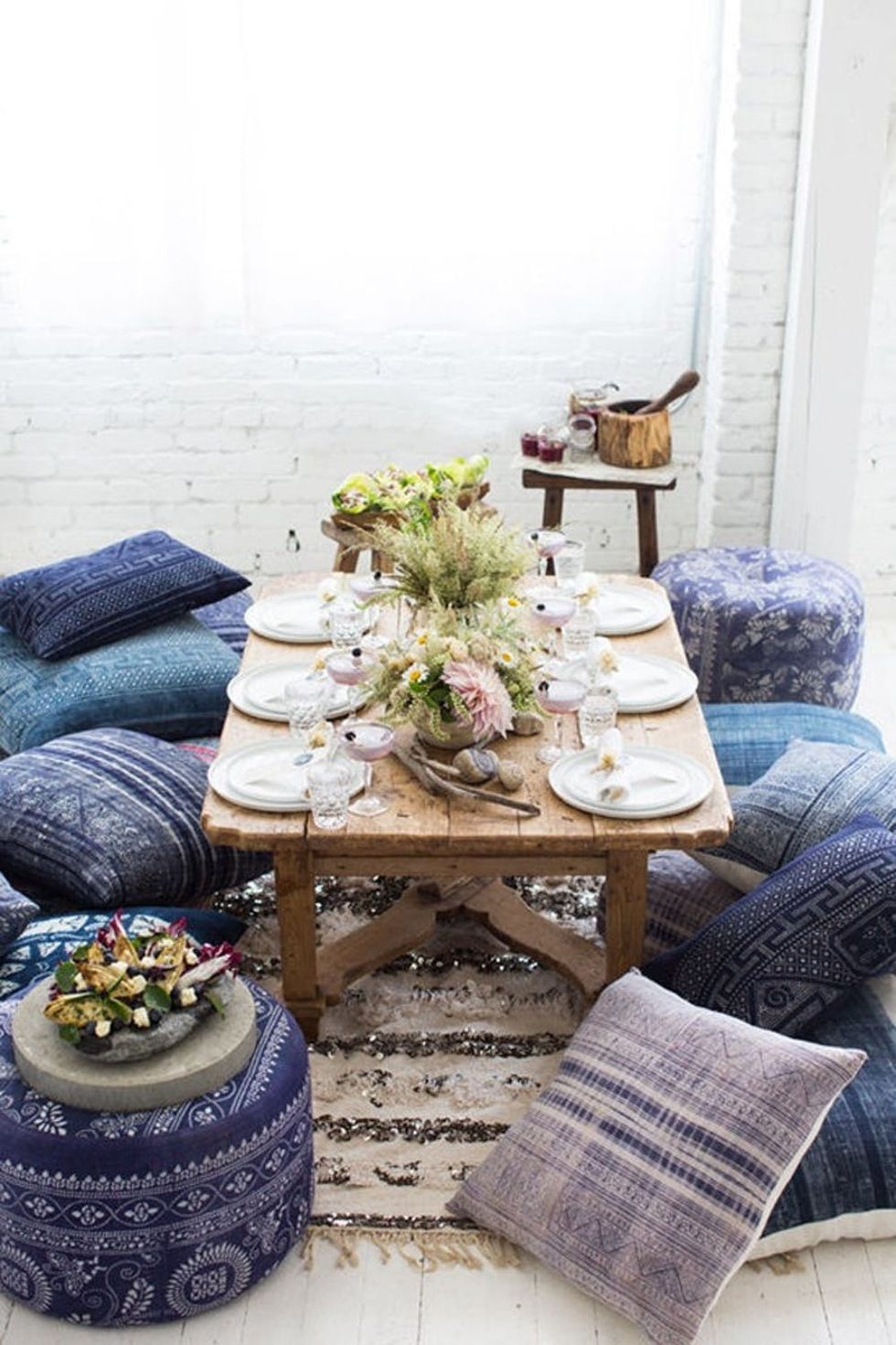 3. Indigo Floor Pillows: Create a little texture and turn up the comfort levels with various indigo pillows. They'll add that boho-inspired je ne sais quoi that every moon party needs. Careful though, your guests won't want the night to end! (via DesignLoveFest)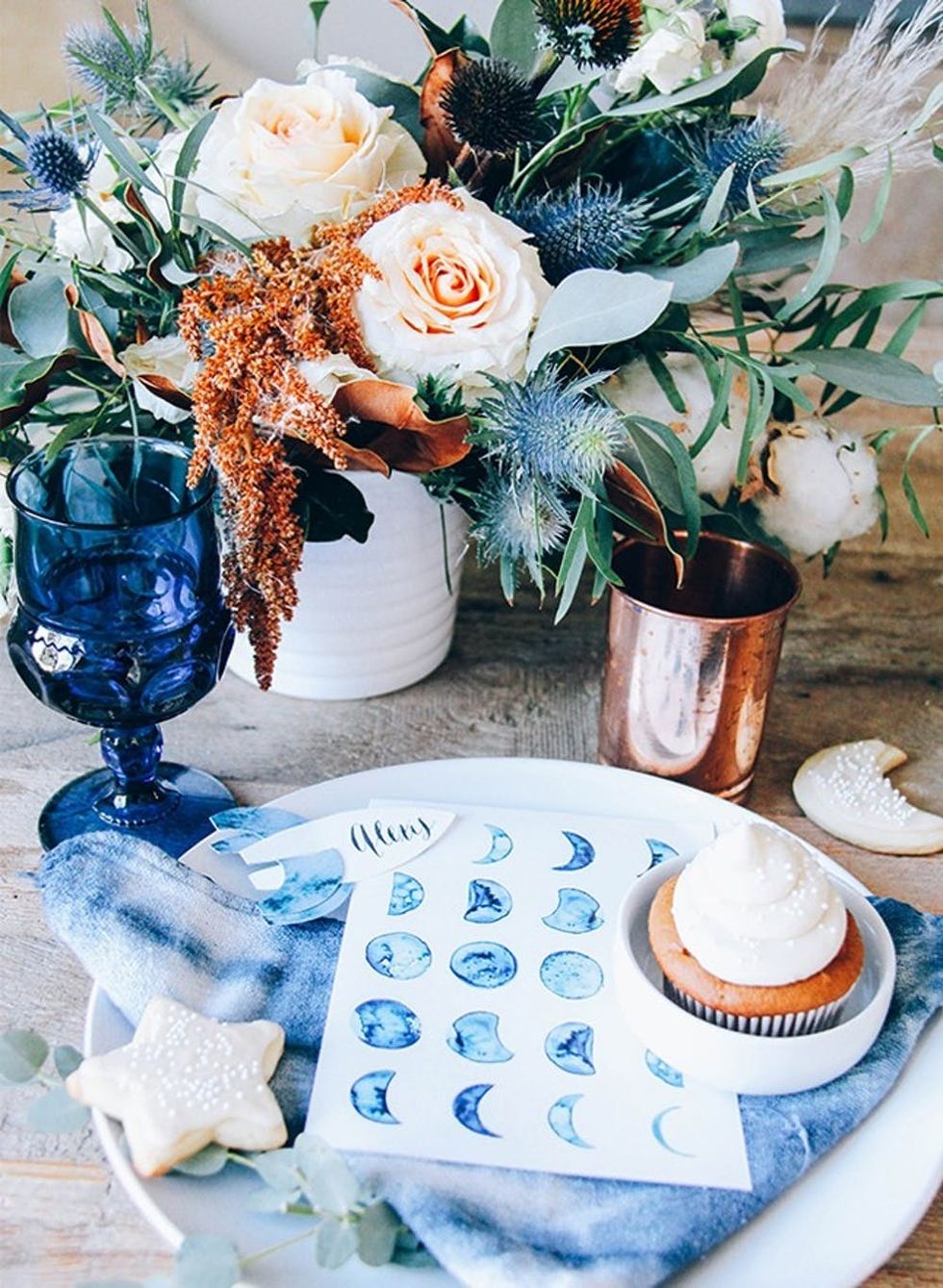 4. Indigo and Copper Pairing: Create a little color play and add a little twinkle to the dinner table with some added metallics. Pro Tip: Copper and shades of blue always look great together. (via Inspired By This)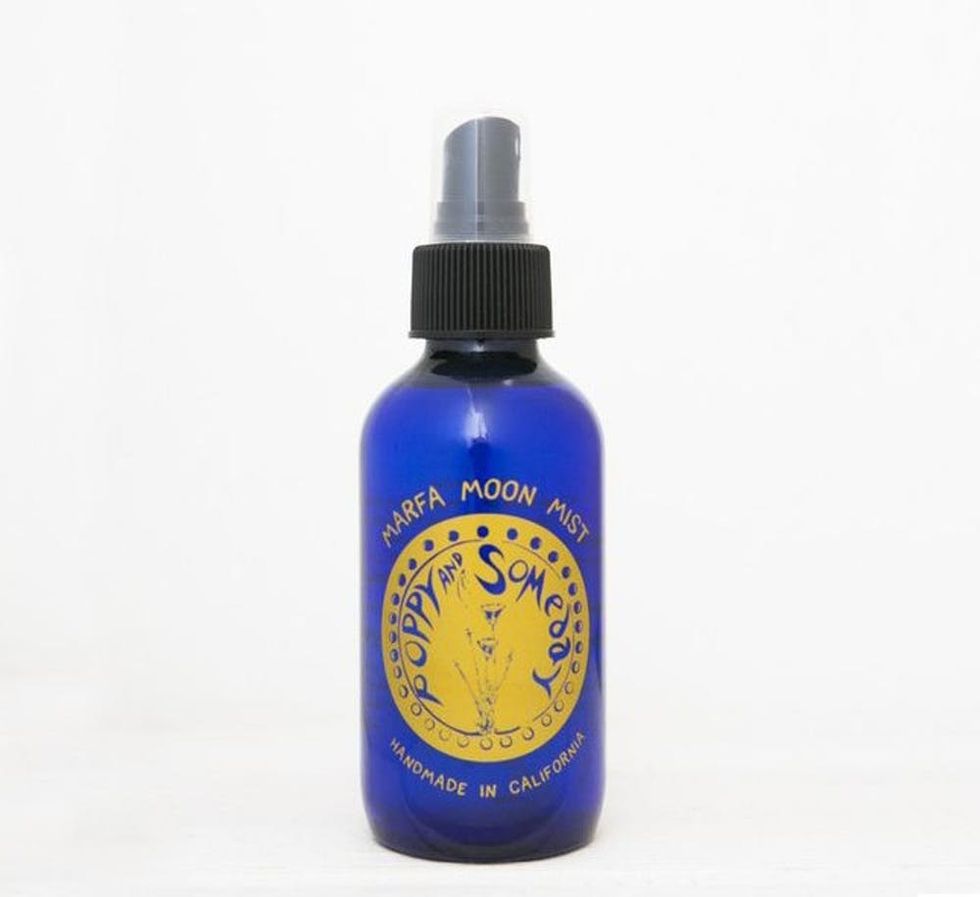 5. Poppy & Someday Marfa Moon Mist ($30): A full moon party should have some A+ party favors. This mix of Frankincense and Petitgrain is great for clearing out those negative vibes and will prepare everyone for the new moon (or new week!) time and time again.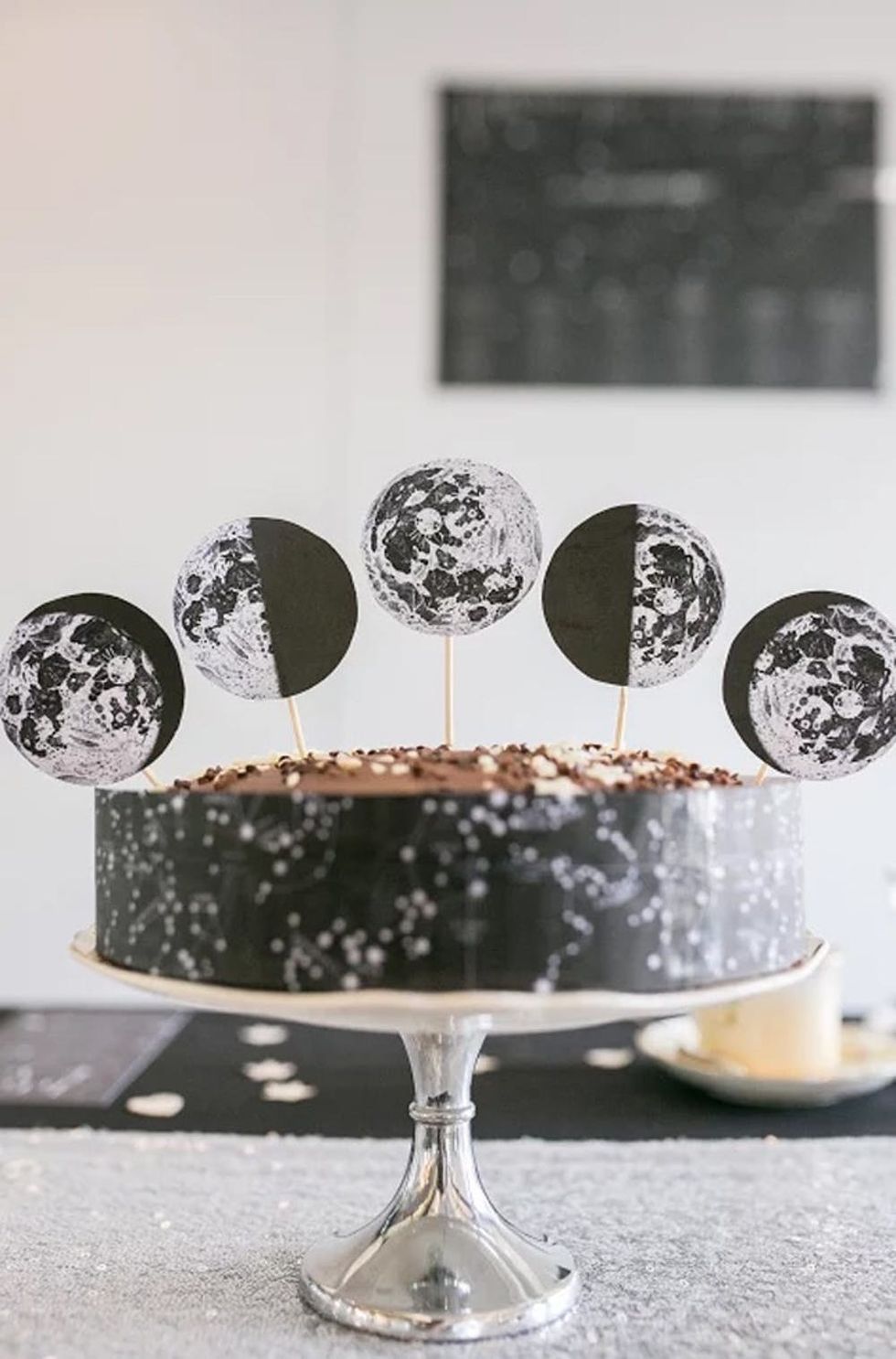 6. Moon Phase Cake: Grab some cake toppers and transform the party cake into a lunar work of art. A classic round cake with white frosting would look amazing with cake toppers like these. (via Florence Fox Photography / Boho Weddings)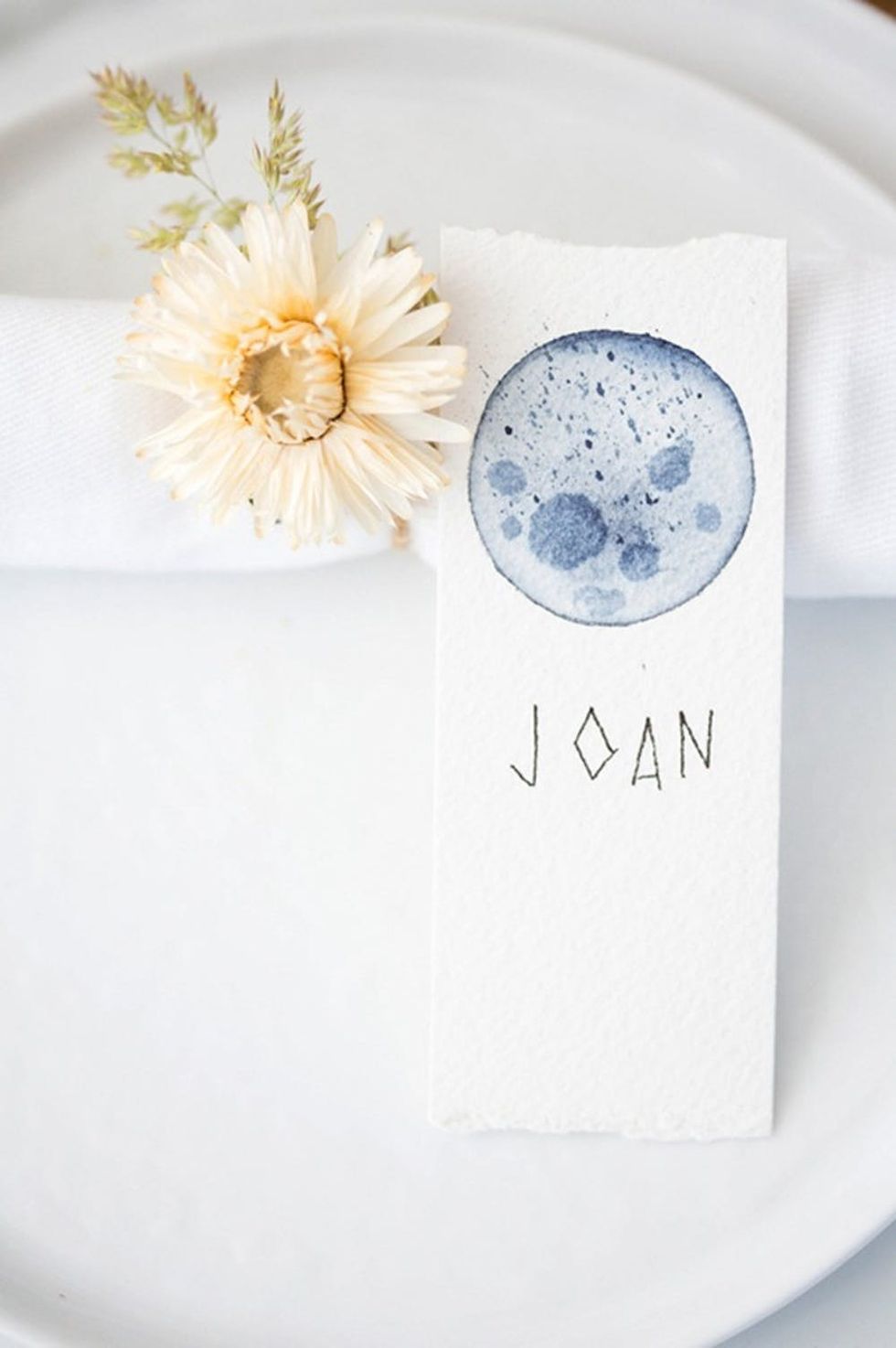 7. Moon Place Cards: Keep the place card design minimal, but go ahead and show the moon some watercolor love. The guest of honor deserves a little work of art. (via DesignLoveFest)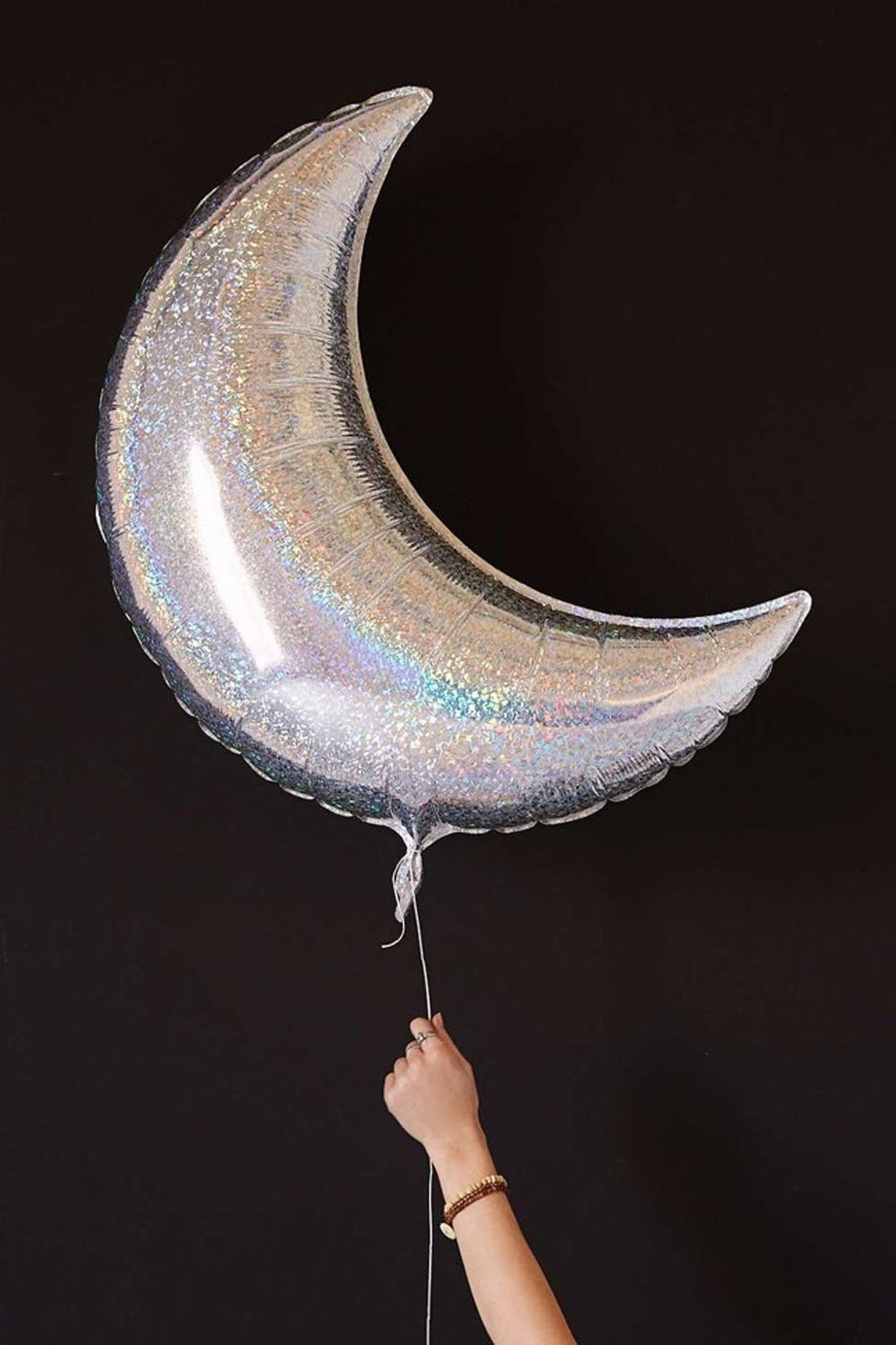 8. Urban Outfitters Holographic Moon Balloon Set ($18): Every party could use a ton of balloons. These holographic balloons would look great with a photo backdrop, but could also provide a little height with the rest of the lunar decor.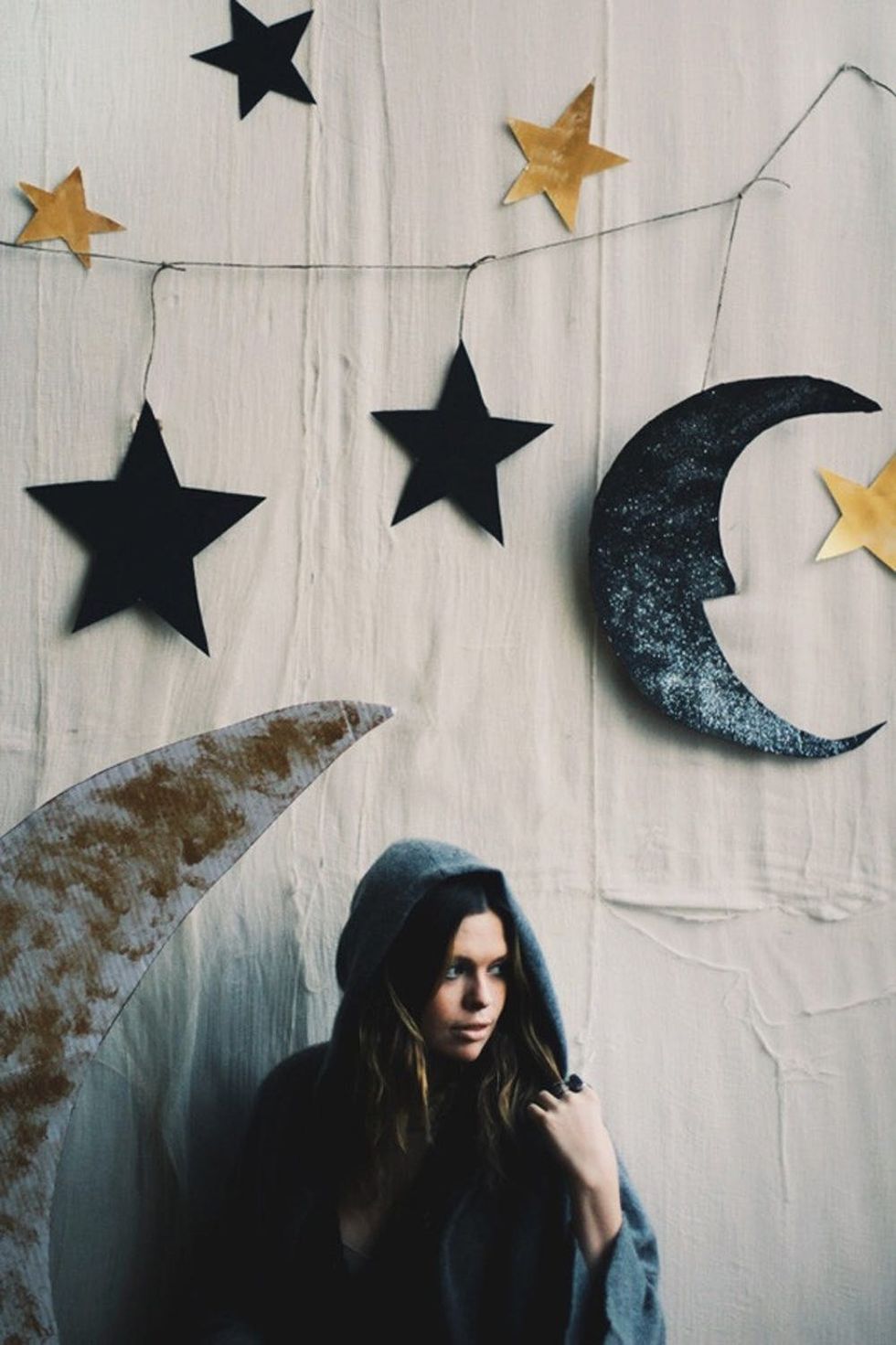 9. Party Back Drop: This handmade party back drop was originally featured for Halloween, but it also makes a super mystical photo moment for a full moon party. Grab those moon balloons and strike a pose! (via Free People)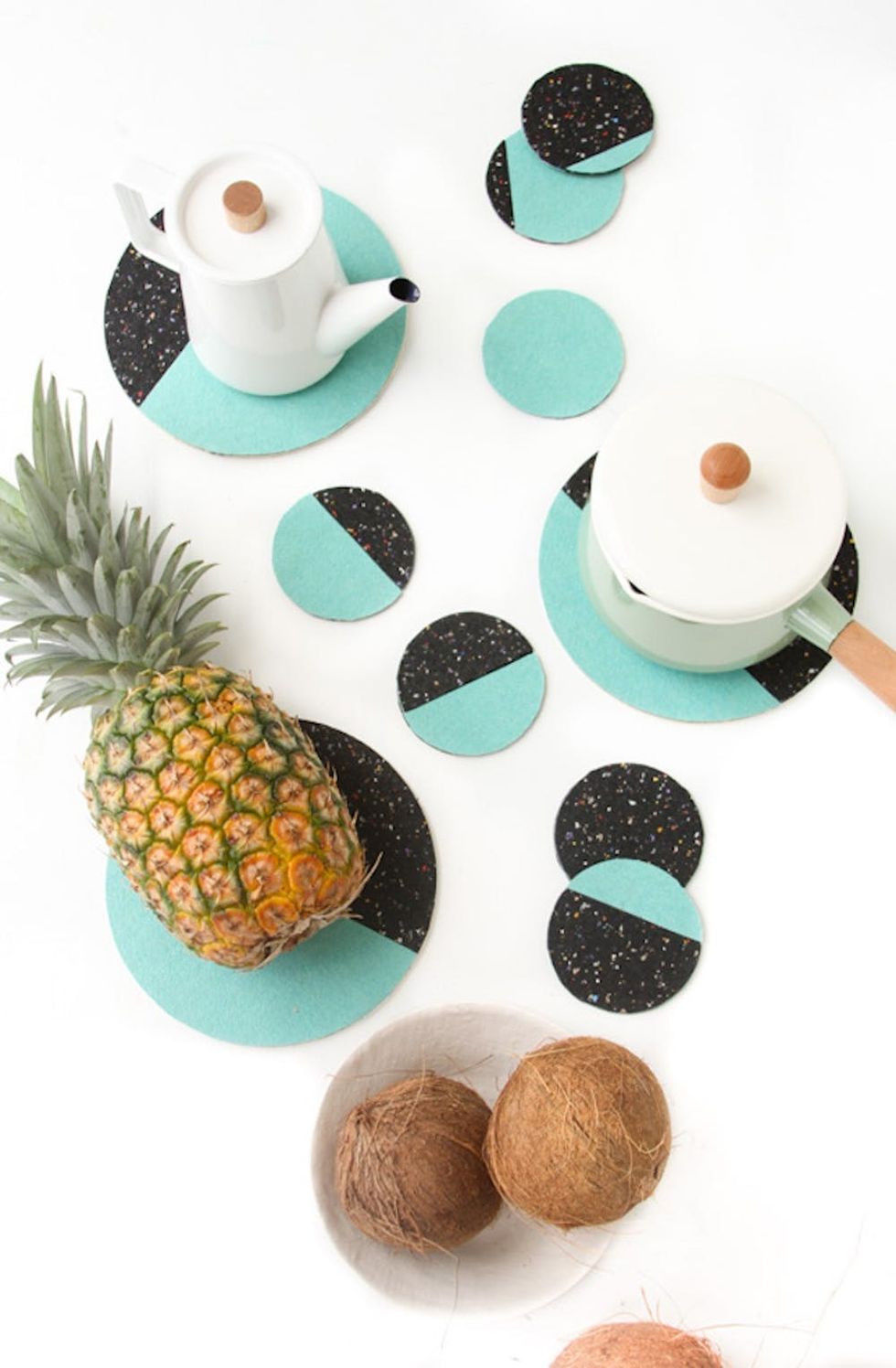 10. Moon Phases Coasters and Trivets DIY: These handmade coasters and trivets will add a fun moon phase vibe to rest of the decor. They're totally functional and will look great at any party you host. (via Paper & Stitch)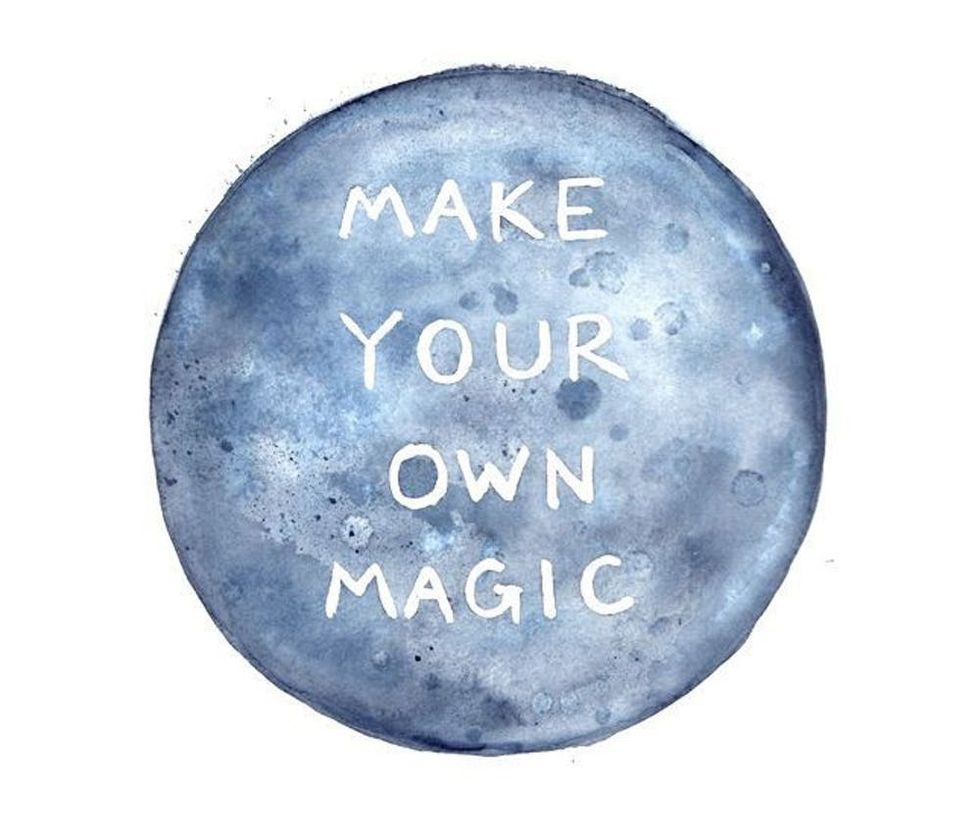 11. Full Moon Download: Full moon parties call for positive affirmations and releasing yucky energy. Display an uplifting reminder so the guests can take something substantial home with them. (via DesignLoveFest)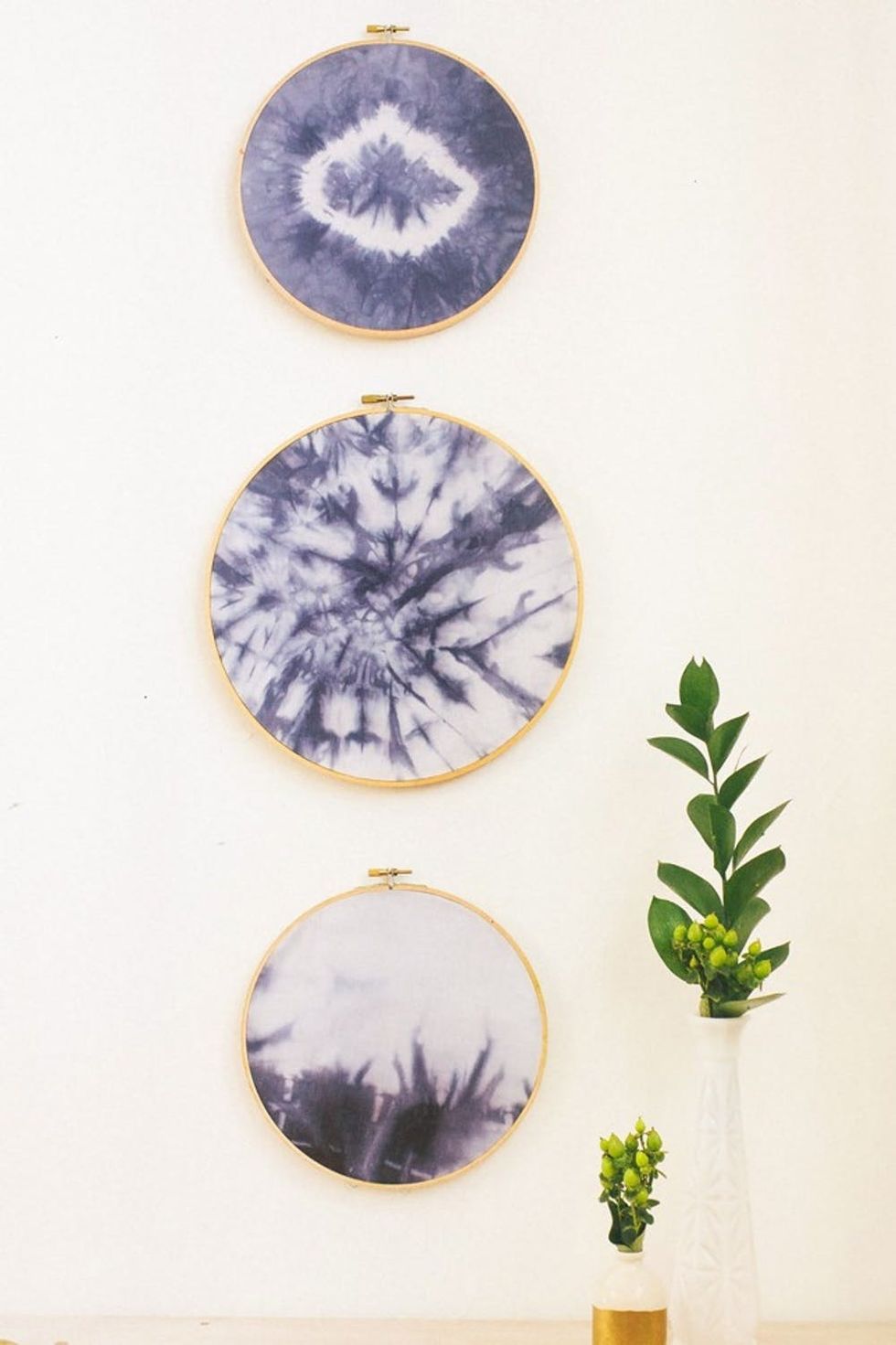 12. DIY Indigo Embroidery Hoop Hanging: These gorgeous indigo hoops deserve a spot on your wall all month long, but they also make perfect full moon party props. If you need even *more* party favors, snatch up some tiny embroidery hoops and make mini take-home versions! (via Thimblepress)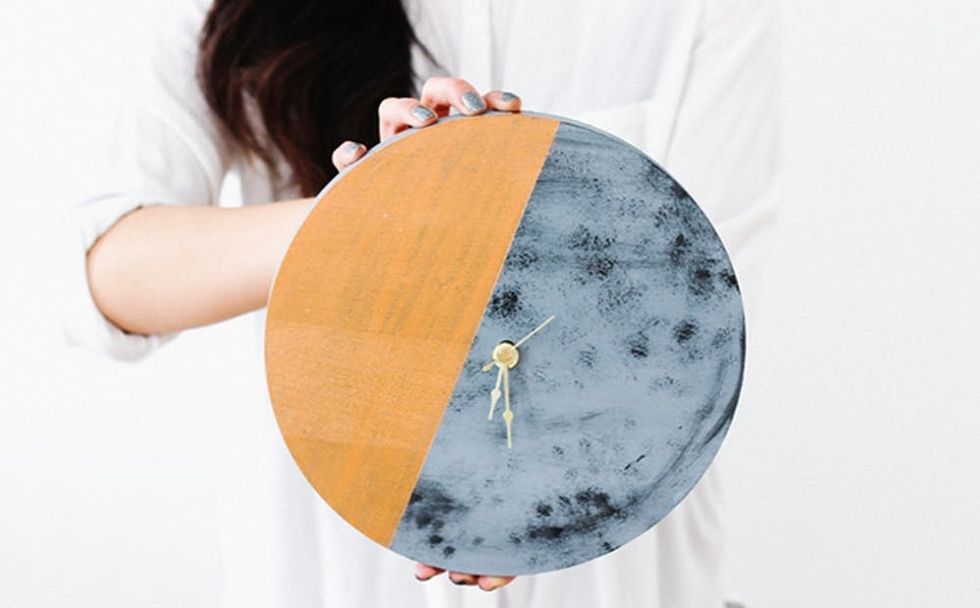 13. Moon Clock DIY: Give your current clock a fun update with this easy project. This functional gadget doubles as on-trend decor and would look great in any bedroom or living room. (via Brit + Co)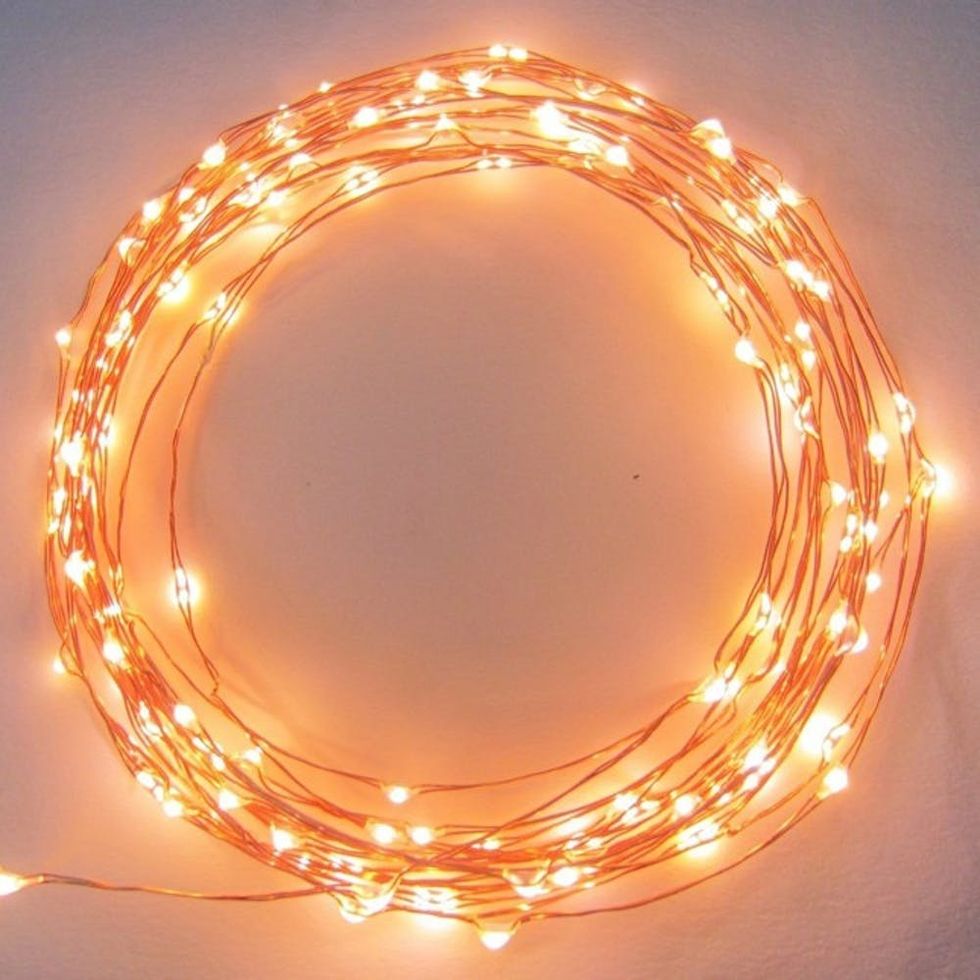 14. LED Starry String Lights ($9): Add a little twinkle to the dinner table or the photo back drop with these LED string lights. They'll add just the right amount of warmth, and they're a cinch to set up.
15. Crystal Grid Love: A crystal grid is a great way to help each guest turn up the posi vibes. And it also doesn't hurt that they're absolutely gorgeous. (via @silvermoongoddess)
Need some more party inspo this season? Follow us on Pinterest for more spring party ideas!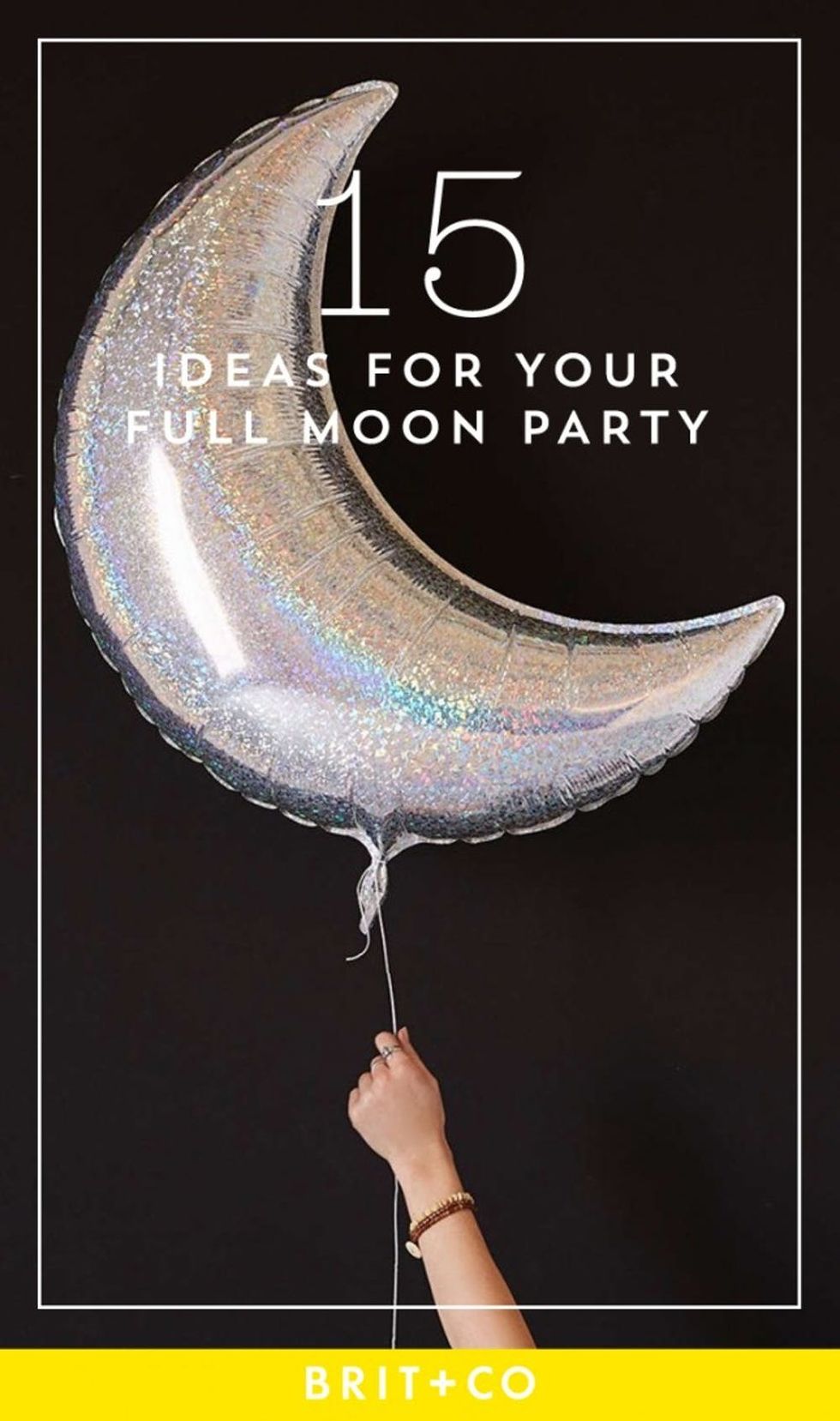 Brit + Co may at times use affiliate links to promote products sold by others, but always offers genuine editorial recommendations.