#TBT: 7 of Lorelai Gilmore's Best Reactions + When to Use Them
Feb 11, 2016
Remember that time the Internet freaked once we found out a Gilmore Girls reunion and Netflix reboot was happening? And then it just kept getting better as more and more cast members signed on, including Liza Weil coming back as love-to-hate-her Paris Geller? The Gilmore surprises just keep coming, and your reactions to all the goodness-slash-madness might be overwhelming. So here's a breakdown of all the key faces and one-liners from Ms. Lorelai Gilmore herself to help you cope with the overload.
---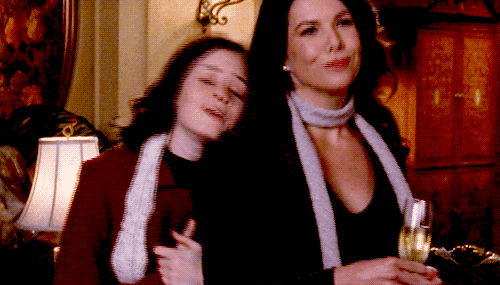 1. The dry smile: Lorelai prefers this for when there is one more piece of pizza than you thought, and it goes to you, but we like it for monumental things, like everyone's favorite concierge, Michel, announcing he'll be back on the show.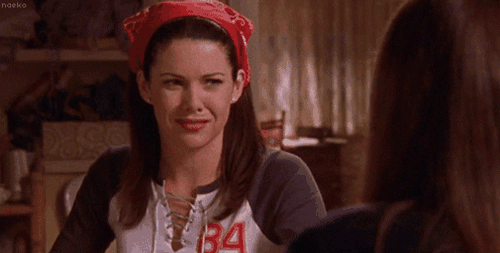 2. The Lorelai short laugh: The original is probably in reference to something Emily did (or, conversely, when Rory says she can't stay up watching TV marathons because she's got homework), but it's also useable in any situation where your resting b-face is too much, but you want to convey your displeasure.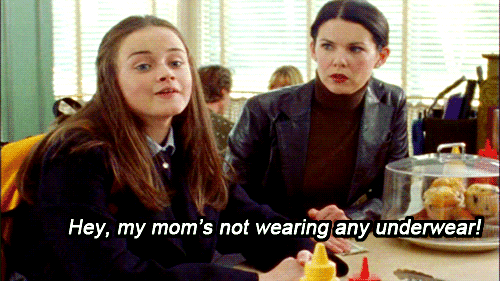 3. The underwear check: I mean, if Lorelai were your mom, would you do it? (The answer is, most likely). She's a cool mom, but one who is so real and working and busy she often forgets necessities. It's ok, LG, we've all been there. Use this on your #BFF only, and lucky you if that happens to be your daughter, too! (But be warned: She might spill the beans afterwards.)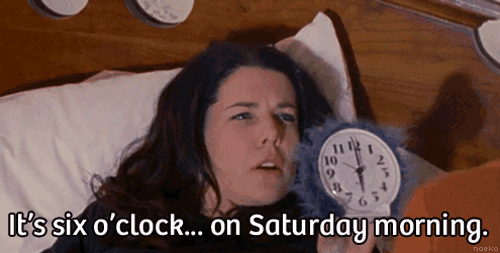 4. The day of rest face: This one really needs no explanation. Give it to your roommates, husband, kids or anyone who entrenches upon your Saturday. Saturday mornings are sacred sleep time. Even our little go-getter Rory knows that.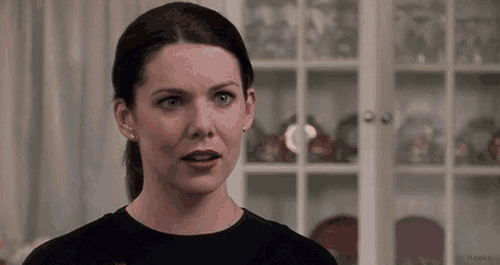 5. The "get over yourself": The fact that Lorelai says this to Rory of all people makes it a LOL moment, but you could reserve this for your nearest and dearest sisters, mother, daughter or all-around mirror- and selfie-loving friend. Although Lorelai herself would probably want someone to say that to her in relation to Luke… or pizza.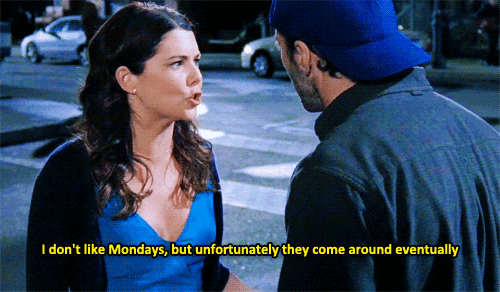 6. The case of the Mondays: We've all been there, but no one explains it with as much clarity as Lorelai. Stash this one in your arsenal for when your co-worker gripes once again that it's Monday. Or when taxes are due. Or when you have to get your oil changed. Or basically any situation that is inevitable but you want a little zinger for.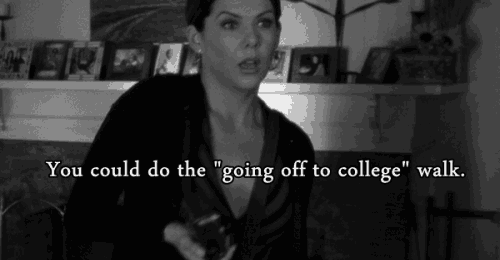 7. The "going off to college" walk: The best part about this move is its versatility. Best for teaching your bestie how to celebrate higher education, it can be applied to just about any crowning achievement. Nothing says 'tude like a super-exaggerated shoulder shimmy, right?
Lauren Finney
Drawing on years of experience in both fast and luxury fashion, Lauren brings her editorial eye to any project she's working on, from fashion writing, photo shoots, market work, social media, styling, blogging, public relations, and events. She currently resides in Nashville, Tennessee.
Pop Culture
Still haven't taken up that new creative skills you swore you'd learn this year? Or ready to take your design skills to the next level? Let's say so long to the weirdest year ever by checking those big learn-something-new goals off our perpetual to-do lists.
We've teamed up with Clorox to give you the gift of unlimited creativity now through the end of the year. Once you sign up, you can take as many of our 120+ classes as you want for FREE for one whole month!
Here's how it works:

Head to brit.co/learn and sign up for the "All Access Pass."
Use the code "CLOROXCARES" at checkout to redeem your free month of classes.
You will be automagically signed up for Clorox's email list once you redeem your free all access pass. (It's the #1 Choice for Disinfection!)
Your pass lasts one month from when you checkout. This means you have unlimited access to all the classes during that month.
This offer is valid now through December 27, 2020.
Browse our catalog to find the right class for you, tell a friend and take the class together over Zoom, or organize a 'cocktails + crafts' night with a friend in your bubble so you can learn something new together.
What are you waiting for? Time to start learning all the things!

Thanks to Clorox for making this happen! When it counts, trust Clorox.
Lifestyle