11 Times the Girlboss Rally Inspired and Motivated Us
May 08, 2018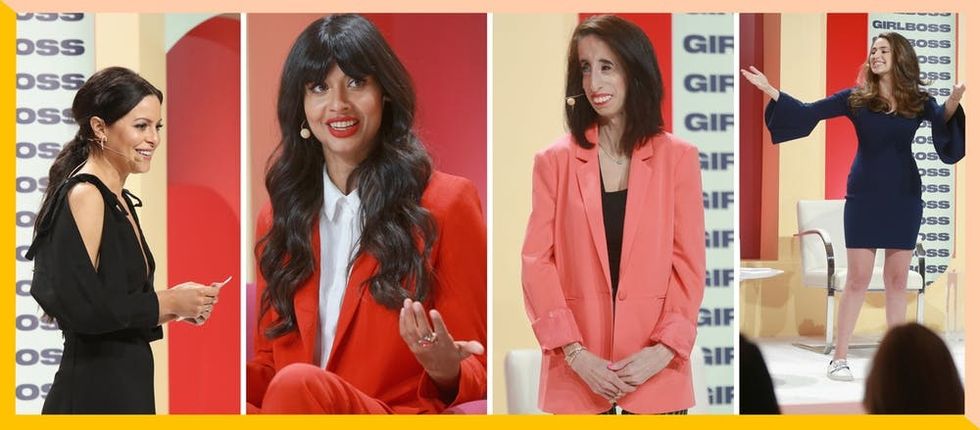 Attending a
Girlboss Rally
is like taking a one-day crash course in business while having a really good time. It's about as far from a traditional, stuffy conference as you can get. Women from all over the world attend to learn entrepreneurial skills,
network
, launch careers, and empower one another. There are celebrity panels and poems, professional headshots, and even a small-business bazaar featuring local artisans. It's work *and* it's play, and we left feeling happier, more motivated, and infinitely inspired. Ahead you'll find our favorite moments from this fabulous event.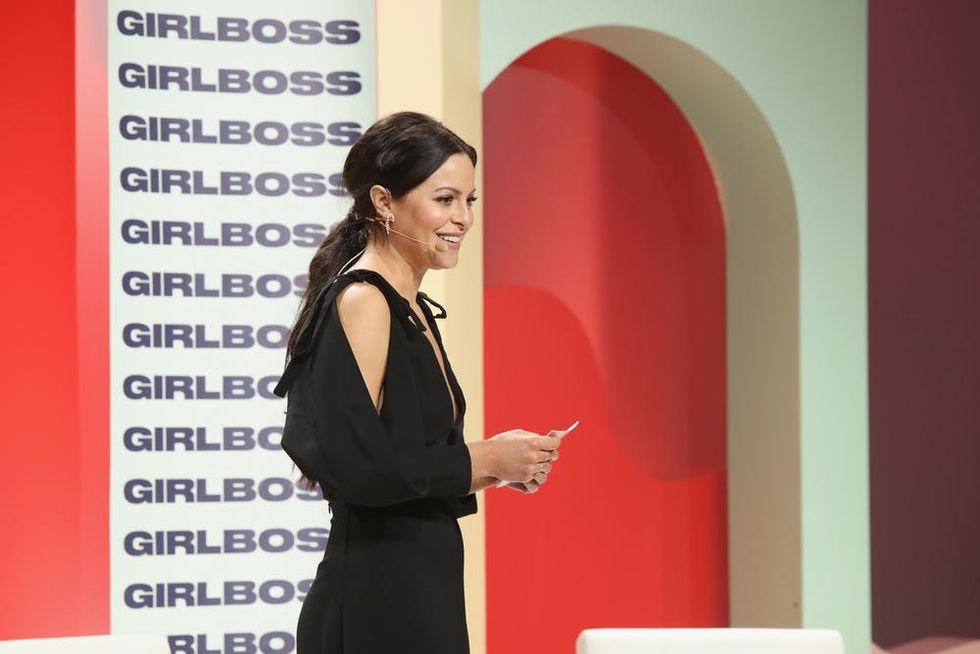 Sophia Amoruso
:
This founder, CEO, and OG girlboss is anything but self-aggrandizing. She opened the event by admitting her fear of public speaking and went on to talk about what it means to be underestimated. "One of the most important lessons I've learned is that — and I think I wrote it in the book four years ago and I'll probably be saying it until I die — is that we have to compete with ourselves. If we compete with other people, we just end up in the middle."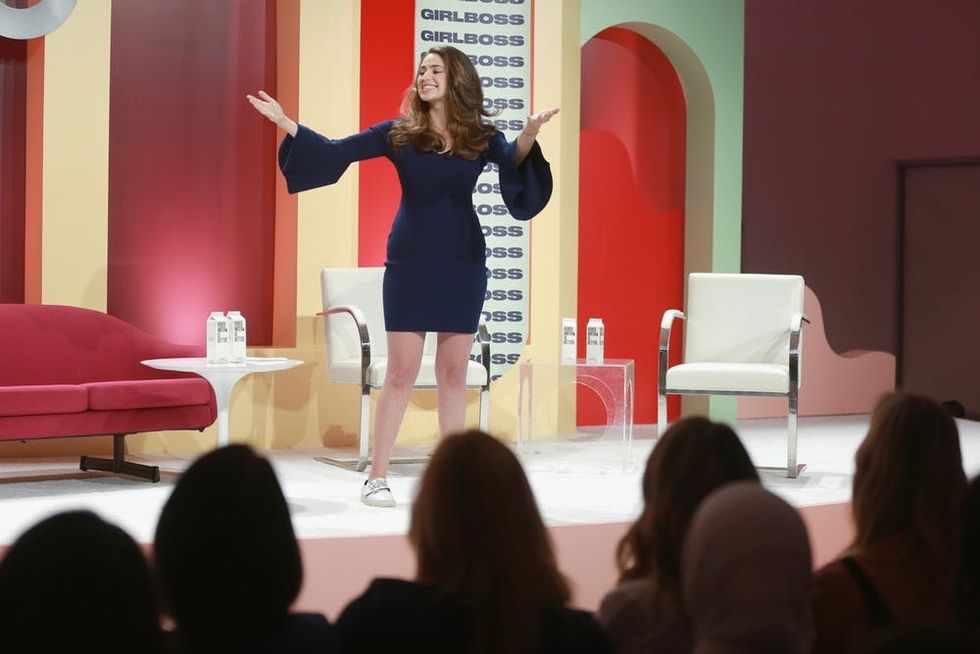 Aija Mayrock:
This best-selling author and poet gave a live performance of "
The Truth About Being a Girl
," which was all about being a young woman growing up in a world filled with objectification and skewed ideas of beauty.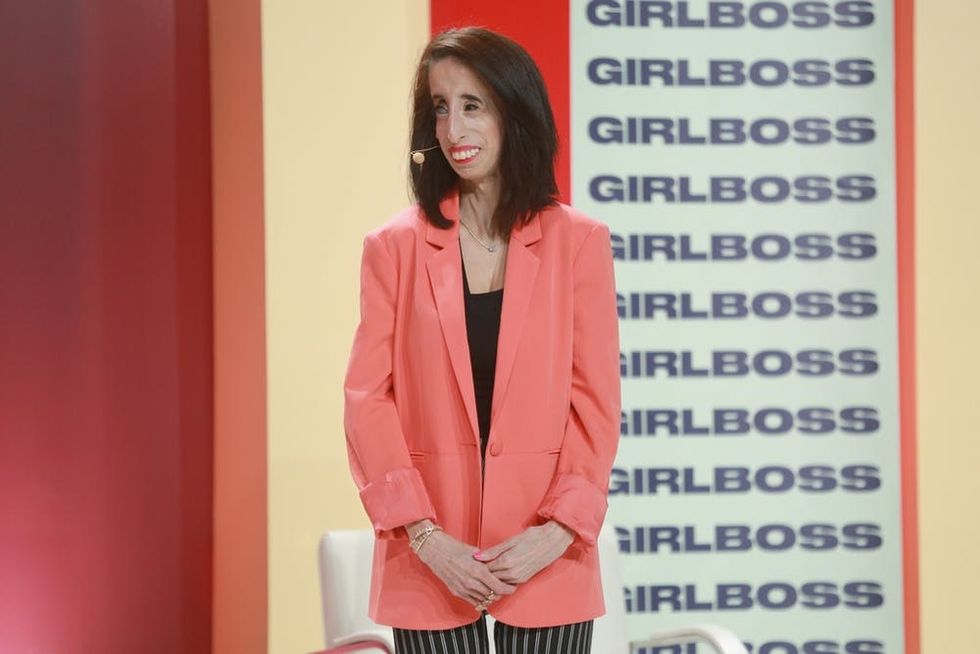 Lizzie Velasquez:
Once called the "world's ugliest woman," Velasquez turned her rare congenital disease (Marfanoid–progeroid–lipodystrophy syndrome, which prevents her from gaining weight) into her own strength by becoming an anti-bullying advocate and inspiring others who may not fit into the stereotypical definition of "beauty." Velasquez's personal anecdotes, insightful reflections, and loving advice made her our favorite speaker by a landslide.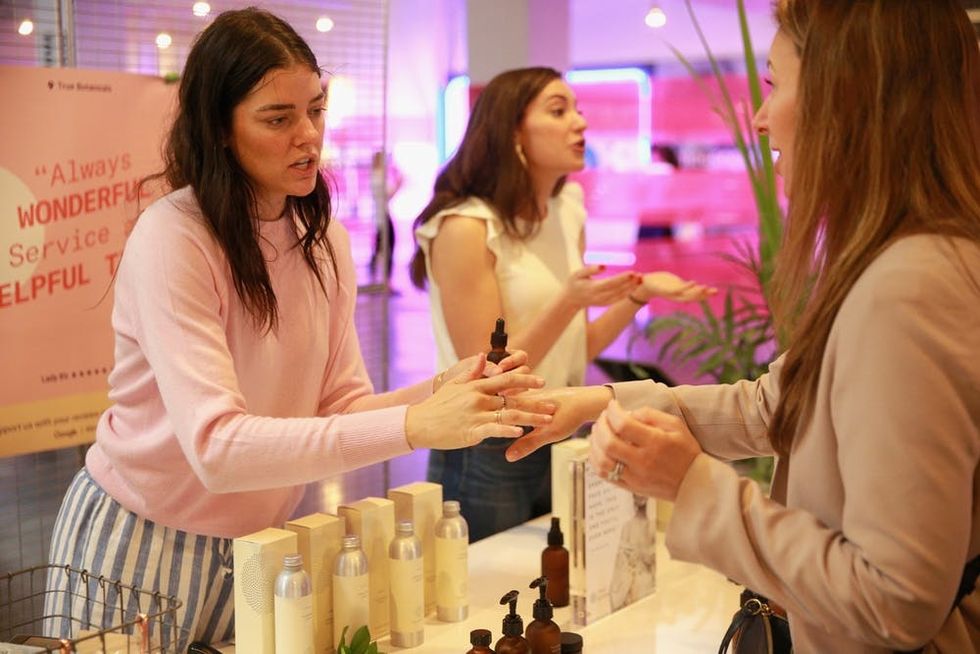 Small Business Bazaar:
Talented makers and businesswomen came from far and wide to showcase their high-quality handmade goods. Our fave vendors included jeweler
Maya Brenner
and dressmaker
Doên
.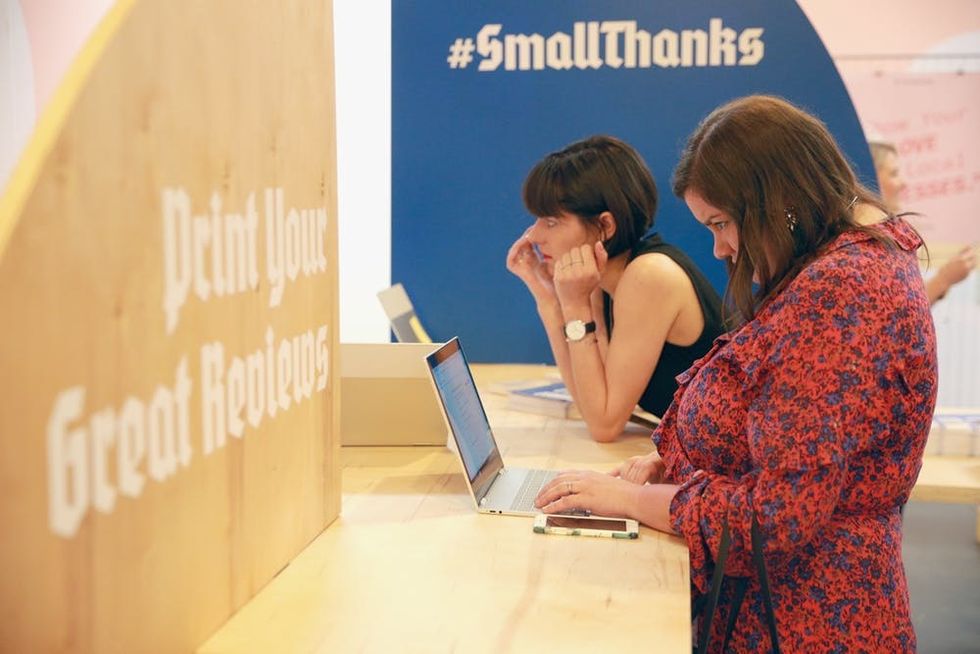 Google #SmallThanks:
The tech giant came to the aid of entrepreneurs with on-the-spot business verification.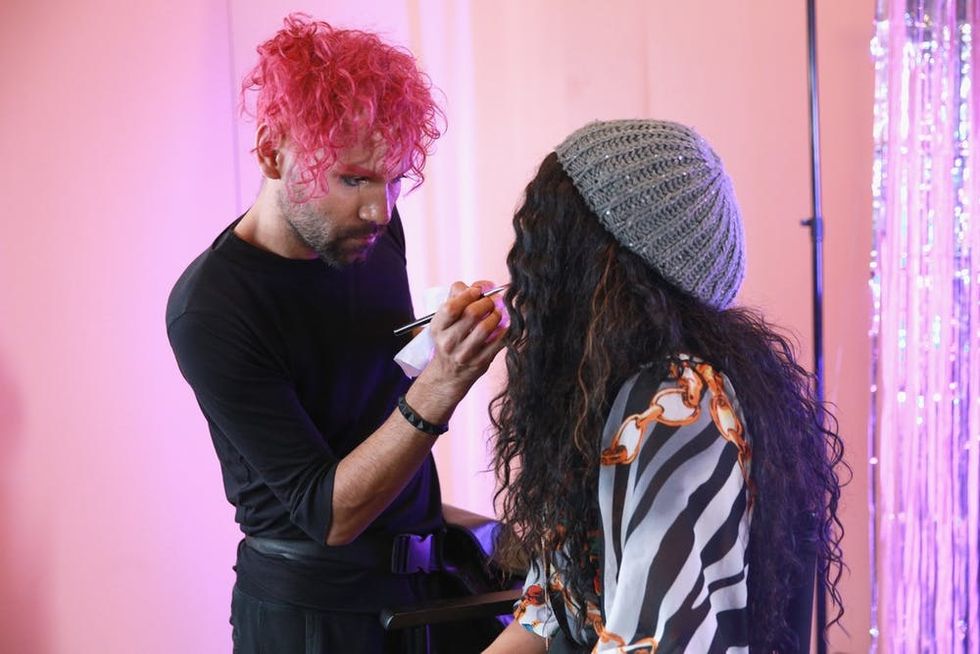 Zhushed + Posed:
Two stations offered complimentary makeup touch-ups and professional headshots to help women nail their career look.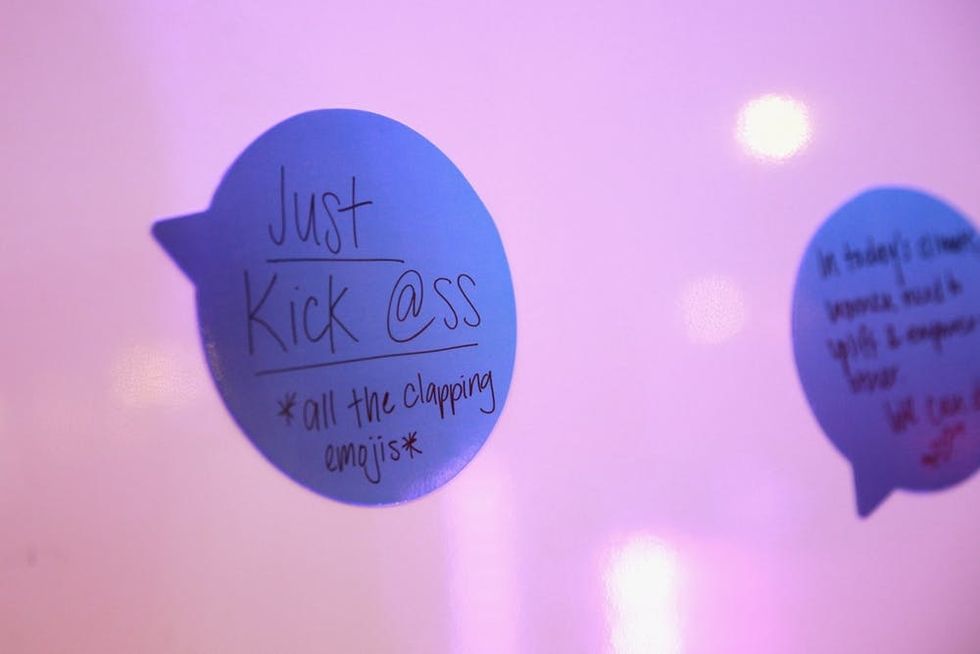 Messenger IRL:
Facebook's messaging platform offered a real-life place to write and share inspiring messages.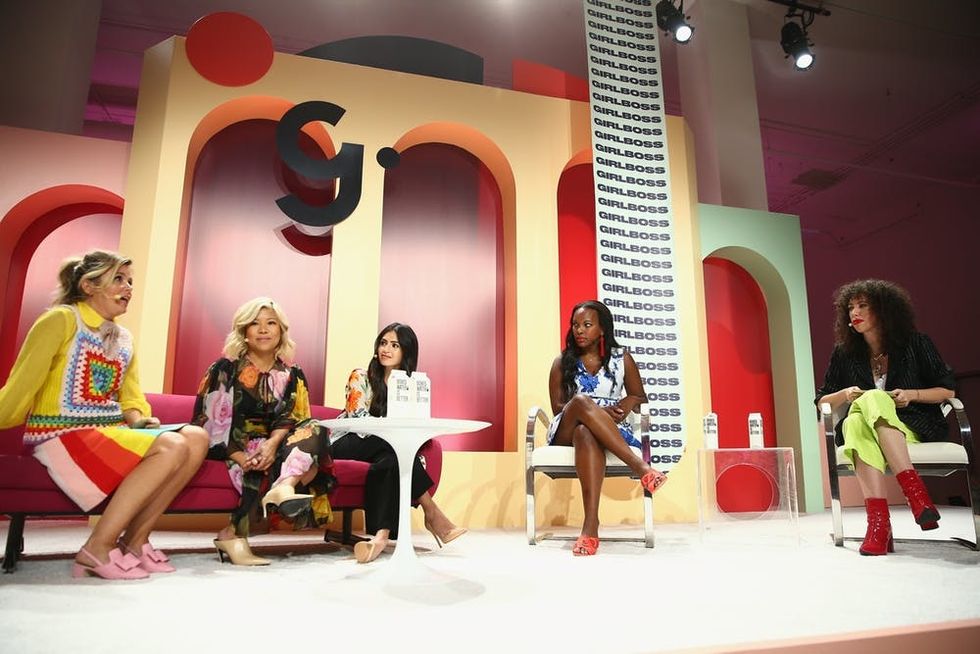 Jen Gotch:
We caught up with the
Ban.do
founder after her panel to find out how she stays grounded in her busy life. "I like to have some quiet moments at the beginning of each day before I get on my phone and start scrolling. The other thing is literally grounding yourself — just bare feet on the ground." We'll definitely be trying both of these tips!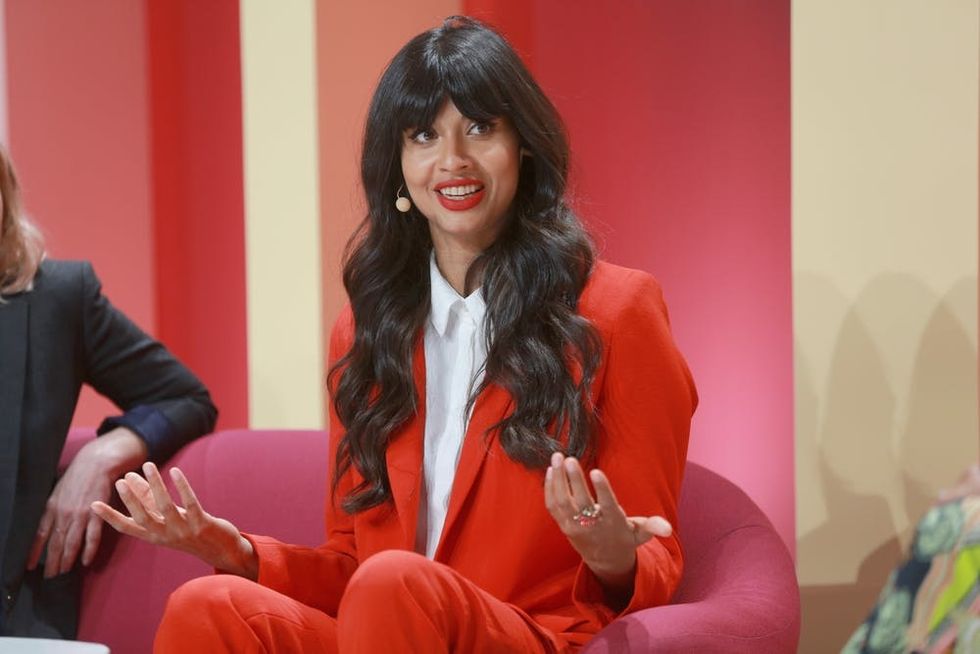 Jameela Jamil:
After her panel on negotiating your worth and taking more control in Hollywood,
The
Good Place
star talked with us about the importance of making time for creativity. "Just taking a few hours or a bit of time on a weekend to be able to reconnect with your creativity and that part of your brain is so key."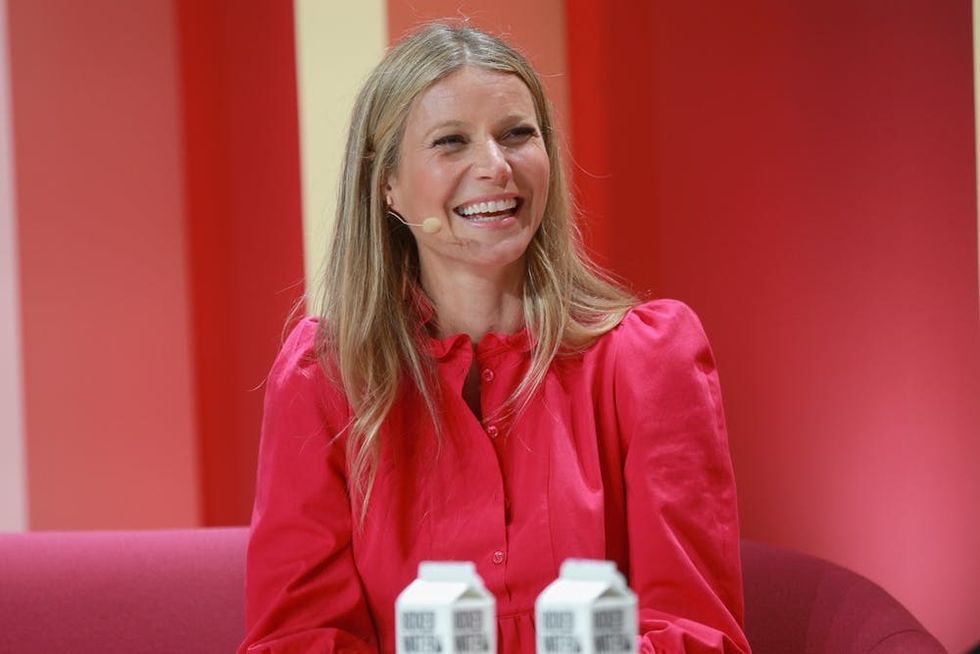 Gwyneth Paltrow
:
The actress and business mogul closed the show with a discussion with Amoruso about the meaning of success.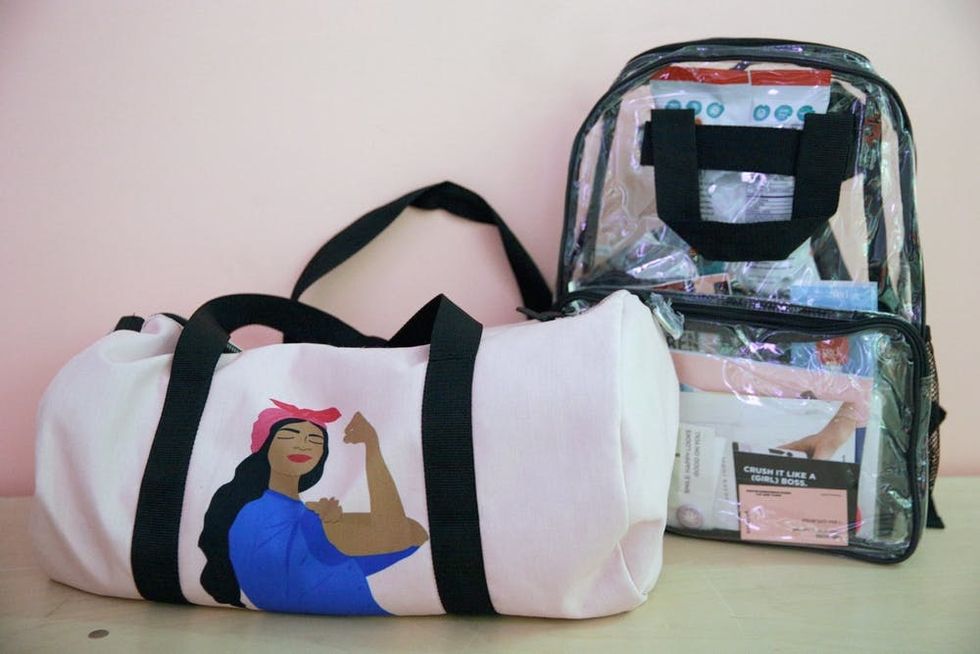 Gift Bags Galore:
Packed full of goodies and presented in a Rosie the Riveter-inspired duffel, the Girlboss gift bags were the perfect accessory to the day. If you love what you saw here, be sure to consider registering for the
New York City Girlboss Rally
in November!
Follow us on Instagram for more special event coverage!
Follow us on Instagram for more special event coverage!
(Photos via Rich Fury/Getty Images for Girlboss)
Lindsey Graham-Jones
Lindsey is a lover of all things animal print, a surfer of knee-high waves, and a seeker of sunshine.
Creativity