How to Rock a Recycled Skateboard
Aug 24, 2012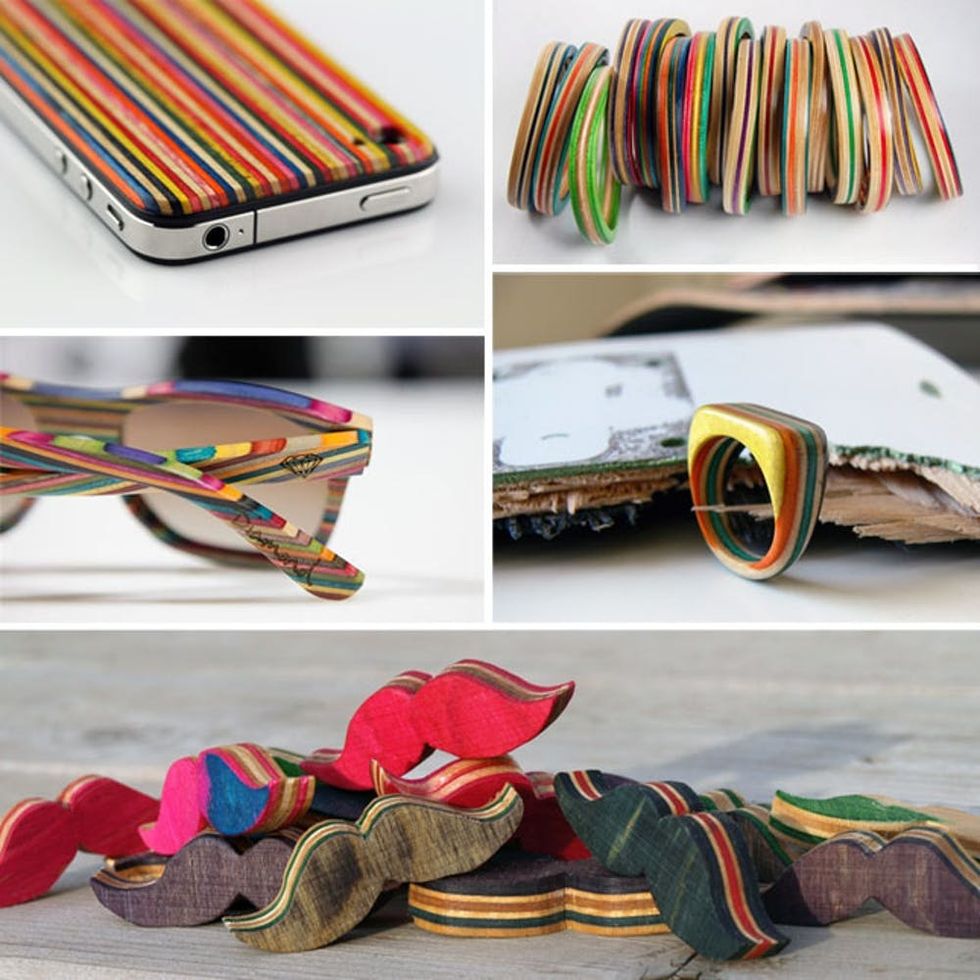 Skateboards are so… awesome! Whether you've been crushing on Travis Birkenstock since Clueless came out or simply consider yourself skate-curious, these colorful wooden vessels are for more than just rolling around. Here are 5 gorgeous products made from old skate decks and excess materials from skateboard factories. And yes, you can wear an iPhone back.
---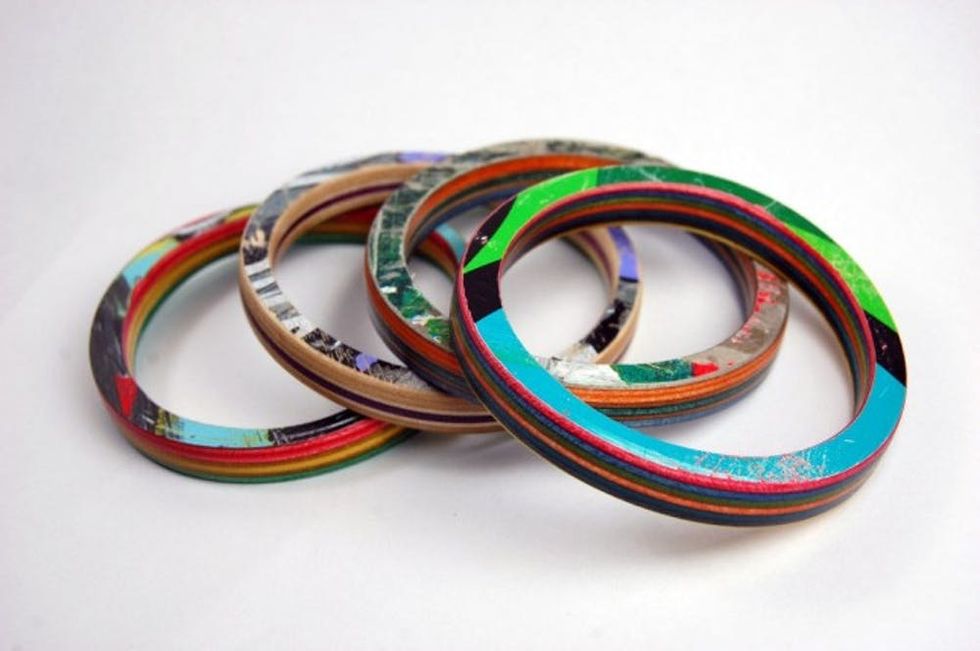 1. Recycled Skateboard Bangle ($24): Created by Lindsay Jo Holmes at Maple XO, these bangles are made from 7-ply maple wood, and range from bright and colorful to sweet and subtle.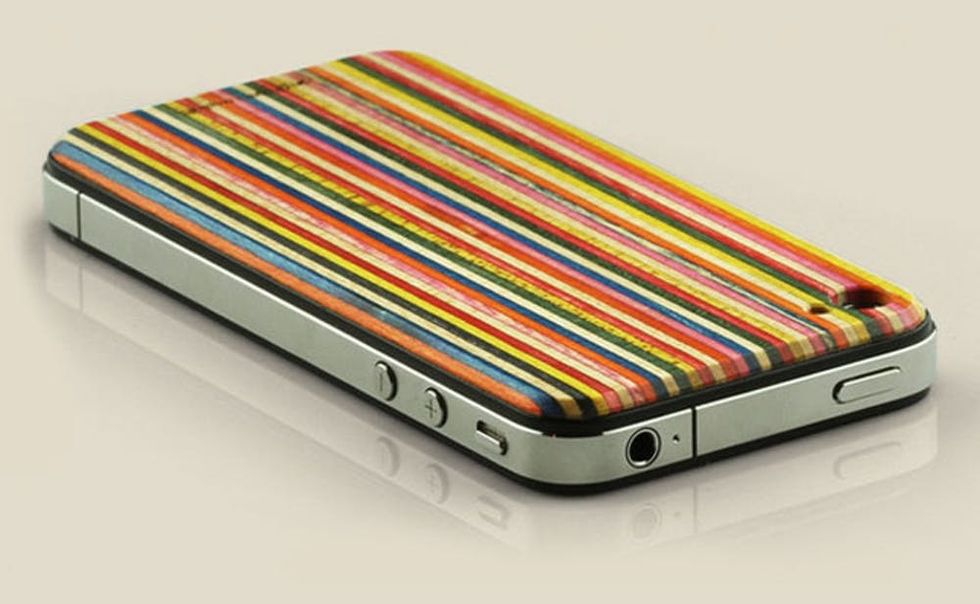 2. iPhone SkateBack ($49): It only makes sense that Maple XO would team up with a tech accessory company to create super colorful iPhone backs! These are made from 100 percent skate waste (from a skate deck factory) and each one is completely unique. Naturally, we favor the VIBRANT variety as it matches the Brit + Co. brand just perfectly.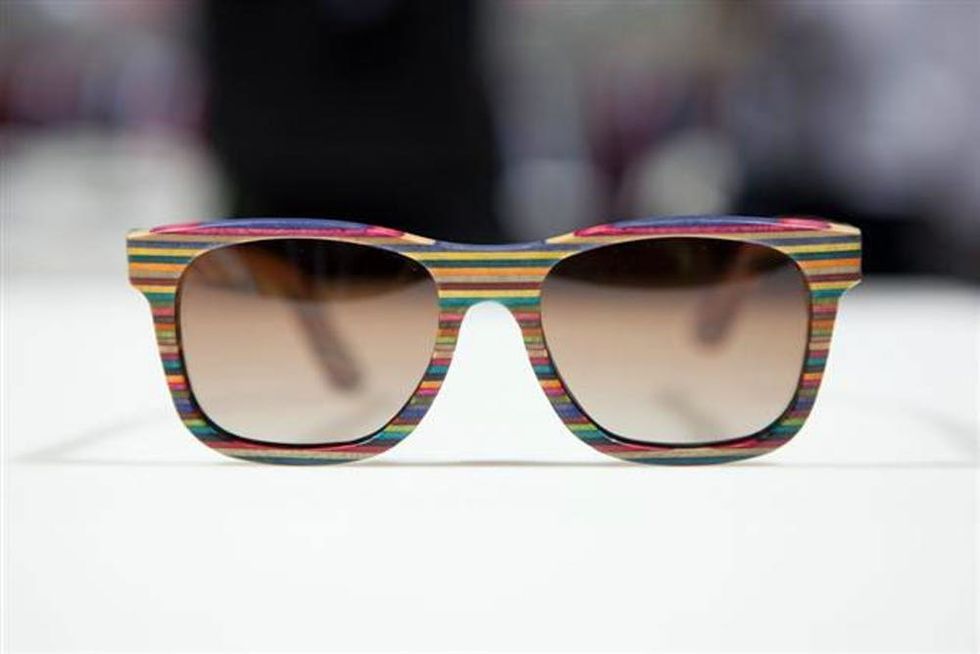 3. Skateboard Sunnies (not yet available): Skate brand Diamond Supply Co. recently unveiled a gorgeous pair of wayfarer-style sunglasses made from recycled skateboards. Each frame features a multicolored layered wood construction and no two pairs are alike. Can't wait to check these out!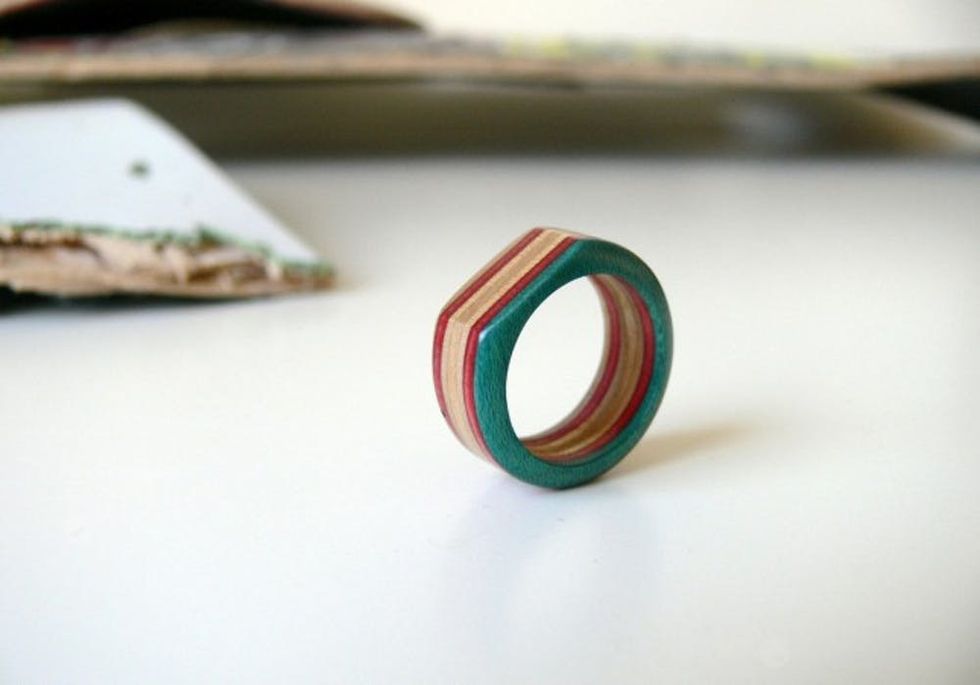 4. Wood Ring ($22): Made from 100 percent reclaimed skateboard and finished in a high gloss, these colorful rings are a great juxtaposition of rich hues and natural wood tones.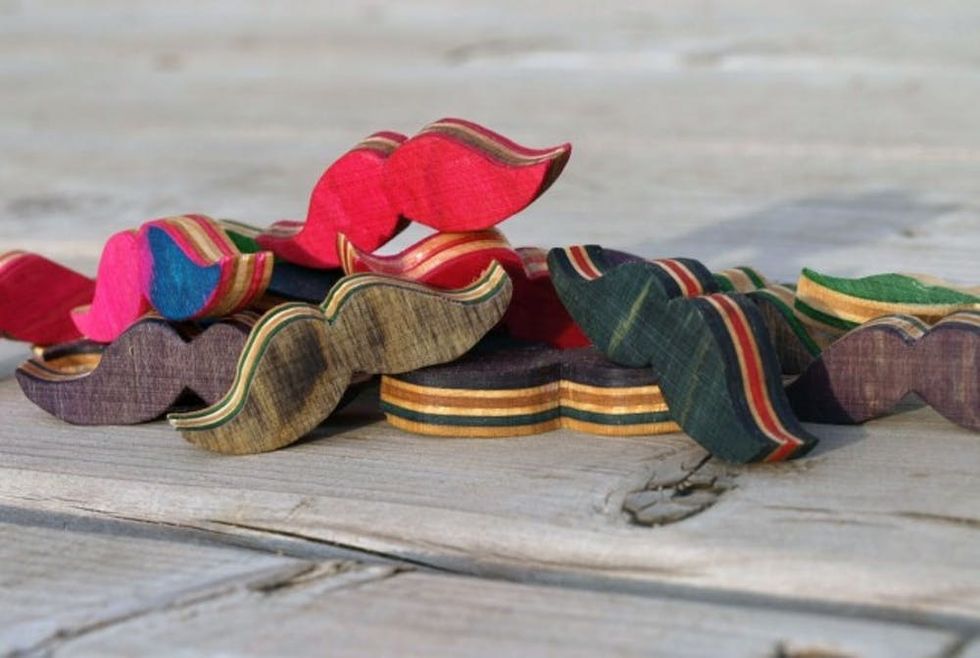 5. Skate 'Stache Pin ($12): Maybe not the most practical use of a recycled skateboard, these Movember Skate Pins have Brooklyn hipster written all over them.
Can you think of any other cool ways to repurpose old skate decks and skateboard materials? Let us know your ideas in the comments below or come say hi on Twitter.
Anjelika Temple
As Chief Creative Officer and Founding Partner at Brit + Co, Anjelika Temple brings her voracious consumption of all things creative and colorful to DIY projects, geeky gadgetry finds and more. When she's not DIY-ing her heart out, you'll find her throwing dinner parties with friends or adventuring with her husband David, their daughter Anokhi, and their silly dog Turkey.