Disney's Favorite Princesses Get a Gorgeous Indian Bridal Makeover
Jan 21, 2015
Disney is no stranger to the wedding circuit. Whether it pops up as the entire theme, just on the cake or in the spirit of the wedding dress, those magical stories filled with tales of happily ever afters are an easy and appropriate fit into the romantic ceremony. Now take those visions swimming in your brain of princess inspired dresses and forget 'em. Vancouver-based wedding photographer, Amrit Grewal recently gave all our favorite princesses an Indian bridal makeover with a "Once Upon a Bride" photo series and trust us, you're going to want to see these. They are just as epic as you hoped.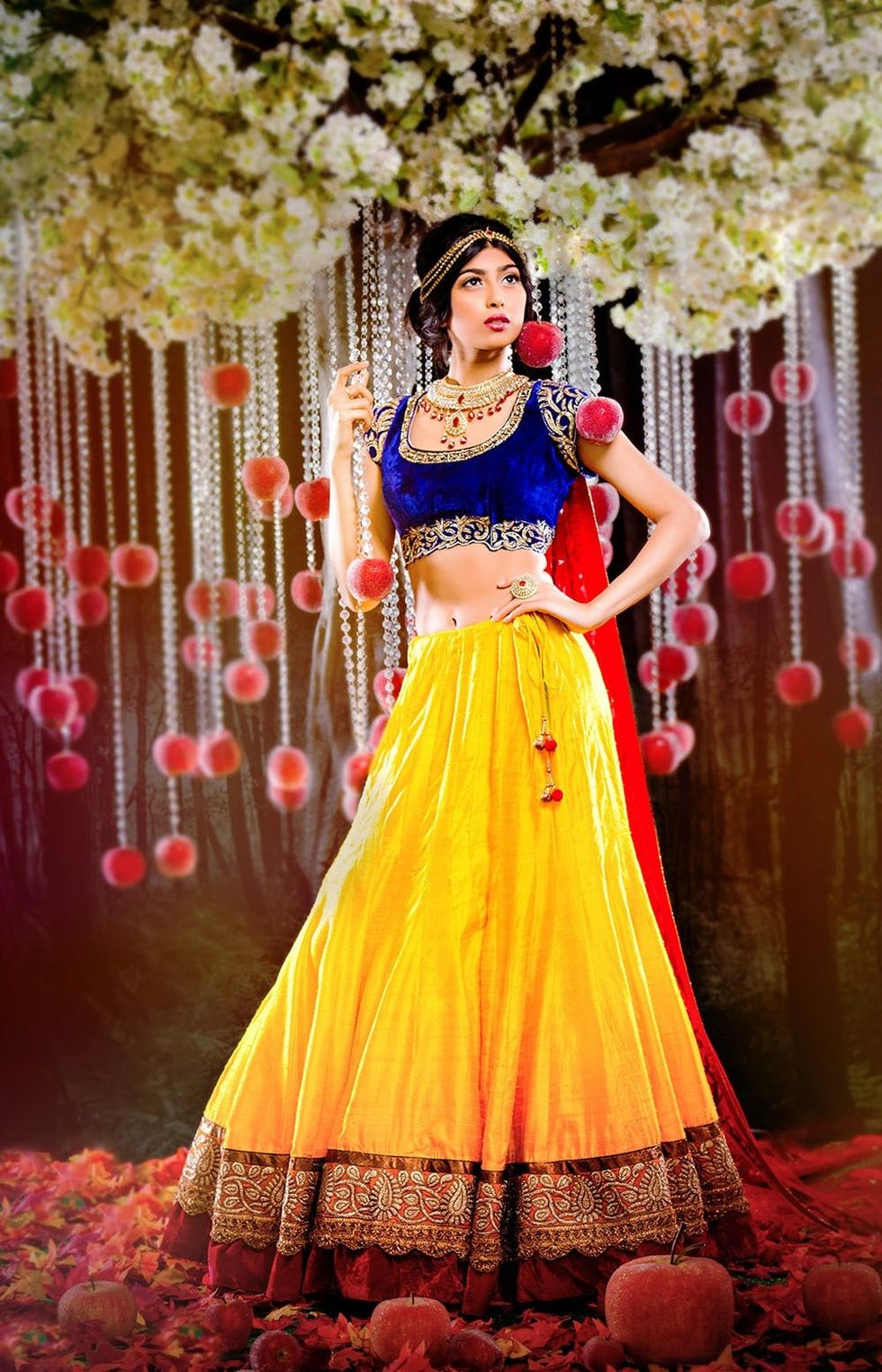 ---
In these stunning photographs those classic Disney dresses are swapped for colorful, classic Indian bridal attire. The high budget photos, which are also featured in South Asian Bride's current issue, spared no authenticity on this shoot. Some of the dresses in the shoot cost up to $10,000 with the jewelry prices not trailing too far behind.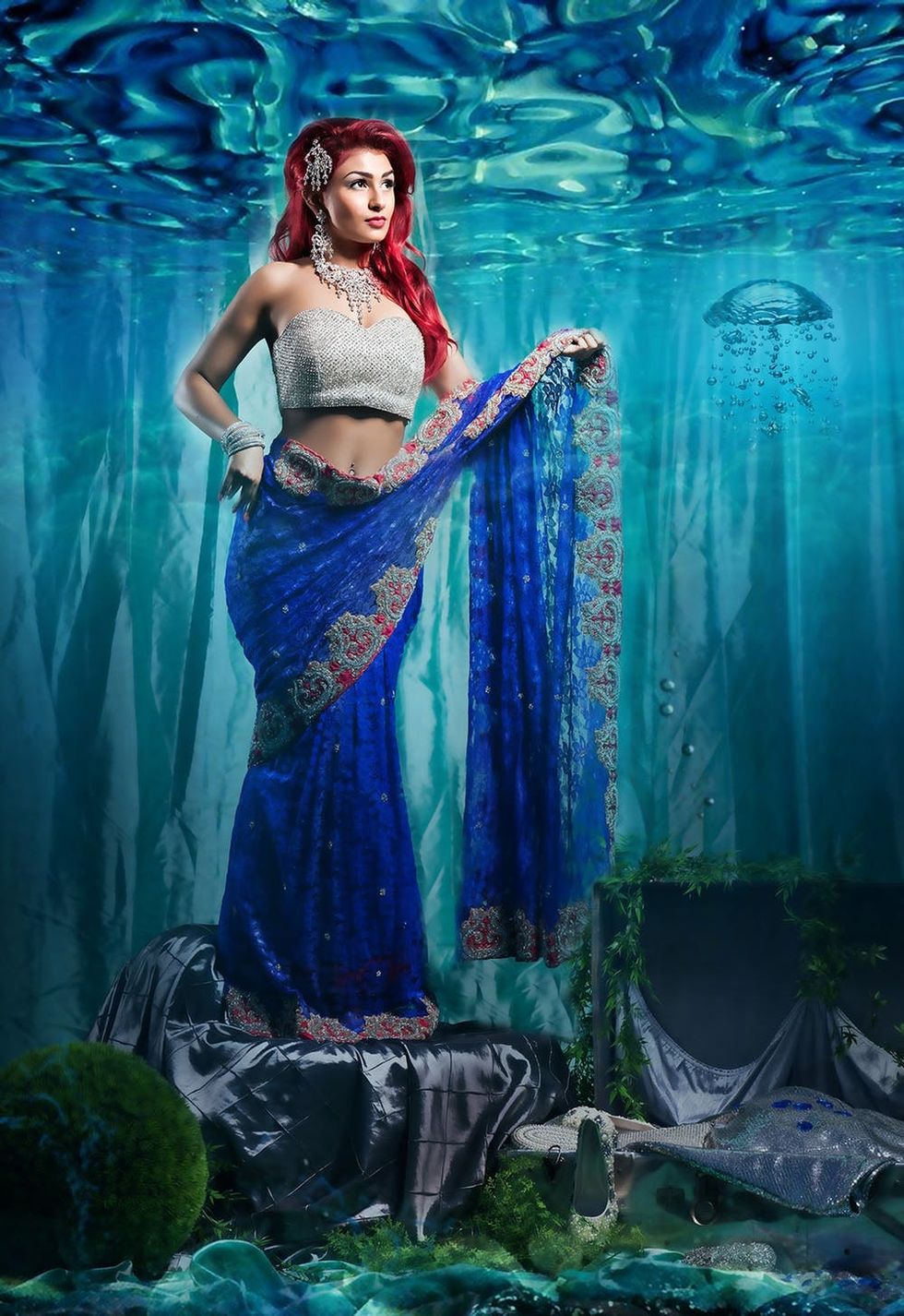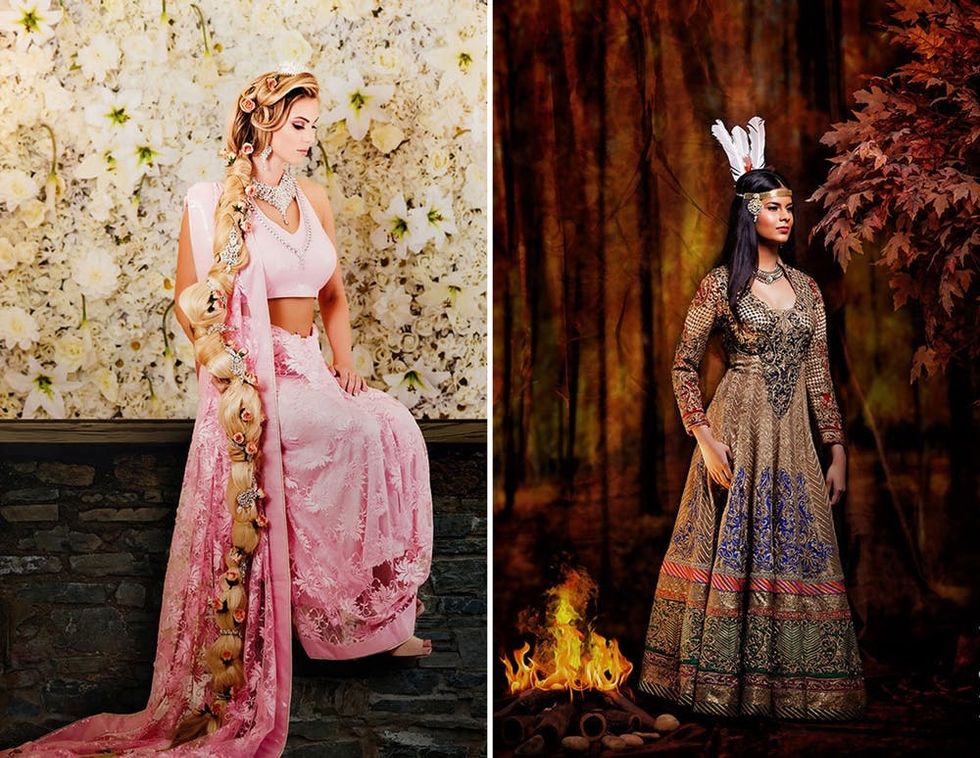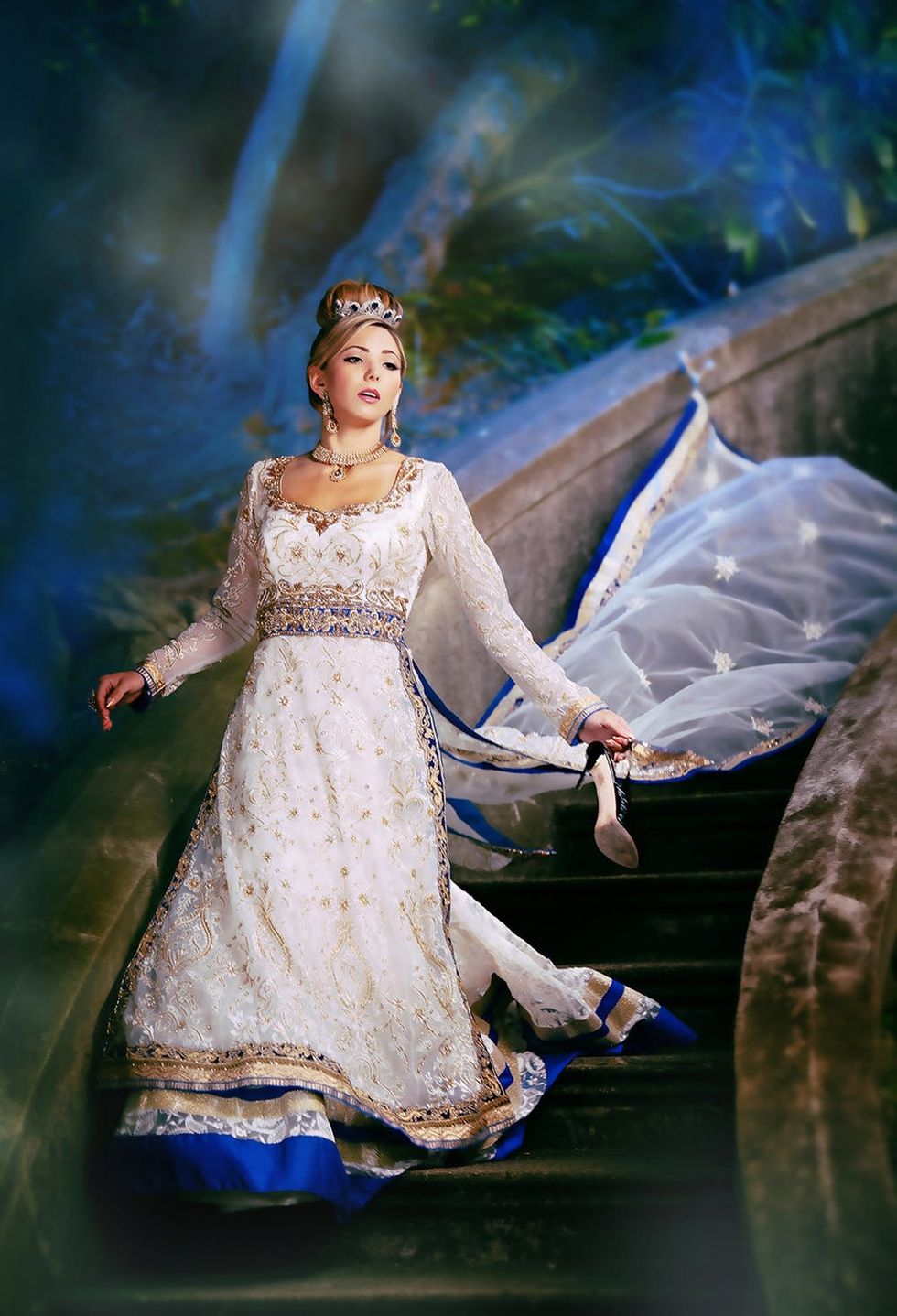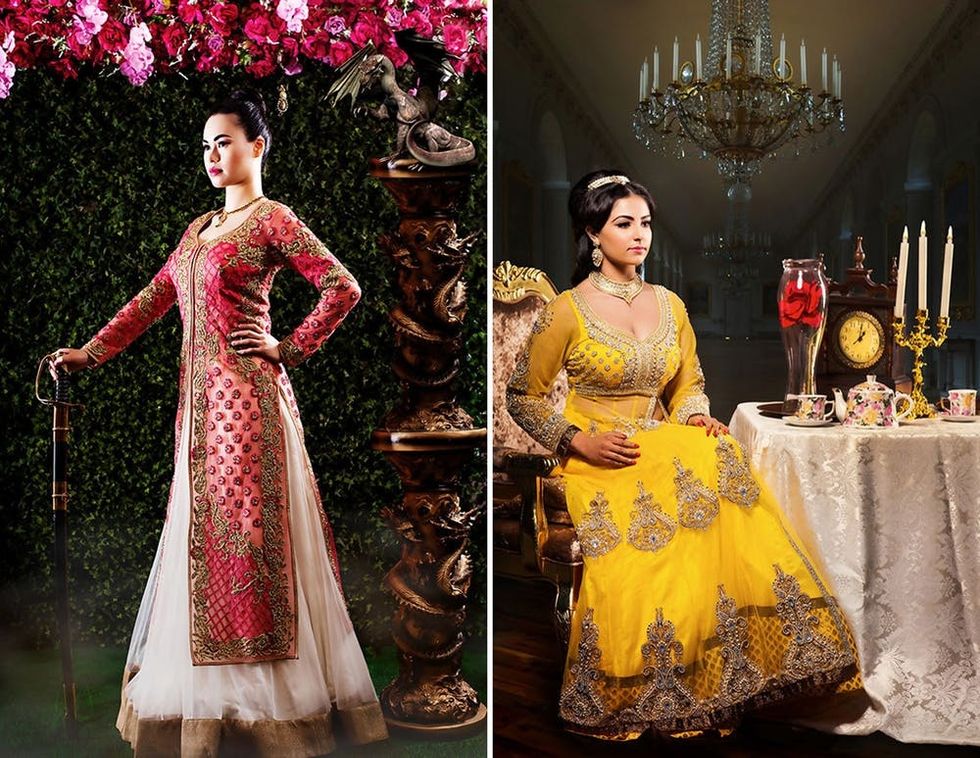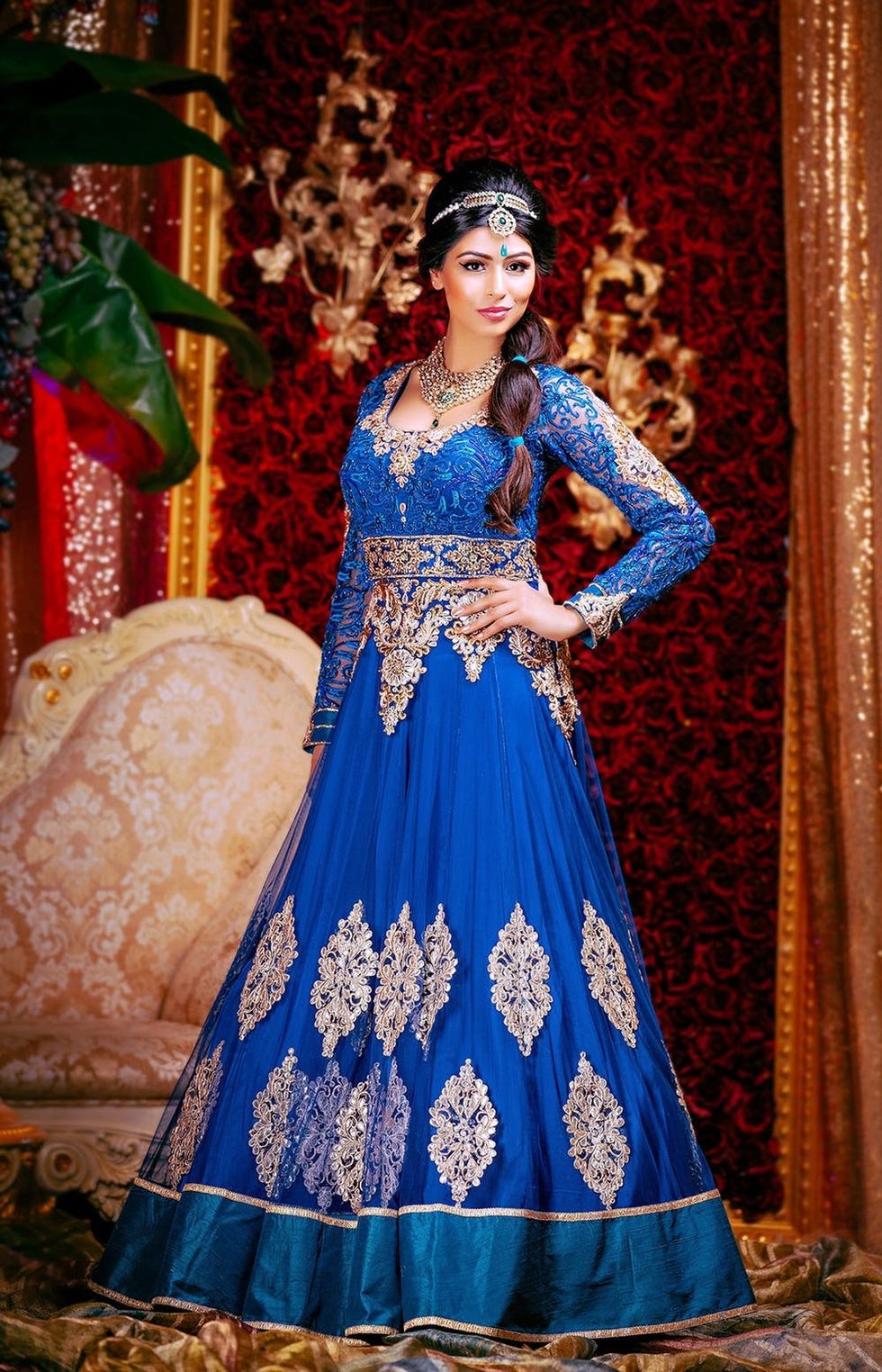 While we're totally drooling over this shoot simply due to the sheer beauty of it, it also has us applauding the way the creatives behind it reimagined and brought diversity to the Disney princess. This just may be our favorite bridal trend of 2015 yet!
What's your favorite shot from this photo series? Share with us in the comments below.
Wardrobe: WellGroommed.ca
Decor: UniversalDecorEvents.com
Director: JasmineNIjjar.com
Jewelry: High Heel Obsession
Photography: AmritPhotography.com
Makeup: Makeup Vibez by Ranjit Heer
Hair: Powder Room Studio | Glam By Sav | Iris Ciao
Locations: Dhaliwal Banquet Hall, Surrey | Hycroft Manor, Vancouver
Models: Michelle Senghera, Jasmeen Johal, Carly Pinchin, Rachel Deagon, Alisha Sidhu, Shirin Sharifikhah, Iris Ciao, Chanel Brar and Astra Pereira
Publication: SouthAsianBrideMagazine.com