Kim Cattrall Has Some Awesome Ideas for Who Should Play Samantha in 'Sex and the City 3'
Jan 19, 2018
Kim Cattrall has made it clear that she doesn't want to do a third Sex and the City movie. At this point, it's unlikely to happen, but that hasn't stopped the franchise's stars from moving ahead with some alternate casting plans! Sarah Jessica Parker has been offering Cattrall's Samantha Jones role to everyone from Stephen Colbert to Ellen DeGeneres, and now Cattrall has some suggestions of her own.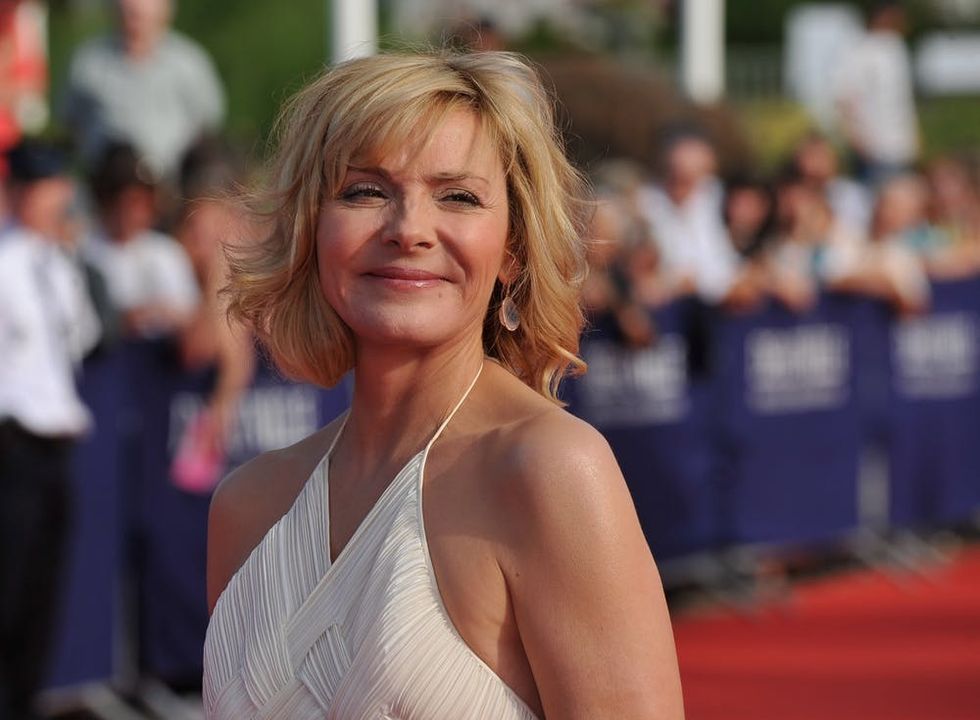 ---
Cattrall first took to Twitter to voice her approval of DeGeneres in the role, saying, "she'd be fabulous!" and sealing the sentiment with two enthusiastic thumps-up emojis. She then went on to admit that, as much as she loves DeGeneres, there's another talk-show host who takes first place in her heart.
"I am partial to @TheEllenShow but @Oprah was always my 1st [love]" she tweeted. "But then there are the goddesses @TiffanyHaddish or @SofiaVergara. So many fabulous actresses to choose from that will make Samantha their own!"
I am partial to @TheEllenShow but @Oprah was always my 1st ❤️. But then there are the goddess's @TiffanyHaddish or @SofiaVergara So many fabulous actresses to choose from that will make Samantha their own! https://t.co/ZYRRBWh6QD

— Kim Cattrall (@KimCattrall) January 19, 2018
The stalled third SATC film has been at the center of controversy in recent weeks. Cattrall has often been the target of blame, with some reports saying she had "outrageous demands" to be met before agreeing to sign on. The actress has denied the reports, saying, "The only 'DEMAND' I ever made was that I didn't want to do a third film….and that was back in 2016."
After Parker told Extra that she was disappointed the film wasn't being made, Cattrall said her former costar could have been "nicer" about the news, and admitted that she'd never been friends with her iconic cast mates.
But not everyone has given up on another SATC installment: Kristin Davis, who played Charlotte in the series and films, remains optimistic. "I always have hope!" she said at an event in November. We're with her on that!
Do you hope Sex and the City 3 happens? Let us know @BritandCo!
(Photo via Francois Durand/Getty)
Nicole Villeneuve
Nicole is an entertainment and lifestyle writer covering pop culture, news, and cool women doing cool things. She likes yard sales, MTV's Teen Mom, and putting too many memes in the group chat. She lives in Toronto.
Celebrity News
If you lack a certain way with words, then perhaps you can rely on showing how you feel this holiday season with an artful greeting card you can make at home! Brit dropped by our crafting studio where we teamed with Camp by Walmart to create a choose-your-own-adventure holiday card tutorial. In the interactive video, it's up to you to decide what type of card you want to make — sentimental, or stylish? Three-dimensional, or keep it simple? After you've selected your design vibe, Brit helps you assemble it all together so your last-min card is ready to send. Get ready to pick up a few new DIY tricks when you watch the video now!
Holidays