Meet Nima, the Adorable Little Device That'll Test Your Food for Gluten
Jan 06, 2017
Here at CES 2017, there's a lot of tech that's trying to be the next big thing (like Samsung's new QLED TV. WHAT?!). We're at the end of day one, but we're calling it: The Nima Sensor is hands down one of the coolest things we've seen this year. This little gadget isn't just adorable — it's potentially life saving too.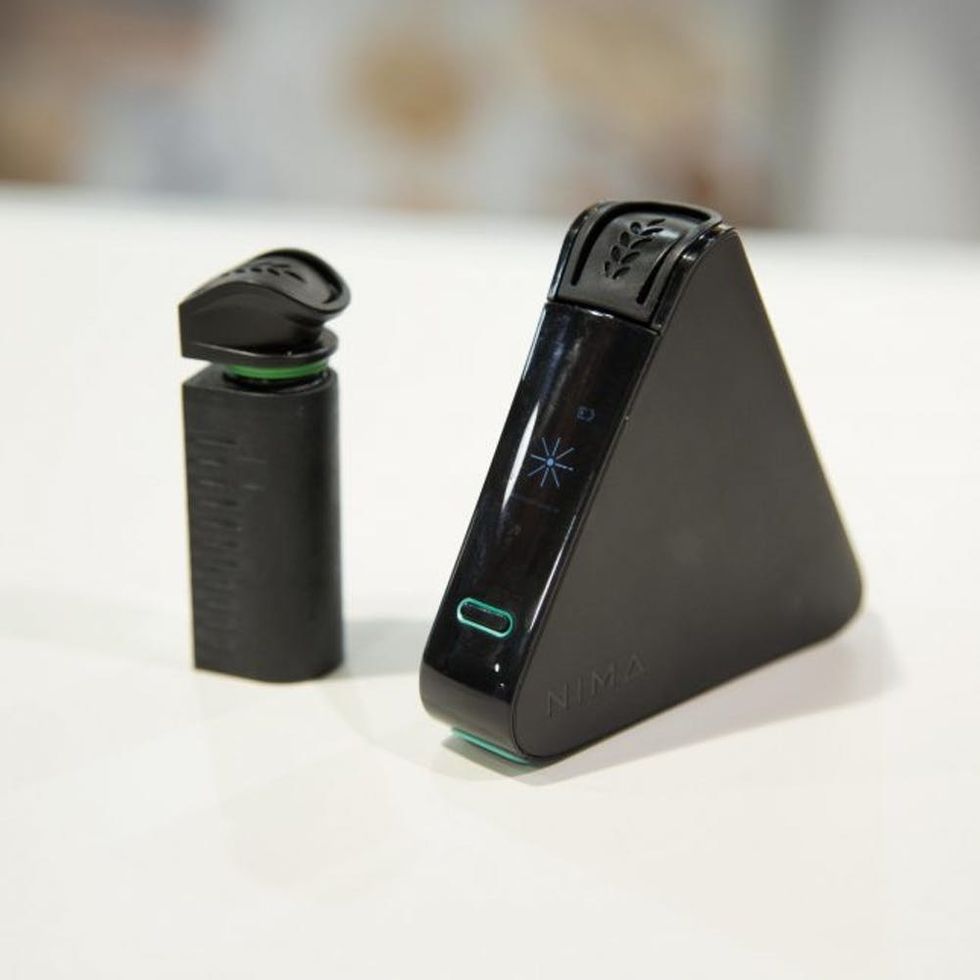 ---
This portable little device will actually test your food for even trace amounts of gluten — 20 parts per million or the US FDA standard for gluten-free, to be exact. For anyone with a gluten-intolerance or Celiac's, this device might just be a life-saver. And the makers aren't just stopping at gluten. They're rolling out peanut testing later in 2017 and are also developing a test for dairy and tree nuts as well. Folks everywhere with allergies, rejoice!
All you have to do is feed a pea-sized amount of your food into Nima's one-time use test capsule. Then, insert the capsule into the device, turn it on and, using their custom technology, the Nima will test your food for gluten. These little capsules are definitely where the magic happens: They're essentially mini chemistry labs that contain a testing strip and a small amount of Nima's custom antigen-based testing fluid.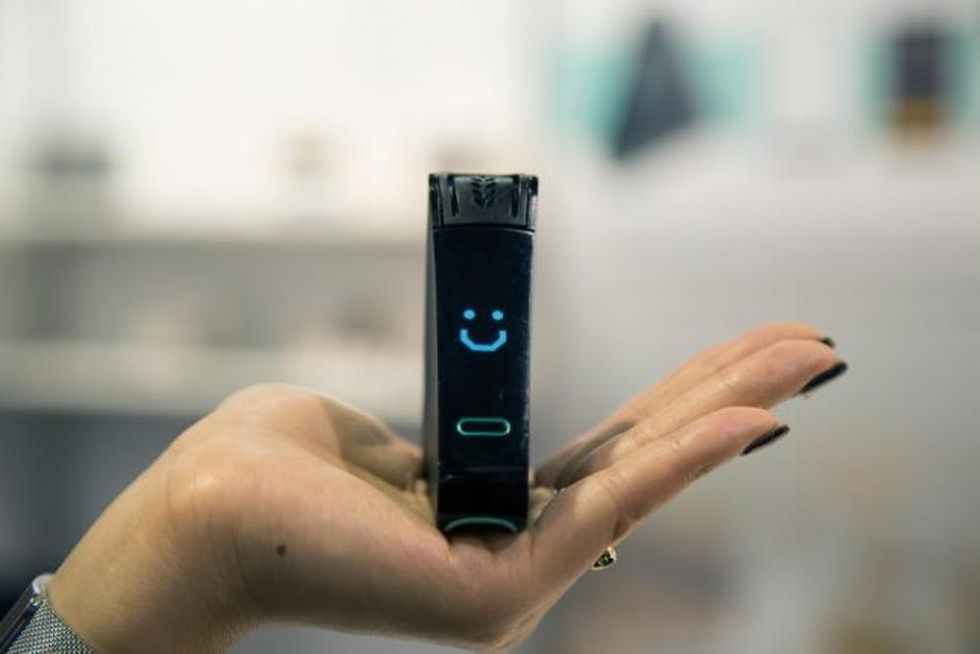 When testing is done, it'll either show a smiley face if the food is gluten-free.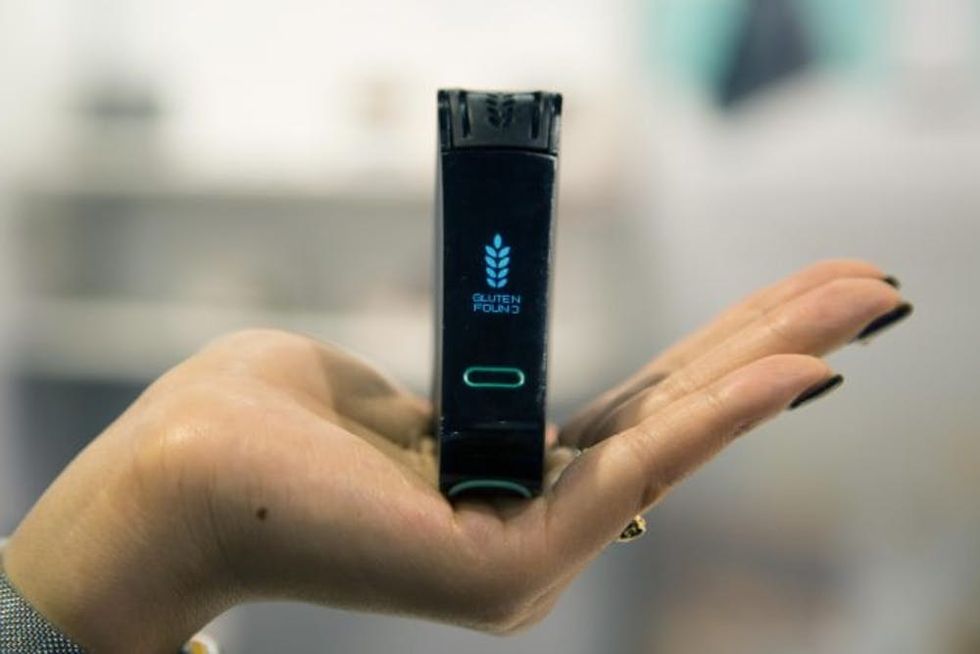 Otherwise, if gluten is detected, a wheat symbol will appear on the screen. It's that easy.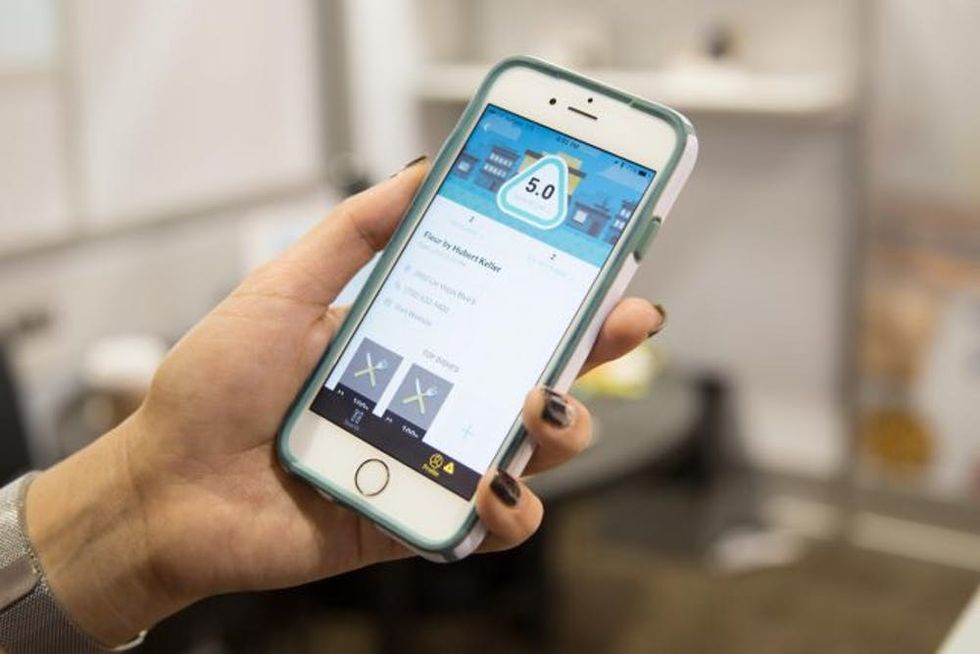 And the best part is the Nima has a corresponding app that stores the info of all the foods you test. The app also connects you to a community of fellow food testers whose tests you can access, so you know which dishes at which restaurants are safe to eat and which aren't. Restaurants are also given a "Nima Score" based on how much gluten is put into their dishes, so it makes restaurant selection a breeze.
You can reserve the Nima ($279) on their site right now, and the starter pack comes with three capsules. You can also subscribe for capsule refills or purchase one-time refill packs of 12 capsules at $73 apiece. Happy (and safe) eating!
What are you most excited to see at #CES2017? Tweet us @BritandCo!
Kimberly Wang
Kimberly Wang writes about all things pop culture, tech, style, and beauty. She's a Bay Area transplant and has an MFA in Creative Writing from Columbia University. On a sunny New York day, you can find her hanging out with her mini schnauzer Isabelle Jellybean on a blanket in Central Park.
Tech