Presenting the World's First Smartphone Controllable Push-up Bra!
Apr 01, 2013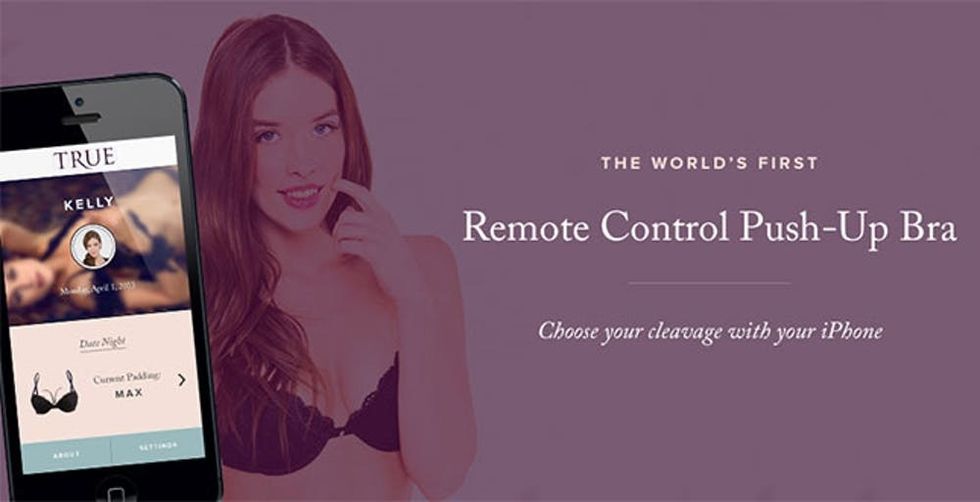 As you probably already know, wearable tech is one of our absolute favorite things here at Brit + Co. From beautiful LED dresses to smart watches, technology adds to the utility of what we wear in some very unexpected ways. But when it comes to our lady parts, innovation has totally lagged.
---
That's why we've spent the better part of the last six months collaborating with the gals over at True & Co. (side note: we seem to have a thing for "& Co." companies) to design one tech-forward bra that can suit women of all sizes… literally. It is my privilege to finally introduce the Remote Control Push-Up Bra, a new way to control your cleavage right from your phone.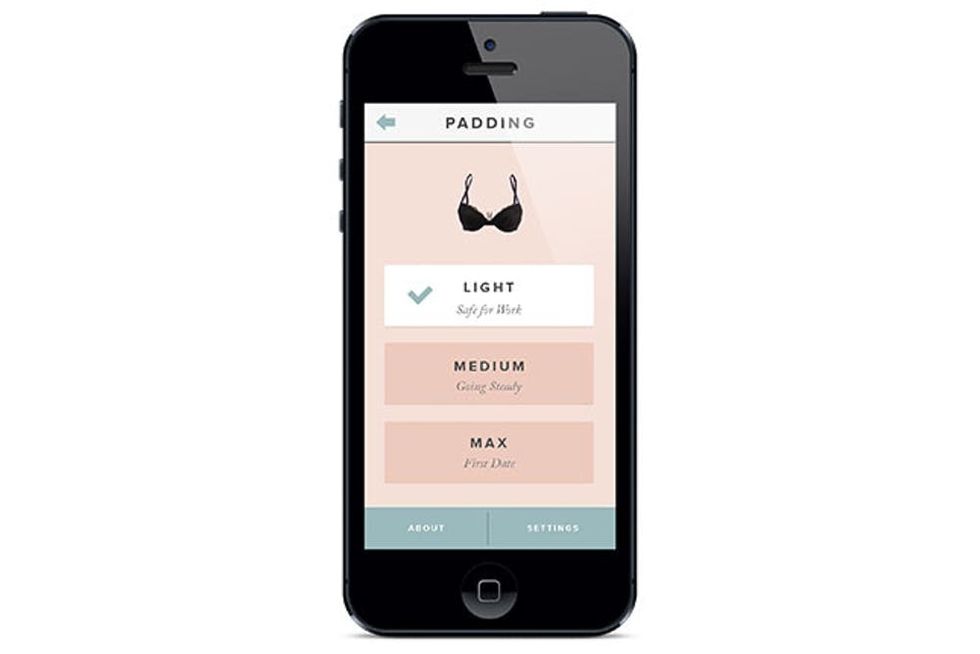 You're probably wondering why you even need a remote control for your bra. Whether you're meeting your boyfriend's parents or interviewing for a job, there are occasions where less cleavage is better. When you're going out for a night on town, you might want to turn up the heat with a more sexy bra. Now with just one single bra and an iPhone, you can have both modest AND sexy — or as our friends Ludacris and Usher once said, now you can be "a lady on the street but a freak in the bed." We call it remote cleavage management.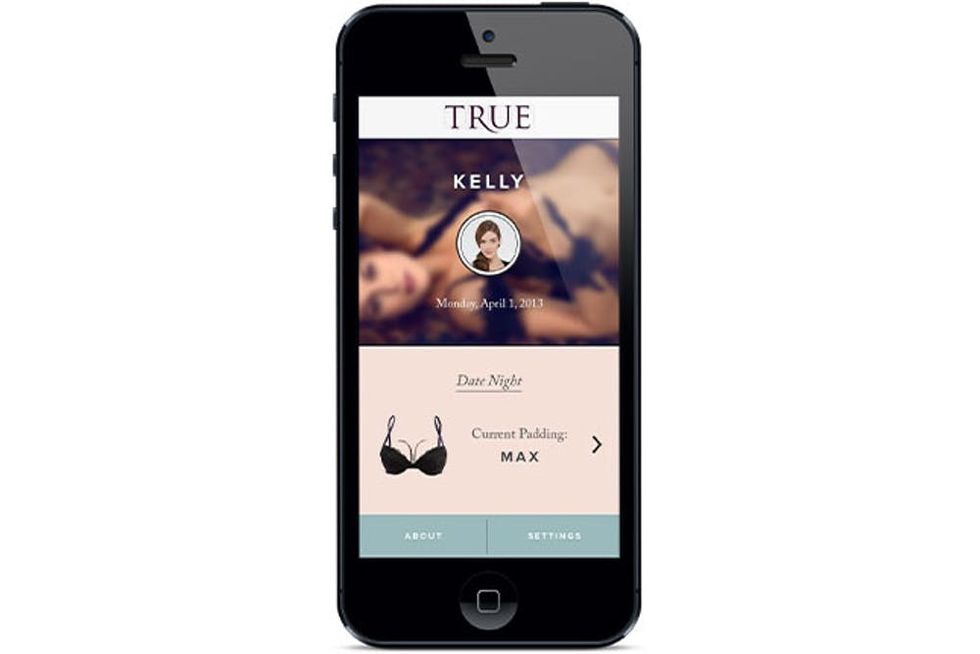 How does remote cleavage management work? The bra includes a small pump and silicone pouch in each cup. When you increase your level of push-up, the Bluetooth-enabled bra pumps air into the silicone pouch. This gives your cleavage a boost. Then, when you're feeling more modest, the same tap of a finger simply deflates the pouch.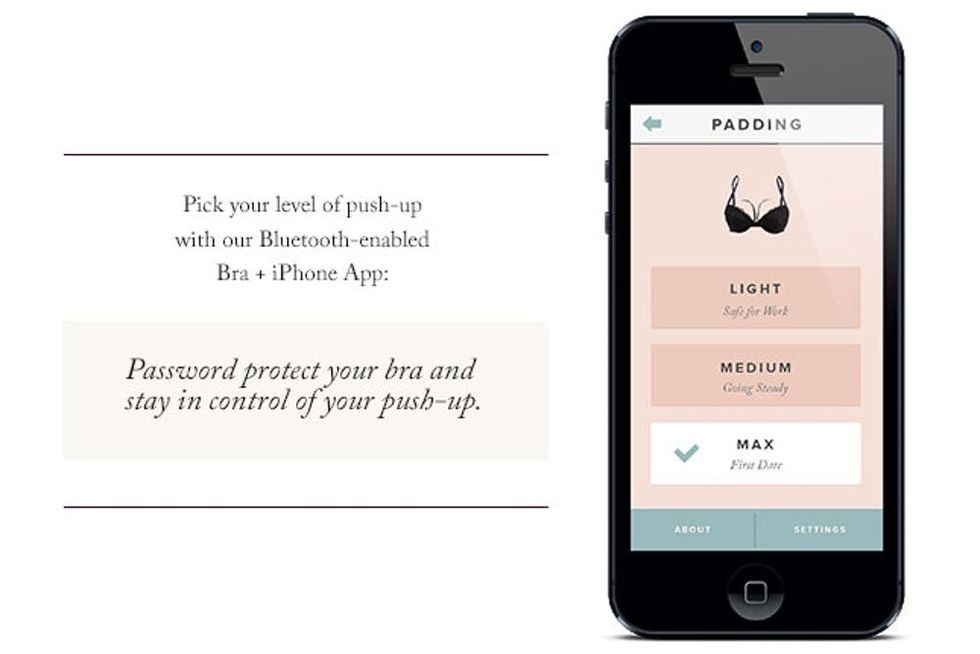 One of the most important parts of choosing a bra is feeling secure. If you've ever been fitted by True&Co., you can feel secure in knowing that they only have sizes and styles that fit your body shape. What about the security of our technology? Can someone hack into my bra to change the push-up levels? Have no fear, ladies. Not only is the Remote Control Push-Up Bra password protected, but it's also 100% unhackable. If by chance it does get hacked, True & Co. has committed to sending you free bras for a year!
We are thrilled to be part of this collaboration and hope you will try one out for yourself. I've been beta testing my own bra for the last month and I personally give it two big thumbs boobs up.
Are you ready to experience the magic? Be among first to get yours here!
What do you think of the of the Remote Control Push-Up Bra? Do you plan to try it? Let us know in the comments below.