The Most Effortless Way to Incorporate Legit Korean Flavors into Your Food
Feb 23, 2018
Famed LA Korean chef Roy Choi has teamed up with Williams-Sonoma to bottle up the spicy, pungent flavors of LA's Koreatown in his new line of sauces, seasonings, and an instant ramen packet. We tried the whole line (the Toasted Sesame Soy Splash Sauce has a fiery heat that will make you cry in a good way), but wanted to know how the chef recommends using each product, so we went directly to the source. "All the sauces have the intention of opening, pouring, and then eating," Choi tells Brit + Co, but he did suggest some unique applications for the entire line. Prepare to drool.
---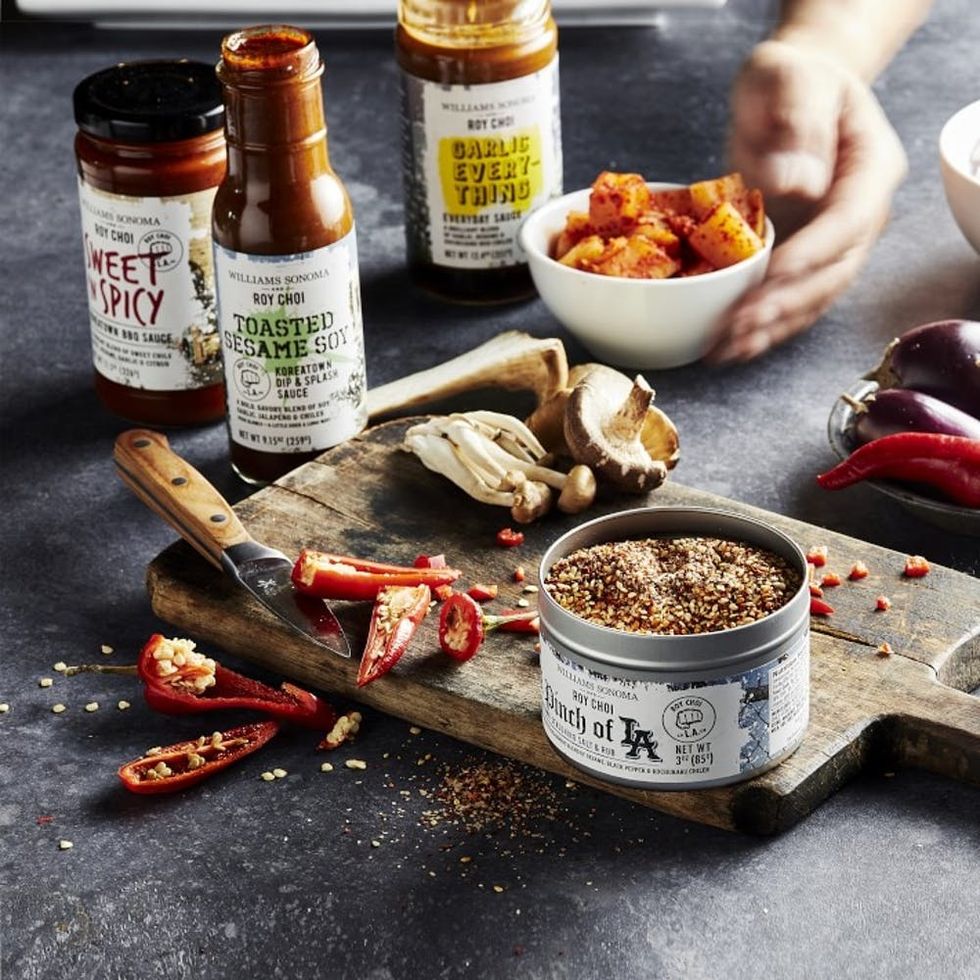 "The thing I love the most is the salt rub," Choi says of this salt blend seasoned with sesame seeds and ground chilis. "I feel like that thing is crack. You can put it on fries or [use it] to season your steak. You could literally eat it like Fun Dip, because the salt ratio isn't that high. You know, like have carrots or cucumbers [and dip them in the seasoning]. That could be your thing," he says.
Anna Monette Roberts
As Brit + Co's Food Editor, Anna Monette Roberts has an insatiable appetite for developing tasty dishes. When she's not dreaming about her next meal, she's . . . well, probably cooking up her creations. Her favorite foods include chewy chocolate chip cookies, Rosé Champagne, and gooey French cheeses — in no particular order.
Food News