Shorts out, shades on, people! Now that our favorite season (summatime!) is in full swing, the only thing standing between us and the beach is a fresh mani/pedi. If you find yourself drowning in endless nail polish options, say no more. We've rounded up 19 fearless color combos to try before Labor Day.
---
1. #ImSoLa ($18) + Catalina Cruise ($18): This should be a color combo that you instantly recognize. These long-lasting and chip-resistant polishes from Lauren B. Beauty can be used to achieve beach ball-inspired nails that will elevate any #ootd.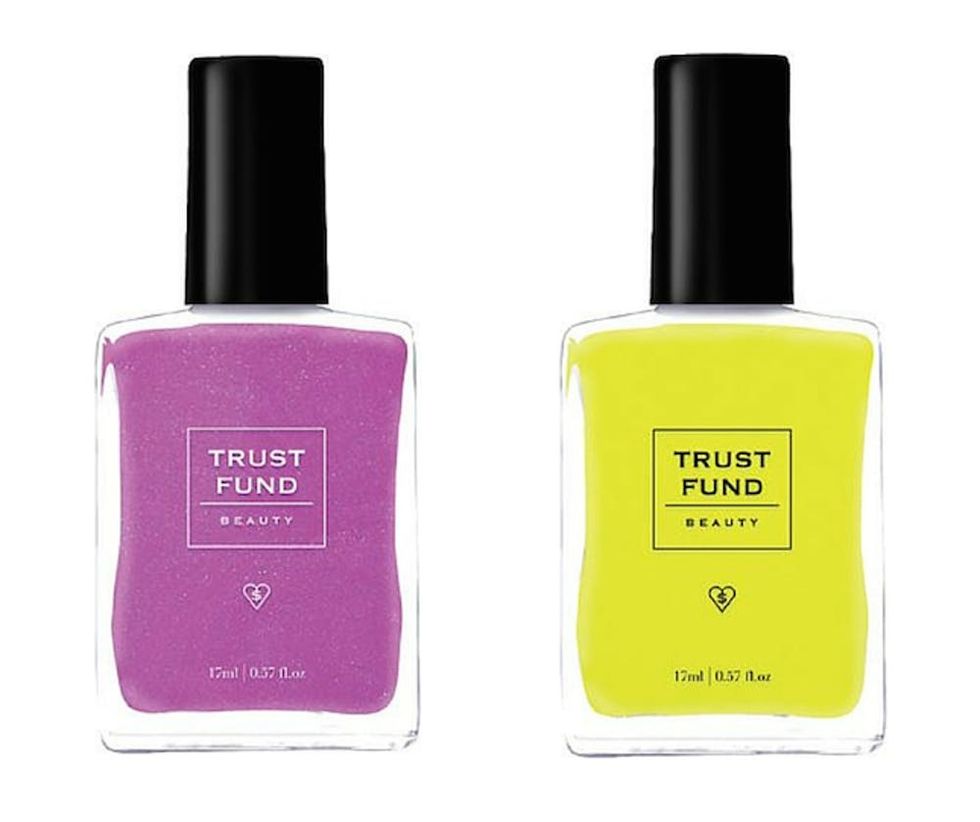 2. Man Crush Monday ($15) + Celebrity Crush ($12): Oh-em-gee, this is a color story for the books. The show-stopping combo, consisting of vibrant magenta and sunny neon hues, will complement any skin tone and make for a major statement.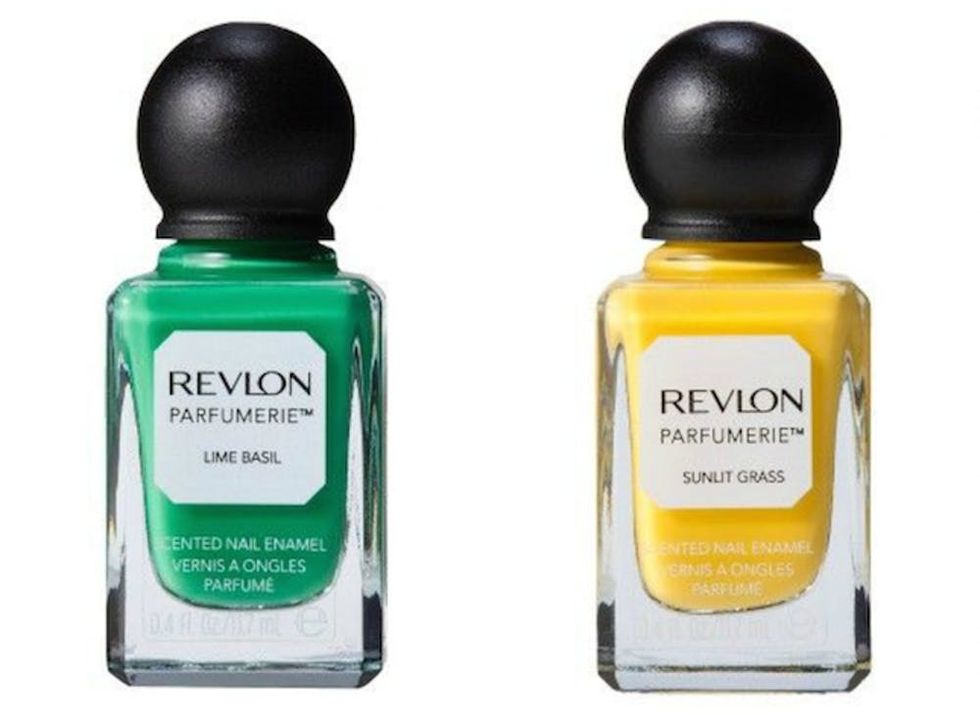 3. Lime Basil ($6) + Sunlit Grass ($6): Our obsession with pineapples continues with this playful palette meant to evoke our favorite tropical fruit. Major bonus? These polishes are scented!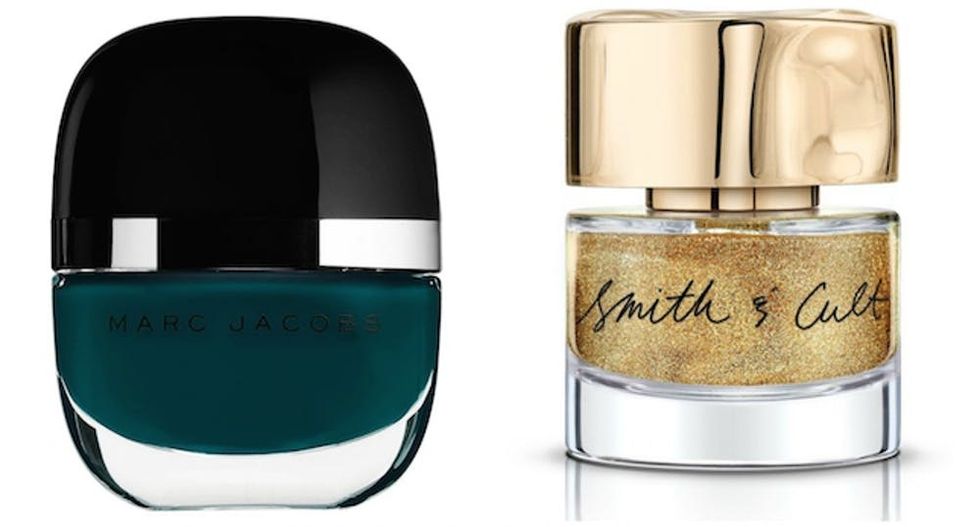 4. Teal Turquoise ($18) + Bridge and Tunnel ($18): If dark, exotic hues are your jam, then this beautiful (if not slightly mysterious) shade of teal from Marc Jacobs Beauty will leave you simply enchanted. Offset the blue-green hue with an alluring gold glitter on your toes.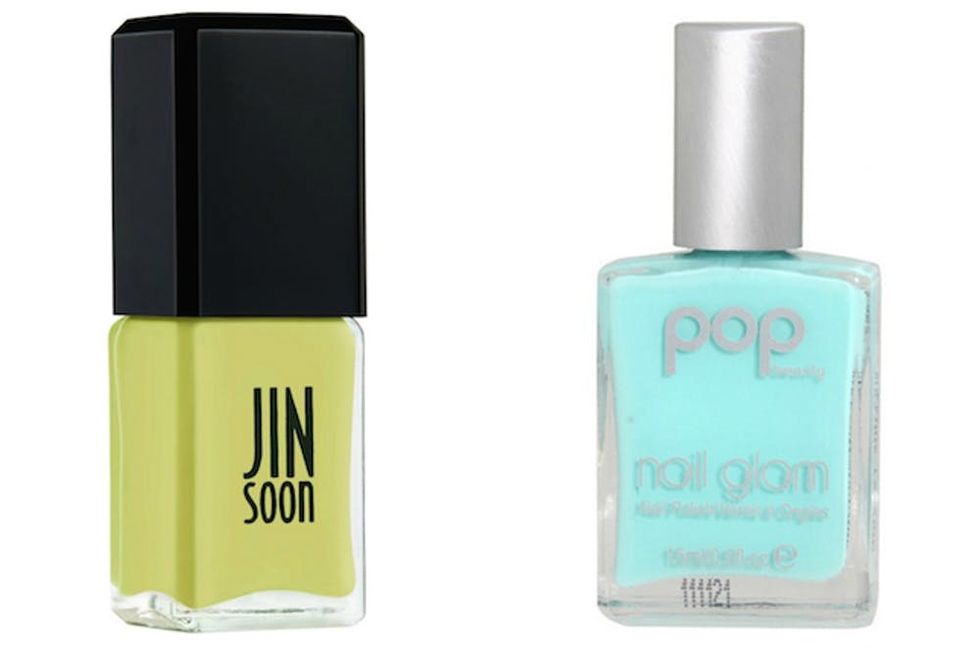 5. Charme ($18) + Mint Magic ($10): Go bold or go home. This dynamite duo is about to steal the show. If you're feeling daring, try your hand at the ever-popular negative space mani for a modern update.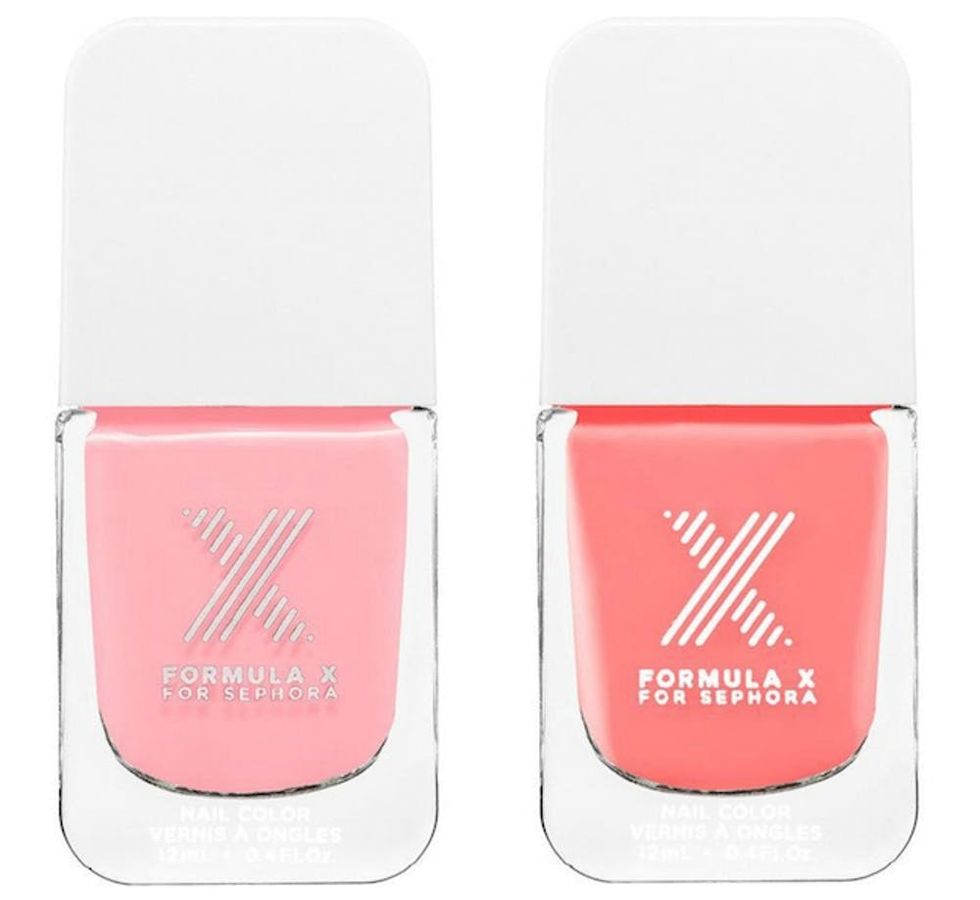 6. Carnation Pink ($11) + Unstoppable ($11): Be a flamingo in a flock of pigeons by opting for monochromatic pink. #NoShame in showing off your girly side while everyone else is adopting alternative ways, right? Now you have a go-to mani to complement all of your summer whites. #Winning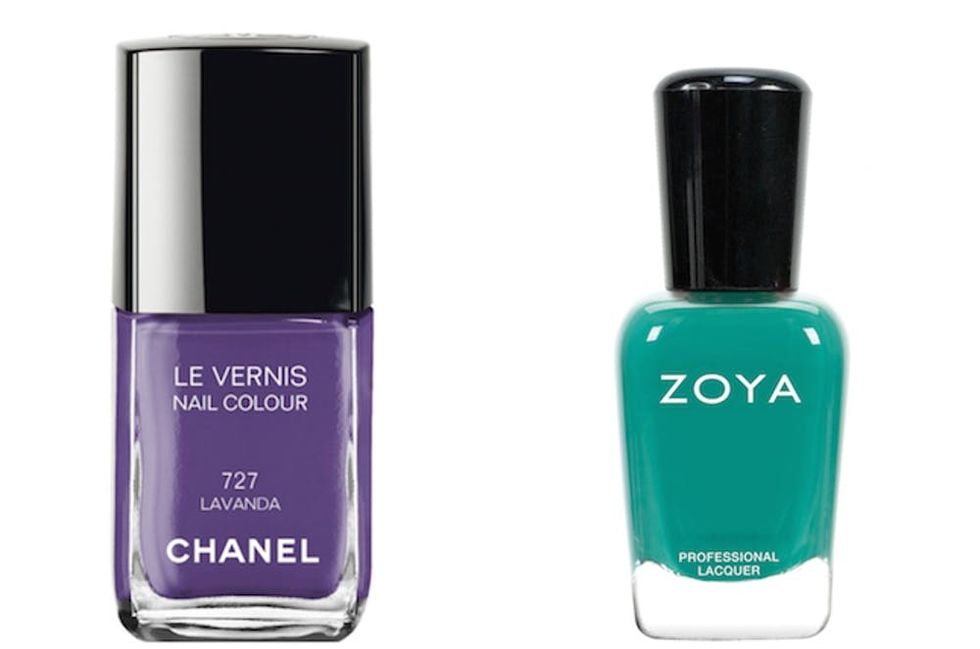 7. Lavanda ($27) + Cecilia ($9): When you're stuck in the boardroom anxiously waiting for the weekend, opt for this tropical rainforest-inspired combo that will have you daydreaming away. The majestic shade of purple and teal look ah-mazing together.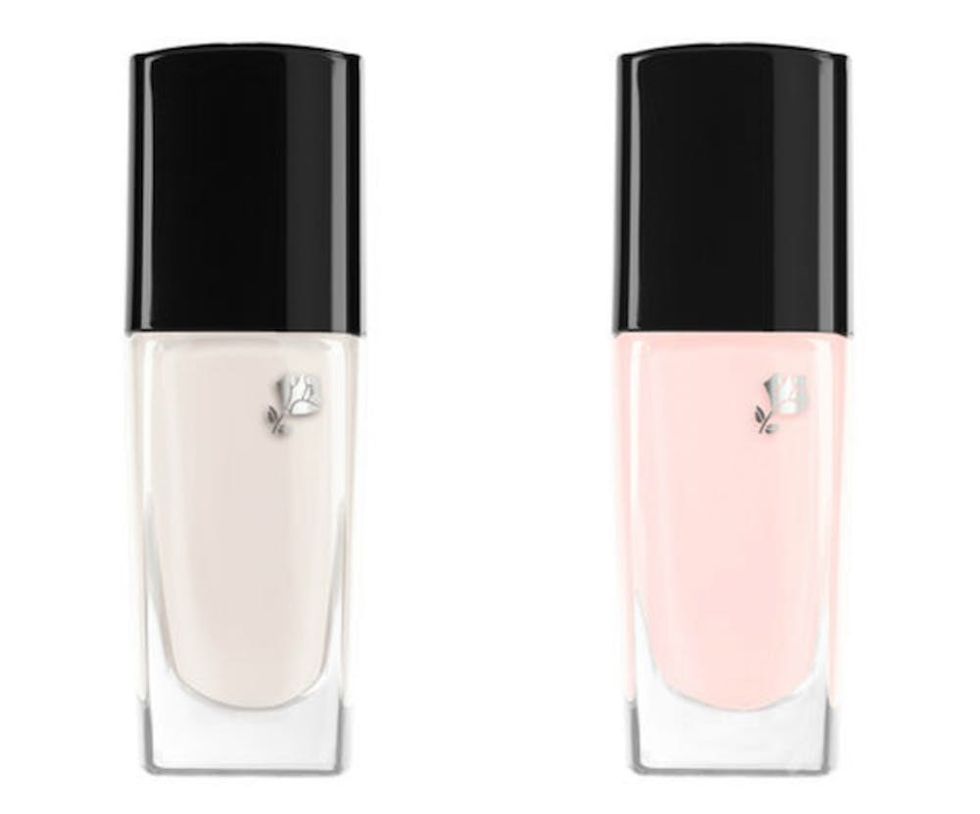 8. Beige Romance ($16) + Sugar Rose ($16): Not every mani/pedi combination has to be off-the-wall outrageous. For a subtle (yet solid) option, you can always rely on your rotation of never-fail classic nudes and pale pinks.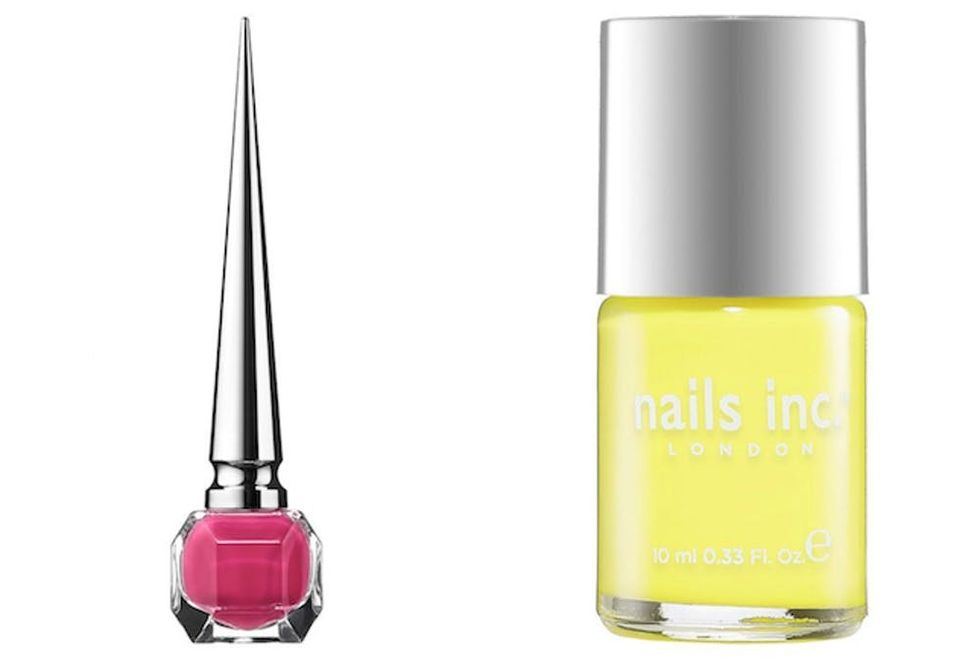 9. Pluminette ($50) + Belsize Park ($5): For that bold summer "pop" you've been looking for, DO combine a hot pink shade with an energetic yellow. We vote in favor of Louboutin pink-painted toes, because how can you not?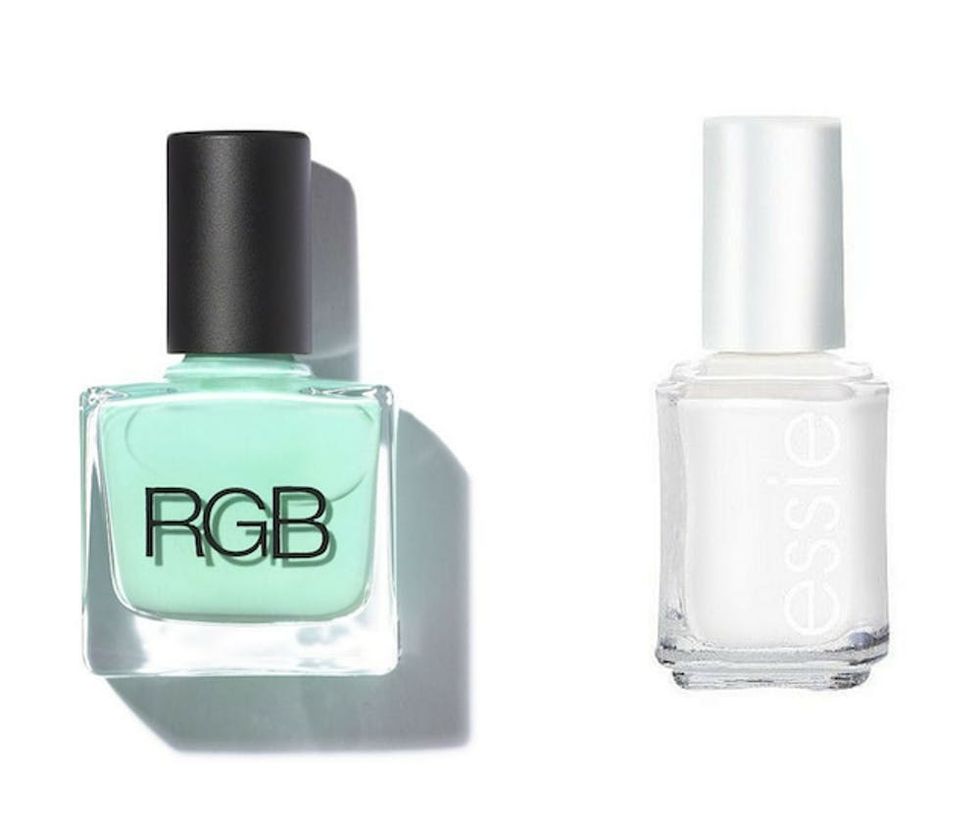 10. Minty ($18) + Blanc ($9): Just like your favorite mint chocolate chip ice cream, these shades are just the key to keeping those nails minty fresh. This clean + streamlined twosome is everything.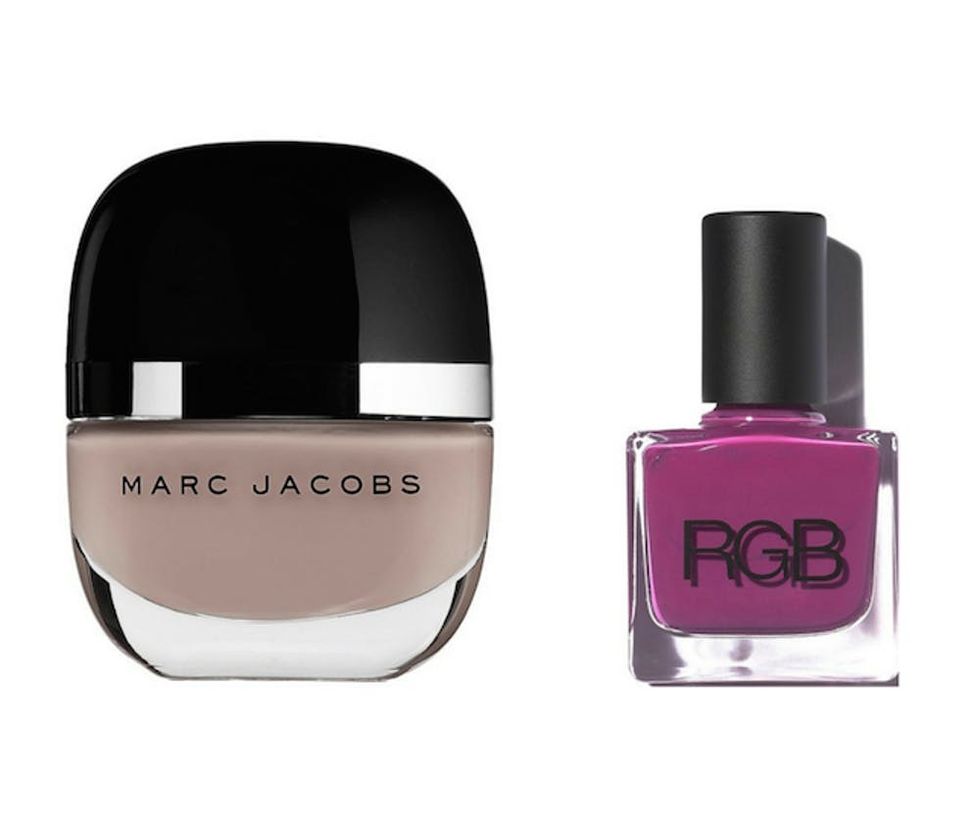 11. Opaque Light Ash Beige ($18) + Violet ($18): Just because your workplace has a strict dress code doesn't mean that you can't have fun painting your digits. A light beige paired with a refined violet is considered chic and sophisticated without entering neon territory.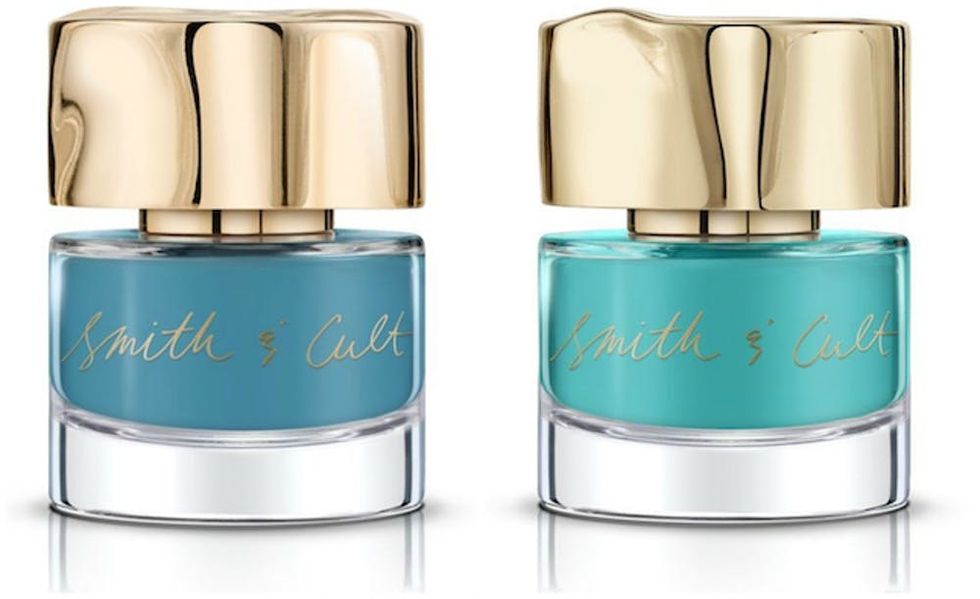 12. Birdie Num Num ($18) + Beat Street ($18): Thanks to these cool blue-ish hues, it's smooth sailing from here on out. When signature red nails become tiresome, an aquatic color palette will have you feeling refreshed and ready to push "book" on your upcoming vacay.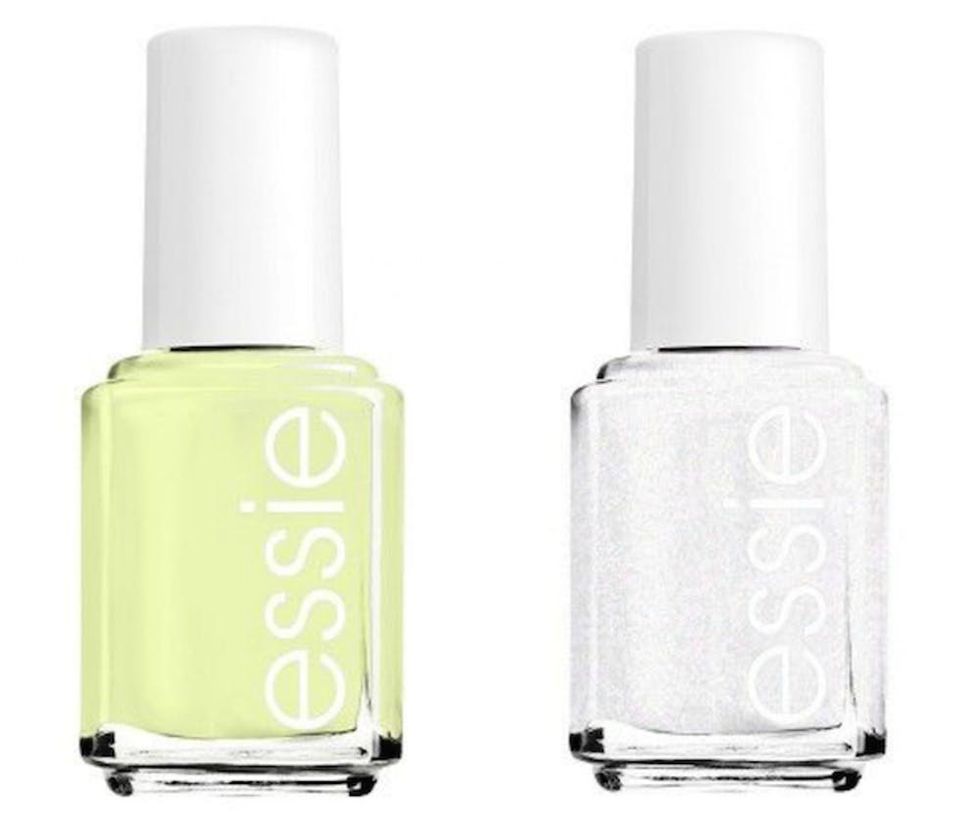 13. Chillato ($9) + Private Weekend ($9): Chill out, ladies. Essie's Summer 2015 collection hasn't sold out yet. Here's a nail combo that is all about balance (minus the brain freeze). When downplayed with a shimmery white, the vibrant pistachio shade is unstoppable.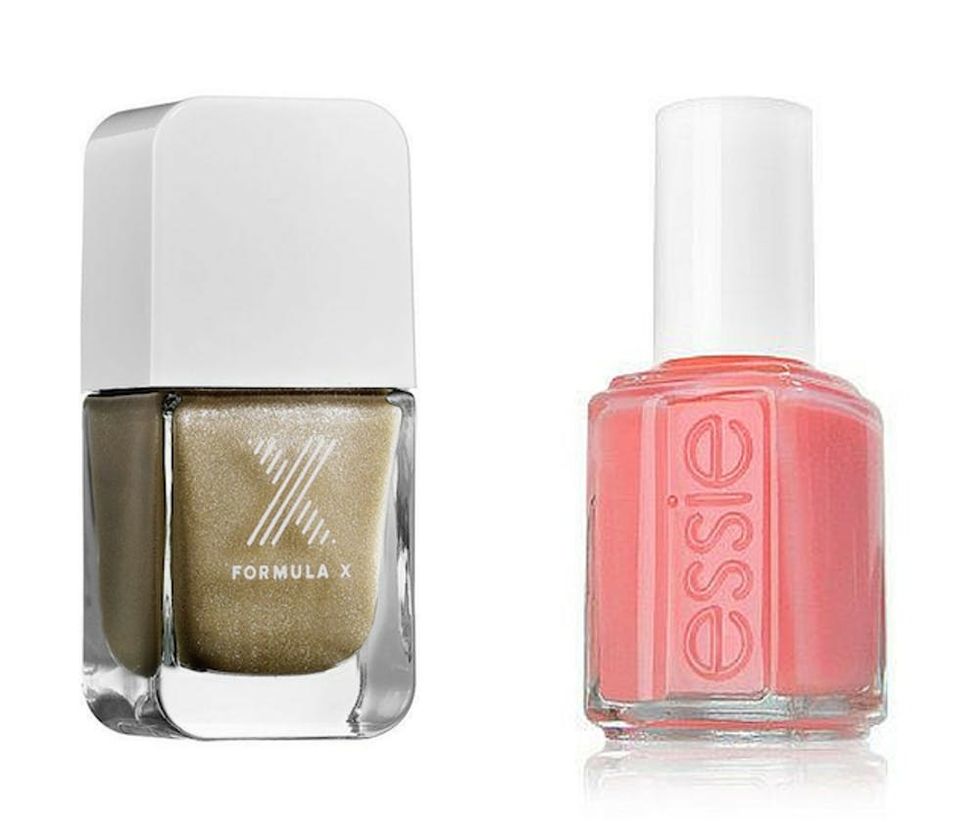 14. Temptation ($11) + Haute as Hello ($9): A tried-and-true coral and gold mani never gets old. If you're beach-bound, then you already know that this pairing is obligatory. Coral toes FTW!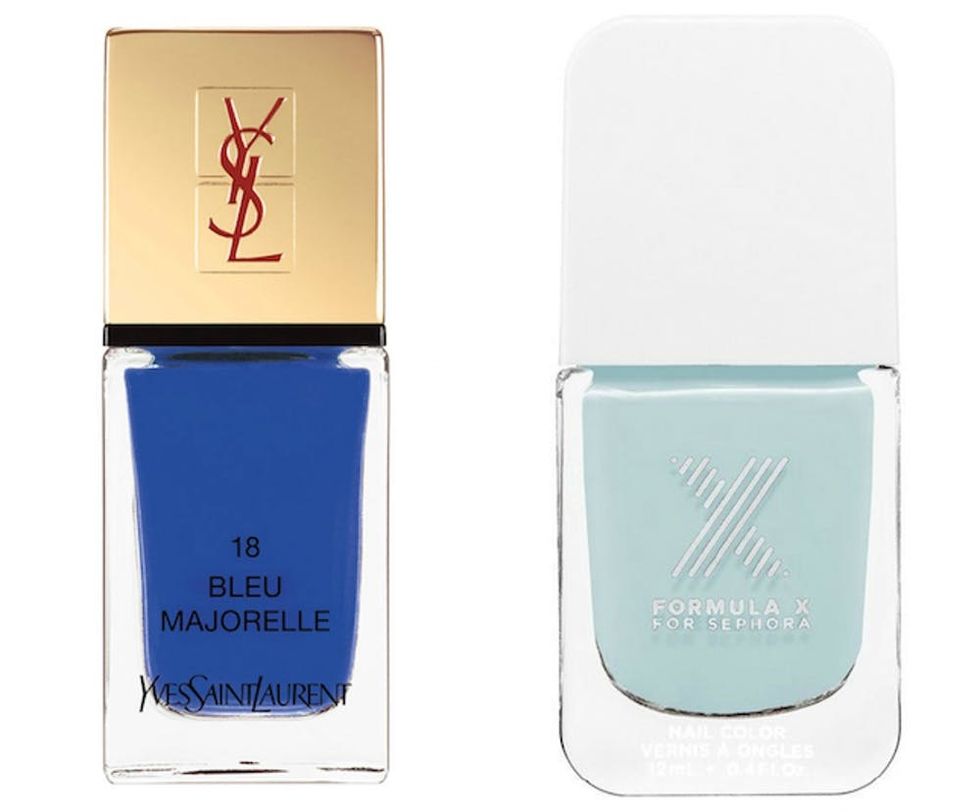 15. Blue Majorelle ($27) + Powder Blue ($11): Keep the summer blahs at bay with an ultra luxe at-home mani. Treat yourself to YSL's high-shine "Blue Majorelle" while finishing off with Formula X's alluring shade of powder blue. Did we mention that this combo would be perf for the yacht club or Shark Week?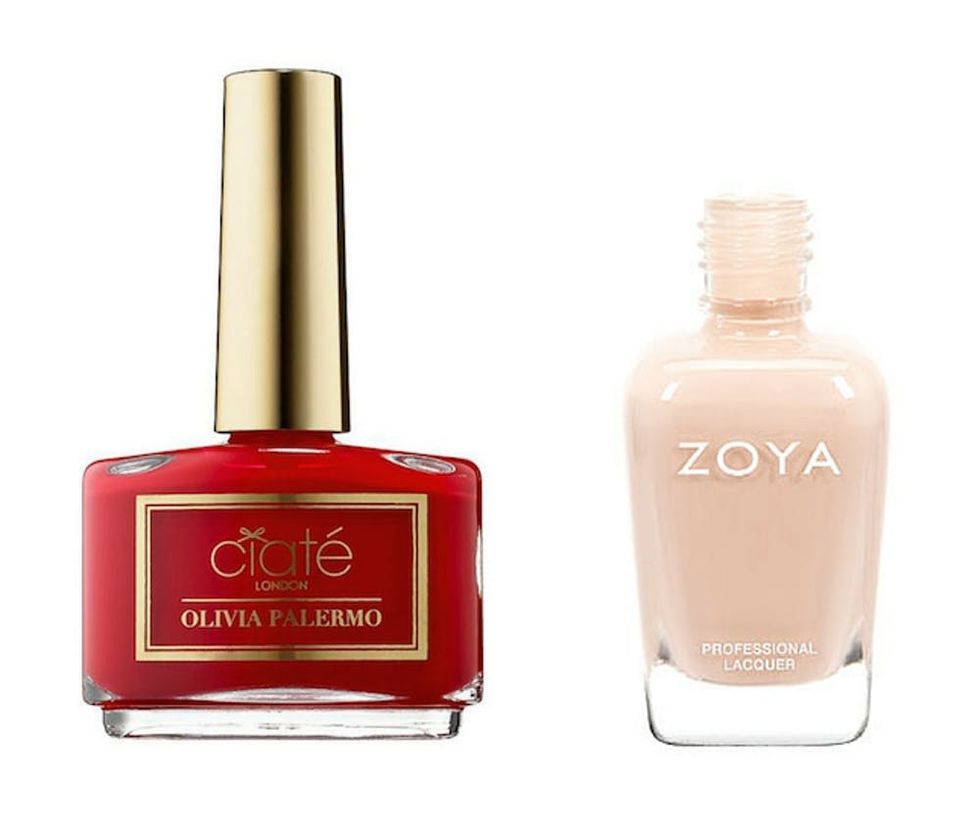 16. Olivia Palermo x Ciaté in Hutch ($24) + Chantal ($9): Besides the fact that we've been anxiously waiting to snag a polish from Olivia Palermo's line with Ciaté, there's nothing that we love more than a timeless mani/pedi. Opt for OP's go-to red for your nails while keeping your toes refreshingly simple in a French nude.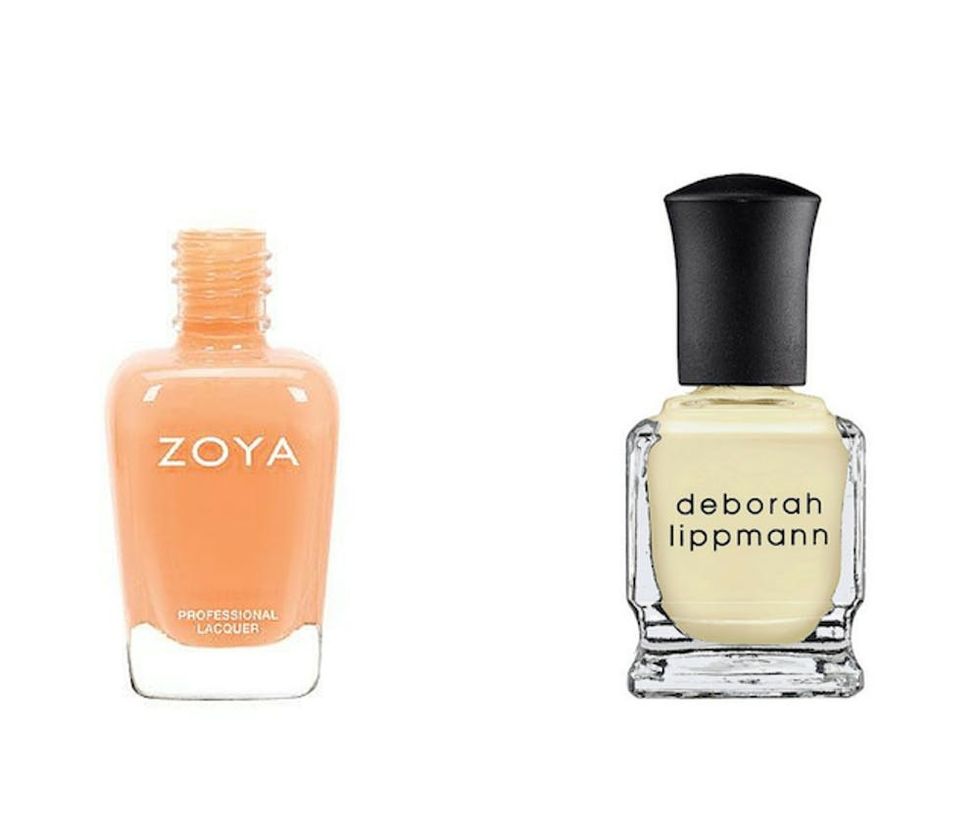 17. Cole ($9) + Build Me Up Buttercup ($18): While the temps are rising this summer, take some time to cool down with a set of dreamy pastel hues. Cue the creamsicles and lemon sorbetto with this peachy-orange and subdued yellow combo.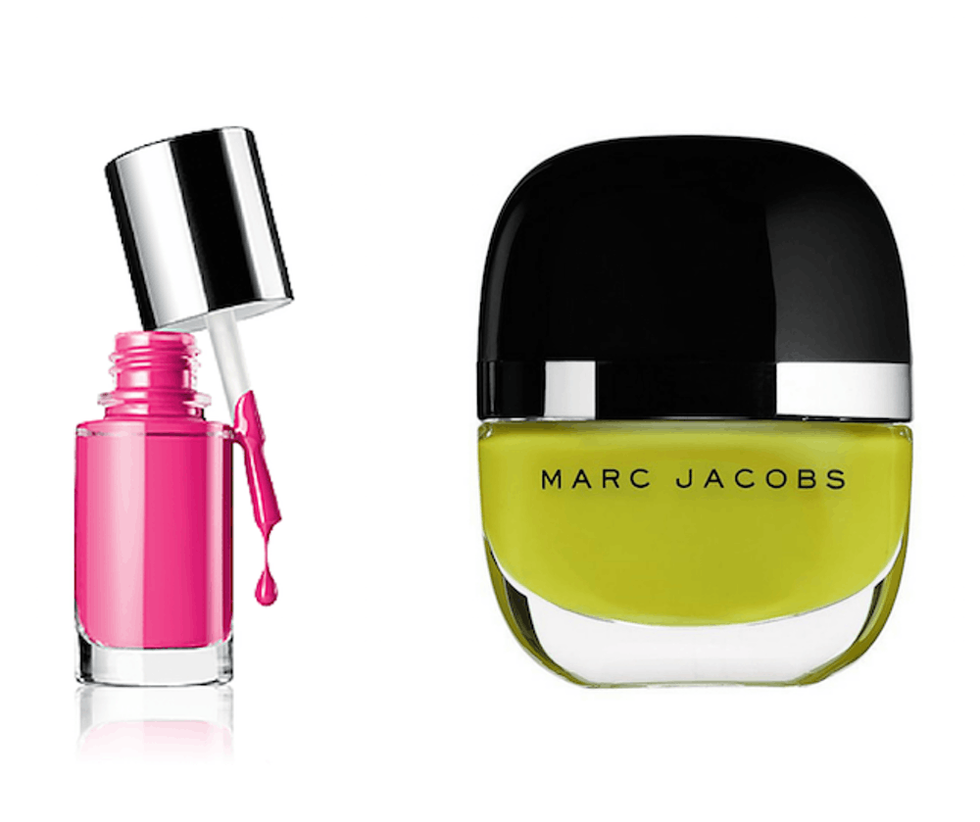 18. Hi Sweetie ($13) + Chartreuse Yellow ($18): When all else fails, pick your favorite fruit and paint away. For a cheeky, kiwi-inspired mani/pedi, we recommend a poppy shade of pink and a chartreuse yellow to keep things fun + quirky.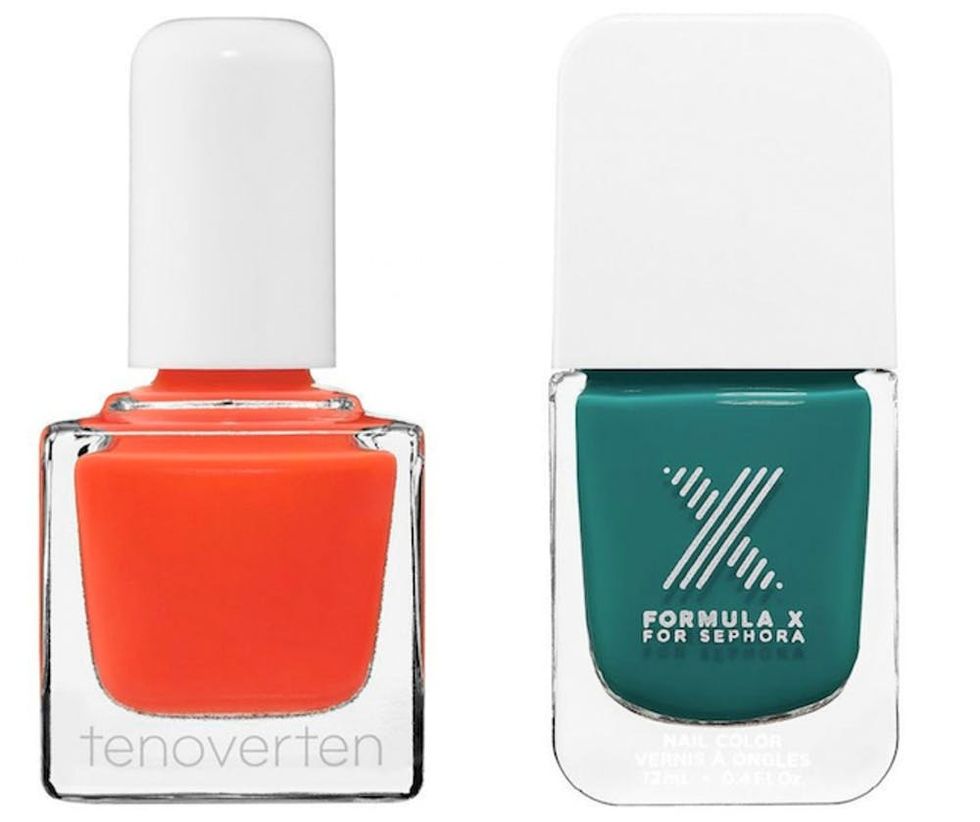 19. Hudson ($18) + State of the Art ($11): Orange you ready for summer? You may not realize it, but your nail color selection speaks volumes about your current vibe. Case in point: This punchy + bold combo signals that you're SO set for your trip to Miami.
What are your go-to nail polish colors for summer? Tell us in the comments below!