15 Pineapple DIY Projects to Make This Summer
Jun 25, 2015
Perhaps it's a tropical case of wanderlust. Maybe it's an insatiable sweet tooth. But, right now? Pineapples seem to be the new black. The delicious fruit is popping up everywhere from fashion to home goods to party decor. And you know what? We're not mad about it at all. We've embraced the tropical sweet and have no plans to send it packing. In fact, we (and many other DIY experts out there) are using it as inspiration for a lot of our recent projects. Want to make a pineapple necklace or have a pineapple-themed party? We've got you covered with 15 adorable pineapple DIYs.
---
1. Pineapple Pop-Up Card: Who doesn't love a good pop-up card? Get fancy with your scissors and make a pineapple that pops out at your loved ones. (via Brit + Co)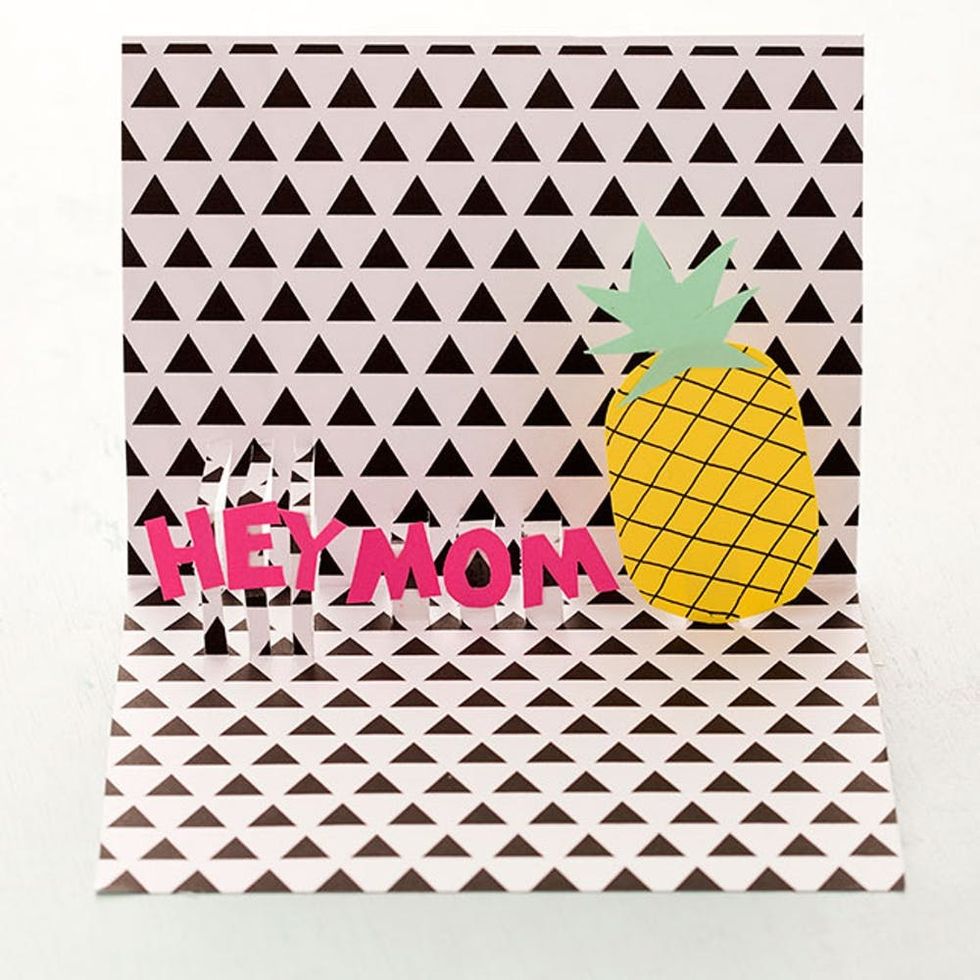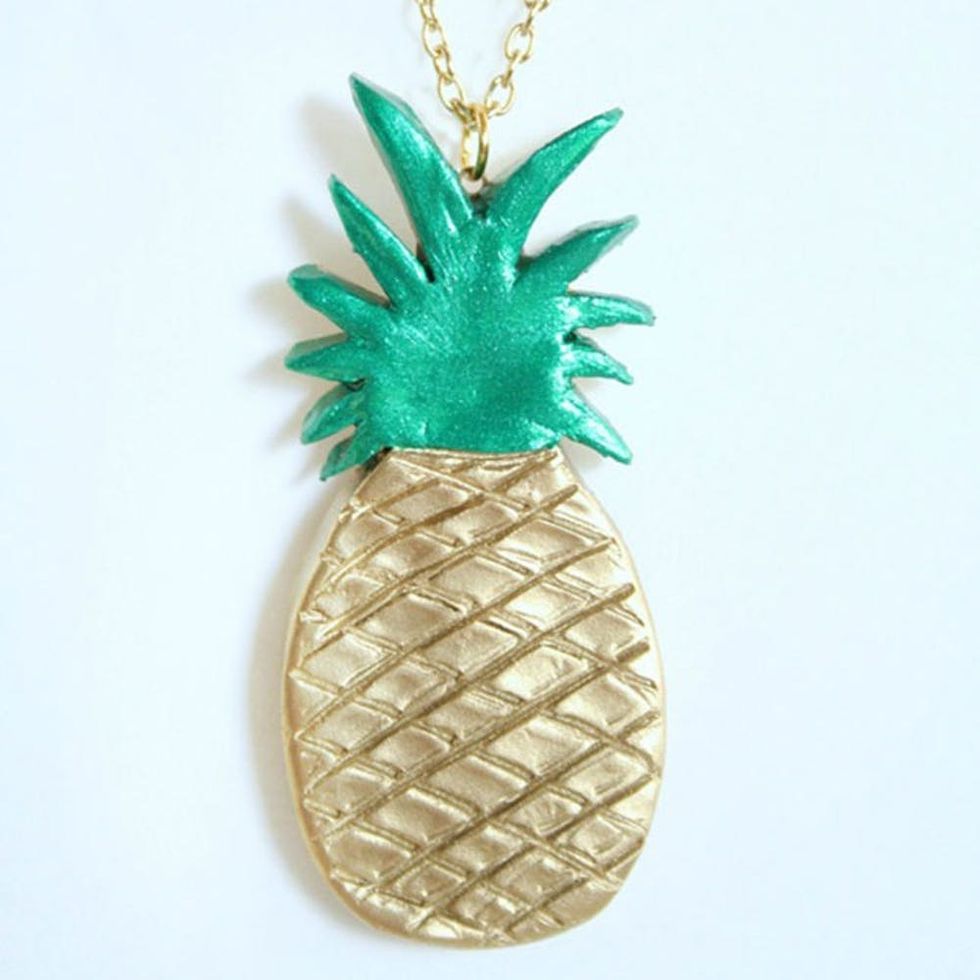 2. Pineapple Sculpey Necklace: Get your hands on some of that clay we love so much and make a mini pineapple to wear around your neck. (via The Crafted Sparrow)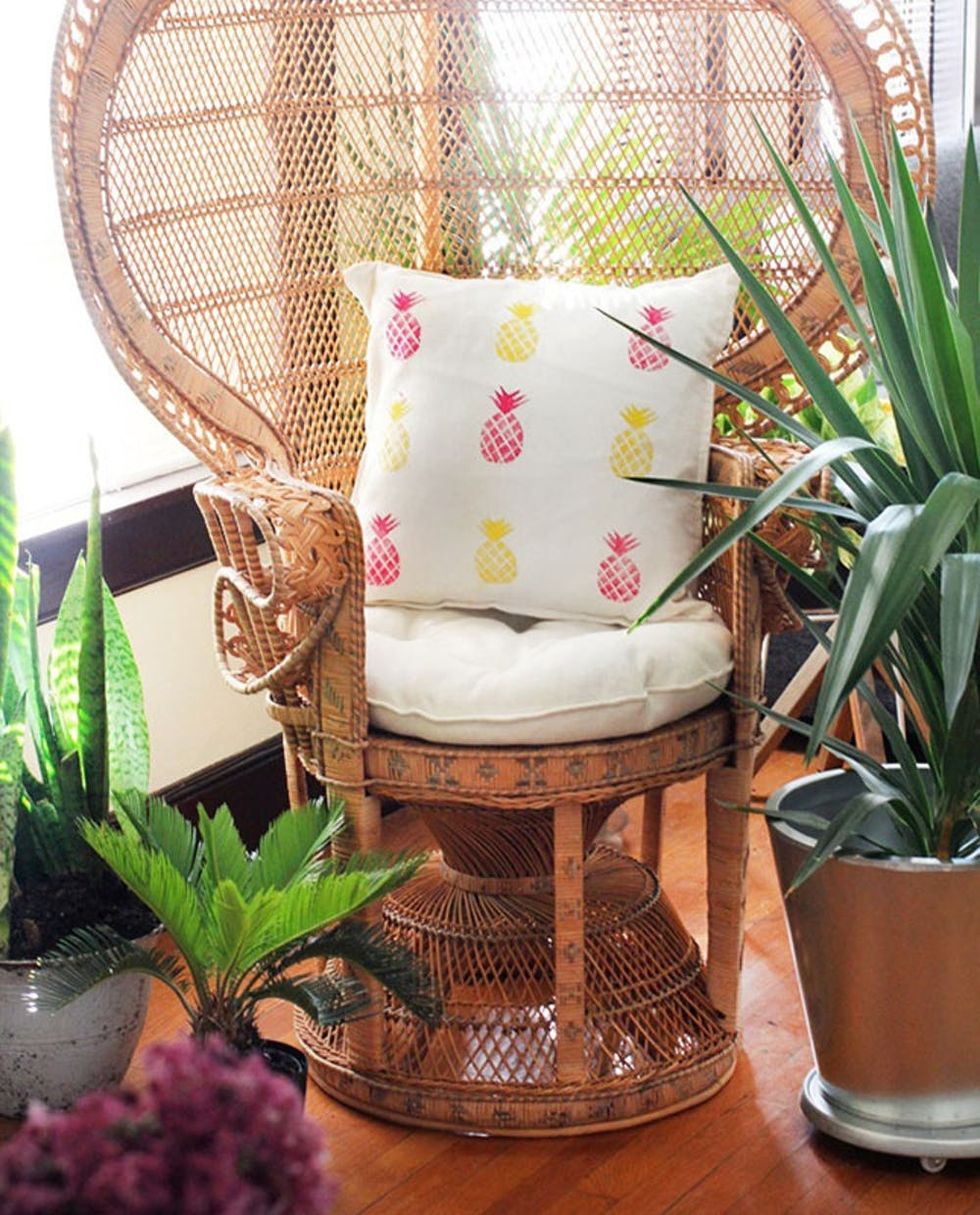 3. Pineapple Stamped Pillow: Give your house a pineapple makeover with these easy-to-make pineapple pillows. Who said every pineapple had to be yellow and green? Not us. (via I Spy DIY)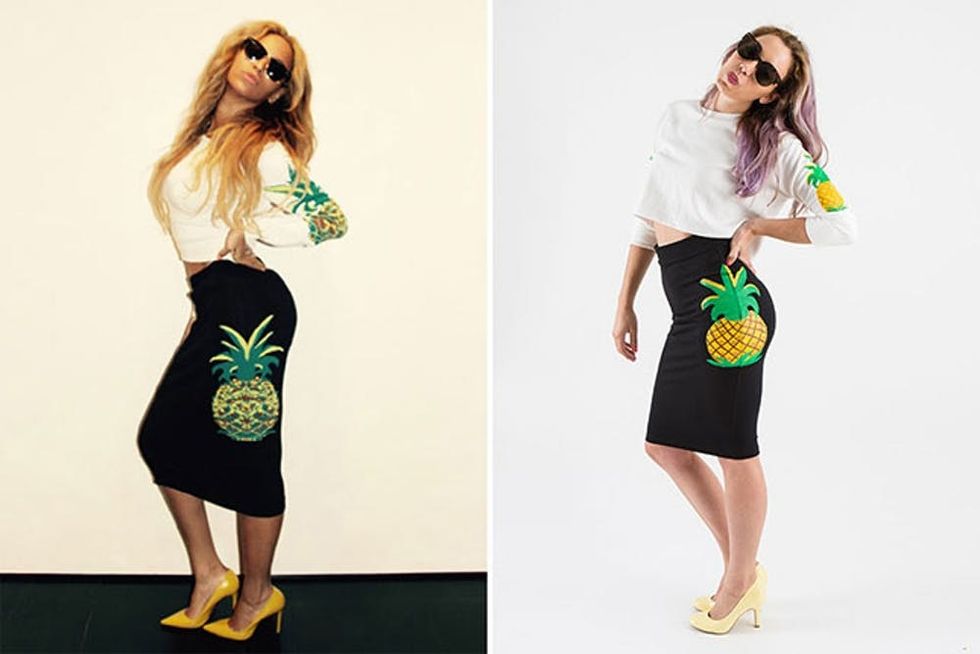 4. Beyoncés Pineapple Outfit: If our lady crush, Bey, is wearing pineapples, so are we. And so should you! (via Brit + Co)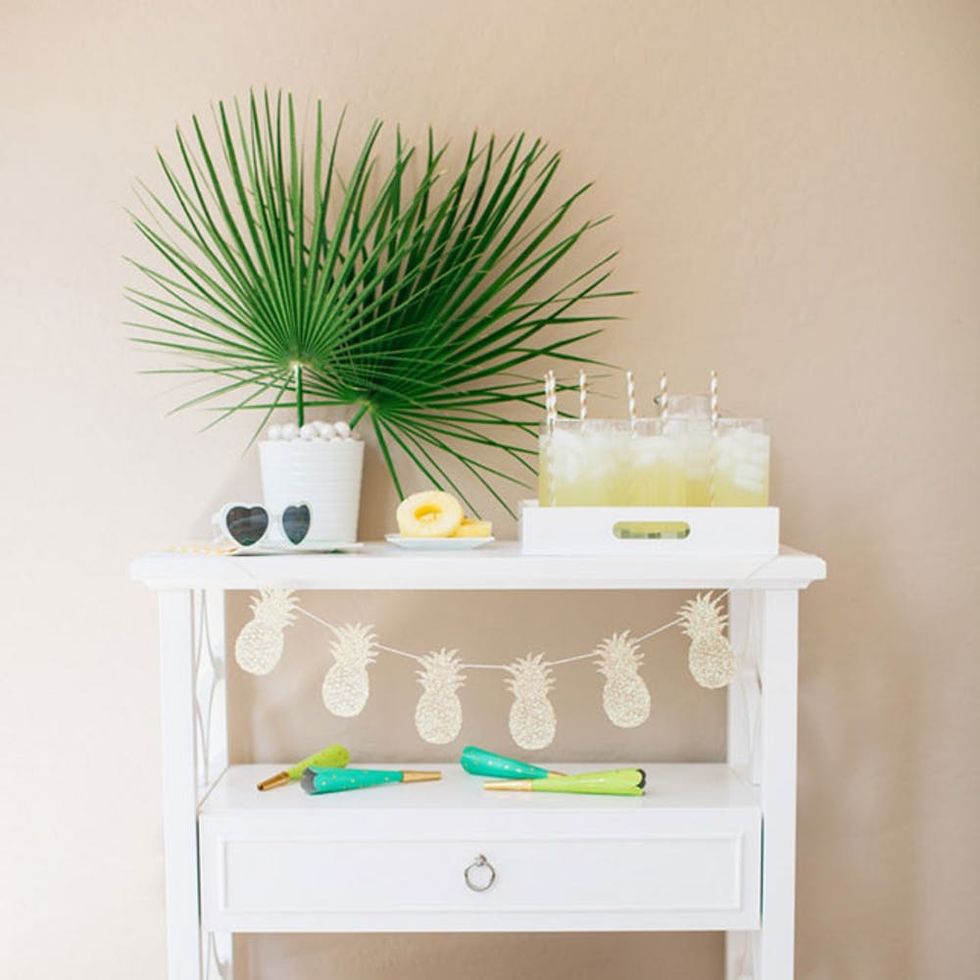 5. Pineapple Garland: We believe there's no such thing as a bad time to put up a garland. Be it a party decoration, a birthday morning surprise or a Hawaiian-themed evening after work, a pineapple garland will transform your place into a festive tropical getaway. (via The Tomkat Studio)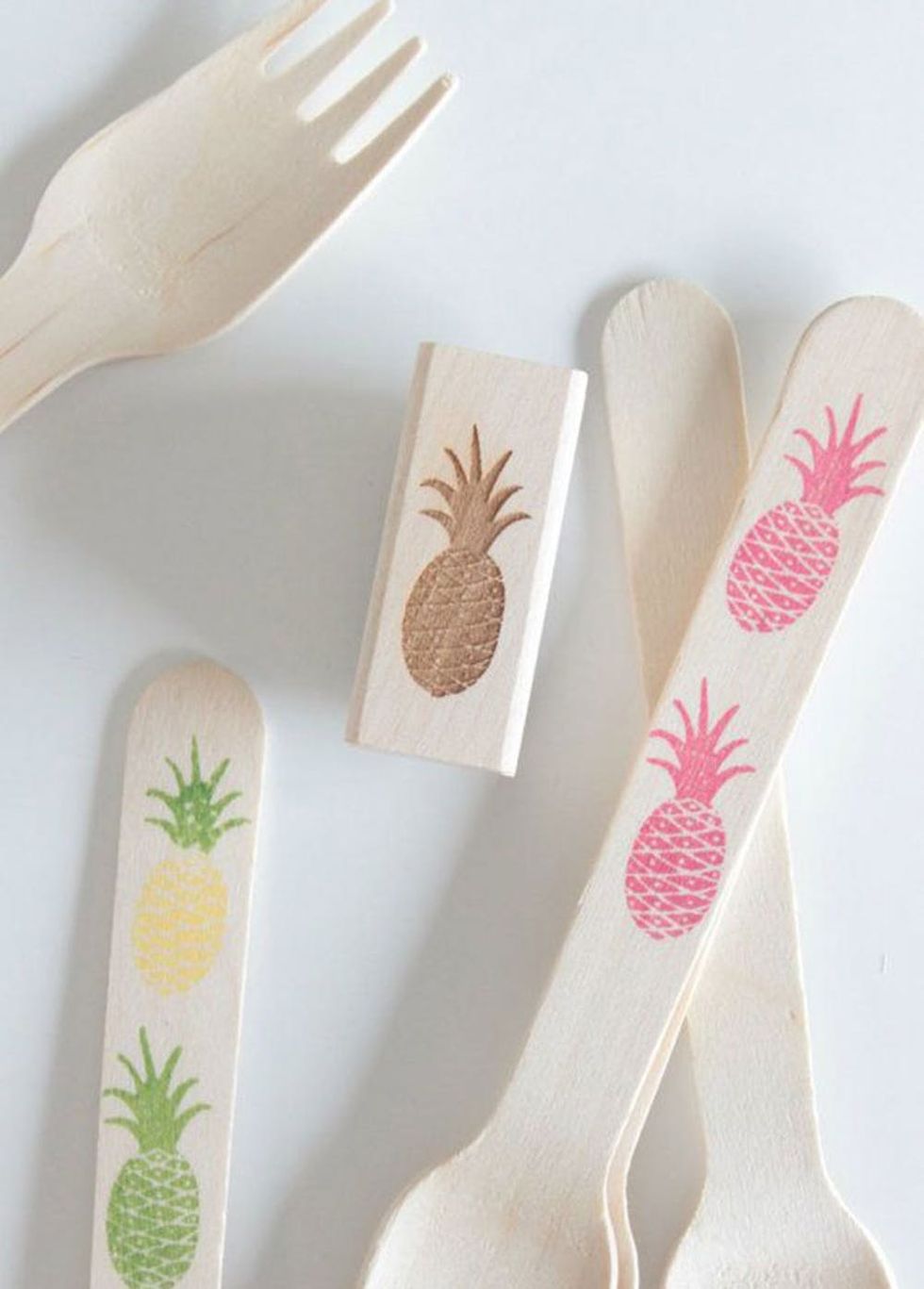 6. Pineapple Stamped Wooden Utensils: Why use boring plain wooden utensils when you can stamp them with pineapples? (via Sucreshop)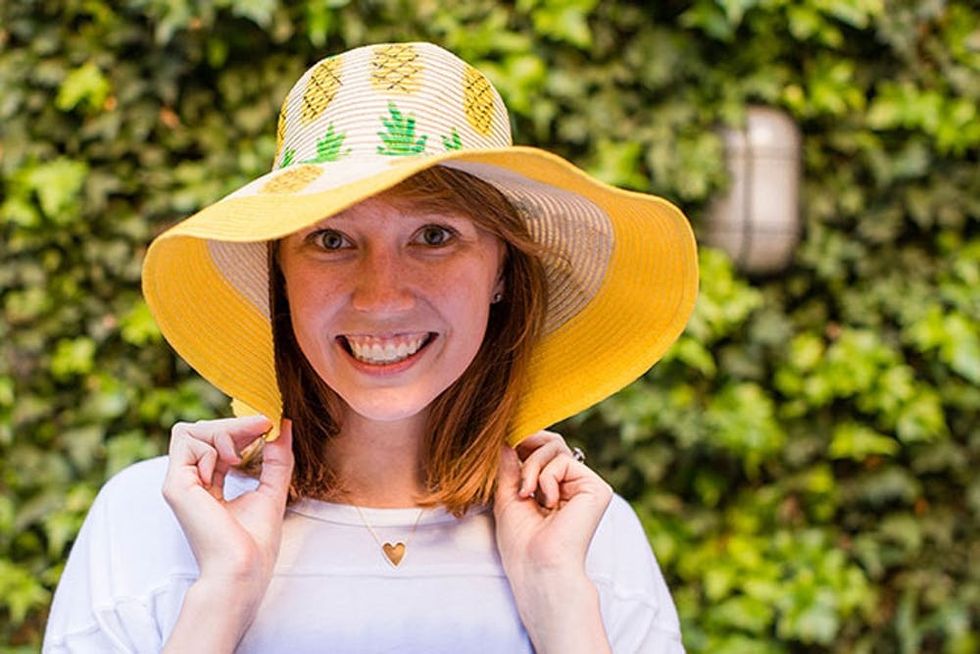 7. Pineapple Sun Hat: Oh sweet pineapple. You have quickly become the (pine)apple of our eye! Though we're into covering those eyes with pineapple sunglasses, we also recommend adding some levity to your summer beach attire and wearing some pineapples on your head. (via Brit + Co)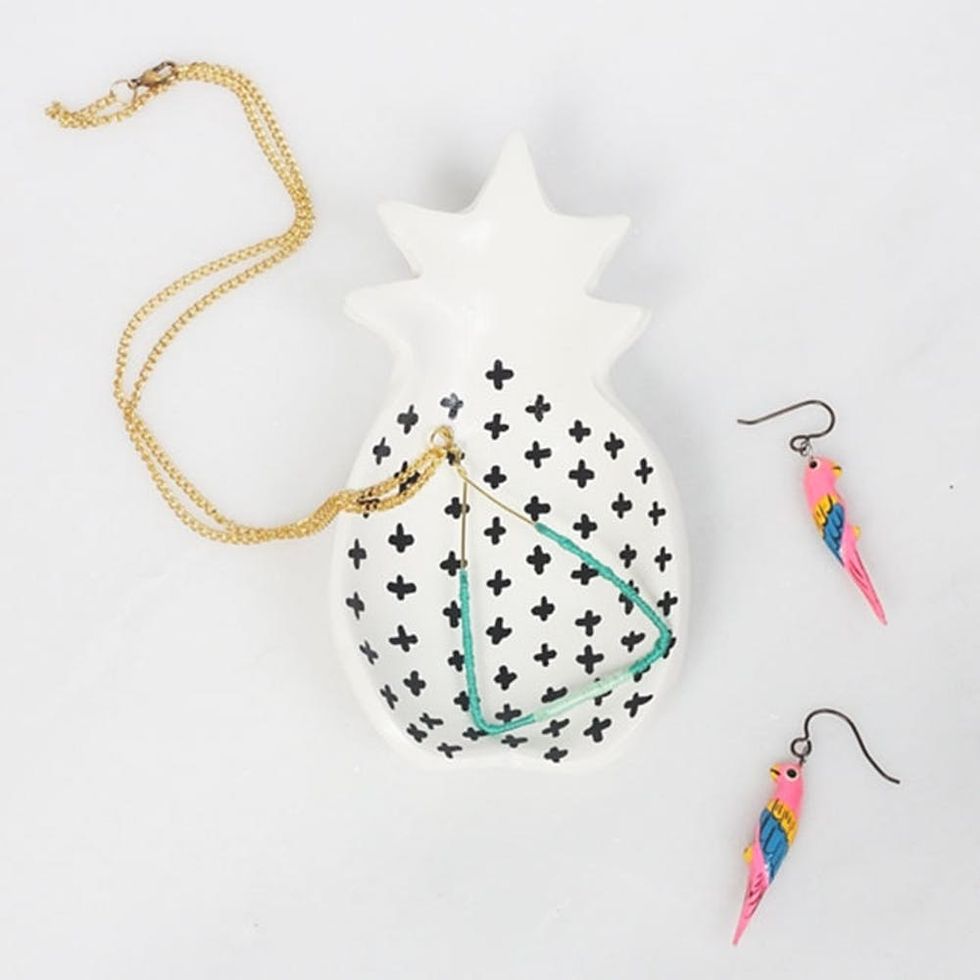 8. Pineapple Ring Dish: As huge fans of interesting uses for ordinary objects, we were smitten when we saw this pineapple ring dish made from a cookie cutter. Way to go, Jade and Fern. We applaud you! (via Jade and Fern)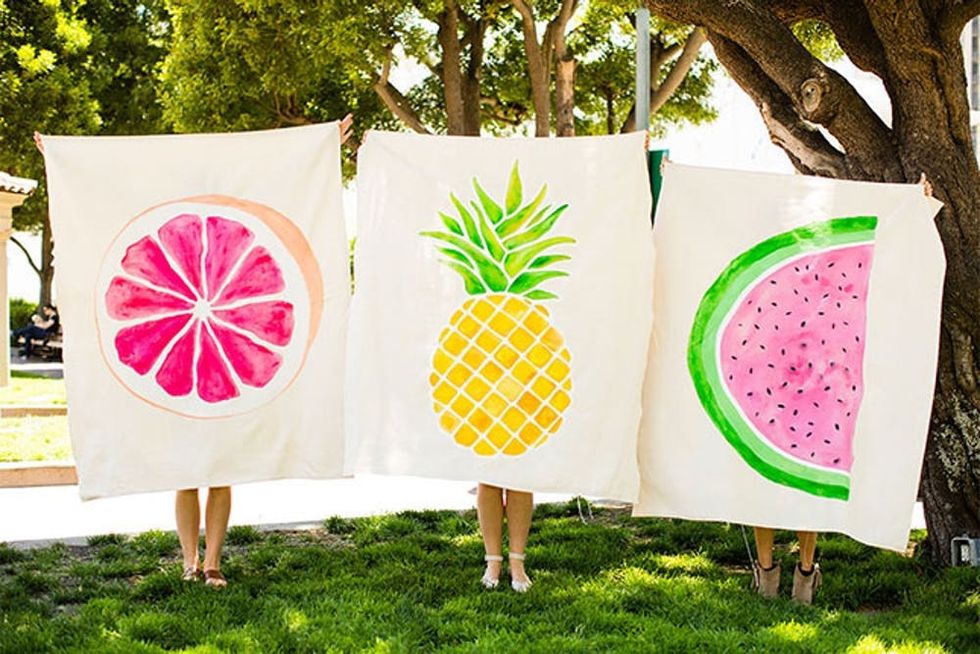 9. Pineapple Picnic Blanket: Spend your summer eating pineapples, wearing pineapples and lounging on pineapples. This blanket will shout to the world you are serious about summer fun. (via Brit + Co)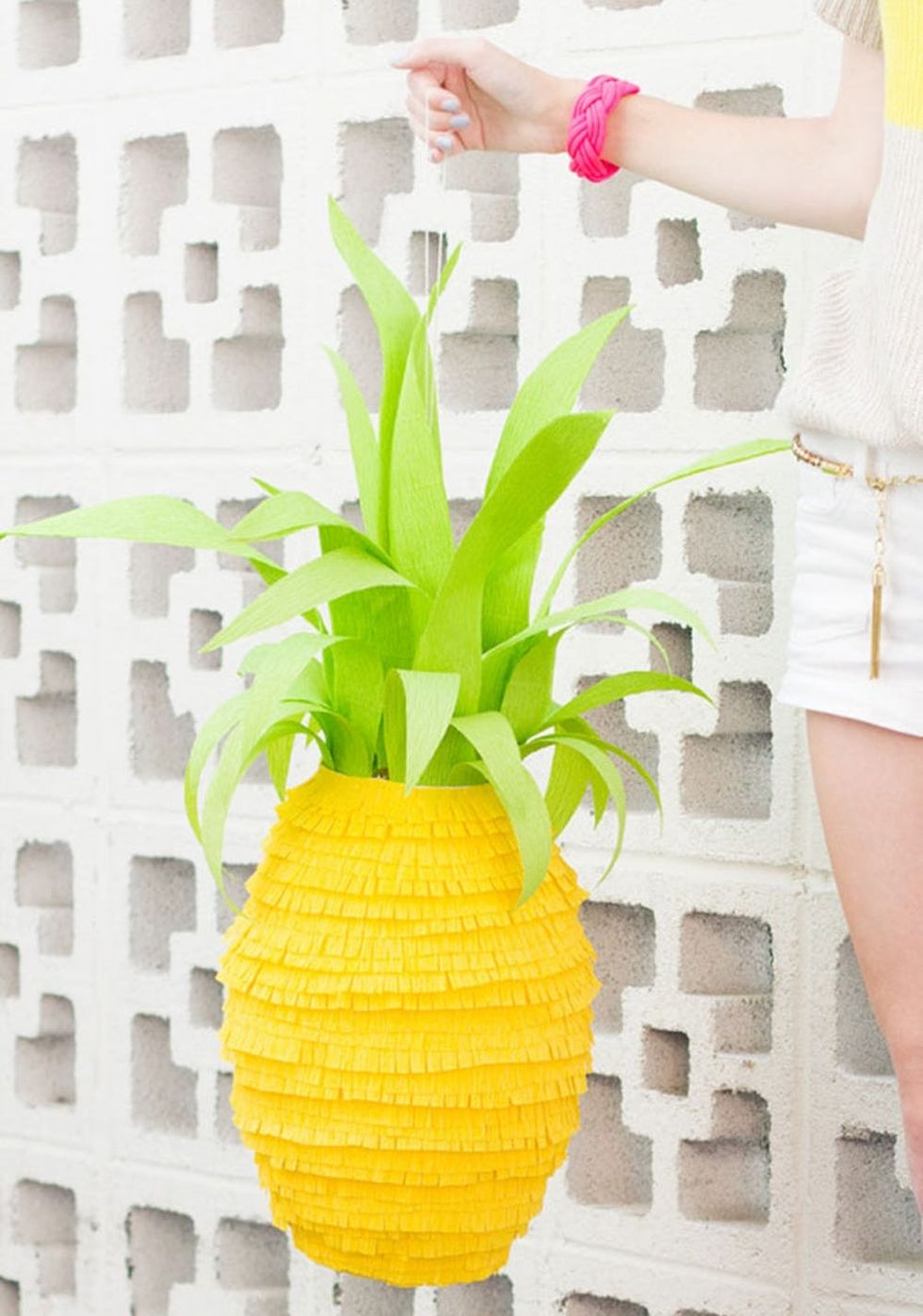 10. Pineapple Piñata: Much like garlands, party or no party, we're big fans of piñatas. These playful pieces provide just as much style as they do fun and have a place in our homes year round. (via Studio DIY)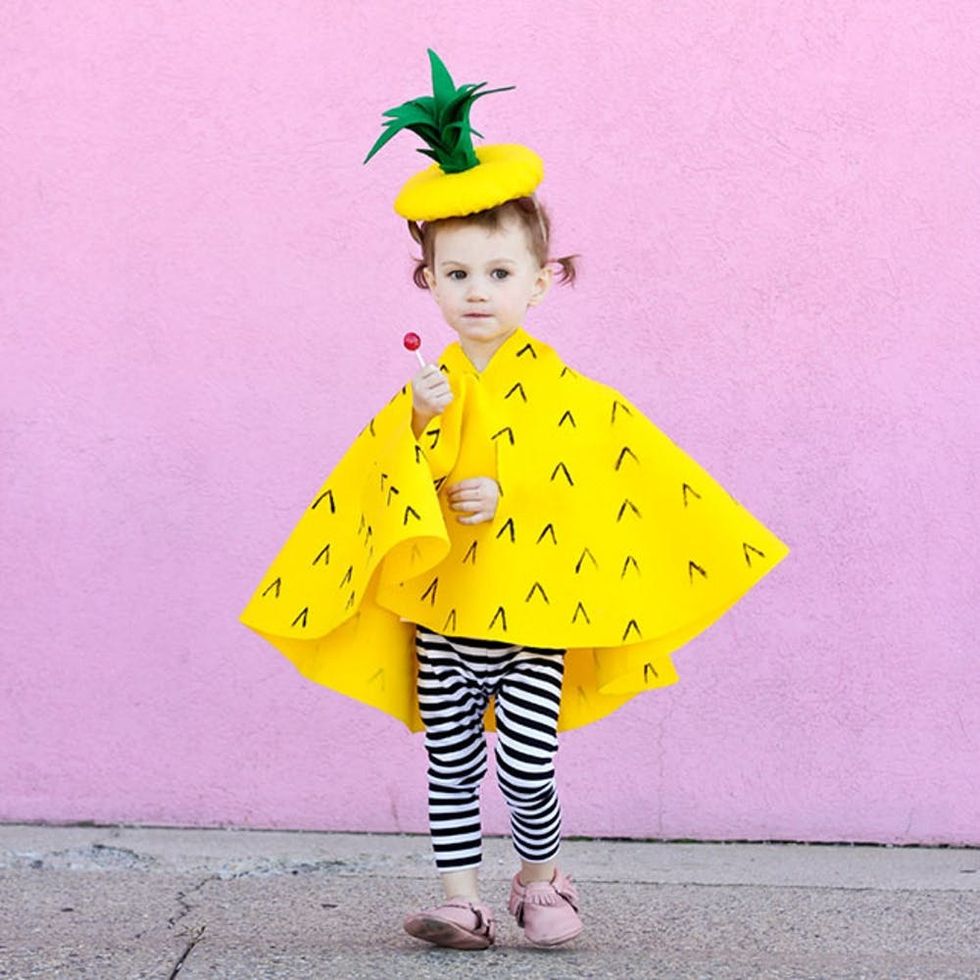 11. No-sew Pineapple Halloween Costume: Never a bad time to start thinking about Halloween or that next theme party you have on your calendar. Whether you're dressing up your little one or yourself, this easy pineapple costume will guarantee you a place in the costume contest. (via Delia Creates)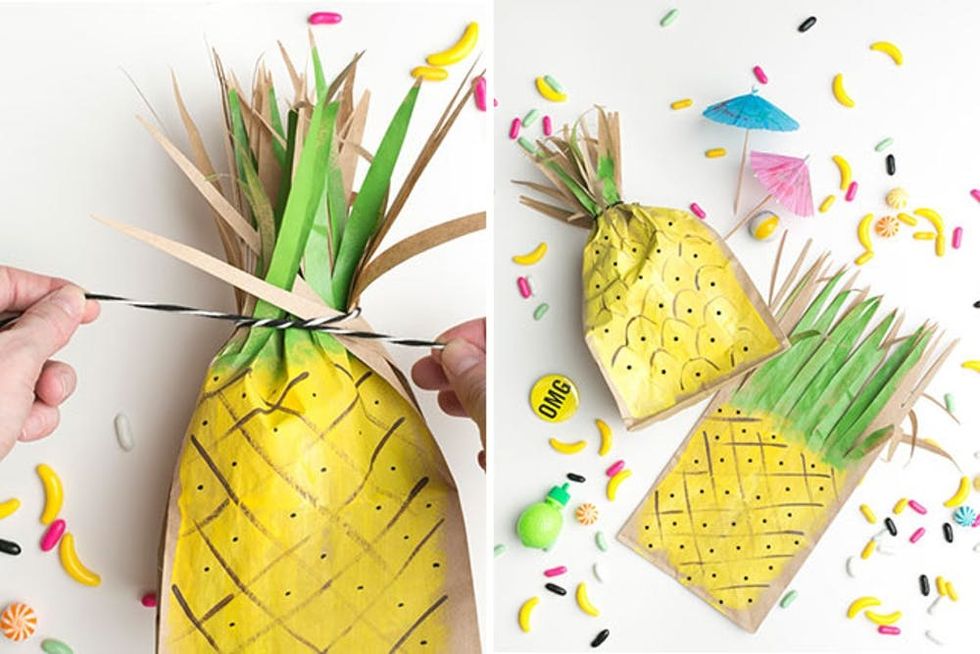 12. Pineapple Goodie Bags: Let's talk about that pineapple-themed party you've been thinking about throwing. You'll definitely need these party favor bags in the mix. Fill them with pineapple candies, dried pineapple rings and some pineapple cookies. (via The House That Lars Built)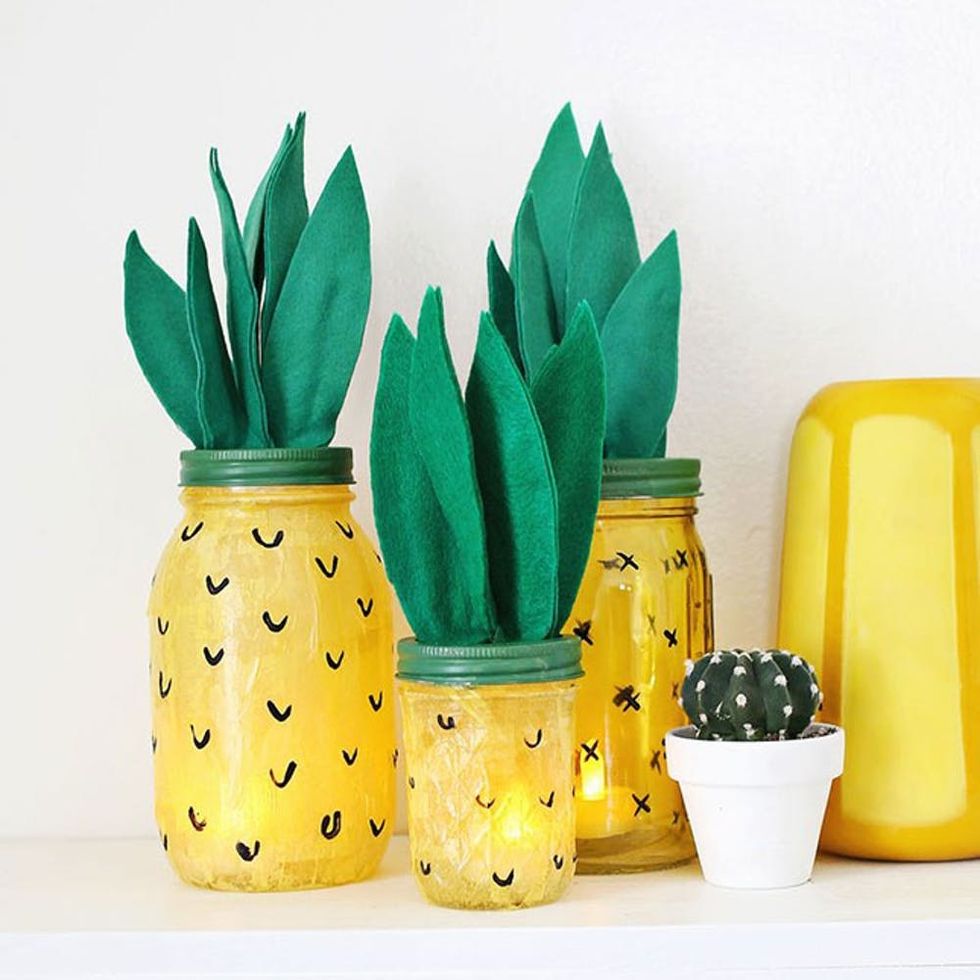 13. Pineapple Night Light: Create some mood lighting with a pineapple night light. Who said night lights were only for kids? (via A Beautiful Mess)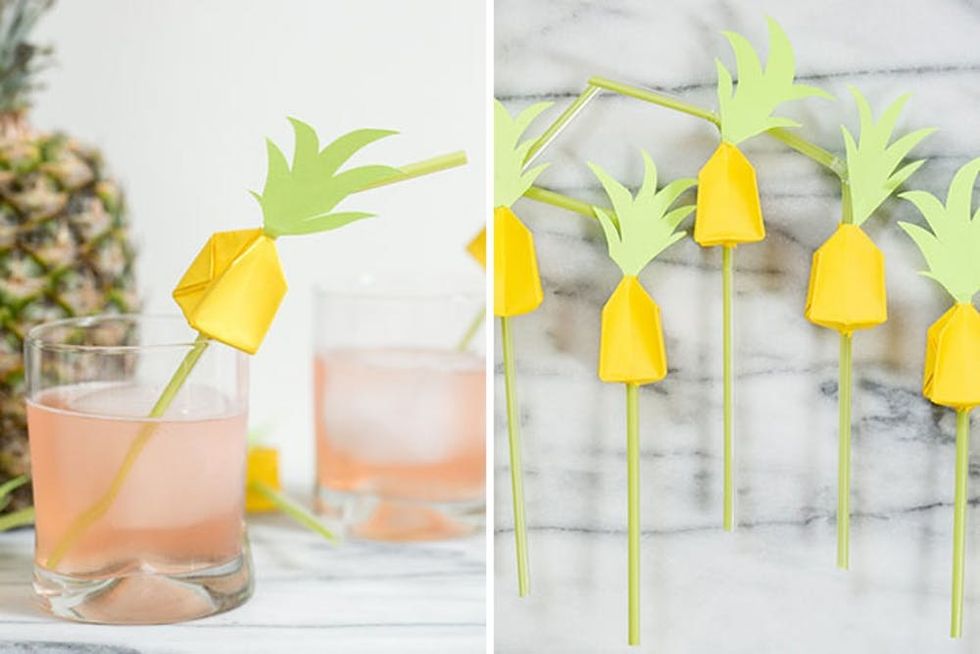 14. Origami Pineapple Straws: Make yourself a piña colada, serve it in a pineapple and sip it through a pineapple straw. No one will be able to say you aren't committed. (via Sugar and Charm)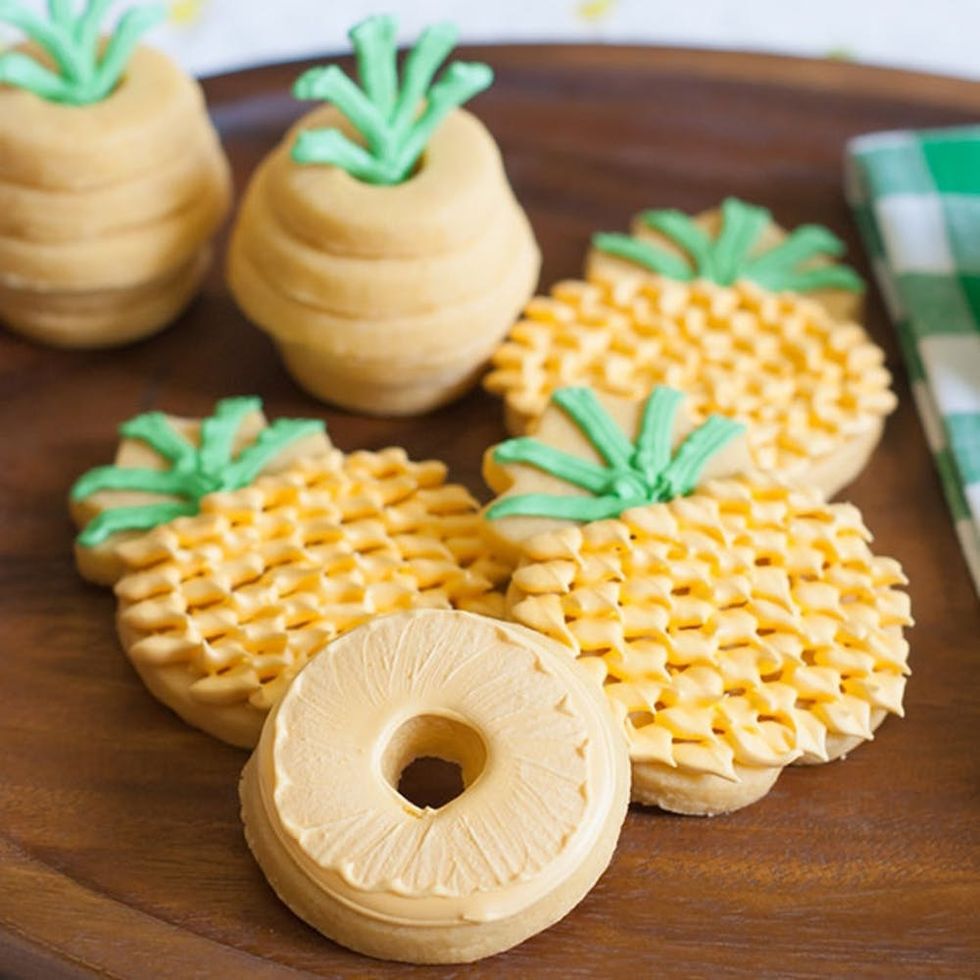 15. Pineapple Cookies: There are so many delectable pineapple desserts out there, but we're going for looks in this roundup. Bake sugar cookies and get creative with your frosting to make pineapple cookies. So good looking and so delicious. (via Bake at 350)
What other pineapple DIYs have you made? And what pineapple DIYs would you like to see on our site? Requests and ideas in the comments.