We've seen nearly every nail art trend, from patterned prints to pretty florals. We're always down to try a new design, and now there's a new nail art look that we can't get enough of. This mani is more than just a bunch of colorful designs — it's a very delicate work of art. It'll probably take some practice before you can master it, but the results are totally worth it. Yup, we're talking about the art of origami nails.
---
This new, modern design is inspired by origami art. Using origami paper, this unique nail design is flooding our #manicuremonday feed, and we are officially in love.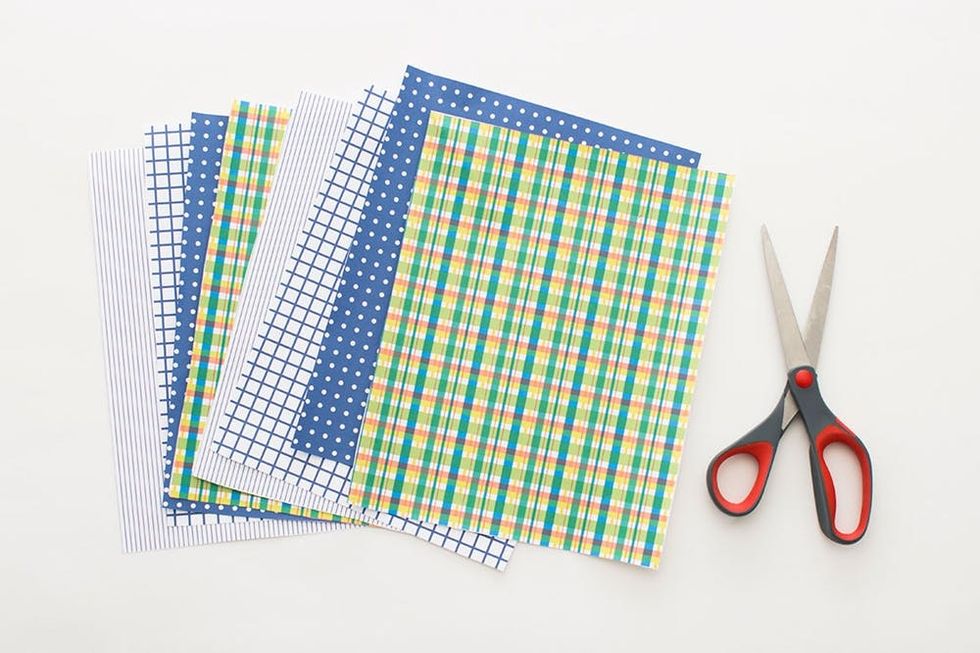 To create these bright nails, all you need is origami paper, scissors and a shimmery, translucent nail polish. Before designing your nails, cut out little triangles from the origami paper. Next, you'll paint your nails with a first coat of polish. While your nails are still slightly sticky, start arranging the tiny triangles on your nails, one by one. Gently press the triangles onto your fingers and apply a second coat of polish. This will ensure your nails are nice and smooth, and that the paper doesn't fall off.
If you've been thinking about adding more flair to your mani, you'll definitely want to experiment with origami paper. You'll be flaunting these hot nails all summer long!
Have you tried this new nail art trend? Let us know what you think about this design in the comments below!
(Featured image via Vanity Projects)