This Foundation Hack Will Cut Your Makeup Routine in Half
Sep 09, 2015
Celebrities and their no-makeup selfies are hands-down one of my favorite things to come out of current pop culture. The reason? Those bare-faced snaps serve as a reminder that we don't always need to have a makeup kit that's bursting at the seams in order to be beautiful. Or in other words, that rocking your natural mug is absolutely acceptable — quite gorgeous, at that. If you're already team #nomakeupmakeup, then you've probably got your dos and don'ts down pat. But if you're looking for a refresh, or for those of you who tend to wear more makeup every day and are looking for ways to scale back just a bit, this ones for you!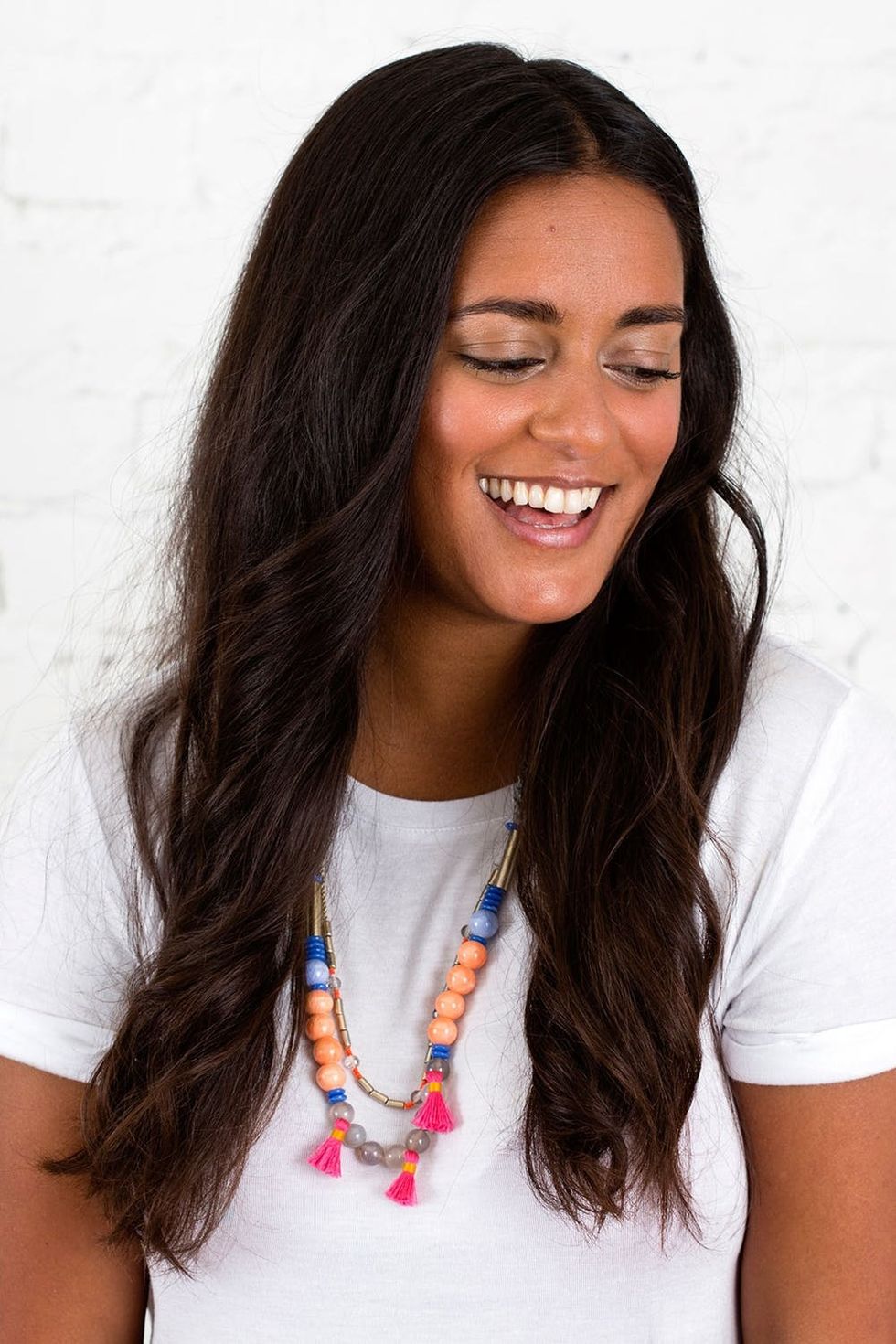 ---
On those days when you may not have time to apply the goods in your regular regimen or are looking for a way to alter your routine but stay true to yourself, here's a way to get that foundation-less look with a full-coverage plan.
Prep: Moisturize

The best way to wear less makeup is to start focusing on the integrity of your skin. Make sure you are hydrating your skin by drinking lots of water and using a serum and moisturizer that is suitable for your skin type every day.

Step 1: Prep Product

You can use any type of foundation, tinted moisturiser or even a concealer that matches your skin tone. Squeeze a small amount of product onto the back of your hand and use a synthetic foundation brush to pick up a small amount.

Step 2: Spot Apply


Traditionally, you would apply your base makeup all over your face, but the trick here is to spot apply. Simply add a small amount of foundation to the areas of your face that may need to be blended together for a flawless-looking finish. On our Creative Director Anj, we hit the center of her forehead, a few little spots on her cheeks and around her chin.

Step 3: Blend, blend, blend!

You could use your fingers or the same foundation brush to blend your makeup in, but my favorite method is to use the Beautyblender Sponge ($20). This may seem expensive, but it is well worth the investment if you want that natural-looking finish. Wet your sponge a little and fully wring out all of the water so the sponge is barely damp. Now you are ready to blend by tapping and gently smudging the product with the damp sponge.

Step 4: Apply Light Concealer

Follow this step only if you feel like you need it! With Anj, we used a minimal amount of NARS Concealer in Biscuit ($25). Apply with a small flat brush and blend with your finger by tapping over the area gently to melt any product into your skin for a natural look. But again, skip if you don't think you need it.

Step 5: Get a Pop of Color

Since you are only spot applying foundation, you can combine your blush and bronzer step into one by using a soft mauve color to give just a pop of color to your face. One of my favorites is Benefit Cosmetics Dallas Box o' Powder Blush ($28) — it has the pop of peach and the softness of a light bronzer all in one sweet little box!

Step 6: Finishing Touches: Mascara, Gloss + Highlight

Since the rest of your makeup is so minimal, you can really do anything you feel like with your mascara. Go really natural with your lashes — even get away with none at all — or go big with a lengthening and thickening curling mascara like my new favorite must-have, Benefit Cosmetics Roller Lash Super Mascara ($24).

Apply a small amount of highlight above your cheekbones and on your brow bones and inside corners of your eyes using your finger. This will give you that dewy fresh finish. Top it all off with a neutral lip gloss or lip balm for a hydrated pucker.
You can see how subtle but effective these simple adjustments are! Anj is glowing but still natural.
It may feel a little strange at first when you change up your routine, but I challenge you to give it a go. I assure you — there are serious compliments coming your way, plus it will feel awesome to simplify a little. On the flip side, this is also a great way to try wearing makeup for the minimalist who may want to experiment without over-committing too much.
What are your favorite hacks to brighten up your face without notice? Share in the comments section below.
Misty Spinney
Misty Spinney is a hair stylist, makeup artist, and fashion stylist with a strong background in design and deep passion for creativity.