'This Is Us' Reveals the Final Clues to Jack's Death Before the Big Post-Super Bowl Episode
Jan 24, 2018
We're so close to finding out how Jack died (the big post-Super Bowl episode will reveal all), and in "That'll Be the Day," we finally saw how the fire in the Pearson house started. (A crock-pot. Of all the things!)
The episode picks up where we left off last week, with Randall taking charge of his new venture: buying and fixing up the building where William lived. Even though Beth cautions him to take it slow, Randall lets his perfectionism get the best of him. He fixes things too quickly, and he tries to do too much in too little time. Kevin is helping him, but mostly to avoid having to talk to Sophie.
---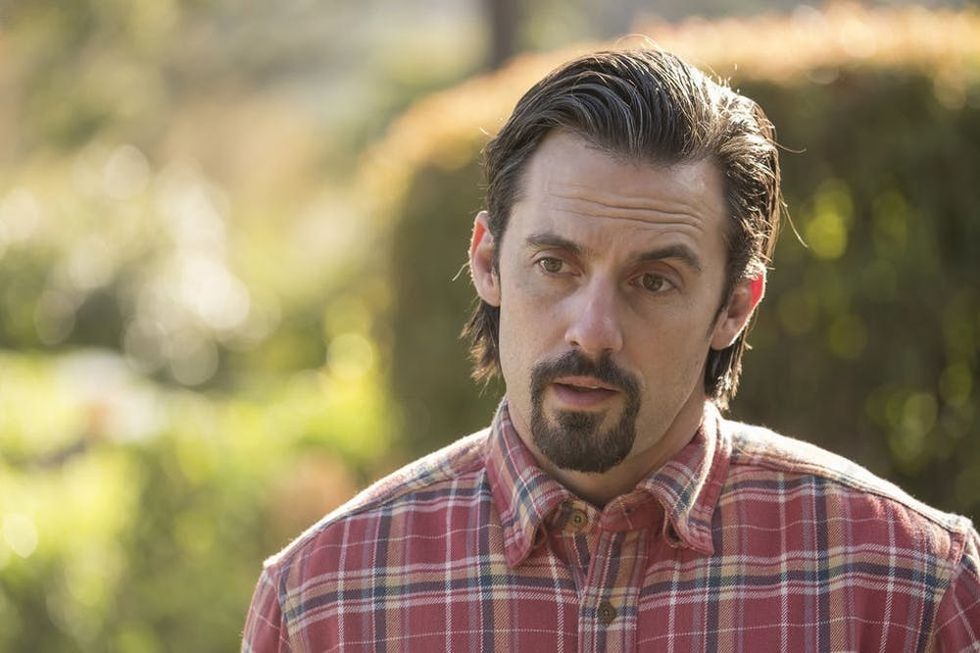 Inevitably, Randall's rushing catches up with him: He accidentally leaves a hole in the wall that starts an infestation of roaches, which forces Beth to evacuate the residents to a motel. Kevin refuses to leave, and when Randall goes to talk to him, his brother finally admits that he feels like he's starting a new career and he's too old to do so. It directly parallels Jack's new "Big Three Homes" venture, which he tried to get back into as a second career before his death.
Meanwhile, Kate's dealing with her own issues. She suspects Toby has been hiding porn, but instead she finds out that he's been looking up dogs for her. Apparently that's a sensitive issue for Kate, and we'll eventually learn why. But she does at least go to the shelter to meet one of the dogs she loves. It's an emotional moment, even if she's reluctant to take the (adorable) dog home with her.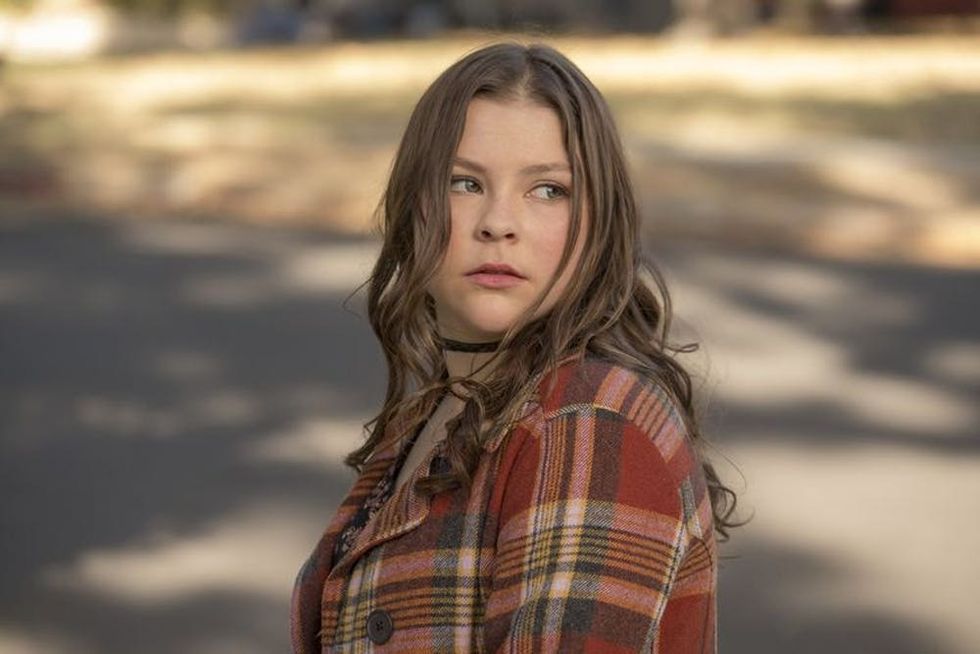 In the past, we find the family on Super Bowl Sunday, and now we know where we are in relation to Jack's death and the timeline. Randall is with his girlfriend, Kevin's leg is in a cast, Kate has her dog. Jack (wearing his Steelers shirt, naturally) is sad that this will be the final Super Bowl they all spend together, because the kids will be going off to college. But everyone is kind of doing their own thing already anyway: Randall leaves to see Titanic with his girlfriend (can't blame him, honestly), Kate is working on her audition tape for Berklee, and Kevin is still cranky about his injury. When he fights with Jack and leaves, it's terribly emotional, because you know this is the last interaction they had before Jack's death.
Kevin does eventually apologize to Sophie in the present, but Sophie — though she forgives him — doesn't take him back, and that seems to be that. And when Kevin gets home, there's another wave of emotional hurt: He finds a package from Charlotte, the high-school classmate he slept with and then left. Apparently, he sent her a note apologizing, and in return, she mailed back Jack's necklace. So the only person he still needs to really make amends with is his dad, and…yeah.
Back in the past, we see Kevin's fight with his dad over Sophie being accepted to NYU. He wants to be with her, so when he leaves for her house, he doesn't come home. He does call Rebecca to say goodnight, but he refuses to talk to Jack. And in another heartbreaking move, Jack leaves a note on Kevin's door saying he loves him, which we know Kevin will never see.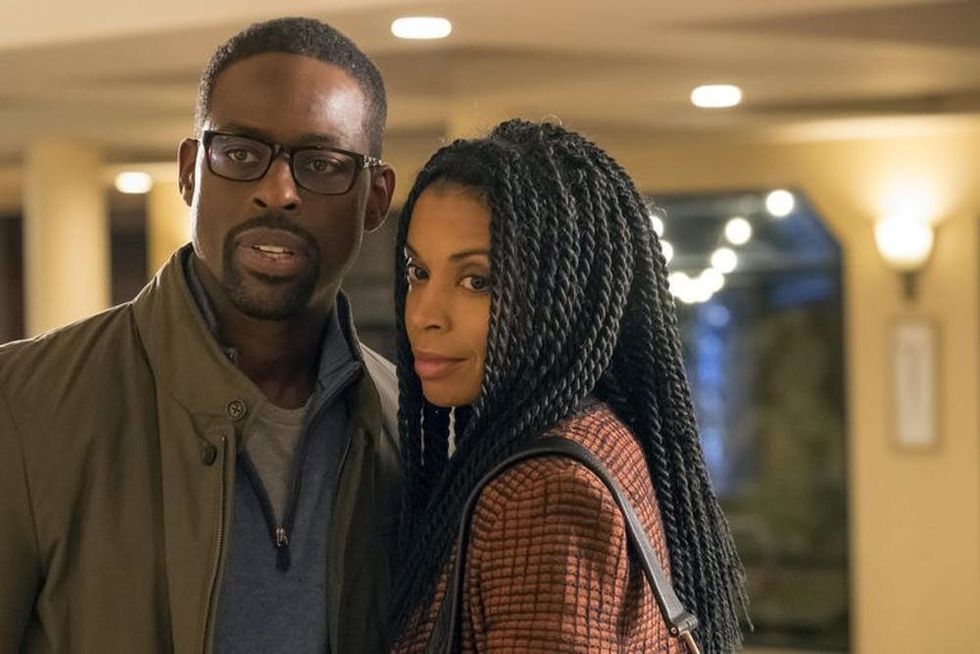 The faulty slow-cooker that started the fire actually came from the Pearsons' elderly neighbors and an old box of junk that they kept…including the fire-starting appliance. We already know Jack and Rebecca forgot to buy batteries last week; this week, we watch Jack, having spent the night alone, clean up after the Super Bowl and turn off the slow-cooker — except he apparently doesn't. And we all know what happens next. In fact, we see it: the machine turning back on, the fire spreading through the house with no one knowing.
On February 4, we'll find out the final pieces of the puzzle. But This Is Us has already given us so much emotional drama, and so many emotional pieces of that puzzle, that it's hard to imagine how anything can be worse than Jack Pearson — everyone's beloved Jack Pearson ' spending his final night alone without the Big Three.
(photos via NBC)
Andrea Towers
Andrea Towers is an entertainment writer whose work has appeared in Bustle, Variety, Paste Magazine, Mashable, and more. She loves celebrity life, coffee, superheroes, and crying into her wine glass over really good programming. She lives in New York, and was previously a writer and editor at Entertainment Weekly. You can find more of her pop culture ramblings and thoughts on Twitter at @_atowers.
TV
If you lack a certain way with words, then perhaps you can rely on showing how you feel this holiday season with an artful greeting card you can make at home! Brit dropped by our crafting studio where we teamed with Camp by Walmart to create a choose-your-own-adventure holiday card tutorial. In the interactive video, it's up to you to decide what type of card you want to make — sentimental, or stylish? Three-dimensional, or keep it simple? After you've selected your design vibe, Brit helps you assemble it all together so your last-min card is ready to send. Get ready to pick up a few new DIY tricks when you watch the video now!
Holidays