'The Final Table' Winner Timothy Hollingsworth's Drop Biscuit Recipe Is Easier to Master Than You Think
Apr 27, 2019

---
Chef Timothy Hollingsworth has one impressive resumé. Formally the chef de cuisine at the renowned French Laundry in Napa, California, he won Netflix's The Final Table cooking competition last winter and currently owns and operates Otium restaurant at the Broad Museum in downtown Los Angeles. Brit + Co sat down with Hollingsworth at Yountville Live in California to talk about life after the show, to learn how his family inspires his cooking, and to score the recipe for those biscuits his restaurant is so famous for.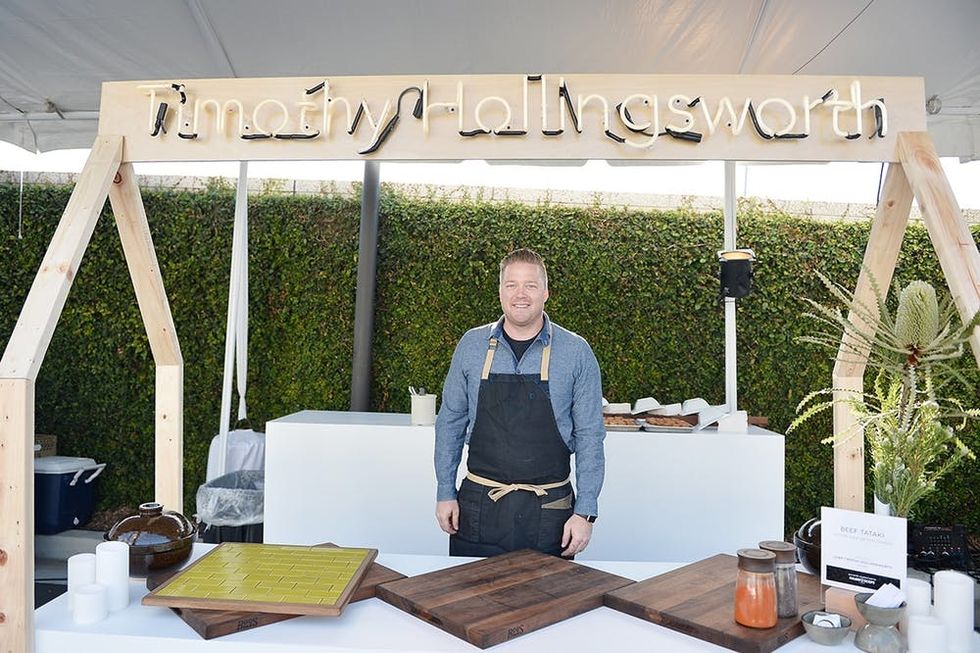 Brit+Co: How has life changed since winning Netflix's The Final Table?
Timothy Hollingsworth: There have been great responses from my peers and colleagues. I think people really enjoyed the show. It's really interesting how many little kids watched the show. That was very surprising to me. There has been an influx of kids wanting to come to Otium and visit us. And that's been really fun.
B+C: On your Instagram page you've been teaching your kids how to cooks simple things like omelets. Can you tell us a little bit more about that?
TH: I try to get them [my kids] involved in little things. Right now my daughter is learning how to crack eggs. Then I whisk it really well and teach her how to whisk afterward. So she's basically going through the motions that I'm doing. I just want her to watch as I make the omelet and let her help a little bit. For me, doing something as a family is really important. Food brings people together, so I think teaching my kids to cook will be a real priority as I raise them.
B+C: You're often seen pictured with a grill too. What do you often grill at home?
TH: I love things over a wood fire — that smokiness and char. I grill some things that are fast and easy like steaks or something that smokes all day like a brisket. I also might grill ribs or a whole chicken. I even make cookies on the grill. I just made chocolate chip cookies on the grill with my kids.
B+C: Your restaurant seems to have a lot of Middle Eastern influence. What are some spices that you are inspired by?
TH:Seven spice is one. Everyone has their own ratio. My mother-in-law went to Lebanon. I told her to go to a spice market and get the seven spices whole [rather than ground]. She brought it back. I weighed everything, blended it together, then I started tweaking it a little so it fit the flavor profile that I was looking for.
Another spice I like is zaatar. It's really incredible because it's so regional. It doesn't matter if people are from Armenia, Lebanon, Syria, Jordan, or Israel. Wherever this spice comes from, it's a blend of wild oregano, wild thyme, sumac, and sesame. If you go to my house right now, I have jars and jars and jars of zaatar, and they're from different areas in the world. The one that I love the most is from Jordan. I think they use more oregano than thyme. It's very fluffy, and I love the flavor.
B+C: How did you master your incredible drop biscuits?
TH: I don't remember this recipe off the top of my head, because I do it by feel. I've made these biscuits so many times. It's just one of those things I grew up making as a kid, and it's very easy.
There's a correct ratio. I've made it so many times that I can use my hands and know what 2 cups of flour feels like. I can take baking soda and mix it in there and know that's 1 teaspoon or 1/4 teaspoon or whatever the recipe calls for. Ultimately when you're making the biscuit, there's either the appropriate amount of flour or a little bit too much. So as you're mixing it, you can feel the wetness of the dough. This will help you know that your biscuits are too dry, or you don't have enough butter in there.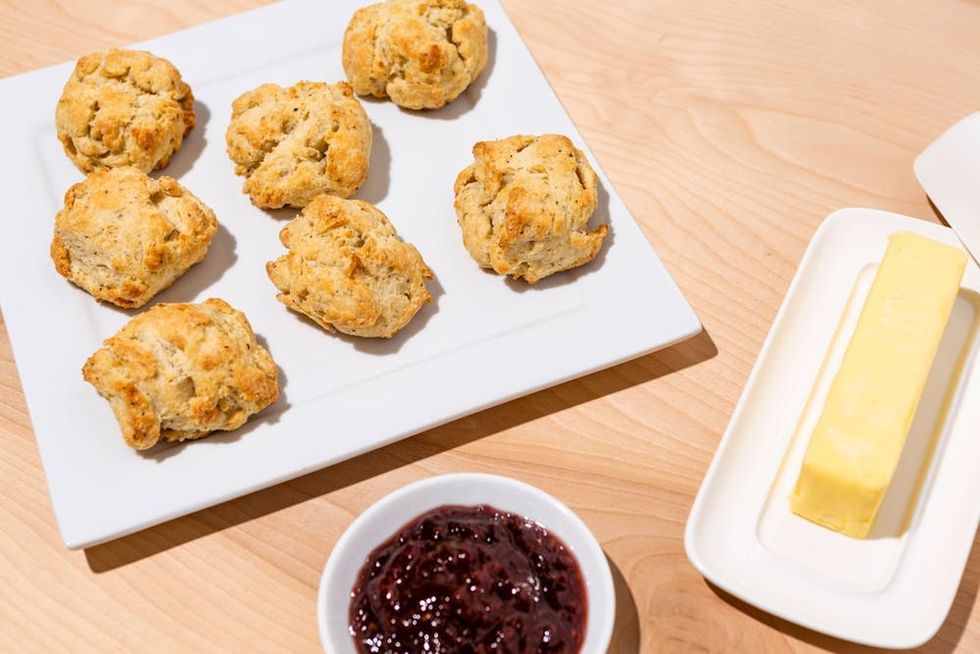 drop biscuits
(Make 8 biscuits)
Recipe Notes: Chef's original recipe calls for 3 tablespoons of black pepper. We were concerned that might be too spicy, so we reduced it to 1 teaspoon, but do as you see fit!
Ingredients: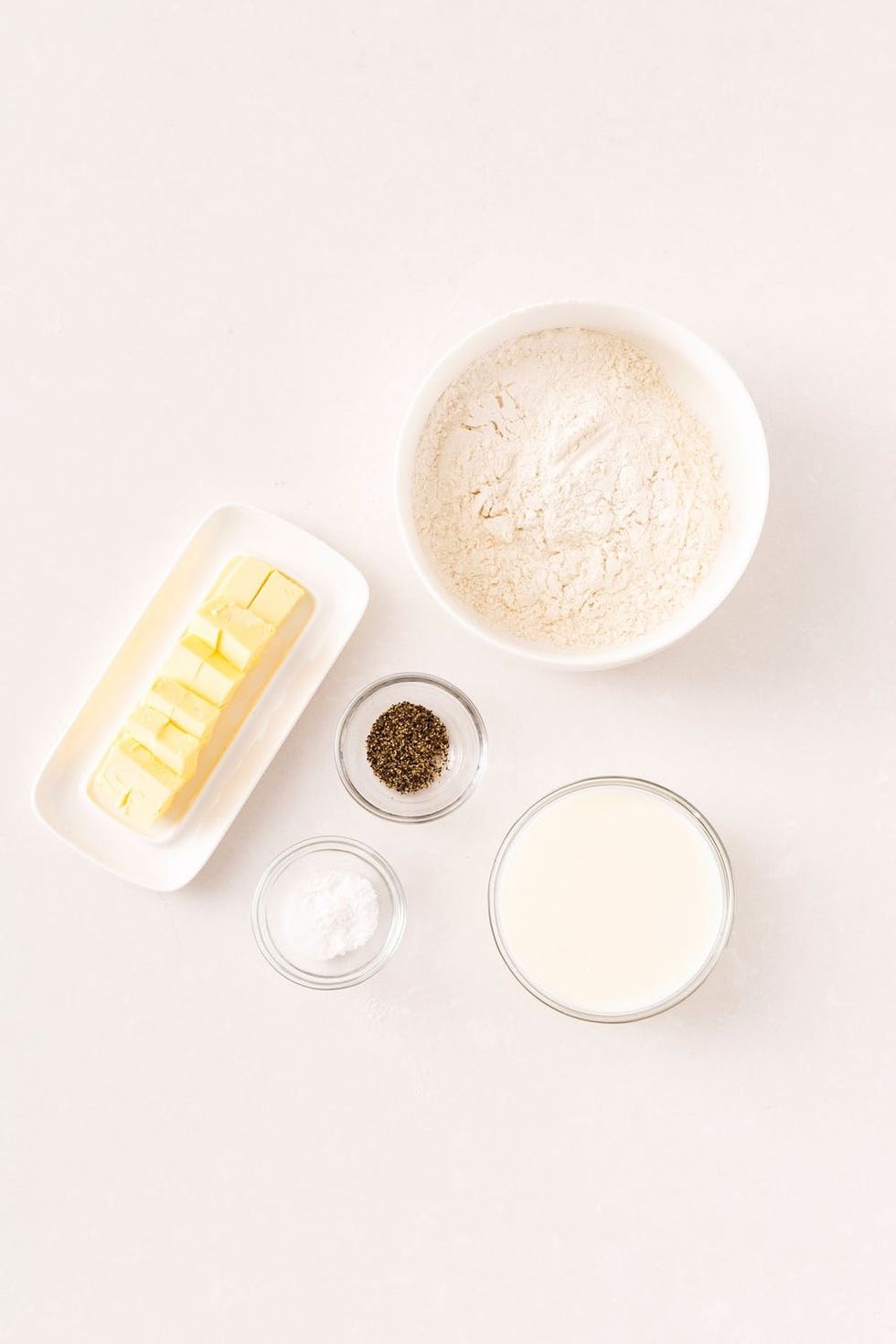 Directions: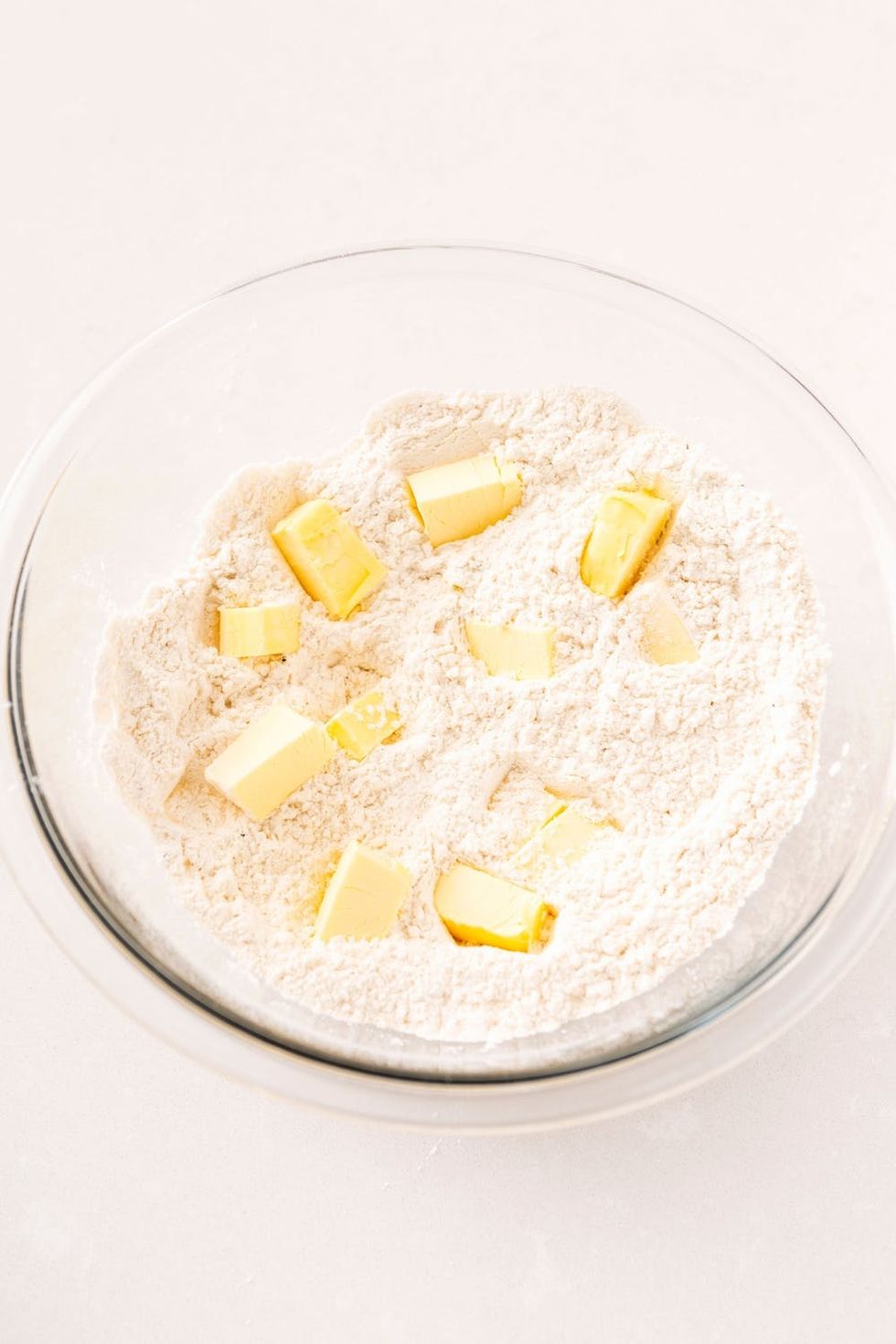 1. Combine all dry ingredients, then add the butter.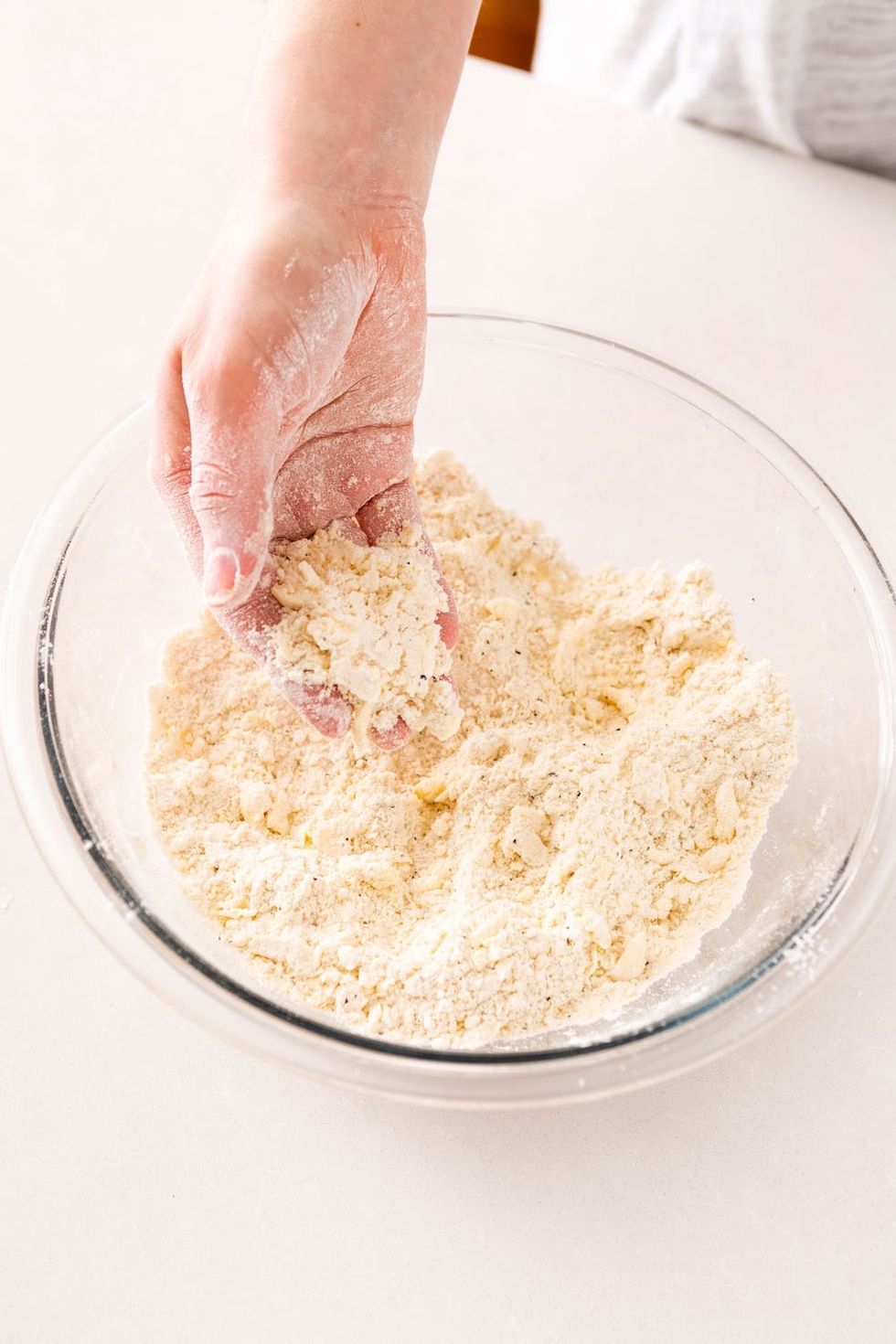 2. Use your hands to rub the butter into the flour mixture, until it resembles wet sand.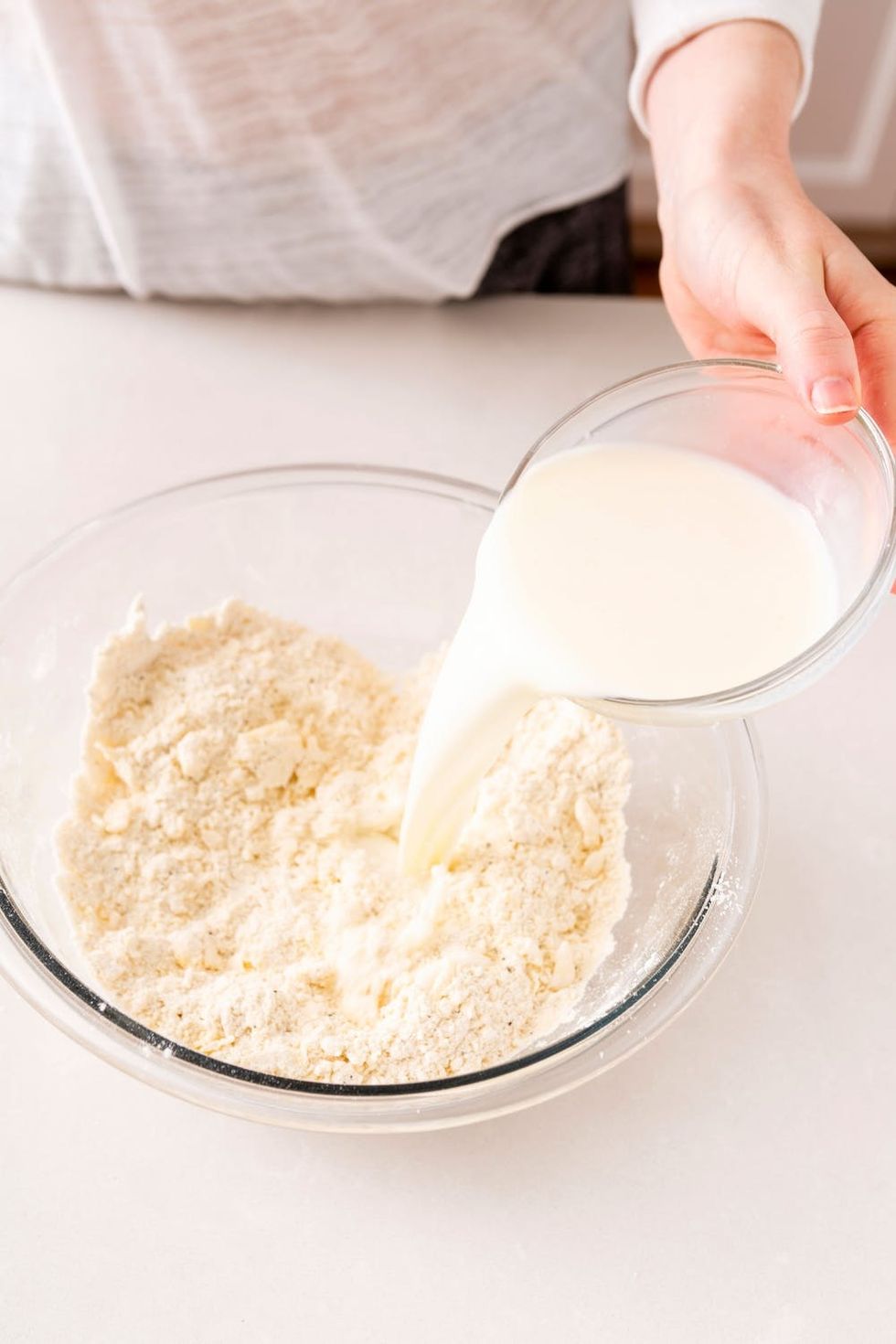 3. Add wet ingredients in with the dry.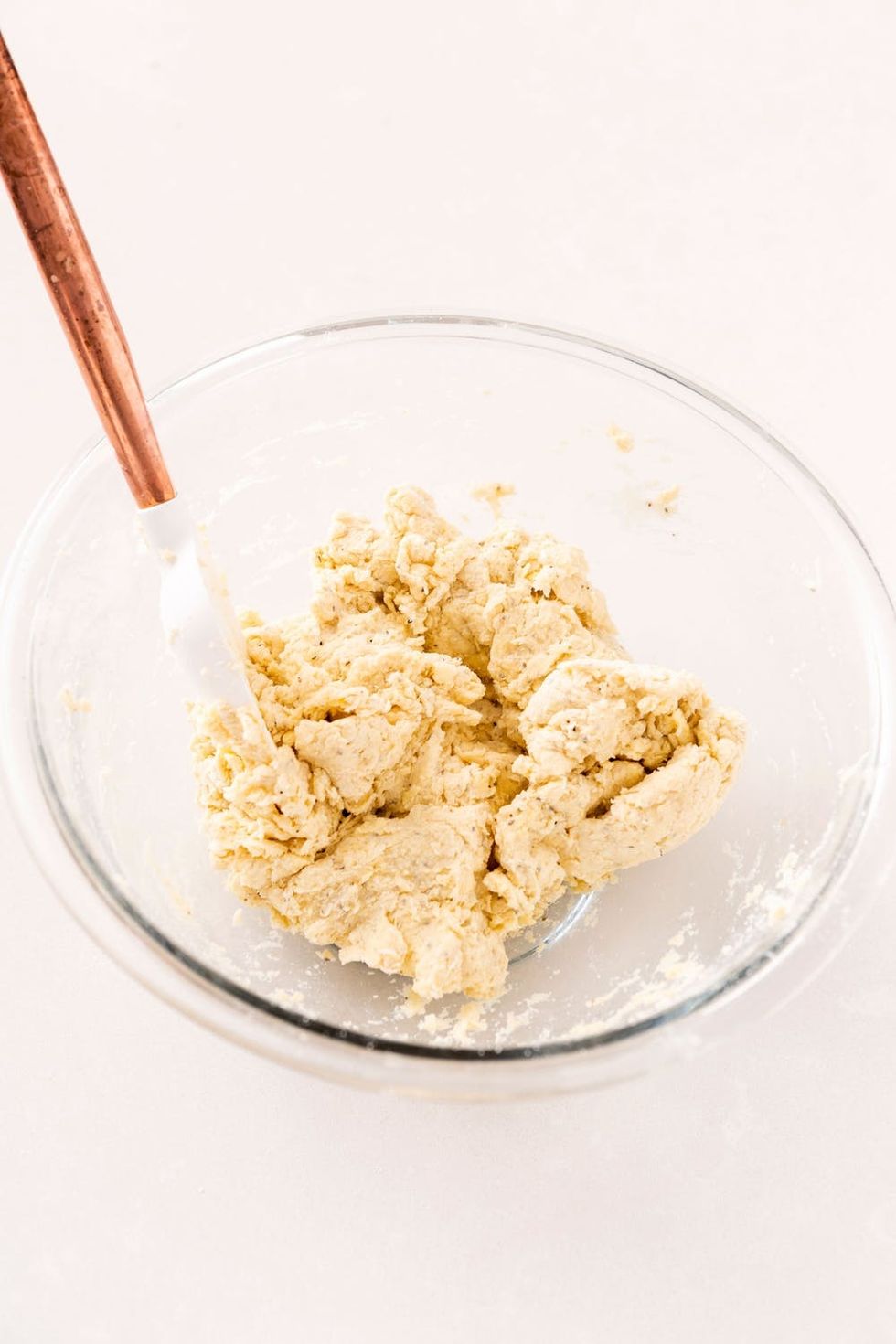 4. Stir until just combined. Do not over mix.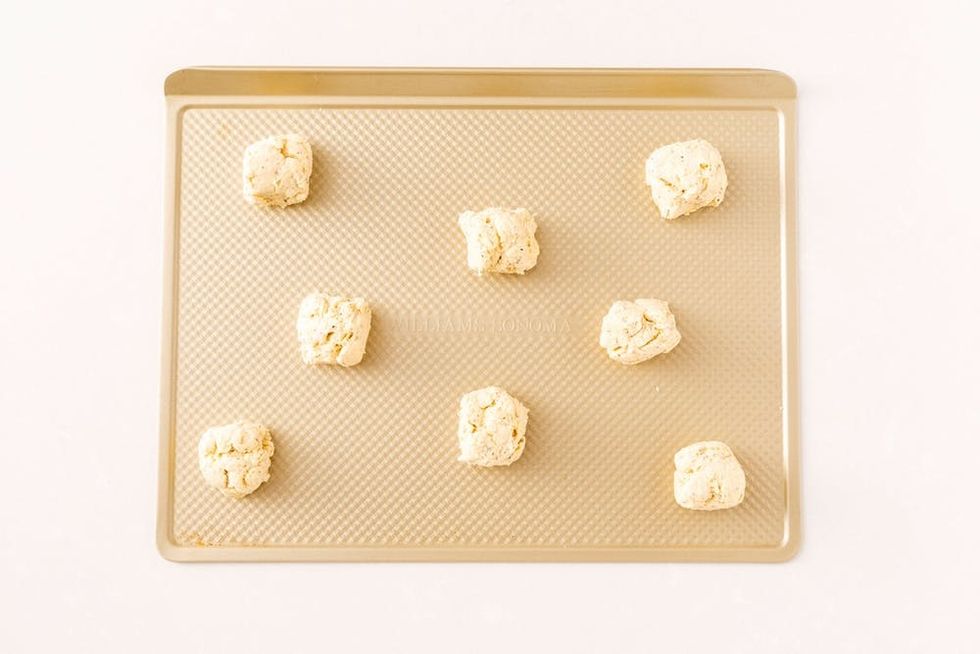 5. Form 8 biscuits. You can roll and form biscuits but Hollingsworth prefers to drop the biscuits. That way there's a nice crunch to the crust. If you like golden tops, brush them with buttermilk.
6. Bake at 400°F for 25 to 30 minutes.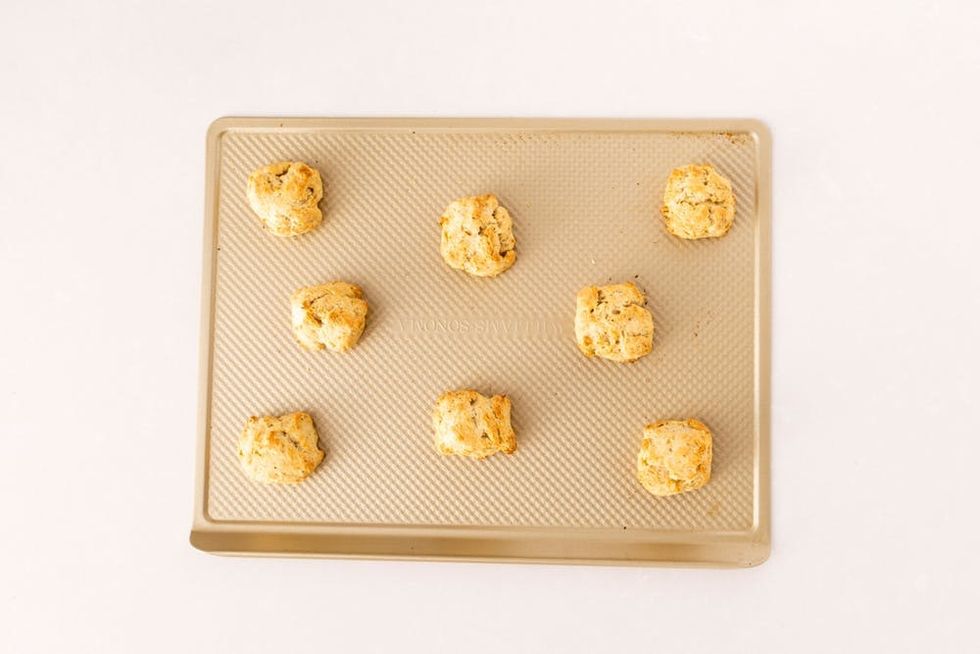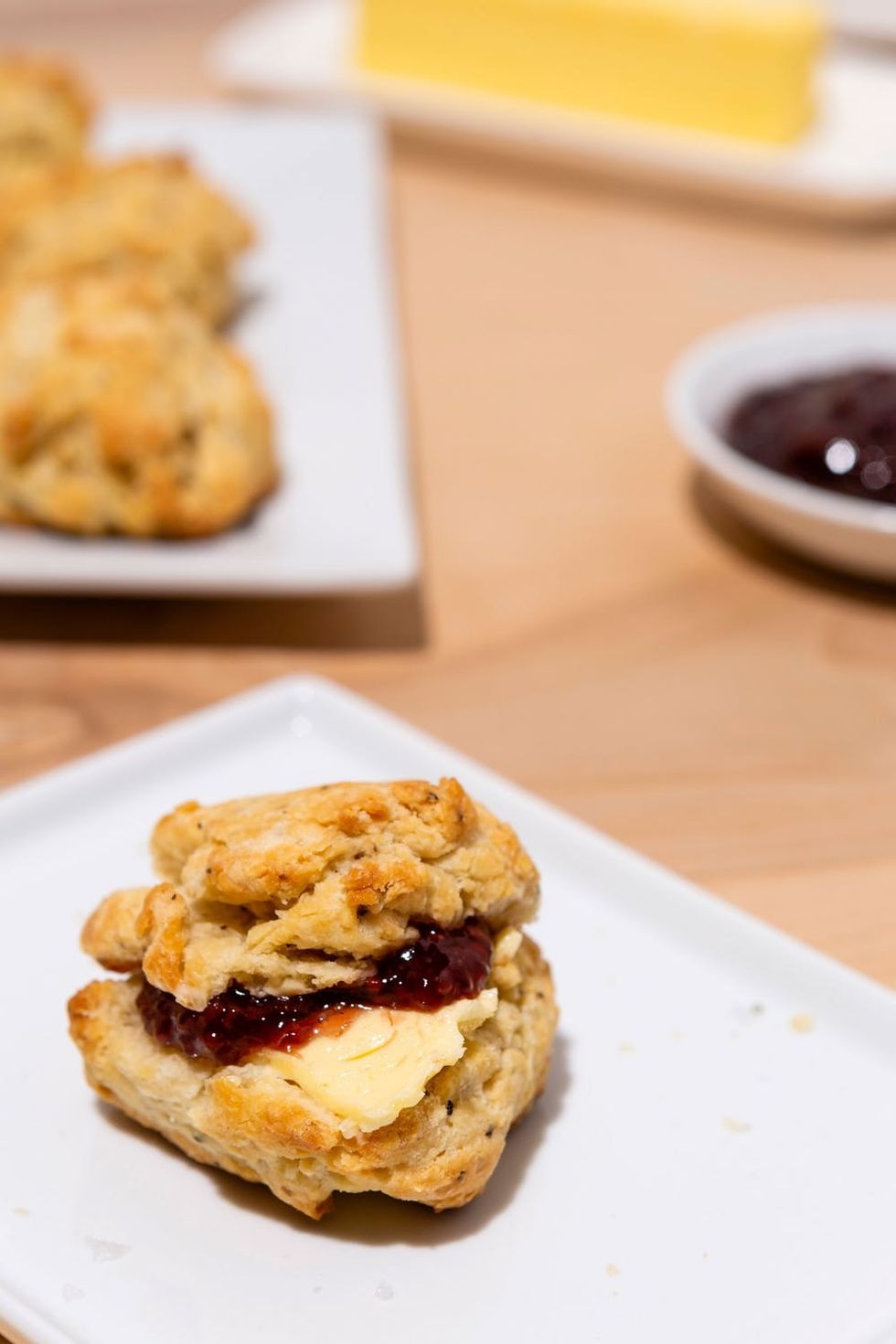 7. Serve with jam and butter.
Brit + Co may at times use affiliate links to promote products sold by others, but always offers genuine editorial recommendations.