5 Weird Ways to ACTUALLY Get Rid of Blemishes
Apr 16, 2016
We have access to all sorts of products to help our skin look its best — and battle the occasional pimple. With all the DIY skincare, the all-natural beauty movement bringing on a slew of new products and even higher-end, majorly active products that work within hours of applying, there really is something for everyone. I could list every way I've seen people all over Pinterest try to get rid of blemishes, or I could give you the real scoop. These wonderfully weird + wacky methods have my seal of approval. After using them once… or a dozen times to zap my zits ;)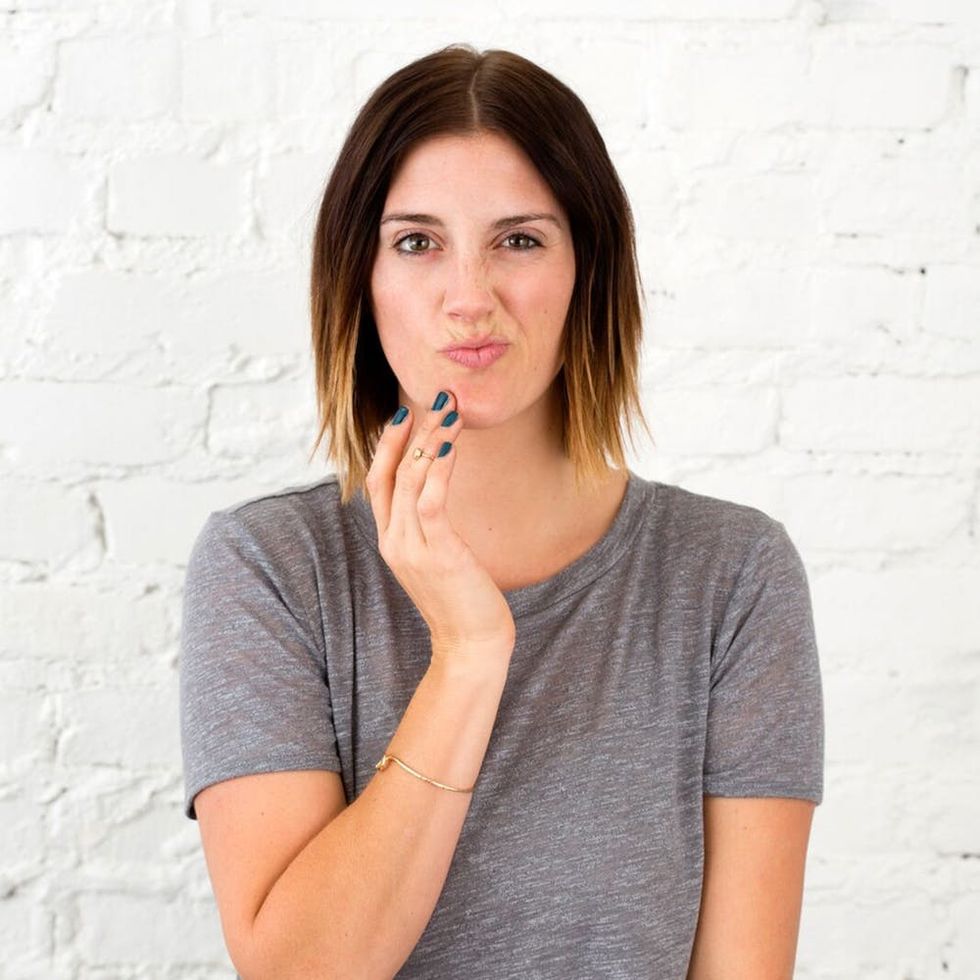 ---
The Best Blemish Busters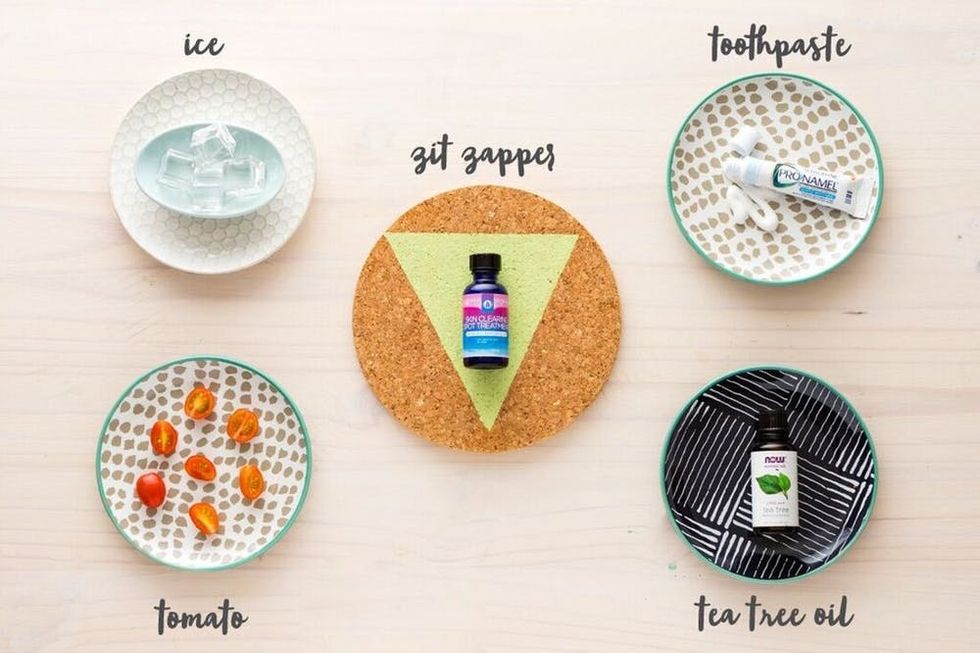 Take a look at a few of my favorite blemish busters — mind you there are endless products and home remedies (I sense a DIY Acne treatment post coming your way ;). Here are five of the best from my own personal experience keeping my skin clear:
1. Best All-Natural Spot Treatment: This Insta Natural Acne Spot Treatment ($22) is the end-all-be-all when it comes to zit zapping! This formula packs a punch; I've honestly never used another product that works as fast or effectively as this little bottle of kick-ass!! I will say that it's no joke, and you really want to apply it to your blemish only. It's a zap of an intense, fast-acting formula that you can feel working right away. My blemish is noticeably better within a few hours of applying.
2. Best All-Natural Secret = Tea Tree Oil: If my skin is feeling more sensitive, I grab my long-time skin-clearer tea tree oil. I actually apply a layer of this oil all over my face once a week for maintenance, but it also works great as a spot treatment. Tea tree oil is known to disinfect and purify your skin, which helps prevent acne and, in my case, helps those hormonal punk pimples go away faster than they would with anything else. Find an oil that is 100% pure, like Now Essential Oil Tea Tree ($6).
3. Best Toiletry That Doubles as a Zit Zapper = Toothpaste: I've tried a *lot* of different toothpastes and use an all-natural toothpaste, but for getting rid of pimples, the type of toothpaste you use as a spot treatment actually does matter. Gel toothpastes don't seem to work for my blemishes; it's all about that creamy hardcore stuff like Sensodyne ProNamel Gentle Whitening Toothpaste ($2). Apply a dot over your blemish and sleep on it. By the morning you should see a milder version of the trouble spot. This is a great on-the-go spot treatment while traveling!
4. Best Blemish Buster You Can Find in Your Pantry = Tomato: For those of you in a pickle without any of the above, you can always open up your fridge… and reach for a tomato. The acidic juice from the tomato is packed with vitamin C and antioxidants, which will help minimize pores and speed up the drying out of your blemish. Apply the pulpy part of the tomato to your blemish to treat, apply the juice all over and leave on for 10-15 minutes for preventative measures.
5. EASIEST Pimple Treatment Ever = Ice: Weird right?!?! But think about it, what do you do when you have swelling on any other part of your body? You put ice on it. For those moments when I need fast action on those hormonal blemishes that are deep in my skin, I simply wrap ice in a thin cloth and hold it on my blemish for a minute. If I need to repeat this step again, I wait a few minutes in between so my skin doesn't get irritated. This reduces swelling, the pain and the longevity of the little suckers!
It's important to note that the cause of pimples or acne really is different from person to person and you'll want to consult a dermatologist or naturopath if you're really feeling defeated by your blemishes. Find the source of your acne if it's more than just a blemish or two here and there. But in the meantime, these wacky household remedies will really (drumroll) hit the spot ;)
Follow us on Facebook to discover more hacks that will boost your confidence!
Misty Spinney
Misty Spinney is a hair stylist, makeup artist, and fashion stylist with a strong background in design and deep passion for creativity.
Skincare