Why Your Kid's Bike Is Officially Cooler Than Yours
Dec 24, 2014
When you're a kid, getting a bike is pretty much the highlight of your decade. We can remember when our parents presented us with our first Huffy 10-speed. It was one very fine day.
But sorry Huffy, you just don't quite cut it for the style-obsessed kids (aka parents) today. Times are changing, and not just any bike will do. If you're going to give your child one sweet ride, you better make sure it can stand up to the competition. And that's where this epic balance bike ZumZum comes in.
---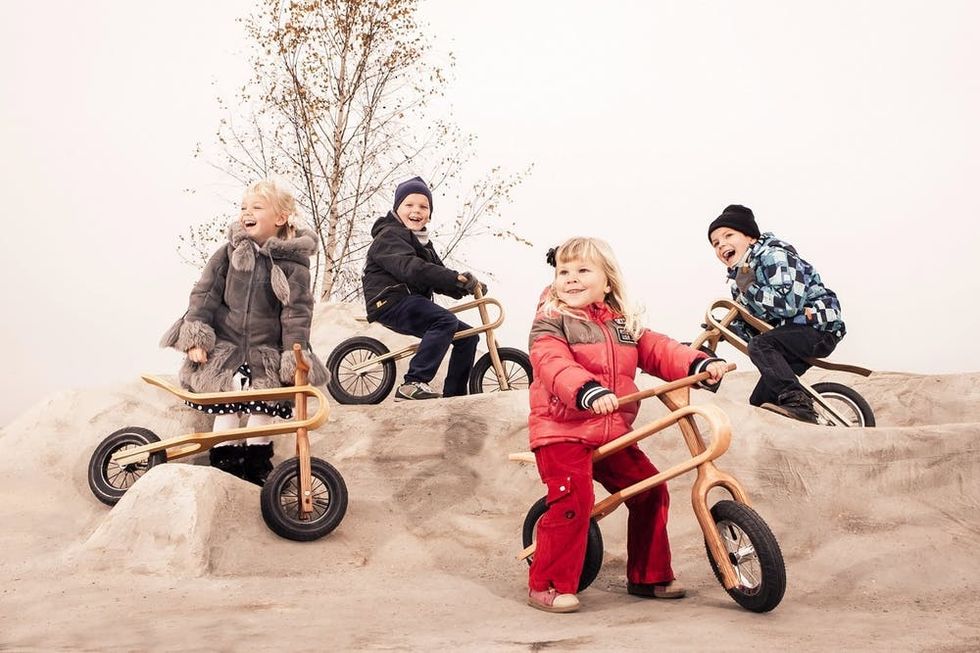 ZumZum is a natural suspension bike that helps kids — especially young ones — learn to ride. With no pedals, the movement is all in the feet, as kids slowly learn to manage their balance on the seat.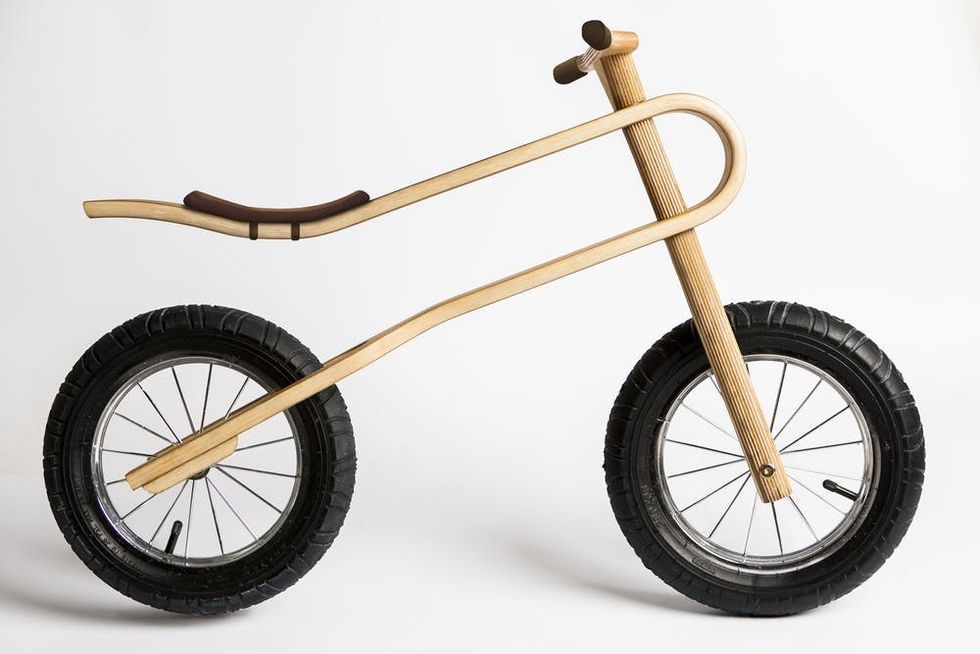 The bike comes with non-marking rubber tires to avoid scuffing surfaces indoors, but still making it suitable for playing around outside. It's also an exercise in simplicity, since there are only three parts making up the frame of the bike.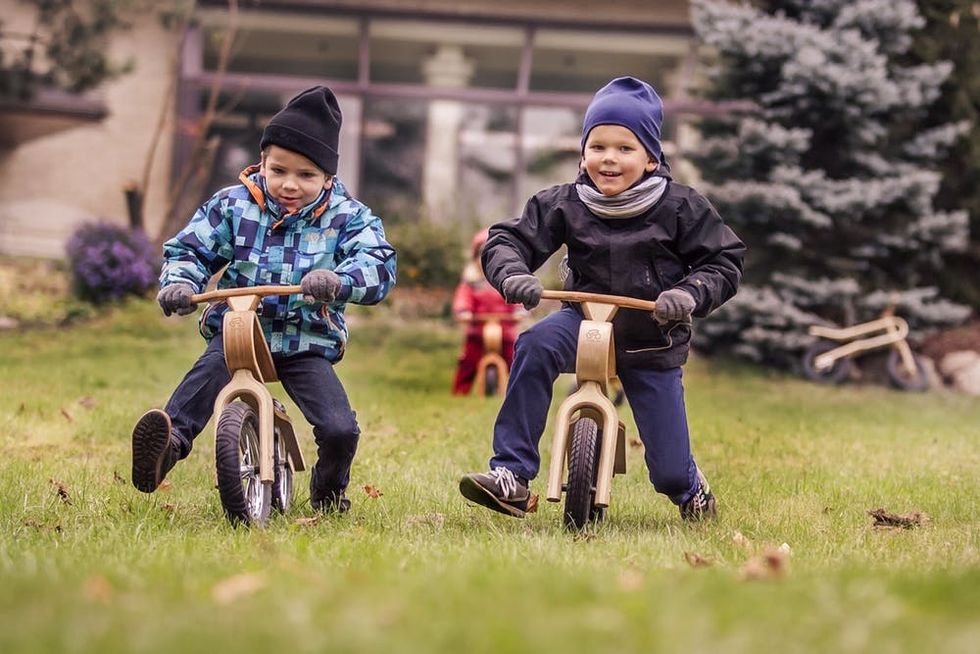 An adjustable frame allows the bike to grow as your children do, until they're ready for a real big-kid bike. Even better, the steering wheel has a built-in NFC tag, which means you can ID your bike with your smart phone, keep track of your warranty and most importantly, make sure you don't accidentally take home the wrong bike from daycare.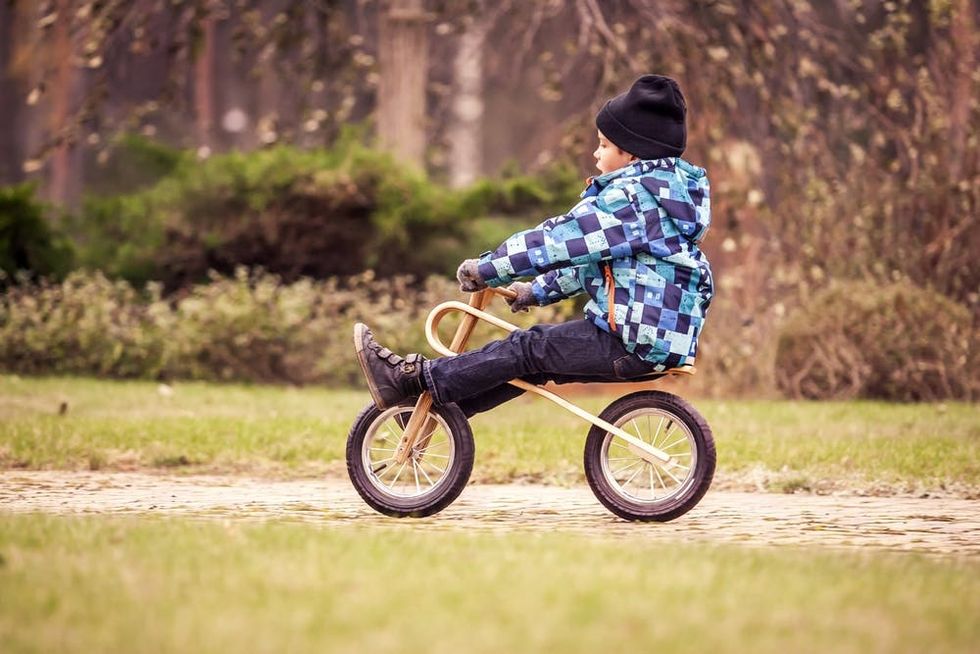 ZumZum is building up its funds via Kickstarter, so make sure to check them out.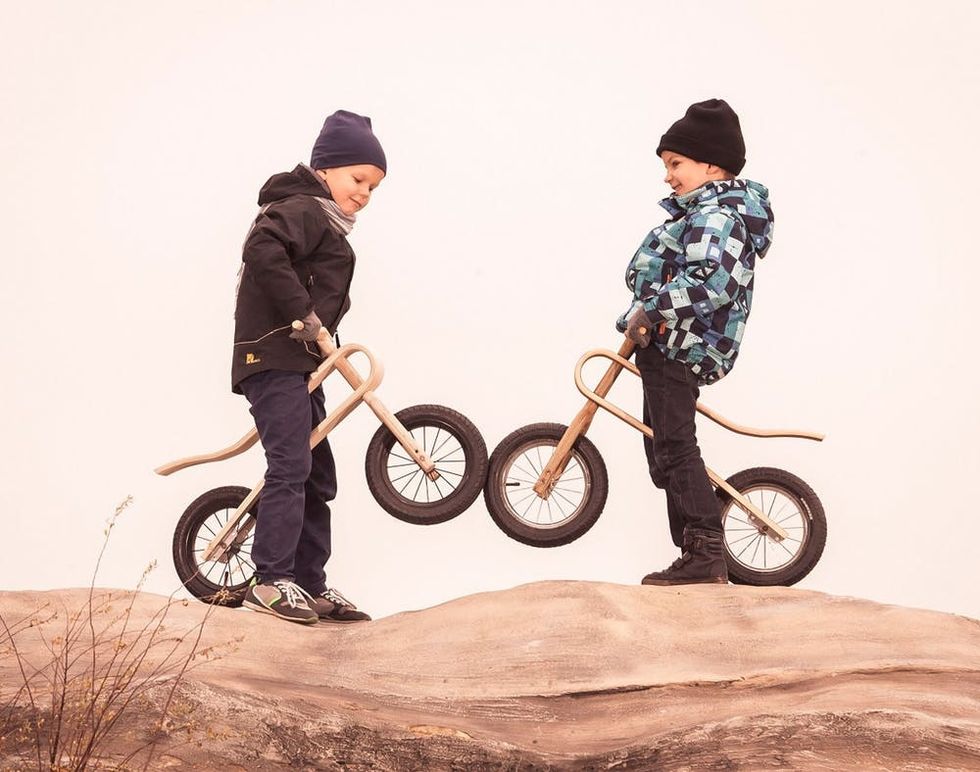 Does your kid need this wooden ride? Let us know in the comments below!
Nora Landis-Shack
Nora is a writer, photographer, foodie and feminist. After living in New York City for 23 years, she recently moved San Francisco and can't wait to explore. When she's not pursuing her interests in health and technology, she loves hiking, yoga, playing piano and squealing over kittens as an ASPCA volunteer.
Parenting