A Former The Apprentice Contestant Has Filed a Lawsuit Against PEOTUS Donald Trump (and It Doesn't Look Great for Him)
Jan 17, 2017
Where to even begin with this one? Throughout the last year (since now PEOTUS Donald Trump announced he would run for Prez), there have been a number of pretty damning allegations against him popping up in the media. First, it was the young woman who tried to sue him for alleged misconduct when she was a minor, and then there was the now-infamous release of the Access Hollywood tapes that cost Billy Bush a job, yet somehow still managed to get Trump elected. None of that seemed to tarnish the man, but now, reports are out that yet another woman has come forward to accuse the soon-to-be president… and these accusations may be the biggest ones yet.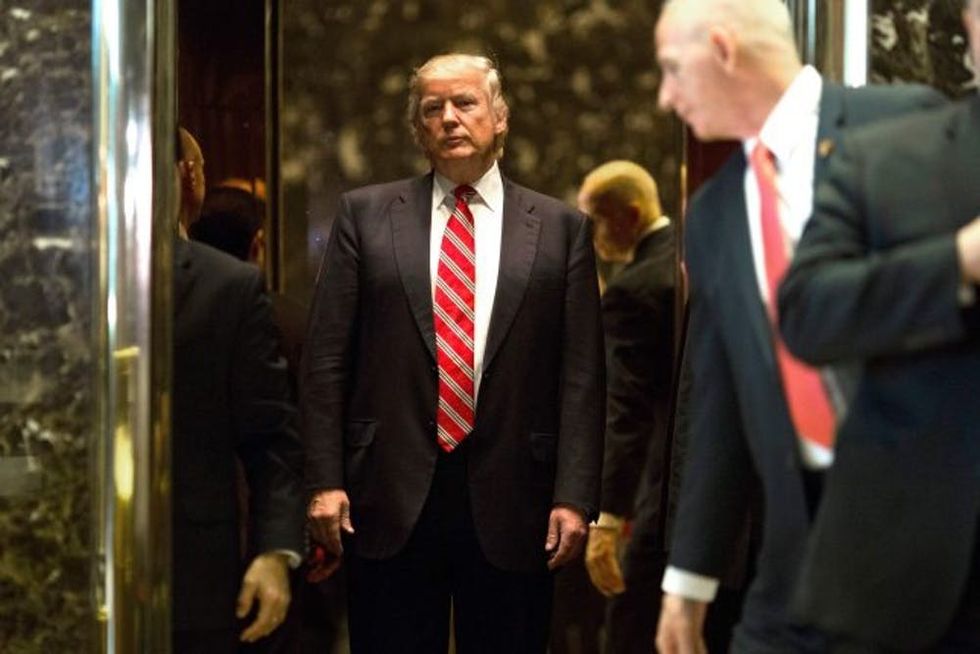 ---
In a lawsuit filed today in Los Angeles, former The Apprentice contestant Summer Zervos is accusing Trump of defamation due to his refusal to acknowledge assaults that she claims took place while she participated in the taping of the show's fifth season. Zervos has publicly spoken of the groping and unwanted kissing she says she suffered at the hands of the reality TV host, but that because Trump refused to admit any wrongdoing, her allegations have caused undue stress in her business and personal life.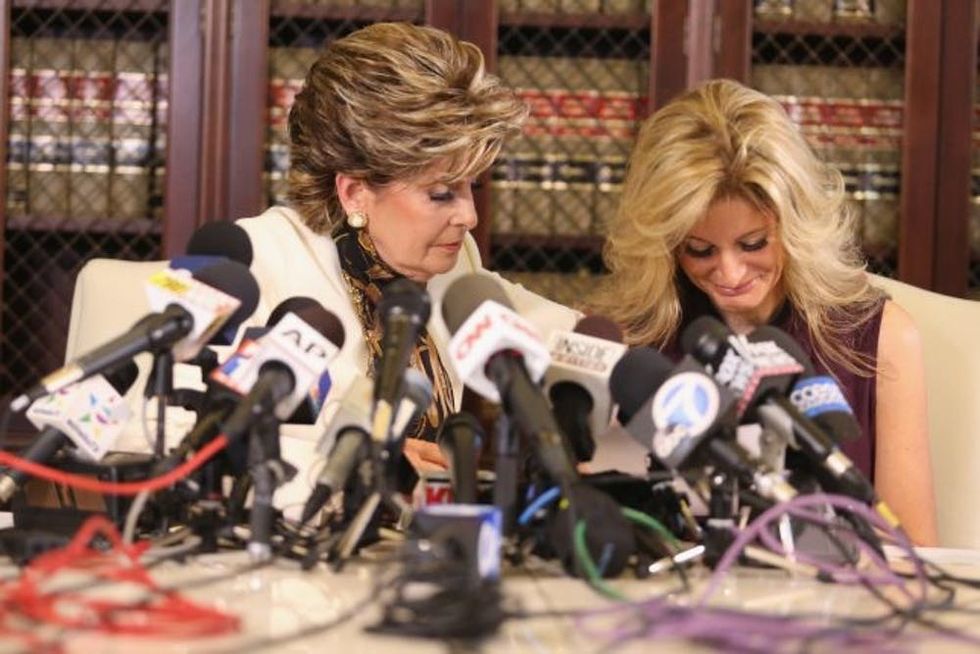 Zervos initially came forward in late 2016, after the Access Hollywood tapes leaked, as she finally felt that Trump had victimized enough women with his violent and sexually aggressive behavior. Sitting with her lawyer Gloria Allred, Zervos said, "There is no good time [to file the lawsuit]. There is no bad time. We were patient. But time is up." She continued, "Time to face the consequences. Women are not a footnote to history."
While she claims she will drop the lawsuit if Trump "finally" admits his wrongdoing, the case appears to be heating up since Allred claims she will subpoena outtakes and previously unseen footage of the filming of The Apprentice which could spell disaster for the President Elect, since even the show's former producer, Bill Pruitt, has admitted the unaired footage would be incredibly damaging.
We don't know how much of a publicity stunt this is, but we do know that it definitely helps feed the Trump controversy machine. Whether or not new tapes of Trump will ever be released, we're not sure. And even if they are, how damaging they could potentially be remains a mystery, since all previous evidence seems not to hinder him.
Would new information on Trump's past change your mind about him? Tell us @BritandCo!
(Photos via Fredrick M. Brown, Dominik Reuter, Valerie Macon/Getty)
Kat Armstrong
Kat has been a writer, social media maven and mom for longer than she's willing to admit. She's also spent time in front of and behind the camera, interviewing celebs, politicians and acting as a producer for fashion and artistic photography shoots. When she isn't writing for various orgs and publications, she's hanging with her kids, husband and French Bulldog, Peter, in Toronto, Canada.
Politics