Balayage Upkeep — You Can DIY It
Feb 09, 2016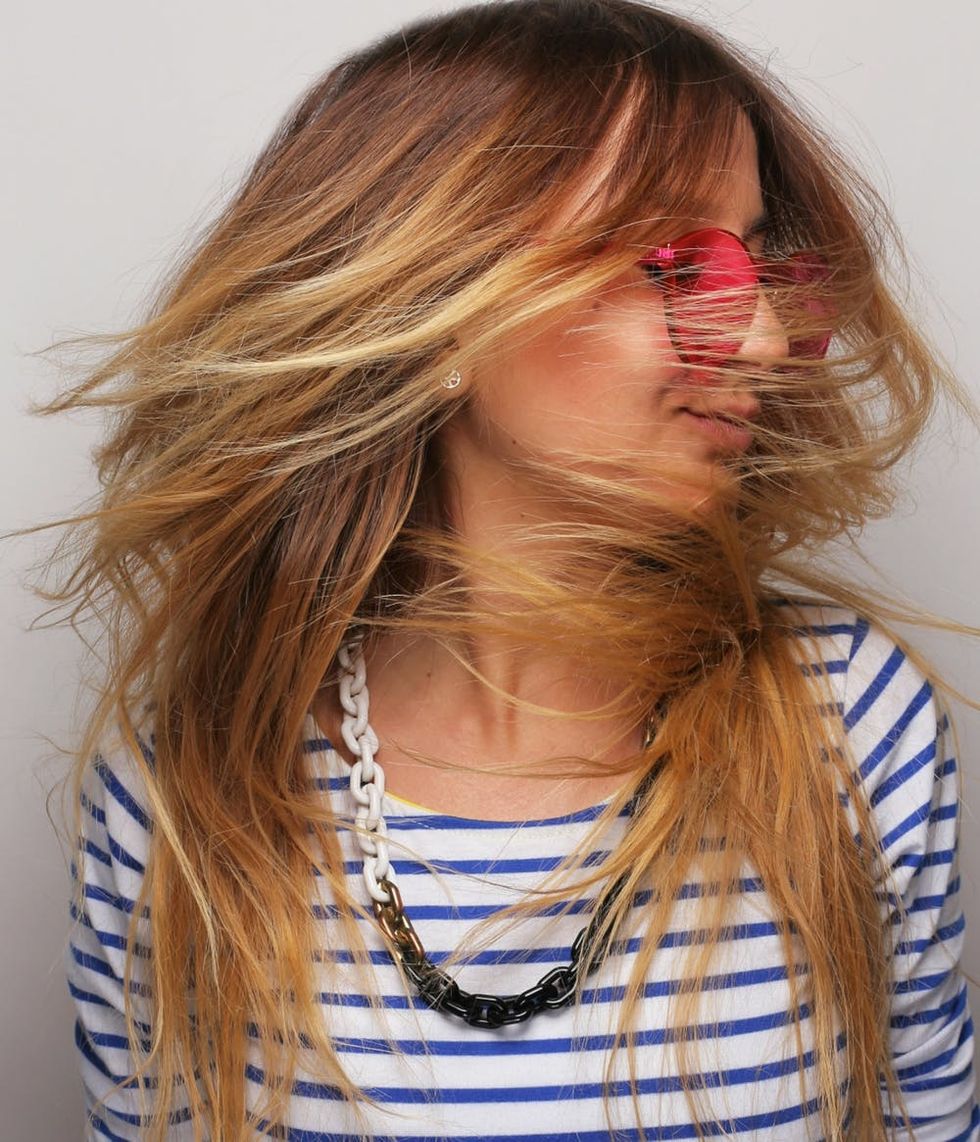 The attraction of balayage hair is primarily the natural, sun-kissed look. Hair is lighter and lighter toward the ends — just the way it would be naturally, if you spent a lot of time in the sun. Just looking at these 23 balayage hairstyles may have you longing to go light with it. What you don't hear very much about is maintenance, and that's surprising, because the upkeep is really easy. And that may be the biggest benefit to most of us. There will be little need for root touch ups, unless of course you are camouflaging gray roots.
---
After your stylist has applied color using a balayage technique, you will only need to go in every three to six months or so to have additional face-framing strands lightened. Some bloggers, like Gina at WildFashion, report doing touch ups on their own, up to six months after original application. With spring and summer approaching, you may want to bring some light to your face and freshen up the overall color. If your natural color is dark brown, you may want to lighten the ends with a dark blonde color to get that look of having been to the beach.
If you do have gray roots coming in, bayalage might be the best thing since hair dye itself to you. Normally a brunette with highlights will be on a cycle of root touch-ups every four to six weeks. Balayage might help you better mask the grays at the roots, so that they get lost in the lighter strands that have been balayaged. If root blending is what you are going for, you probably want to work with a professional colorist, who can examine your hair from various angles and know exactly where to apply the color. It's difficult to do root touch-ups yourself, even if you have a three-way mirror at home.
Do you do your own balayage touch ups? Tag us on Instagram @britandco and show us your look. Come on — you know you want to!
(Photo via Getty)
Sally Jones
Sally Jones is a writer and editor living in New York City. She has worked at many websites including iVillage, Ladies Home Journal, More, Parenting, Cosmopolitan, The Knot and YourTango, in jobs ranging from editor to COO. Renovation and interior design are her
unhealthy obsessions
hobbies. She has renovated every home she's lived in, including the rentals, and like... whoa, who does that? You can catch her at her blog
Renov8or
.
Home News
Still haven't taken up that new creative skills you swore you'd learn this year? Or ready to take your design skills to the next level? Let's say so long to the weirdest year ever by checking those big learn-something-new goals off our perpetual to-do lists.
We've teamed up with Clorox to give you the gift of unlimited creativity now through the end of the year. Once you sign up, you can take as many of our 120+ classes as you want for FREE for one whole month!
Here's how it works:

Head to brit.co/learn and sign up for the "All Access Pass."
Use the code "CLOROXCARES" at checkout to redeem your free month of classes.
You will be automagically signed up for Clorox's email list once you redeem your free all access pass. (It's the #1 Choice for Disinfection!)
Your pass lasts one month from when you checkout. This means you have unlimited access to all the classes during that month.
This offer is valid now through December 27, 2020.
Browse our catalog to find the right class for you, tell a friend and take the class together over Zoom, or organize a 'cocktails + crafts' night with a friend in your bubble so you can learn something new together.
What are you waiting for? Time to start learning all the things!

Thanks to Clorox for making this happen! When it counts, trust Clorox.
Lifestyle