Tried + Tested: The ABCs of BB, CC + DD Creams
May 10, 2014
You were down with BB cream… then CC cream came on the scene — now there's DD cream?! At this point, you're following the trend, you've seen the commercials, you get the memo. You may have even purchased one or two of these mysterious little creams. (I have!) So what is the deal for real with these complicated alphabet face creams? (Good question!)
---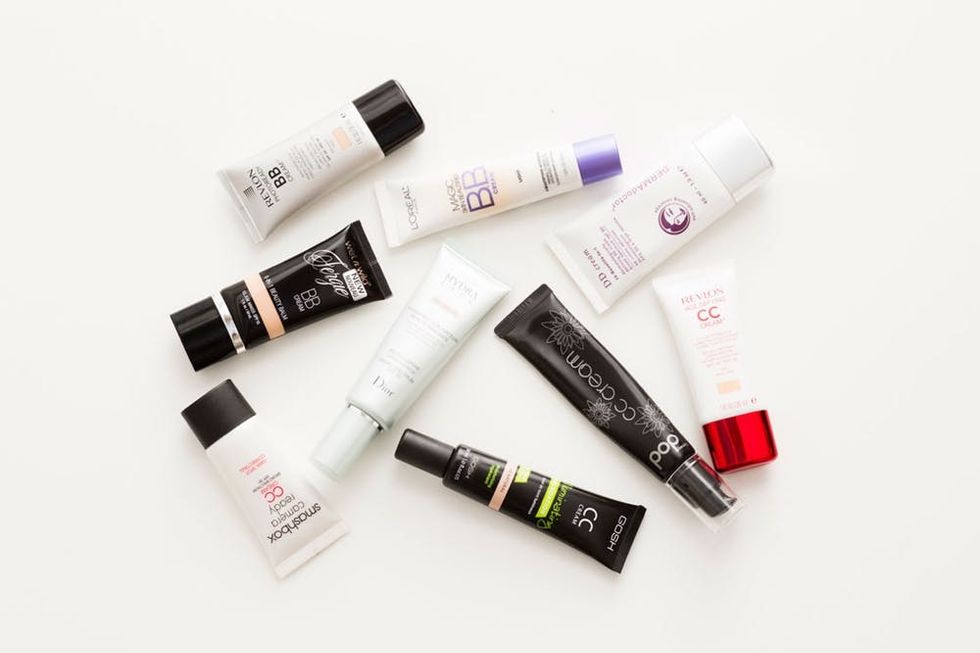 Let's break down the ABCs of the #TrendingCreams:
– The "BB" in BB Cream can stand for Beauty Balm or Blemish Balm.
– CC Cream = Color Correcting!
– While BB is most popular, with CC a close second, DD is the most elusive of all of the creams. The double Ds here stand for "Daily Defense" or "Dynamic Do-All" Cream or "Dynamic Do-All" Cream.
The creams are like all-in-one face products, combining the powers of serum, primer, moisturizer, foundation, SPF and powder in a single tube. Unlike pigment-perfect foundation, they come in a limited selection of shades (usually light, medium, dark) and are formulated to oxidize and change when exposed to oxygen to match your skin tone perfectly. Besides being a chameleon-like concealer, these creams contain just what your skin needs to stay hydrated during the day and even tone, minimize pores, reduce redness, brighten, refine, and provide anti-aging benefits long term. What?! Sign me UP!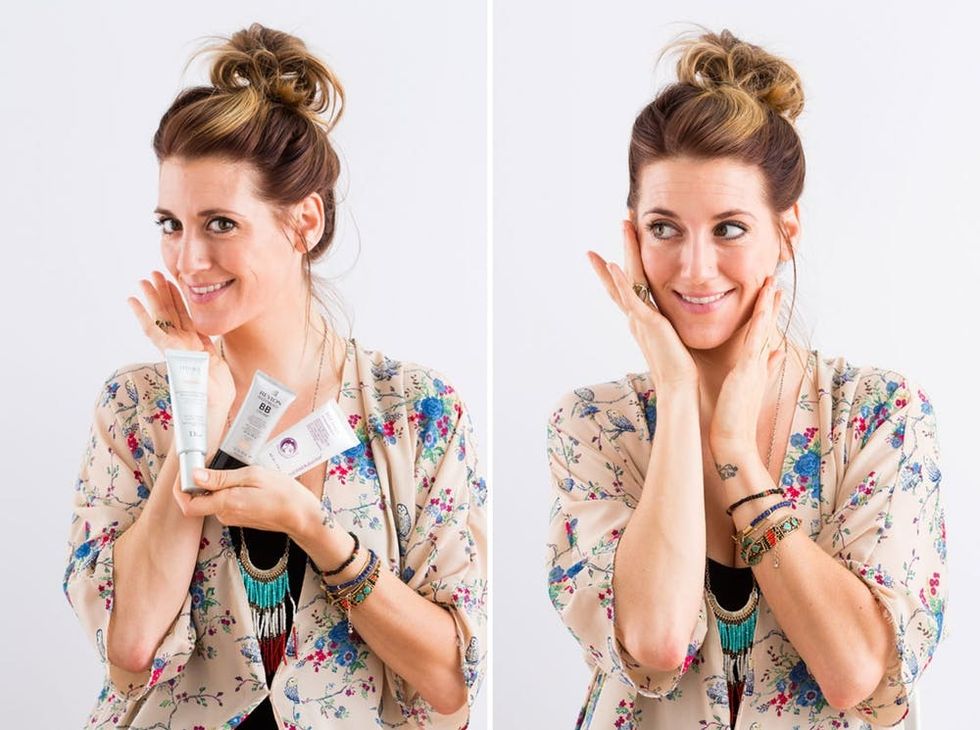 I was curious to see if there was actually a huge difference in the results of the BB, CC and DD creams — I love the idea of an all-in-one beauty product, especially if it's going to be beneficial to my skin. I bought a bunch of different ones that vary in price, popularity and texture. The BB and CC creams were a dime a dozen, so I chose a few brands that I am familiar with and some I've never used before. The DD cream was a little tougher to find, but I picked up one at Sephora that just happened to be a bit pricier than the others. I tried them all and have broken them down into a 5-star rating system based on my experience. The things I do in the pursuit of beauty ;)
BB Creams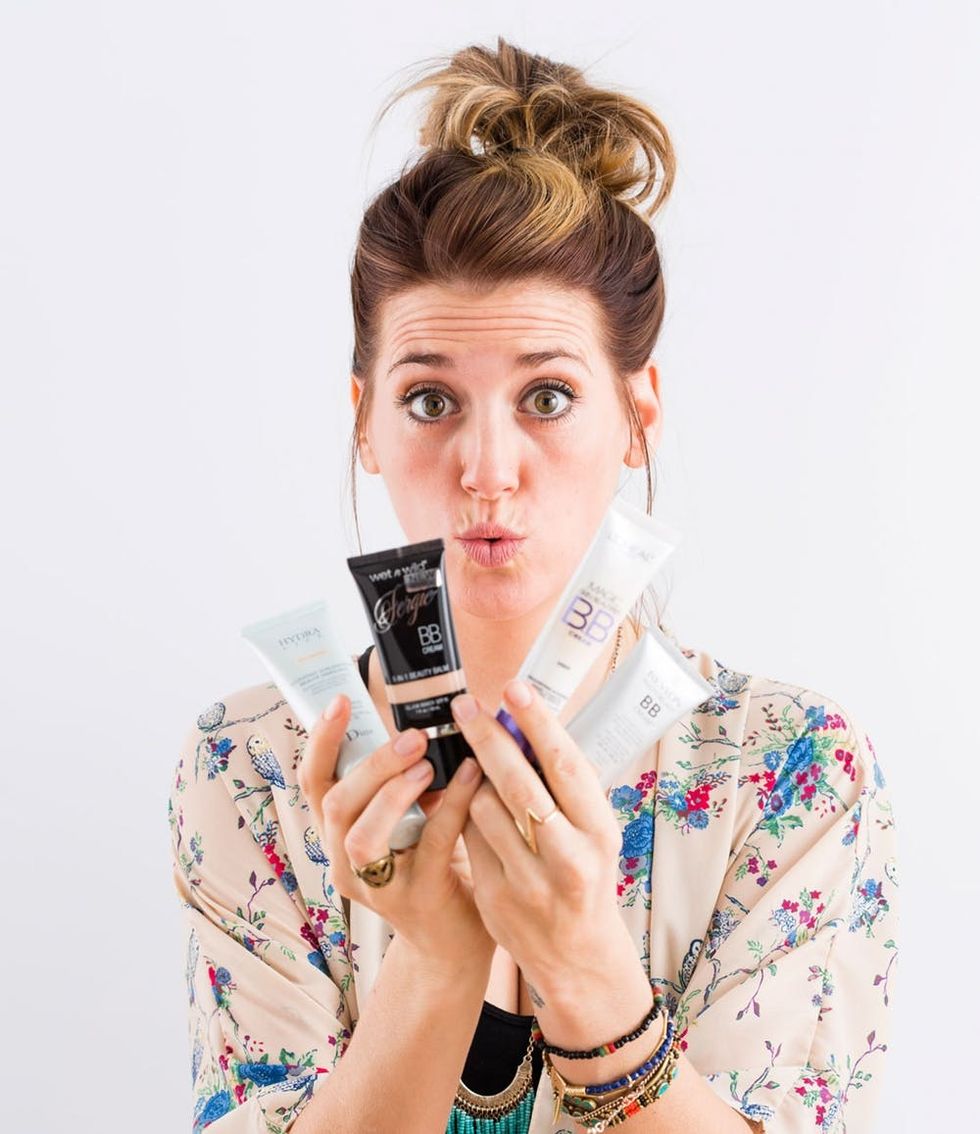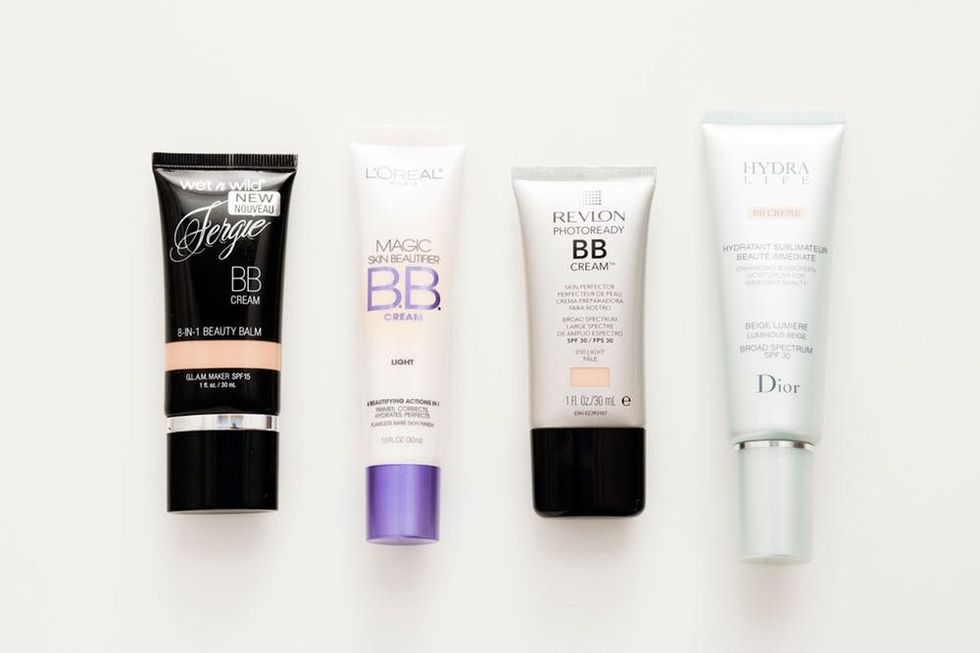 1. Wet n Wild Fergie 8 in 1 ($5): I get really excited when there is an inexpensive option for an otherwise pricey product. I wanted so badly to love this, but it was just okay :-/
What I like: Went on smooth, felt lightweight and had a dewy finish.
What I don't like: Not enough color coverage and the smell was not my fave.
Recommended for: Even-complexion gals with dry skin who only need a little coverage.
Rating: 2 stars
2. L'Oréal Magic Skin Beautifier ($10): This cream is white with no visual pigment to it, so I was totally surprised at how I could actually SEE it change color as I applied it to my face. Cool!
What I like: It had medium coverage, but was still lightweight, plus it left my face with a softer, more matte finish.
What I don't like: Even though it was impressive at going from white to color, it didn't match my skin as well as I would like.
Recommended for: Gals with combination skin that want a subtle coverage.
Rating: 3 stars
3. Revlon PhotoReady BB Cream Skin Perfector ($11): For a drugstore brand, I was really impressed with this one.
What I like: Medium coverage, it blended my skin tone really well and resulted in an even, matte finish.
What I don't like: Didn't wear as long as I want color to. I felt like it needed a powder.
Recommended for: Combination skin and short wear .
Rating: 4 stars
4. Dior Hydra Life BB Cream ($56): I was hoping this product would not be amazing, because it is definitely the splurge, but this cream was awesome.
What I like: The cream went on even, felt lightweight and had the best coverage while maintaining a balanced matte/sheen flawless finish.
What I don't like: No complaints! Except price.
Rating: 5 stars
CC Creams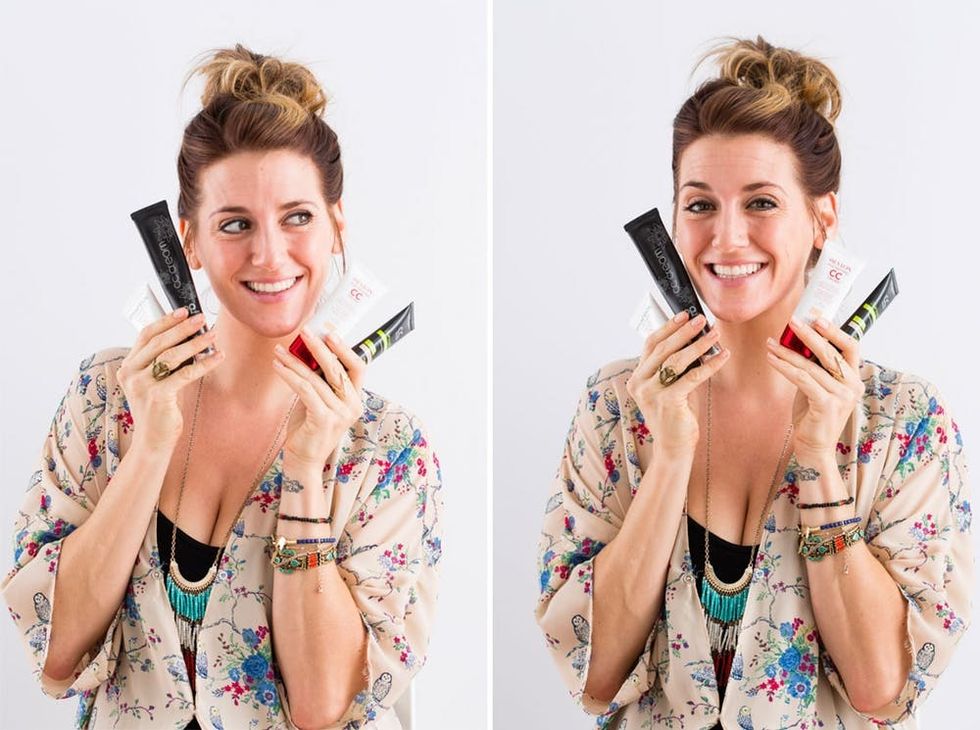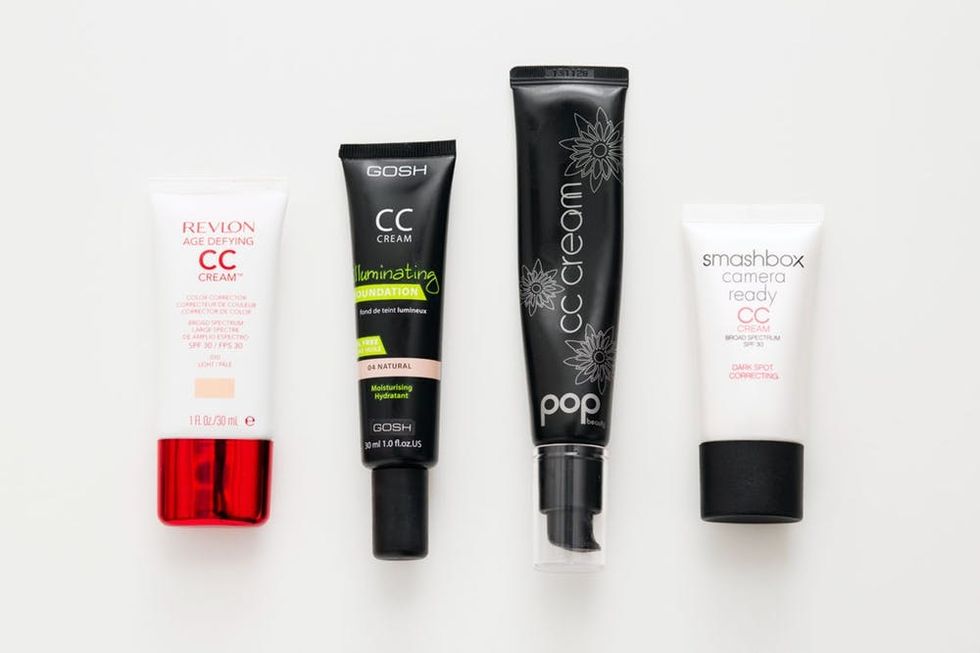 1. Gosh Illuminating CC Cream ($15 – 24): When you do a Google, this appears to be a product from the UK, but I found it at our local Super Walgreens!
What I like: This one had much more of a dewy, illuminating (go figure ;) finish, it corrected redness well and had medium coverage.
What I don't like: The tone was a little more orangey than I care for.
Recommended for: Someone with a neutral skin tone that can handle the warm finish of this product.
Rating: 2 stars
2. Revlon Age Defying CC Cream Color Corrector ($14): I'm usually a big Revlon fan, but I would not count this particular cream as one of their top products.
What I like: This matched fairly well, but tended to pick up on the paler side of the pigment in my skin. I also liked the dewy finish.
What I don't like: The coverage was minimal.
Recommended for: The gals with a really good complexion to start with.
Rating: 2 stars
3. POP Beauty CC Cream – Colour Adapt ($26): This is another cream that had no pigment. It consisted of color beads, and also adjusted to my skin shade before my eyes.
What I like: It was lightweight and matched well with my skin even though it took a couple minutes to fully adjust to my tone. It also had a nice matte finish.
What I don't like: It didn't really correct redness or provide enough coverage.
Recommended for: This could work for a day on the beach as a subtle coverup and protection from the sun.
Rating: 3 stars
4. Smashbox Camera Ready CC Cream ($42): This cream has the most options in terms of color, which makes it a little easier to find something closer to your own skin tone.
What I like: It's lightweight but still has medium coverage and blended really well with my skin tone. I loved the flawless matte finish that really did disguise the redness in my skin.
What I don't like: No complaints!
Recommended for: Those with combination skin and problems with splotchy skin.
Rating: 4 stars
DD Cream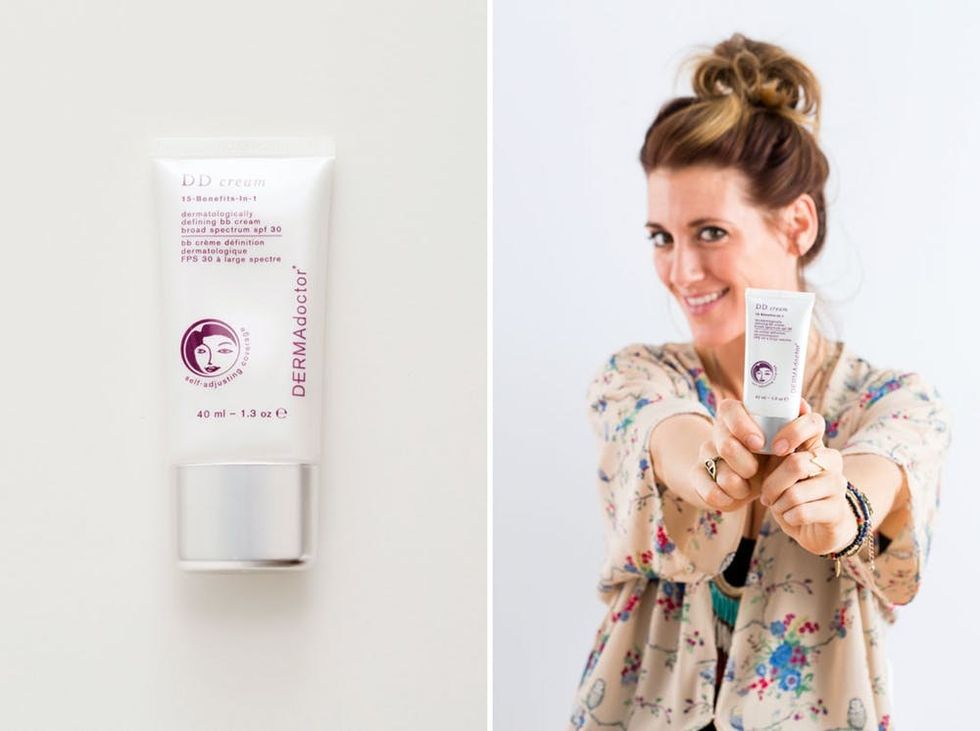 1. DermaDoctor DD Cream 15-Benefits-in-1 ($38): One of the higher price points on our list, this cream claims to do all that a BB and a CC cream does in one — making it a 15-in-one cream, to be exact.
What I like: I loved this one, it delivered on everything it claimed. My skin was balanced, covered — flawless.
What I don't like: No complaints here either. And it isn't the most expensive option…
Recommended for: Most skin types (aka just about anyone!) could use this product.
Rating: 5 stars
Take Away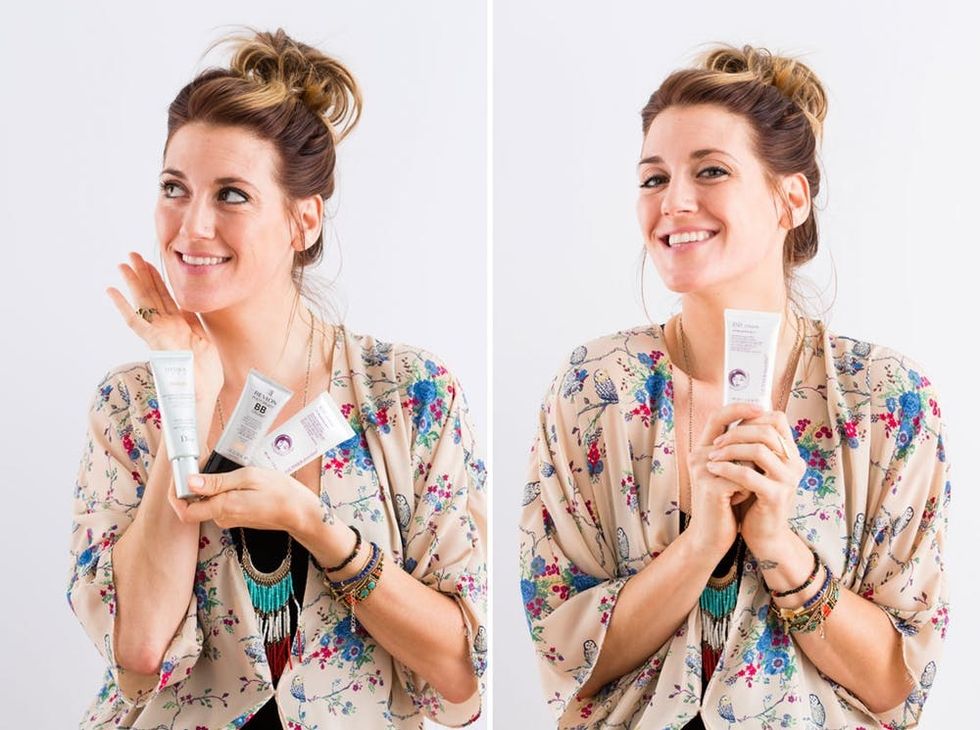 I really did not find much of a difference between BB, CC and DD creams in general, the biggest difference was in the brands. I have to admit that I love it when I can support the cheaper option or the drugstore buy, but I have to abandon the "less is more" theory when it comes to these creams. My top three actually happened to be one of each type: Dior Hydra BB Cream, Smashbox CC Cream and, my #1, DermaDoctor's DD Cream.
There are still a bunch more BB, CC and DD creams out there for me to slather on and test out, but I have to admit — I'm feeling way more informed and slightly less overwhelmed by this phenomena. If you're looking to try them, check out one of the above or play it safe and start with something made by your favorite brand. Better yet, go to Sephora and sample a few! As you can see, it's never bad to have options :)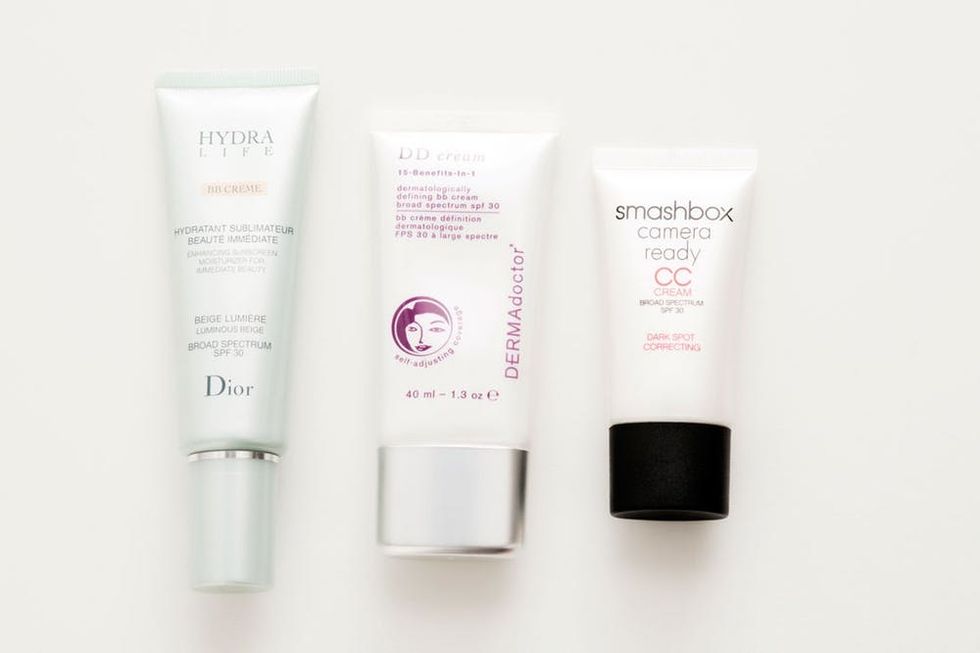 Have you ever tried BB, CC or DD creams? Share your favorite with us below! Have a beauty product, trend or technique you want us to explore next? Share that, too!