The Best Art Exhibitions and Installations Coming to California This Year
Jan 07, 2018
Art is amazing for so many reasons: It can take shape in truly different and mind-blowing forms; it can offer us new perspectives we wouldn't have thought about; and it can move us in many ways. Whether we're feeling all the feelings, indulging our senses, or snapping pics of work we want to remember, there are few experiences that rival indulging in someone else's creativity. Live in California or planning a trip to the West Coast in the coming months? Lucky you — there are heaps of brilliant new installations and exhibits coming up. Scroll on for the 411.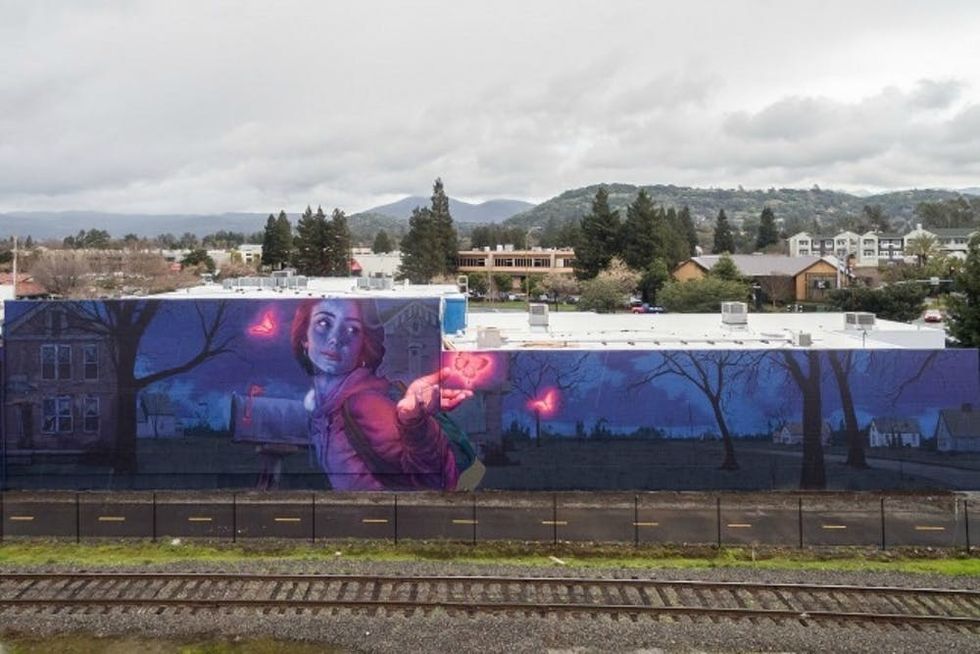 ---
1. Napa: The heart of wine country has solidified its reputation as a destination for art and culture lovers with Rail Arts District (RAD) Napa. The world-class art spans two miles of the Napa Valley Vine Trail and will feature new murals in coming months. From what we've heard, the Insta-worthy new works will feature a girl reaching toward a glowing butterfly, a colorful abstract, and a view of "ungravitied constructions." Make the most of your visit with a trip on the Napa Valley Wine Train (the Legacy Tour is a treat for anyone interested in wine country history) or a stroll through the quaint downtown. Talk about perfect pairings! (Photo via Birdman Photos)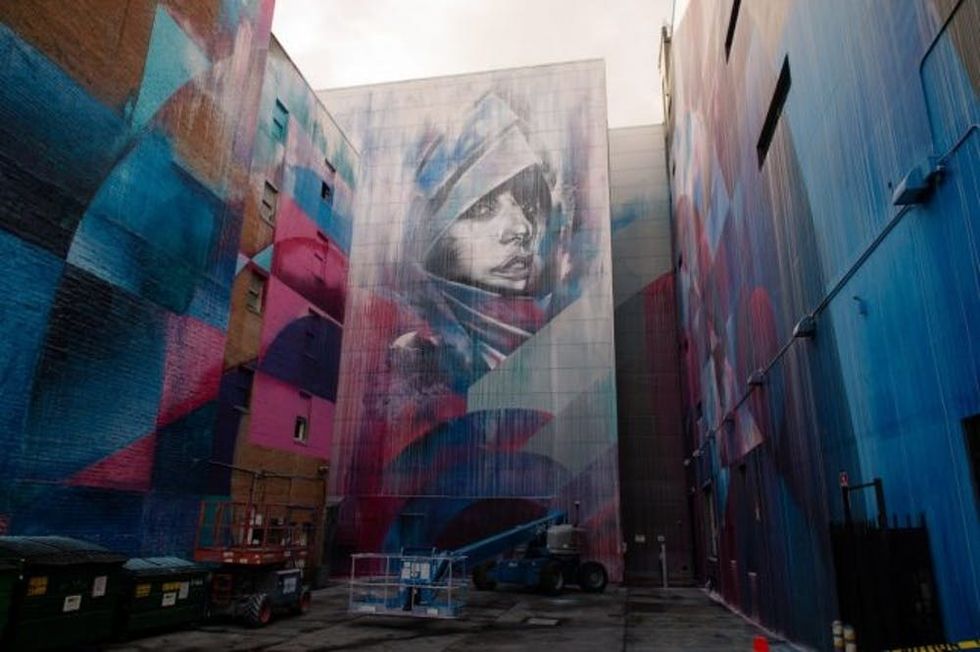 2. Sacramento: Exciting news: California's state capital is about to become home to the largest mural festival on the West Coast, with more than 50 artists coming together for an installation called Wide Open Walls in August 2018. Though the installation itself is worth a trip, this epic art event will also leave 40 permanent works behind in places like the Sacramento International Airport and Sacramento Convention Center. (Photo via Wide Open Walls)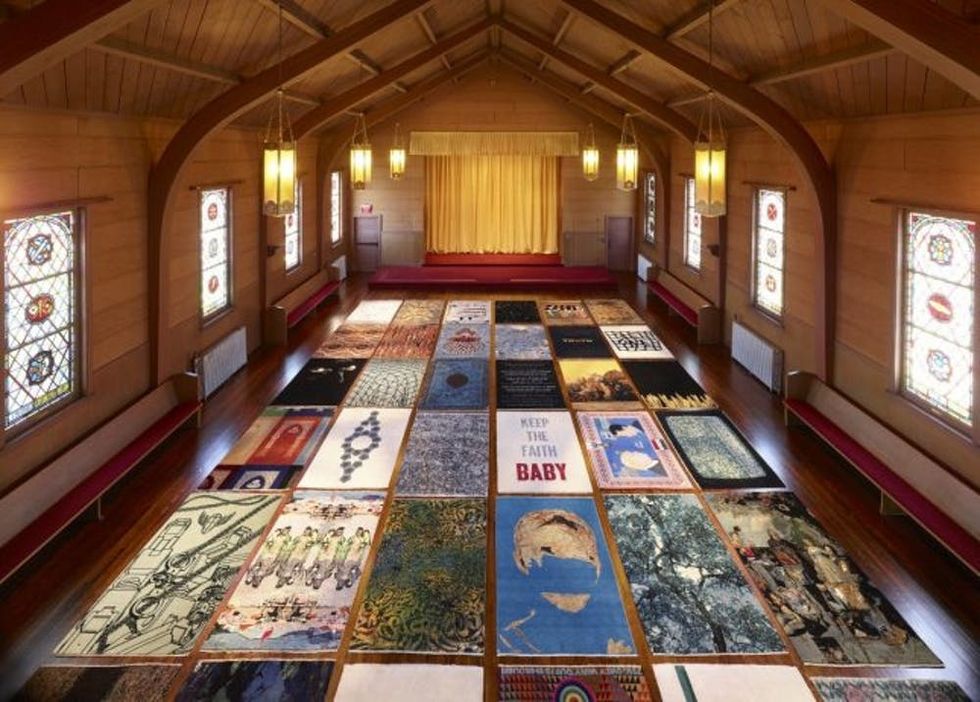 3. San Francisco: San Franciscans have been #blessed to experience some of the year's trendiest experiences, such as The Museum of Ice Cream and Color Factory — along with the glorious re-opening of the Museum of Modern Art. Now, Bay Area residents and tourists are in for another treat with "Sanctuary," an interactive installation created by 36 international artists. Through March 11, 2018, people can explore and better understand how refuge has shaped human history. (Photo via Robert Divers Herrick)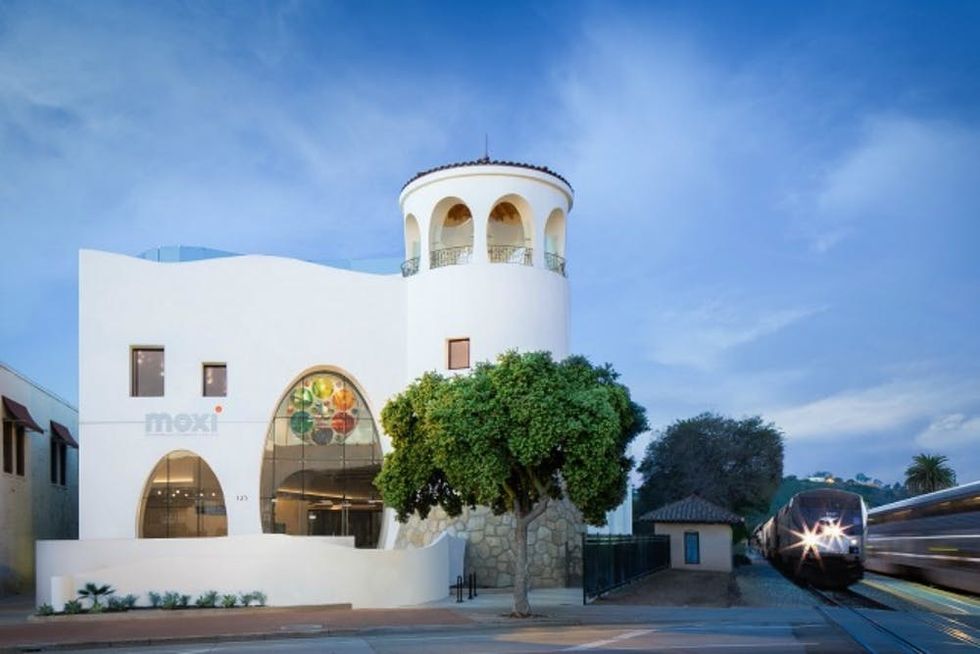 4. Santa Barbara: It might be a smaller city, but Santa Barbara packs a mighty punch when it comes to art offerings. Not only does this idyllic palm tree-lined place have dozens of museums and an adored Theatre District to visit and enjoy, but it's also a named participant in "Pacific Standard Time: LA/LA" through January 2018. While you're feeling the fun vibes, make it a point to catch three interactive exhibits at MOXI, The Wolf Museum of Exploration + Innovation. (Photo via Jason Rick, courtesy of MOXI)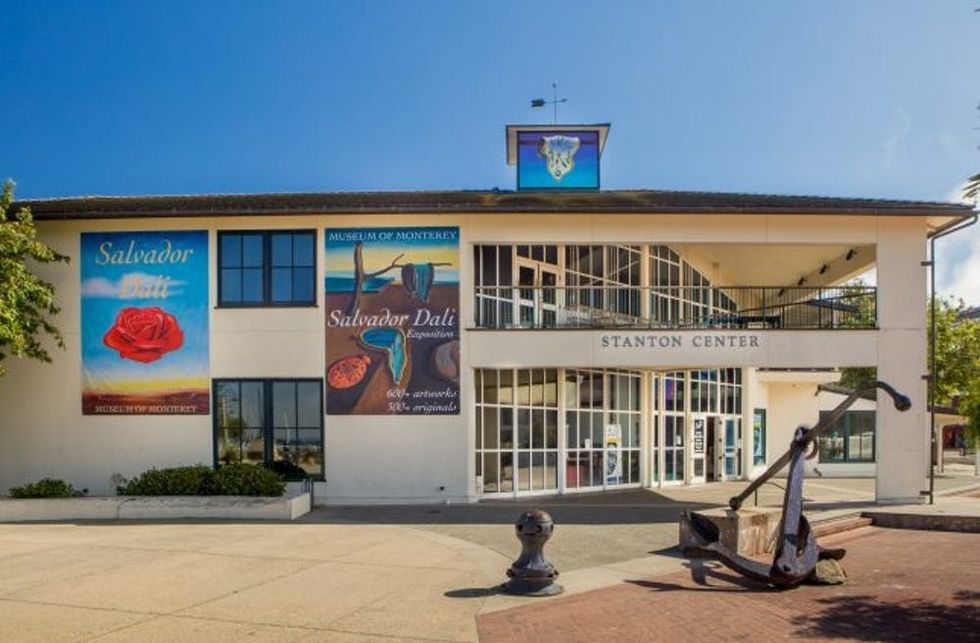 5. Monterey: The heart of California's picturesque Monterey Bay, this town's vibe and landscape have long inspired great artists. The National Steinbeck Center, a museum and memorial dedicated to John Steinbeck, is a great starting place for an artistic adventure. Next, plan to scope out the new "Dali17", a permanent exhibition of Salvador Dali's work. Notably, this private collection is the biggest in America, boasting 557 lithographs and 230 originals, along with rare sculptures. If you can turn your trip into a weekend away, be sure to save time for nearby Carmel-by-the-Sea, with more than 110 art galleries within a single square mile, not to mention incredible boutique shopping and indulgent eats. (Photo via Scott Campbell/Dali17)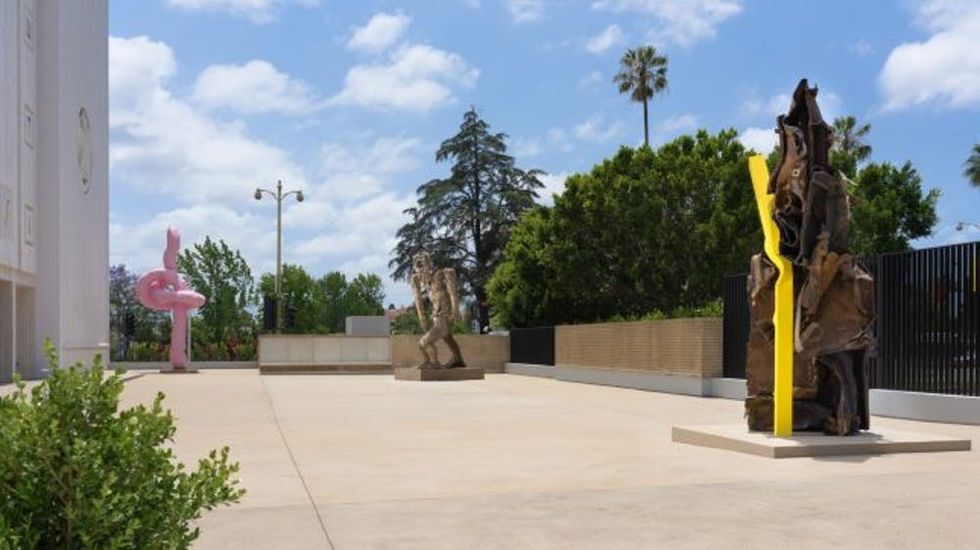 6. Los Angeles: Already home to some of the state's coolest museums, galleries, and vista points, Los Angeles is a world-famous creative hub that continues to blossom. New openings include the Institute of Contemporary Art and the brand-spankin' new Marciano Art Foundation, a haven for contemporary art. The Getty Foundation's "Pacific Standard Time: Los Angeles/Latin America" explores Latin American and Latino art at 65 art institutions and galleries across LA and Southern California through January 18. Prefer the performing arts? Fans can enjoy new shows downtown too, with never-before-seen operas, dance performances, and comedy shows slated to start with the new season. (Photo via Marciano Art Foundation)
Which exhibition are you most excited about? Let us know @BritandCo!
Krista Gray
Krista Gray is a web producer and freelance writer who lives in San Francisco. When she's not working with clients through her company GoldSquare, she loves reading, traveling, and learning new things.
Creativity