10 Epic Fish Taco Recipes to Start the Fiesta
Aug 07, 2015
Sometimes you just need a special dinner to make you feel like you're on vacation, right? We all know a trip to a beachy getaway isn't complete without a stop at a fish taco stand or the local taco hot spot. Luckily, fish tacos are pretty easy to make and are totally customizable. From Vietnamese-inspired to paleo-friendly, these epic fish taco recipes are ready to bring the party.
---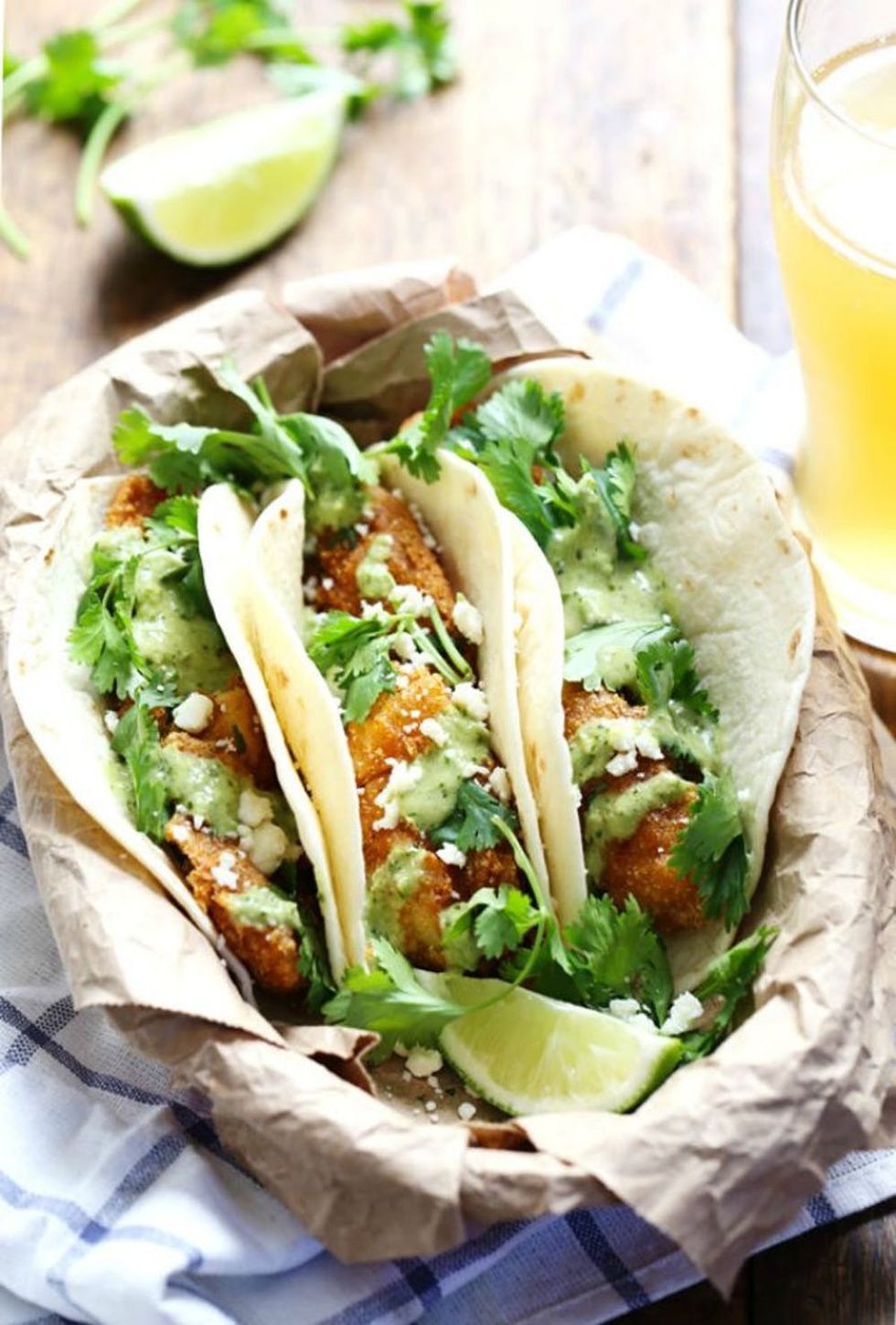 2. Crispy Fish Tacos With Jalapeño Sauce: Here, lightly battered, fried fish is served with a fresh, spicy homemade sauce. Trust us, they're definitely worth the indulgence. (via Pinch of Yum)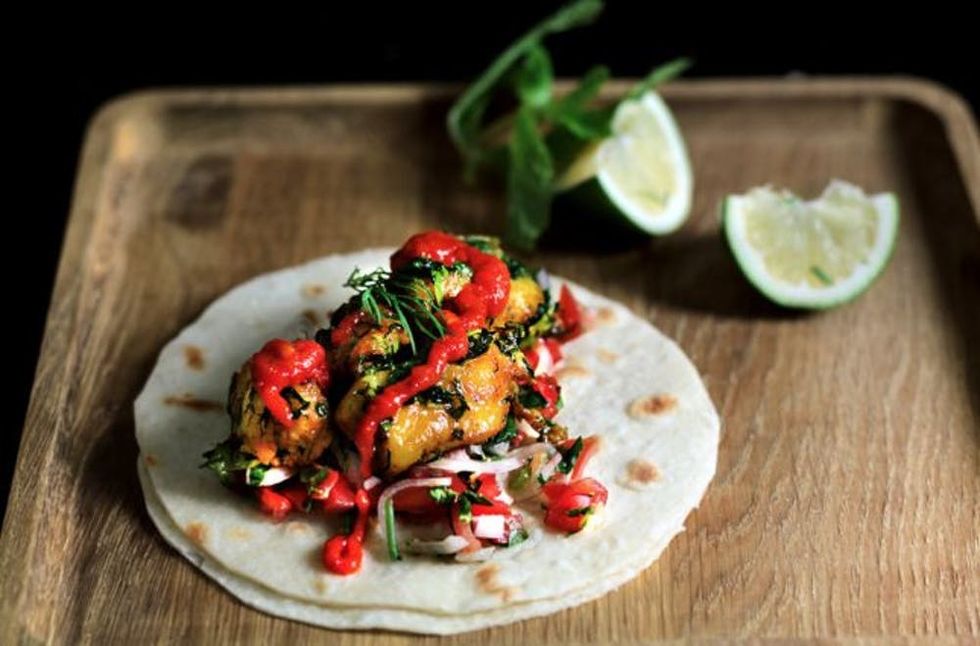 3. Vietnamese Fish Tacos: Inspired by chả cá, which is chunks of ling fillets marinated in turmeric, fish sauce and ginger, these tacos boast delicious and unique flavor. Just add a giant handful of dill and scallion, and before you know it, you've impressed your dinner guests with your international culinary skills. (via Lady and Pups)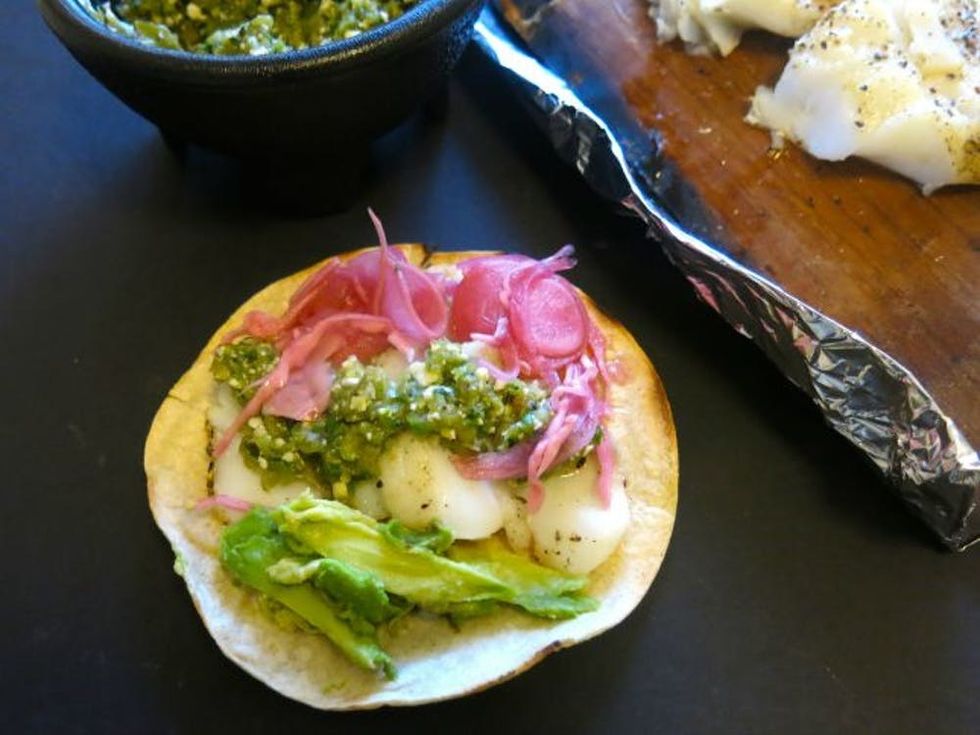 4. Hatch Chile Fish Tacos: Hatch chile season isn't long (it lasts from August to early September), so pin this recipe and put a reminder in your calendar to make these fish tacos during the short period you'll have the ingredients available. (via Almost Getting It Together)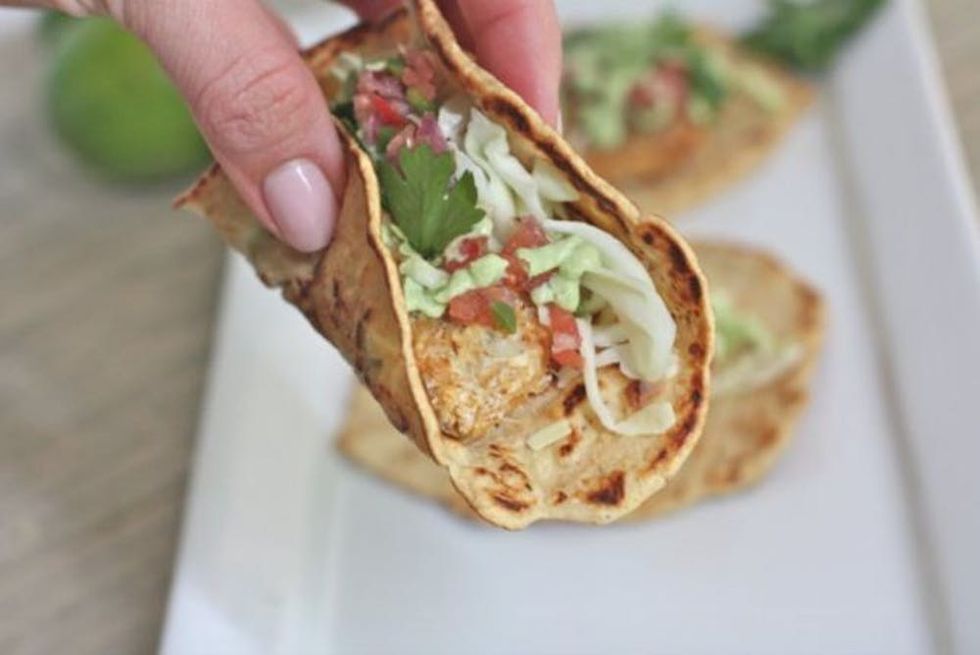 5. Paleo Fish Tacos: Swap out the flour or corn tortilla for a coconut flour tortilla if you follow a strict Paleo diet. After one bite, you won't be able to tell the difference between a traditional fish taco and this Paleo version. (via Against All Grain)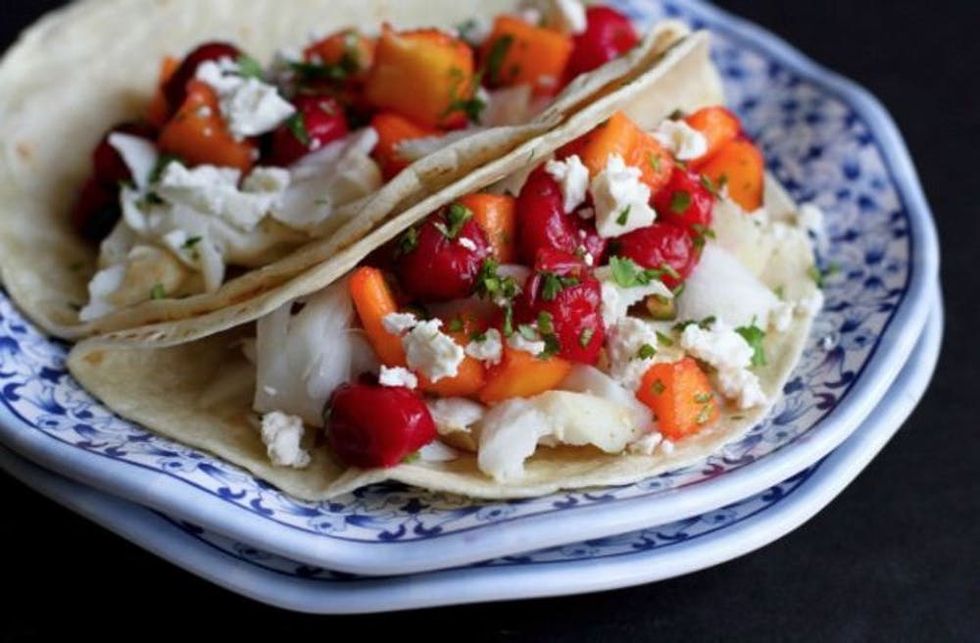 6. Fish Tacos With Tart Cherry and Mango Salsa: Add tart flavor to your tacos with this fun, seasonal option that's ideal for a night with friends and family. (via Cookin' Canuck)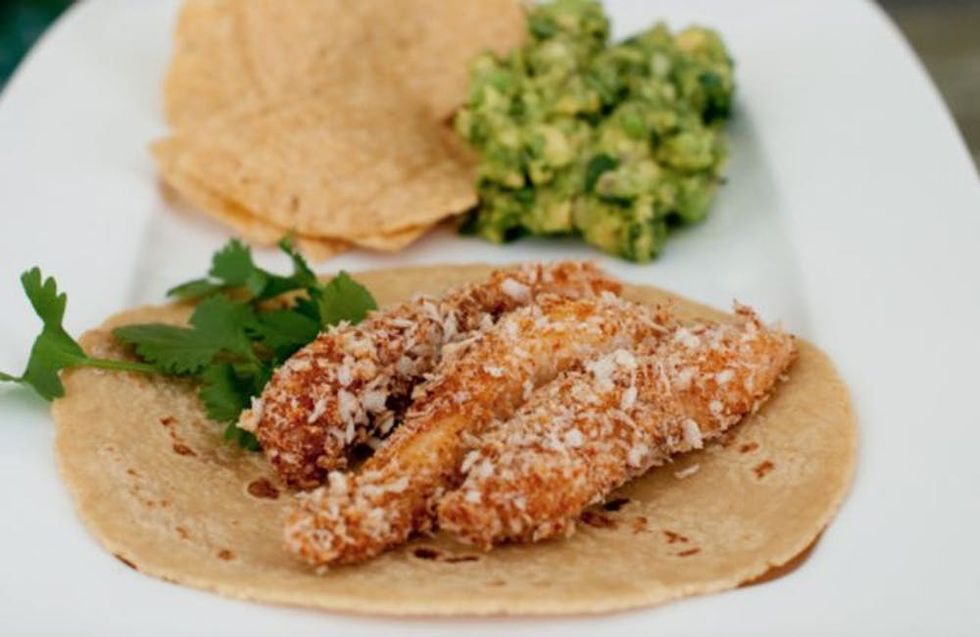 7. Panko Fish Tacos: If you typically prefer your fish tacos fried over grilled (no judgement!), then this healthier version is for you. Baked with panko bread crumbs, this recipe is also an easy weeknight dinner. (via A Cup of Jo)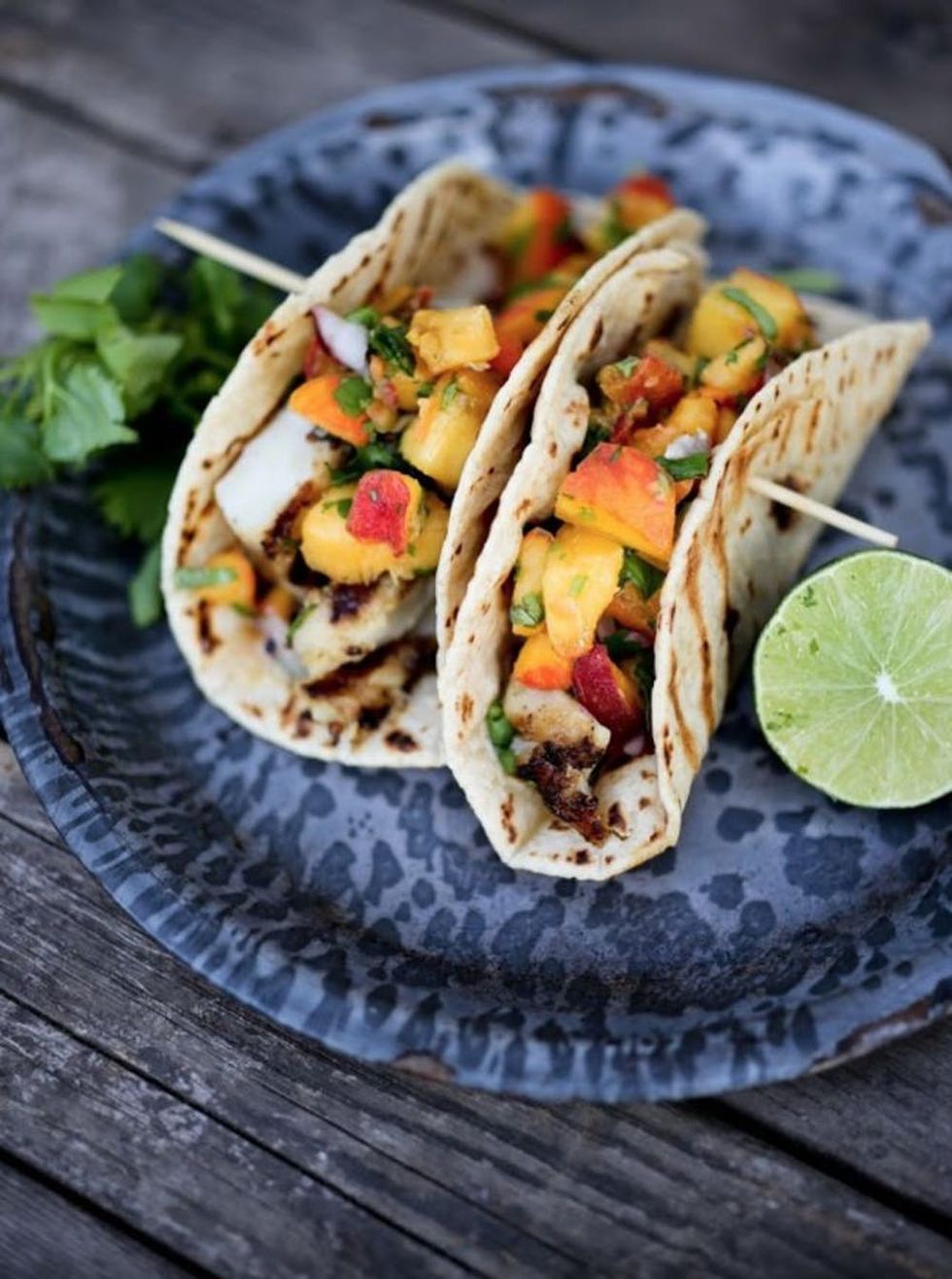 8. Chipotle Fish Tacos With Cilantro Peach Salsa: Get ready to upgrade Taco Tuesday with this delish recipe. The spicy-meets-sweet peach salsa is to die for and will be great with juicy, in-season peaches this summer. (via Feasting At Home)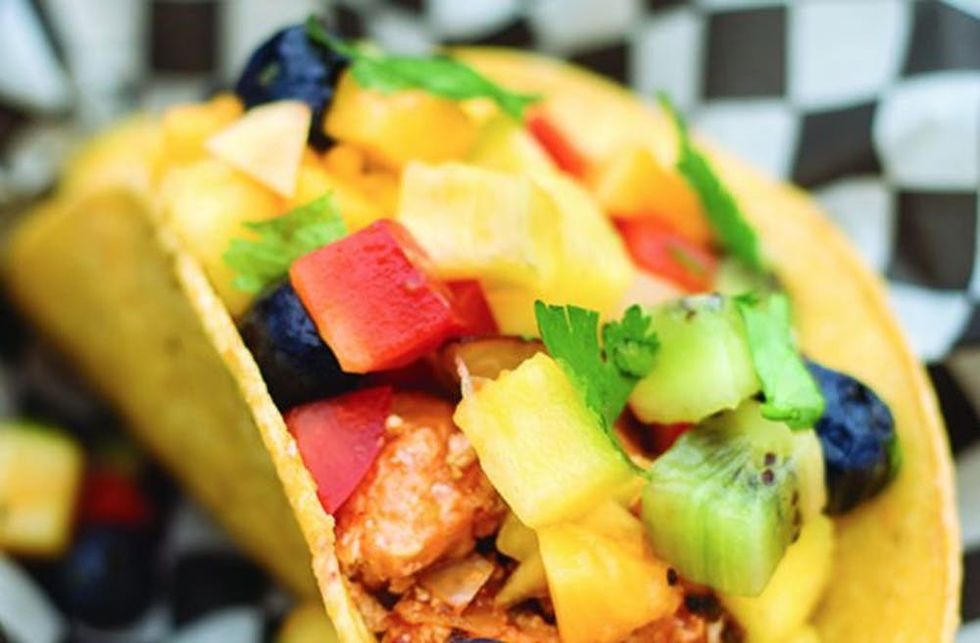 9. Sobo's Killer Fish Tacos: This recipe originally came from a small Canadian fishing village food truck called Sobo. Use whatever local, fresh fish you can find, whip up the fruity, summery salsa and upgrade your summer BBQ. (via Lululemon)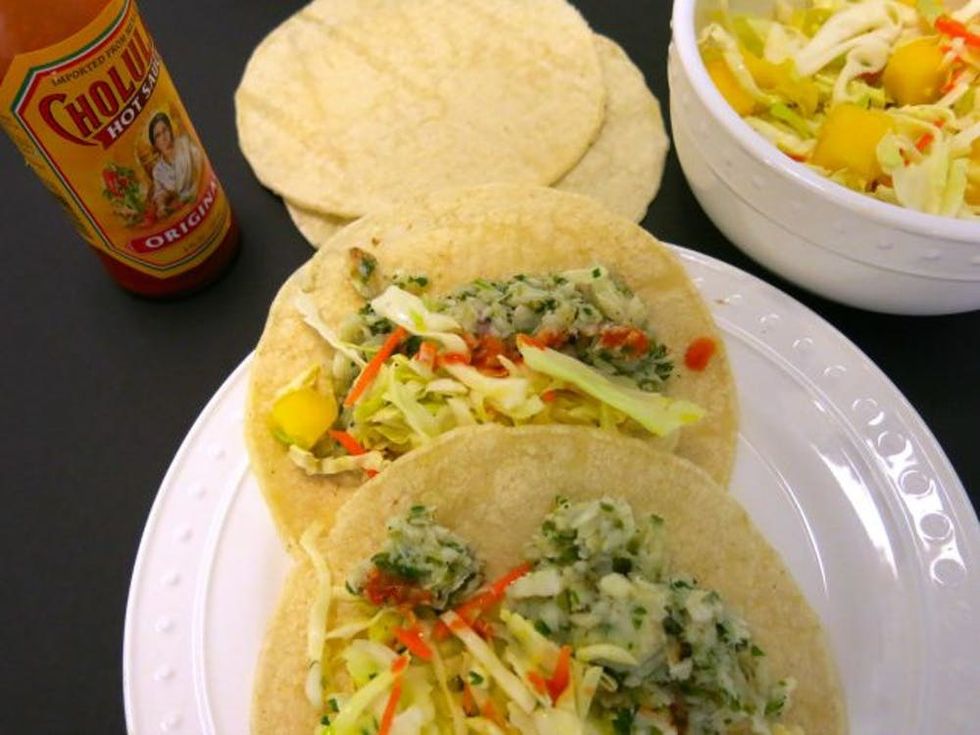 10. Fish Tacos With Coconut Mango Mint Slaw: Gwyneth Paltrow might be THE authority on delicious, clean eating, and her fish taco recipe does not disappoint. We love this recipe for its accompanying fruity, summery coleslaw to go with her crazy good taco recipe. (via Almost Getting It Together)
What is the best fish taco you've ever had? Let us know in the comments below!