Why We Can't Live Without This $2 Kitchen Tool From IKEA
Oct 14, 2018
We're all about little things that make cooking a healthy meal easier than ordering delivery. IKEA's plastic LEGITIM Cutting Board ($2) has earned its place as one of those essential tools in our kitchen that we're #grateful we discovered. When paired with a good, sharp knife, the board makes prepping fruit, veggies, and meat a total breeze.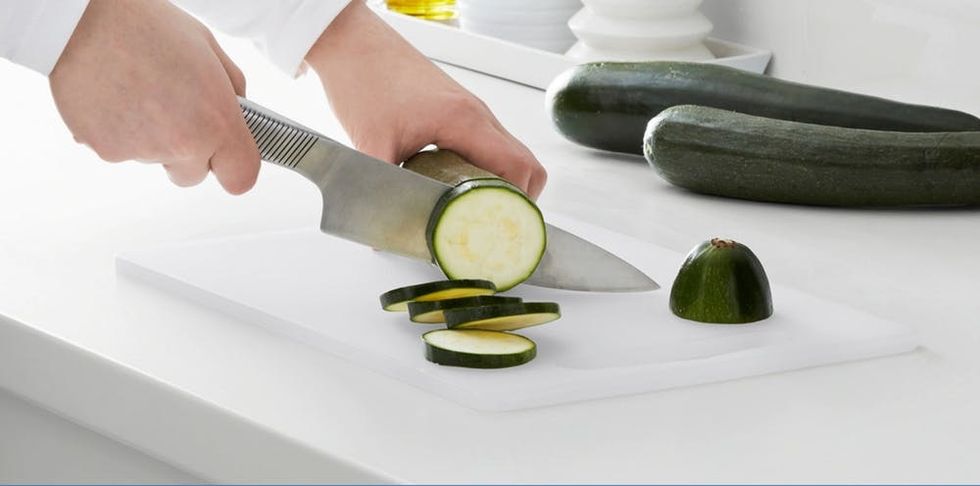 ---
Unlike other cutting boards we've used in the past, the LEGITIM is actually big enough to hold what you're chopping, so you don't have to constantly worry about stuff falling onto the counter. It measures in at 13.5 inches by 9.5 — large enough to give you ample room for slicing, dicing, and chopping, but it also fits on most countertops, even those in tiny city apartments.
Because it's made of plastic, the board is effortless to clean and sanitize. If you eat meat, this is a huge plus; you don't have to worry about the board harboring nasty bacteria. Just pop it in the dishwasher, and let the hot water sanitize. If it becomes too stained over time (we've all had a turmeric or tomato sauce incident now and again), you can replace it without feeling too bad, because it's so dang cheap.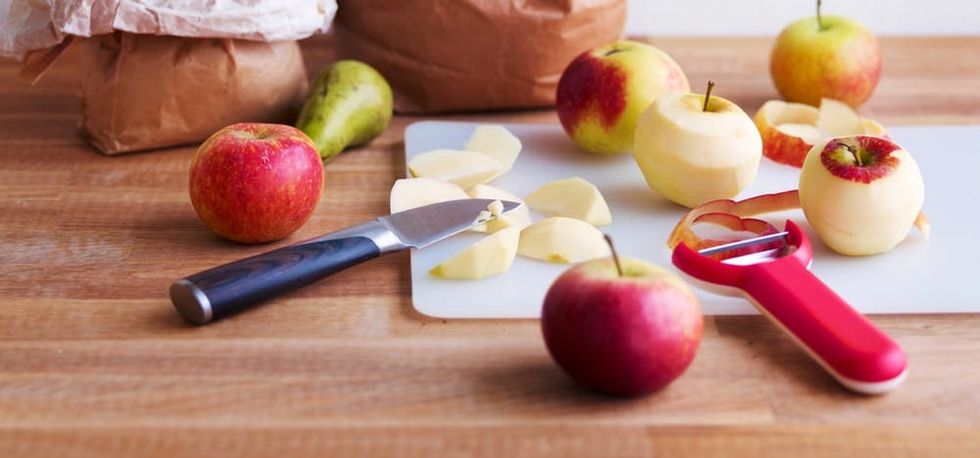 Sure, the board's a simple item, but we can't help but swoon over ridiculously affordable but effective kitchen tools that streamline the entire process of cooking.
Get more kitchen tips by following us on Pinterest.
(Photos via IKEA)
Brit + Co may at times use affiliate links to promote products sold by others, but always offers genuine editorial recommendations.
Justina Huddleston
Justina Huddleston is a food writer living in Los Angeles. When she's not busy writing, she spends her time in the kitchen creating both virtuous and decidedly junky vegan food. Buffalo chickpea pizza, anyone? She's also been known to eat a plain block of tofu or beans straight out of the can for lunch, but somehow those culinary adventures don't make it to her
Instagram
. You can follow Justina on
Twitter
or see what's cooking in her kitchen on her blog,
A Life of Little Pleasures
.
Kitchen Tools and Gadgets