Balayage Hair — It's Not Just for Celebs
Jan 28, 2016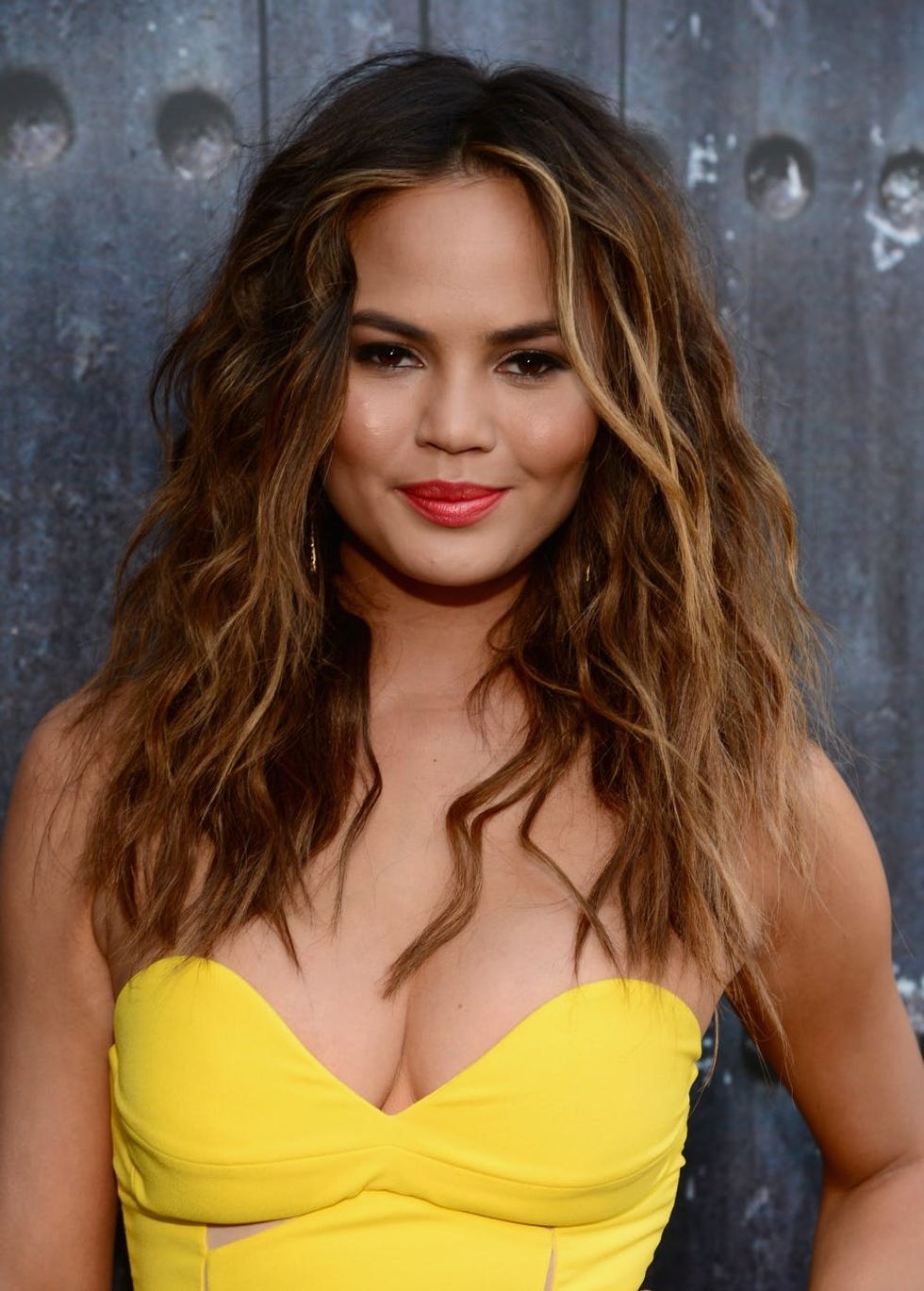 We can't get enough of balayage, the hair-color technique that ditches foils in favor of free-handed color application. Balayage, from the French "to sweep", describes the technique, where the colorist sweeps color through your tresses using highlights only on specific strands in order to mimic nature and the way light naturally hits hair. The result is authentic looking, sun-kissed locks. While balayage may have started as a runway trend — Gisele is often credited — we regular Janes can sport the look, too.
---
Balayage technique can be applied to almost any length, texture and color hair. Here are 23 balayage looks that show that anyone can wear it, whether you are blonde, brunette, ginger or even plum or pink. (Don't miss the inspiration pics of some of our favorite celebs, like Jamie Chung, Julia Engle and Poppy Montgomery.) As you can see, balayage is not just for blondes. Balayage brunettes like Chrissy Teigen, Jessica Alba and Beyoncé are proof that it looks beautifully natural on brown hair as well.
There are more reasons to try balayage — as if natural looking, sun-kissed color were not enough. Anyone interested in natural-looking regrowth and fewer touch-ups, raise your hand. Yeah, we thought so! This hand-painted technique frees your colorist from having to use foils and saturate entire sections of your hair. Rather than applying color in layers and rows separated by foils, he or she will be sweeping through your tresses like a modern day chiaroscuro — painters of the 16th century, whose technique was to paint dark subjects, often religious subjects, dramatically lit up by a beam of light. Because color is painted on the surface of your hair, strand by strand, it is going to grow out looking natural and not leave you with obvious demarcation lines that have you running back to the salon for an emergency touch-up.
Ah-ha! One more thing. Using balayage technique, less chemical is applied to your hair, so in the end it is less damaging to your hair. Sun-kissed, more natural looking, less damaging and easier to maintain? It's no wonder we are seeing it on every runway and catwalk now.
You know, we're not generally prone to jump on every celebrity trend, just because, but this hairstyle just makes total sense to us. How about you?
Gotta regular-Jane balayage selfie to share? Tag us on Instagram @britandco. Come on — you know you want to!
(Photo via Getty)
Sally Jones
Sally Jones is a writer and editor living in New York City. She has worked at many websites including iVillage, Ladies Home Journal, More, Parenting, Cosmopolitan, The Knot and YourTango, in jobs ranging from editor to COO. Renovation and interior design are her
unhealthy obsessions
hobbies. She has renovated every home she's lived in, including the rentals, and like... whoa, who does that? You can catch her at her blog
Renov8or
.
Hair
Still haven't taken up that new creative skills you swore you'd learn this year? Or ready to take your design skills to the next level? Let's say so long to the weirdest year ever by checking those big learn-something-new goals off our perpetual to-do lists.
We've teamed up with Clorox to give you the gift of unlimited creativity now through the end of the year. Once you sign up, you can take as many of our 120+ classes as you want for FREE for one whole month!
Here's how it works:

Head to brit.co/learn and sign up for the "All Access Pass."
Use the code "CLOROXCARES" at checkout to redeem your free month of classes.
You will be automagically signed up for Clorox's email list once you redeem your free all access pass. (It's the #1 Choice for Disinfection!)
Your pass lasts one month from when you checkout. This means you have unlimited access to all the classes during that month.
This offer is valid now through December 27, 2020.
Browse our catalog to find the right class for you, tell a friend and take the class together over Zoom, or organize a 'cocktails + crafts' night with a friend in your bubble so you can learn something new together.
What are you waiting for? Time to start learning all the things!

Thanks to Clorox for making this happen! When it counts, trust Clorox.
Lifestyle