Top Your Savory Sweet Treats With Cheesy Chippy Crumble
Jun 03, 2015
Anything with a crumble topping is a decadent treat in our book. Whether it's a piece of pie or a bowl of yogurt, the crumble adds a gourmet touch and incredible flavor. Today we're working with Top Chef winner Stephanie Izard and LAY'S® Wavy to make a crumble that's not only sweet, but has the savory flavor of cheddar cheese. Use this versatile topping for ice cream, muffins, pie, pancakes or a parfait. Or come up with your own use. There are so many!
---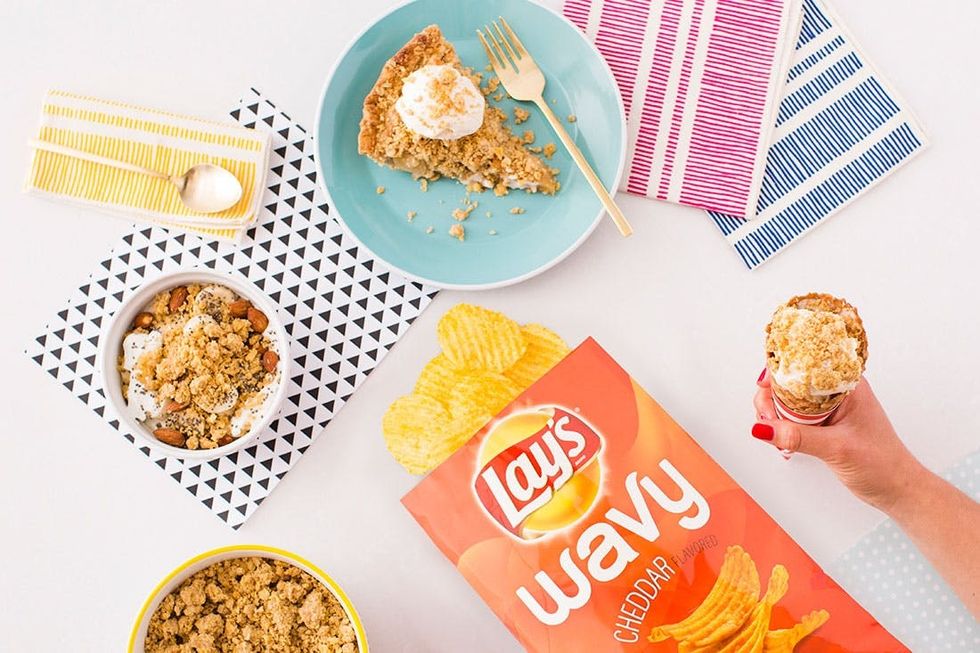 Let's get cooking.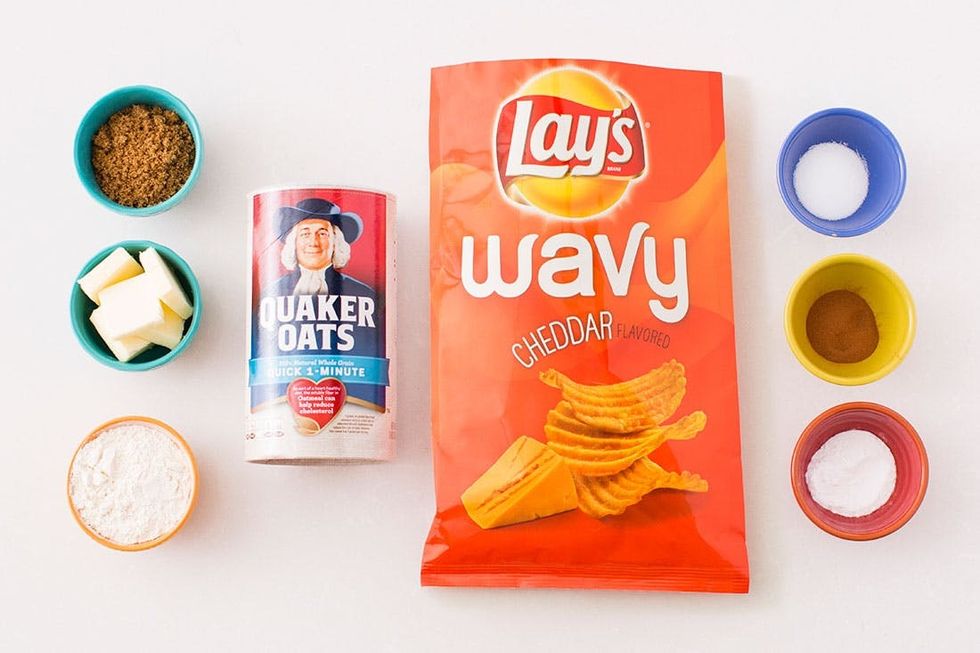 Ingredients: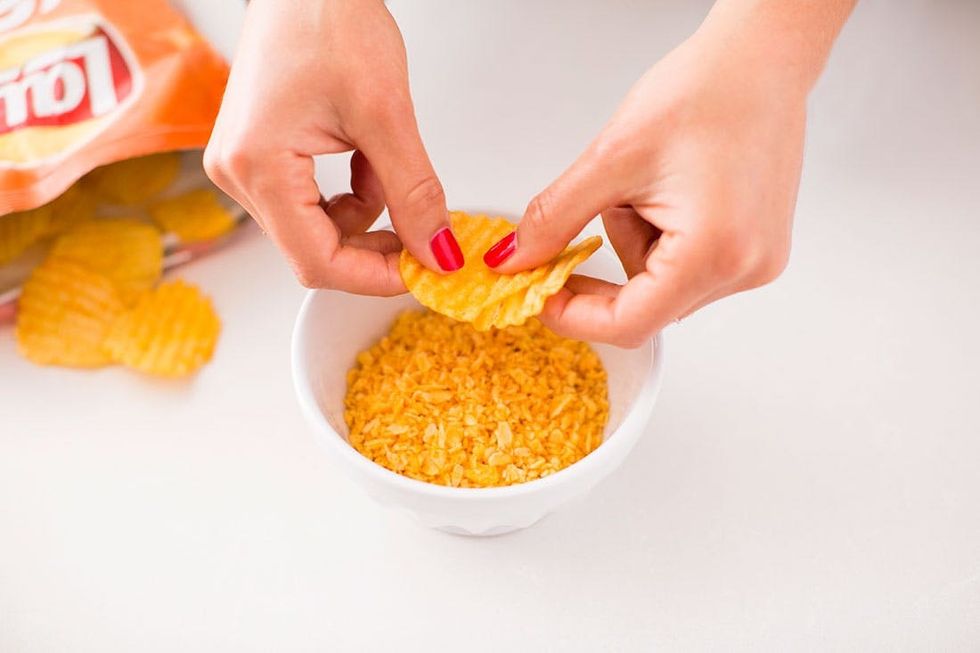 – 2/3 cup LAY'S® Wavy Cheddar Flavored Potato Chips – made into crumbs
– 2/3 cup all-purpose flour
– 1 1/4 cup Quaker oats
– 1/3 cup light brown sugar
– pinch of cinnamon
– pinch of salt
– 1/4 teaspoon baking soda
– 1 stick plus 3 tablespoons unsalted butter
Instructions:
1. Combine all ingredients in the bowl of a stand mixer and mix until everything comes together. (You may also use your hands if you don't want to use a mixer.)
2. Spread the mixture out onto a cookie sheet and bake at 325° for about 10 minutes. The crumble should be dry and golden. Chill slightly before using.
First break your LAY'S® Wavy Cheddar Flavored Potato Chips into small pieces the size of crumbs.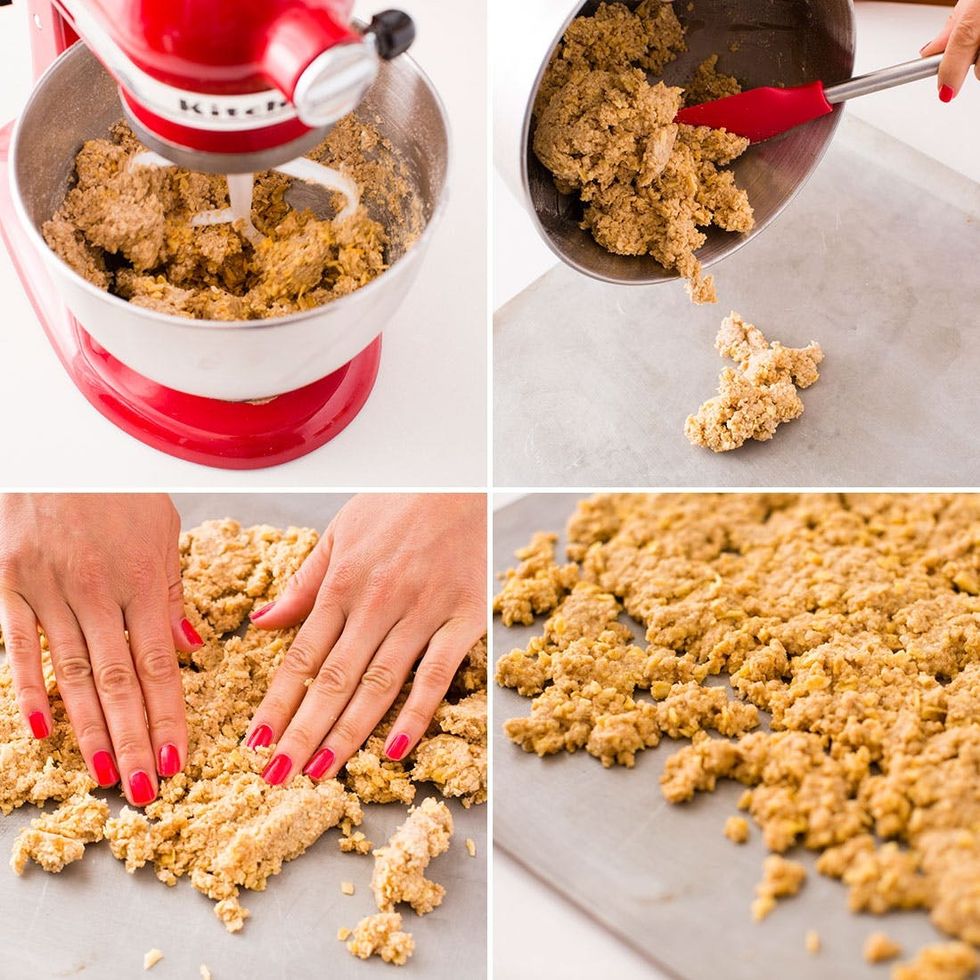 Add all of the ingredients to a stand mixer and combine until everything sticks together. Spread the mixture on a cookie sheet and bake it for ten minutes at 325 degrees Fahrenheit.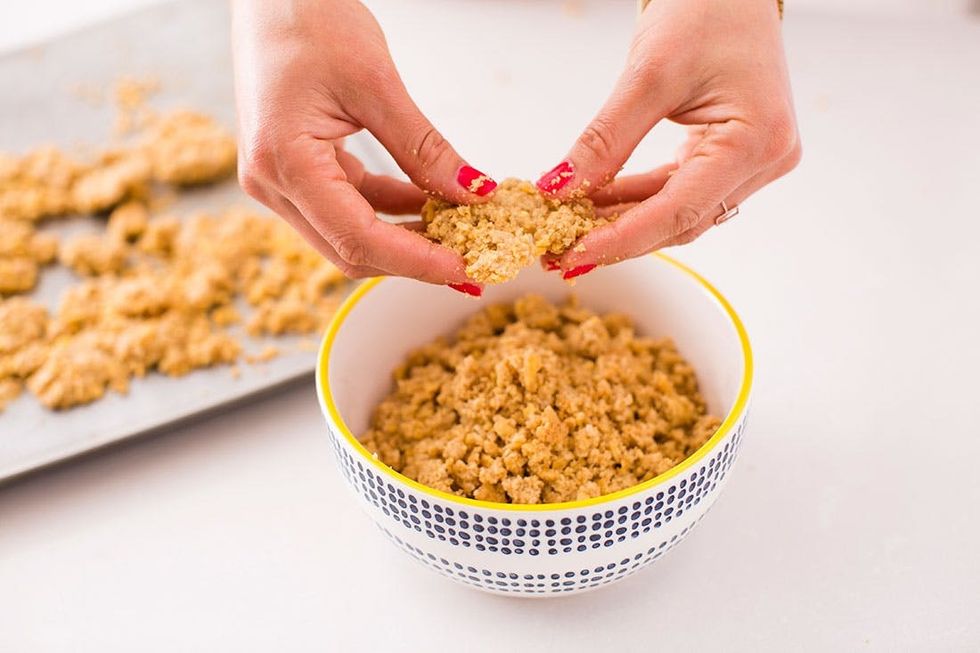 Break it into a crumble.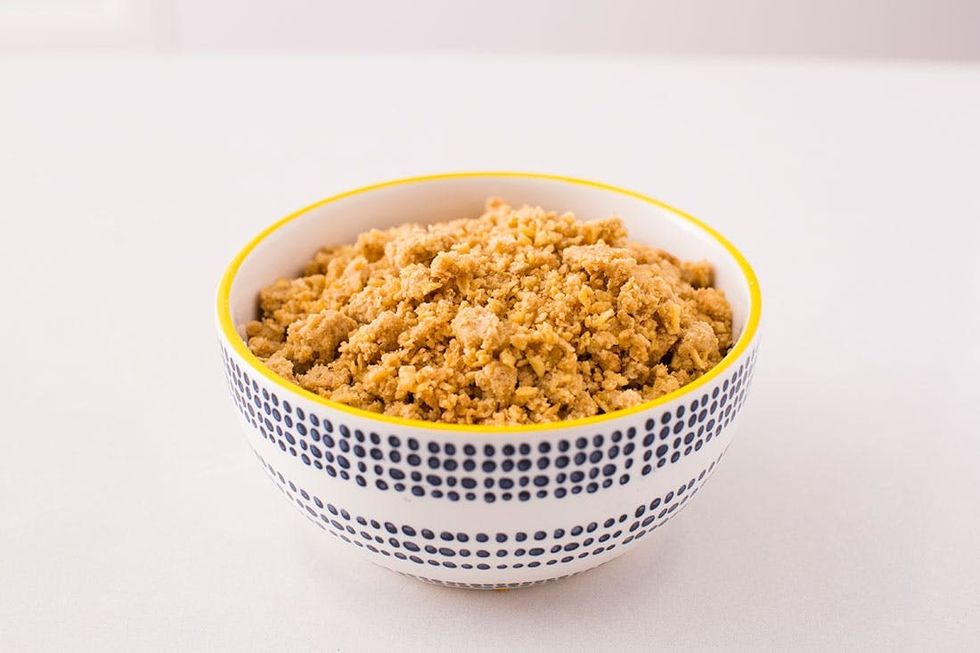 This is a delicious and versatile sweet and salty crumble that would taste great on top of pancakes, yogurt or ice cream, or even baked as a streusel on top of your favorite muffins. It's also delicious on its own!!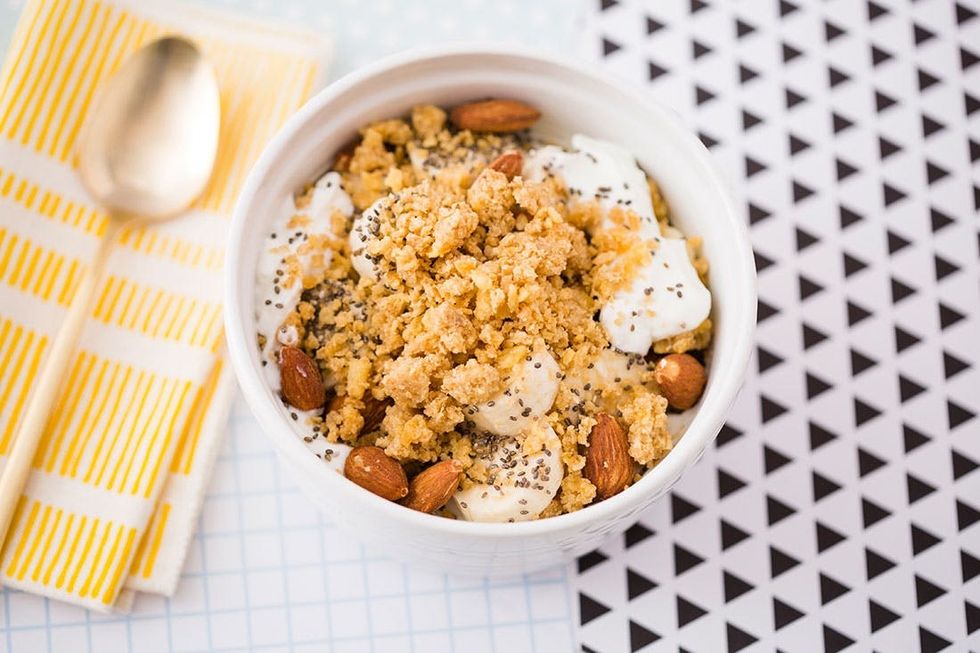 We put ours on yogurt with bananas, almonds and chia seeds.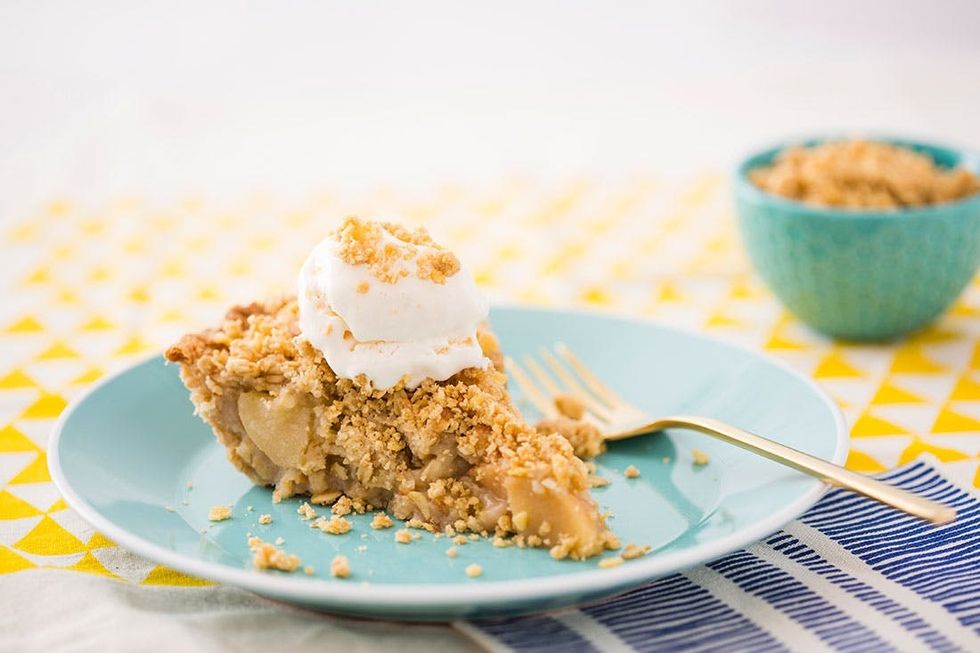 And on chile apple pie.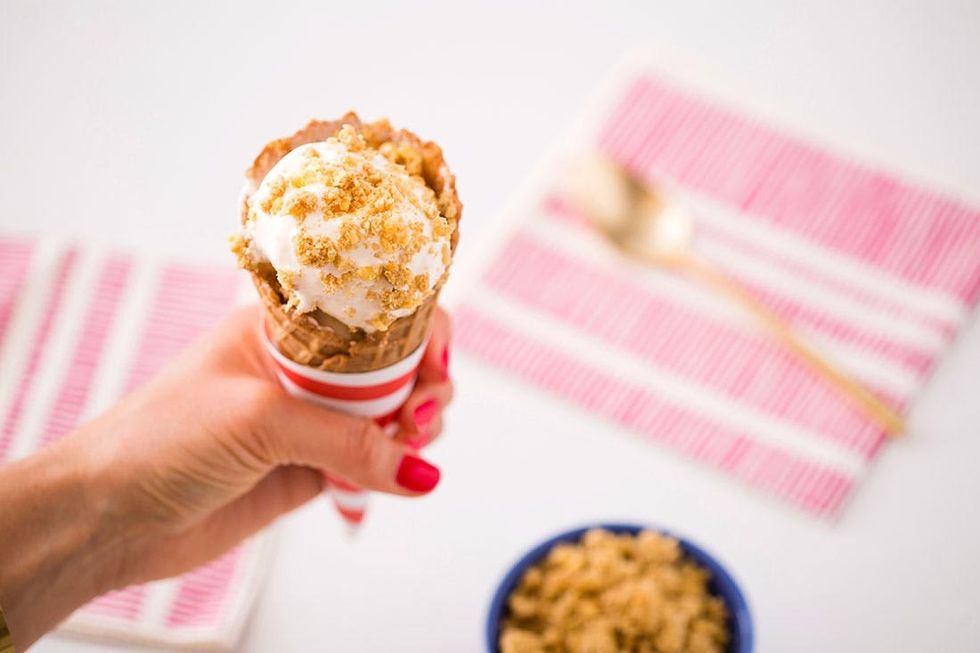 And finally on a scoop of vanilla ice cream. Yum!
Roxy Taghavian
Roxy has been creating and executing DIY projects since her very first trip to Michael's as a child. If there's a project at hand, she'll figure out how to make it. When she's not wielding her hot glue gun, she can be found at the beach, traveling to far off lands, reading and running at her gym "The Panhandle."
DIY Recipes