9 Tips from a Pro Chef for Cooking for the Whole Family
Mar 08, 2015
We always get a satisfying feeling from cooking a meal that has everyone begging for seconds. But when the kiddos don't want to eat what adults eat, you can end up cooking two or three different menus, just for one meal. Patricia Wong, founder of PBS's YouTube cooking series Farm to Table Family, is showing everyone how to cook beautiful and tasty meals for their whole family. Don't you wanna steal some cooking secrets from her? We thought so. We chatted with Patricia about her advice for busy moms, how to cook with kid assistants and the best ingredients to use in meals.
---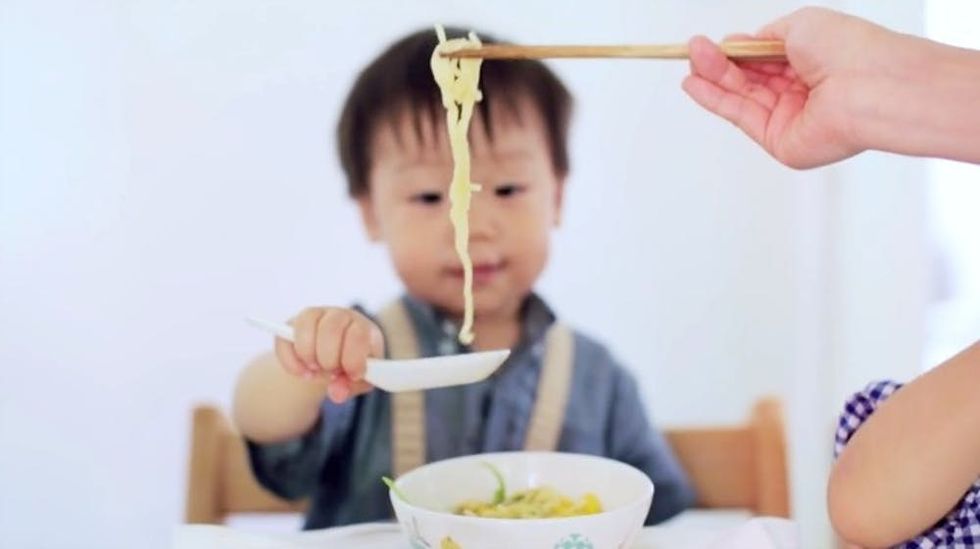 1. Plan Around What Your Kid Loves: One of the easiest things you can do is create meal plans based on what your kid likes. Patricia tells us, "I know 'interactive' foods that involve dipping and slurping will always go over well." Her most recent success was Japanese soba noodles and sauce. Her children couldn't get enough of dipping their noodles into the sauce. If your kiddos are having an awesome time, then they're highly likely to eat what's in front of them.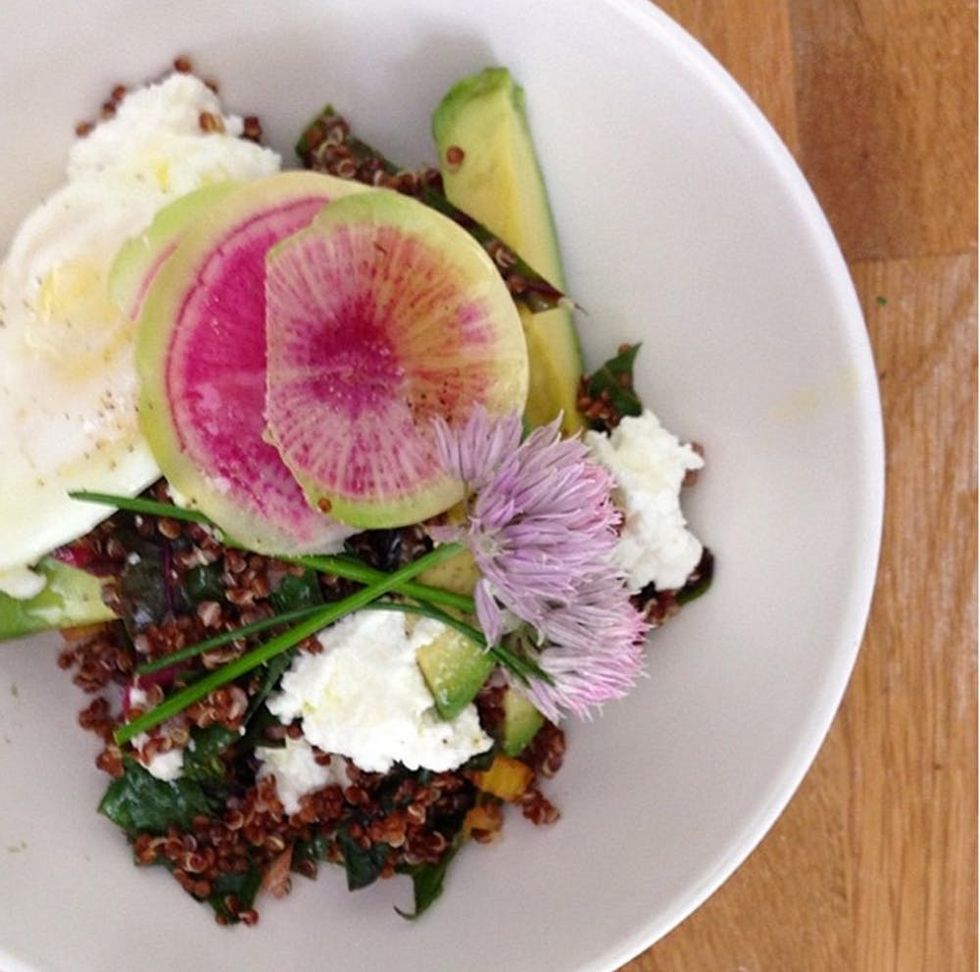 2. Taste Is Important: Patricia gets right to the point when she tells us, "When food tastes good, it will be eaten." Tiny tots and young children are little food connoisseurs, just like you. Fresh veggies and fruits pack flavors that taste great, so serve them plates loaded with high-quality ingredients.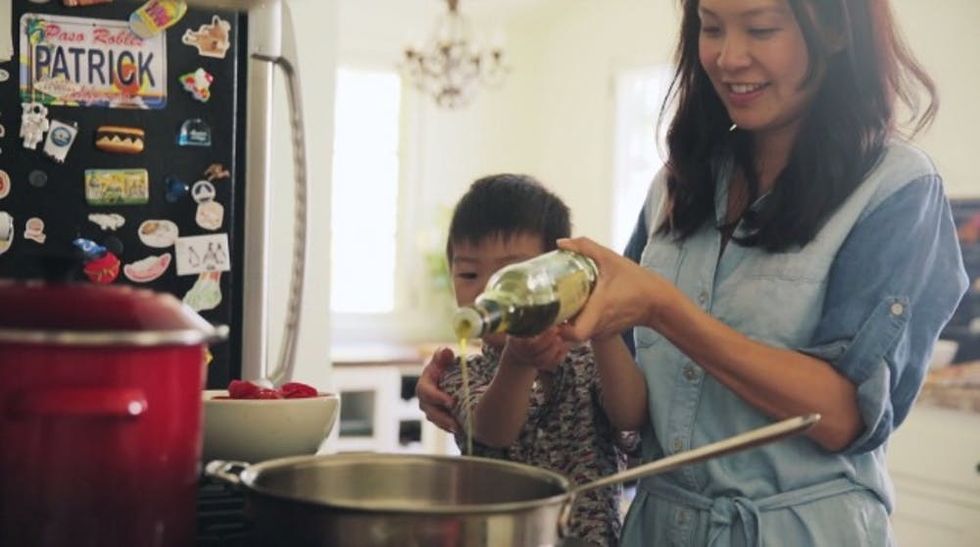 3. Get Your Kids Involved: In her videos, Patricia shows us how to get kids involved in the kitchen, but she knows that it can still be hard to keep up with them. She advises us, "It's important to pre-measure and chop ingredients. That way you can get right to the fun stuff: pouring, sprinkling, stirring and shaking." And it's not just your kiddos — Patricia tells us, "Kids are like tornados in the kitchen."
4. Don't Be a Perfectionist: Patricia says to throw perfection out the window when it comes to cooking with your kids, sharing, "Go in with the mindset that while mistakes will be made, and the counters will be messy, you'll also give your kids a wonderful experience."
Yuka Murai
As a fashion writer and official blogger at ELLE Japan, Yuka is always on the hunt for awe-inspiring stories, ideas and products from all over the world. Raised in Tokyo, she currently resides in the outskirts of Portland, OR. She has a two-year-old son and a newborn daughter.