18 Noodle Recipes to Celebrate Chinese New Year
Feb 19, 2015
With Chinese New Year just around the corner, now is a great time to up your noodle game. That's why we've gathered some of the best noodle dishes out there to help you out. Once you've collected your ingredients, these 18 delicious dishes will be a breeze to prepare. And after just a few bites, you'll be ready to become a noodle master. Say goodbye to your local takeout, 'cause these homemade stir fry recipes are beyond compare.
---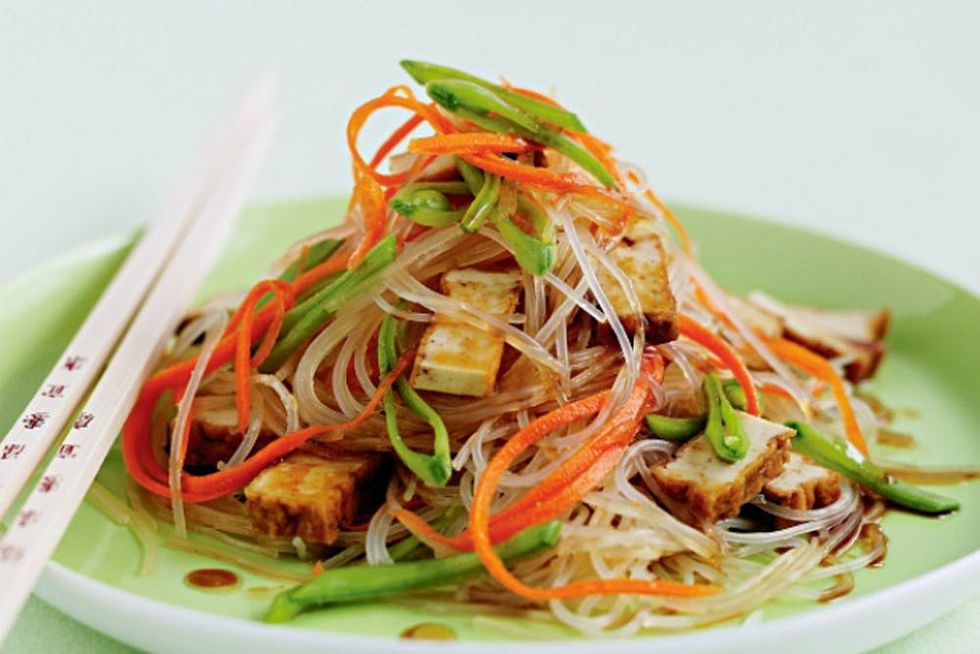 2. Chinese Jelly Noodles: You'll love the cool, unique texture of these homemade mung bean noodles. The spicy seasoning they're coated in will make your taste buds tingle. (via China Sichuan Food)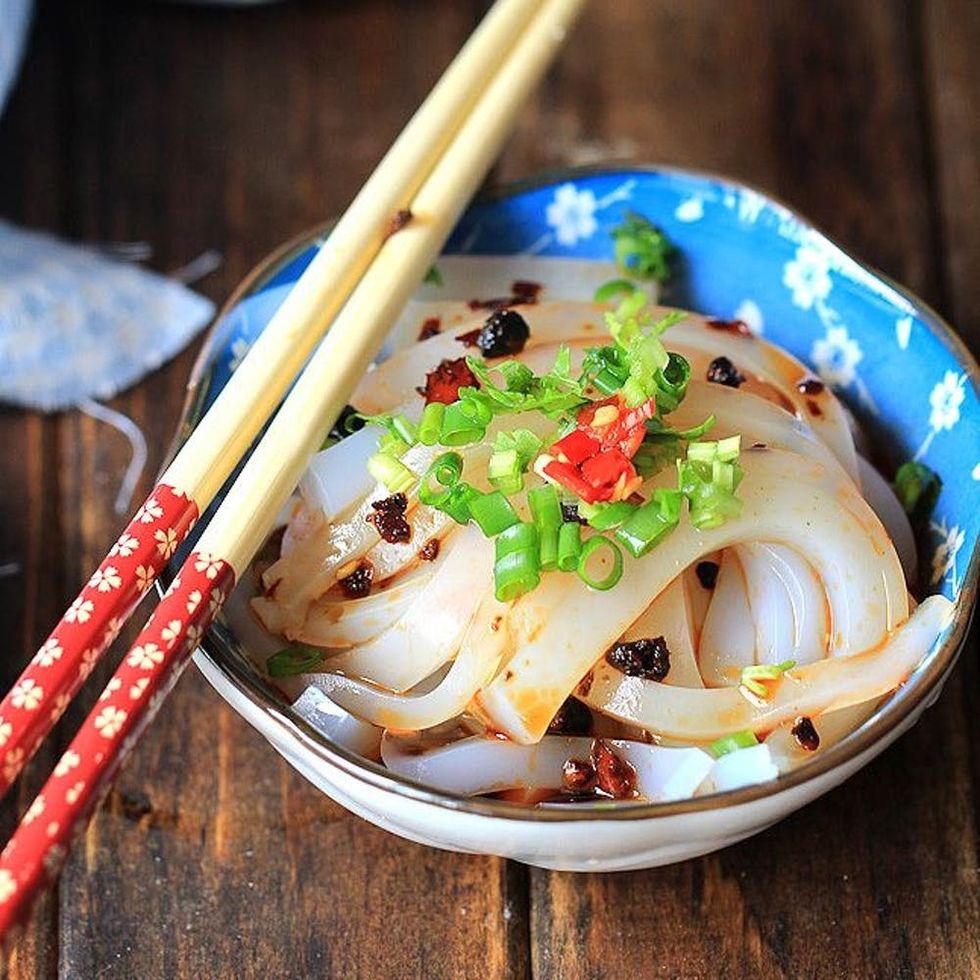 3. Lanzhou Beef Noodles: Brothy beef noodle bowls are a classic, and this simplified recipe makes cooking up a pot full at home a whole lot easier. (via Omnivore's Cookbook)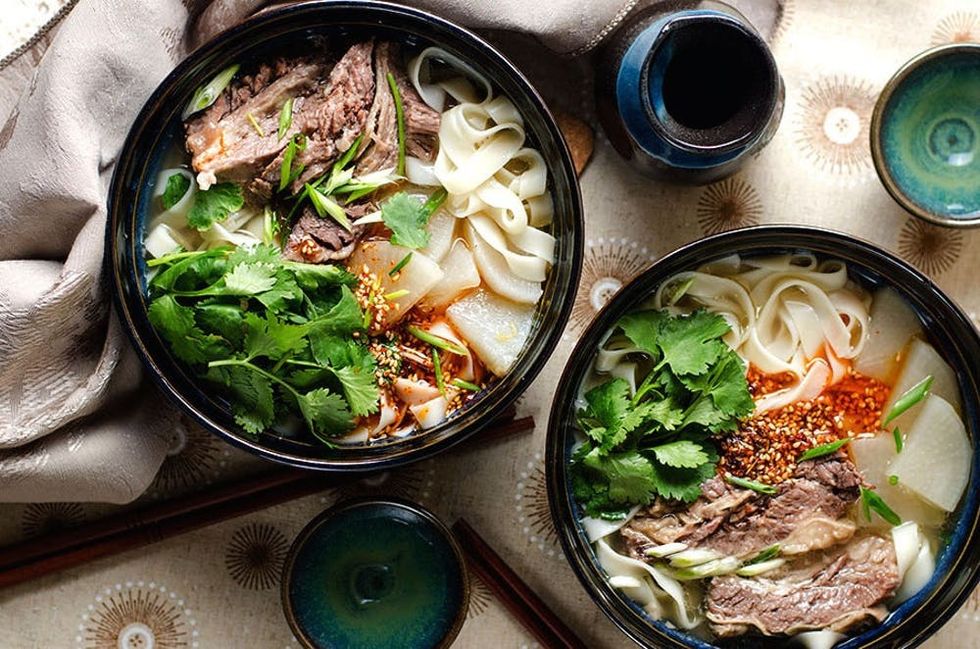 4. Dry Wonton Noodles: Perfectly scaled for two, these sweet-salty noodles are a great way to serve up the famous scene from Lady and the Tramp during your next date night. (via Curious Nut)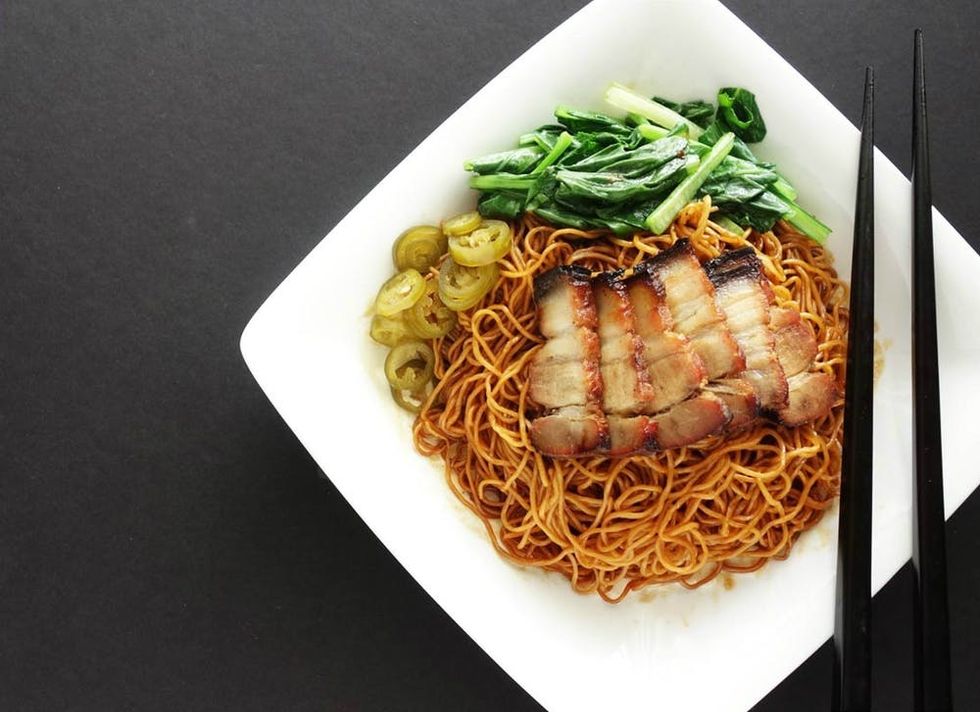 5. Biang Biang Noodles: It only takes a dab of XO sauce and a smattering of condiments sprinkled over top to make these hand-pulled noodles shine. Watch this video to see a hand-pulled-noodle-making master at work; it's pretty awe-inspiring. (via Martha Stewart)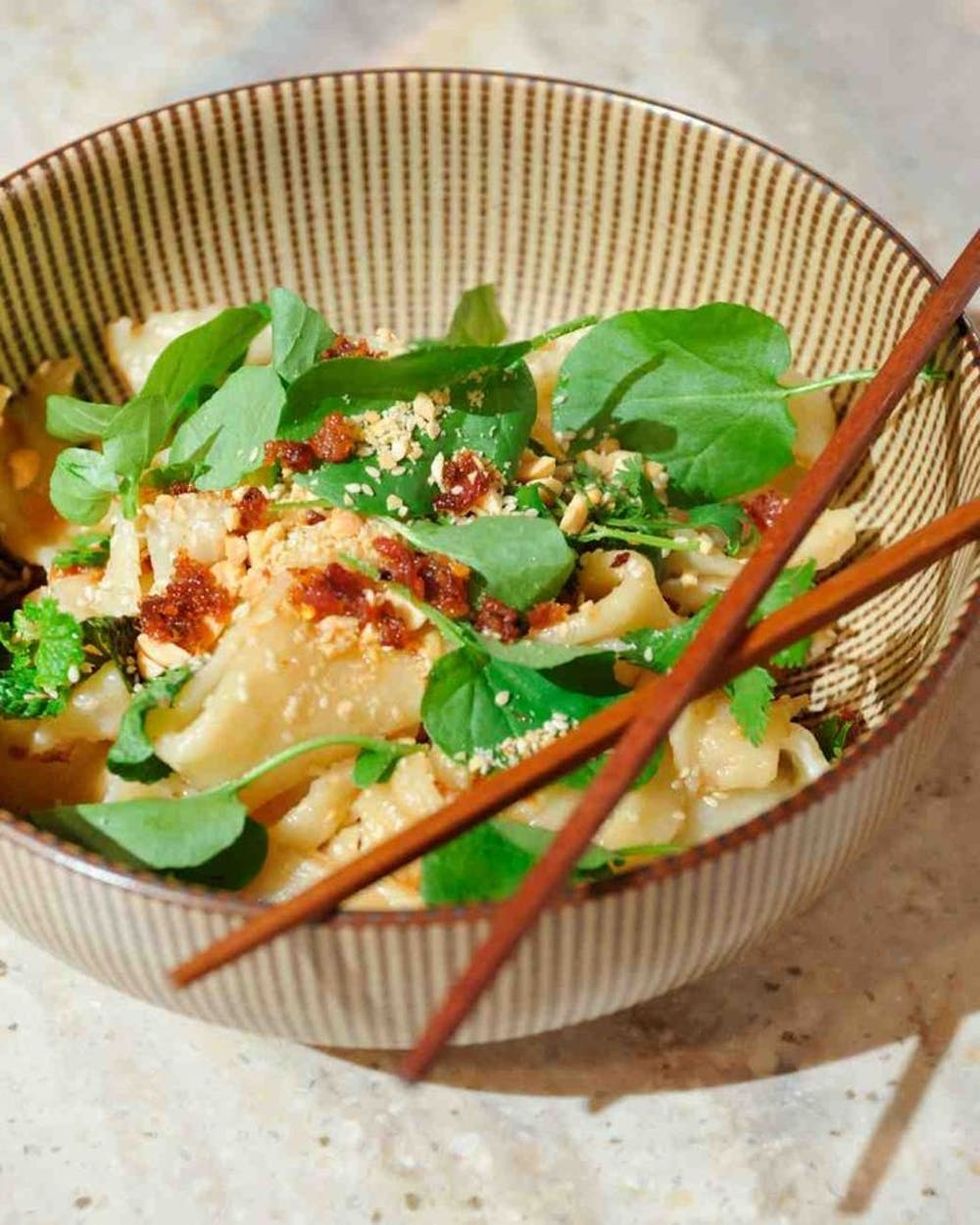 6. Beijing Fried Sauce Noodles: Bring the taste of Beijing street food to your table in fewer than 30 minutes. (via Savoring Spoon)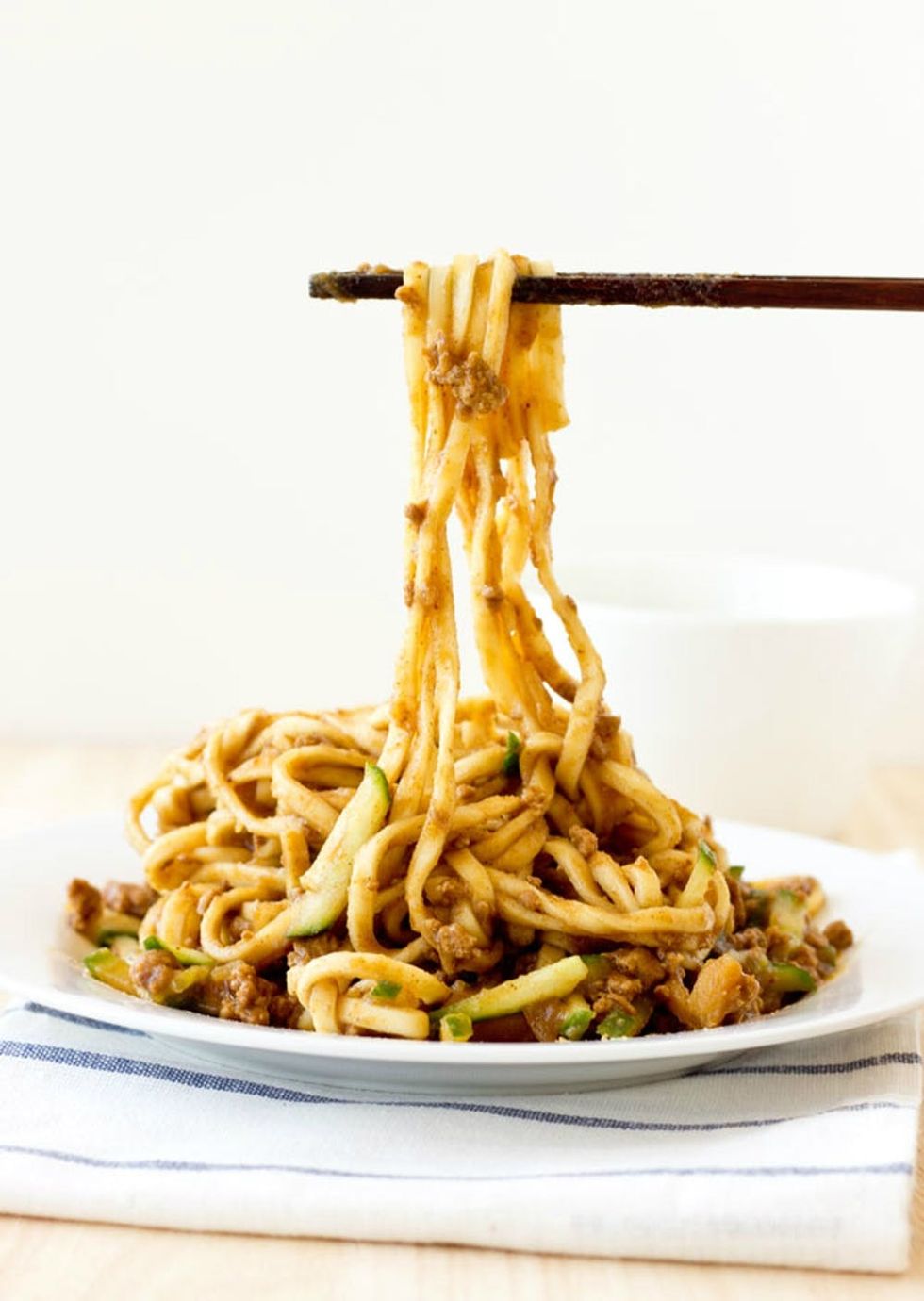 7. Savory Chinese Rice Noodle Salad: This chilled noodle salad features a host of textures along with deep, delicious flavor. The contrast of slippery noodles with the crunch of cucumber and sprouts will keep you coming back for more. (via Light Orange Bean)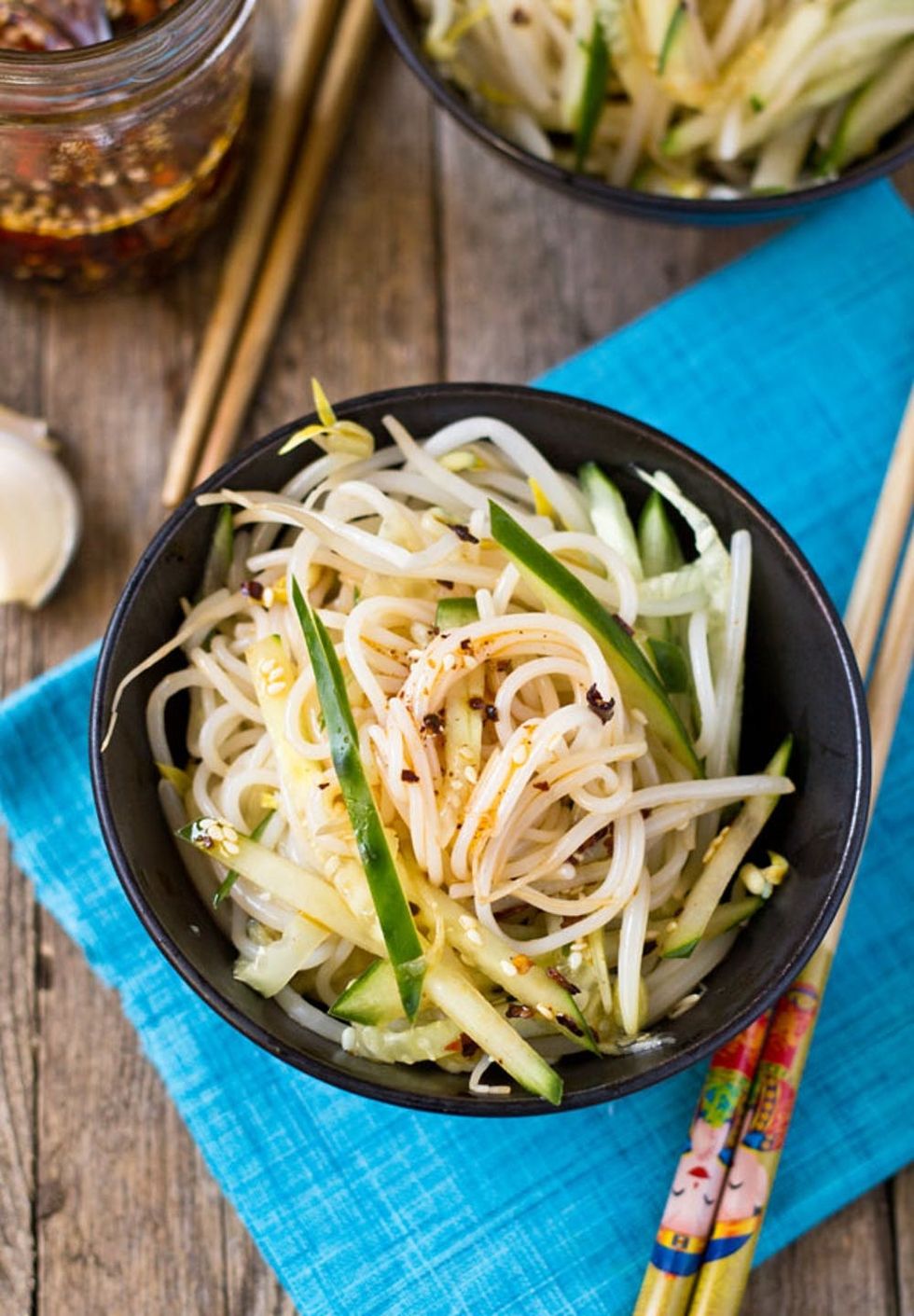 8. Five-Minute Scallion and Bacon Fat Noodles: It's amazing how a quick saute in bacon fat transforms brash, sliced scallions into a mellow, sweet and just-a-touch-smokey tangle. (via Lady and Pups)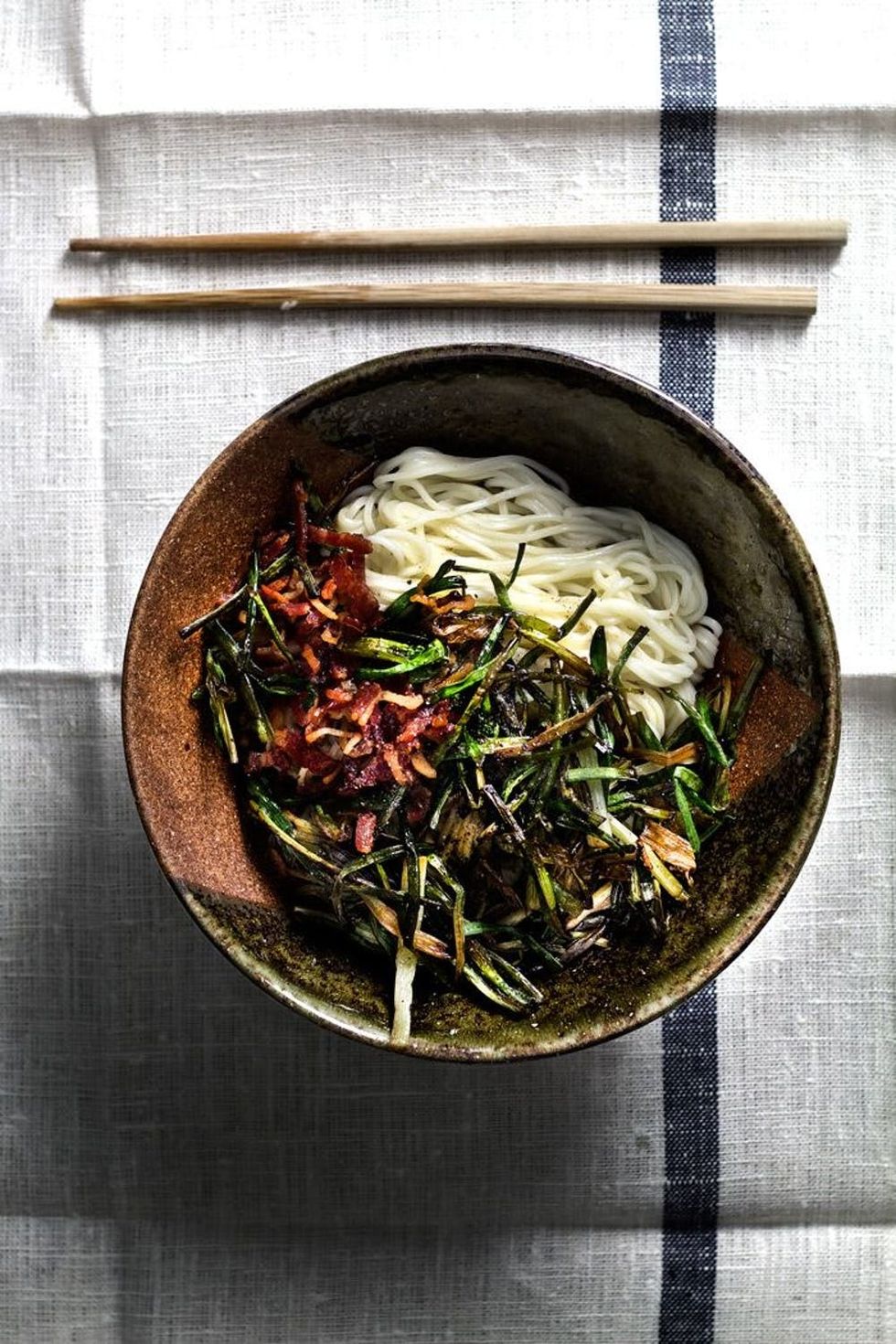 9. Pork Chow Mein: It'll be hard to go back to your usual takeout order once you know how good — not to mention easy — chow mein can actually be. (via Daily Waffle)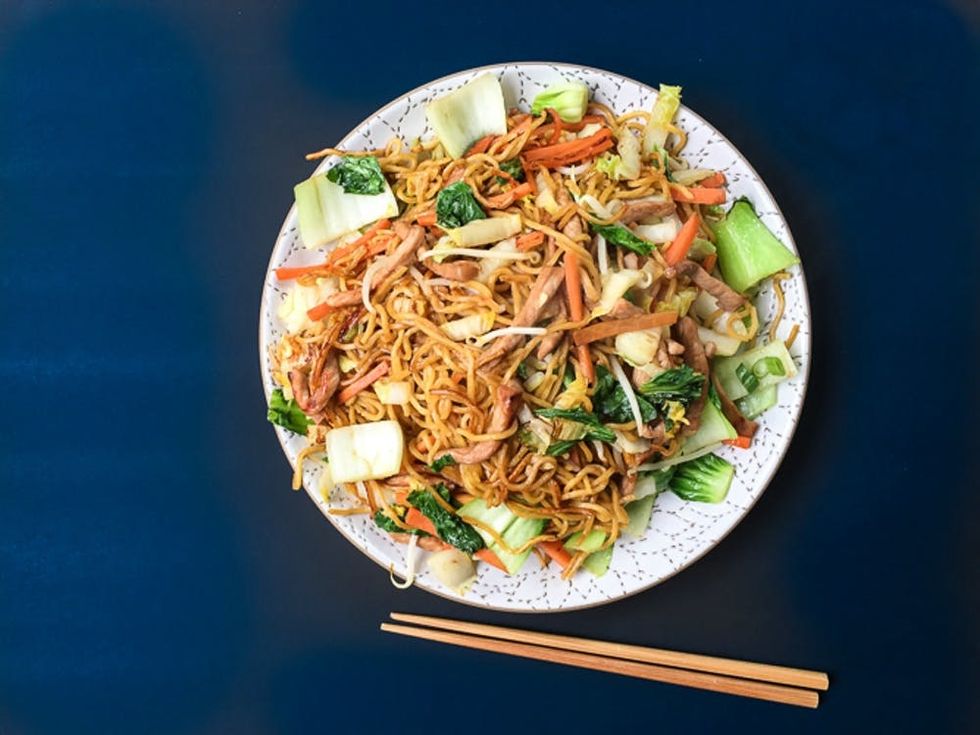 10. Schezwan Chicken Noodles: If you've been looking for a noodle dish that's absolutely packed with chicken, veggies and spicy goodness, the search ends here. (via Indu Gets Cooking)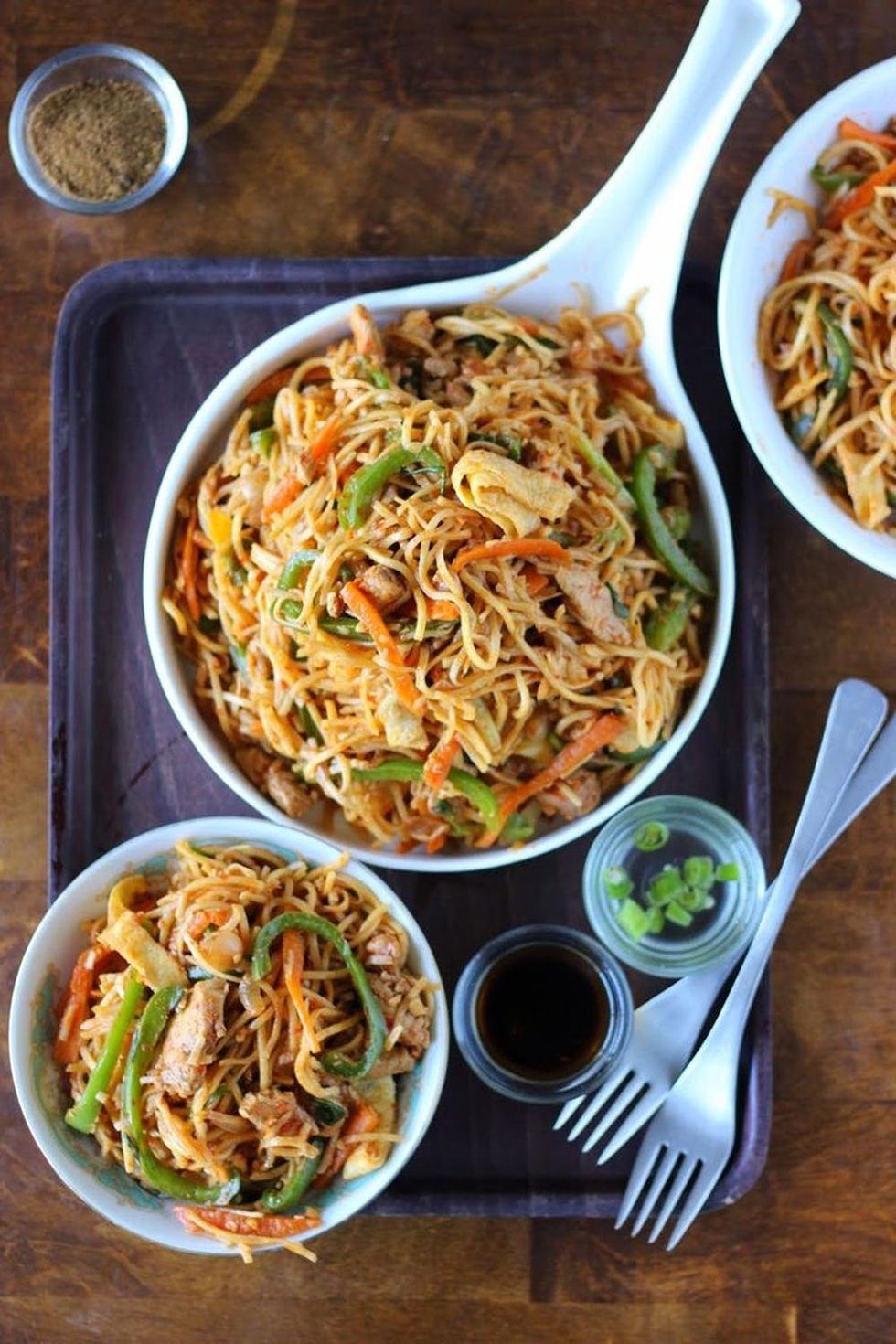 11. Dan Dan Noodles: At the heart of this recipe is a homemade chile-infused oil featuring a different sort of warmth, courtesy of cinnamon and star anise. There are a lot of elements involved, but they've been broken down to make the dish totally manageable… well, as long as you can handle a little heat. (via The Woks of Life)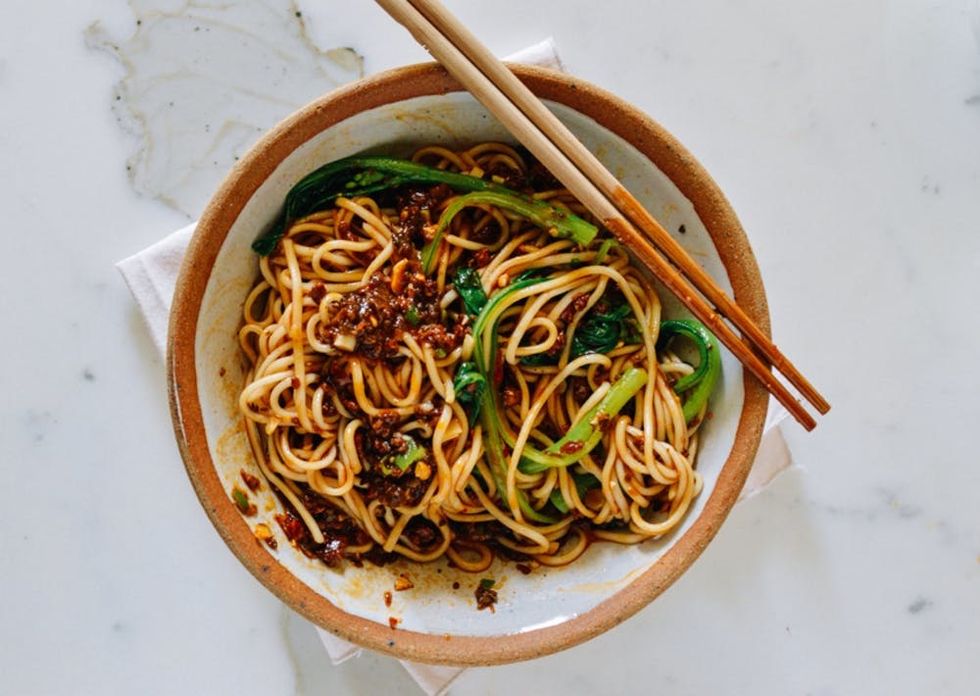 12. Classic Sesame Noodles: This Chinese-American favorite features a silky, savory, nutty sauce punctuated by the crunch of chopped peanuts, carrots and cucumber. (via Saveur)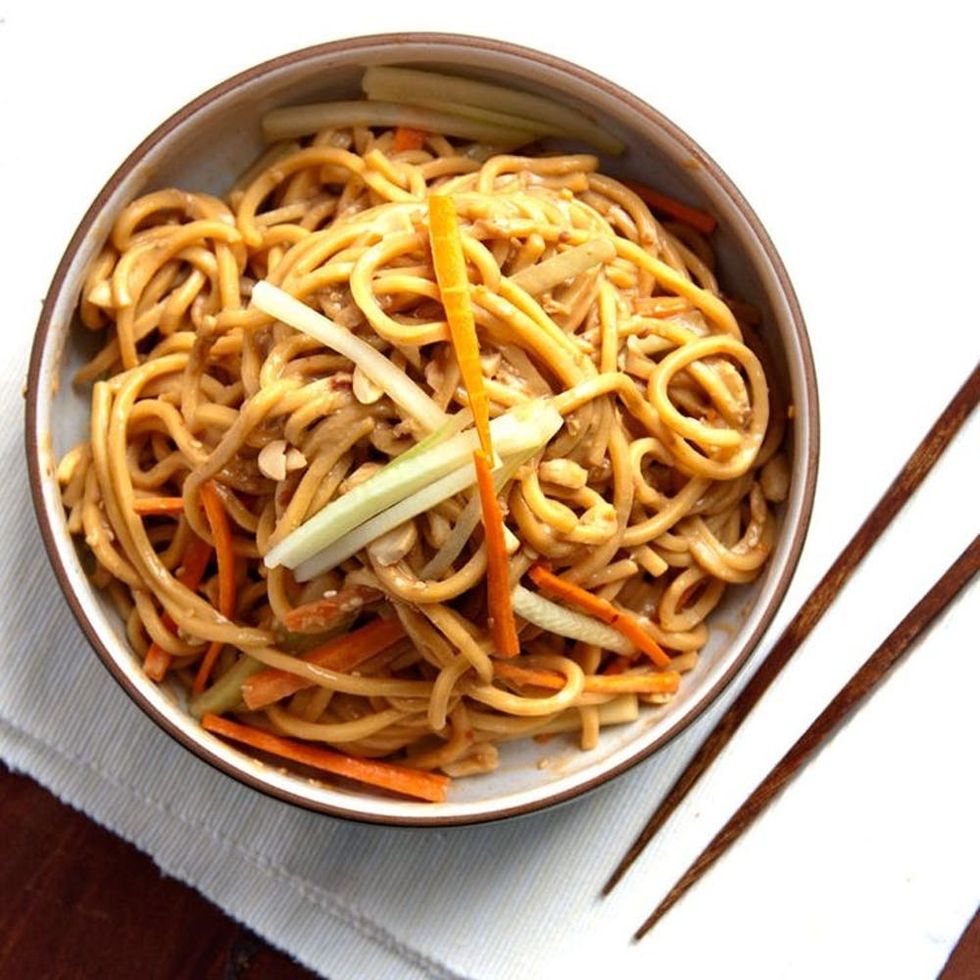 13. Spicy Ginger Pork Noodles With Bok Choy: Fans of pork pot stickers will love these noodles. They feature all the same flavors without any fussing over the wrappers. (via The New York Times)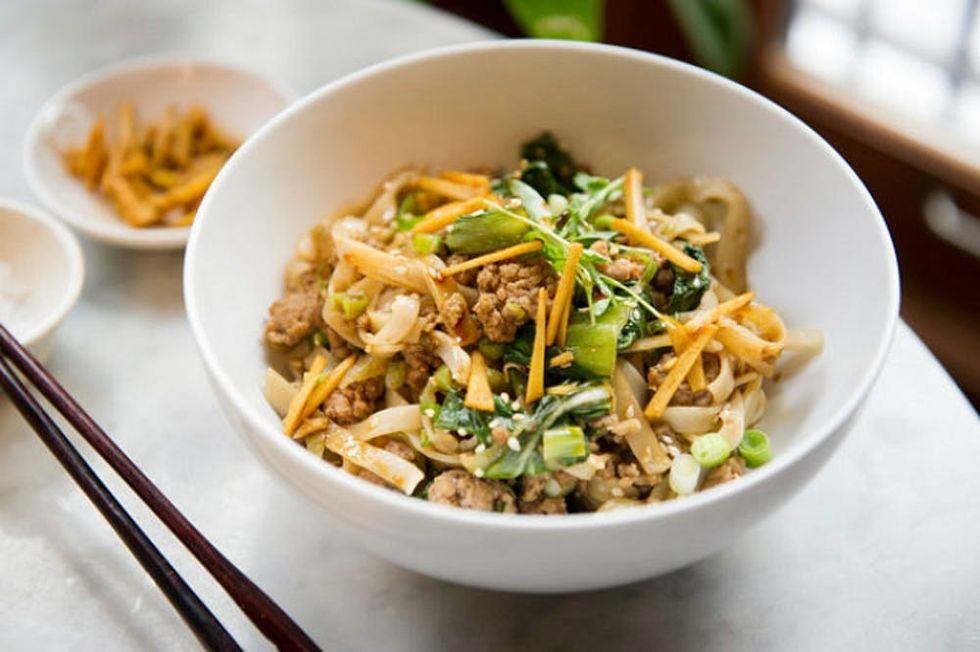 14. Longevity Noodles: Bring a whole lotta luck into the New Year with these long(evity) noodles. Simply dressed with sesame, garlic, scallion and soy sauce, they work well paired with just about anything. (via Hip Foodie Mom)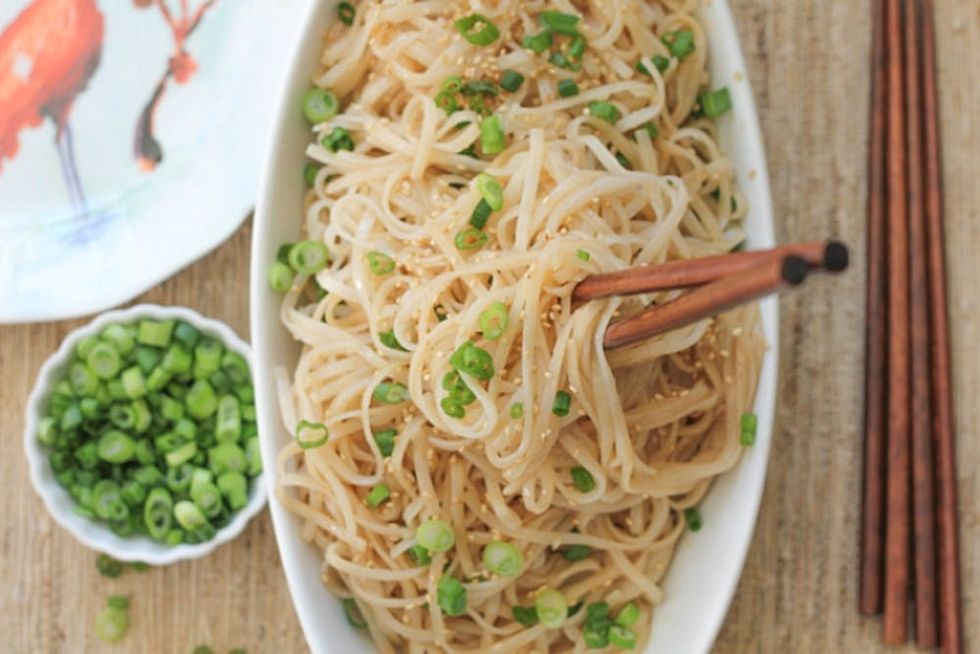 15. Easy Lo Mein: Chock-full of veggies, this quick and easy lo mein is equally delish made with spaghetti. (via Damn Delicious)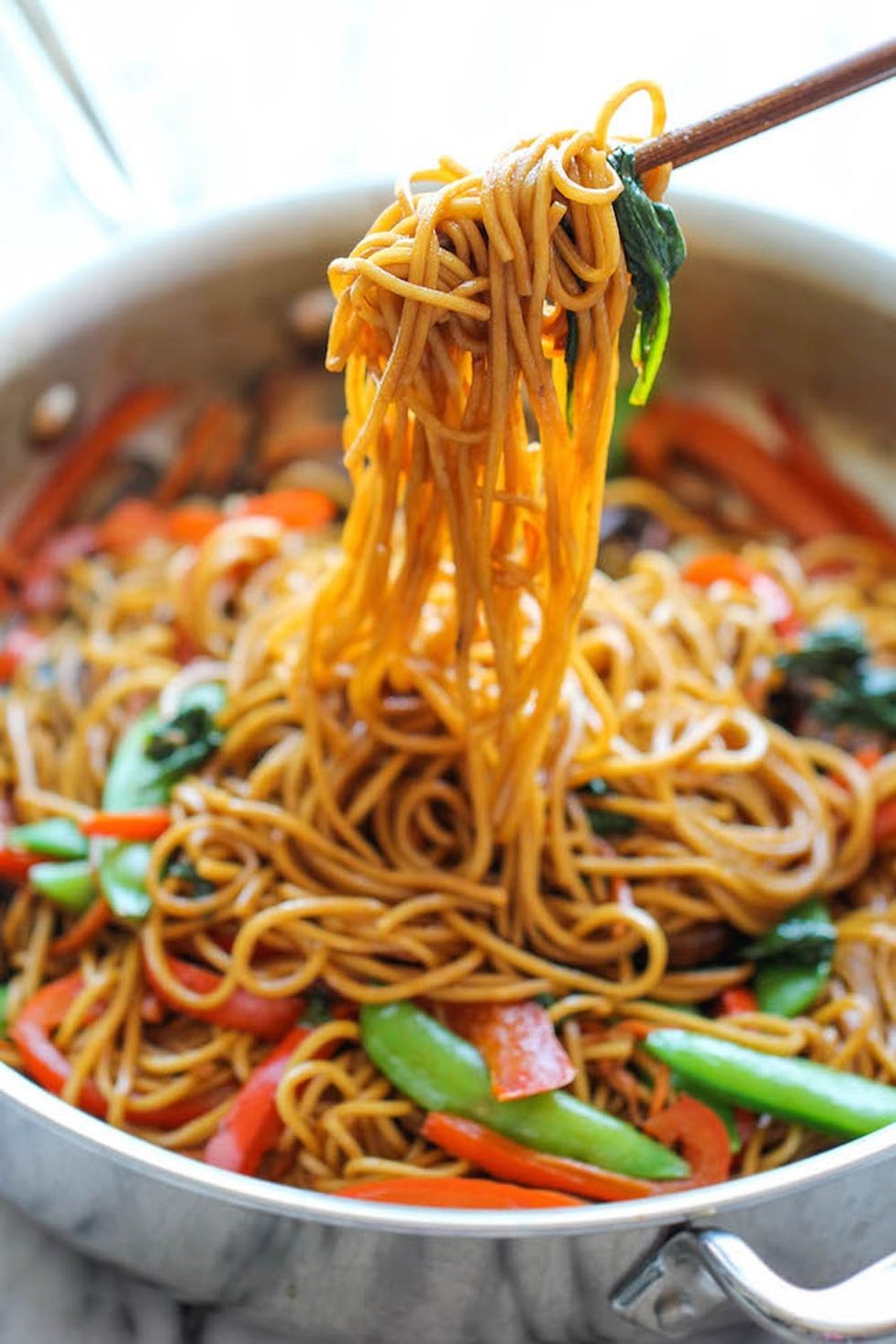 16. Pan-Fried Noodles With Chicken: These pan-fried, Hong-Kong-style egg noodles are coated in an irresistible sauce, along with tons of chicken and leafy greens. (via The Woks of Life)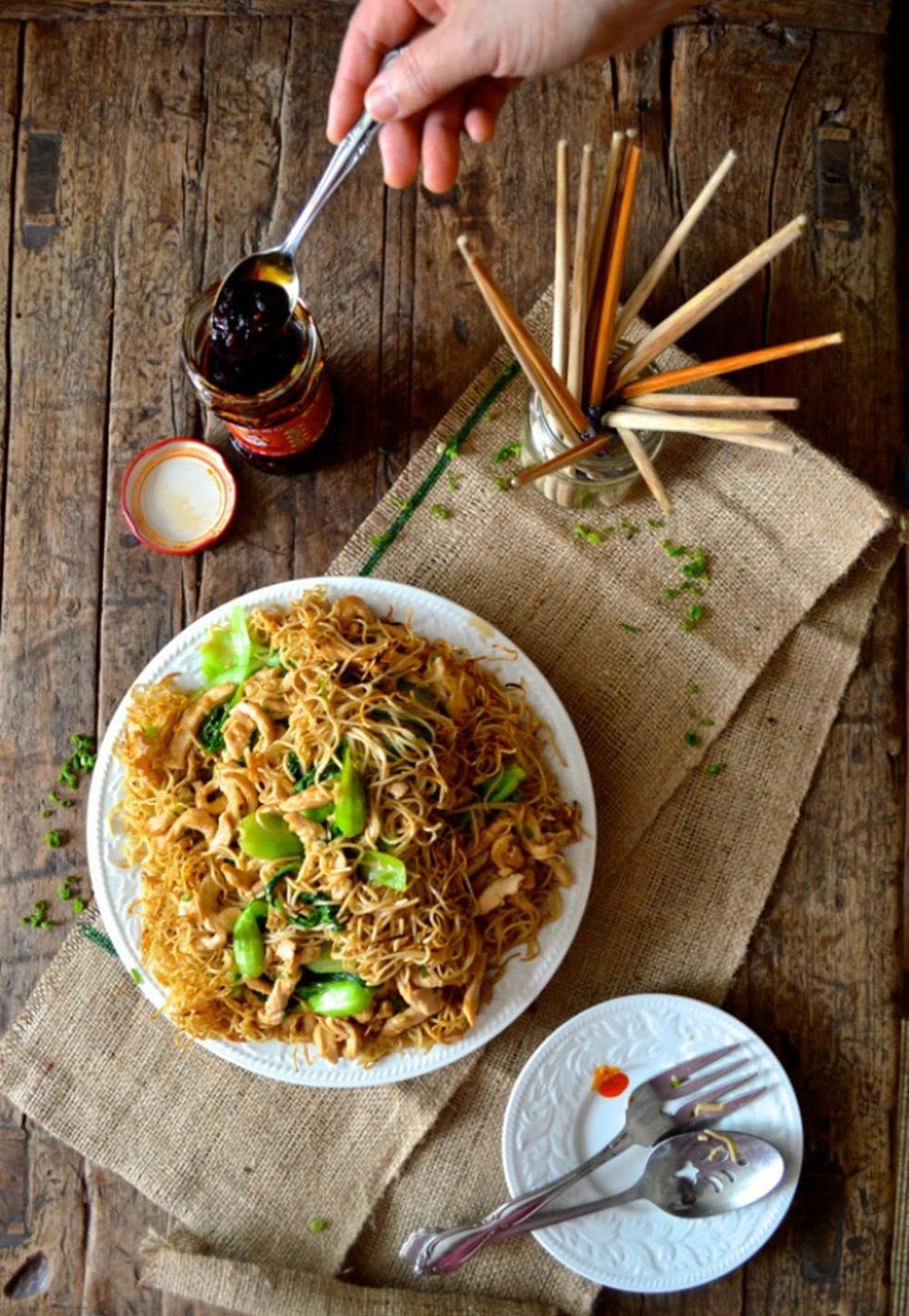 17. Taiwanese Noodles With Meat Sauce: Think of these noodles as an equally comforting twist on classic spaghetti and meat sauce. Sounds good, right? (via Steamy Kitchen)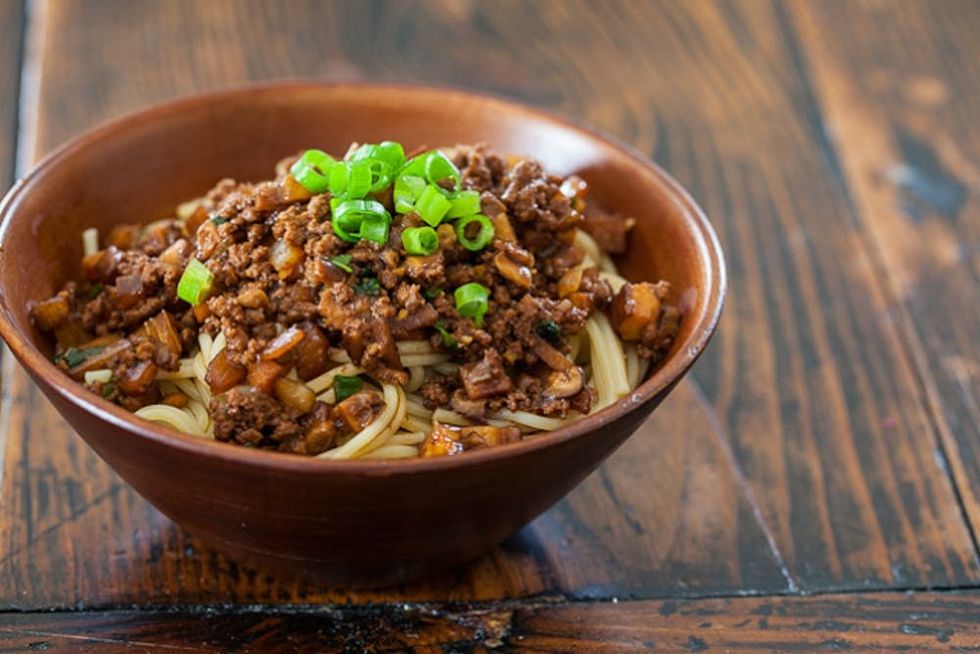 18. Zucchini Noodle Chow Mein: This healthy noodle dish made with sprialized zucchini packs a ton of flavor into every twirl, while cutting carbs big time. (via White on Rice Couple)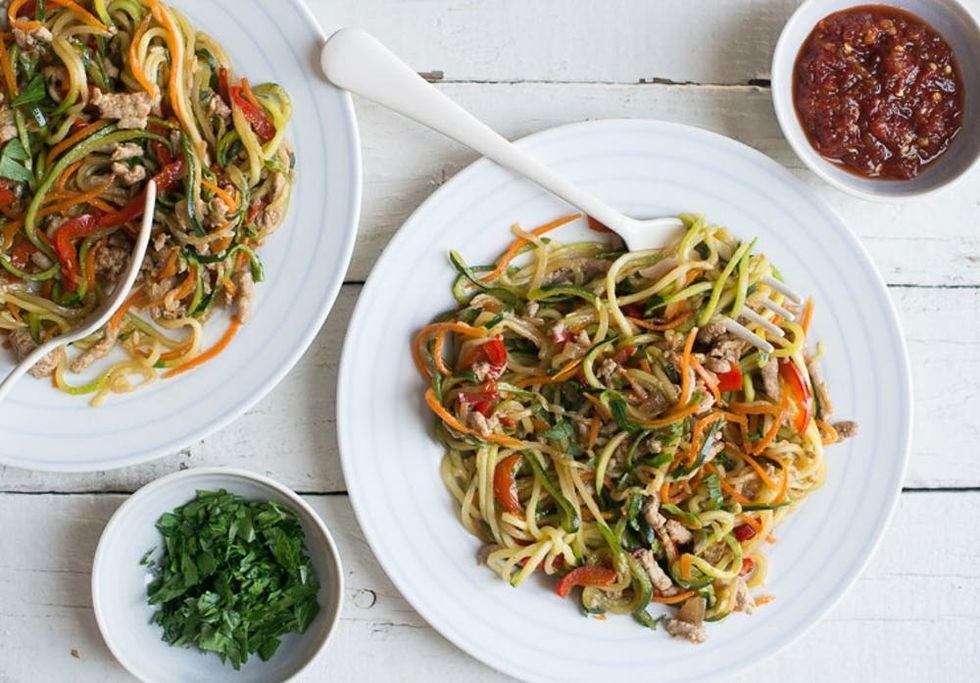 Share your favorite lucky noodle dishes for Chinese New Year below!