12 Cozy Products for That Person Who's Always Freezing at Work
Sep 13, 2018
Every office has them — that one person who is, without fail, always freezing. The person who is constantly drinking hot beverages (even in summer), hiding under a lump of bulky sweaters, and asking everyone they come across if there's a drafty window or an unseen air vent over their desk. Maybe this freezing person is you — and, if you identify as a woman, it makes sense if it is. Since the 1960s, offices have been temperature regulated to meet the needs of men (patriarchy, ugh). So, while you probably can't change decades of sexist indoor climate guidelines overnight, you can invest in some cozy office accessories to keep yourself at peak comfort during the day.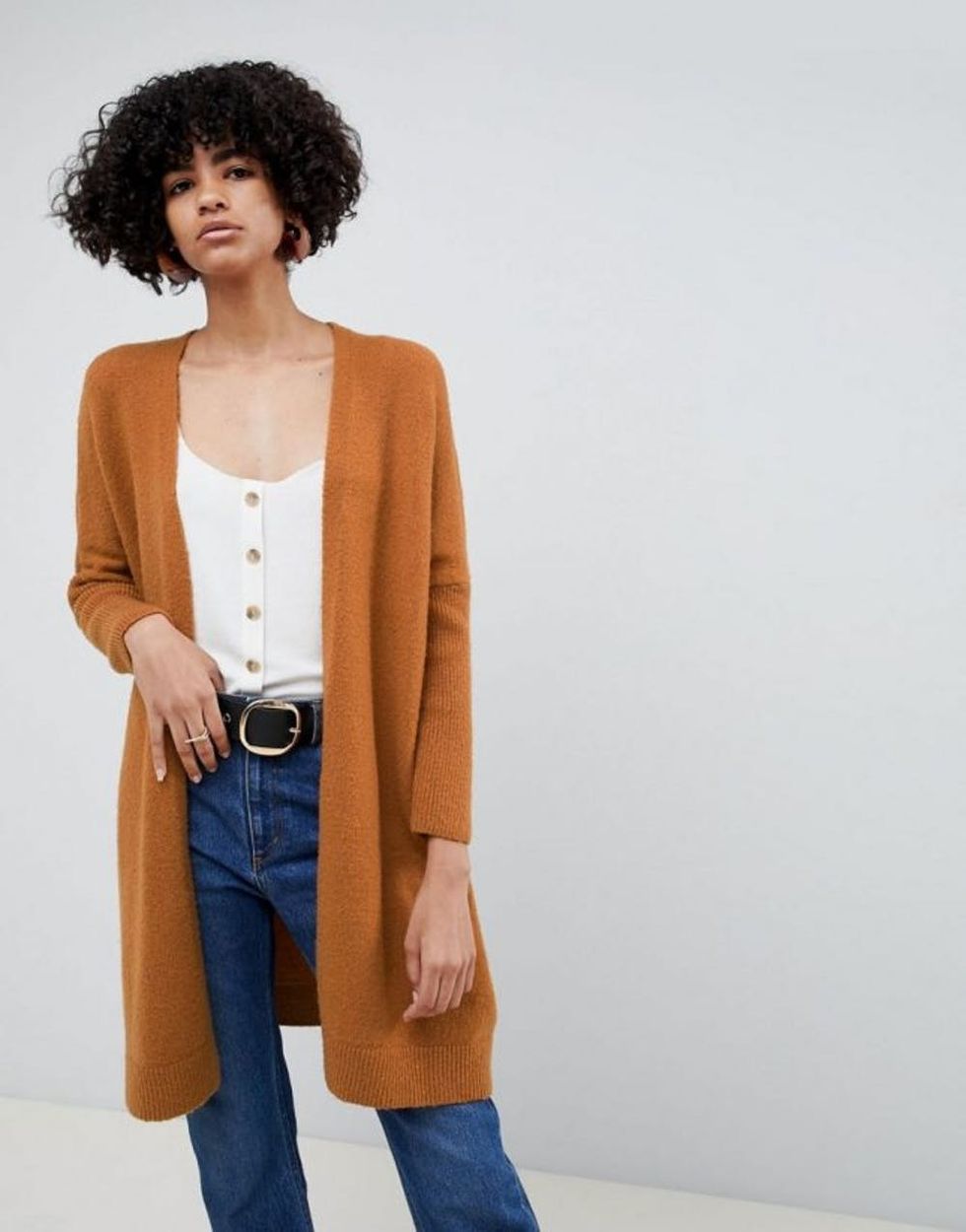 ---
1. ASOS Design Eco Oversize Cardigan ($51): Sometimes, all you need is a light sweater to beat that chill. Keep this sweet and soft cardigan at your desk for whenever you feel a breeze.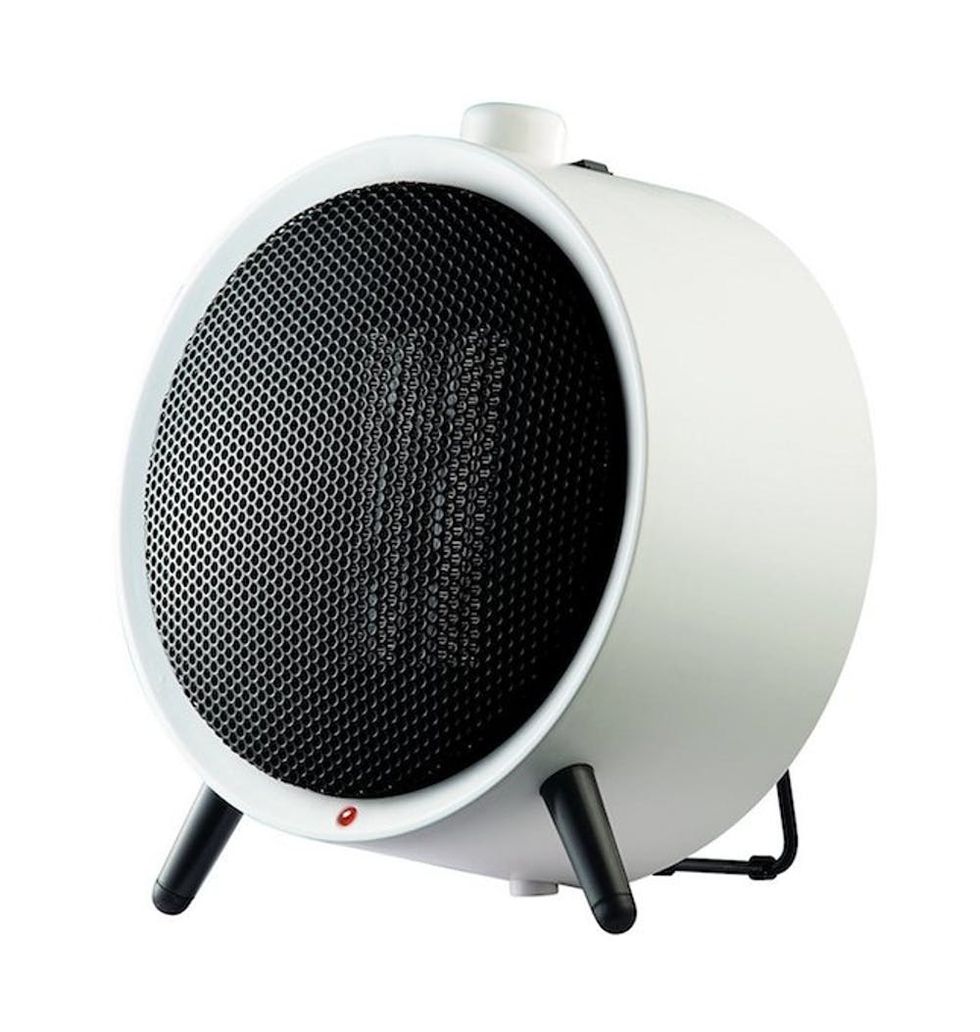 2. Honeywell UberHeat Ceramic Heater ($35): This tiny, minimalist-design heater looks great on your desk while keeping you as comfy as curling up by a fireplace.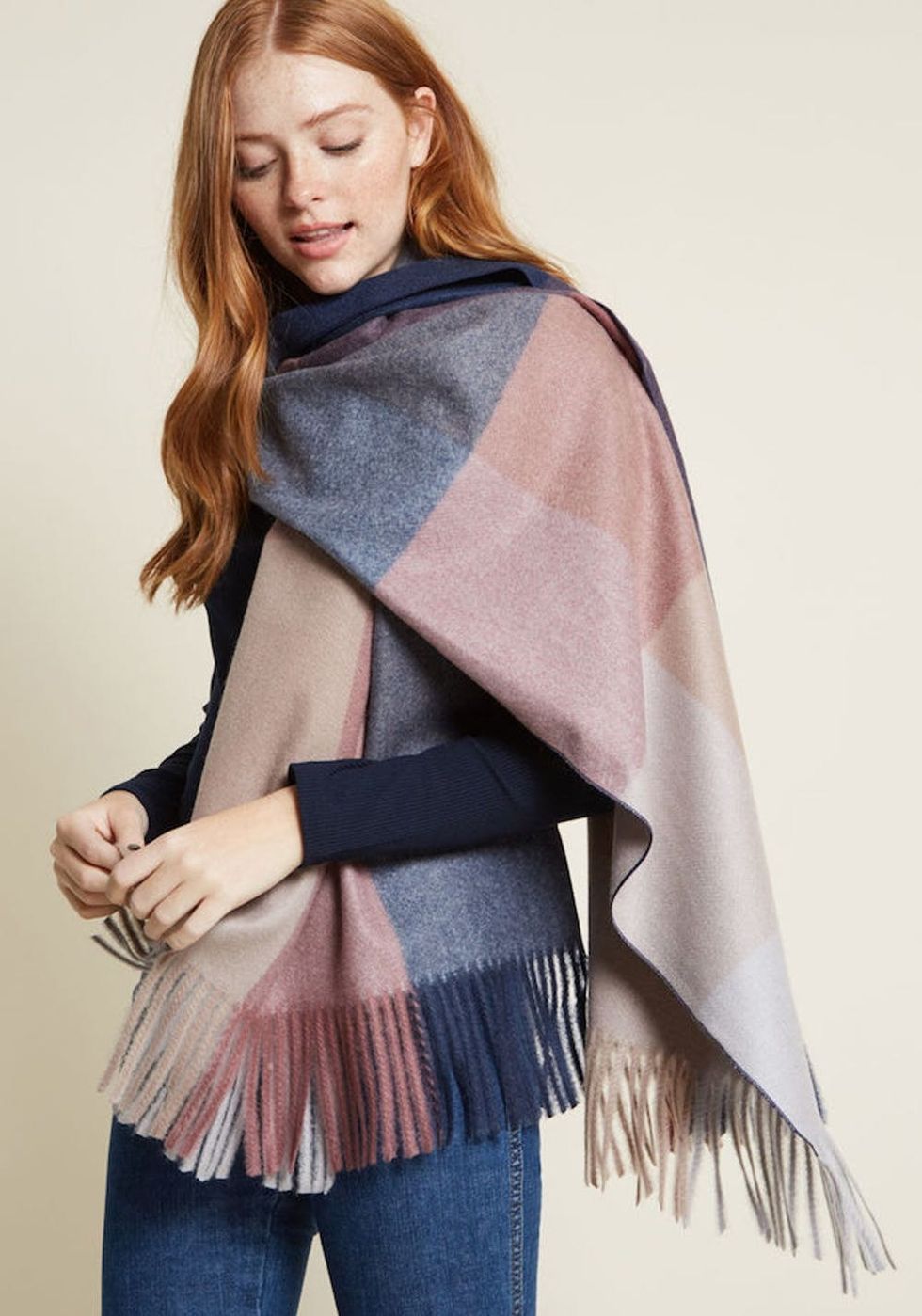 3. Modcloth Bundled Beautifully Plaid Blanket Scarf ($35): It's a blanket. It's a scarf. It's a blarf, if you will. Whatever you want to call it, it's a lovely accessory to keep warm and look fabulous in the office — and out.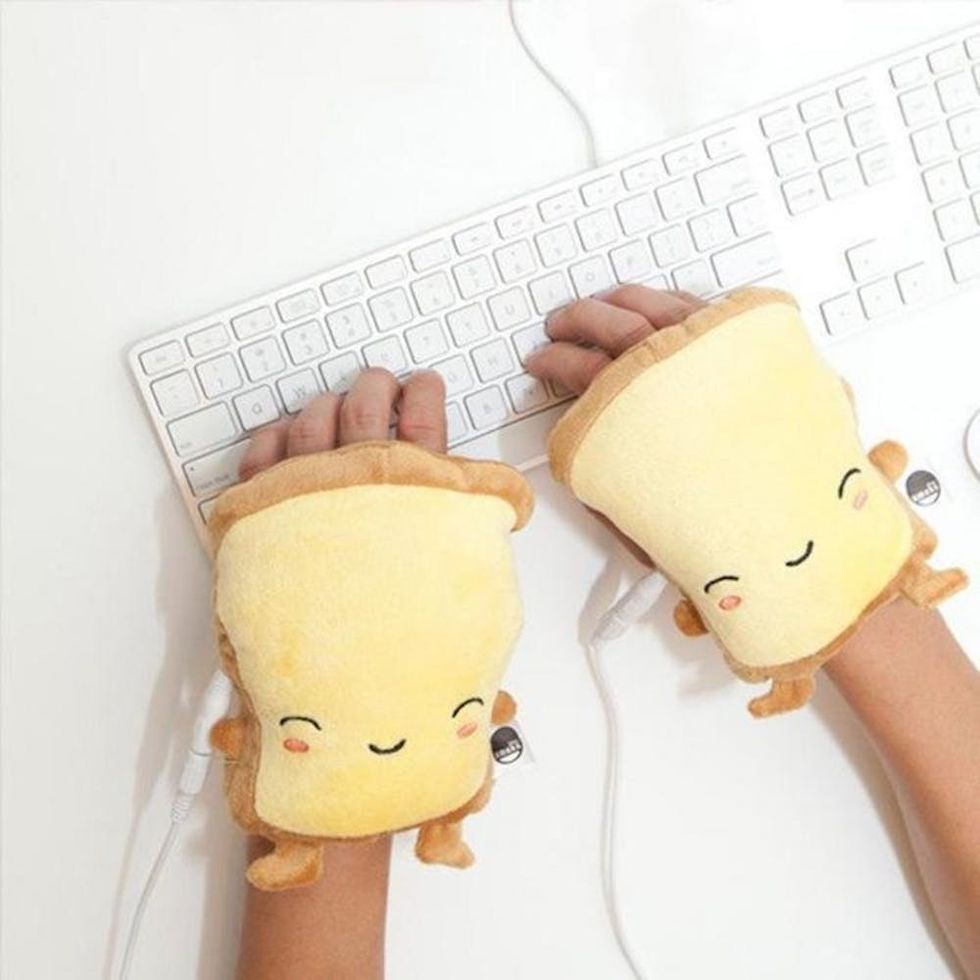 4. SMOKO Toast Wireless Hand Warmers ($45): Our hands are usually the first place to freeze in Arctic-temp offices. But these fingerless heated typing gloves (who knew this was a thing?) will keep them toasty indeed.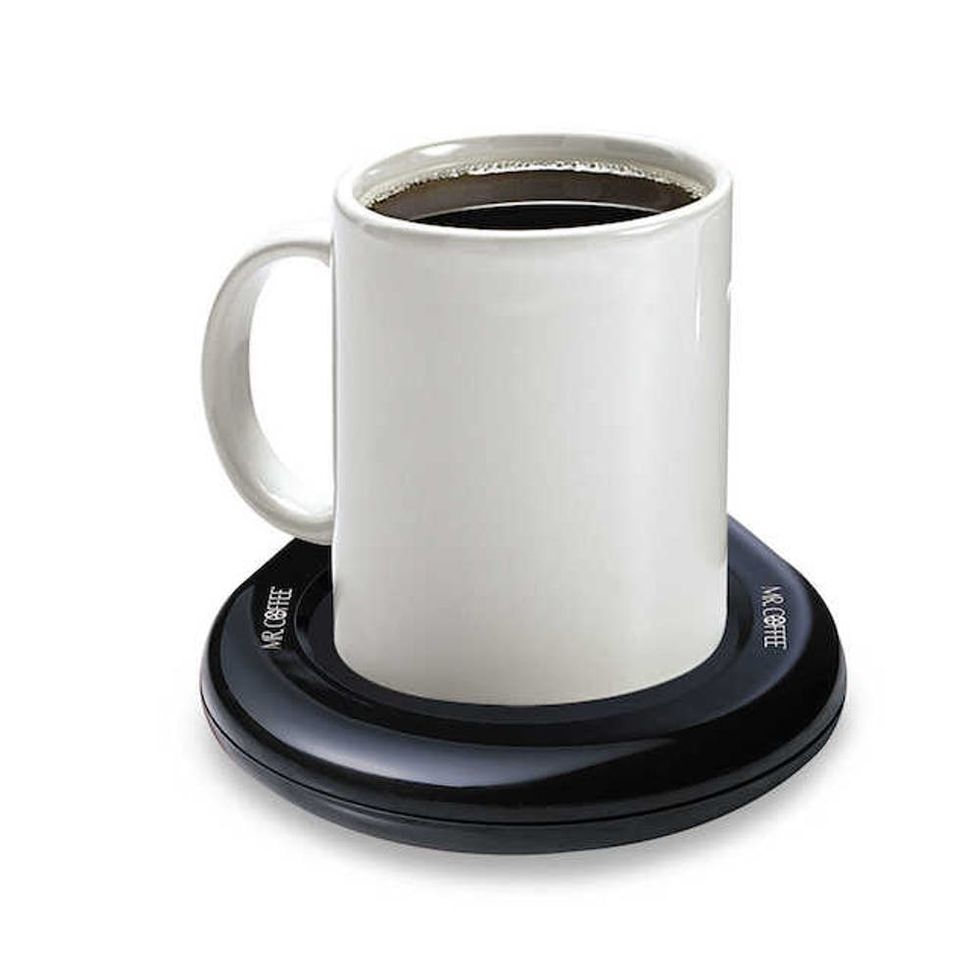 5. Mr. Coffee Mug Warmer ($11): Ah, nothing like a sip of coffee, tea, or hot chocolate to warm your heart through the workday. And this little warmer will help you to avoid the dreaded cool off. No one likes a room-temperature beverage.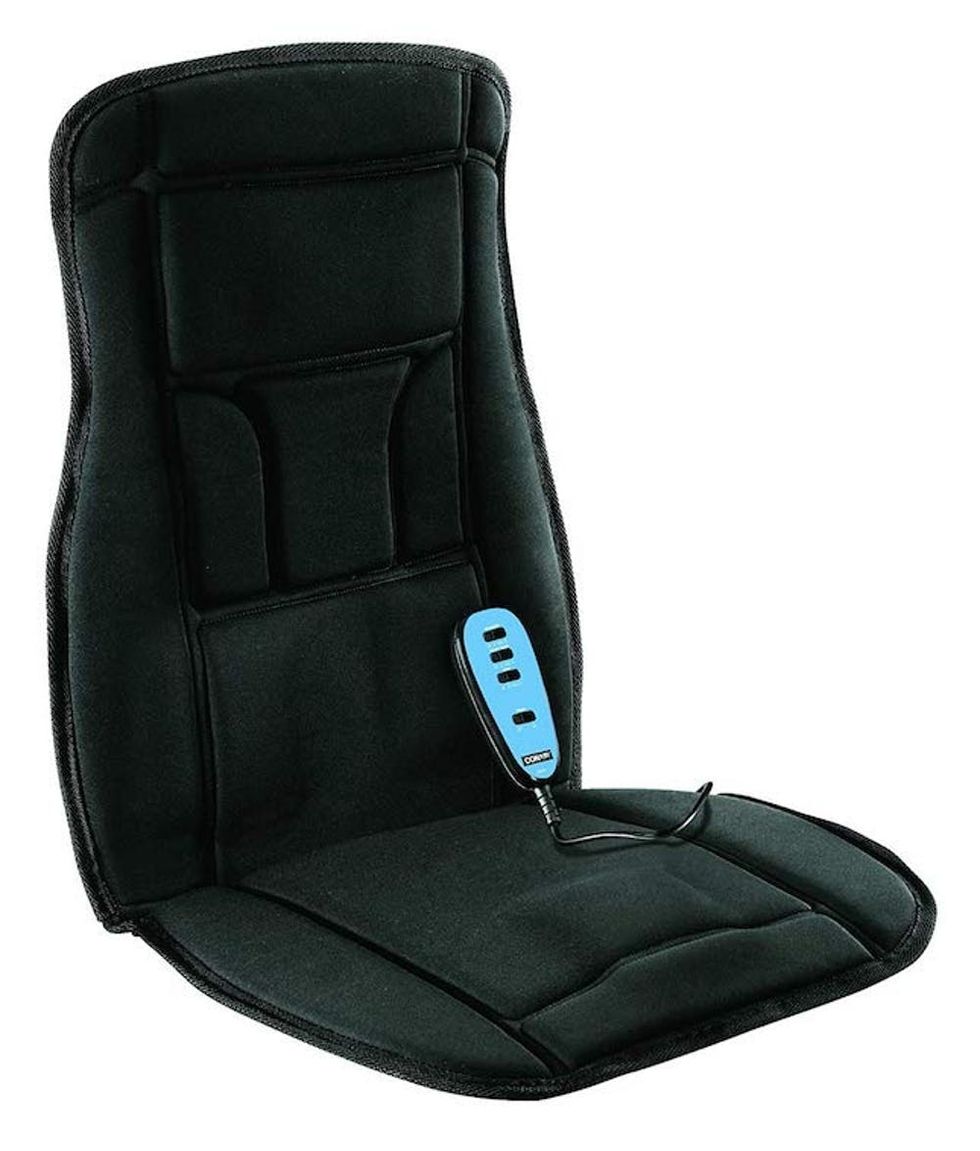 6. Conair Heated Massaging Seat Cushion ($29): This affordable, all-in-one cushion gives you a soft surface for your back, heat for your chilled bones, and a massager to keep your muscles relaxed during the inevitable work-related stress.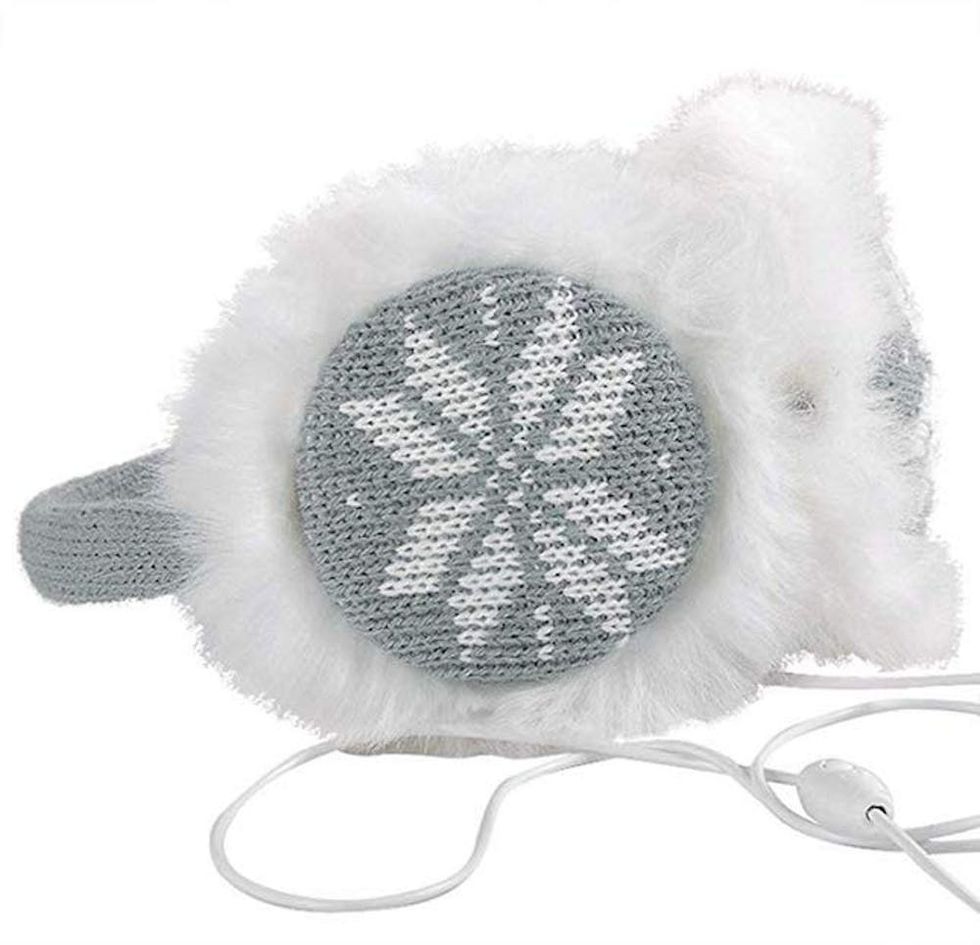 7. Bienvenu Women's Earmuff Headphones ($7): Tune in to a podcast or Spotify playlist while shutting out office noise and returning sensation to your freezing ears. These headphones look like snug earmuffs on the outside, but on the inside, you'll just be listening to your favorite music and shutting out the world.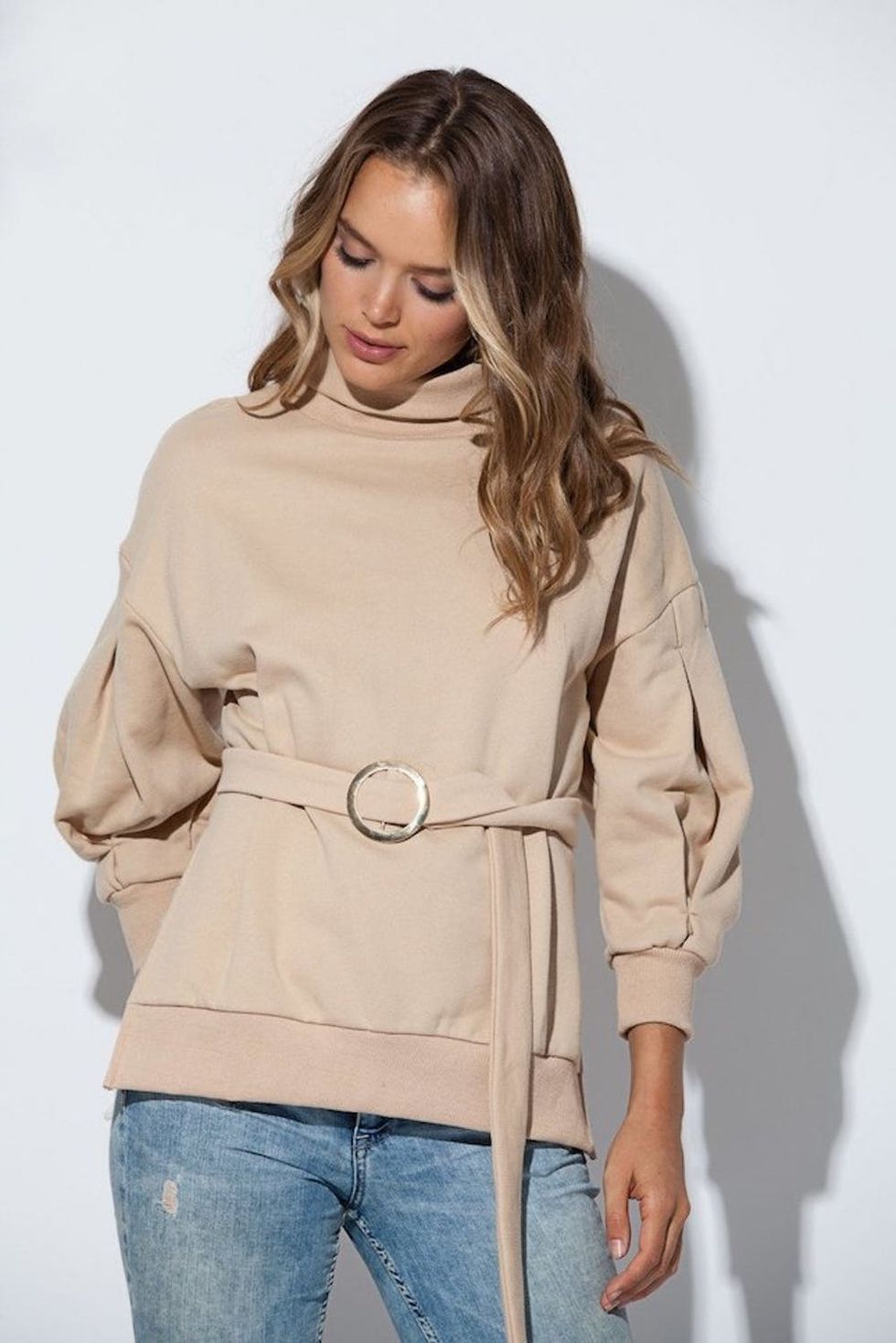 8. Haute Rogue Cass Beige Pullover ($98): This belted pullover is warm, office-appropriate, and fashionable and is as comfortable as wearing your favorite sweatshirt to work.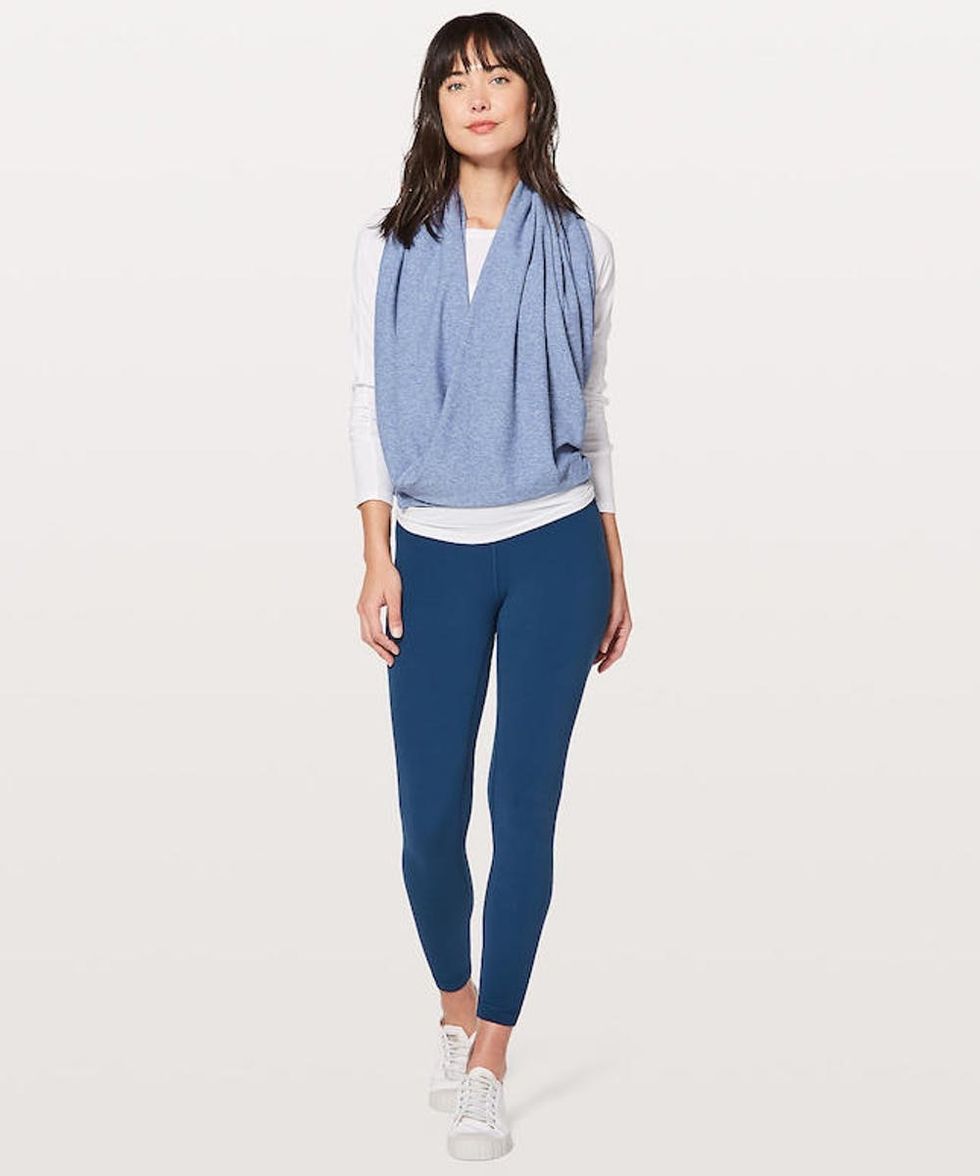 9. Lululemon Vinyasa Scarf Rulu ($48): You can turn this cool piece into a wrap, a cardigan, or an infinity scarf with just a few twists and snaps — so, no matter what the temperature in your office, you'll always have the ideal cover-up.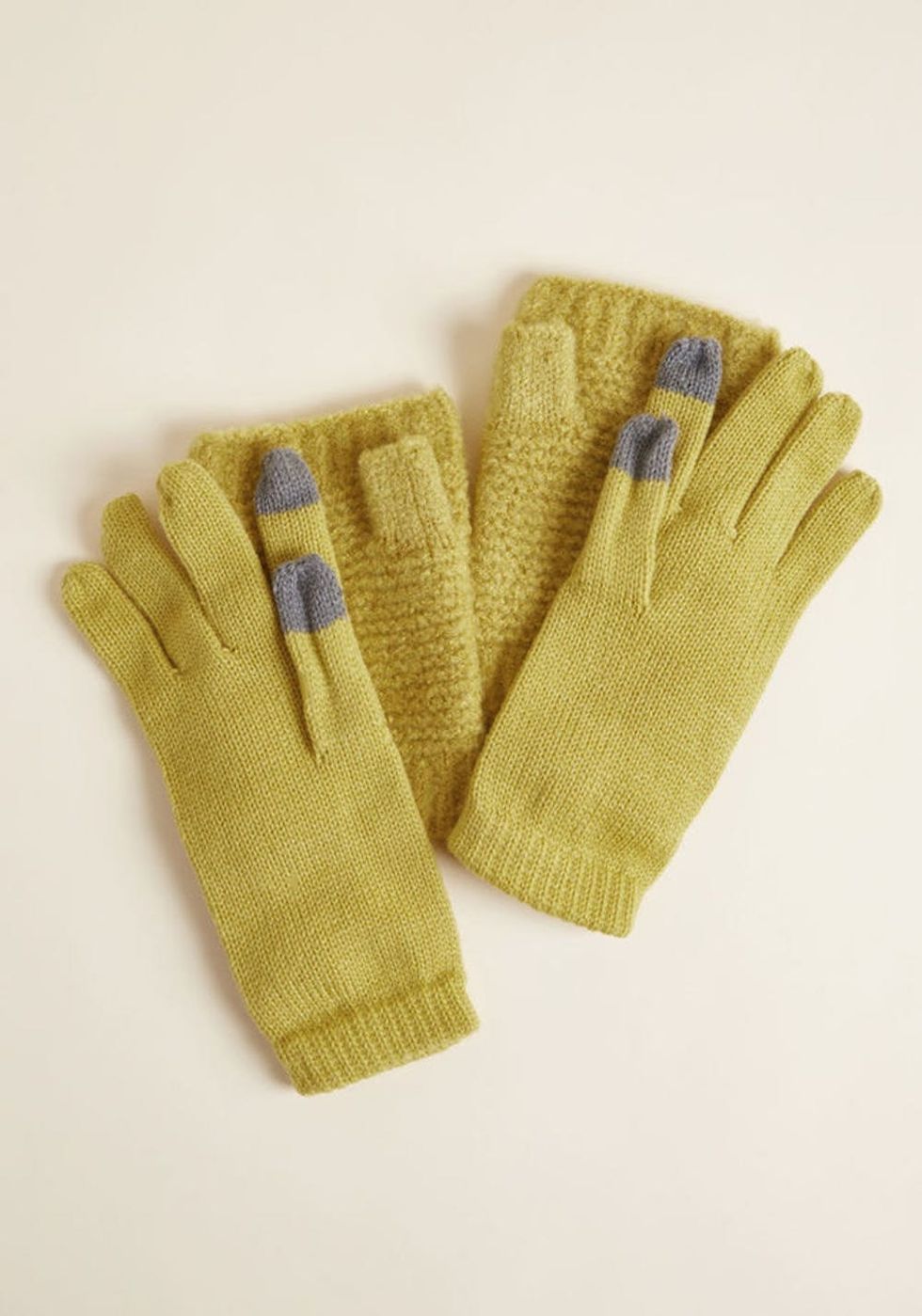 10. Modcloth Totally Toasty Convertible Gloves in Yellow ($15): Use this versatile accessory (with touchscreen-friendly fingertips and thumbs) for your office's most frigid days. Bonus: the gloves can be worn multi-layered, fingerless, or as a traditional, single-layer, full-coverage style.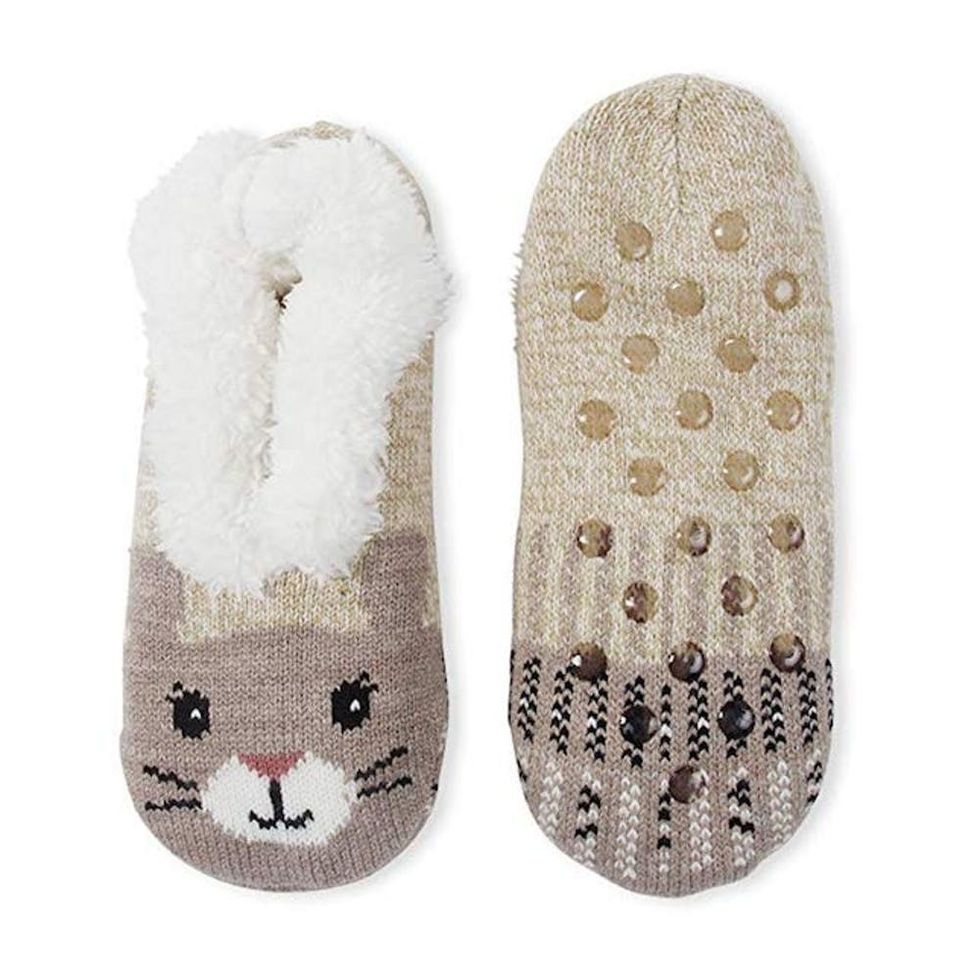 11. Fuzzy Babba Women's Slipper Socks in Bunny Beige ($20): If you're lucky enough to be in a casual office, you can change out your shoes for some fuzzy slippers while you're typing away at your desk, and no one would be the wiser. Just be considerate about changing your footwear around coworkers.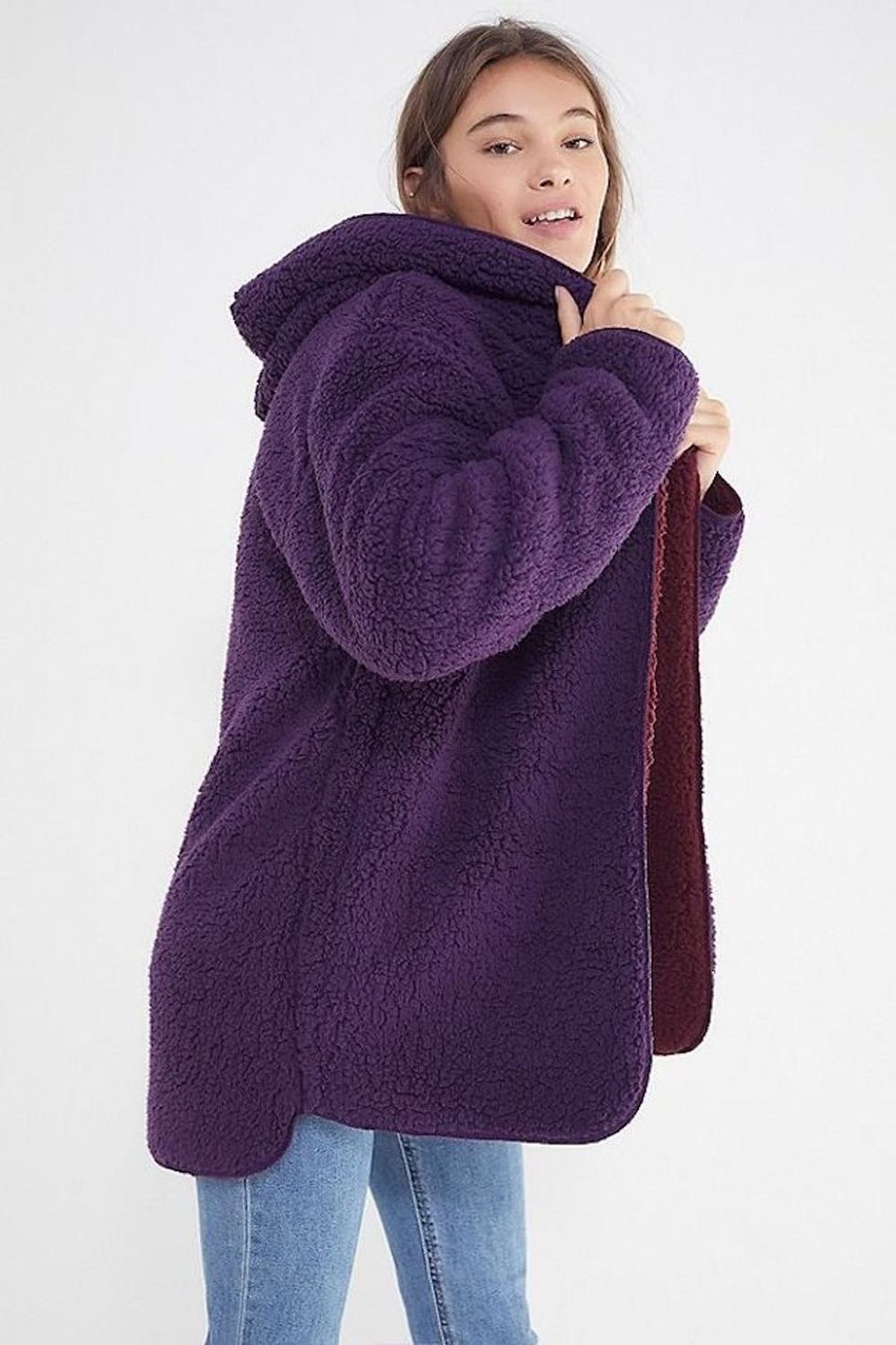 12. UO Carmella Cozy Reversible Coat ($79): If you're desperately cold in the office, stash a sweater coat that will keep your shivering at bay even in the dead of winter. This reversible number comes in three different color combinations, each with two colors to choose from. So many style options!
Do you have any recommendations for cozy and warm products? Share them with us on Twitter @BritandCo.
Brit + Co may at times use affiliate links to promote products sold by others, but always offers genuine editorial recommendations.
Andrea Romano
Andrea Romano is a freelance writer and video editor in New York. She has worked for several publications, including Mashable, Travel + Leisure, and Bustle, as well as Brit + Co. She received her BA in Theater from the University of Northern Colorado and a Master's degree in Media Studies and Film from The New School. When she is not working, she is writing sketch comedy and storytelling through The People's Improv Theatre and loves to knit and play music.
Creativity