Crazy Ex-Girlfriend Season 3 Is "Funny Fatal Attraction"
Aug 02, 2017
When Crazy Ex-Girlfriend returns for its third season on The CW, it'll bring everything from the sexiest song the show has ever done to a soaring, Disney-style, huge-ensemble musical number, plus a new credits sequence.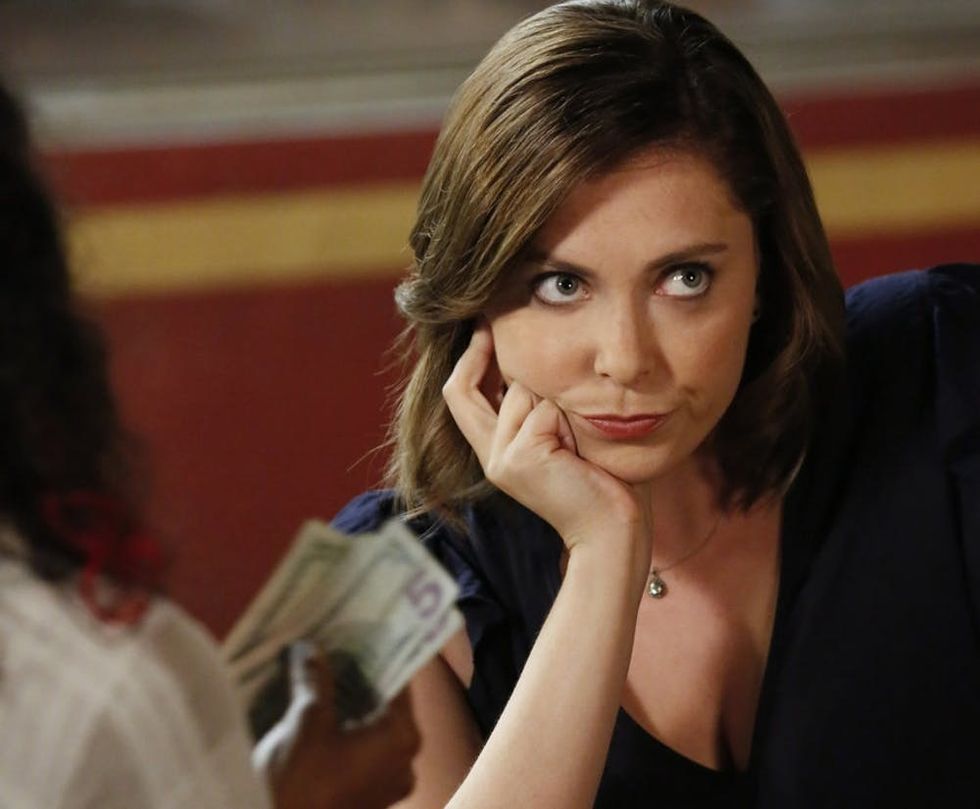 ---
The new credits were directed by a pro.
Crazy Ex-Girlfriend is known for its credits sequences, which feature some of the show's most complicated songs. "It's the most arduous, the most talked-about songwriting process," says star Rachel Bloom of writing the opening credits every season. But for season three, they've enlisted a music video pro to help out — Joseph Kahn ("Love the Way You Lie," "Bad Blood") is directing the credits, and also episode four, which Bloom says is "a very important episode" to the show.
Season three is chapter three.
The new season is the third chapter in this four-part book, though co-creator Aline Brosh McKenna says that four chapters don't necessarily equal four seasons. But it definitely makes planning easier.
"One of the things everyone on the show likes is that we do know where the story's going. … We do have four distinct chapters worked out," says McKenna.
Chapter three is "revenge."
"If you thought this show was going to be 'funny Fatal Attraction,' that's what we're going into this season as. Rebecca thinks that she is a woman scorned," Bloom reveals. "I am a sexy, strong woman scorned."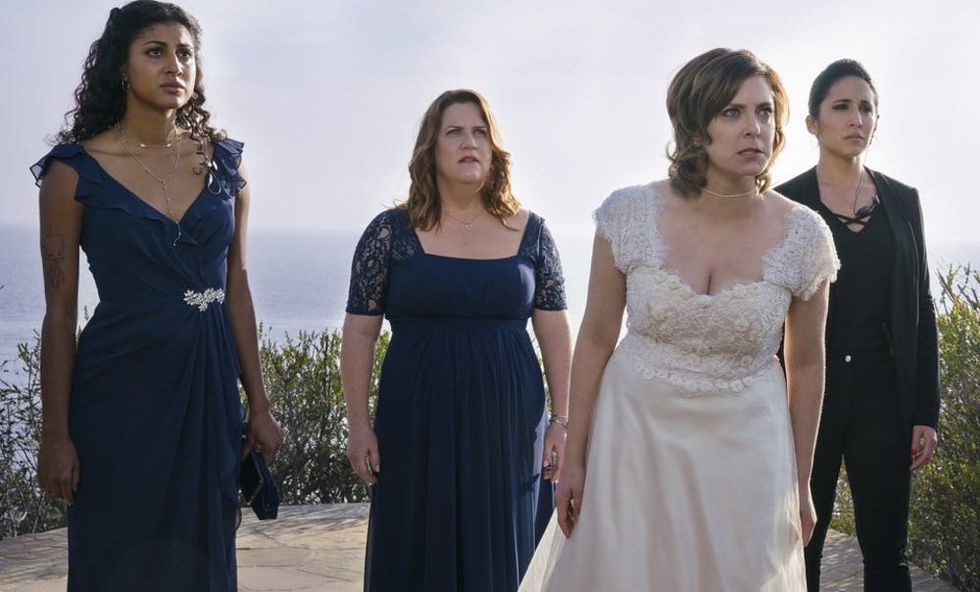 She adds that since Rebecca equates sex with power, she's going to be putting her sexuality out there in order to try to regain her power, which means there's a super-sexy musical number coming.
"I actually have a fairly big bruise on my arm from a very acrobatic, probably the sexiest musical number we have ever done on the show, in which I actually have my boobs out. First time in 35 episodes," says Bloom, to which McKenna cracks, "The writers room was like, it only took 35 episodes for us to get Rachel to fling her boobs around. But we got there!"
Revenge isn't the only theme, though.
Star Vincent Rodriguez III reveals that while Rebecca is definitely out for revenge against Josh after getting burned in season two, this chapter is also about Josh reexamining his own life.
"It's also that Josh is gonna hit a crossroads, because how long does he really stick with anything?" says Rodriguez III. "Where does Josh see himself in the future? That's a struggle … That's something he's going to have to face head-on, and Rebecca's going to actually help facilitate that, given her revenge-seeking bullet for me."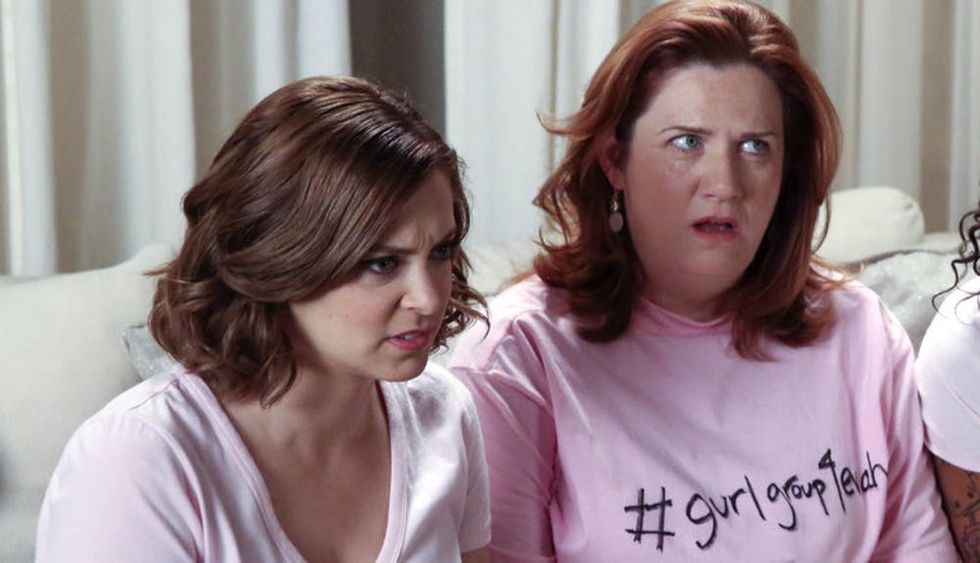 Rebecca and Paula also have some growing to do.
"With any good relationship and with any sort of excellent writing, that relationship is organic and it is realistic in that it is constantly moving and reshaping and figuring out what it is," says Donna Lynne Champlin. "This season is a continuation of, how do Paula and Rebecca support each other in a healthy way and an unhealthy way? … Our relationship is constantly evolving, depending on what is happening in both of our lives."
She also reveals that the show is going to follow Paula home to Buffalo to see her parents. "You get more information about who Paula is and who Rebecca is, which fills in the colors more about why we do what we do," says Champlin.
Crazy Ex-Girlfriend returns Friday, October 13, at 8pm ET/PT on The CW.
What's your favorite Crazy Ex-Girlfriend song? Tell us @BritandCo.
(Photos via The CW)
Andrea Reiher
TV critic by way of law school, Andrea Reiher enjoys everything from highbrow drama to clever comedy to the best reality TV has to offer. Her TV heroes include CJ Cregg, Spencer Hastings, Diane Lockhart, Juliet O'Hara, and Buffy Summers. TV words to live by: "I'm a slayer, ask me how."
TV