13 Disney Couples' Costumes for Halloween
Oct 07, 2015
For as long as we can remember, Disney has been our go-to source of inspiration for Halloween costume ideas. And who hasn't dressed up as a Disney princess at some point in their life? This year, we're putting a new spin on the classic with some adorable couples' costumes. Whether you are planning a costume with your SO or BFF, these getups will get lots of nostalgic Likes.
---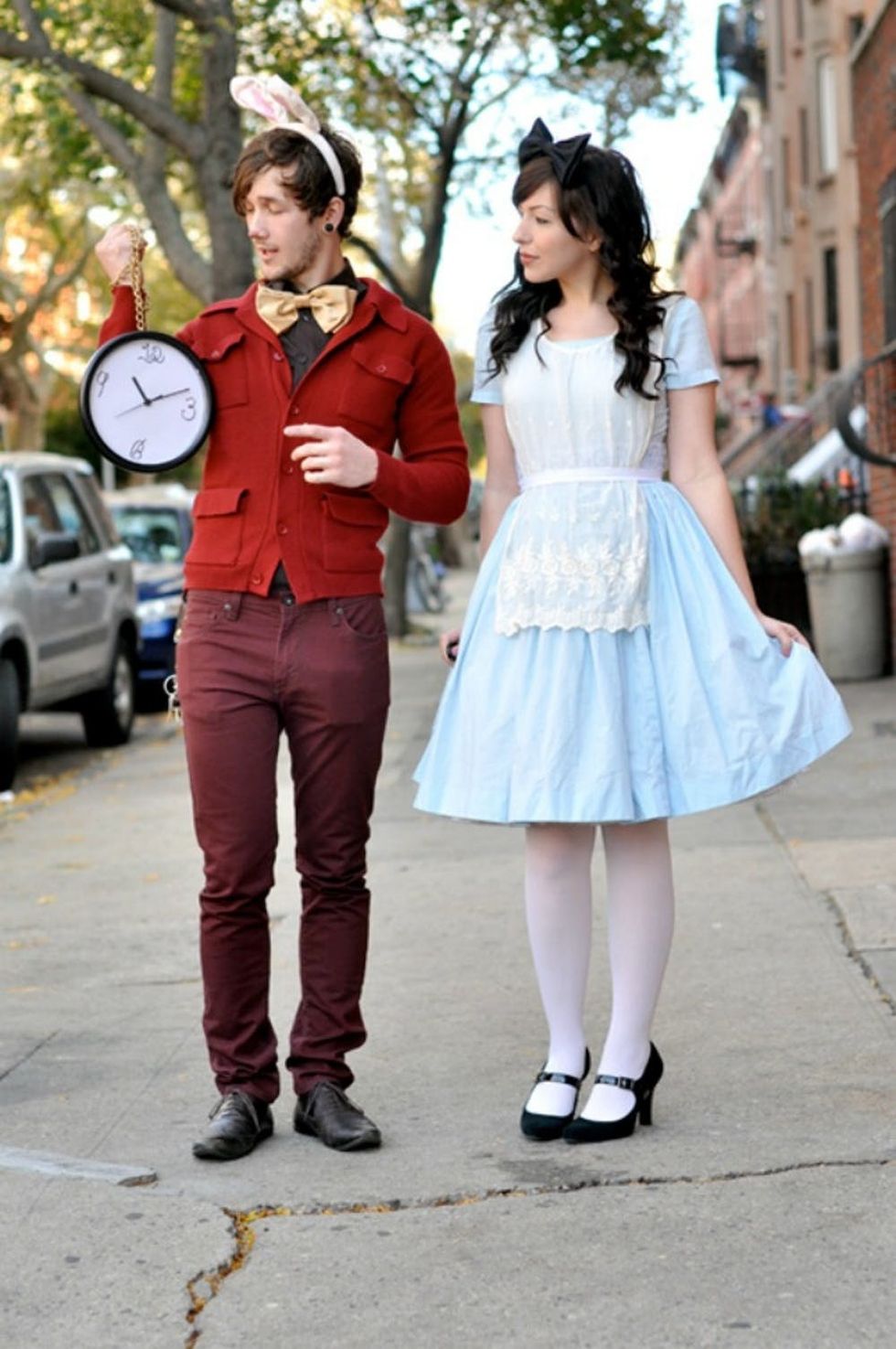 2. Alice and the White Rabbit: Fall down the rabbit hole with this super cute costume. (via Keiko Lynn)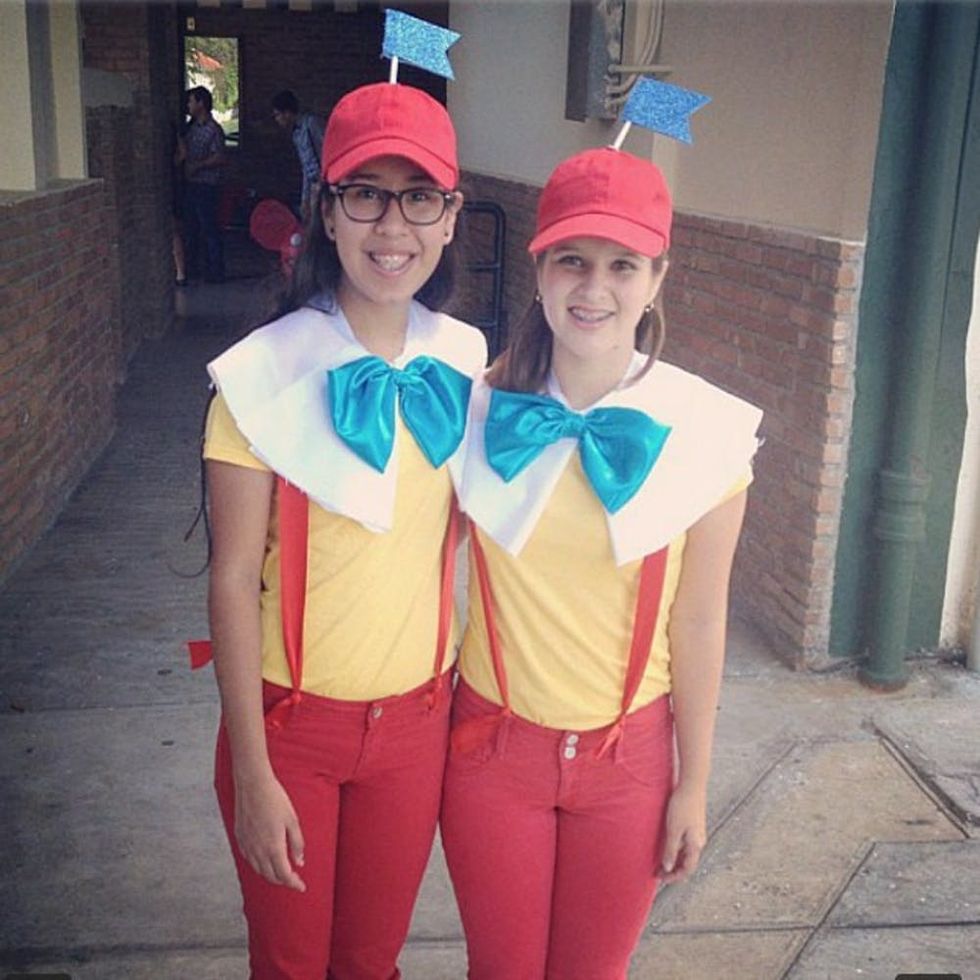 3. Tweedledum and Tweedledee from Alice in Wonderland: Sometimes your BFF is your other half. These characters from Alice in Wonderland are easy to DIY at home. (via PopSugar)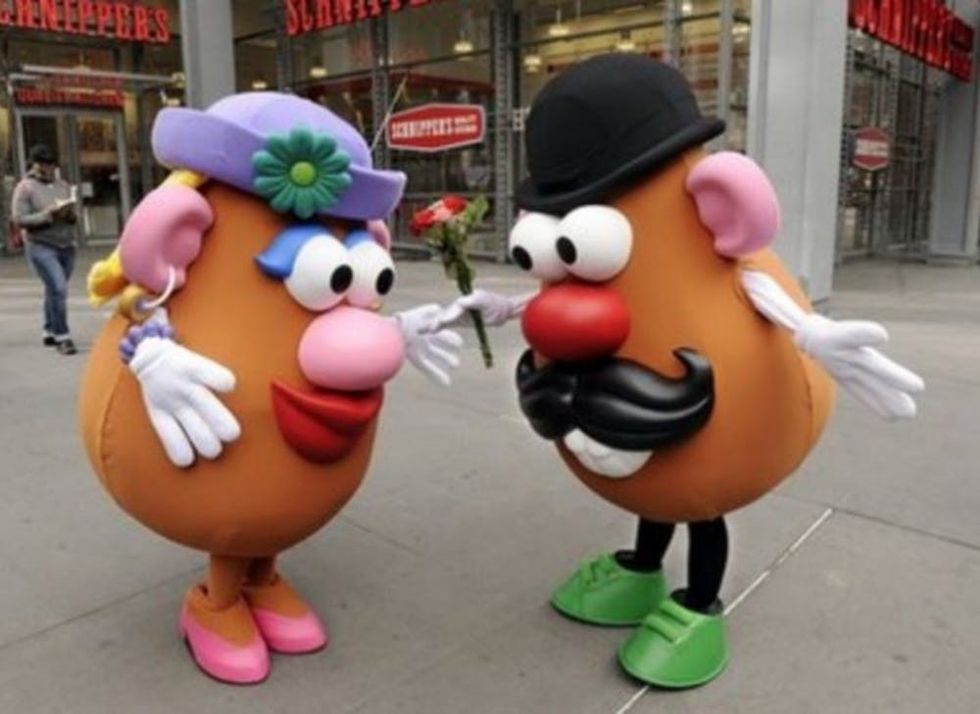 4. Mr. and Mrs. Potato Head from Toy Story: If you're not going to be Woody and Bo Peep, you should be our second favorite Toy Story couple. (via Vegetables World)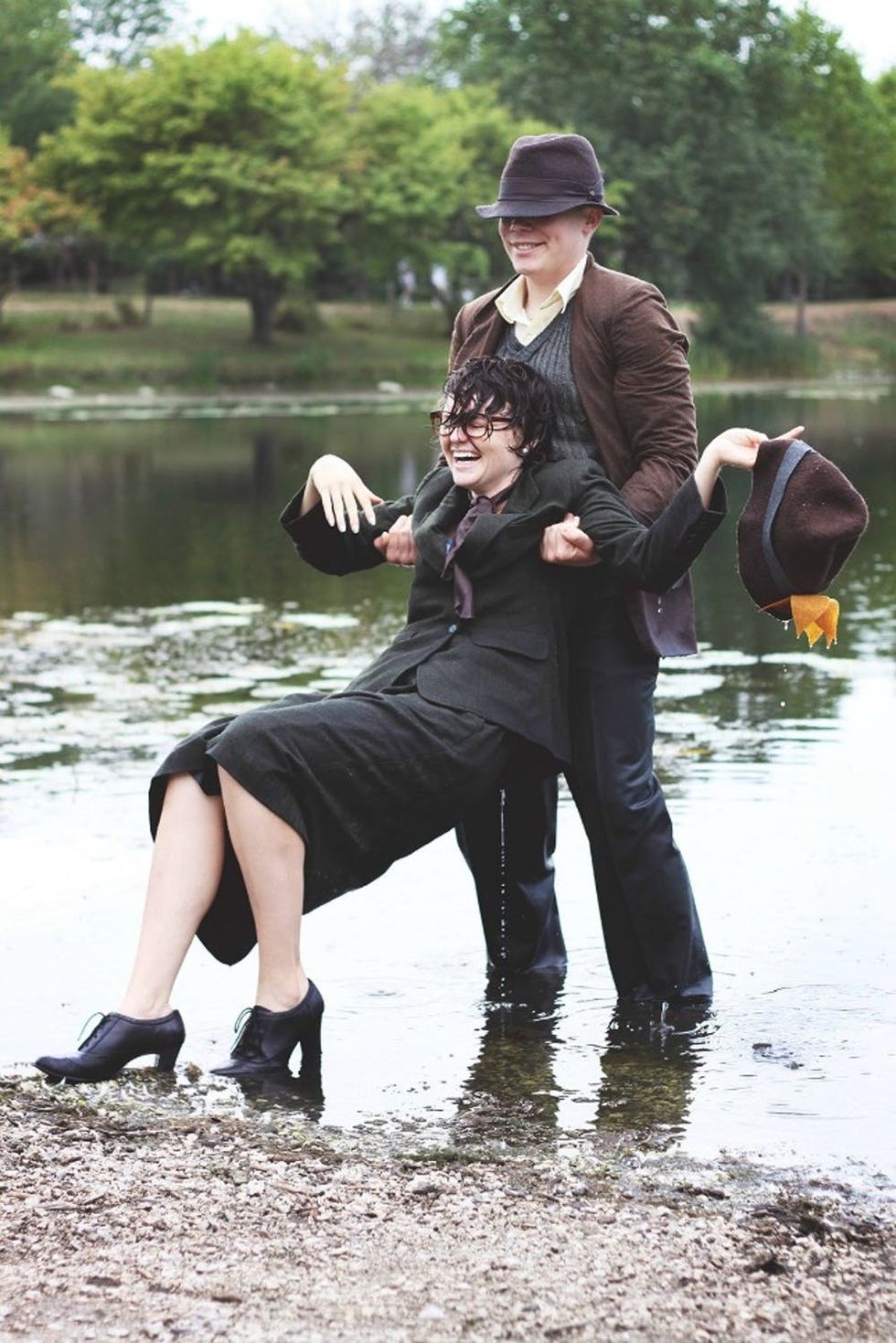 5. Roger and Anita from 101 Dalmatians: There wouldn't have been 101 Dalmatians without Roger and Anita! Bonus points if you reenact their meeting like this cute couple. (via Melissa Biggerstaff / Brit + Co)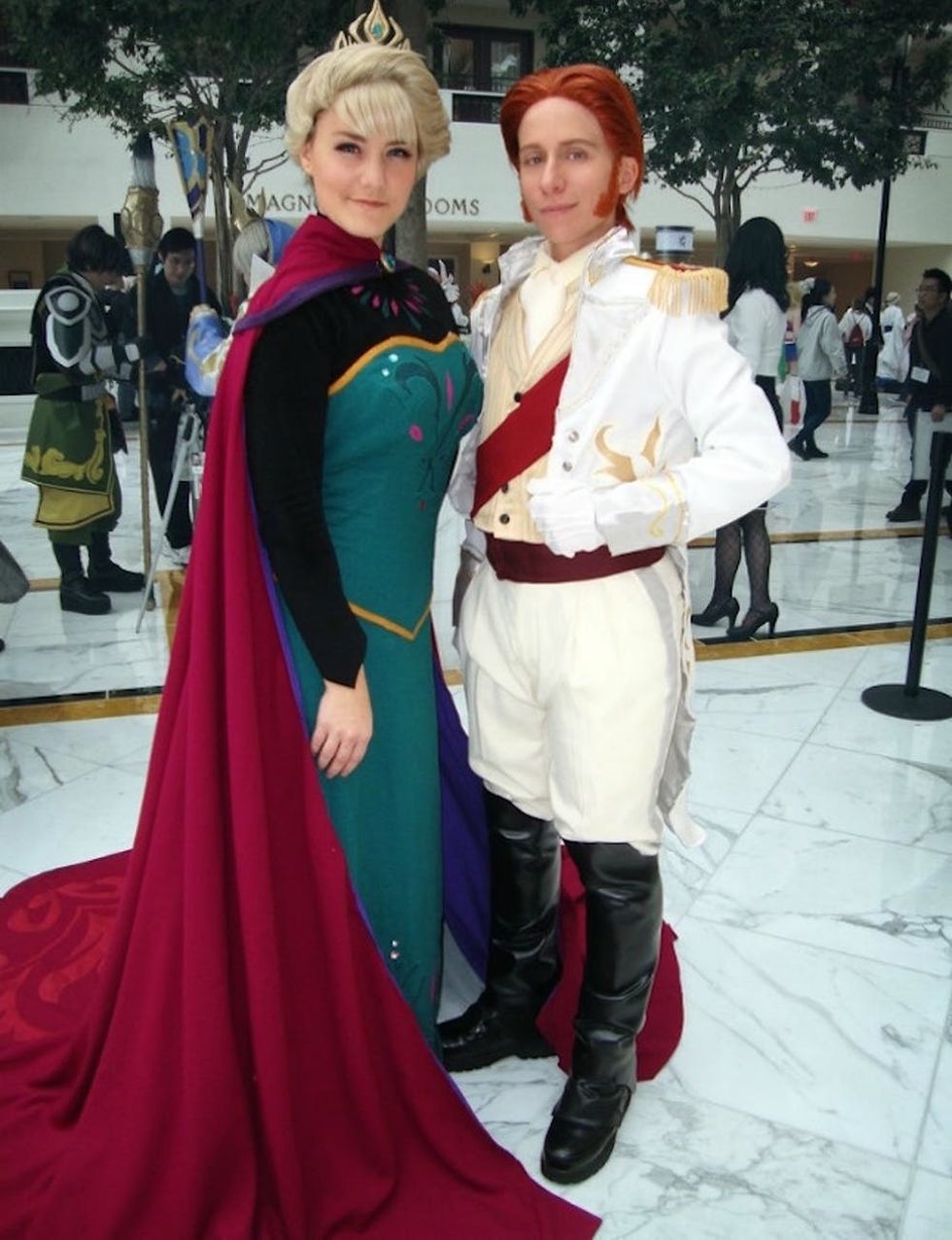 6. Elsa and Hans from Frozen: We can't mention Disney without a Frozen reference. This is definitely their hottest movie as of late — pun intended. You could also switch things up by subbing an Olaf costume for Hans. (via Greyloch/Flickr)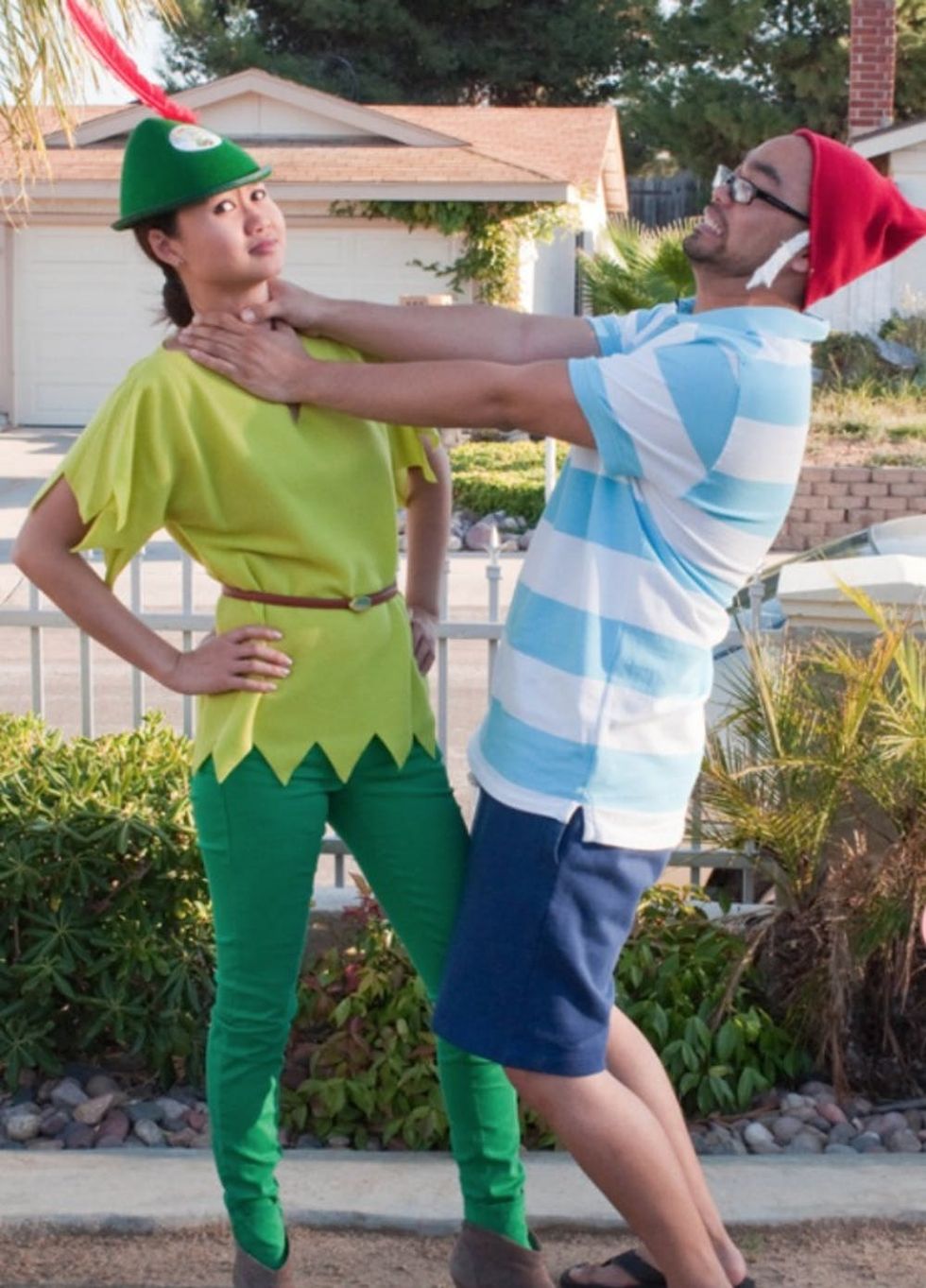 7. Peter Pan and Smee: Peter Pan and Wendy are the obvious choice. So throw everyone for a loop with this non-traditional Disney couples' costume. (via mister & miss b)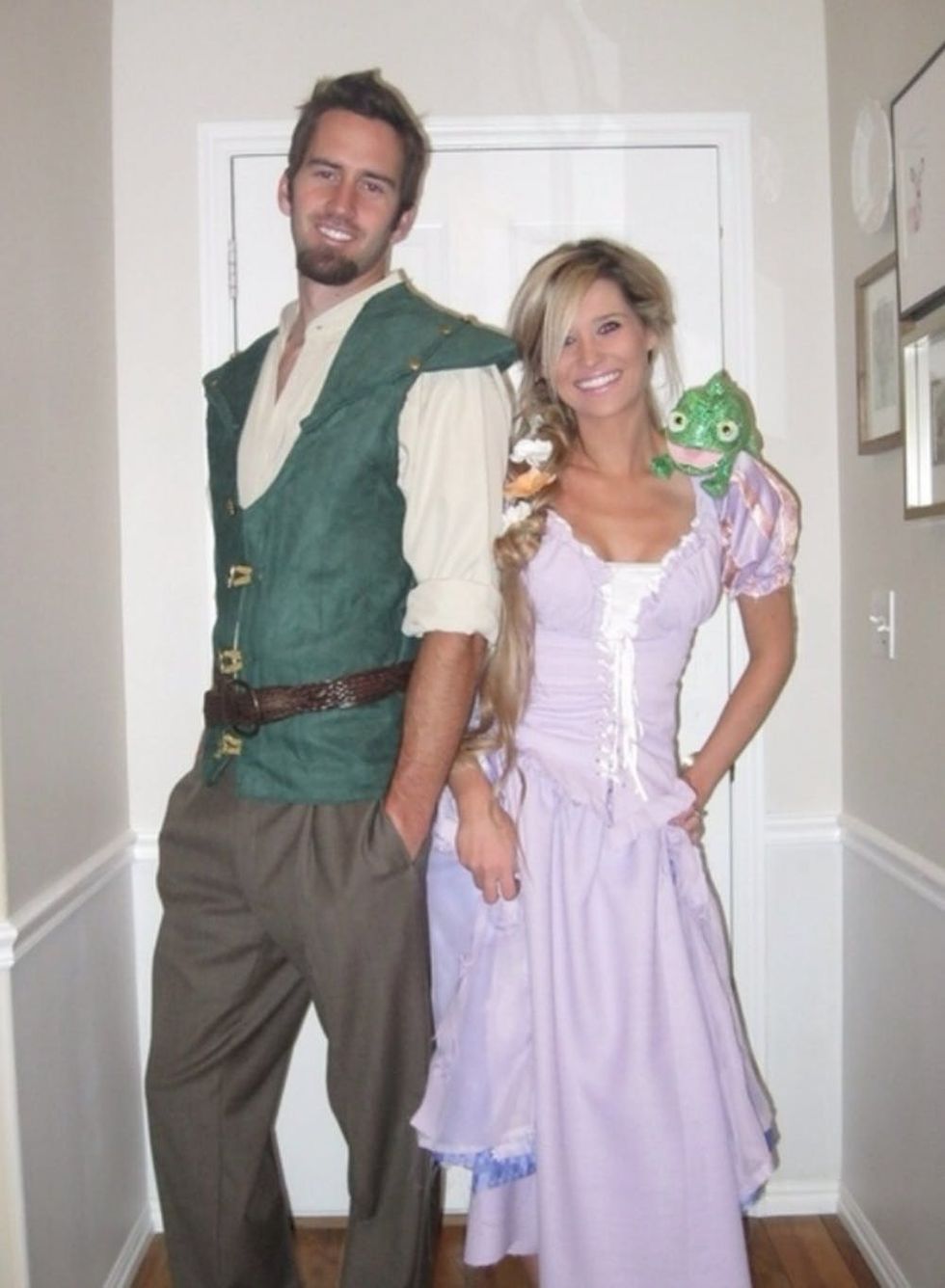 8. Rapunzel and Flynn Rider: Rapunzel doesn't get enough cred in the Disney world. Whip up this couples' costume with a dress pattern and a pair of slacks and an old button-up shirt. (via Natalie Darling)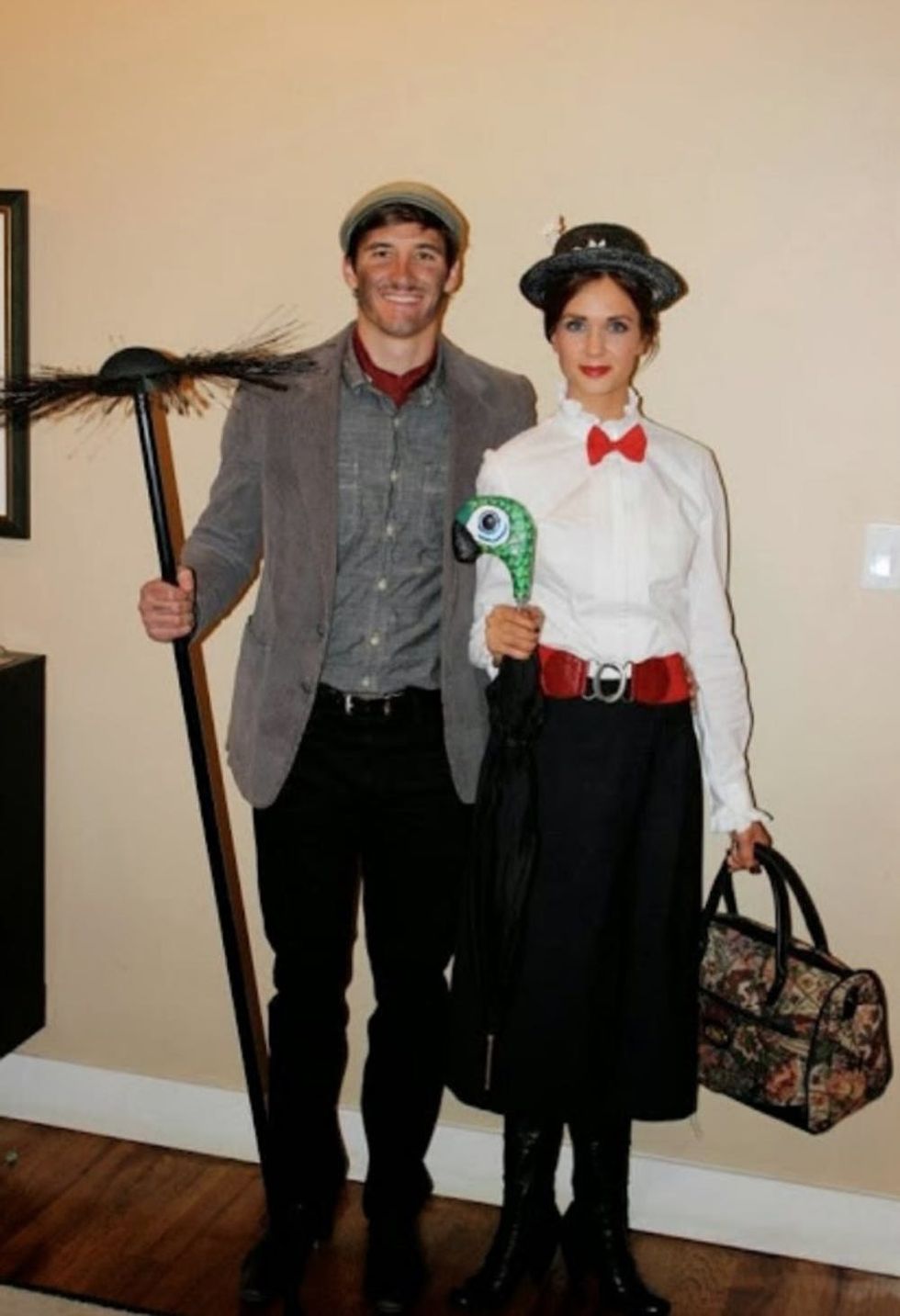 9. Mary Poppins and Bert: When most of us think Disney, we think animated movies and princesses. But who can forget everyone's favorite nanny and chimney sweep? (via Make It! With Mal)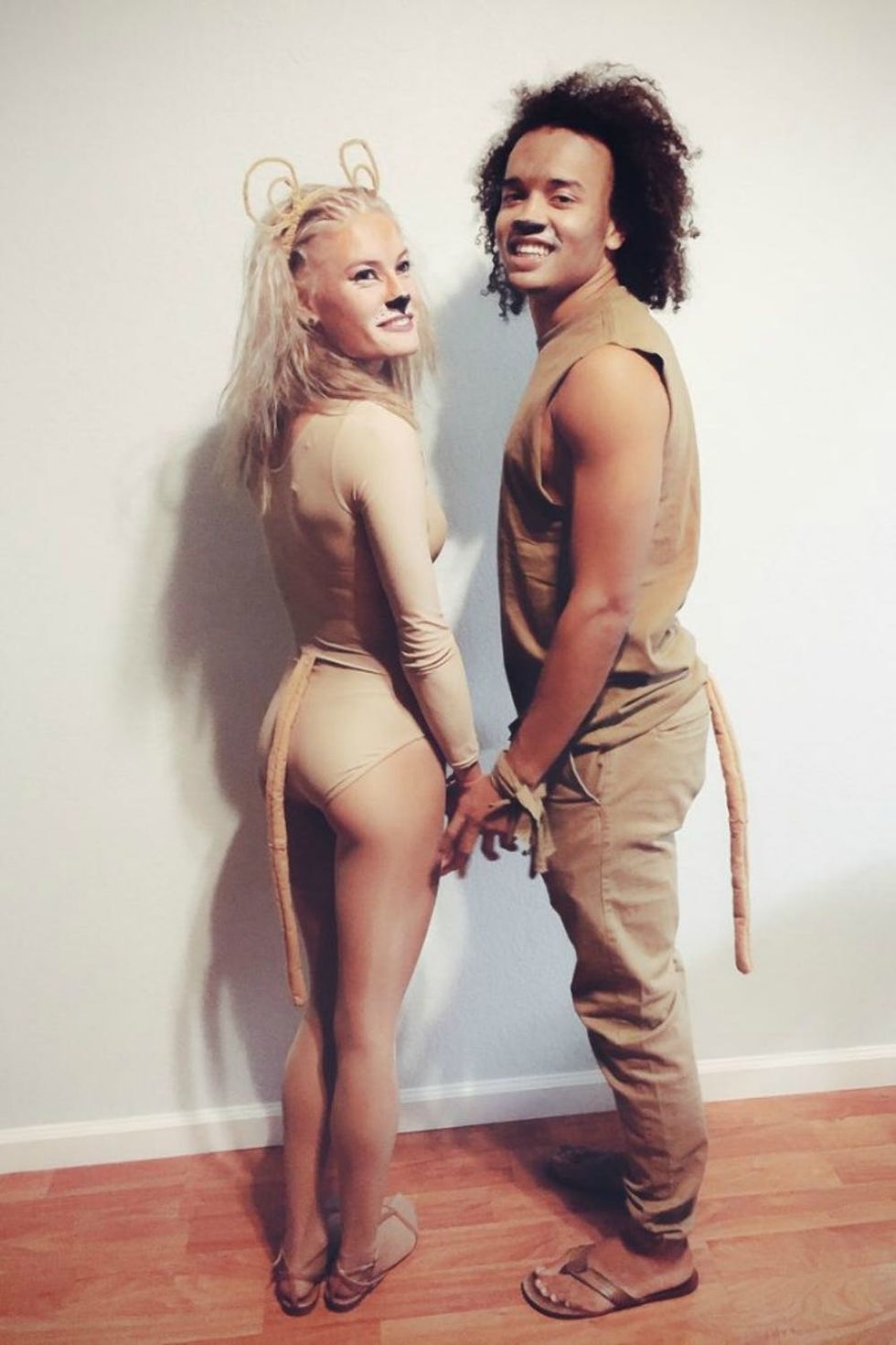 10. Simba + Nala from Lion King: We grew up loving Simba and Nala, so why not channel our childhood favorite this Halloween? (via Alvarado Road)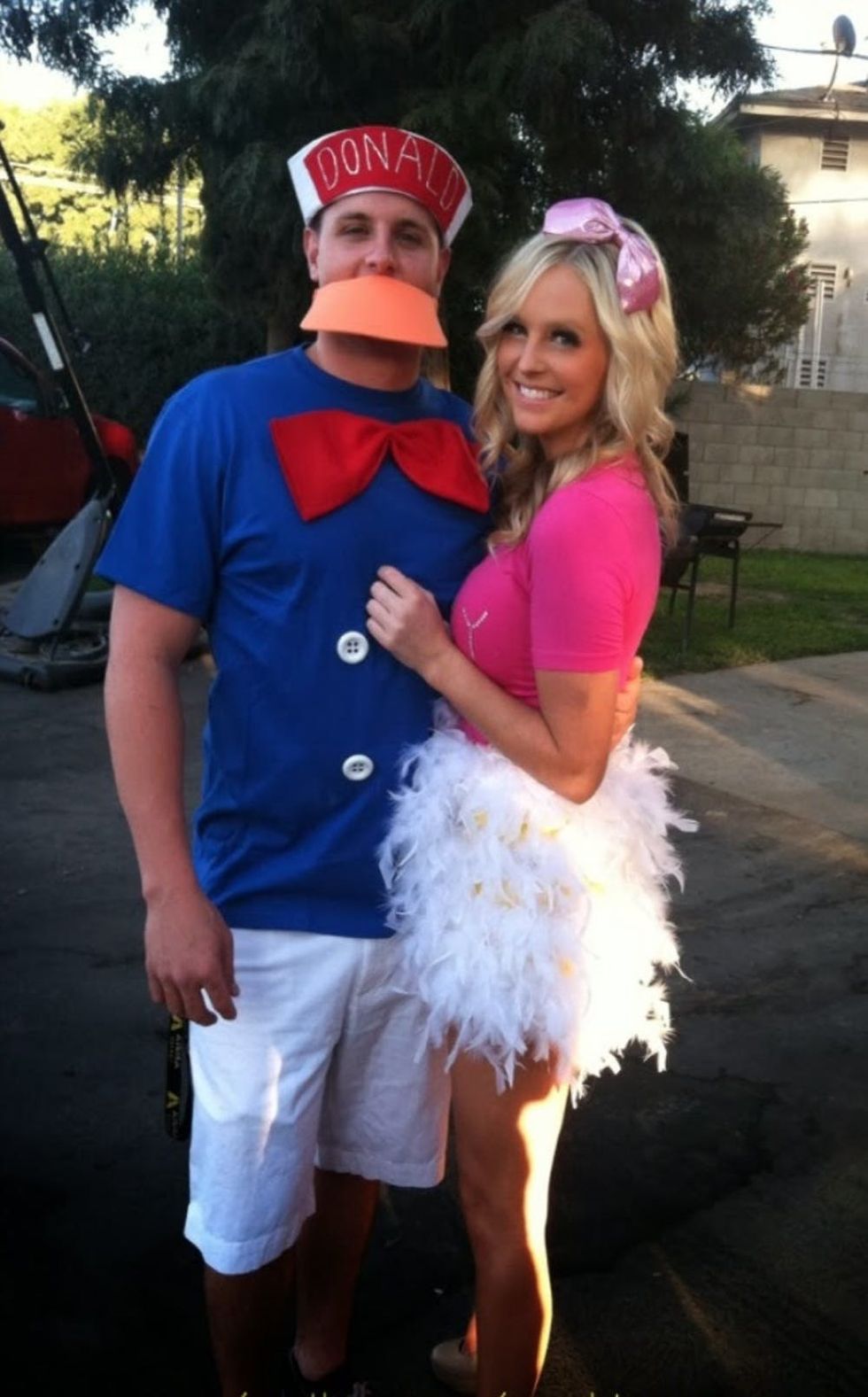 11. Donald and Daisy Duck: Feather skirt? Sign us "duck" to be Donald's adorable and stylish lady. (via Inspired By Morning)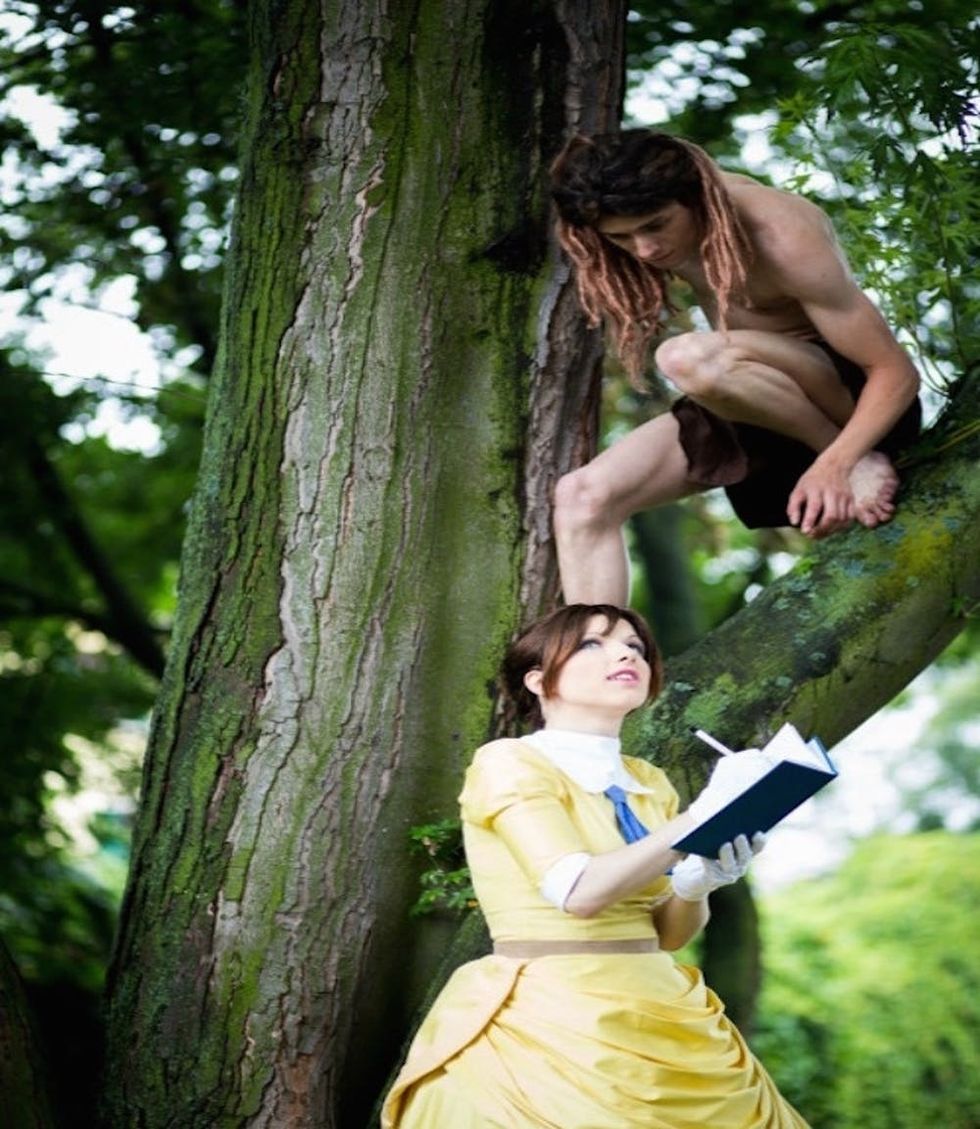 12. Tarzan and Jane: Let your primal flag fly with this often-forgotten Disney couple. (via Hasengott/Deviant Art)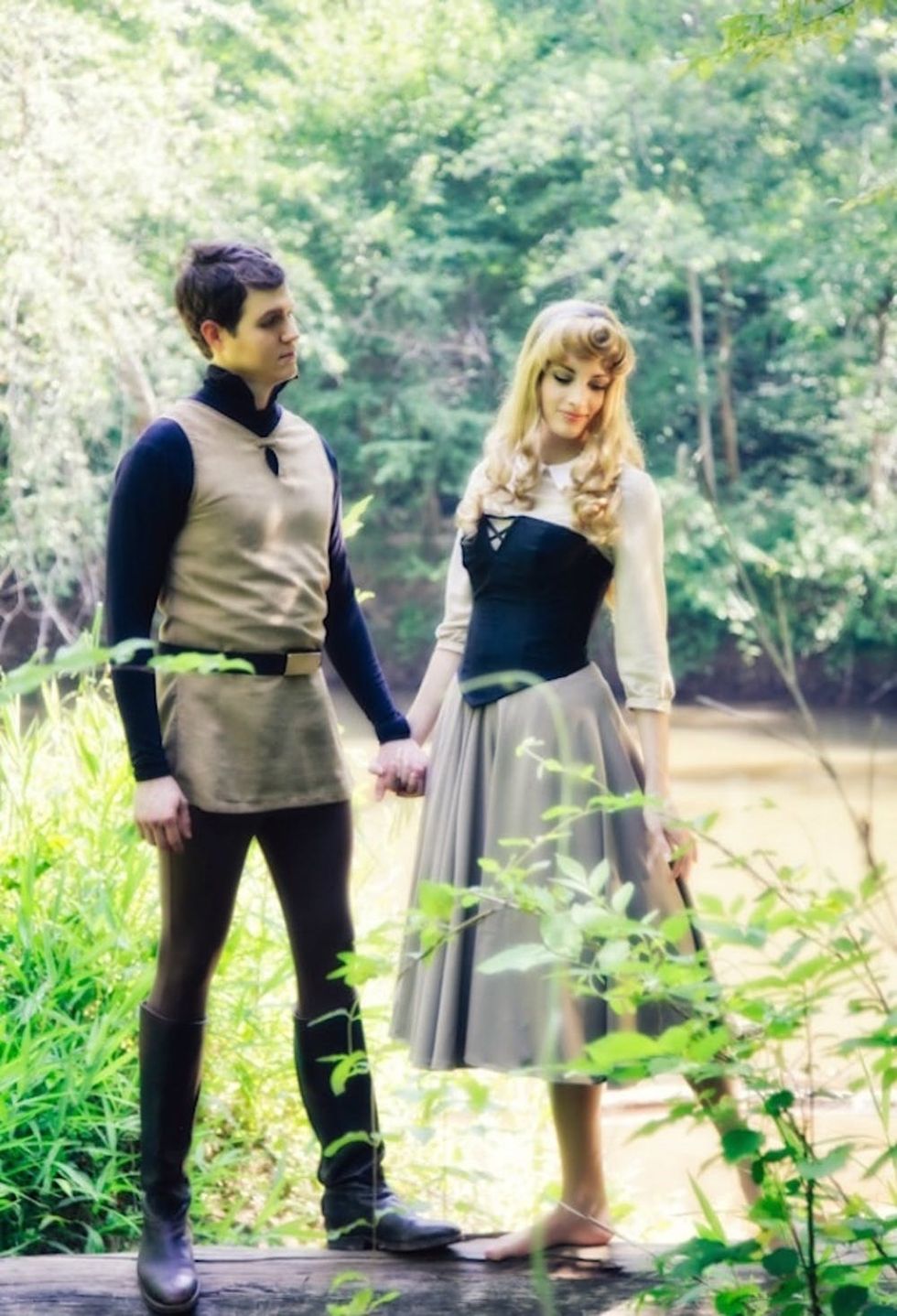 13. Briar Rose and Prince Phillip from Sleeping Beauty: Channel the pre-princess reveal with this great costume. If you really want to get into character, glue a few birds to your shoulder and sing all night long. (via ACS Paradise)
Are you and your S.O. dressing up together this year? Leave us your costume in the comments below!