How to Make Agate Cuffs That Are Super on Trend
Dec 30, 2015
One of my favorite design trends at the moment is agate. Whether in home decor, fashion or DIYs, agate is an automatic showstopper. The natural variations in pattern and coloration make this material a unique embellishment to any of your favorite accessories. No two pieces of agate are alike! So if you're looking for some bling to wear this New Year's Eve and beyond, celebrate the new year with a DIYed agate cuff.
---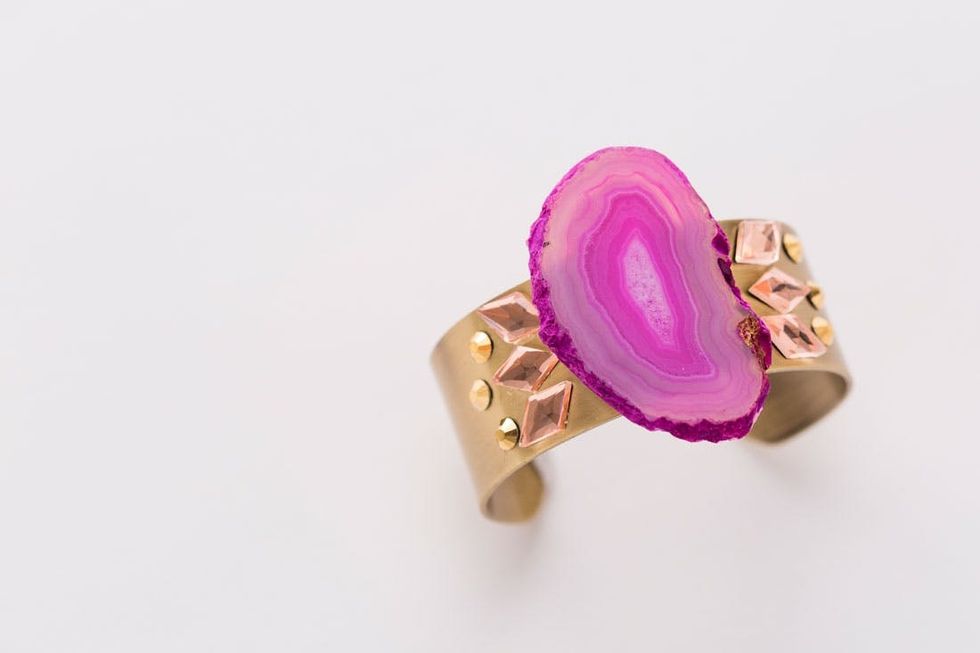 Materials and Tools: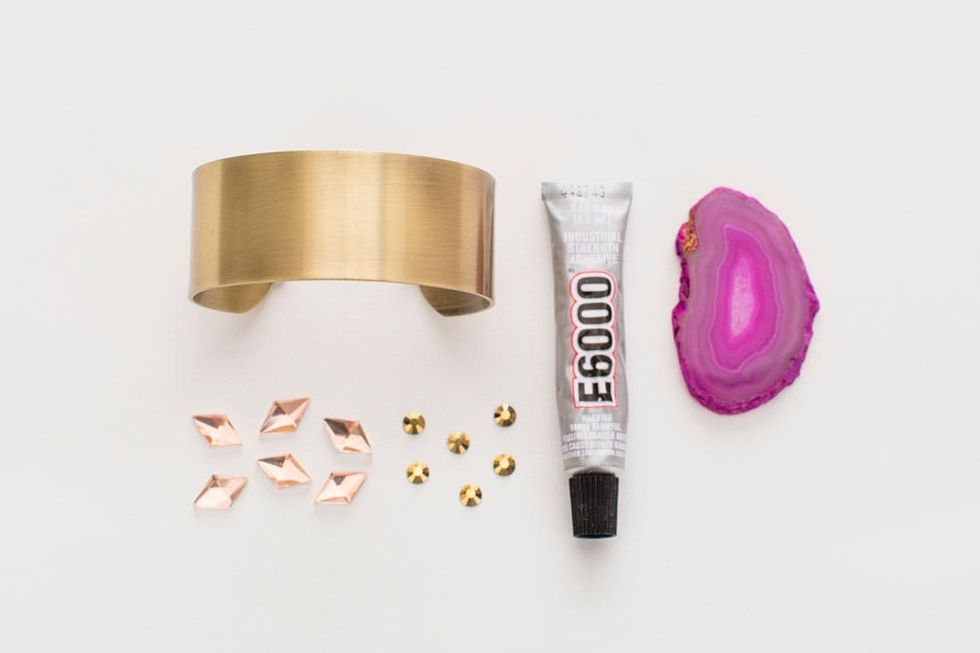 – brass cuff
– agate slice
– rhinestones
– E6000 glue
– toothpick
Round up your materials and get ready to knock out the easiest DIY cuff ever!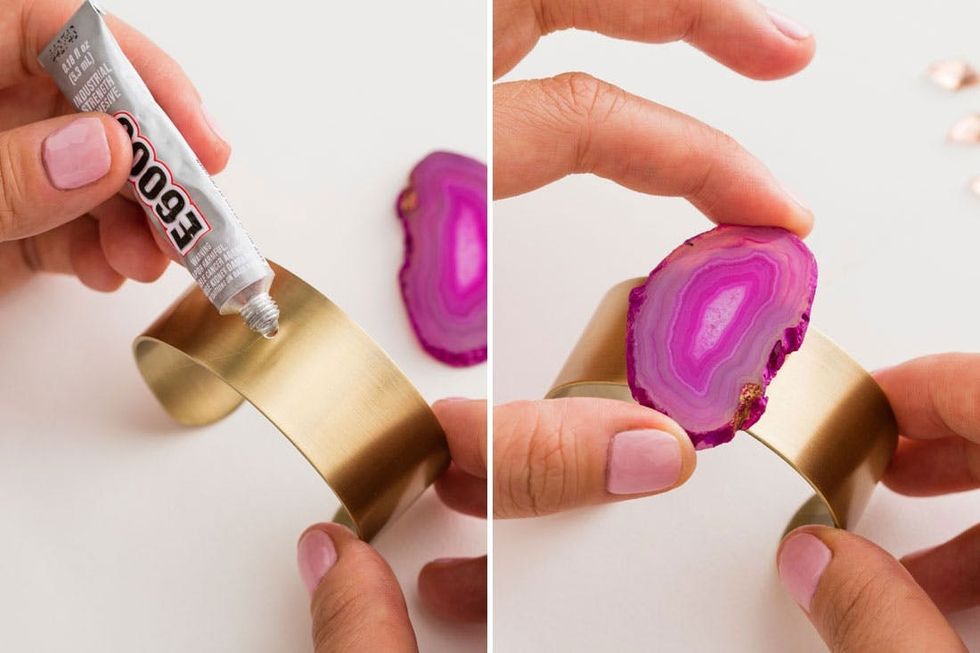 Place a dot of E600 glue onto the center of your brass cuff. Position your agate slice on top of the glue and press firmly down. Allow to dry to for one hour. Pro Tip: Find something to prop this up on so you don't have to hold it while you wait!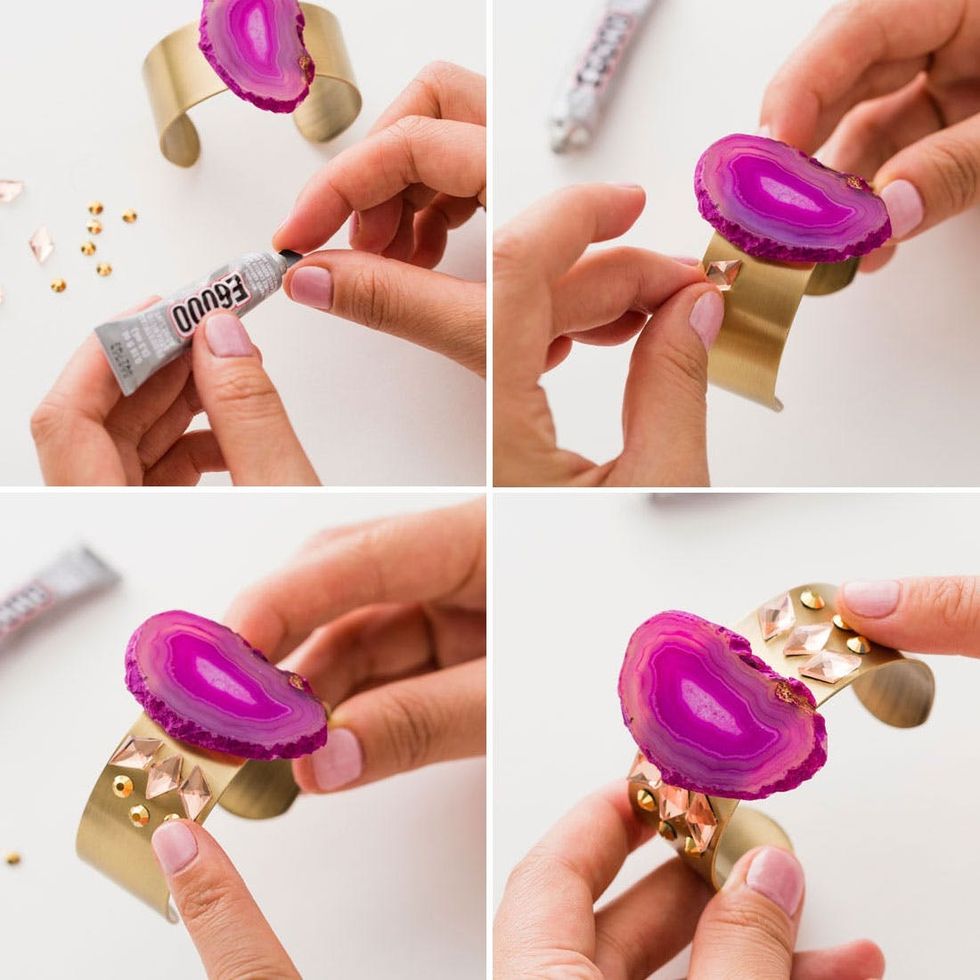 Once your agate slice has dried, it's time to add your rhinestones. Begin by laying out your pattern onto the cuff. When you're satisfied with the design, apply small dabs of E6000 glue onto the flat side of the rhinestones. A toothpick will help apply just the right amount of glue. Repeat the pattern onto the other side of the agate cuff, and viola! That's all it takes to make a totally unique cuff that everyone is bound to love.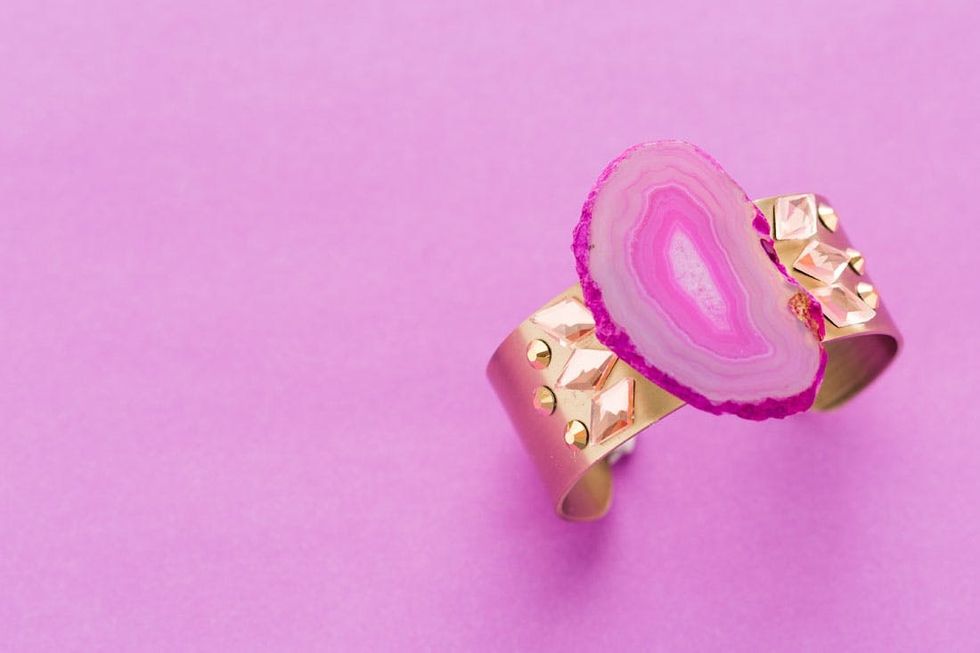 This cuff is so elegant and simple to put together. Wear it with an LBD and you've got yourself an outfit.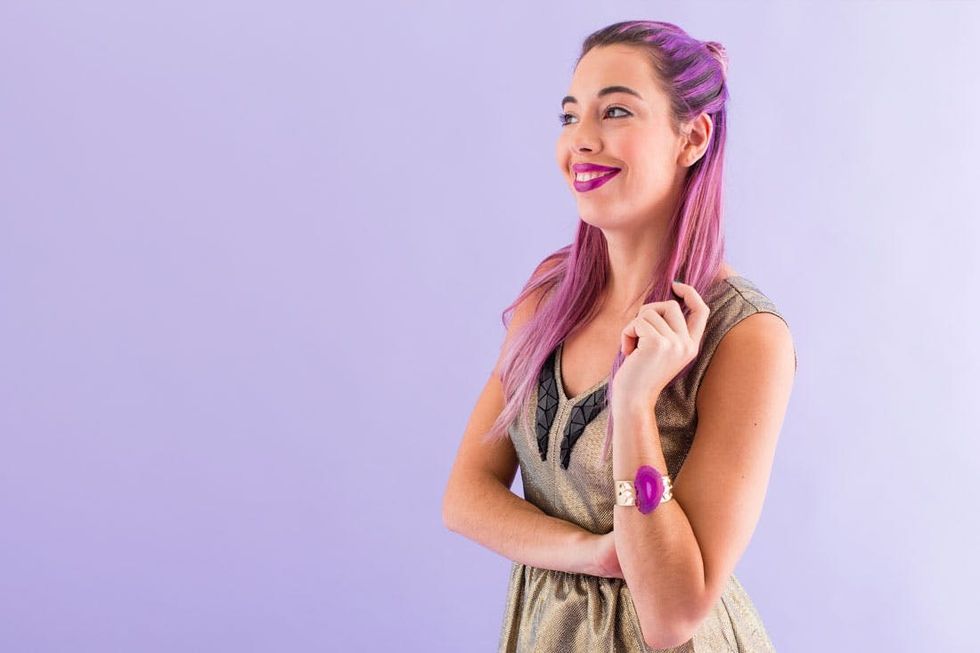 Add instant glam to any outfit in no time at all. And with all of those NYE parties coming up, we can all use a little extra glam.
Marianne Koo
As Brit + Co's kit designer, Marianne starts her day fresh-faced and ready for action and ends it covered in glitter, glue, and fabric scraps. She spends most of her time figuring out how to hack all things under the sun, and feels ultimate gratification from helping others tap into their innate creativity.
DIY Style
If you lack a certain way with words, then perhaps you can rely on showing how you feel this holiday season with an artful greeting card you can make at home! Brit dropped by our crafting studio where we teamed with Camp by Walmart to create a choose-your-own-adventure holiday card tutorial. In the interactive video, it's up to you to decide what type of card you want to make — sentimental, or stylish? Three-dimensional, or keep it simple? After you've selected your design vibe, Brit helps you assemble it all together so your last-min card is ready to send. Get ready to pick up a few new DIY tricks when you watch the video now!
Holidays