Gift Your Mom These Anthropologie Earrings (*Psst* She'll Never Know They're DIY)
May 09, 2017
Every year I ask my Mom what she wants for Mother's Day, and every year it's, "Don't worry about it. I have everything I need." In some cases this may be true, but it is ALWAYS fun to get a little gift. To me the perfect gift is handmade and/or an experience. This year I'll be making my mom a pair of these Anthropologie Berry Ombre Drop Earrings ($108) and gifting her a gift card to a new restaurant. The crazy part about these earrings are that they retail for $100 at Anthro, but really don't cost more than $10 to make. You don't need to tell Mom, and can save that extra money, or apply it to another gift — like a restaurant gift card :)
---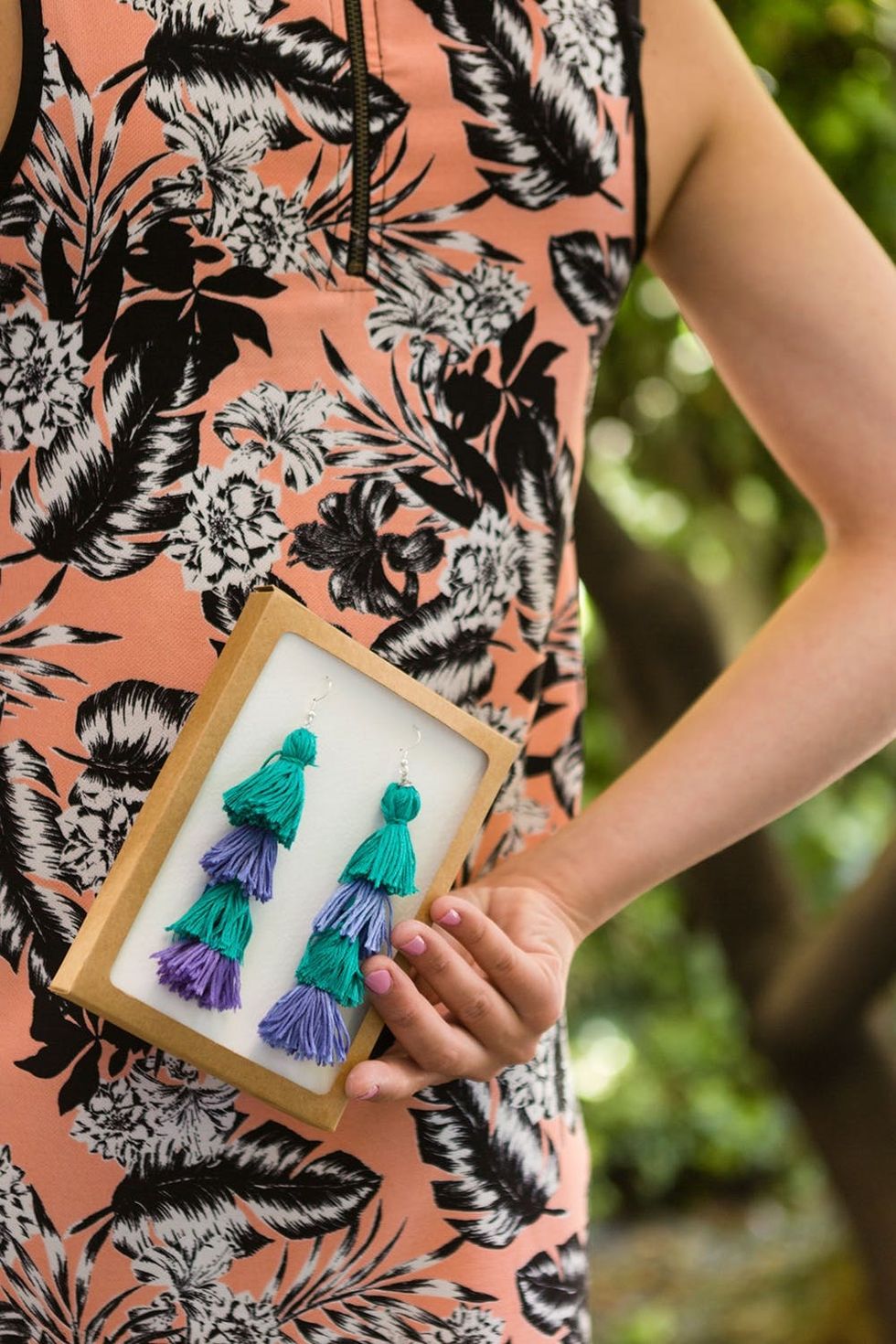 Materials and Tools: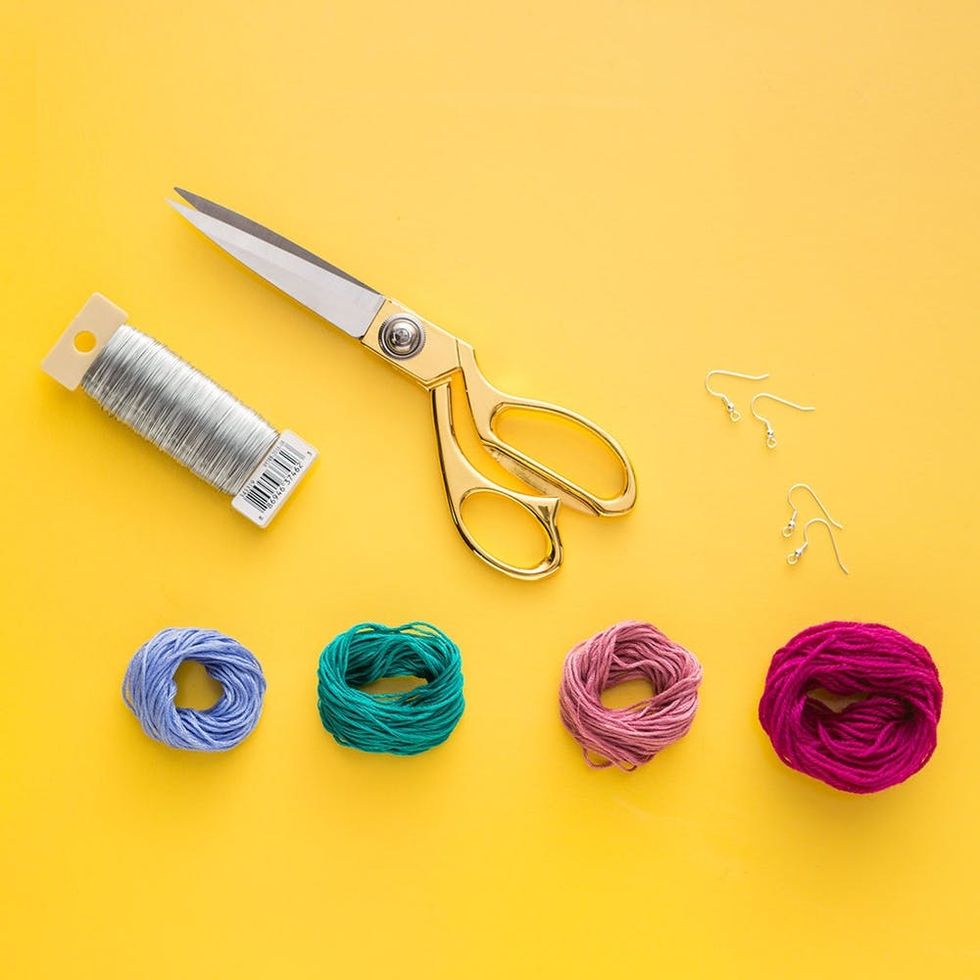 Instructions: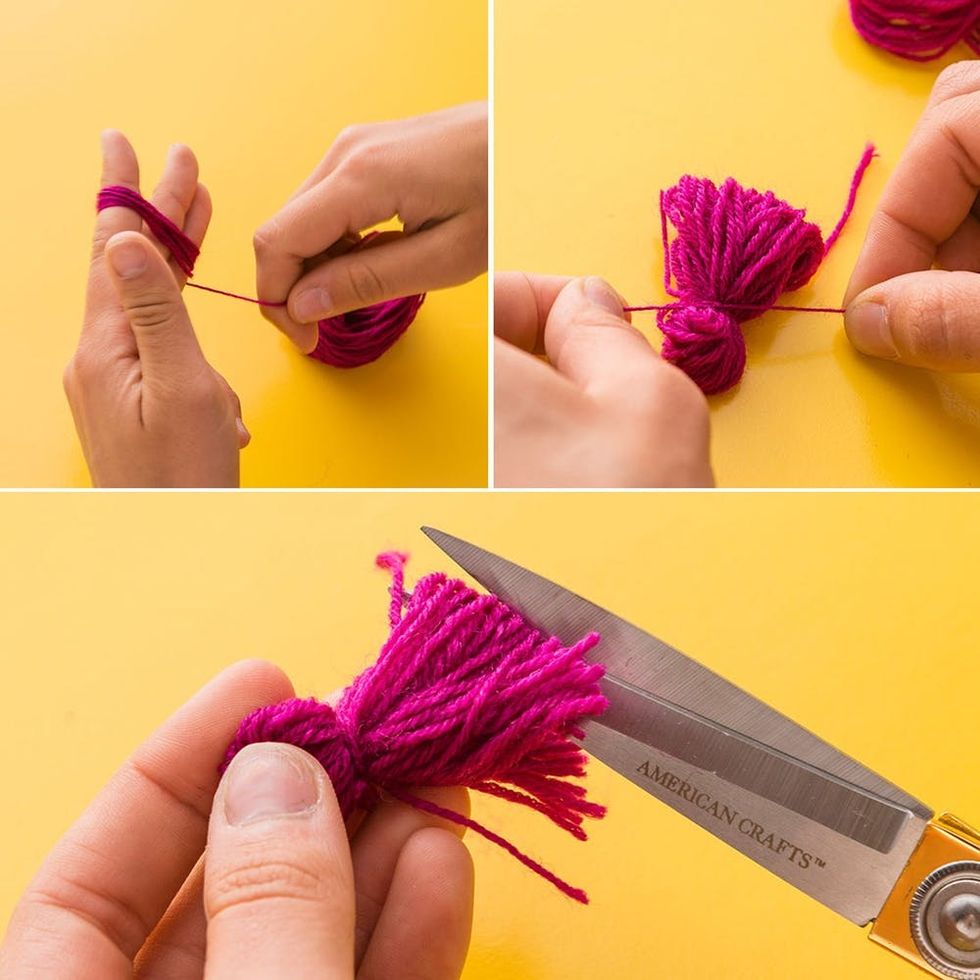 Tassels are so easy to make — all you need to do is wrap the embroidery floss around three fingers, use an extra piece of string to tie a tight knot at the top, and then trim the bottom to form the tassel!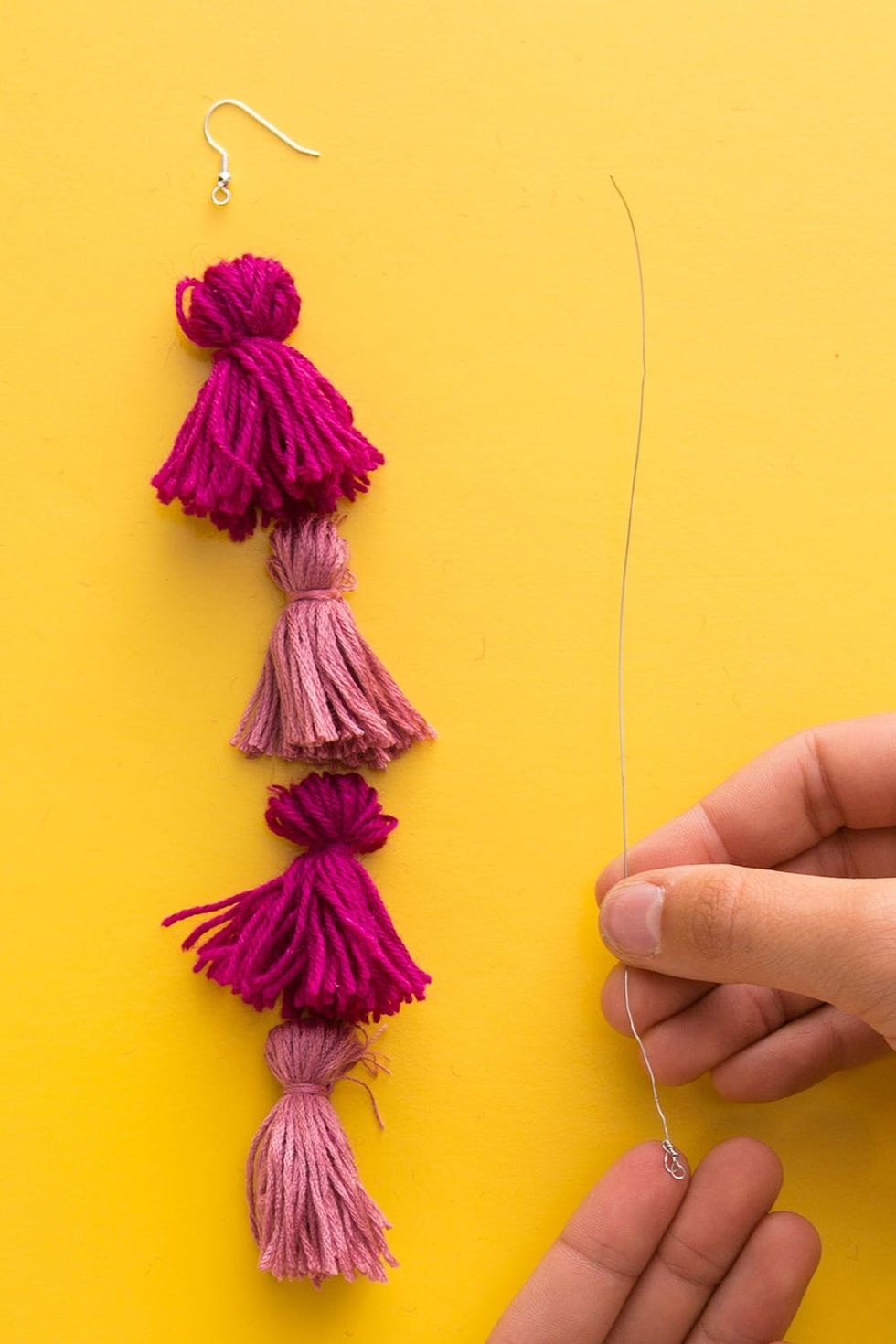 Create four tassels in each color. Lay them out head to tail and cut a piece of wire that length. Wrap the bottom of the wire into a knot.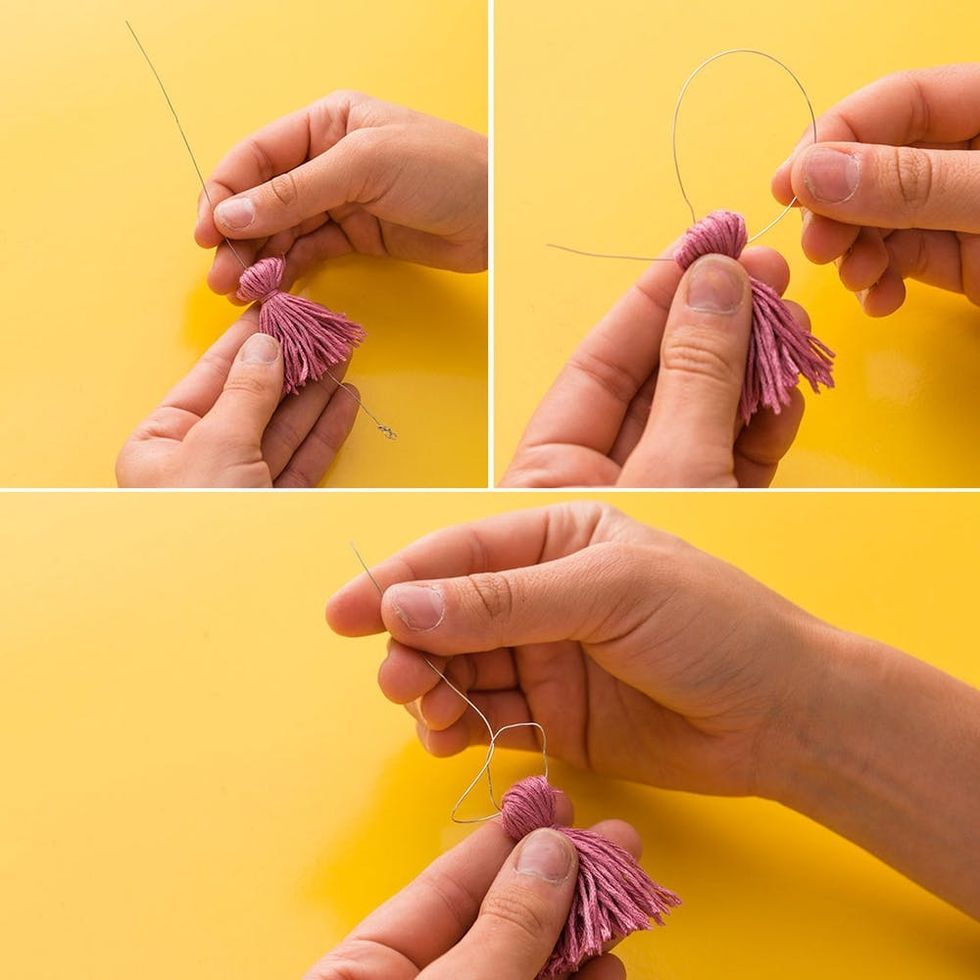 Weave the wire through the bottom of the tassel all the way through to the top. Curve the wire to the right and weave through the loops of the tassel. Slide the wire through the wire loop you just created and pull tight to hold the tassel in place. Continue until all four tassels are stacked on top of each other.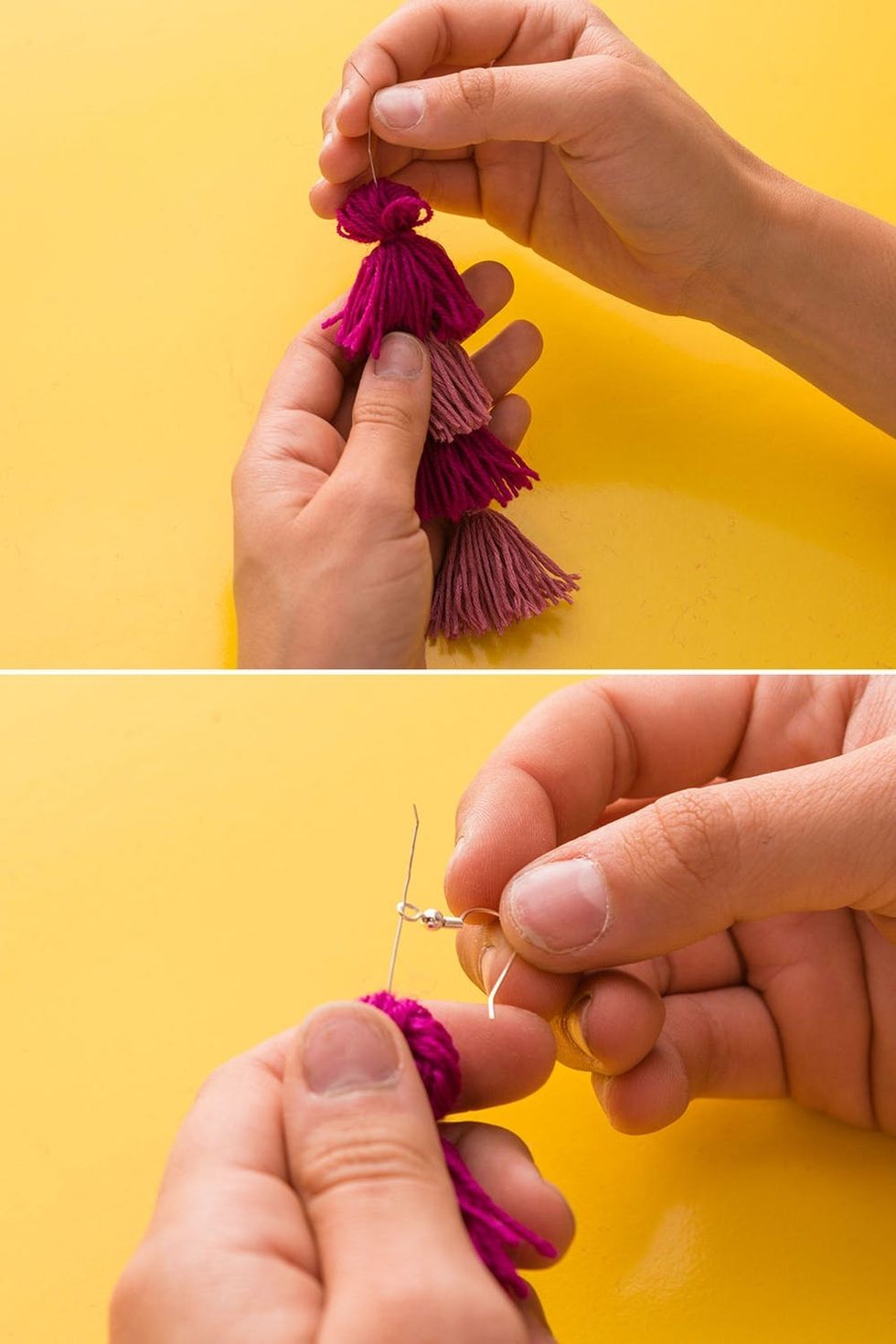 Slide your ear wire on and wrap tightly in place.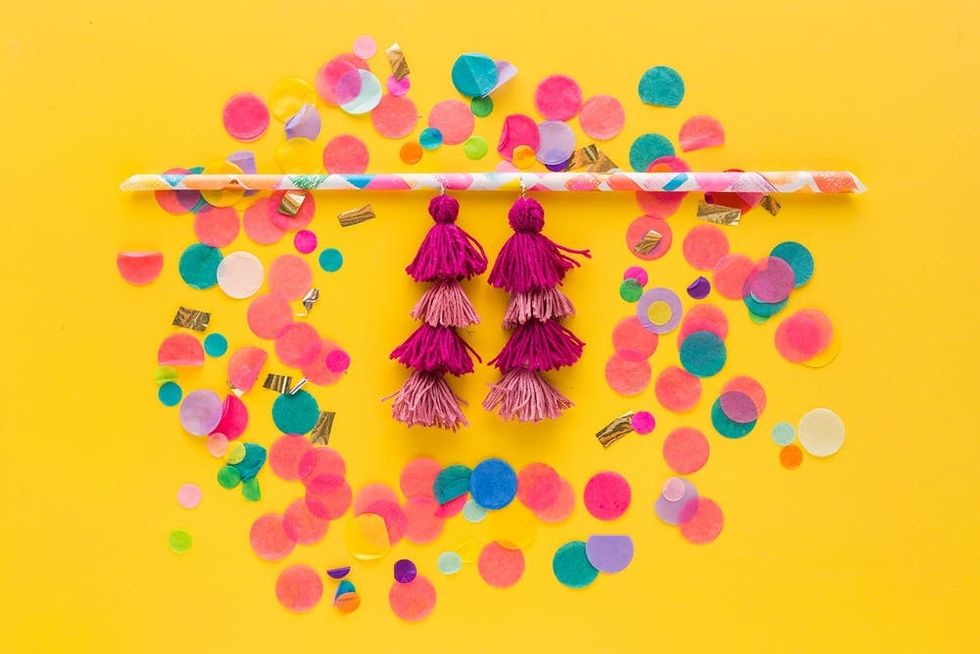 Check it out! $10 tassel earrings for Mom!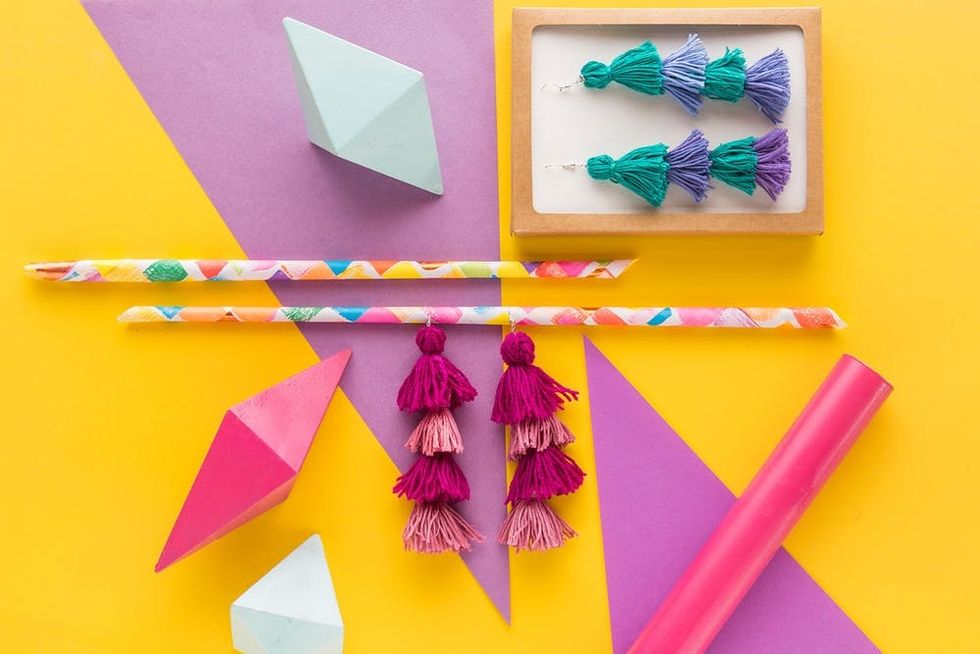 Make a pair for Mom and then a pair for yourself. I think Moms always love when they match their kids ;)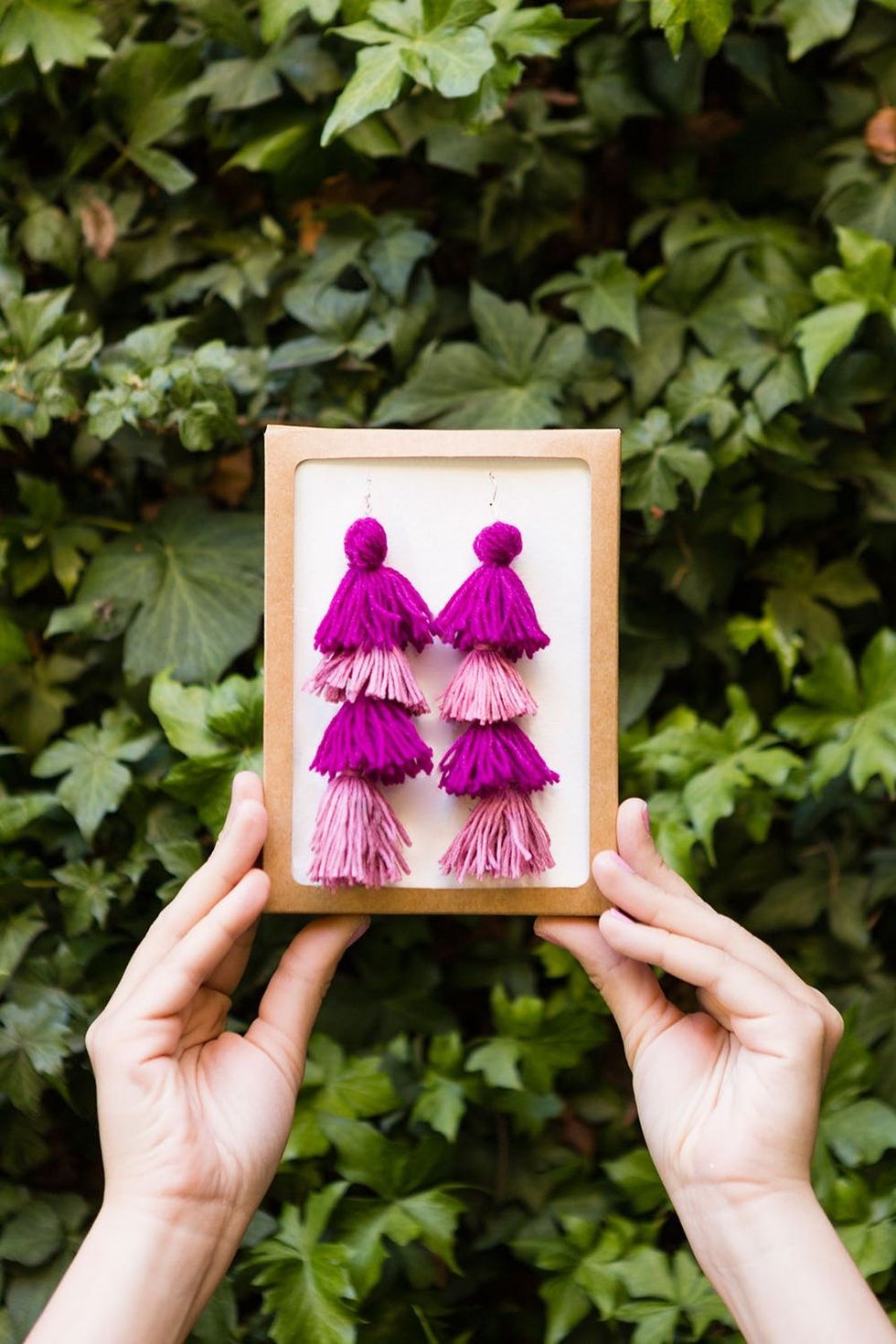 Happy Mother's Day to my mom and all the moms out there. We couldn't do it without you!
Show us your latest project by tagging us on Instagram + using hashtag #iamcreative!
DIY Production and Styling: Kelly Bryden
Photography: Brittany Griffin
Brit + Co may at times use affiliate links to promote products sold by others, but always offers genuine editorial recommendations.