12 Different Ways to Repurpose Your Beer Bottles
Feb 16, 2014
With the Super Bowl two weeks behind, and St. Patty's Day right around the corner we thought you might need some DIY ideas for all of those beer bottles that are hogging space in your recycling bins. We've rounded up 12 different ways for you to put those bottles into good use.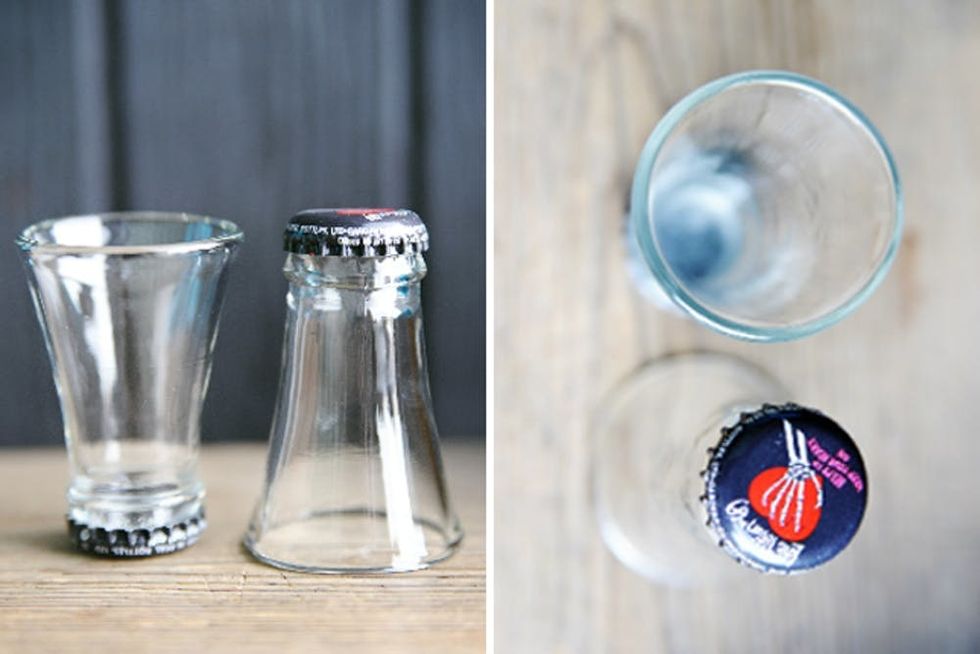 ---
1. Shot Glass from Recycled Beer Bottle: We had to start off our beer bottle round-up with an oldie but goody. We are still loving this beer bottle hack. Power hour here we come :) (via Recyclart)
2. Beer Bottle Coat Hook: The aftermath of 99 bottles of beer on the wall turns into four beer bottle coat hooks. To make them, melt your bottles down and bend the neck up and out to create a hook.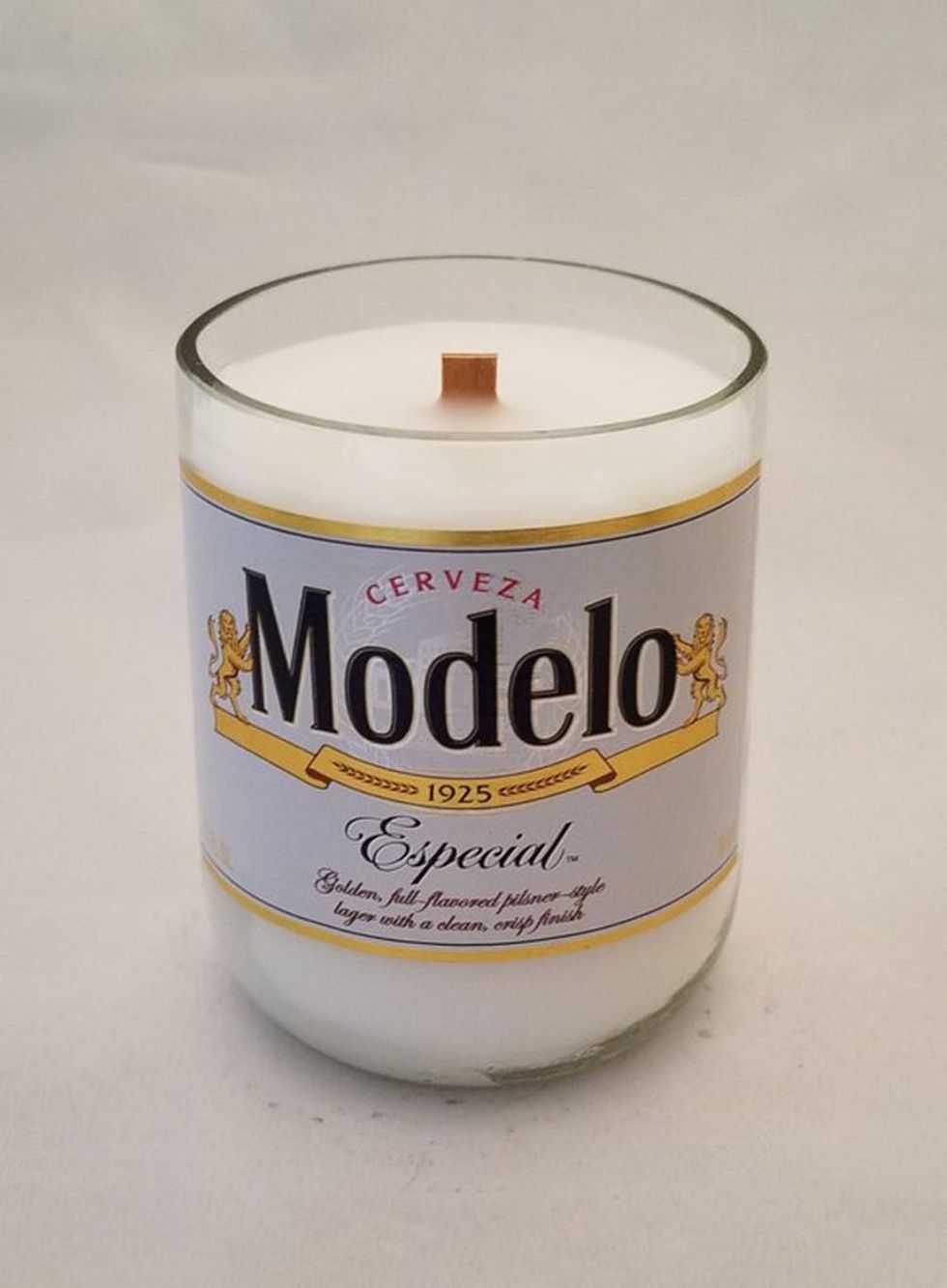 3. Beer Bottle Candles ($10): This is the ultimate man-dle (man candle). Etsy is filled with fun beer candles but you can totally try DIY-ing one of your own.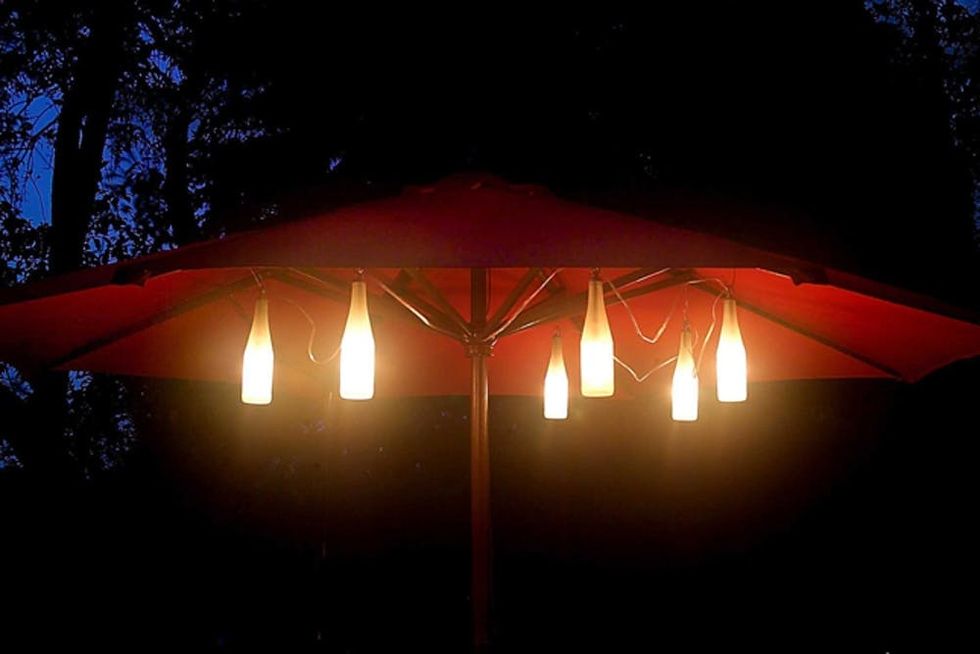 4. Beer Bottle String Lights ($150): How awesome do these beer bottles look all lit up?! They are perfect for an outdoor summer BBQ.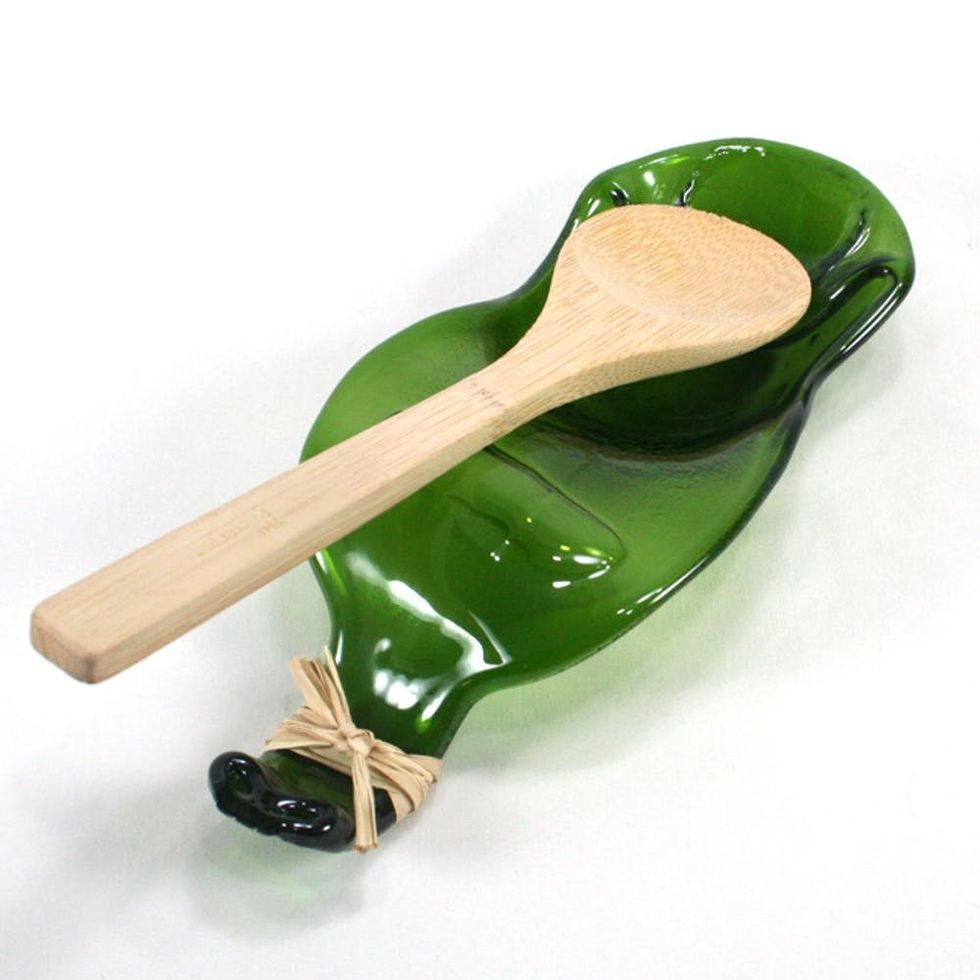 5. Beer Bottle Spoon Rest ($15): Throw that corny spoon rest that is covered in fake cross stitched sunflowers away! Buy or (DIY) one out of a beer bottle.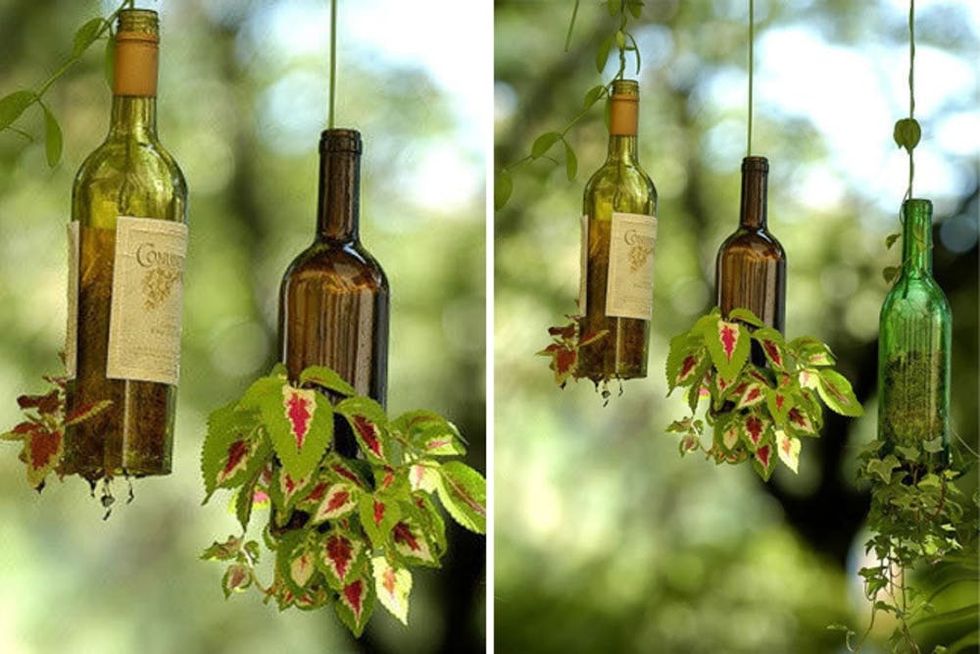 6. Hanging Planters: Do you have a green thumb and obsession for wine? These hanging planters were made for you. Well, you can make them for yourself. Simply remove a bottom of section of the bottle to let the plant grow. (via Recyclart)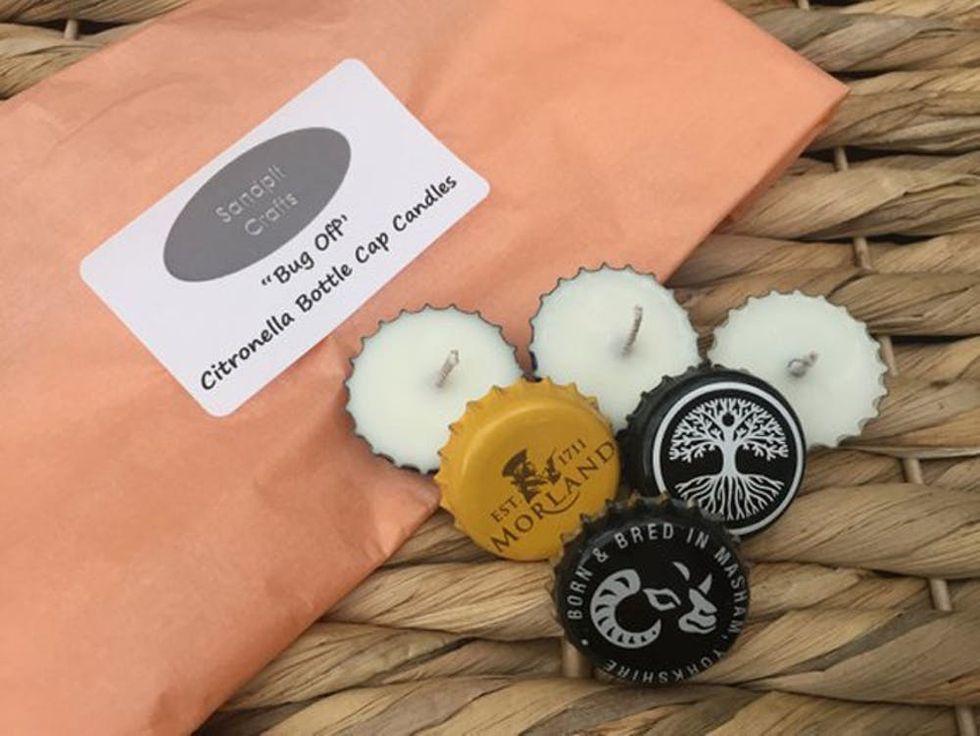 7. Bottle Cop Candles ($4): How about some bottle top candles to go along with your beer bottle candles. These quirky candles would add some spice to your mantel.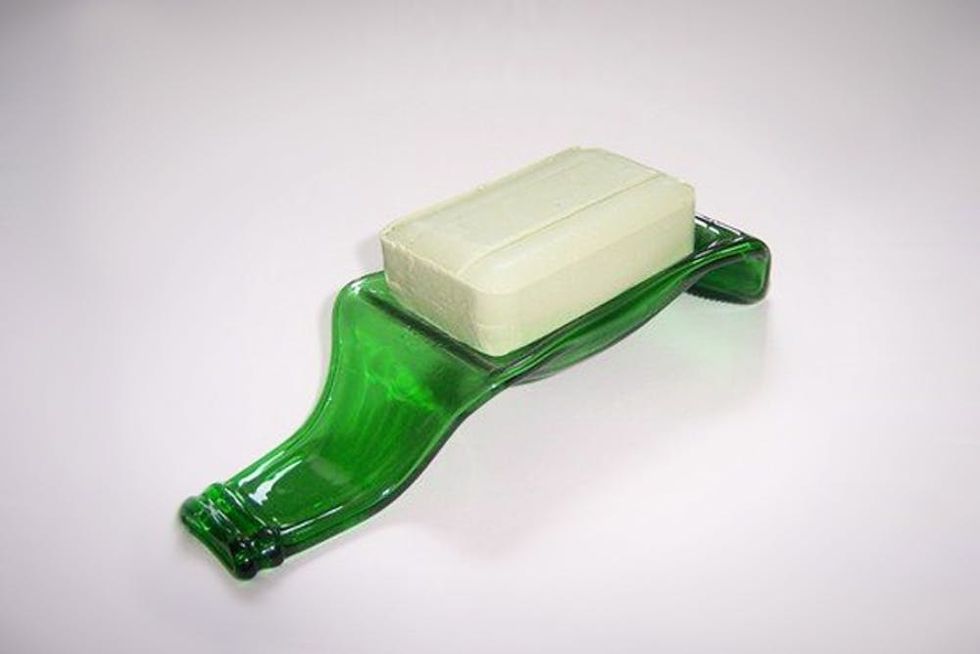 8. Beer Bottle Soap Dish: This is a great piece to stop that pesky soap from constantly sliding around.(via Recyclart)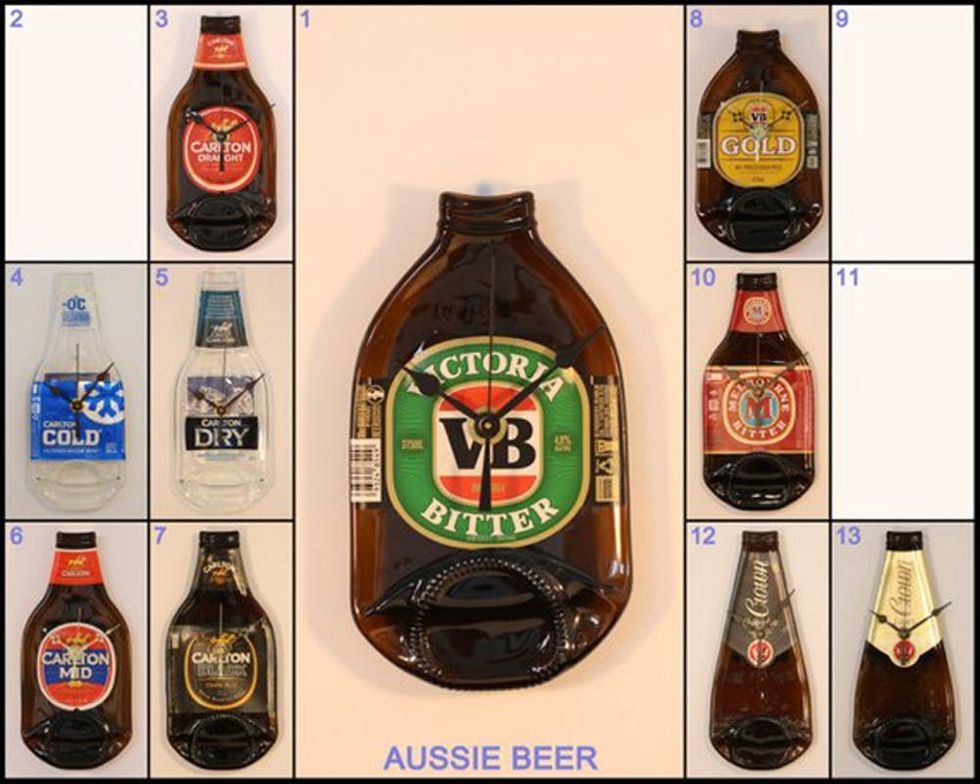 9. Beer Bottle Clock ($30): Squished bottle clock? Pretty awesome! This is definitely another one of those 99 bottles that got put back on the wall.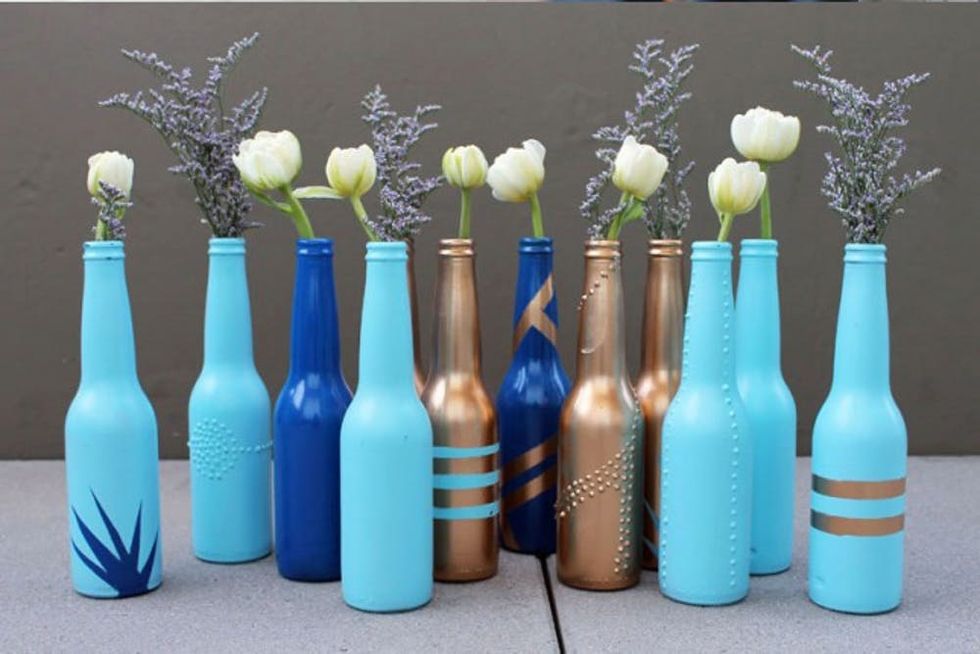 10. Beer Bottle Bud Vases: This DIY basic is great way for easily creating matching vases. Need a housewarming gift or something for the perfect hostess? We recommend creating a six pack ;) (via Brit + Co.)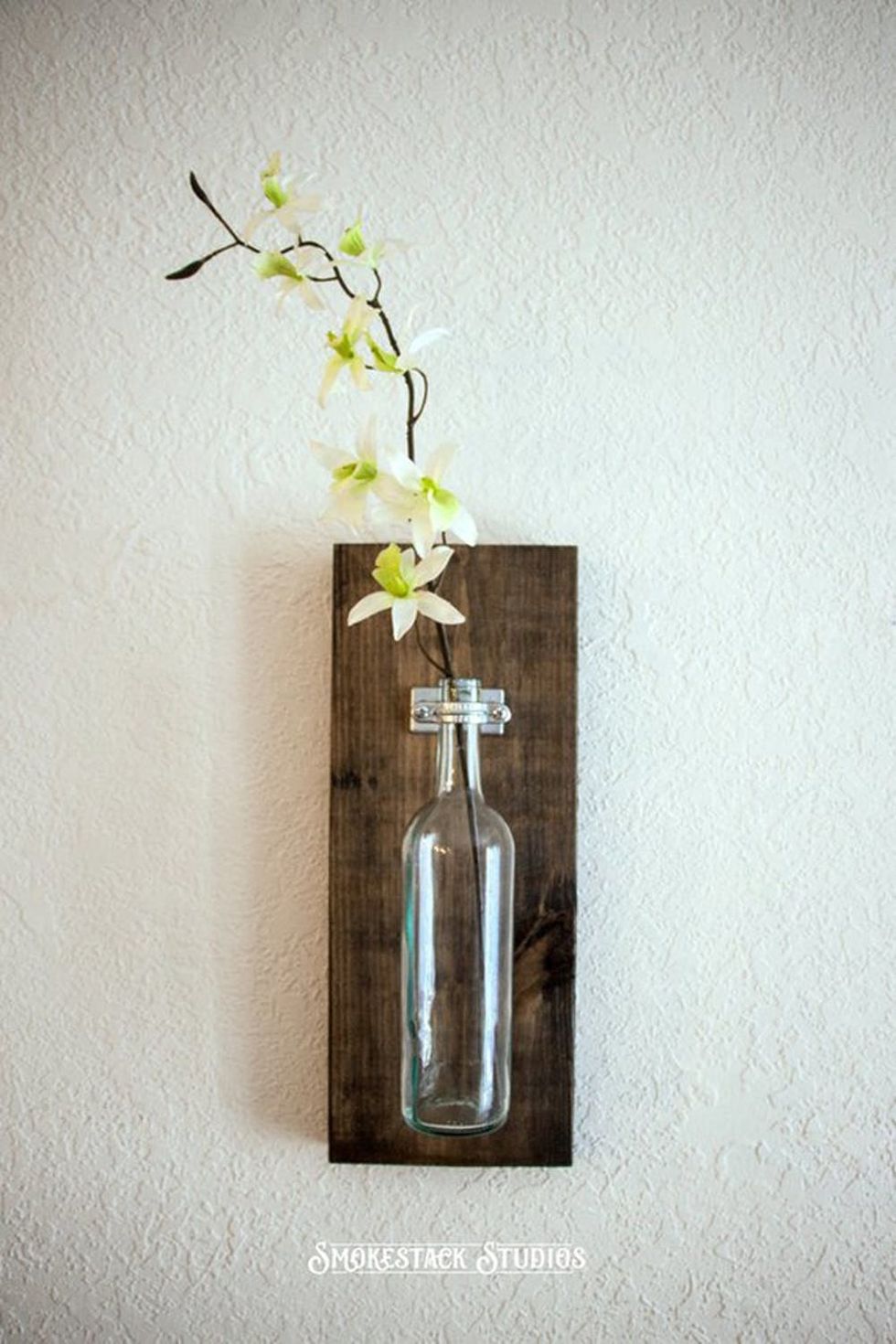 11. Wine Bottle Vase ($25): If you like the au natural look better, try DIY-ing this wine bottle vase hanger.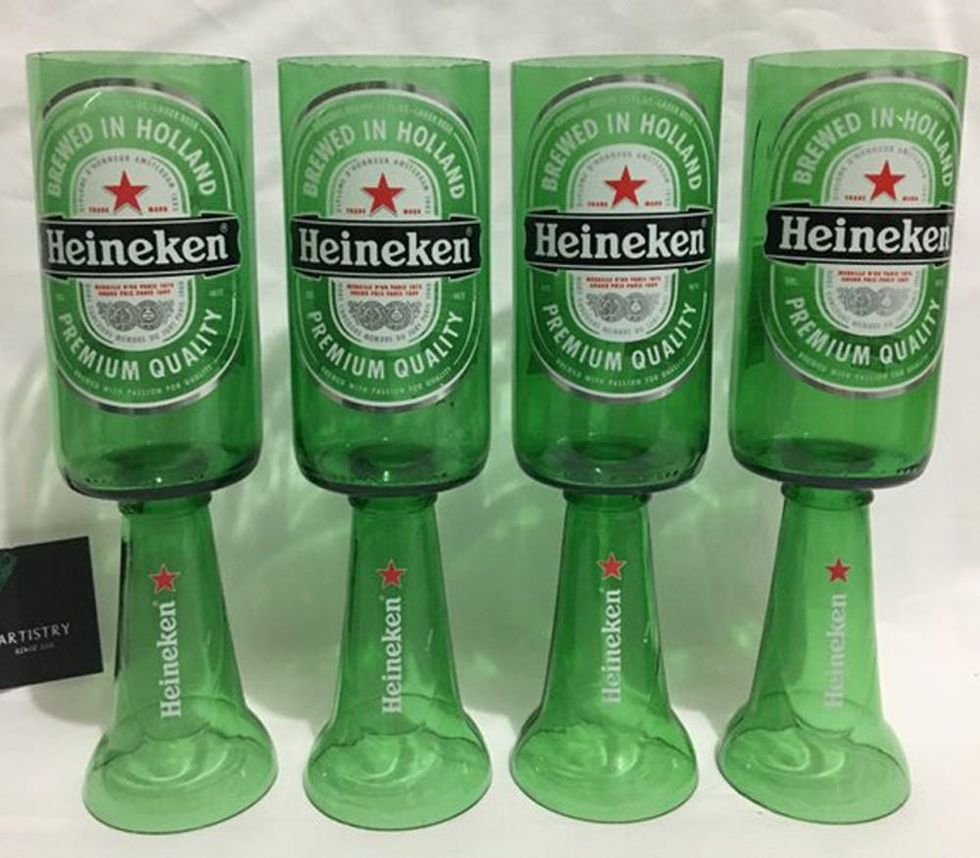 12. Beer Bottle Goblets ($16): You are going to need these goblets for St. Patty's Day. There is no better way to toast your cold brew than in a beer glass goblet.
Do you have a favorite use for your empty beer bottles? Tell us in the comments below!
Kelly Bryden
Kelly Bryden, an east coast native, is stoked to be a part of the Brit + Co team. Design, DIY, and fashion are her passions. If she isn't crafting you can catch her on the dance floor or wrapped up in aerial silks.
Home Decor Inspo