12 DIY Gifts Perfect for Every Gal on Your Holiday List
Dec 20, 2016
If the holiday season brings you a mix of joy and anxiety, then you're not alone. Each year we try to find perfect gifts for all of the people that mean the most to us, but face it — this is a tough challenge. Running from malls, to boutiques, to holiday pop-ups (like Brit + Co Holiday House here in San Francisco!) is quite a task, but we do so because we want to give our favorite people gifts that will mean something to them. To avoid these holiday headaches, why not just DIY? We're teaming up with Jo-Ann to bring you 12 of our fave DIYs to make for your mom, sisters, besties, work wives and everyone in between.
1. No-Sew Winter Beanie: Believe it or not, this cozy beanie doesn't require a single stitch of thread! The base of the hat is created with fabric glue and the top is made by fringe-ing the fleece and tying it into knots. Head over to the B+C Holiday House to make these beanies for all your snow-dwelling friends.
---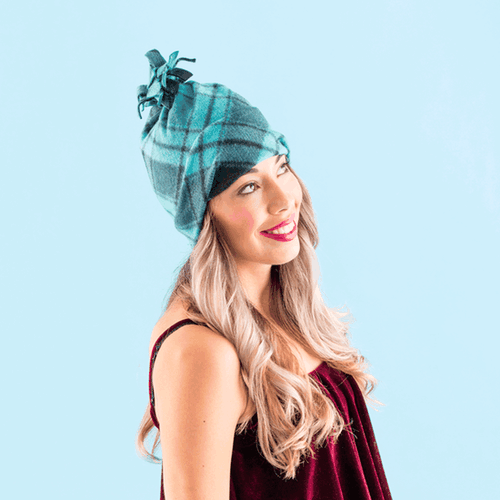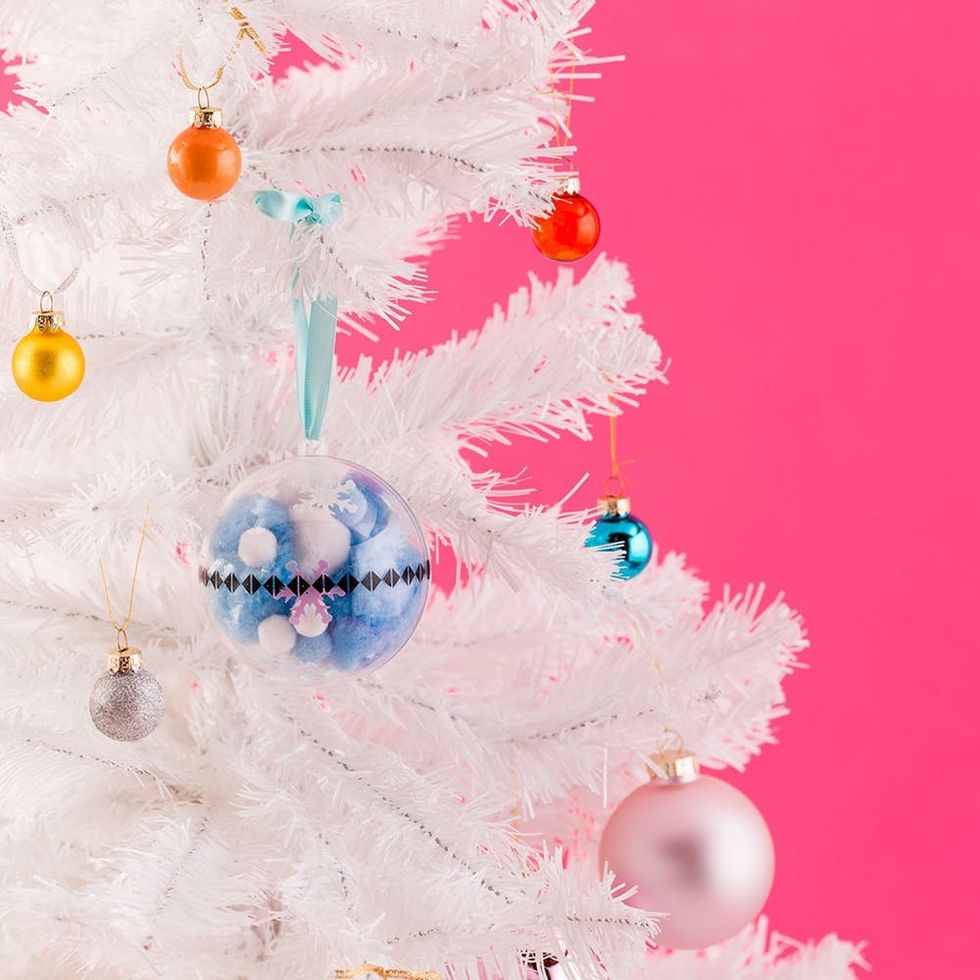 2. DIY Tattoo Pom-Pom Ornament: Breaking news — temporary tattoos can adhere onto glass and plastic! Why not update a clear ornament with temporary flash tats? Fill the center with colorful pom-poms and get giftin'.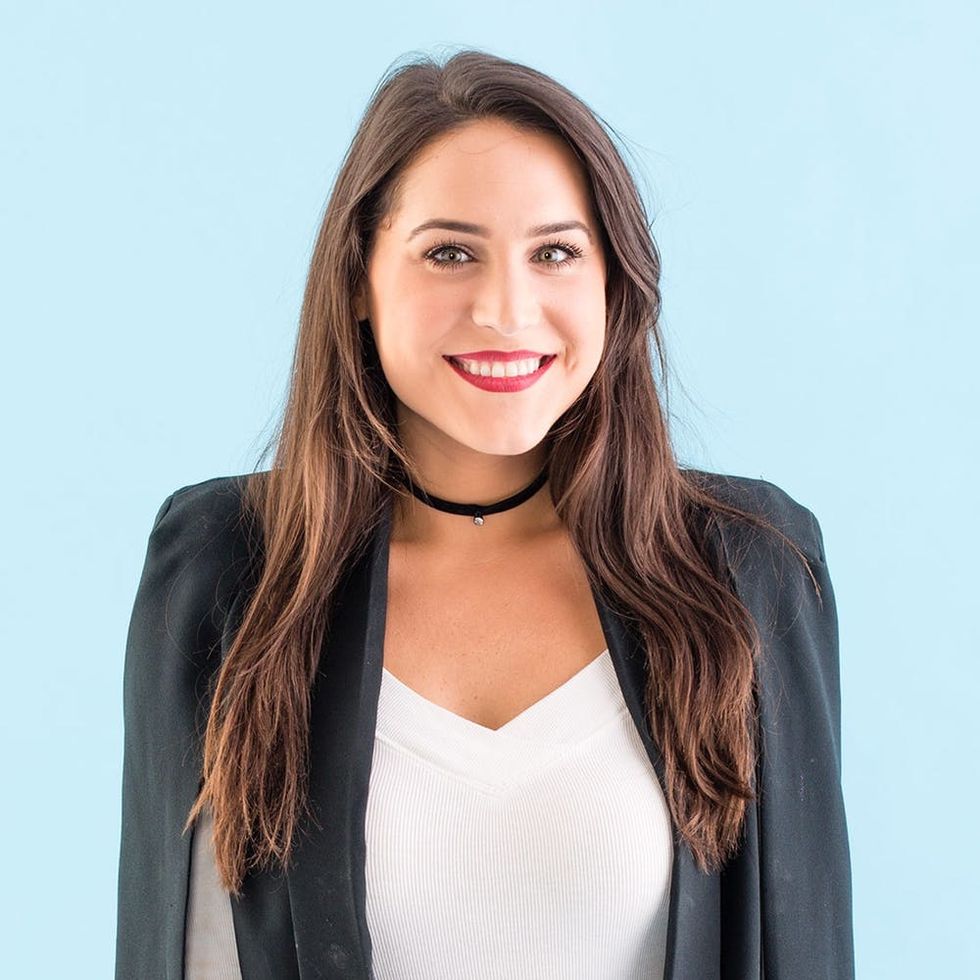 3. DIY Choker: If you haven't noticed, 2016's hottest jewelry trend is the beloved '90s throwback choker. We love that we can make a bunch of chokers in one DIY sesh. Head over to Brit + Co's Holiday House to create them for you and your besties.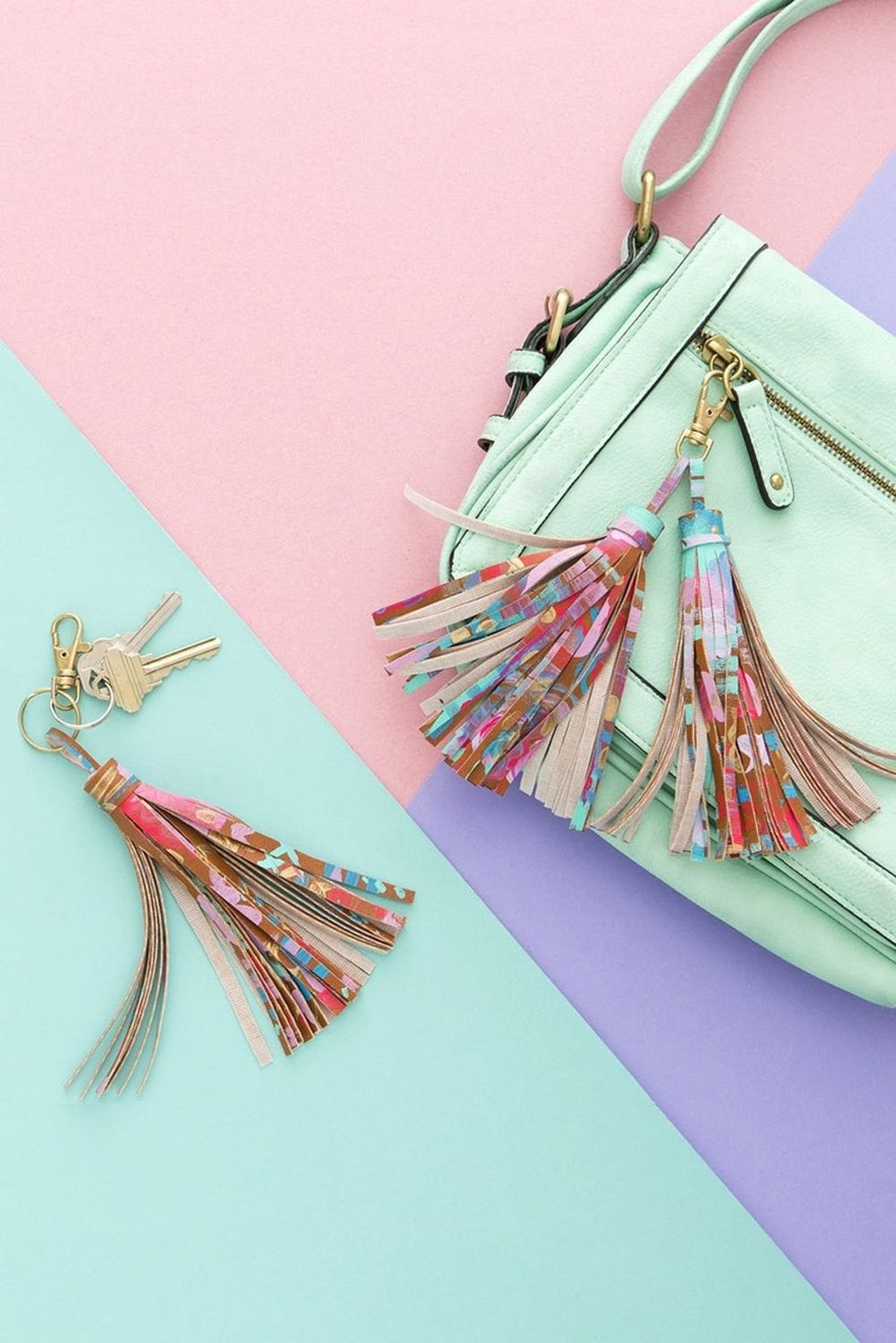 4. DIY Tassel Key Chain: Shhh, don't tell your BAEs, but this keychain can be made out of leather scraps from old DIY projects. Paint a multi-colored pattern, then fringe the leather to turn it into a cute tassel key chain.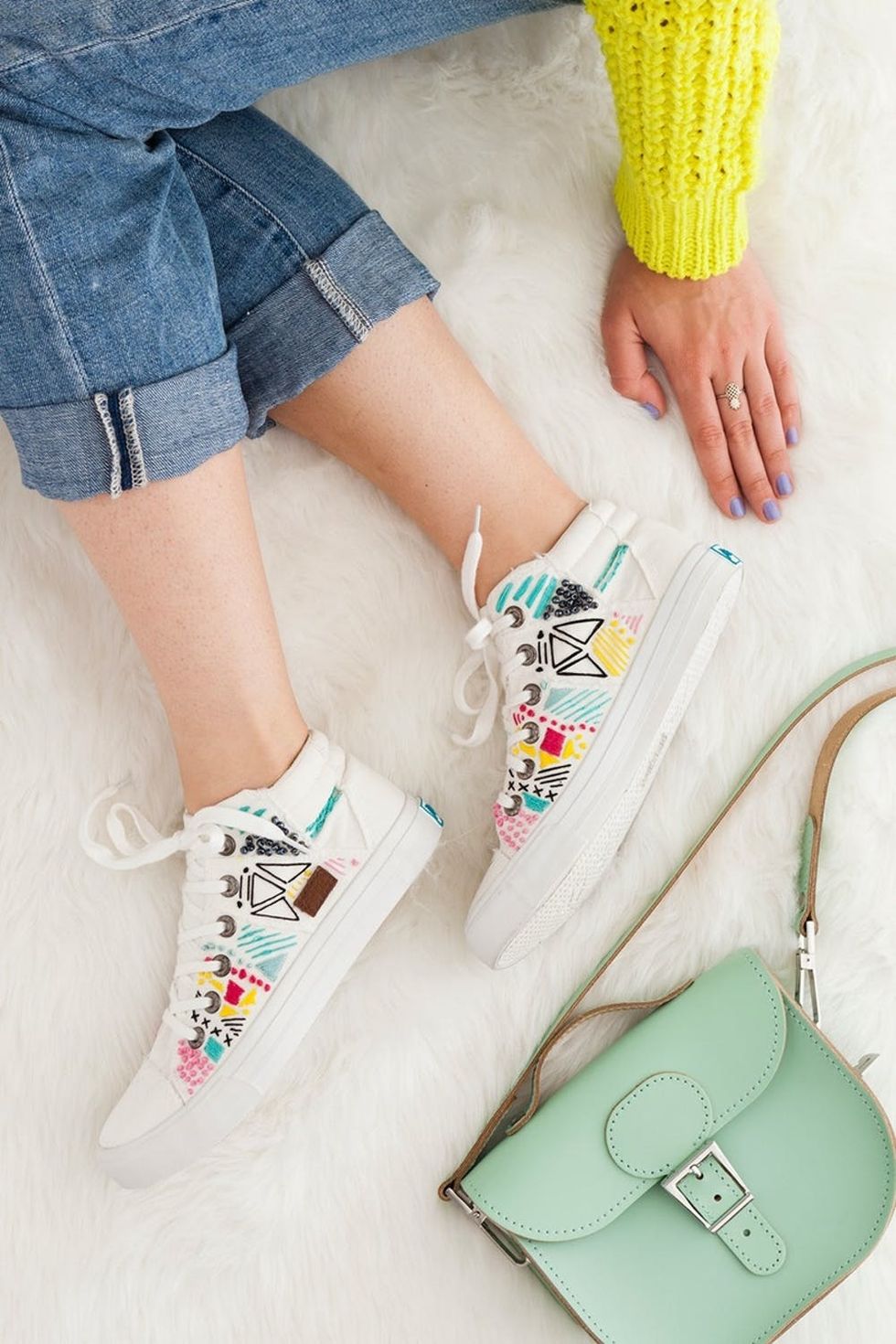 5. Customize Some Trendy Sneaks: If your pal is a sneakerhead, chances are they'll go bananas over these. Add patterns with embroidery thread and seed beads to a fresh pair to really wow the crowd.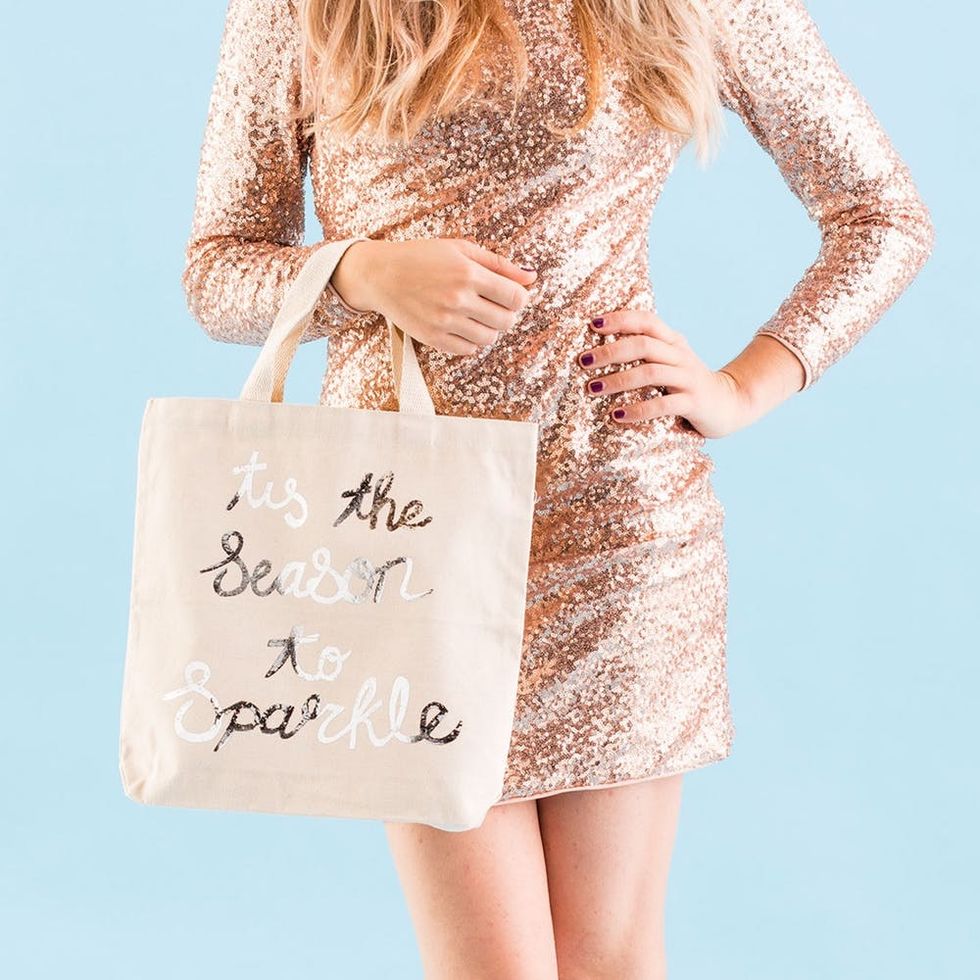 6. DIY Gold Foil Tote: Lesson #1: You can never have enough totes. Spice up a plain canvas tote by painting on gold leafing adhesive then topping with gold or silver foil.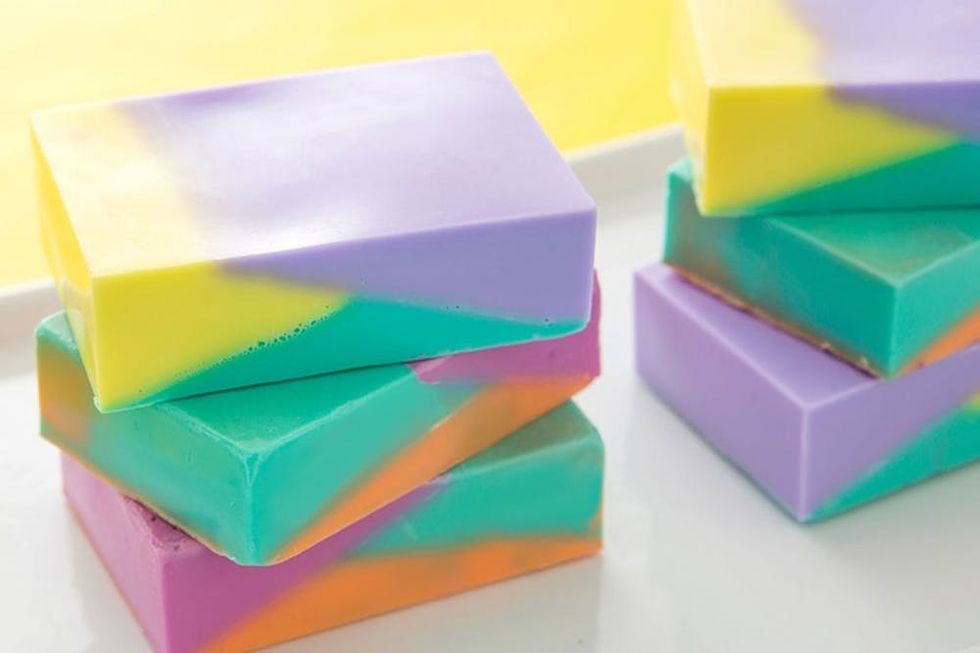 7. DIY Color-Blocked Soap: Amp up your soap-making game by creating color-blocked soap. These little darlings are almost too pretty to use, but you can let the person you are gifting these to make that call ;)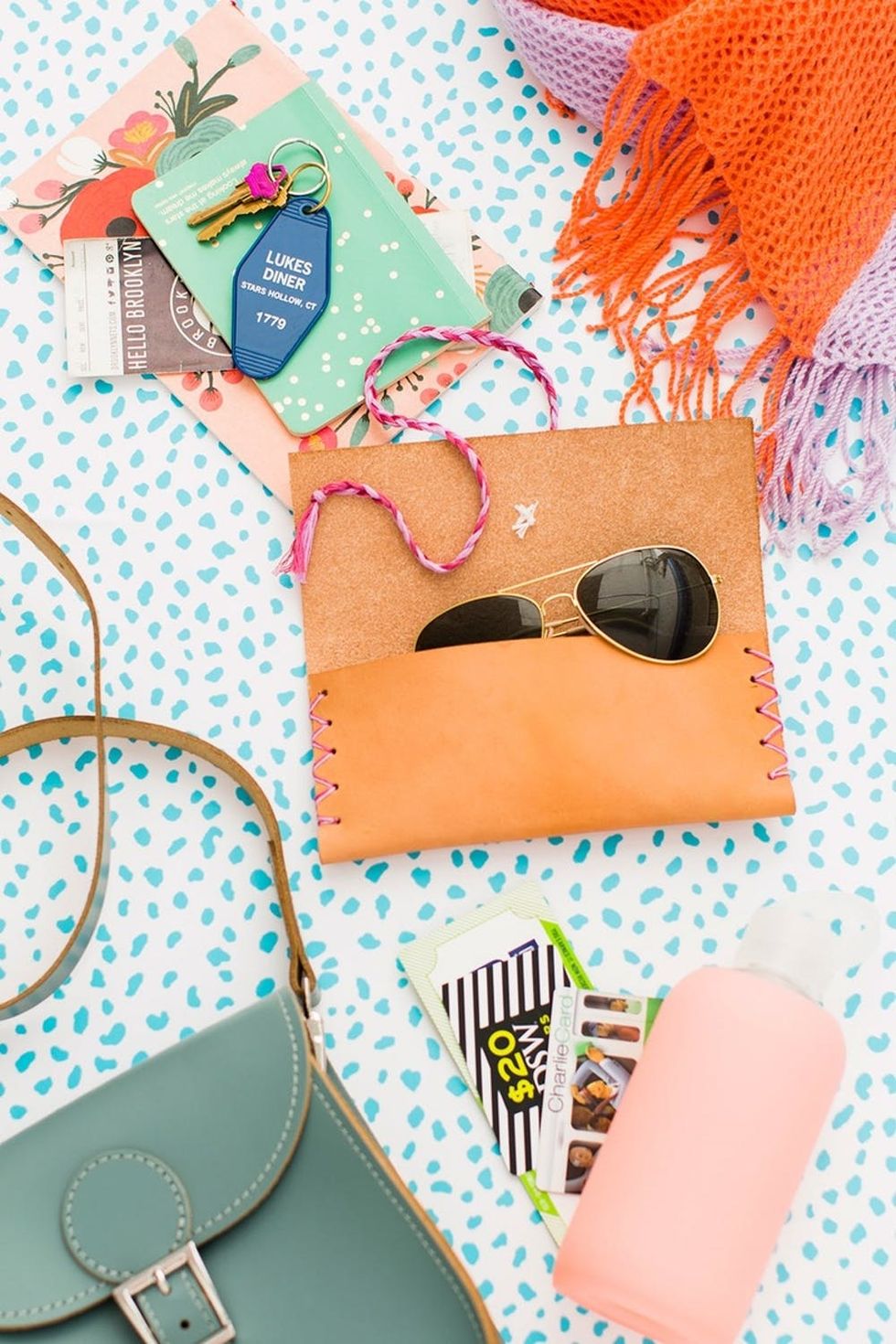 8. Homemade Sunglasses Case: Again, leather scraps FTW! You're just a few leather hole punches and stitches away from a classy DIY sunglasses case for your favorites.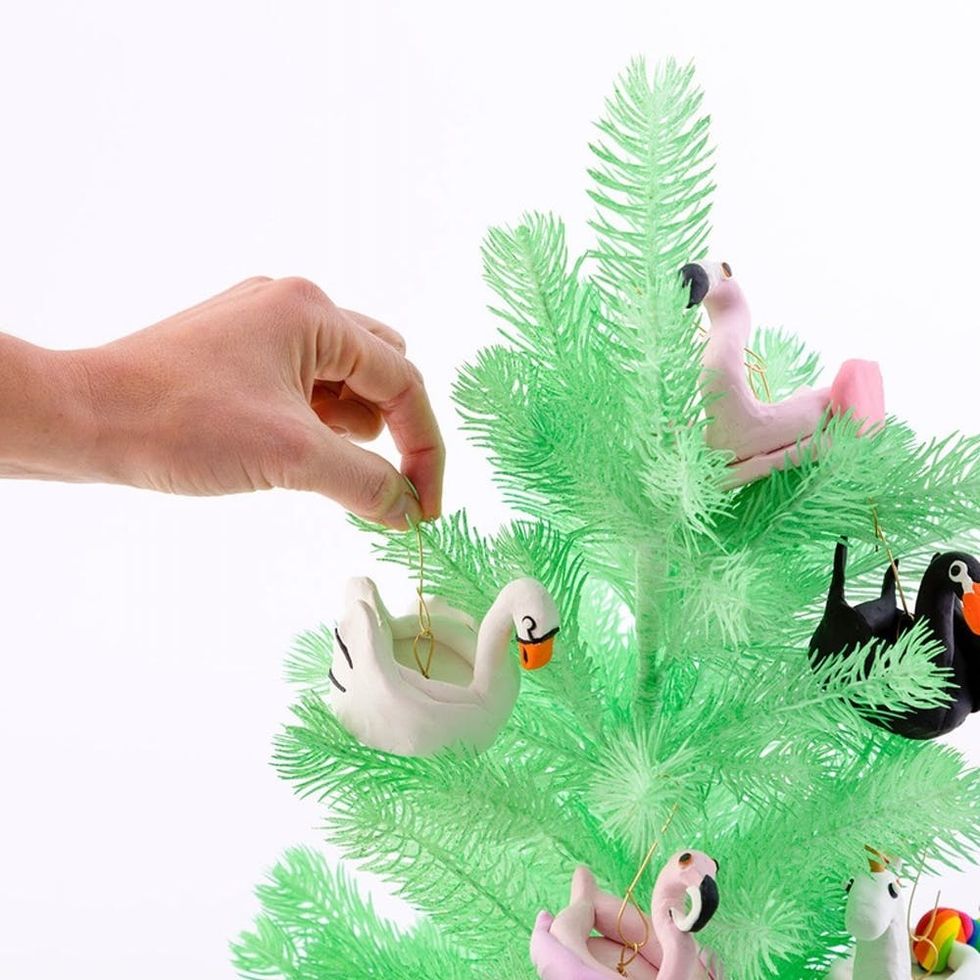 9. DIY Pool Float Ornaments: Take your DIY ornaments to the next level by modeling them after your favorite summer pool floats! These little polymer clay guys are perfect for an ornament swap, AKA our latest holiday party obsession: an evening spent creating and swapping unique ornaments with friends to create a tree filled with memories.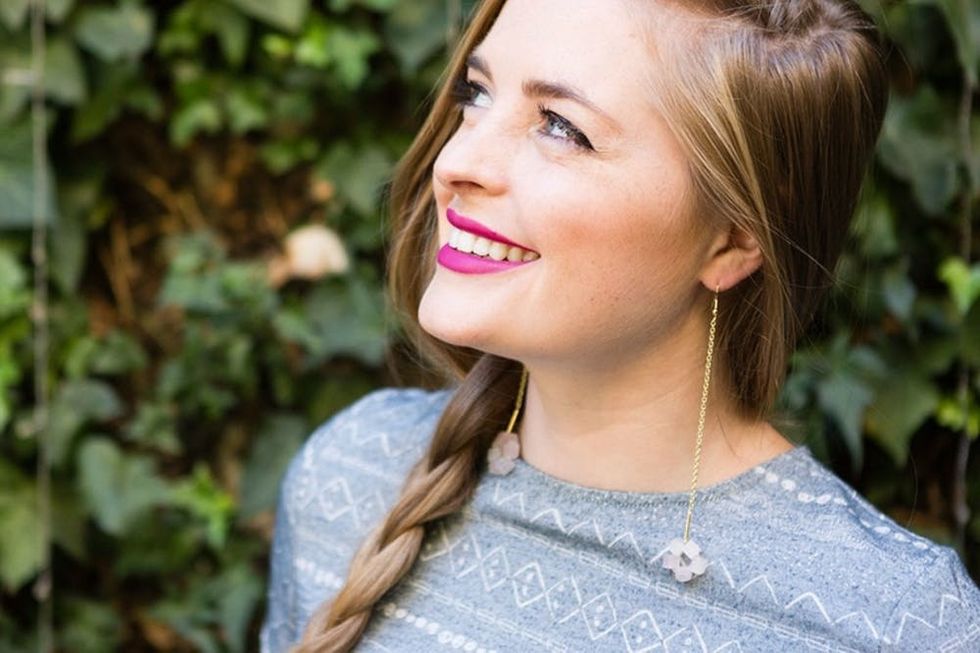 10. DIY Shoulder-Duster Earrings: These earrings are a breeze to make. All you need are a few gem colored beads, chain and ear wire to create custom shoulder duster earrings for all the gals on your gifting list. Present them in a cute way by attaching to a gift tag and trimming the edges with patterned washi tape.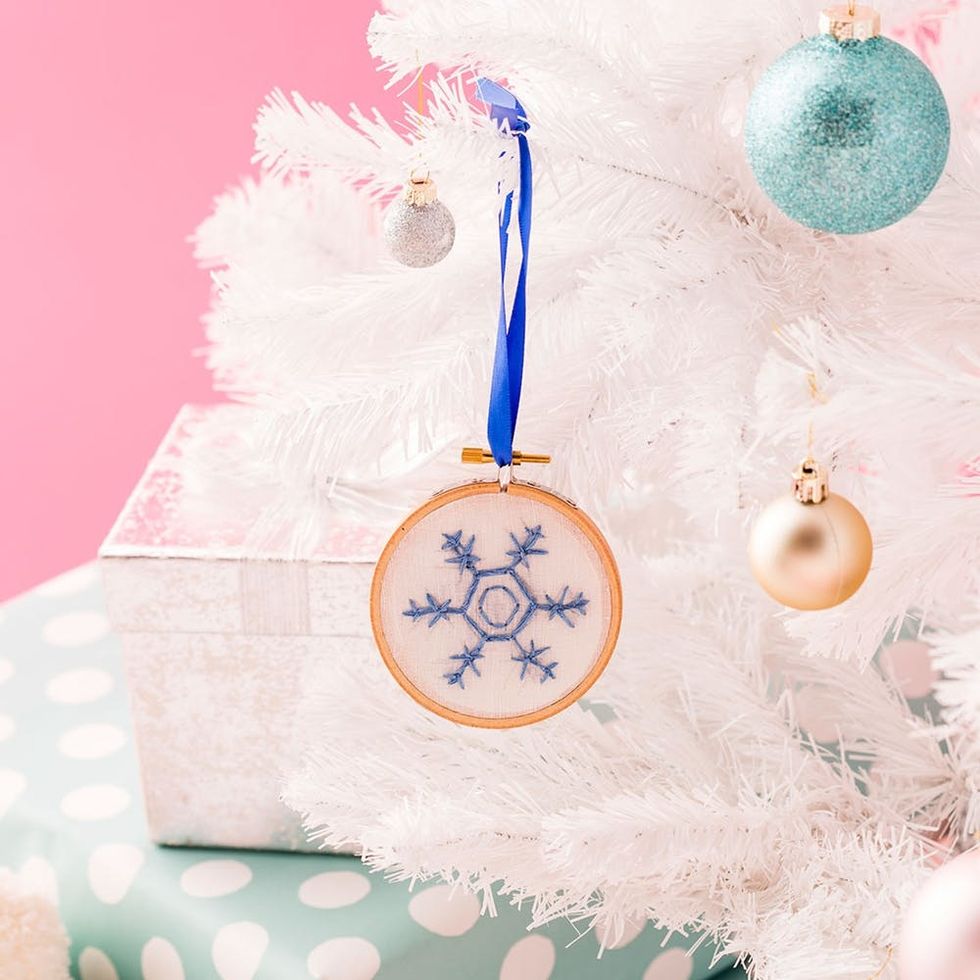 11. DIY Embroidered Ornament: Take after Grandma with this DIY gift. Choose a classic snowflake or a silly saying to gift to your bestie this year. If you're in SF, come on down to the Brit + Co Holiday House to make your own embroidered ornament.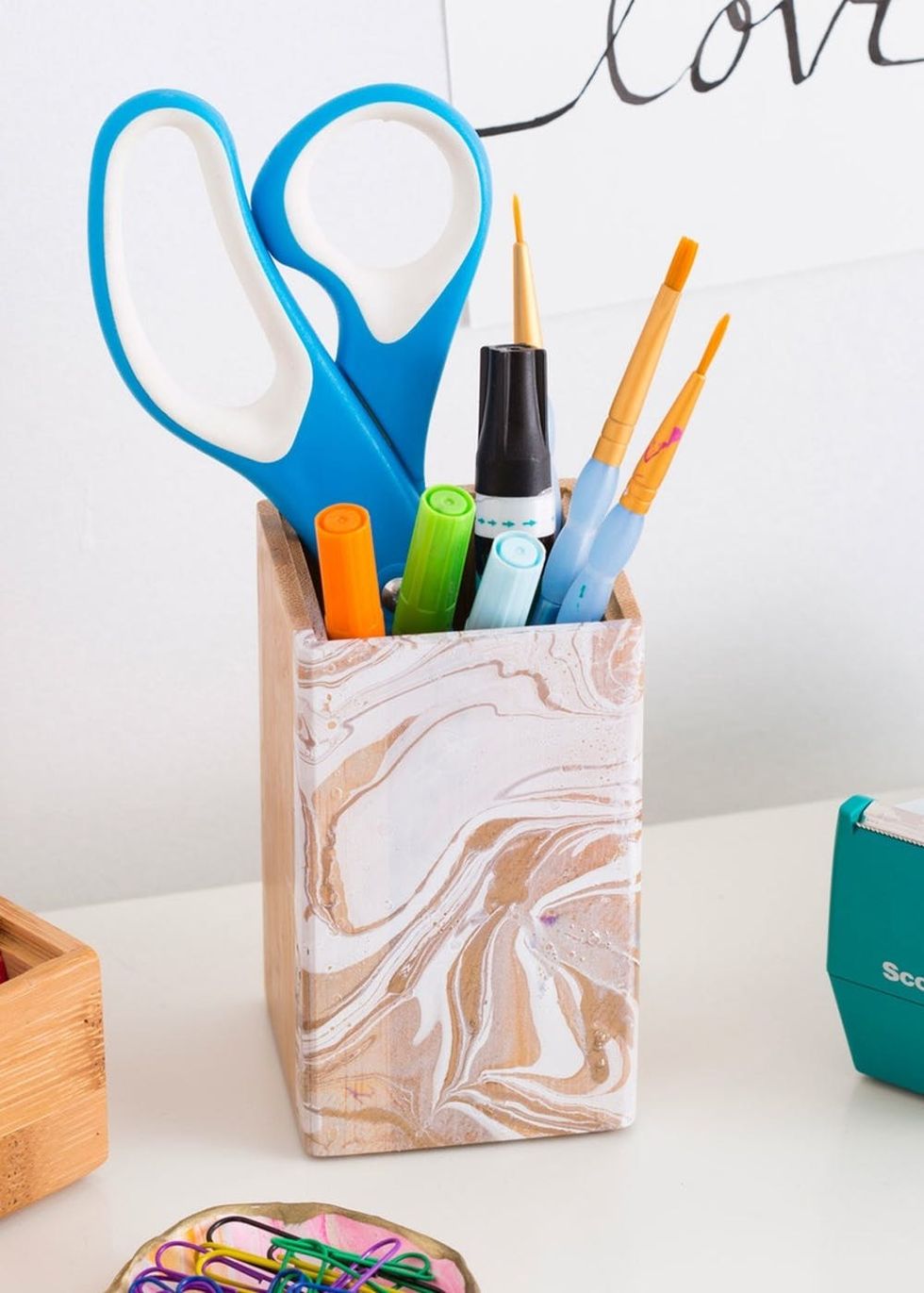 12. DIY Marbled Accessories: You guys, we made this with nail polish! This DIY technique is one of our all-time favorites, gives great results and is extremely easy to make. All you need is water and your favorite polish colors.
There you have it! 12 simple and sweet DIYs you should totally make for your favorites this year. Happy holidays!
Share your projects with us on Instagram and don't forget to add #HandmadeWithJoann.
Kelly Bryden
Kelly Bryden, an east coast native, is stoked to be a part of the Brit + Co team. Design, DIY, and fashion are her passions. If she isn't crafting you can catch her on the dance floor or wrapped up in aerial silks.