Throw the Ultimate DIY Housewarming Party With These Ideas
Mar 27, 2017
If you clicked on this post, congrats! I'm guessing that since you're looking for housewarming party inspo, you probably just moved into a new pad. Well done! We all know what the next step is… hosting a housewarming party!
---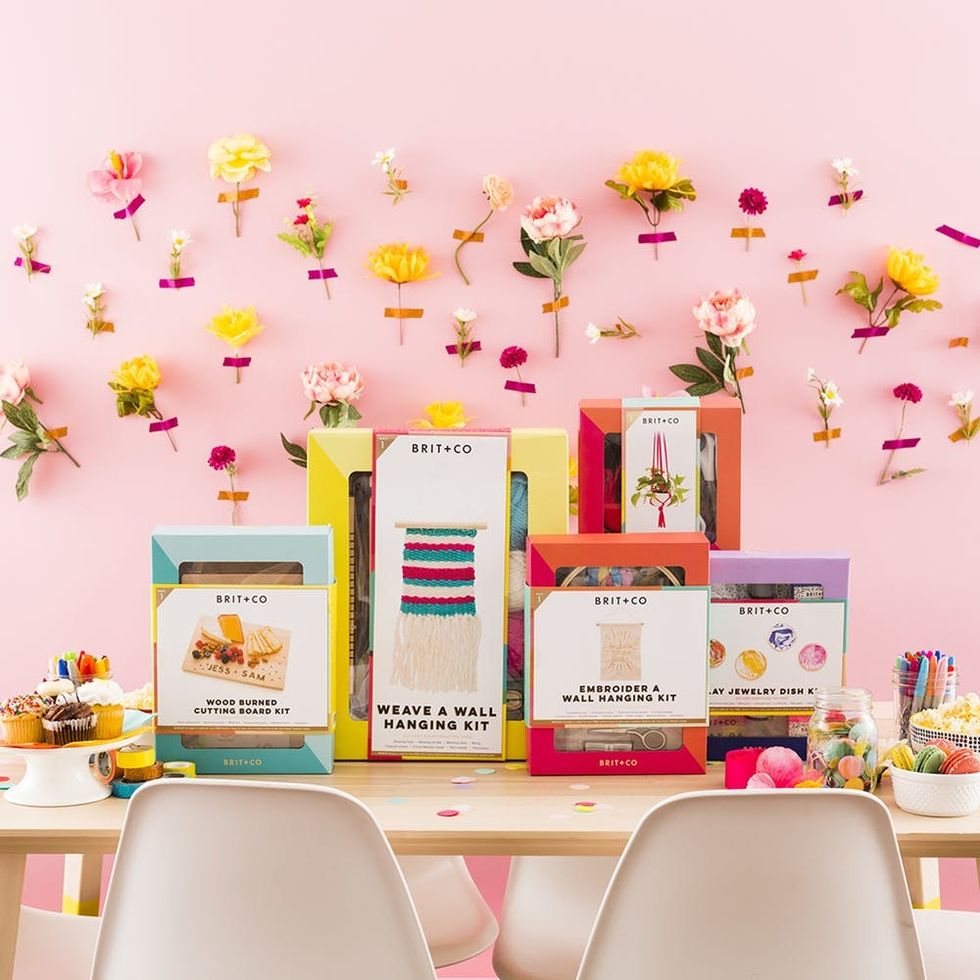 For this crafting housewarming party, we set up a spread made up of a Wood Burning Cutting Board Kit ($25), Clay Jewelry Dish Kit ($20), Make a Macrame Planter Kit ($20), Embroider a Wall Hanging Kit ($20), and Weave a Wall Hanging Kit ($25). We thought these guys covered the basics of our home decor needs. Oh yeah, of course we put out snacks :)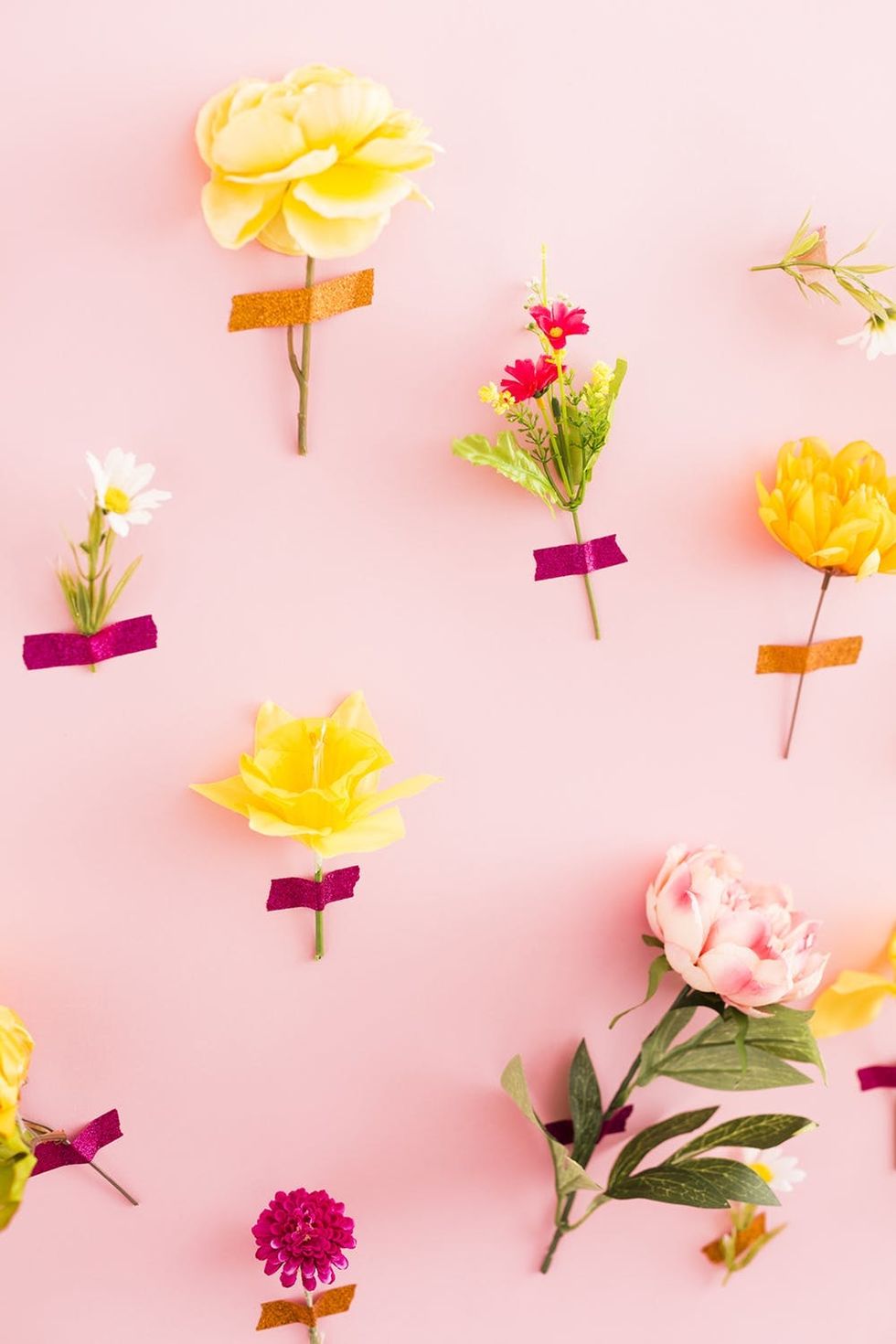 A classic party hack is to create a backdrop to set the scene. If you're just moving into a place, we don't expect you to create an elaborate masterpiece. Instead, tape fake flower steps onto your wall for a easy but beautiful party backdrop.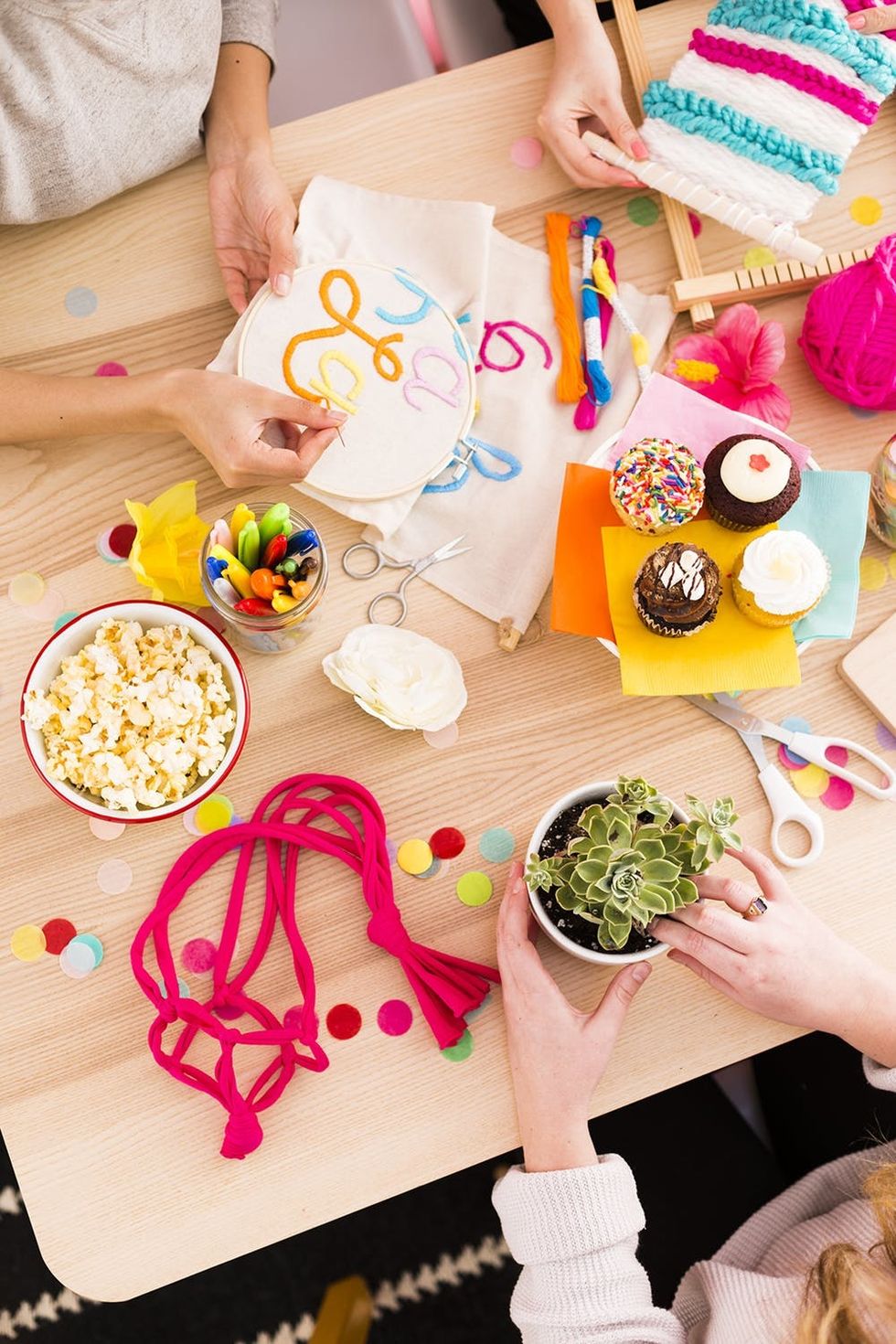 Time to get crafting!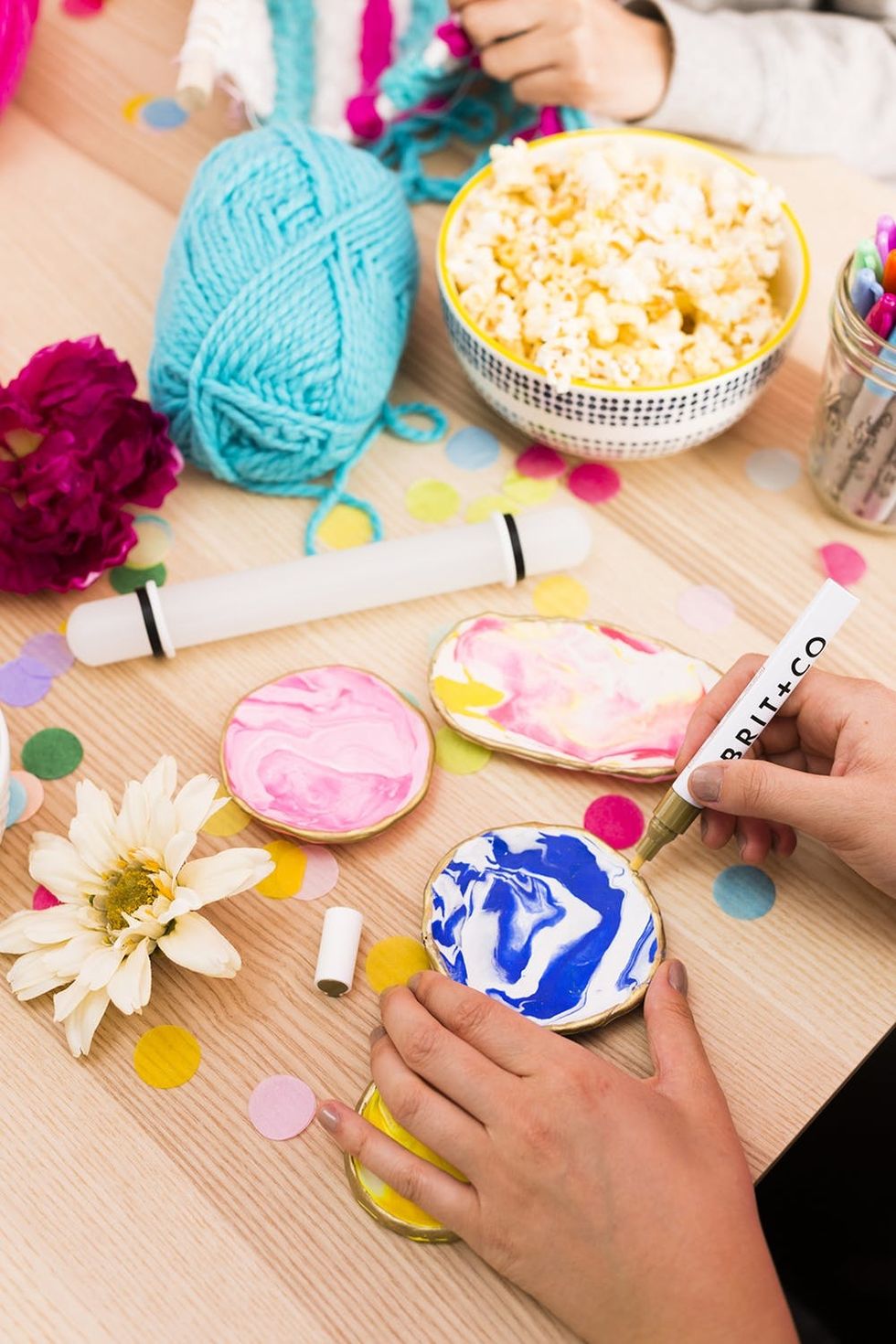 Kit Designer, Marianne (who we lovingly call, Koo), made these marbled Clay Jewelry Trays. I think I'll put one on my coffee table for my keys, one for my bathroom for my earrings, and one in my bedroom as a catchall. Thanks Koo!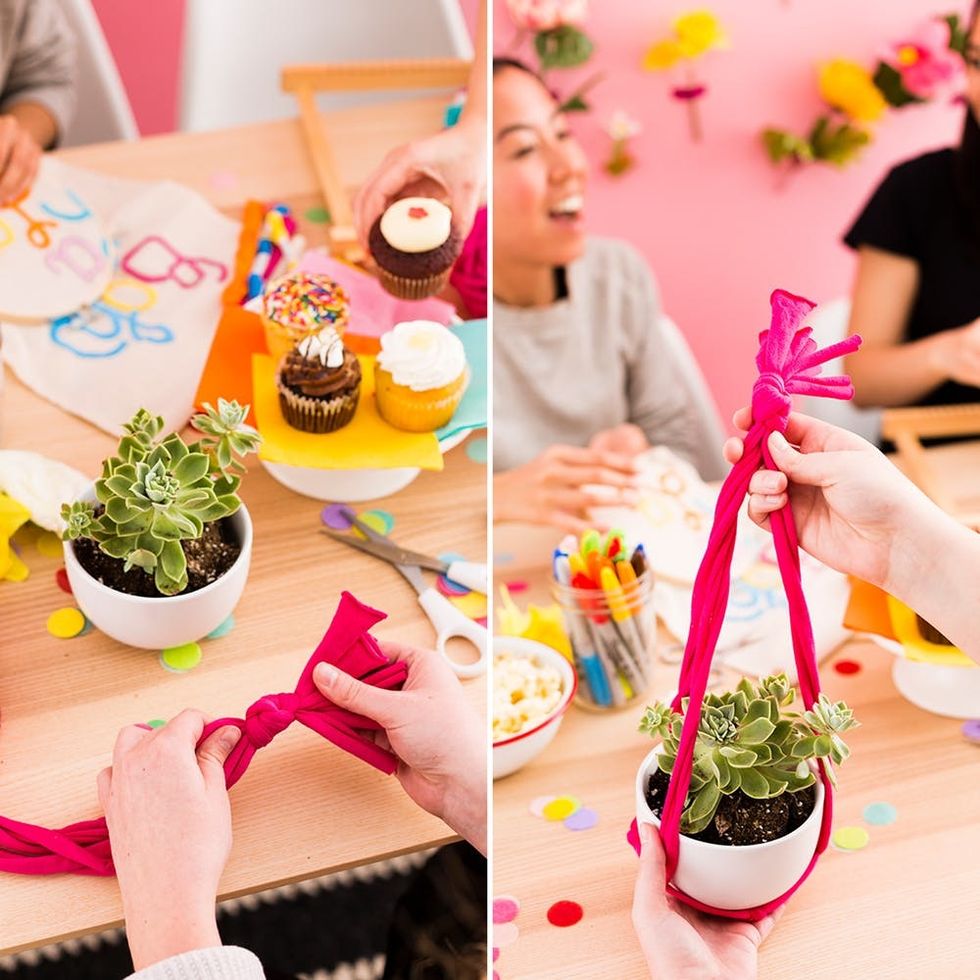 Every home needs a little greenery, right? Succulents are a classic housewarming gift, so it makes sense that we're thinking about how to display ours! Sarah, one of Brit + Co's designers, made a Macrame Planter to hold my succulent to catch sunlight.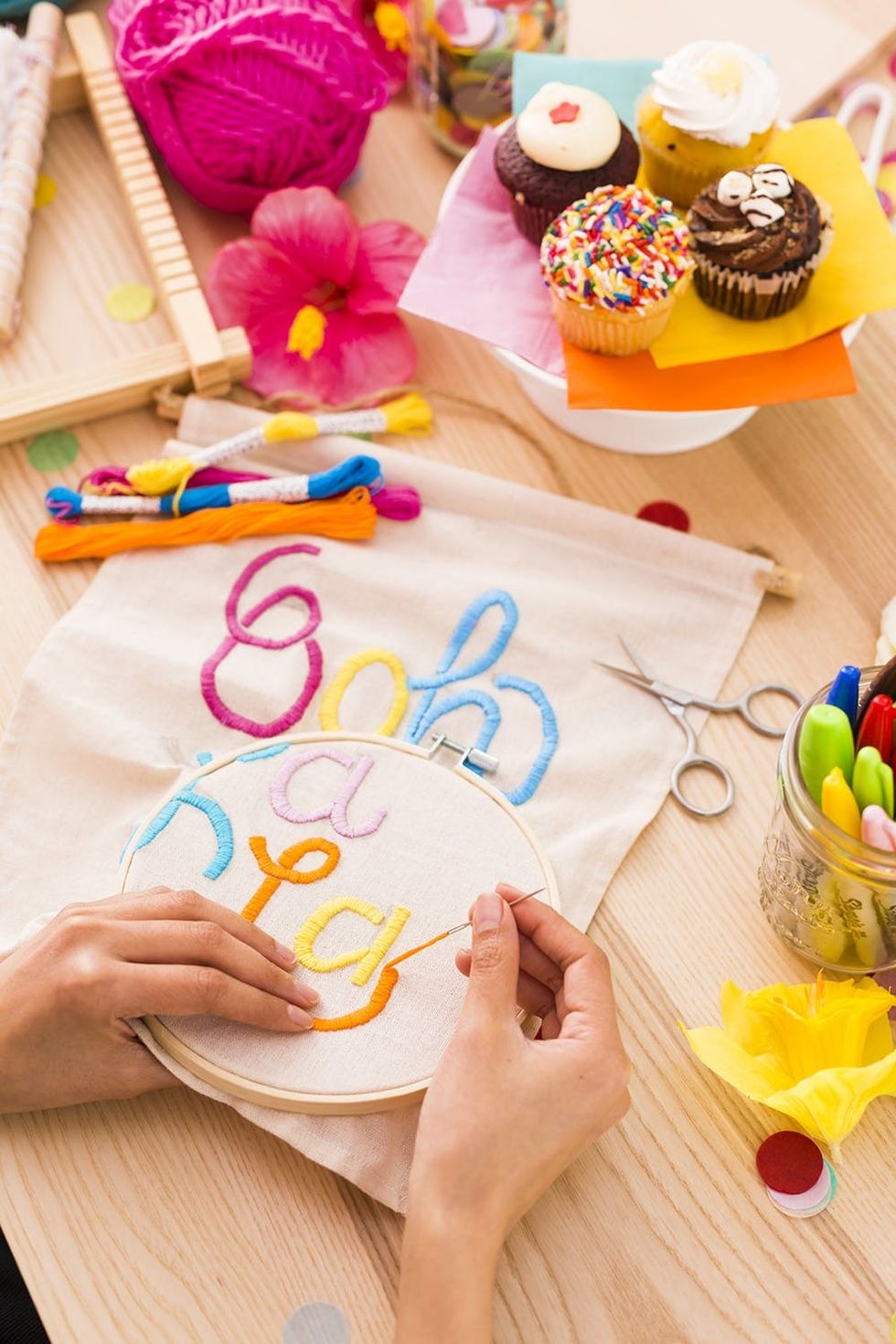 The Embroider a Wall Hanging Kit is the perfect way to bring the embroidery trend into your home.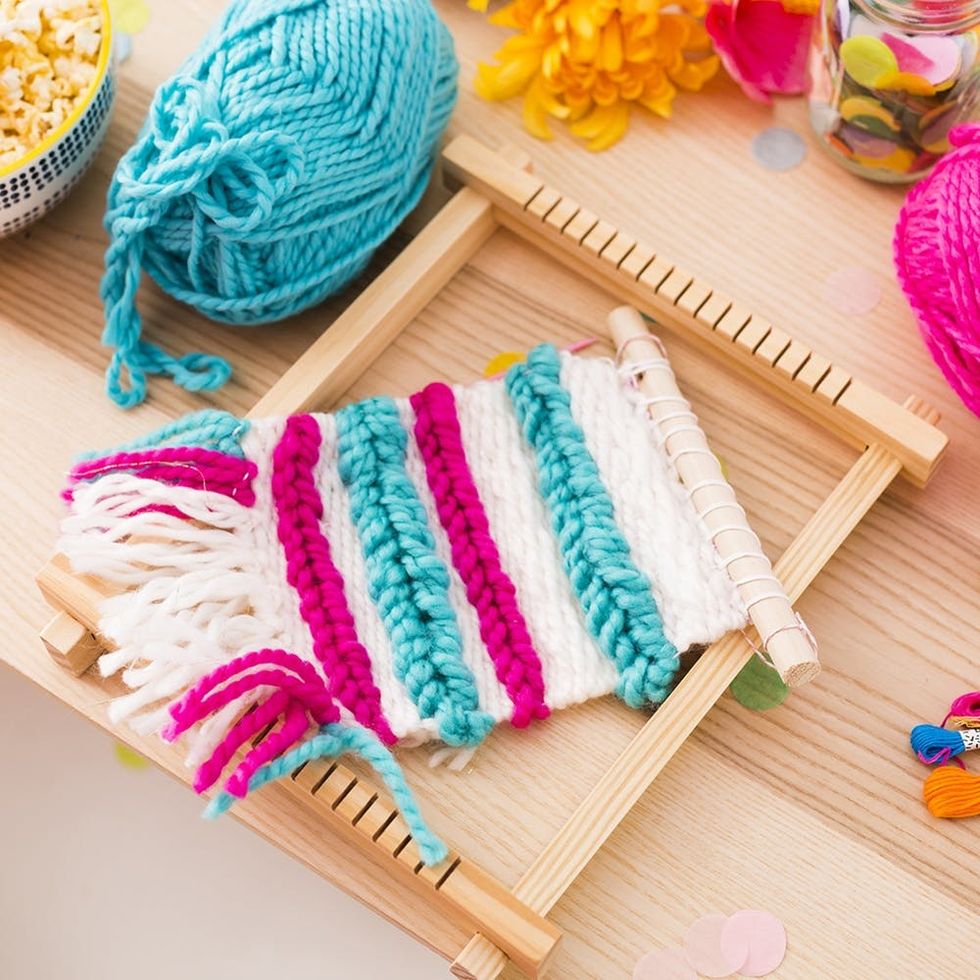 A new place equals new blank walls. Add a pop of color and texture to them by making this woven wall hanging from the Weave a Wall Hanging Kit ($25).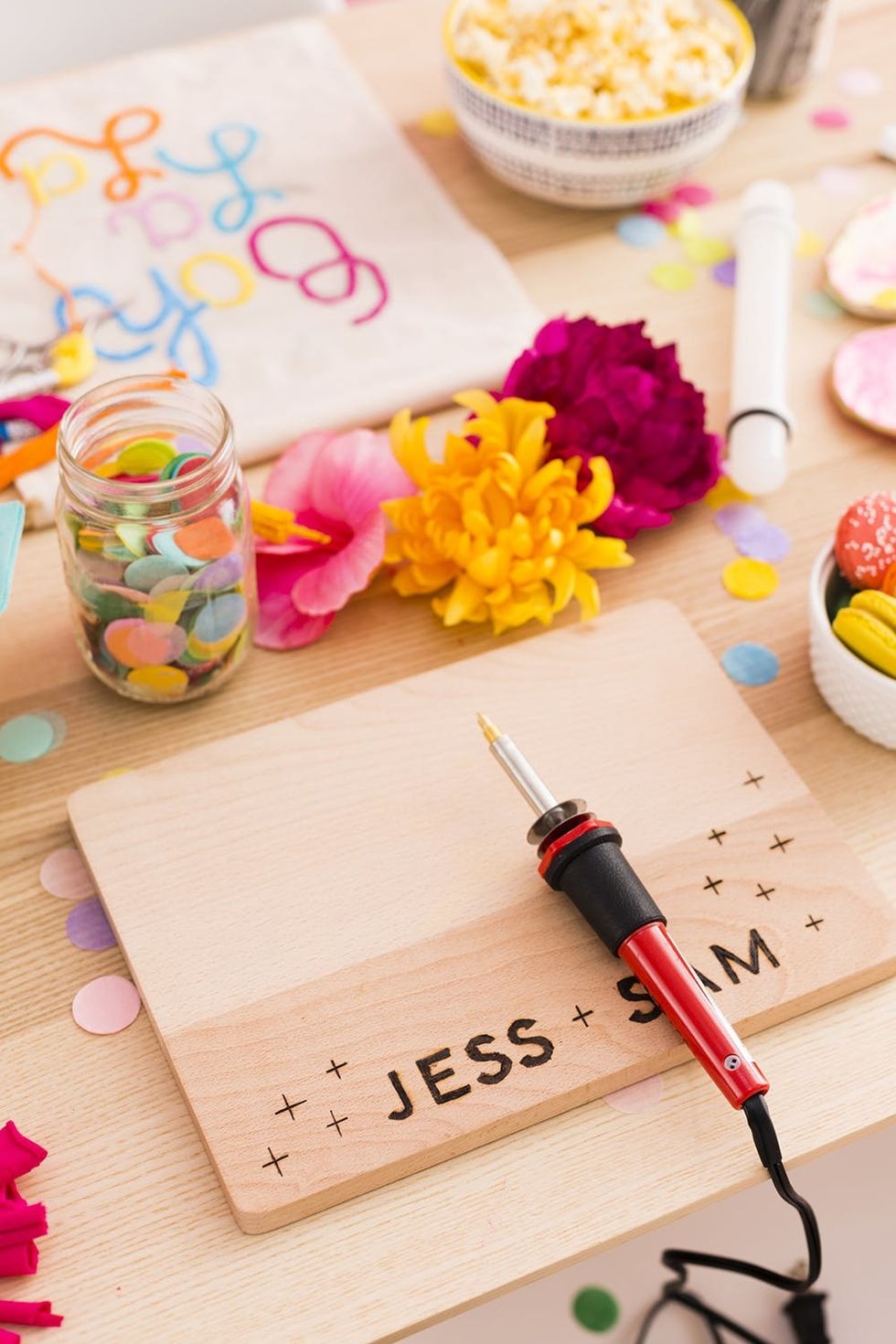 You're in your new adult pad now, so it's time to say goodbye to your flimsy plastic cutting boards! With the Wood Burning Cutting Board Kit ($25), you can personalize your own.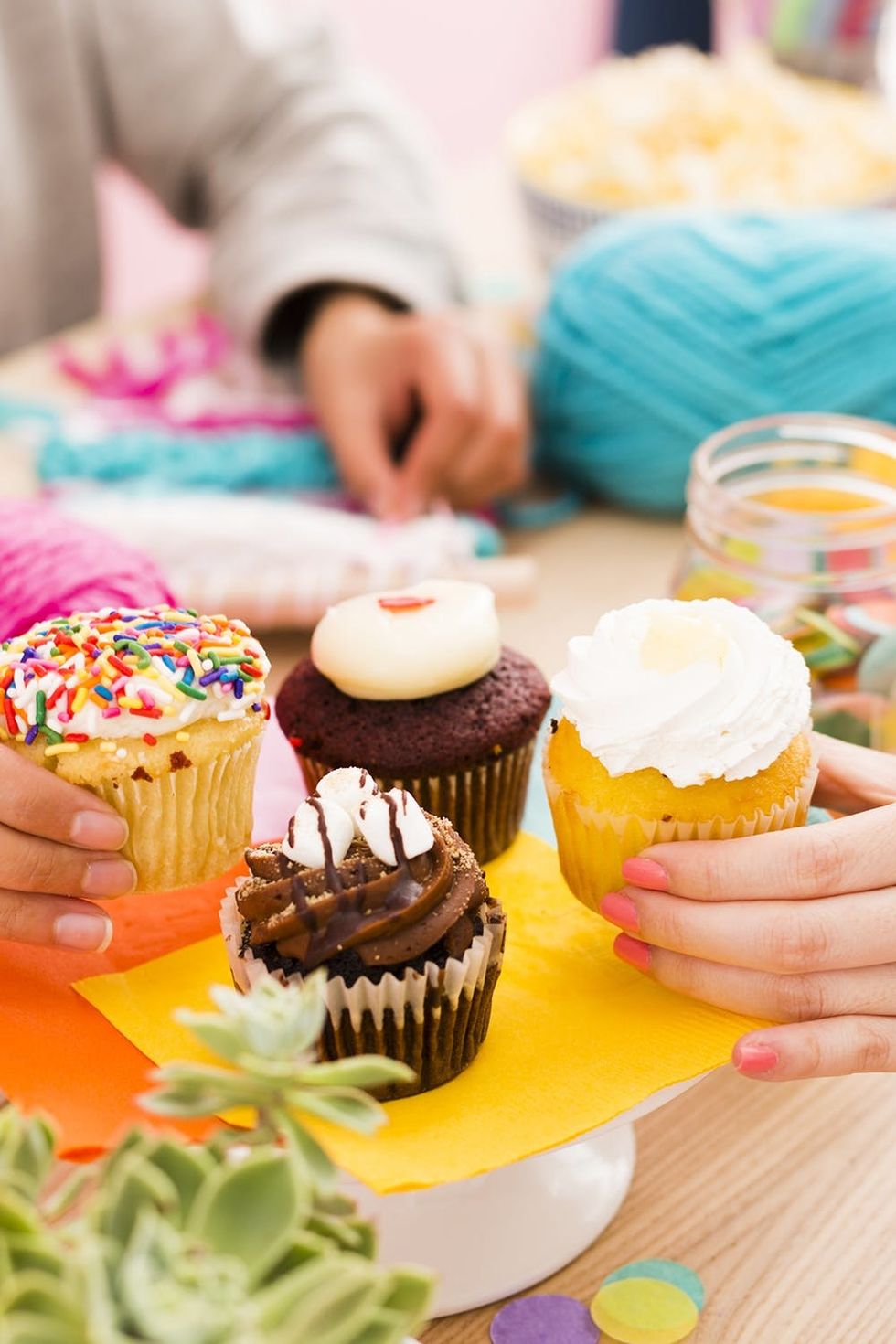 OK, snack break!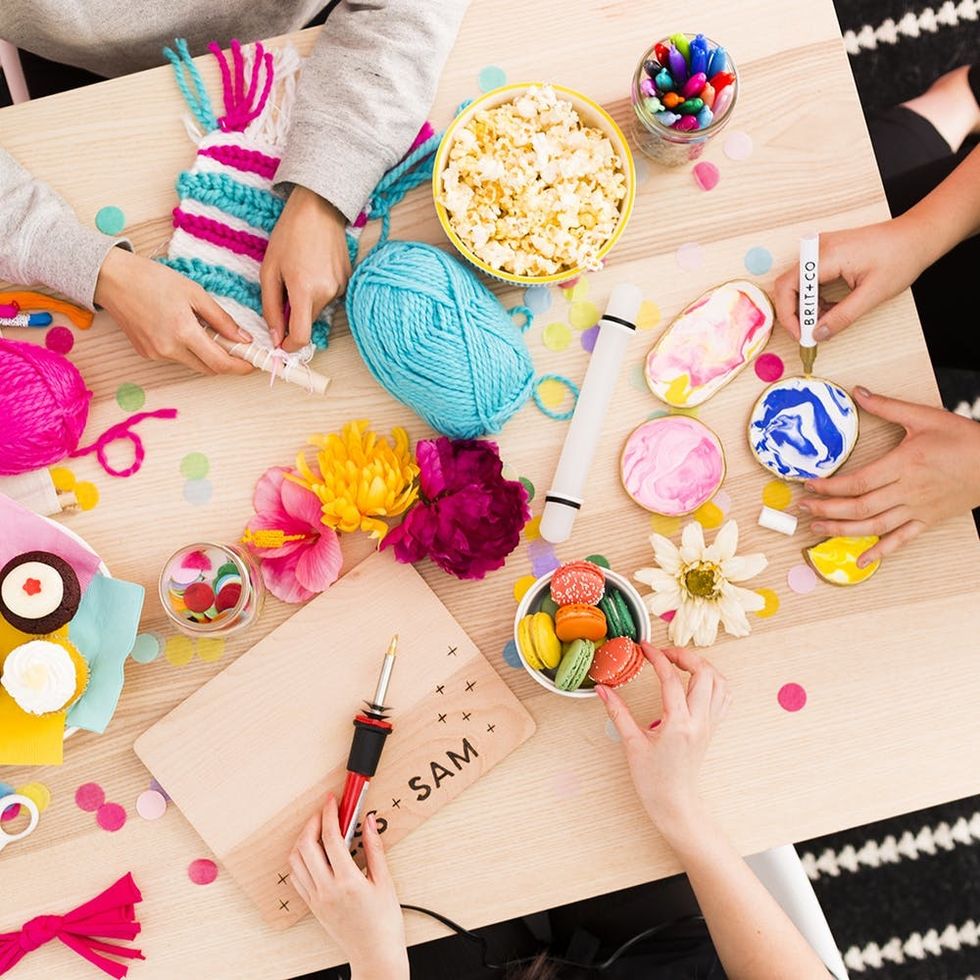 Friends who craft together, stay together.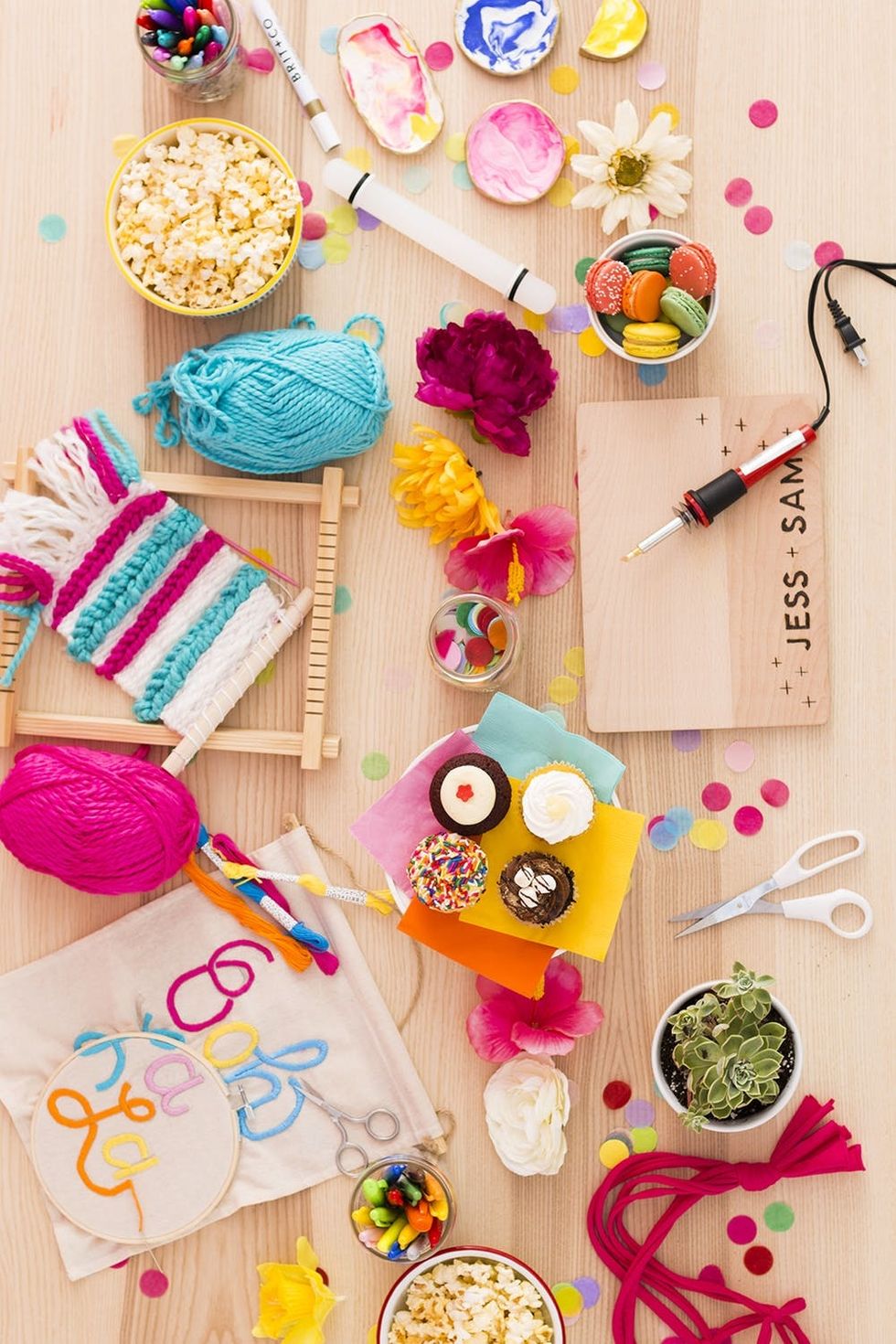 My home and my heart are full <3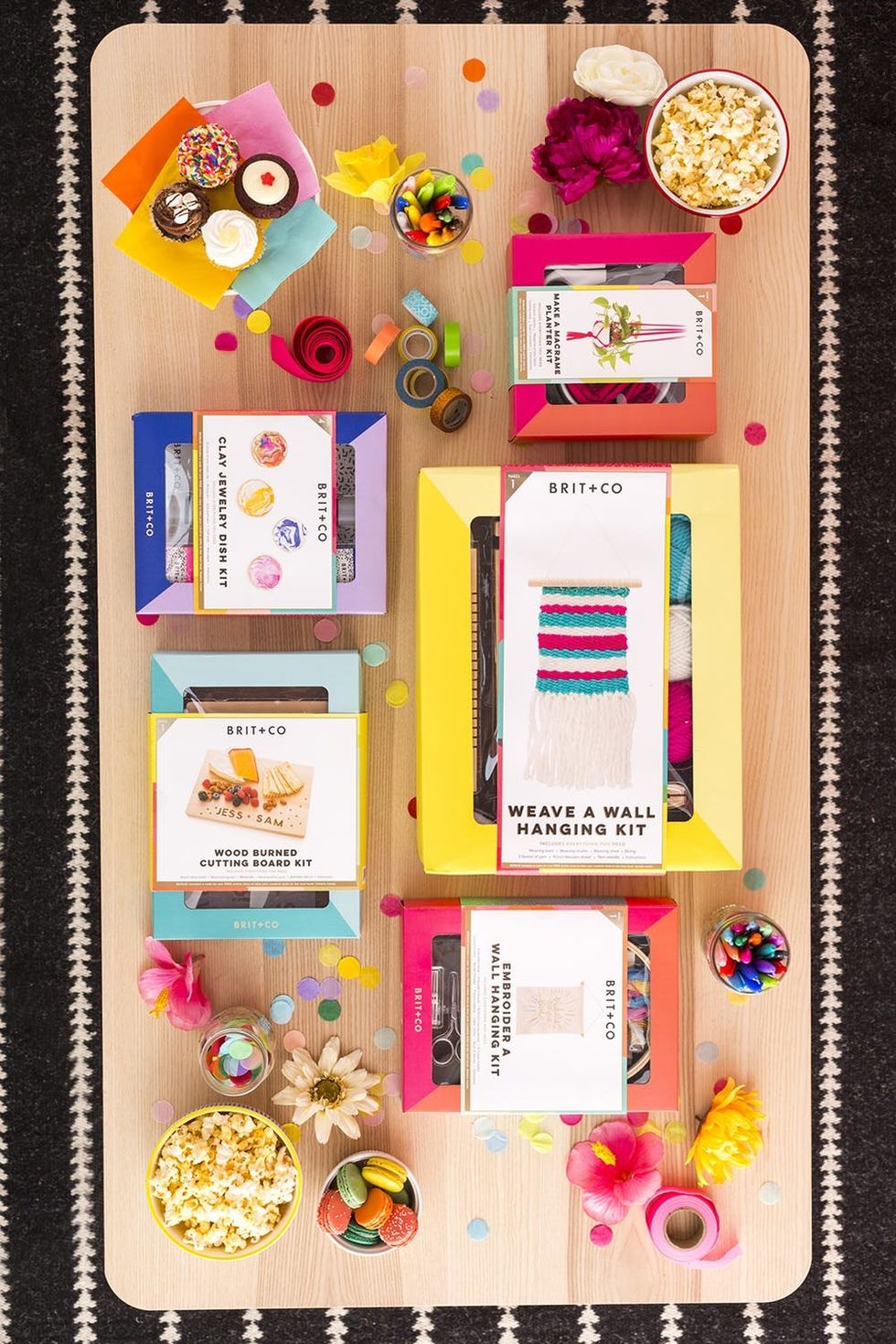 Will you be picking up any Brit + Co Kits during your next Target run? Let us know on Twitter at @britandco AND share your fave items using the hashtag #BritxTarget across your social media channels!
DIY Production + Styling: Irene Lee
Photography: Chris Andre