4 Ways to Style a Scarf in Warm Weather
Apr 01, 2015
Dudes. Scarves are not just for winter. They are legit style pieces that add texture and personality to any outfit while protecting ya neck from spring's surprise gusts. And just like you wouldn't wear a collared tee without a preppy pop or a pair of jeans without a slight sag, there are ways a scarf should be styled for maximum flair. Think: Beckham, Pitt, Kutcher and now YOU, among the ranks of bros with serious scarf-wearing skills once you're done with this tutorial.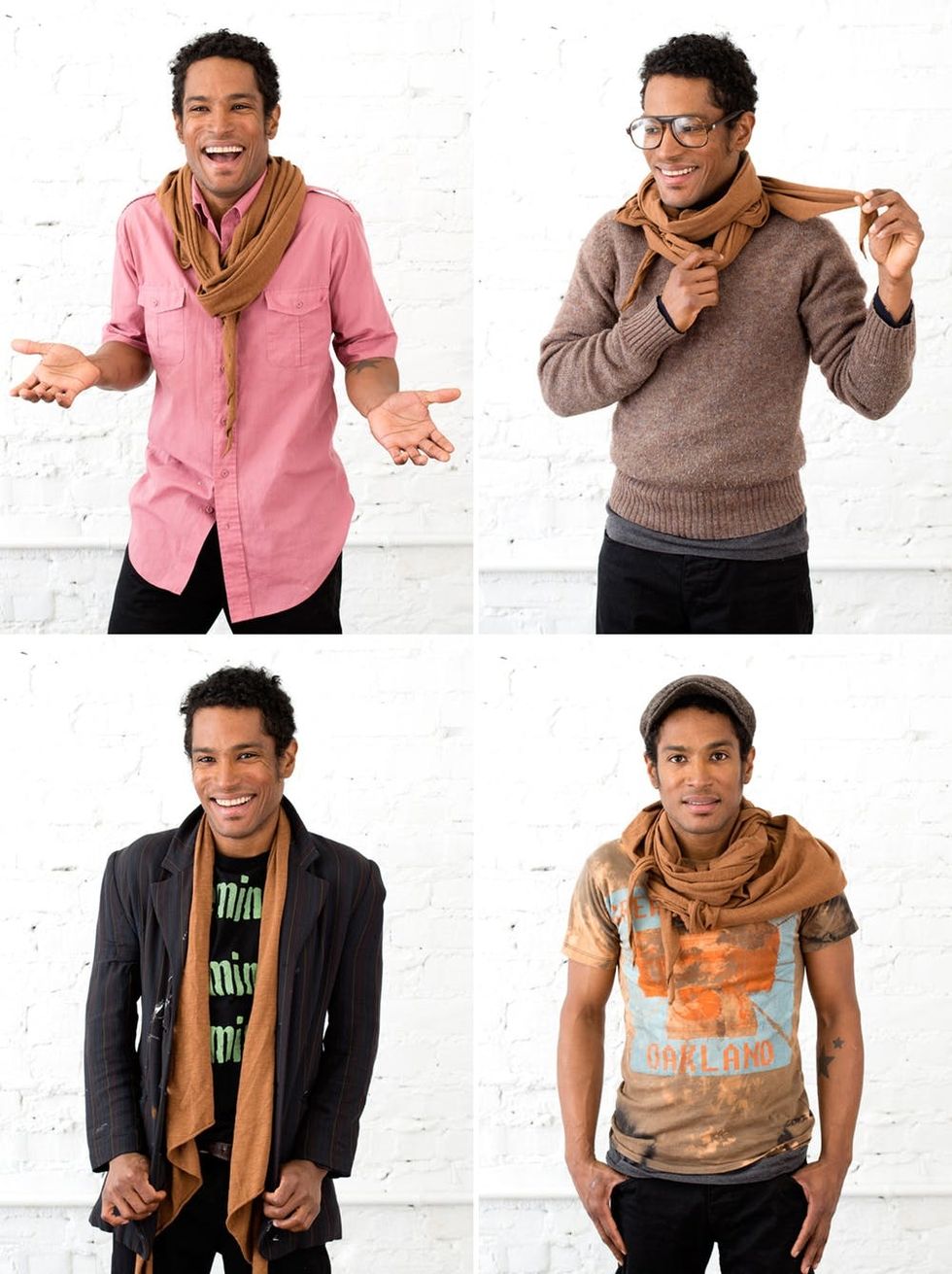 ---
We've tapped one of our favorite maker dudes to show you how it's done. Meet Jon Jon, co-owner of The Grease Diner in Oakland, CA, a community DIY mecca and center for all things screen printing (we loved taking their Intro to Screen Printing class!). So grab that lightweight layer and scroll through to see which of the four ways to wear a scarf match your style best.
THE EVERYDAY DUDE SCARF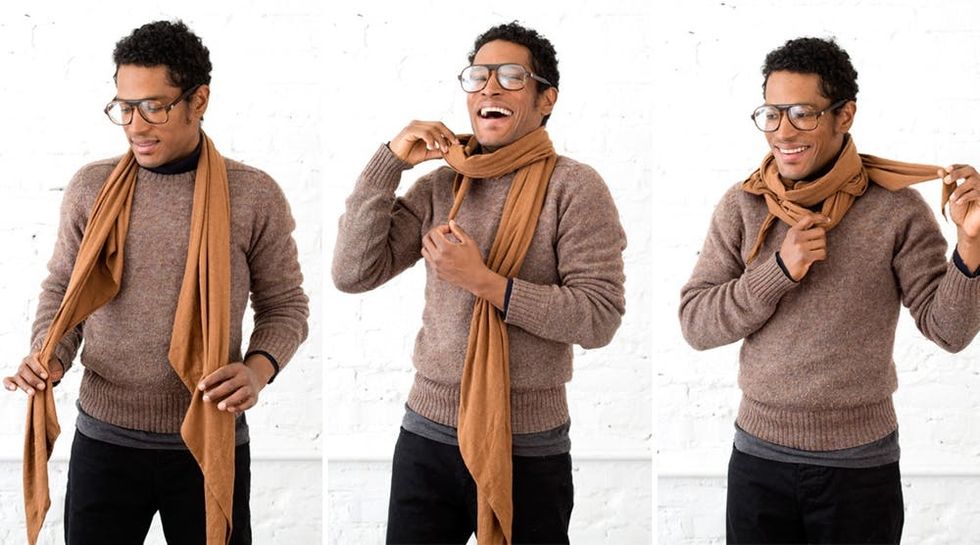 We're leading off with the most rugged way to wear a scarf, a perfect option over cozy spring layers or a casual tee. Just think: loop and tuck: be sure to pull both ends completely out from under so that it looks perfectly undone.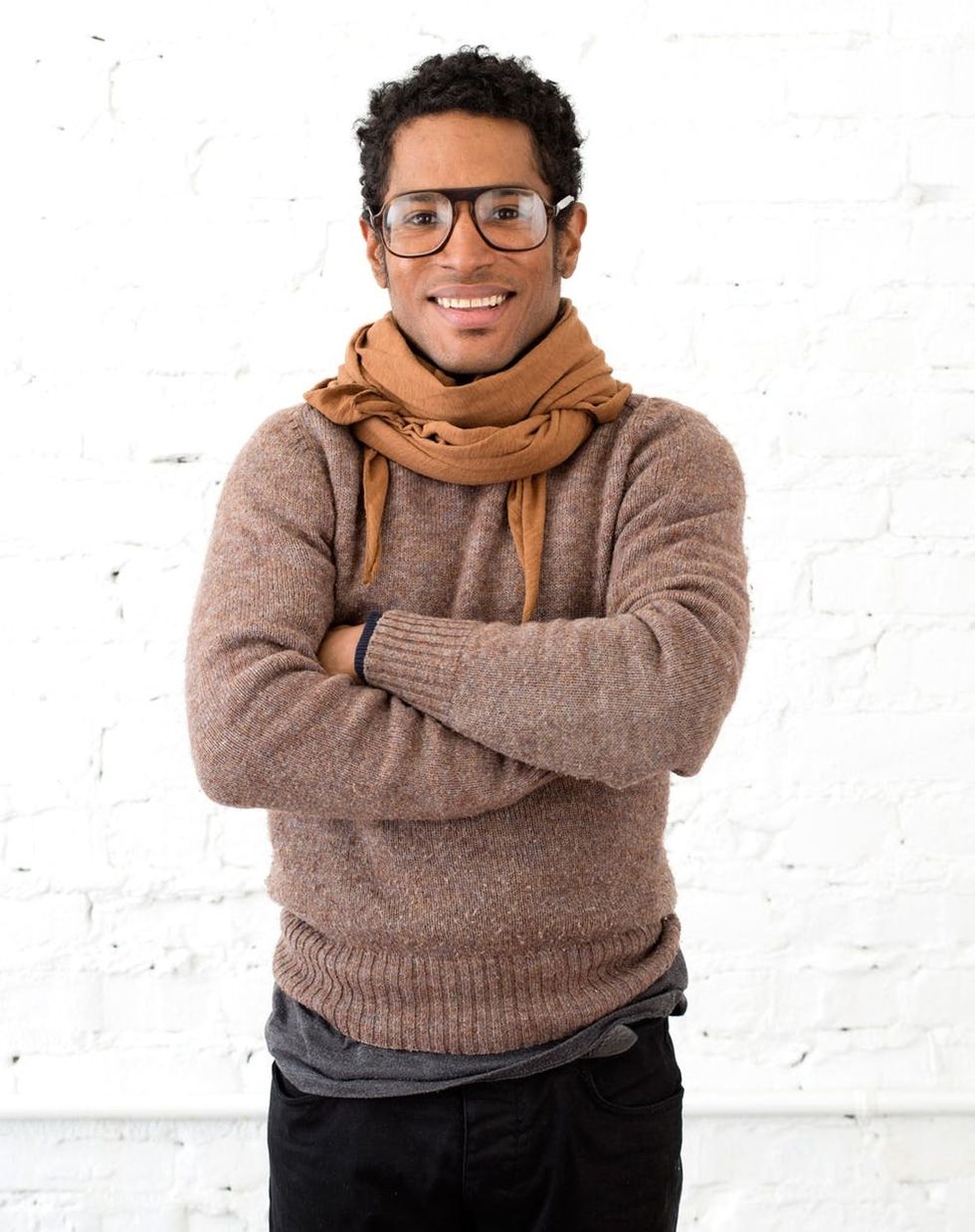 Yep, nailed it!
The MAN CAPE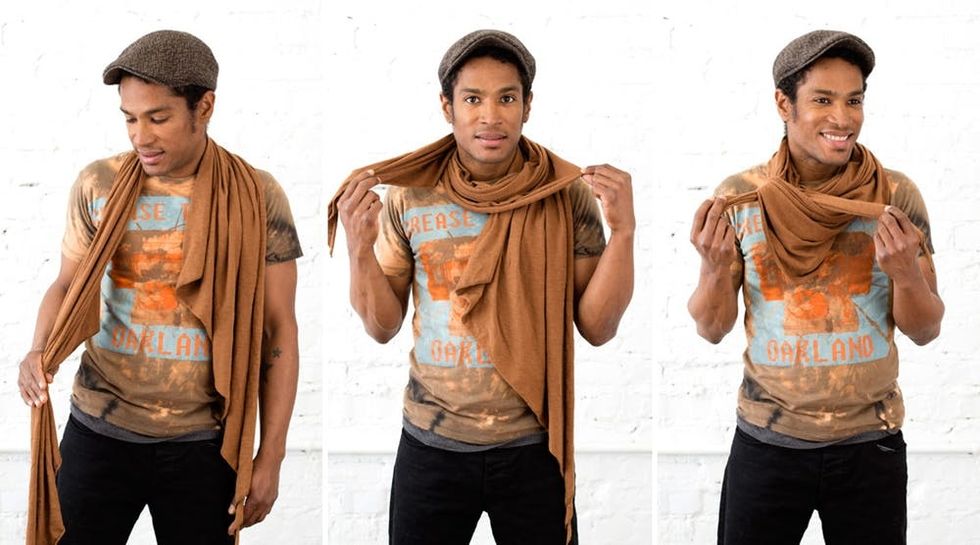 You're a rule-breaker, bro. Scarf stay around the neck? Nah, not happening. Utilize the width of your layer and pull the sides of your scarf out wide as you wrap it around your neck and tie it off. Finish by untucking all that extra fabric so that it falls over one shoulder. Consider it a long-sleeved tee companion that looks great with a newsboy cap.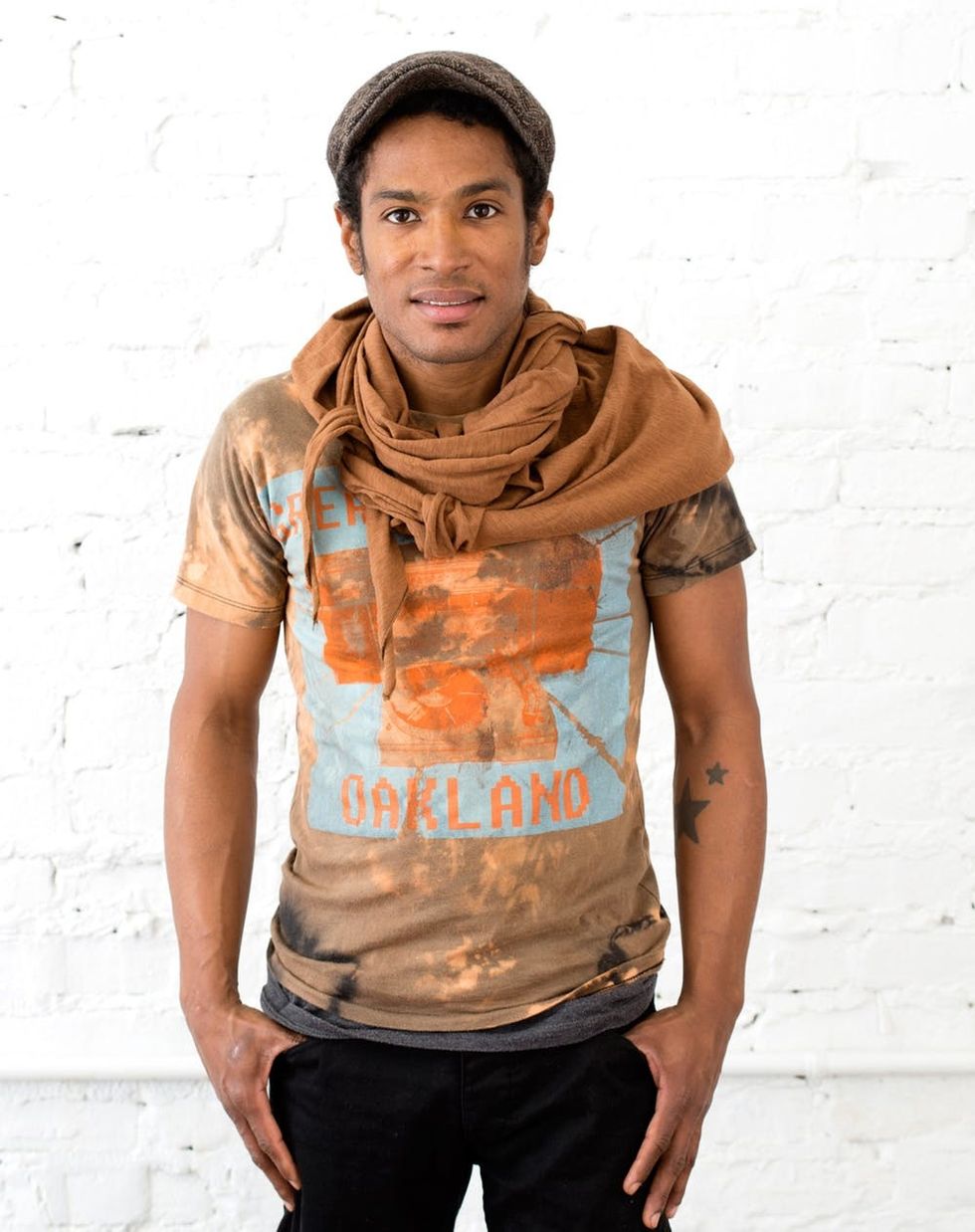 Dapper drama at its finest.
THE LAZY GUY SCARF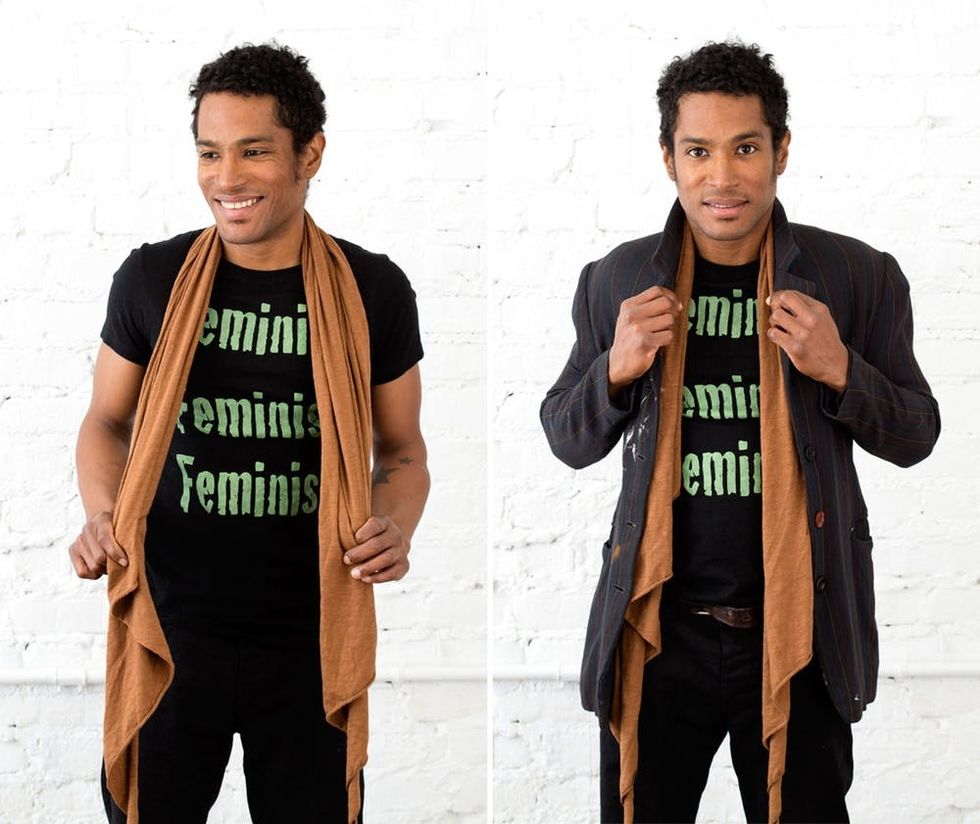 Even if you can barely lift a finger over this scarf business, you can still look like a dapper dude. Just drape your scarf over your shoulders so that the ends fall at the same length and slip on a blazer.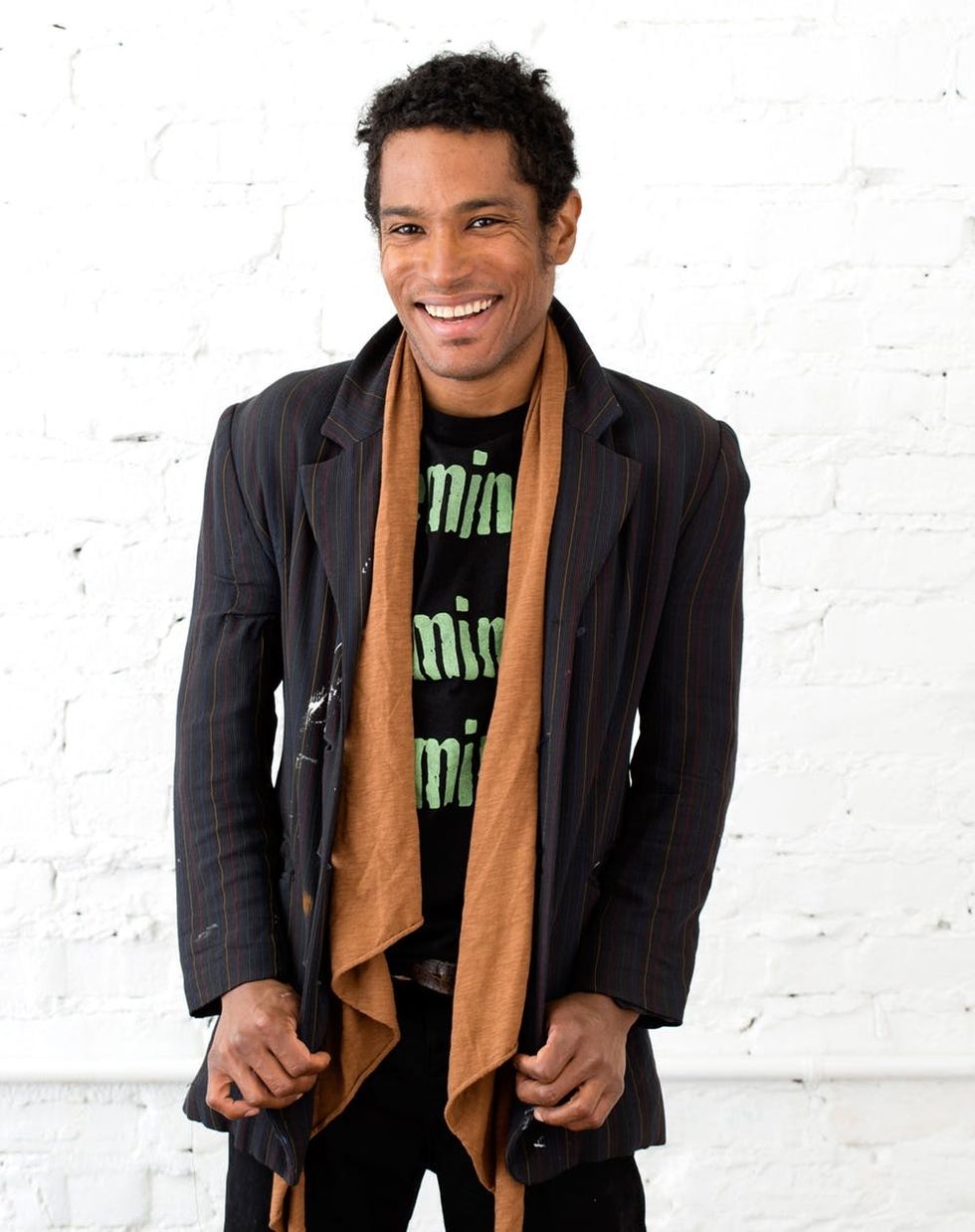 Suit and tie, Mr. Timberlake? I think you misspoke.
THE WEAR-TO-WORK SCARF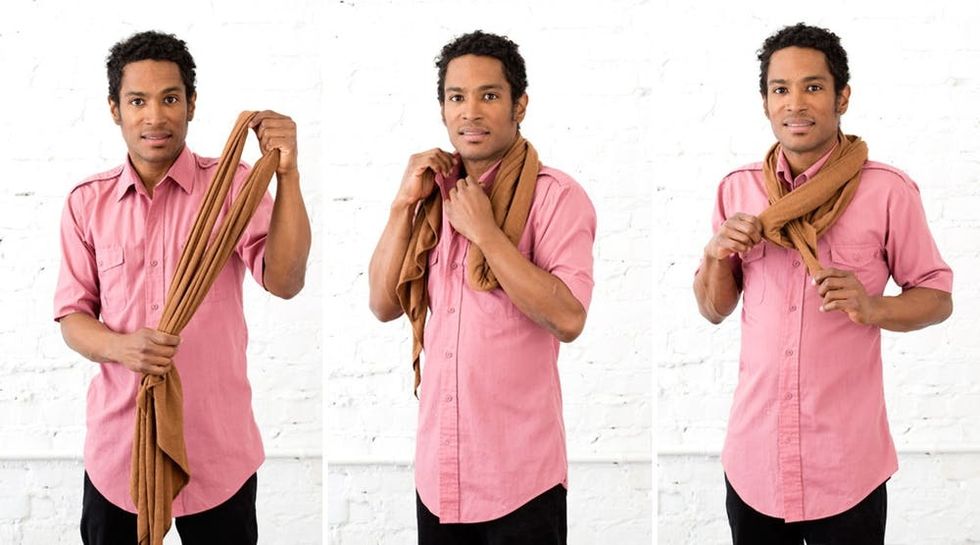 Up your office-wear game with this next scarf look, which pairs perfectly with your favorite button-down. It's so easy: just half the scarf, sling it around your neck and loosely pull the ends through for just the right amount of effortless charm.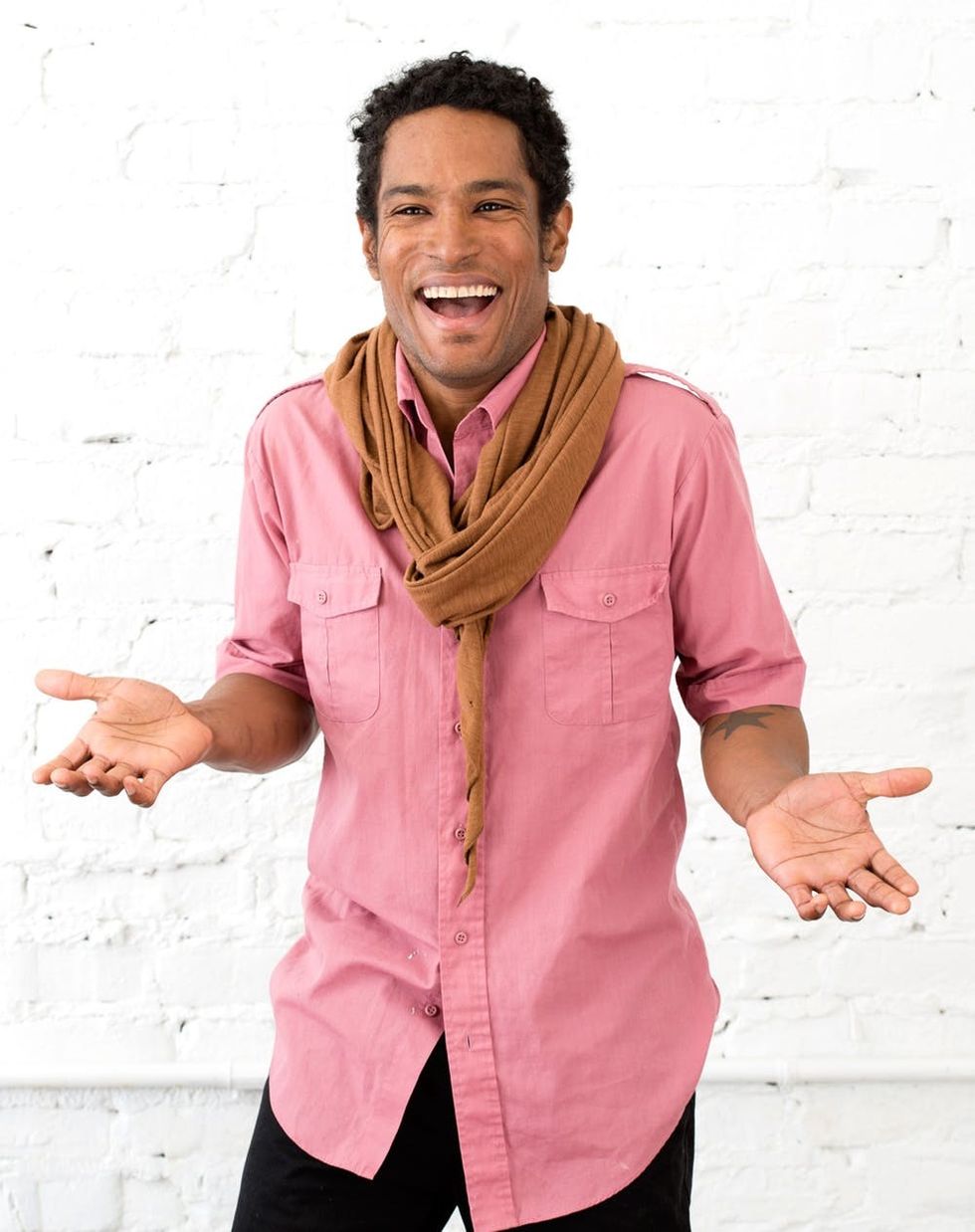 Casual Fridays just got a whole lot cooler.
Misty Spinney
Misty Spinney is a hair stylist, makeup artist, and fashion stylist with a strong background in design and deep passion for creativity.
DIY Style