The Hunt is Over: 19 Colorful Frocks for Easter
Apr 03, 2014
We showed you how to rock the green garb on St. Paddy's and now it's time to break out the pastels and florals… because Easter is coming. We love a good reason to wear brightly-colored dresses that highlight the best hues of spring. What better occasion to don them than a day filled with egg hunts, bunny rabbits and tons of delicious treats?! Grab your baskets and get ready to spend the holiday in style with these 19 colorful numbers.
---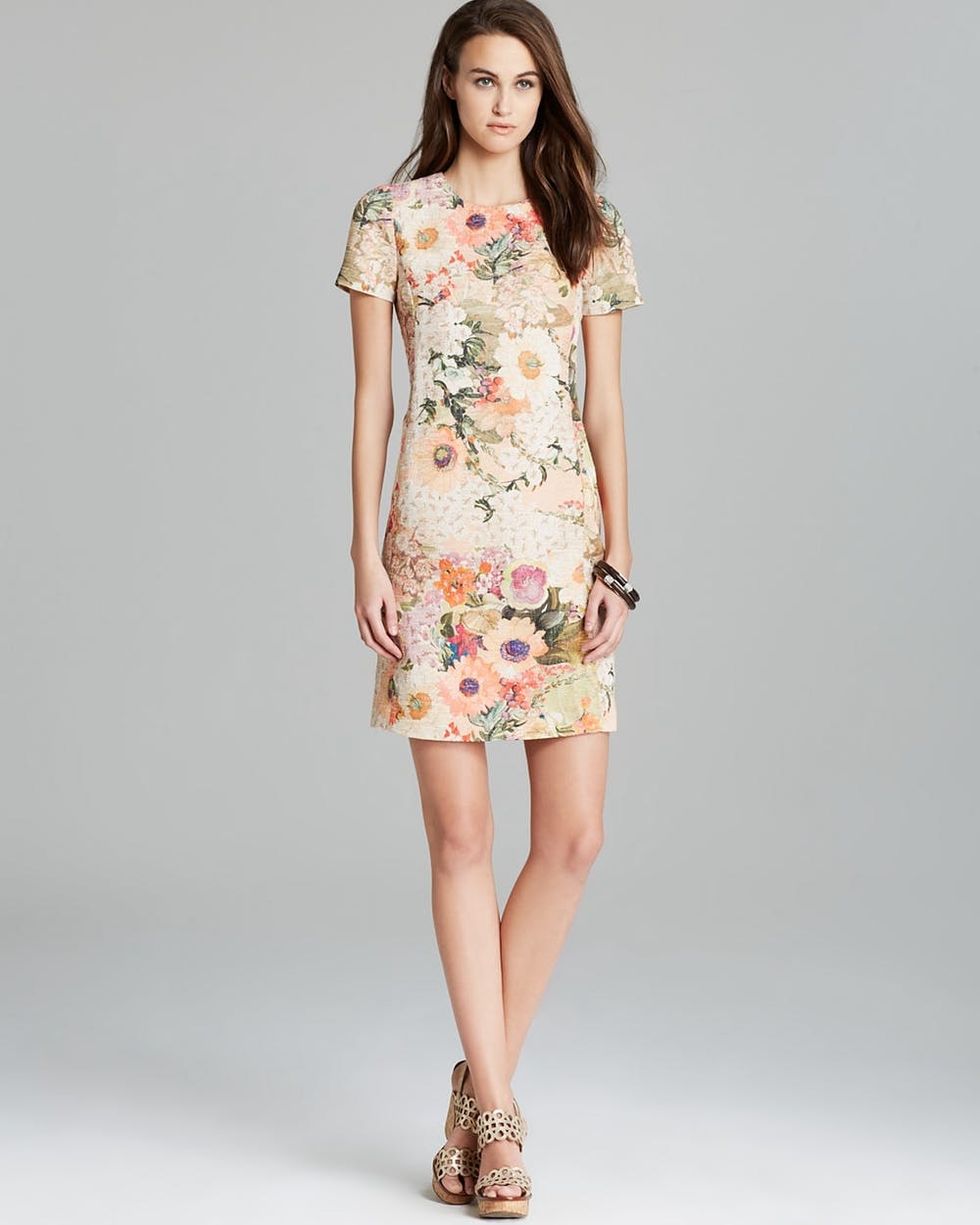 1. Kaley Dress ($395): Tory Burch has won our hearts with this elegant, modest dress. A muted floral pattern and varying beige and light pink shades are perfect for a classy Sunday celebration.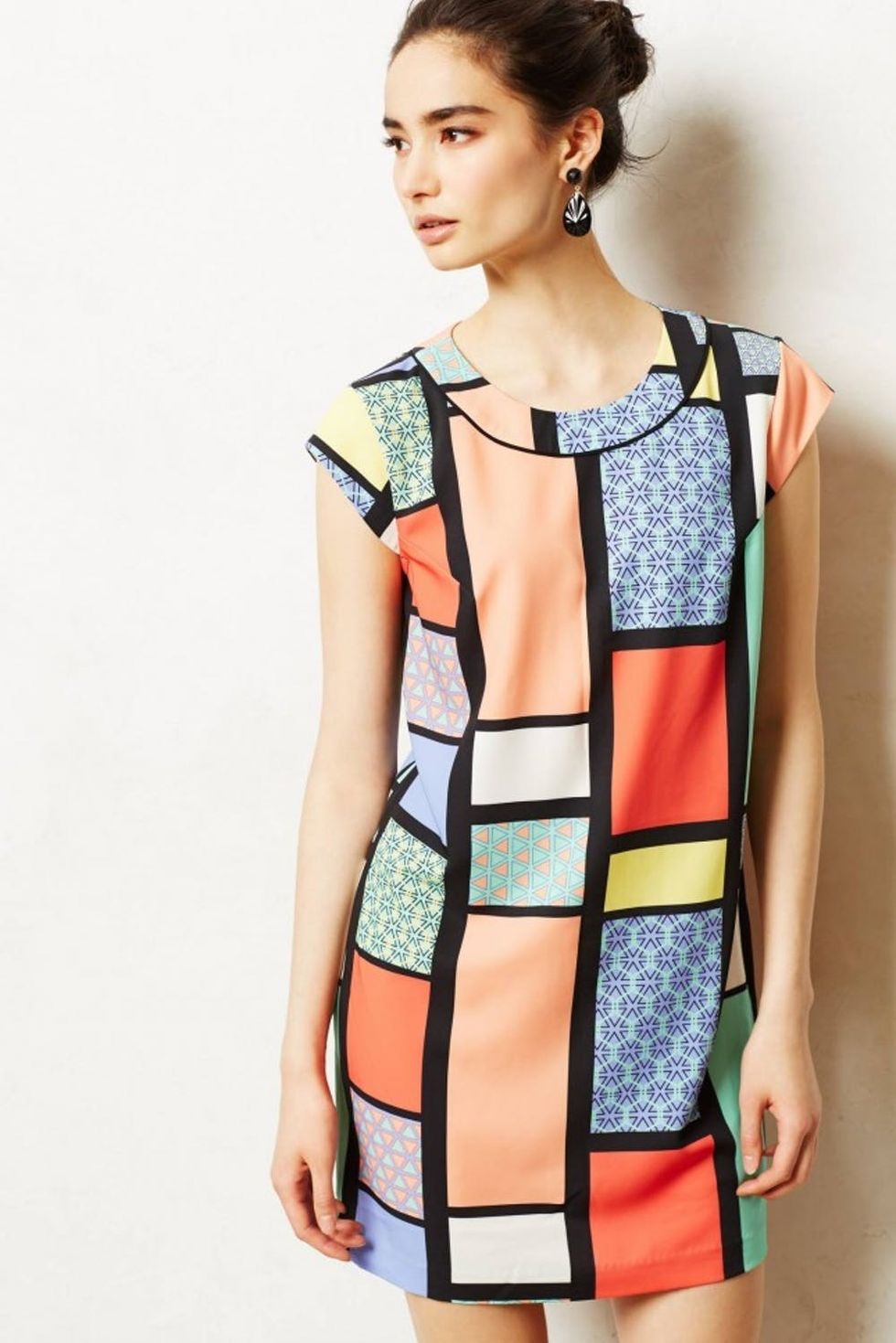 2. Modernist Shift ($148): Pastels, geo patterns and color blocking? It's almost too good to be true.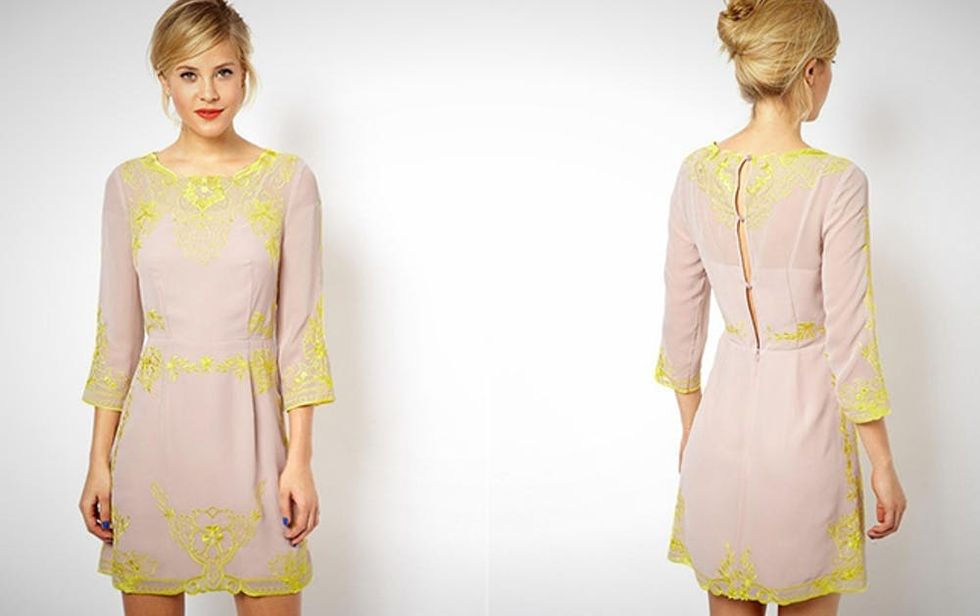 3. Embroidered Shift Dress ($123): One word: gorgeous. Between the elegant embroidery and button-down back, we can't live without this. No, but seriously.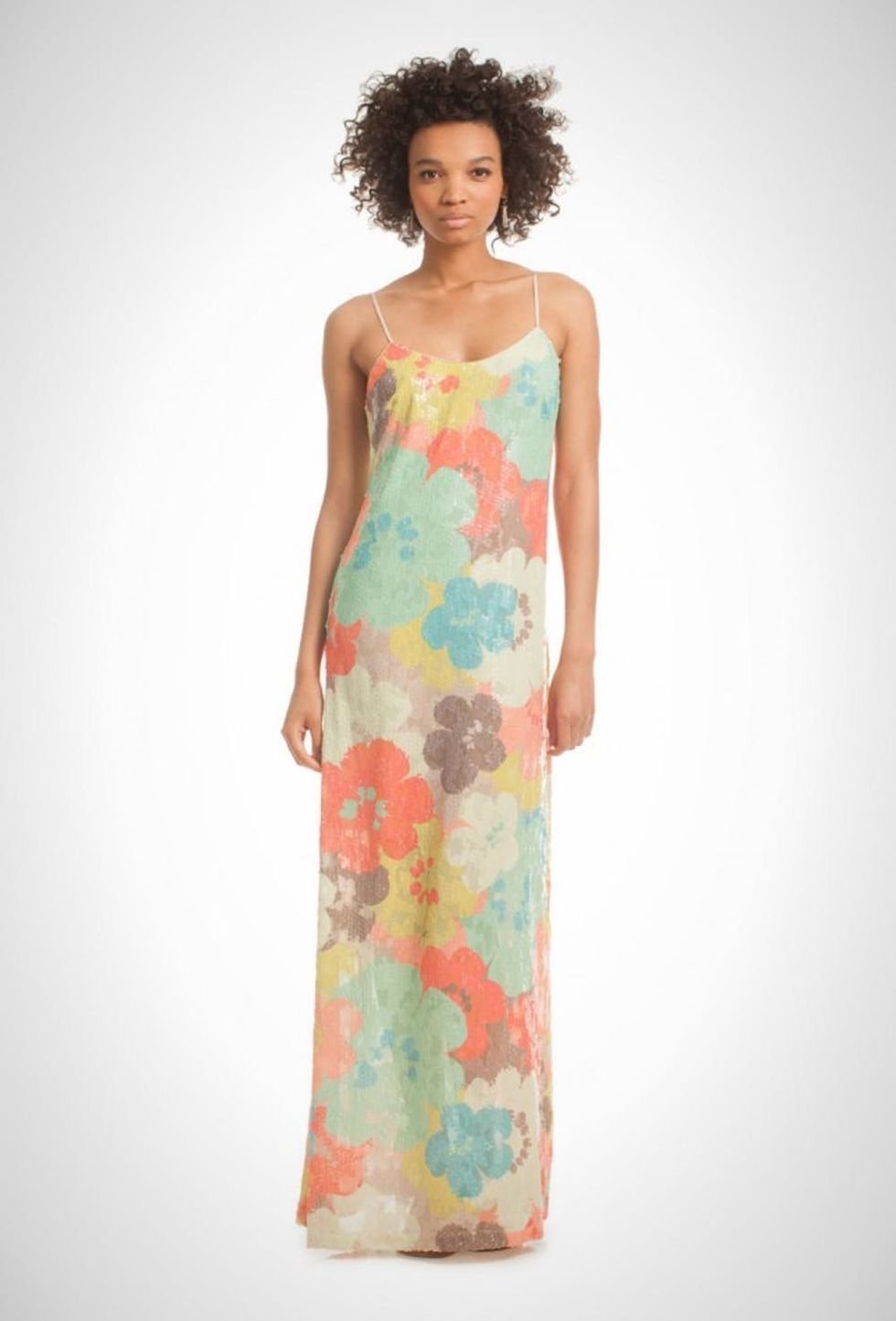 4. Calistoga Dress ($498): Who says you can't wear sparkles on Easter? Go for a retro look with this pastel, glittered maxi.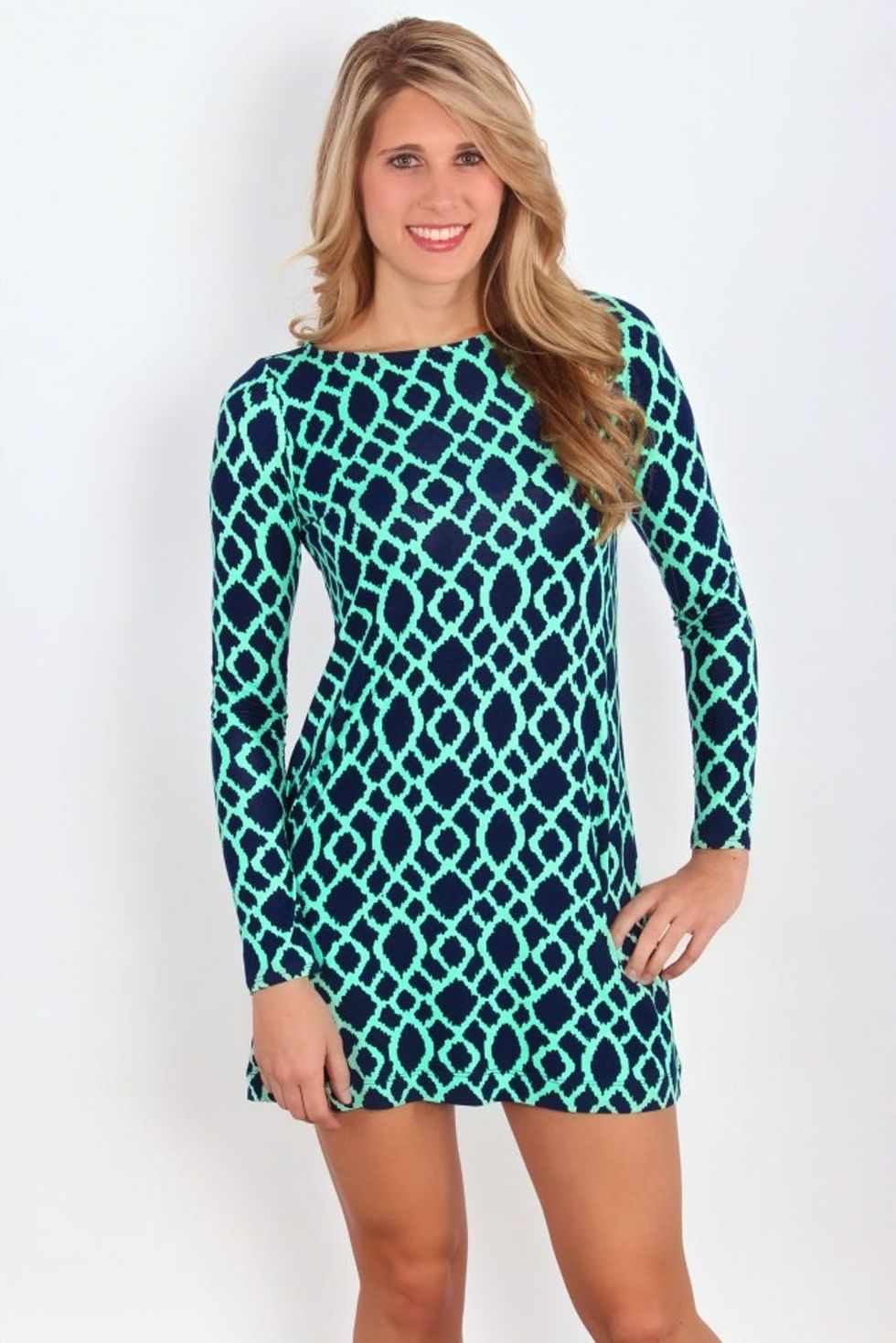 5. Diamonds in the Midnight Sky Dress ($53): In case you haven't noticed, mint is everywhere this season. We love the contrast between light and dark in this fun, long-sleeved pick. Oh, and get this… we have a free shipping promo code for you: britcofreeship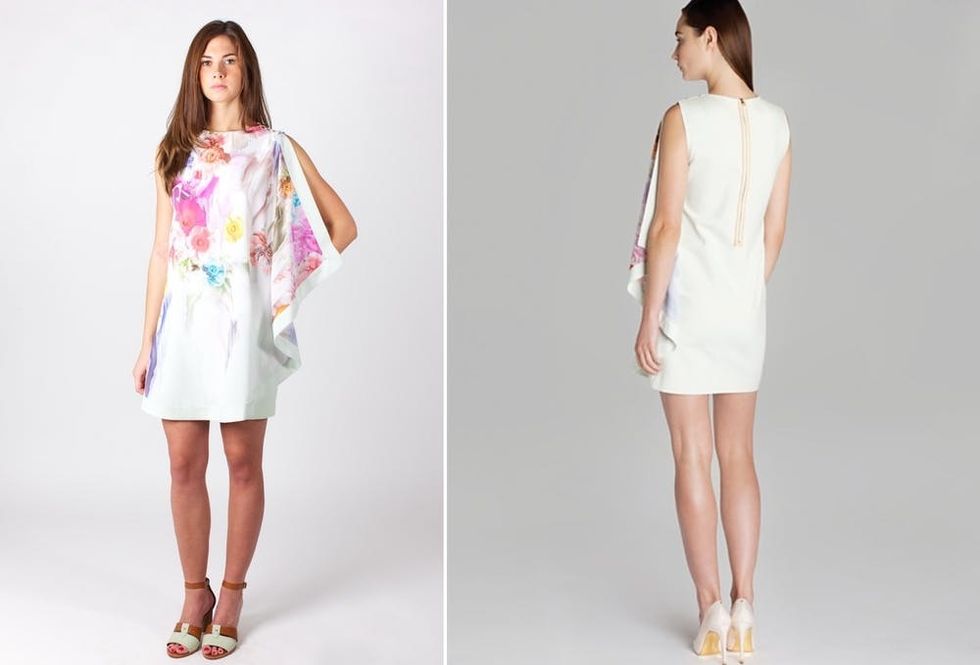 6. Dahnni Floral Print ($275): The open, flutter sleeve on this pick is to die for. Plus, who doesn't love a good exposed zipper?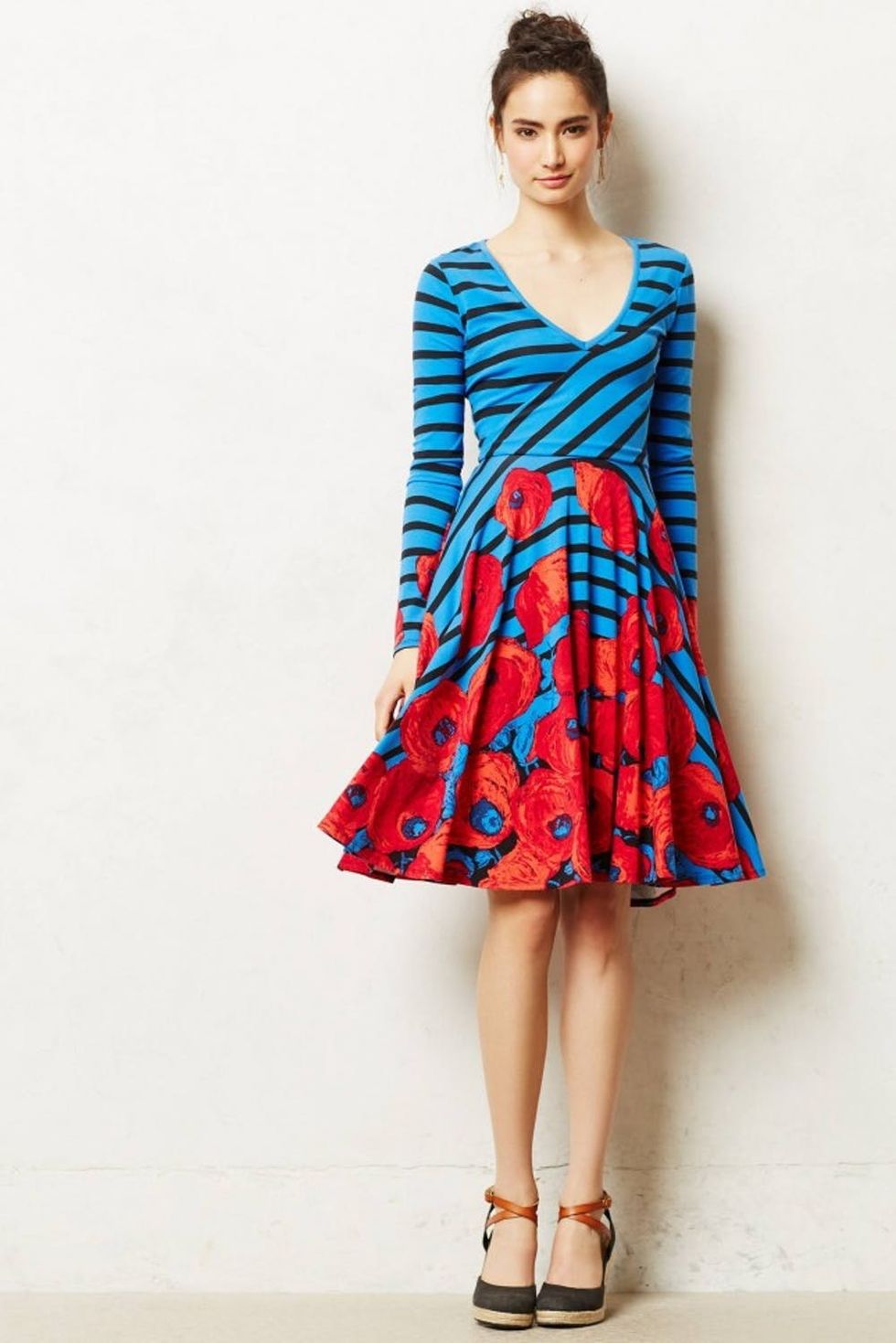 7. Coquelicot Dress ($288): We admit, these aren't your typical spring colors. But there's something about the bright floral mixed with fun stripes that makes us swoon.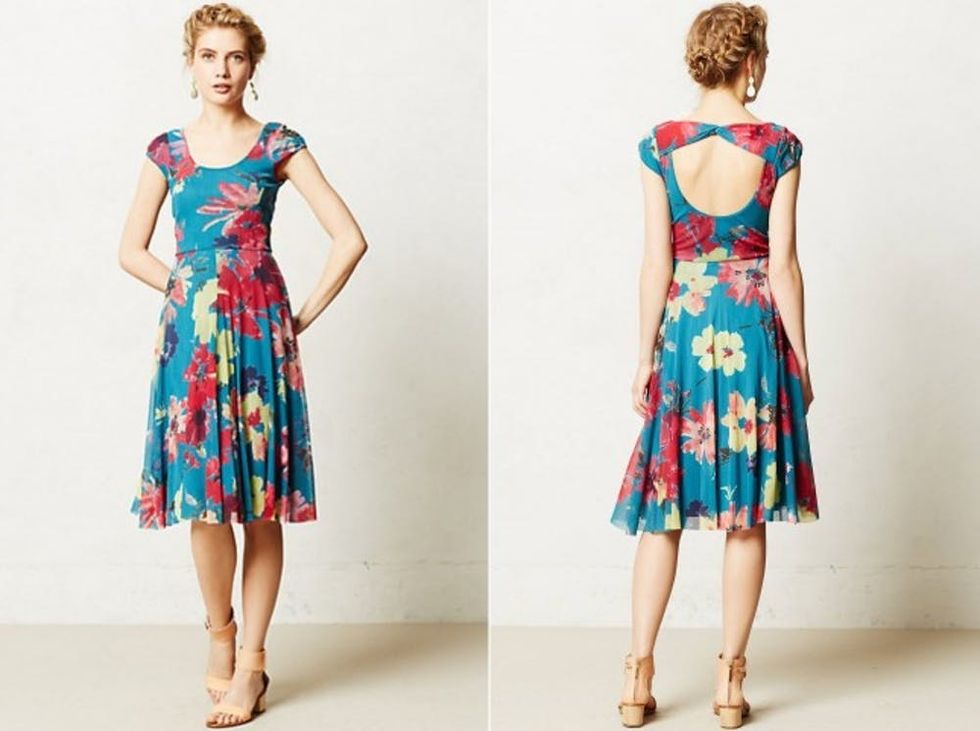 8. Quinby Dress ($168): Another cutout favorite, this fit-and-flare is feminine, flowy and playful.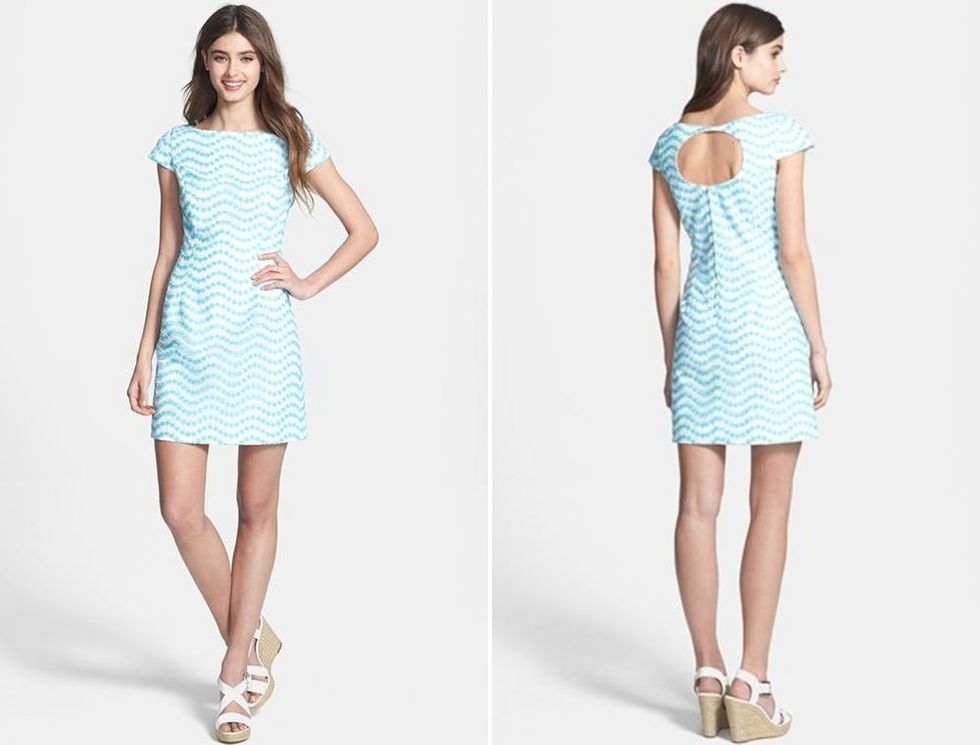 9. Piper Cutout Back Shift Dress ($328): Finally, a cutout dress that doesn't show your bra. And the wavy, daisy pattern is the perfect way to incorporate spring into your outfit.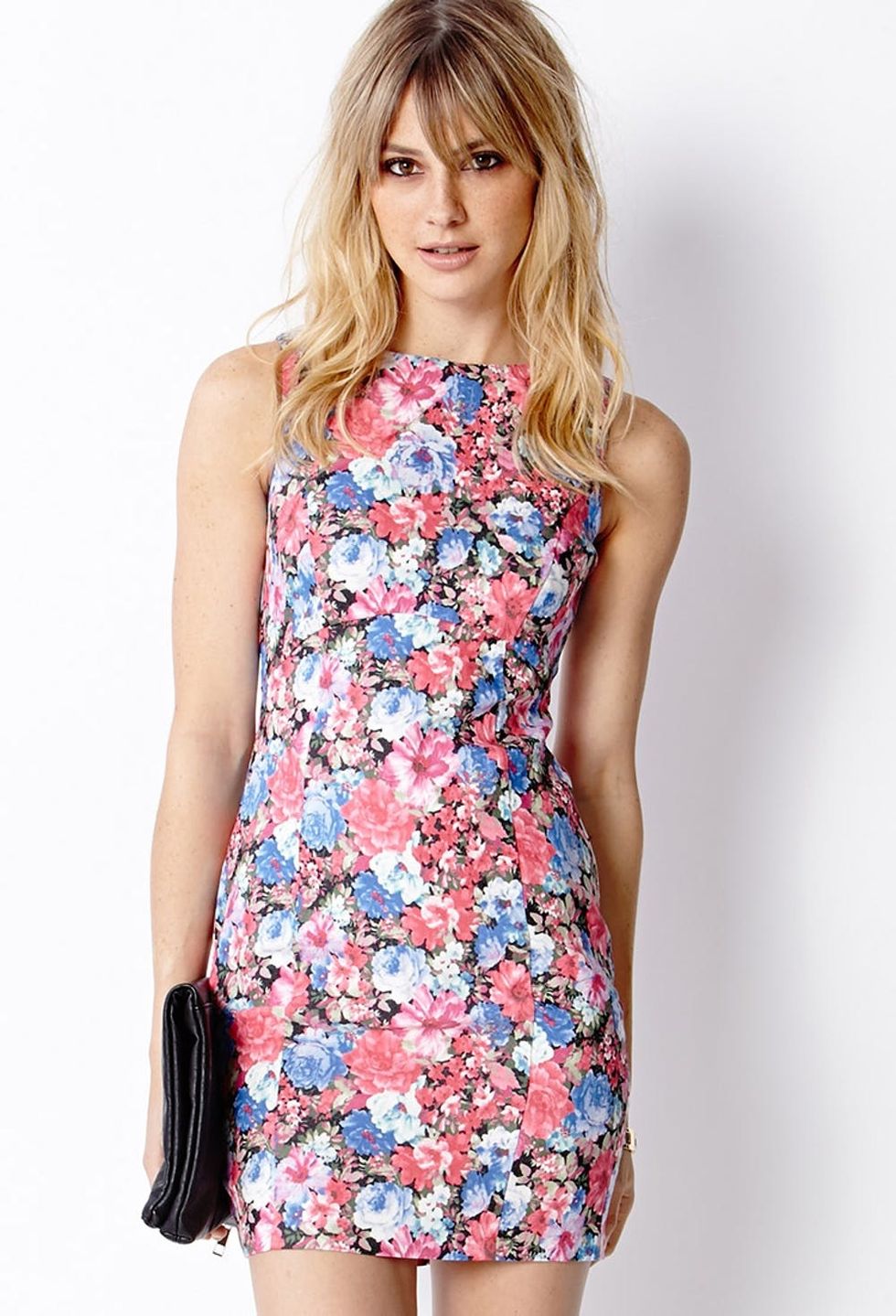 10. Floral Petal Skirt Dress ($25): No, the price of this dress is not a typo. It's floral, it's bright and it's only $25!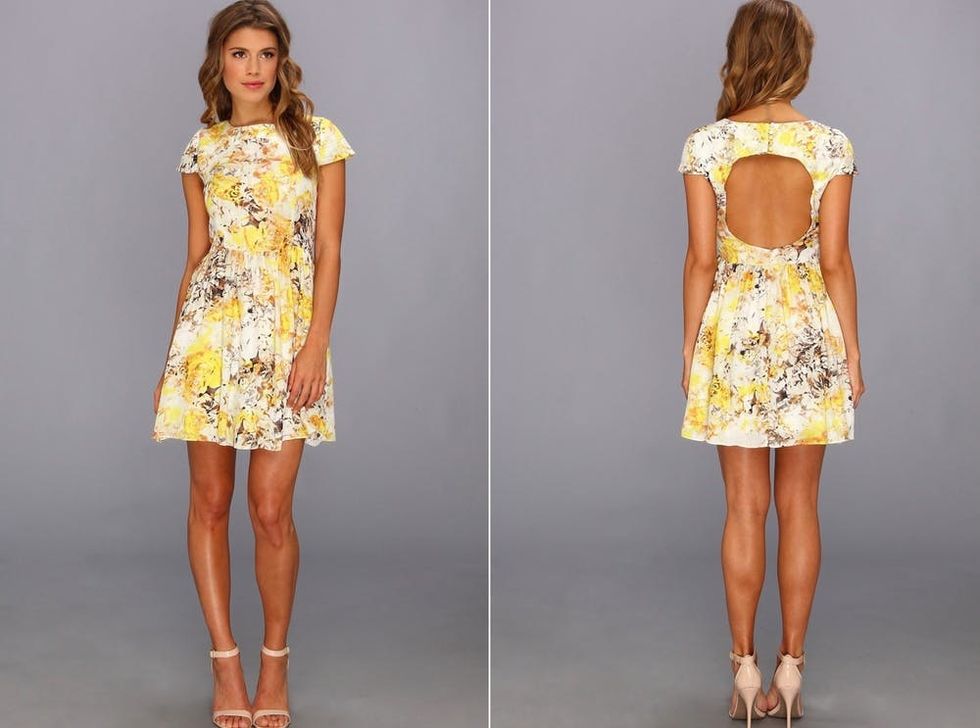 11. Parker Kinley Dress ($253): We've seen a ton of fabulous yellow pieces this season, and this dress is no exception.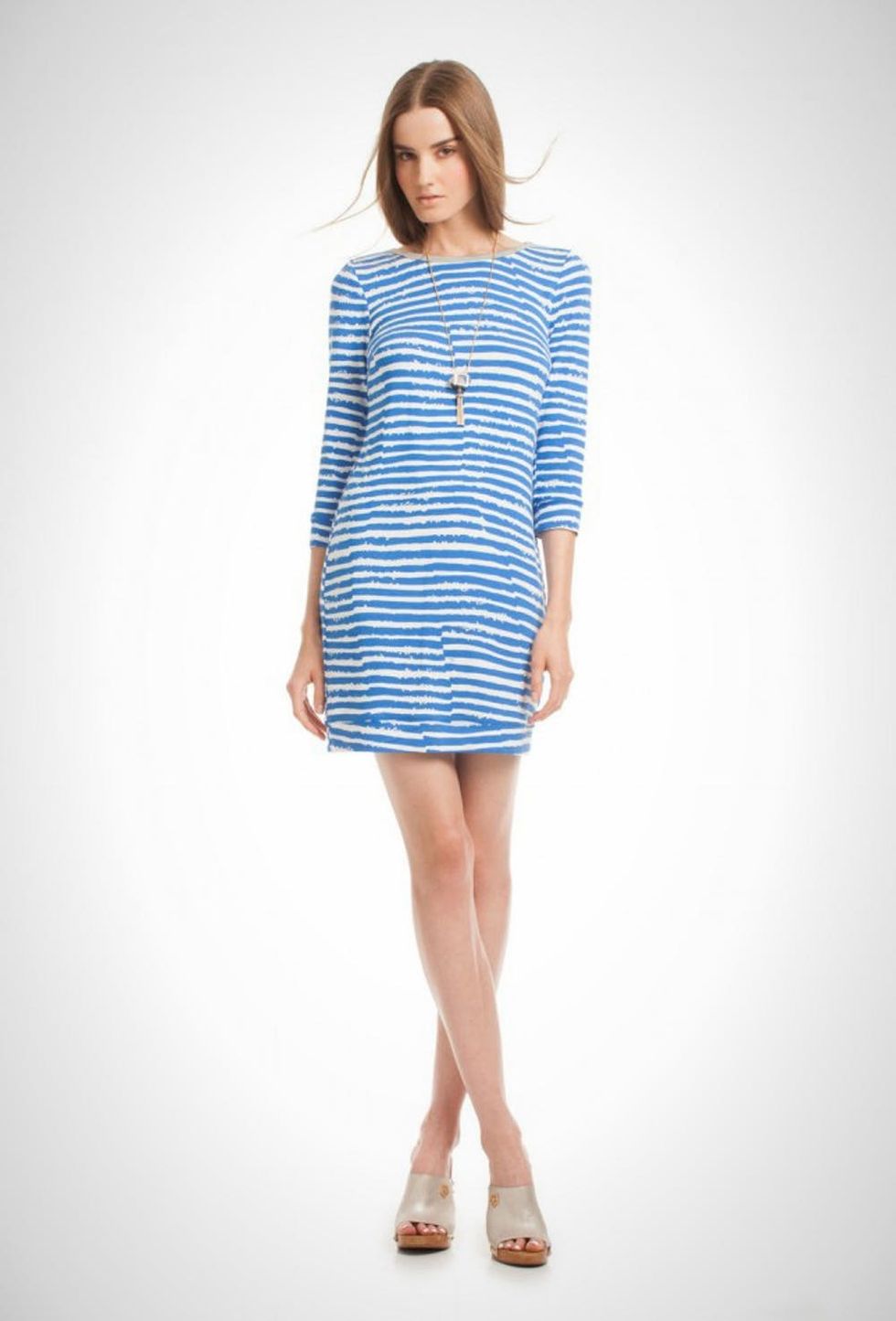 12. Indio Two Dress ($198): This dress reminds us of warm weather, ocean waves and everything good in the world. It's a perfect pick to pull out again on the 4th of July.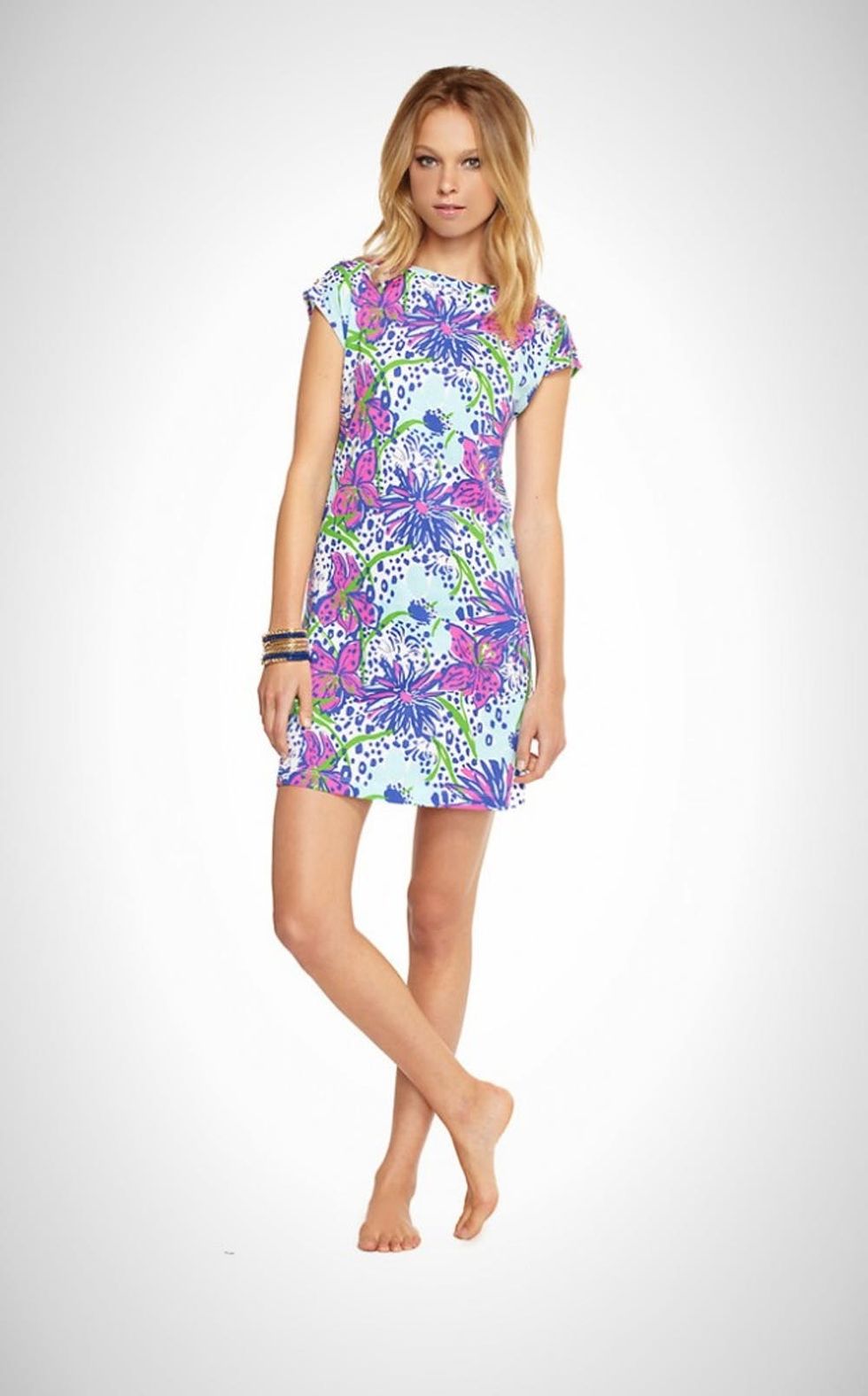 13. Robyn Short Sleeve Dress ($98): A classic lily pattern in a casual, comfortable style.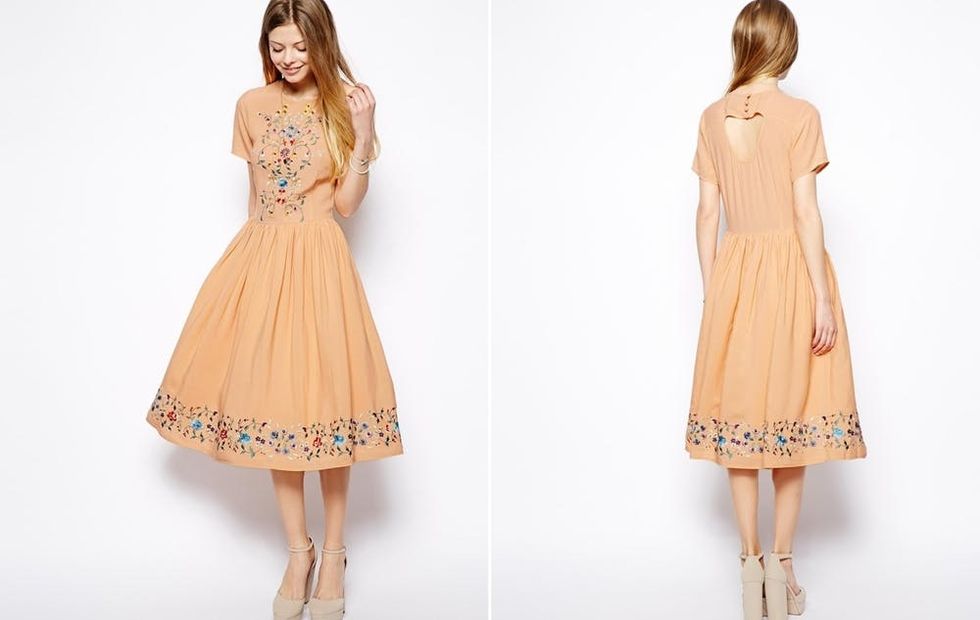 14. Midi Skater Dress ($128): This innocent, playful dress is the right thing for a day of frolicking through the grass gathering eggs.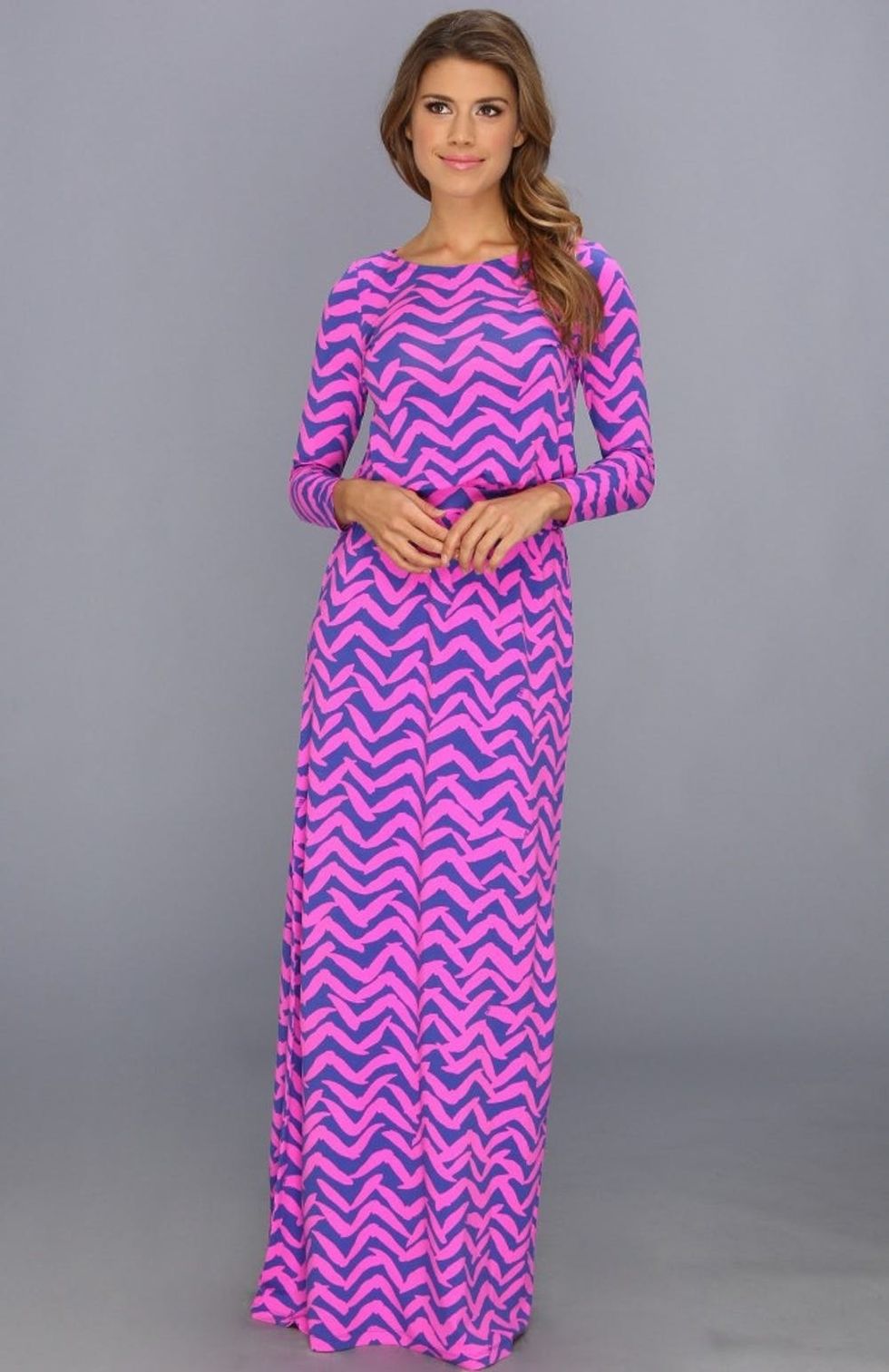 15. Nigella Boatneck Maxi Dress ($228): The colors! Jazz it up (as if it needs it) with a wide belt or bold statement jewelry.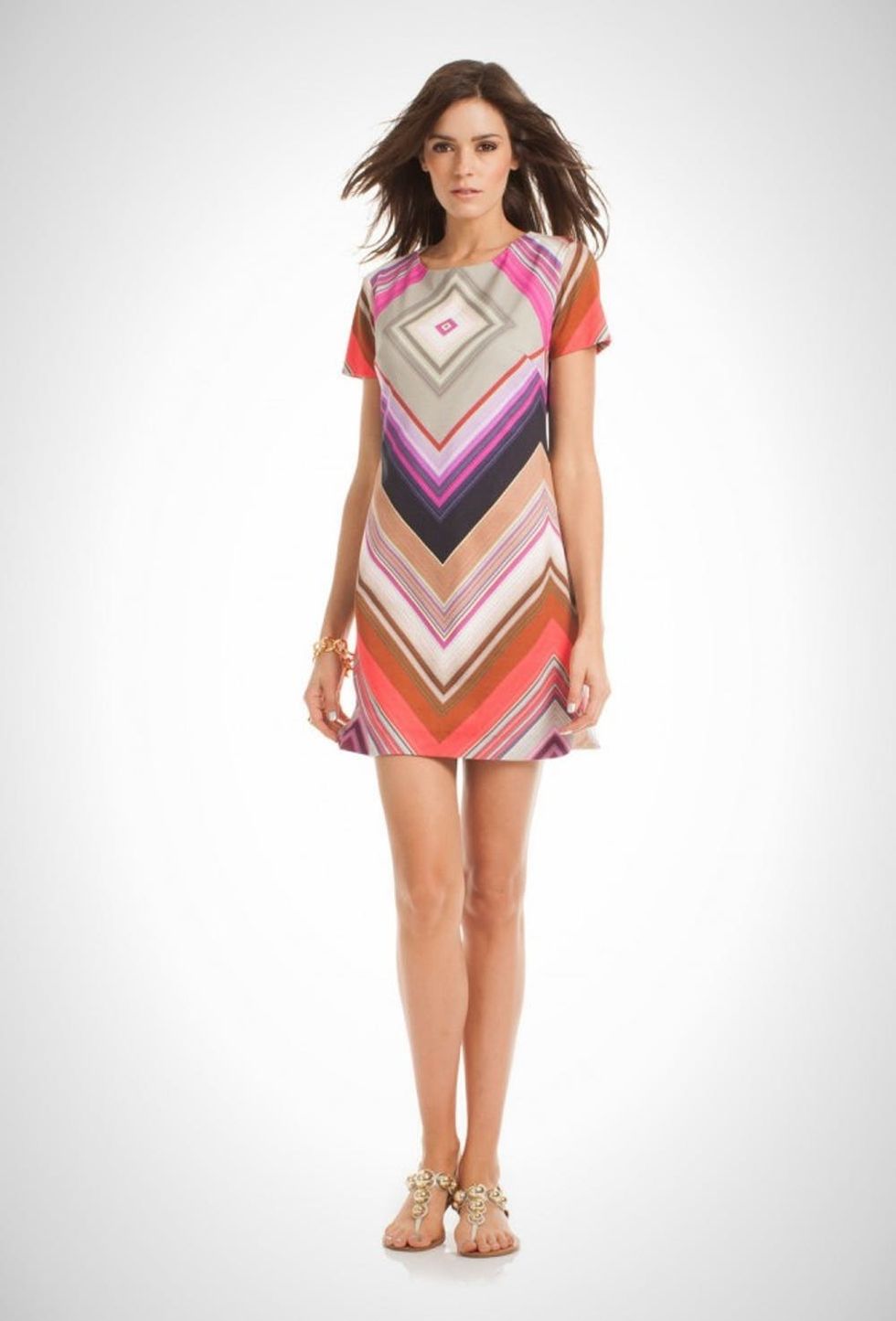 16. Jeju Dress ($244): We still can't get enough chevron, so this dress is an obvious favorite.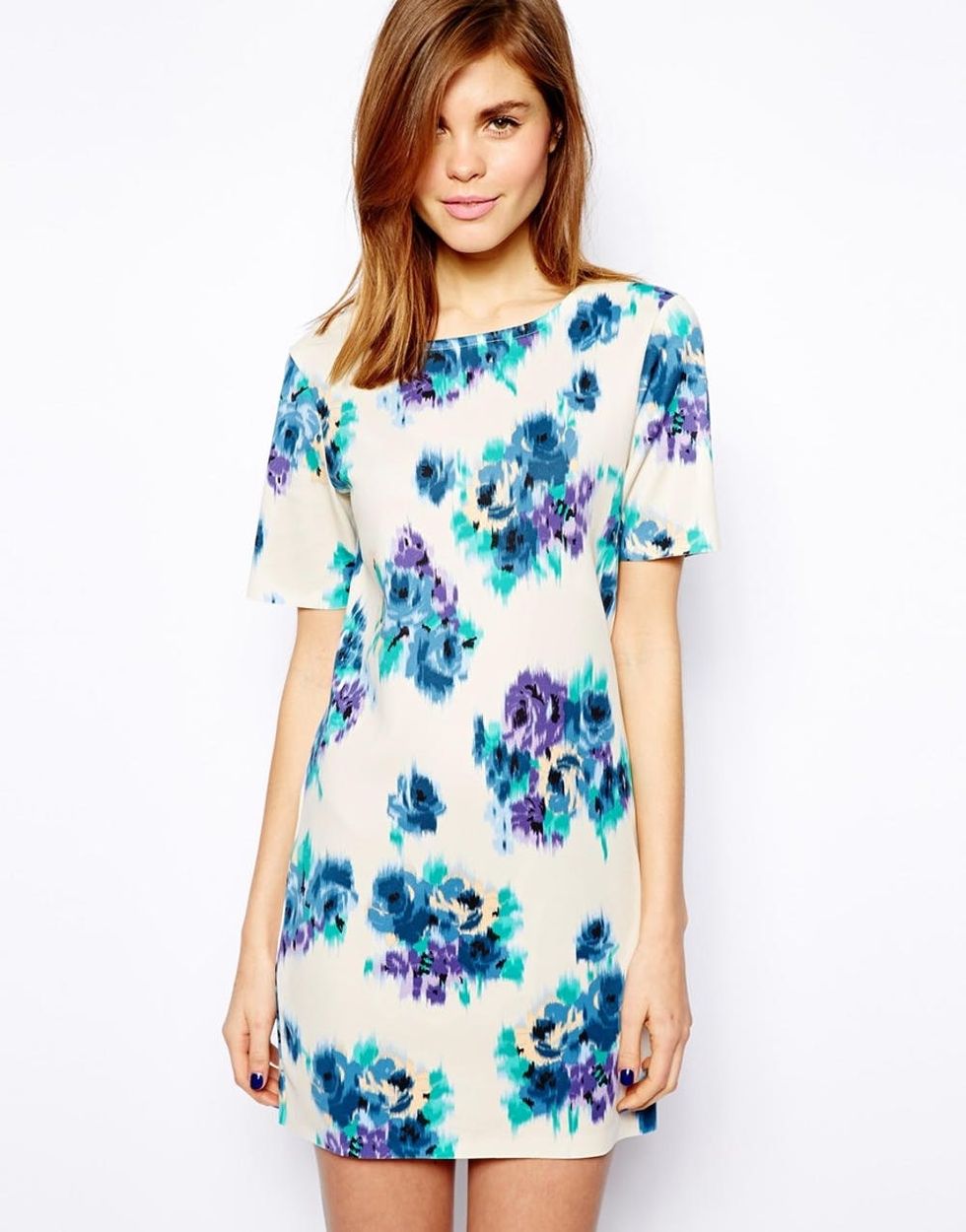 17. Blurred Floral T-Shirt Dress ($85): The watercolor look of this floral makes it unique and artsy. Plus, it boasts the fit and comfort of your favorite T-shirt.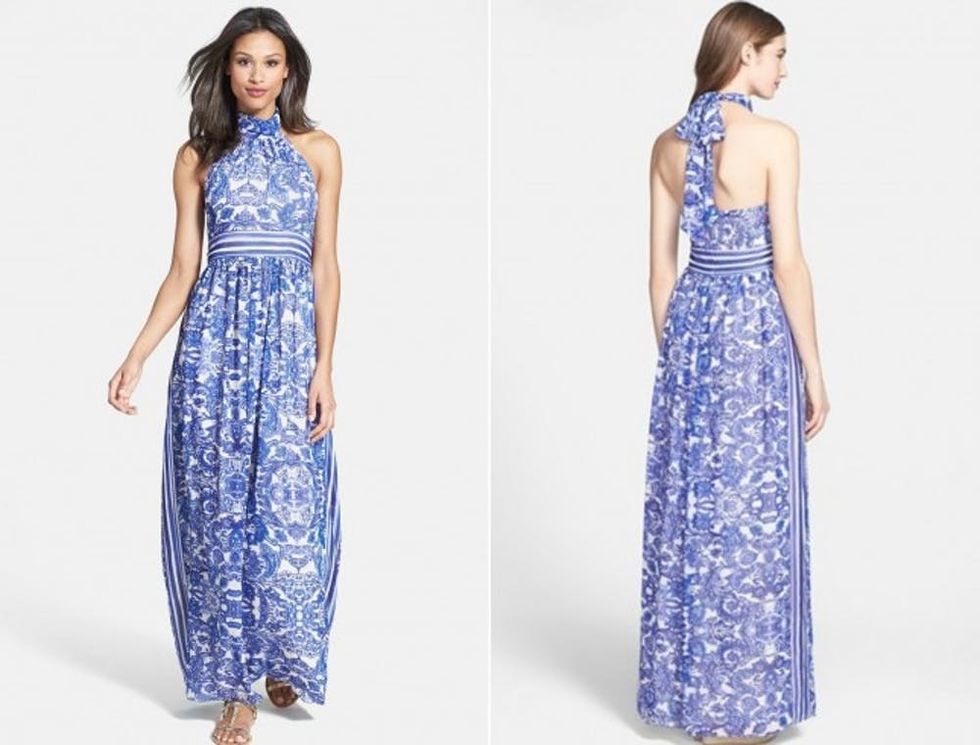 18. Halter Neck Chiffon Maxi ($158): The halter gets a good (w)rap here. Pair this with some gladiators or wedges for the perfect springtime look.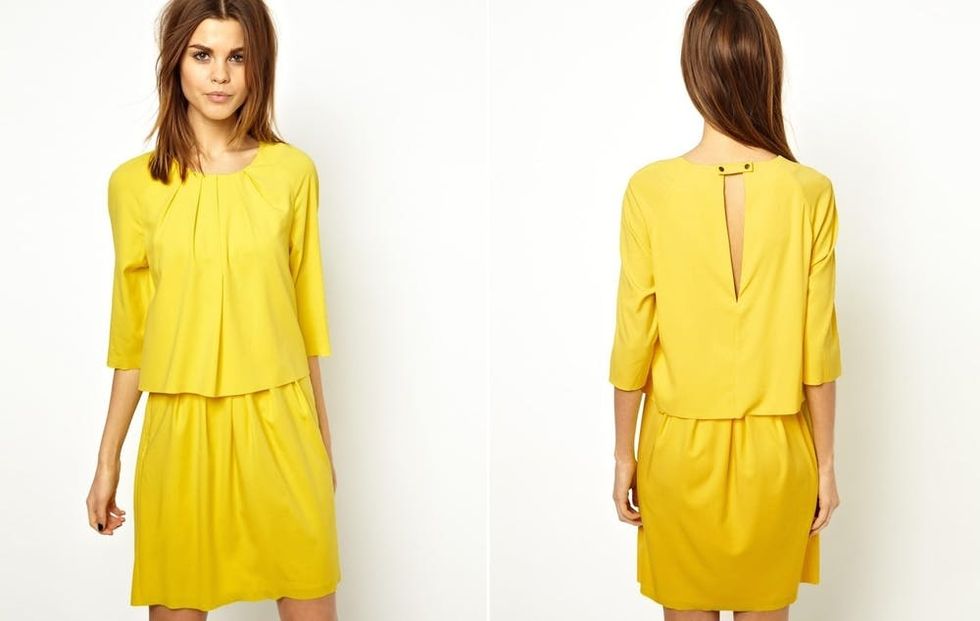 19. Trixa Dress ($189): The sunny hue is totally working for us. Pair it with the deep-v in the back, and it's a must-have for Eas… actually… everything.
Which fun and fabulous frock are you going to rock? What are your favorite spring patterns? Leave us your thoughts in the comments below.