An Easy Blender Soup Recipe for Those Sneaky Cold Days of Spring
Mar 16, 2018
This light and refreshing green pea soup will warm you right up on those icky spring days. Though we've replaced turtlenecks with tees and root veggies with fava beans, there are usually a couple of sneaky cold days that slip their way into April or even May. As we say "buh-bye" to the winter months, let this soup serve as an easy transition to the warmer weather.
---
You'll find this soup-er (get it?) easy to throw together, and you probably already have most of the eight ingredients in your pantry and freezer. Not to mention this soup ticks so many special diet boxes: vegan/vegetarian, gluten-free, dairy-free, paleo, and just plain ol' healthy. If you're more of a butter and chicken stock (or bone broth) kind of gal, by all means replace the olive oil and vegetable stock. Garnish with some crispy bacon, while you're at it. Another hack: Chill the soup down overnight and serve on a hotter day. Mind blown? Scroll on for this easy, yummy, and versatile soup.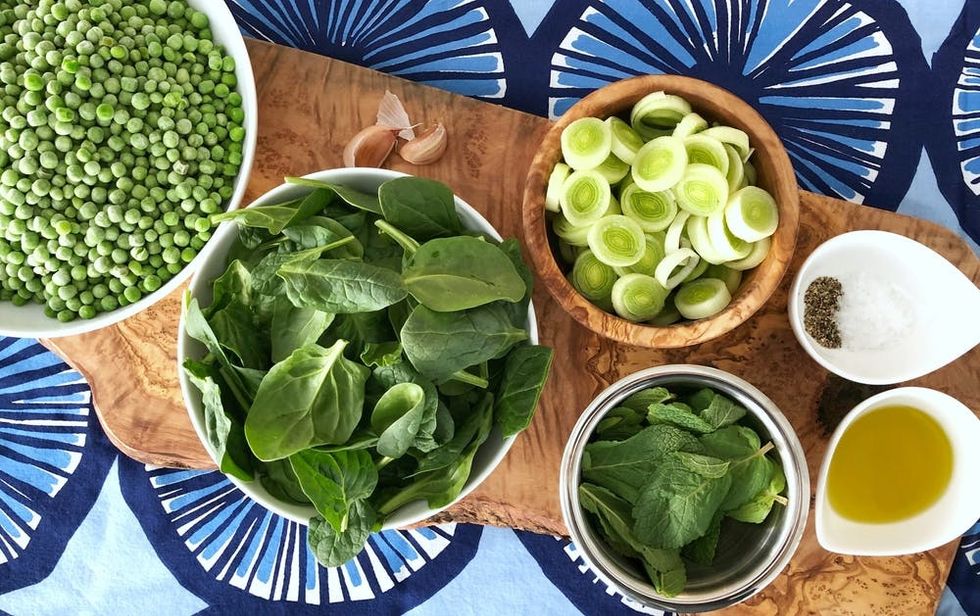 Minty Pea Soup RECIPE
(Serves 4-6)
Instructions: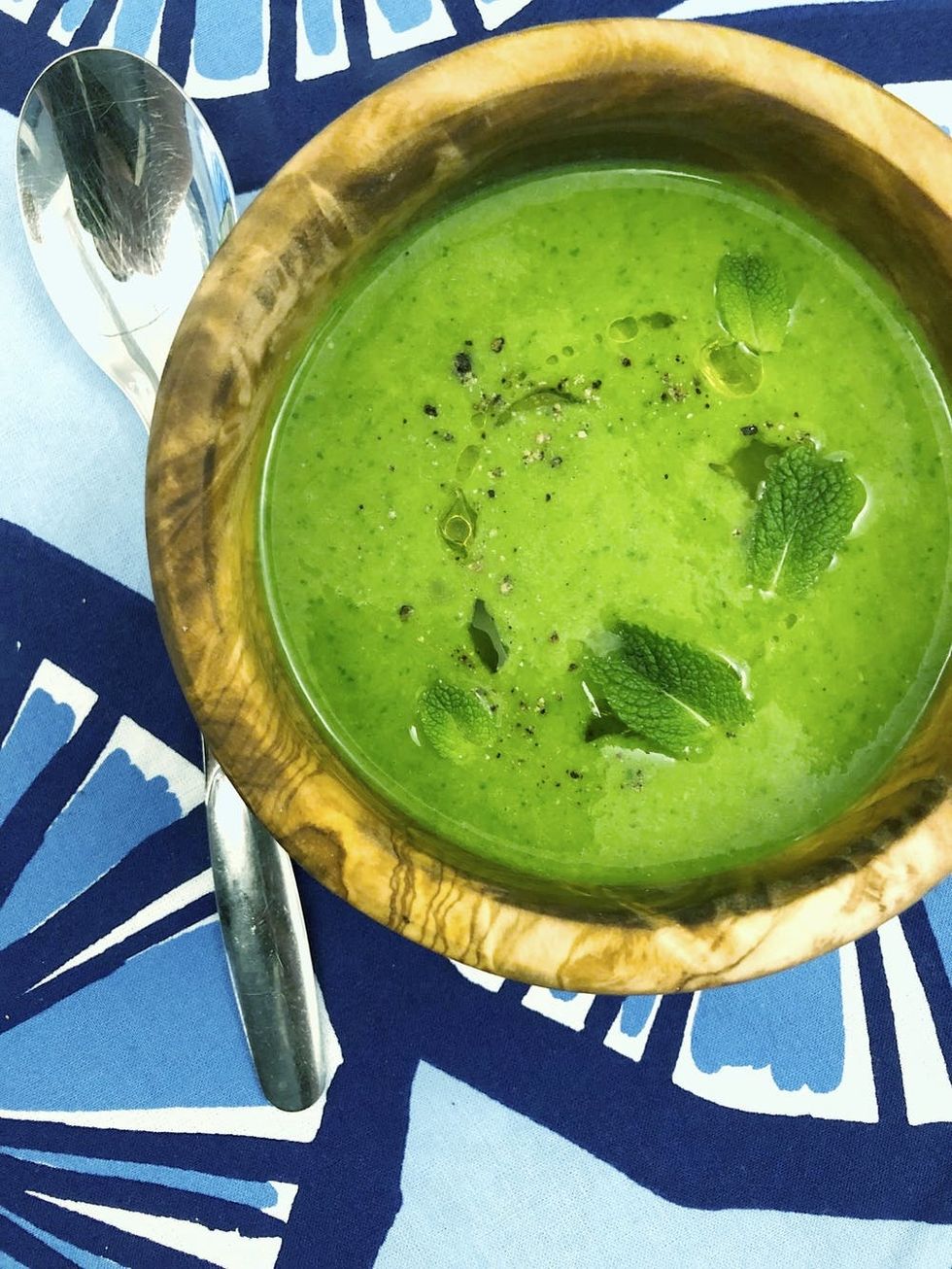 Want more easy, healthy recipes? Visit us on Pinterest.
(Recipe and photos via Ashley Bare / Brit + Co)
Ashley Bare
Ashley primarily works as a nomadic private chef happily serving her international clientele all over the world. She also does freelance recipe R&D, having recently worked with cookbook authors Mads Refslund, James Peterson, Candice Kumai, Tama Matsuoko, and Alison Cayne. In her former NYC life, she was a culinary instructor. Teaching people how to cook with confidence remains her professional passion. She hopes to open a cooking school in the next couple years. In addition to building a food and cooking empire, Ashley also obsesses over travel (see @cendrenue), learning languages, interior design, dance cardio, and amaro liqueurs.