Hallmark Movies Featuring Your Favorite 'Fuller House' Stars
Dec 21, 2017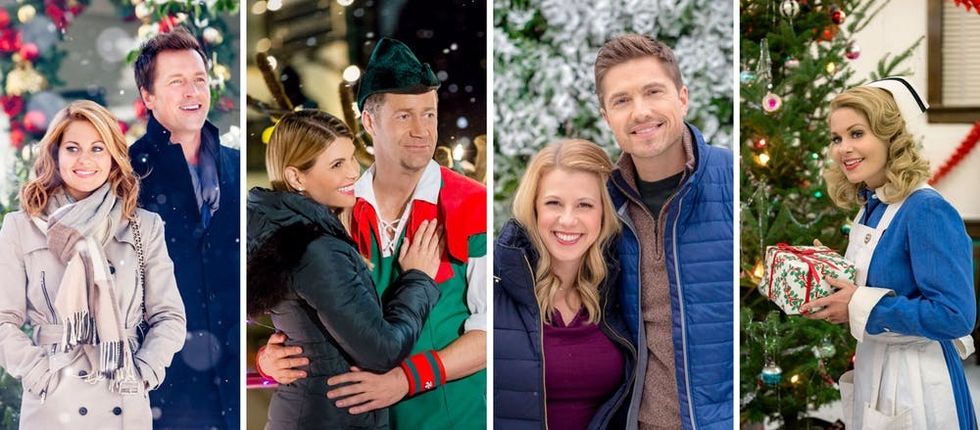 If you're a regular Hallmark Channel movie viewer, you know that there's no shortage of original dramas and romantic comedies being made year-round — especially at Christmas. You also probably know that, often, those movies feature actors from some of your favorite '90s sitcoms and beyond. Some of the most familiar faces on the network over the past couple of years just so happen to be the stars of your childhood fave Full House (and its grown-up Netflix reboot, Fuller House). Check out all of the Hallmark movies (and series) that star your fave Fuller House ladies. (Photos via Marcel Williams/Crown Media + Ricardo Hubbs/Crown Media + Ryan Plummer/Crown Media + Thomas Fricke/Crown Media)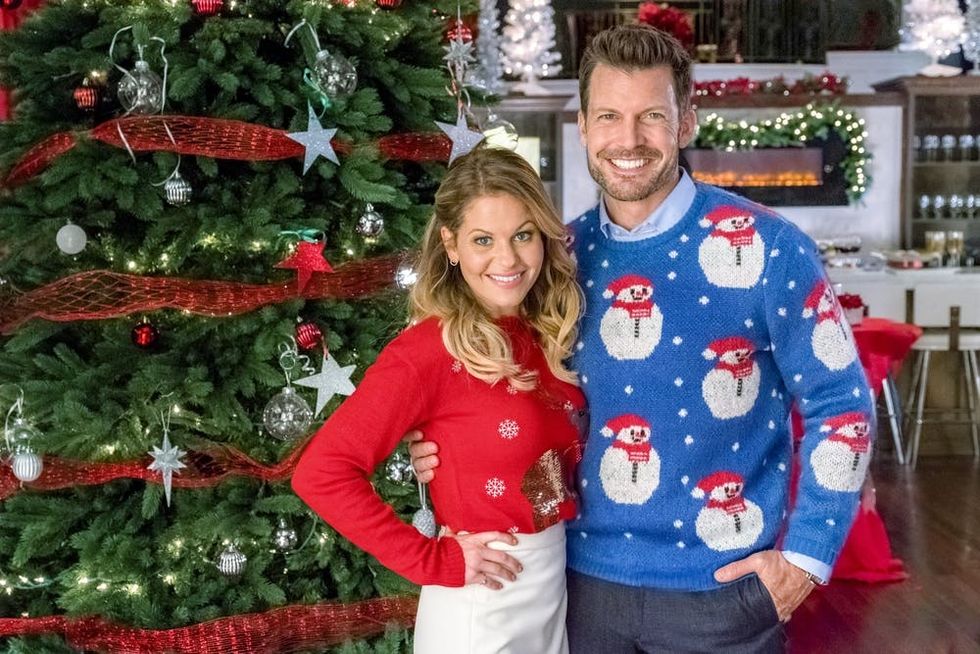 Switched For Christmas, starring Candace Cameron Bure (2017): Bure, who plays eldest Tanner daughter DJ on Fuller House, stars not once, but twice in Switched at Christmas, one of Hallmark's brand-new flicks for the 2017 holiday season. The role sees her play estranged twin sisters who get together before Christmas, one full year after their mother's death. Each is envious of the other, so they decide to swap lives until Christmas day, learning some important lessons in the process. (Photo via Jeremy Lee/Crown Media)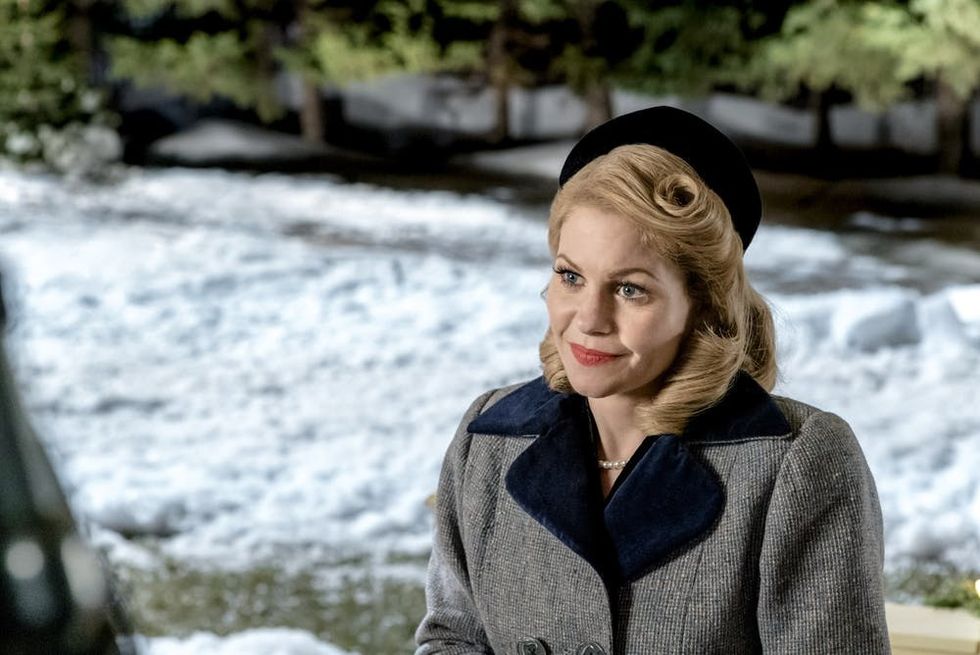 Journey Back to Christmas, starring Candace Cameron Bure (2016): Bure plays Hannah, a WWII-era nurse who finds herself transported to the year 2016. In her journey, she learns that the true meaning of Christmas is truly timeless. (Photo via Thomas Fricke/Crown Media)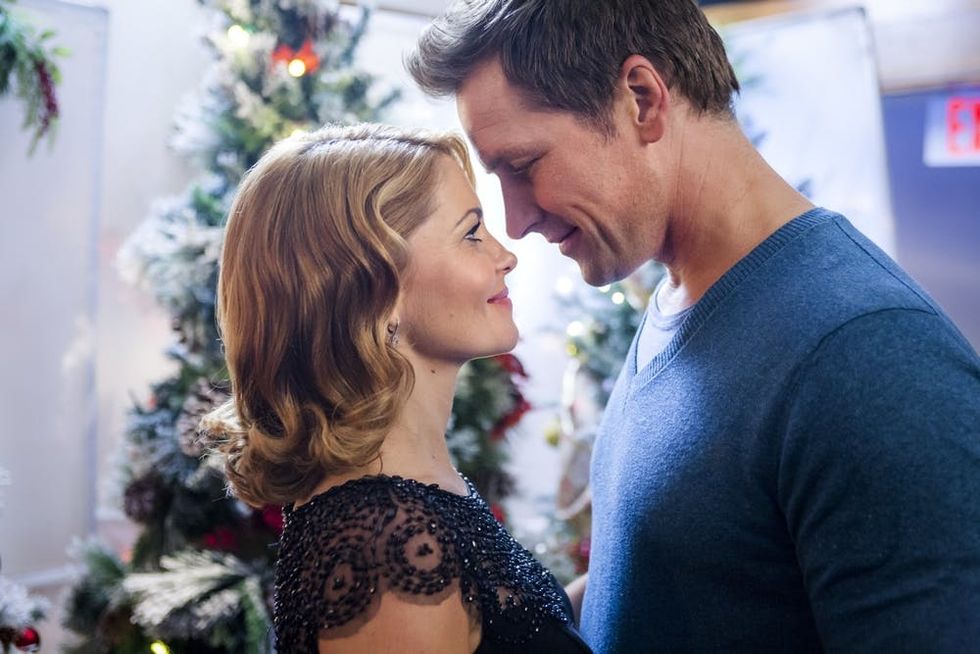 A Christmas Detour, starring Candace Cameron Bure (2015): Radiant Bride magazine writer Paige Summerland, played by Bure, is en route to meet her fiancé and his relatives for the holidays. When the flight is canceled, she finds herself stranded with a broken-hearted guy and a happily married couple who teach her what real love looks like. (Photo via Marcel Williams/Crown Media)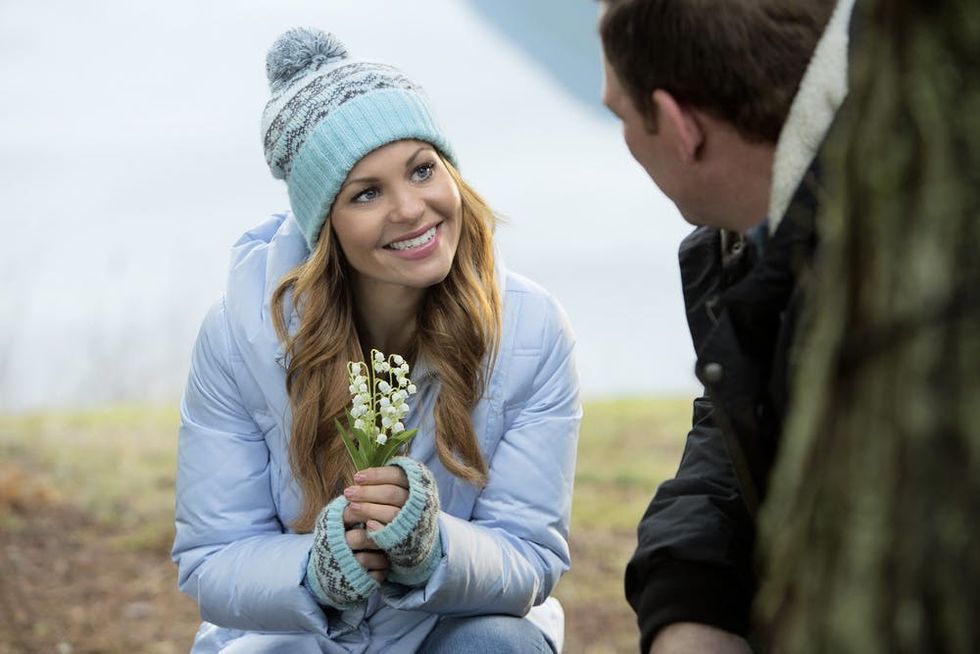 Just The Way You Are, starring Candace Cameron Bure (2015): What happens when a professional matchmaker loses the spark in her own marriage? Bure plays Jennie, an expert in all things love who insists on a blind date — and hopefully, a fresh start — with her own husband of 15 years. (Photo via Bettina Strauss/Crown Media)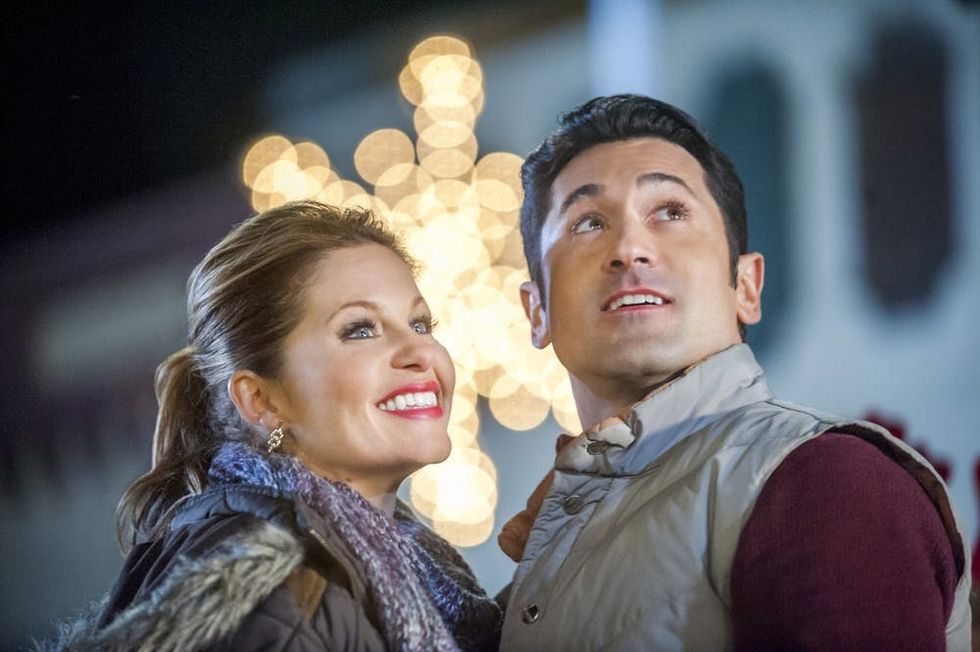 Christmas Under Wraps, starring Candace Cameron Bure (2014): Dr. Lauren Brunell (Bure) takes a job she didn't really want in a small Alaskan town, but she's immediately charmed by a handsome local who encourages her to live in the moment and see the beauty in her new adventure. But everything's not as it seems, and her new suitor's father is hiding a major secret that could change everything. (Photo via Fred Hayes/Crown Media)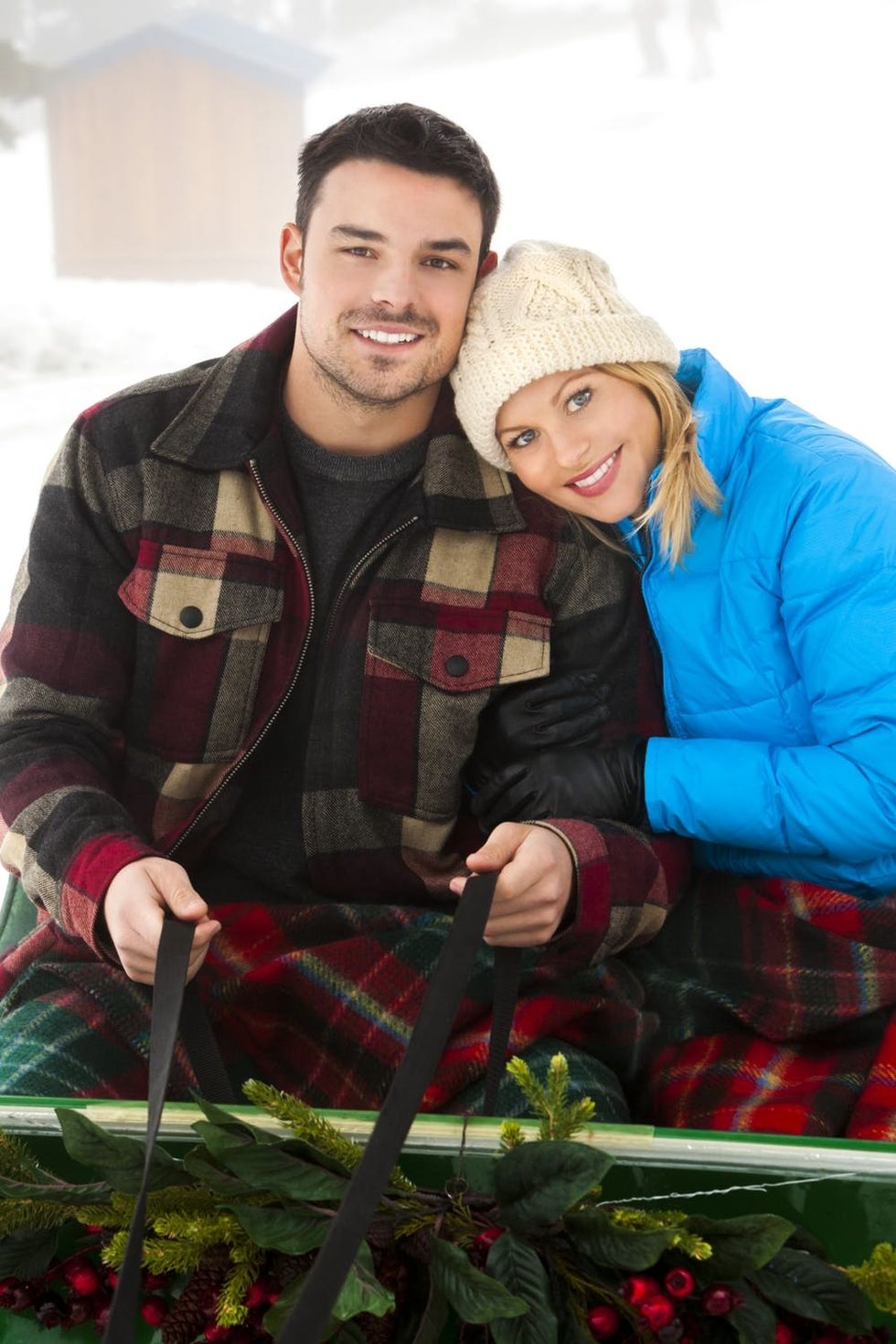 Let It Snow, starring Candace Cameron Bure (2013): Bure plays self-professed grinch Stephanie Beck, a driven executive who has been tasked with rebranding the Snow Valley Lodge. As she immerses herself in the accommodation's festive traditions, her thoughts on Christmas begin to warm — as do her feelings toward her work nemesis Brady. Will she go ahead with the hip, young rebrand, or let Christmas keep its charming spot at the lodge? (Photo via Eike Schroter/Crown Media)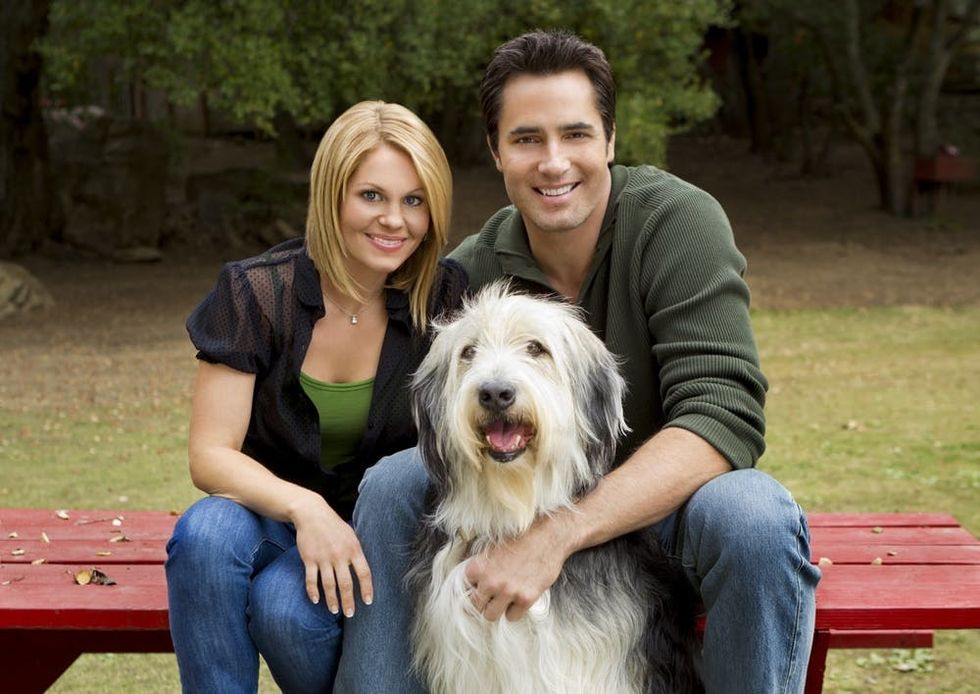 Puppy Love, starring Candace Cameron Bure (2012): Single mom Megan Nolan (Bure) moves to a new town and buys her daughter a puppy to make up for the stressful time. But the dog shouldn't have been up for adoption at all — it belongs to a pro basketball player named Ben whose friend let it get away when they were in town for a game. The little girl loves the dog and Ben can't bear to tear them apart, so they agree to shared custody, even though he doesn't get along with her mom. But as Ben and Megan spend more time together, it starts to look more and more like a case of puppy love between the two. (Photo via Crown Media)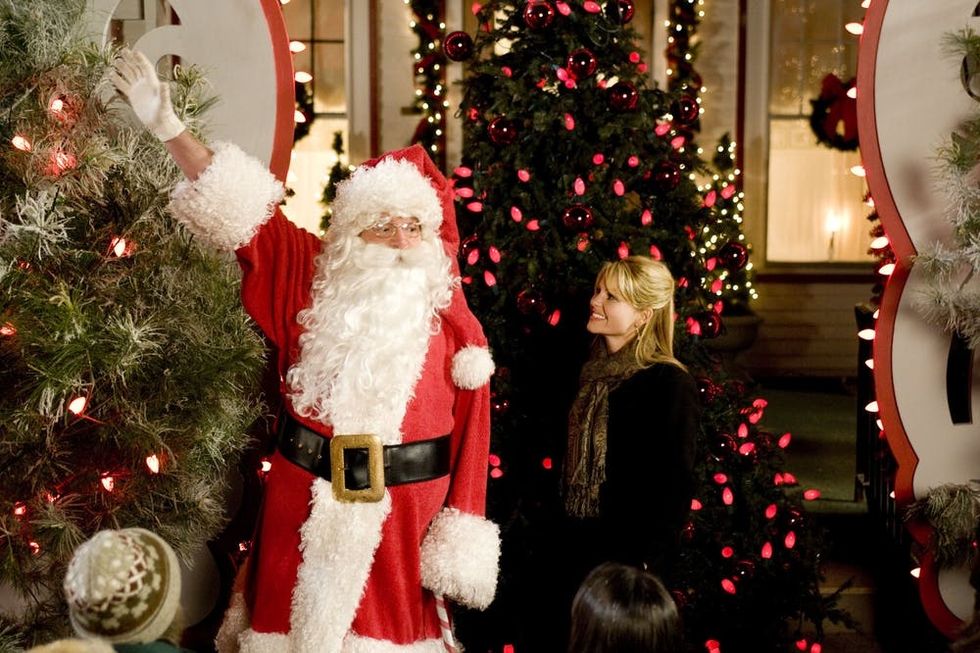 Moonlight and Mistletoe, starring Candace Cameron Bure (2008): In Bure's first movie for Hallmark, she plays the daughter of the owner of her small town's holiday tourist attraction. When she finds out it's under threat of being demolished, she comes up with a plan to save it, thanks in part to one of her dad's talented — and handsome — employees.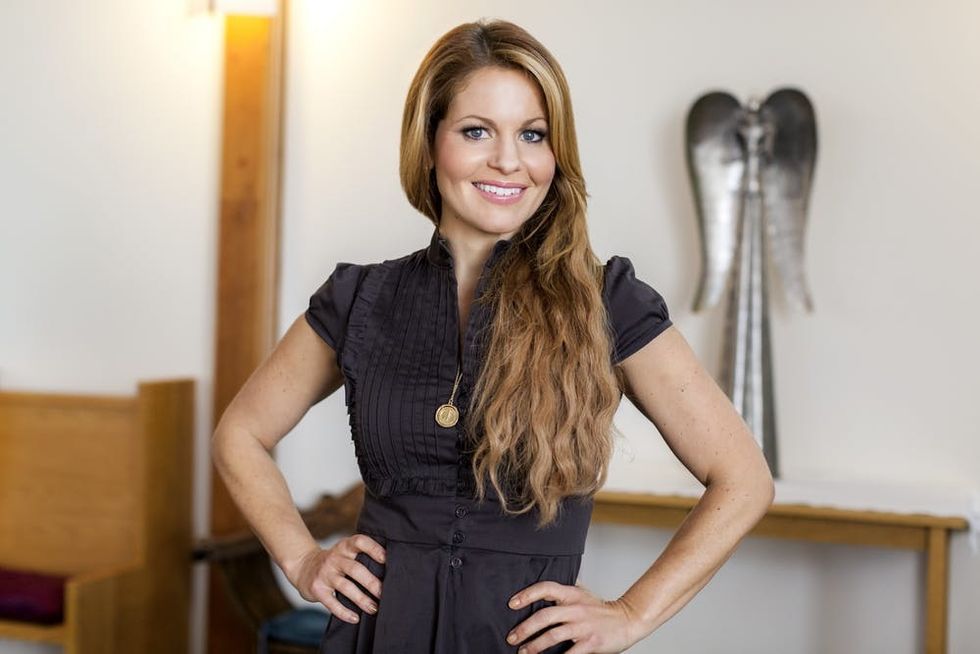 An Aurora Teagarden Mystery, starring Candace Cameron Bure (2015-2017): Bure plays the lead character Aurora Teagarden in the TV movie adaptations of author Charlaine Harris' crime novel series. Aurora — or Roe, for short — is a professional librarian who joins a group of amateur crime enthusiasts. The Real Murders Club studies come in handy when Aurora finds herself confronted with some true crime scenarios of her own along the way. (Photo via David Owen Strongman/Crown Media)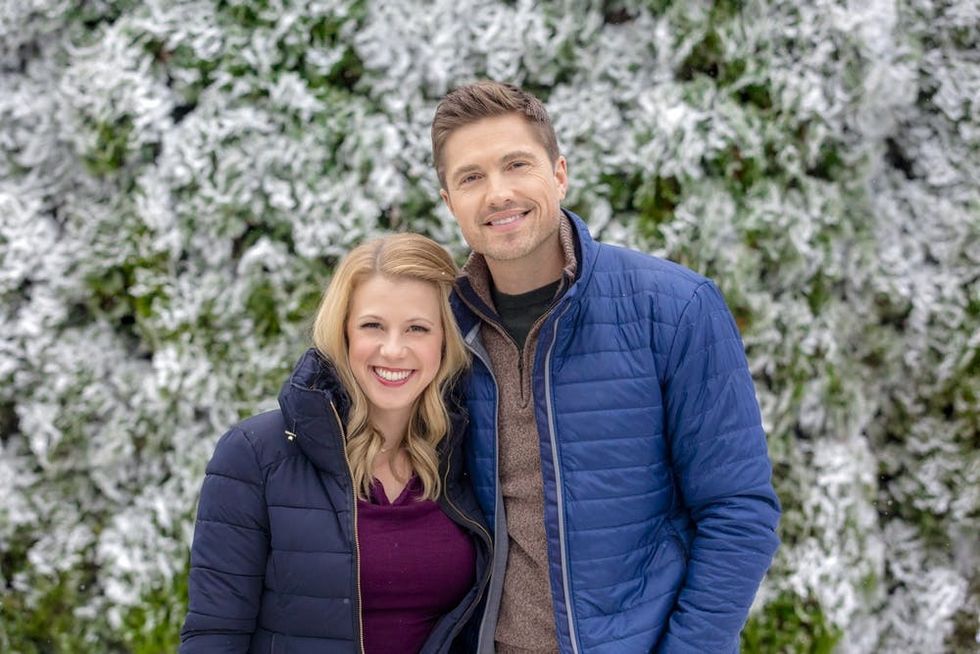 Finding Santa, starring Jodie Sweetin (2017): Sweetin — AKA Fuller House's Stephanie Tanner — made her Hallmark debut in the network's lineup of brand-new movies for 2017. In Finding Santa, she plays Grace, the woman in charge of finding a last-minute Santa Claus replacement for her New England town's Christmas Day parade. She finds the original Santa's son, and while at first he has no interest in her pitch, he eventually finds the spirit of Christmas — and a potential new love. (Photo via Ryan Plummer/Crown Media)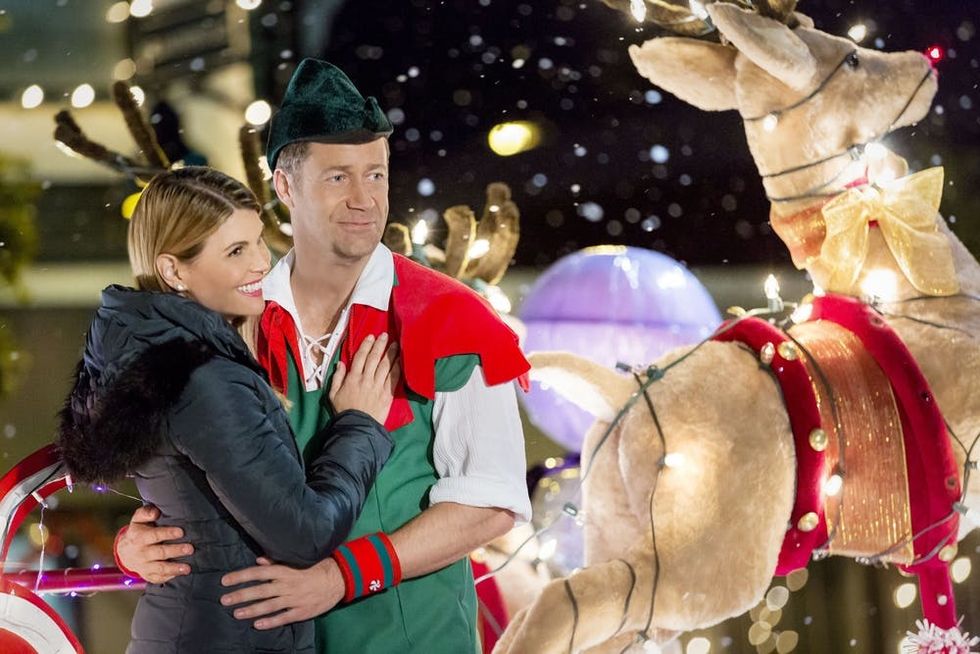 Every Christmas Has a Story, starring Lori Loughlin (2016): Loughlin — AKA Aunt Becky — doesn't stray far from her Fuller House character's TV hosting duties in Every Christmas Has a Story. As TV reporter Kate, Loughlin makes a terrible on-air mistake and admits that she hates Christmas. When she's invited to the most Christmas-y town in the US to help her image, she's forced to work with her ex-boyfriend, which makes her mood even worse. But the town's special seasonal powers work their magic on her, and by the end, Kate's thoughts on the holiday — and her own life — are renewed. (Photo via Ricardo Hubbs/Crown Media)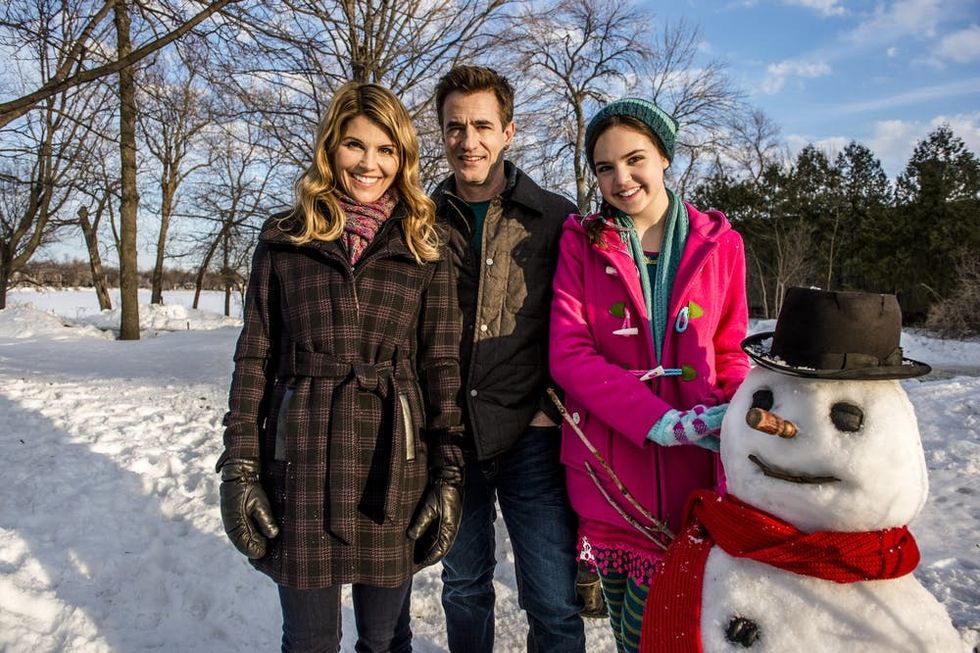 North Pole: Open for Christmas, starring Lori Loughlin (2015): Loughlin plays Mackenzie, a successful businesswoman who inherits — and plans to sell — her aunt's beloved inn right before Christmas. But the team of "special elves" who are helping her prepare the place to sell have a different idea in mind, and convince Mackenzie to hold the town's Christmas Eve party on the premises. In the process, she just might learn the true meaning of Christmas — and of her own misguided life. (Photo via Philippe Bosse/Crown Media)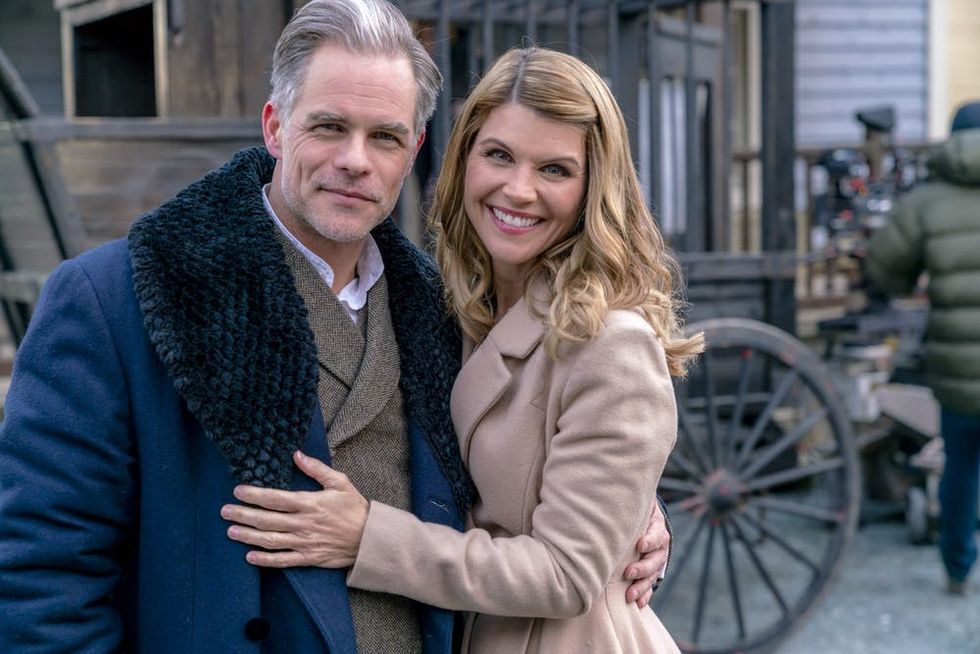 When Calls the Heart, starring Lori Loughlin (2014-present): Now in its fourth season (with a fifth on the way), When Calls the Heart is a period drama series inspired by Janette Oke's bestselling books about the Canadian West. In the series, which is set in a rural coal town in the early 1900s, Loughlin plays Abigail Stanton, a newly widowed wife and mother whose husband was killed in a mine explosion and whose faith is tested when she must take up the difficult work her husband left behind. When Calls the Heart also produces Christmas specials every year, including 2017's The Christmas Wishing Tree. (Photo via Ricardo Hubbs/Crown Media)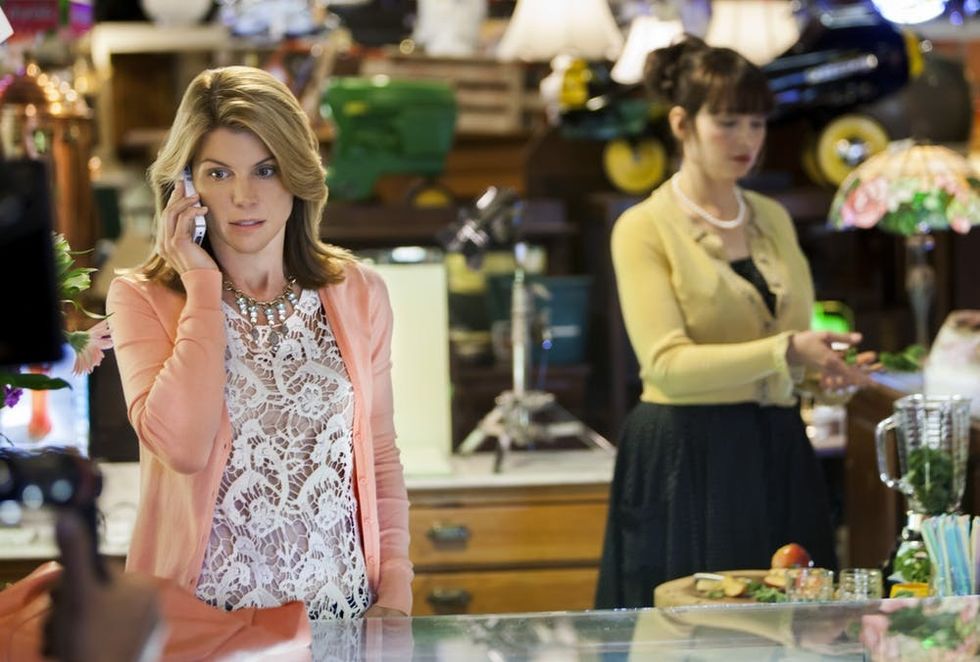 Garage Sale Mystery, starring Lori Loughlin (2013-2017): Loughlin plays protagonist Jennifer "Jenni" Shannon, the owner of an antique shop called Rags to Riches, in this long-running mystery film series. The series is co-produced by and stars many of the same actors as When Calls the Heart. (Photo via Eike Schroter/Crown Media)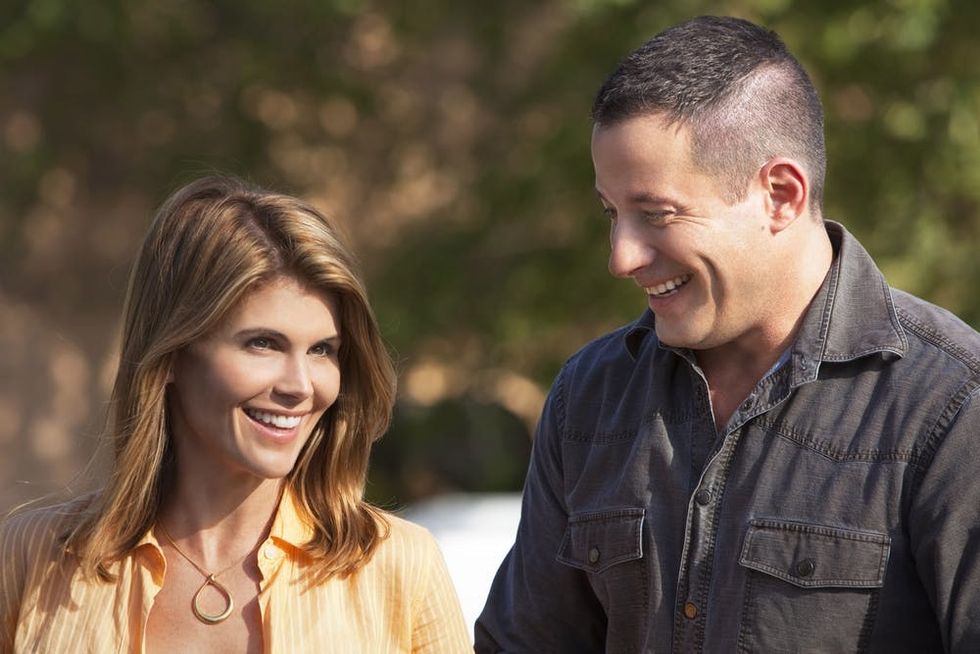 Meet My Mom (later titled A Soldier's Love Story), starring Lori Loughlin (2010): Loughlin plays recent divorcee Dana Marshall, whose son's fourth-grade class is assigned to write letters to soldiers serving overseas. When his pen pal Vince returns on leave and decides to pay a surprise visit, an unexpected relationship strikes up between Dana and Vince. (Photo via Alexx Henry/Crown Media)
Do you have a favorite Hallmark movie starring a Fuller House actor? Let us know @BritandCo!
Nicole Villeneuve
Nicole is an entertainment and lifestyle writer covering pop culture, news, and cool women doing cool things. She likes yard sales, MTV's Teen Mom, and putting too many memes in the group chat. She lives in Toronto.