Make This Necklace and Earrings Set in Under 15 Minutes!
Jun 21, 2014
Some days you just need a new necklace. And maybe some matching earrings. If today's one of those days for you, look no further. You're in the right place. We've got a necklace plus some earrings that are super easy to make and will only set you back a few bucks. All you need is a bag of headpins, a little bit of cord and some nail polish, and you'll have new jewelry in fifteen minutes!
---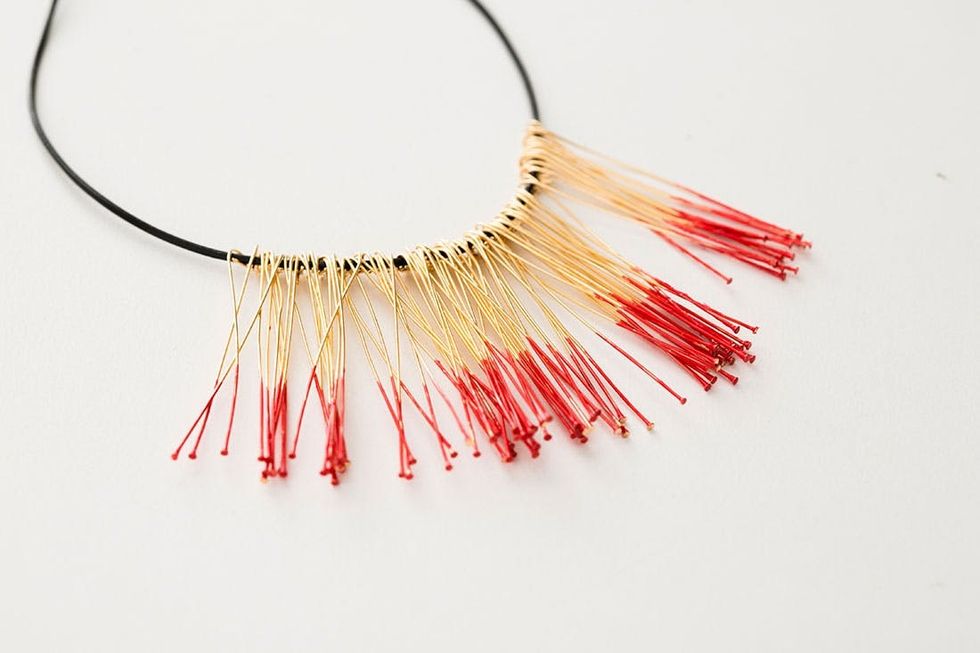 Materials: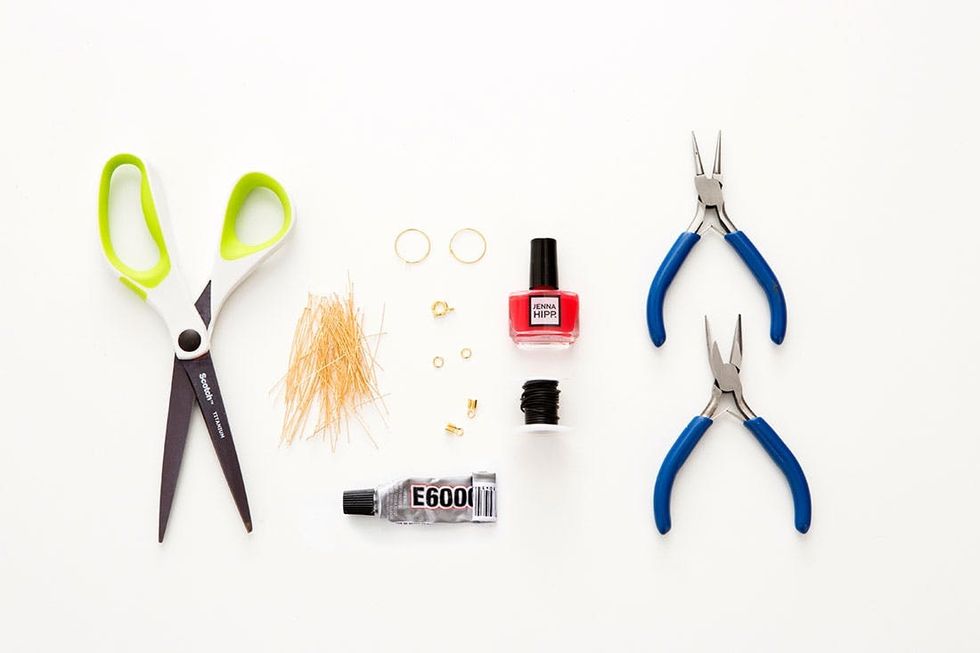 – lots and lots of headpins
– leather cord
– 1 spring clasp
– 2 jump rings
– 2 fold-over cord ends
– 2 hoop earrings
– nail polish
Tools:
– scissors
– round nose pliers
– needle nose pliers
– E-6000
Instructions: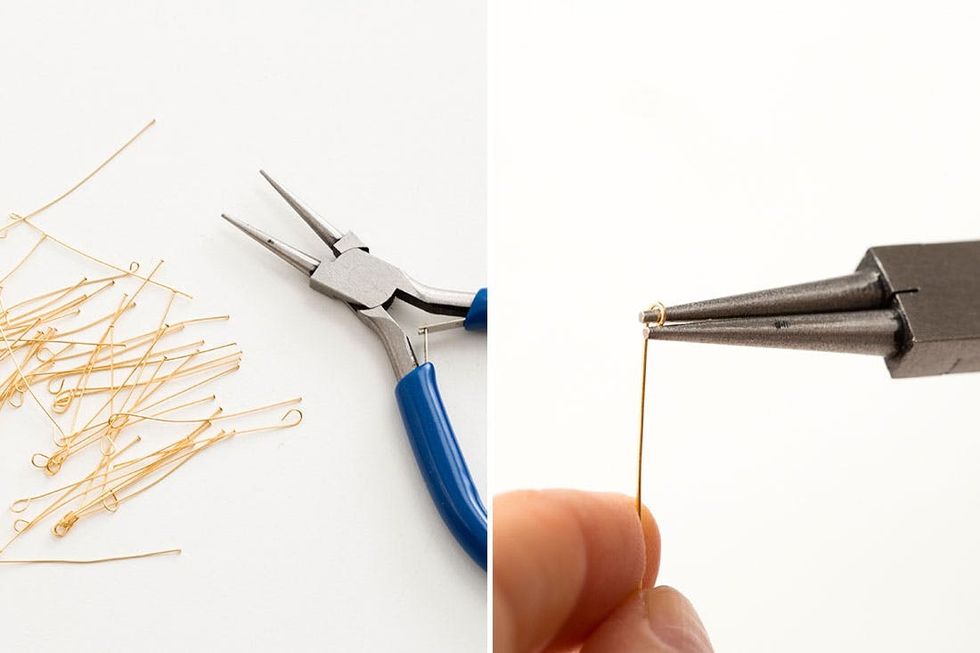 1. Prepare your headpins by creating a loop at the end using your round nose pliers.
2. Paint the ends of your headpins and let them dry.
3. Cut a piece of cord, measuring around your neck for size.
4. Slide the headpins onto the cord.
5. Add a drop of E-6000 to one foldover cord end, place the cord inside and then squeeze it shut with your needle nose pliers. Repeat on the other end of the cord.
6. Using both pliers, twist open your jump rings and add them to each foldover cord end. Add the clasp to one side before twisting it shut.
7. Add headpins to your hoop earrings and crimp the end of the hoop up so that it fits into the hole.
To make this necklace even easier you could buy eyepins which already have a loop. We went with headpins because we liked the look of the flat surface at the end of the pin. If you do use headpins, you'll need to create a loop at the end. To do so, grab the very end of the pin with your round nose pliers and twirl it around until you've created a closed loop. If you use the very tip of the pliers you'll get a small loop. As you move up the pliers the loop will be bigger. Take a look at your cord to see how thick it is, and then decide how large you want to make your loop.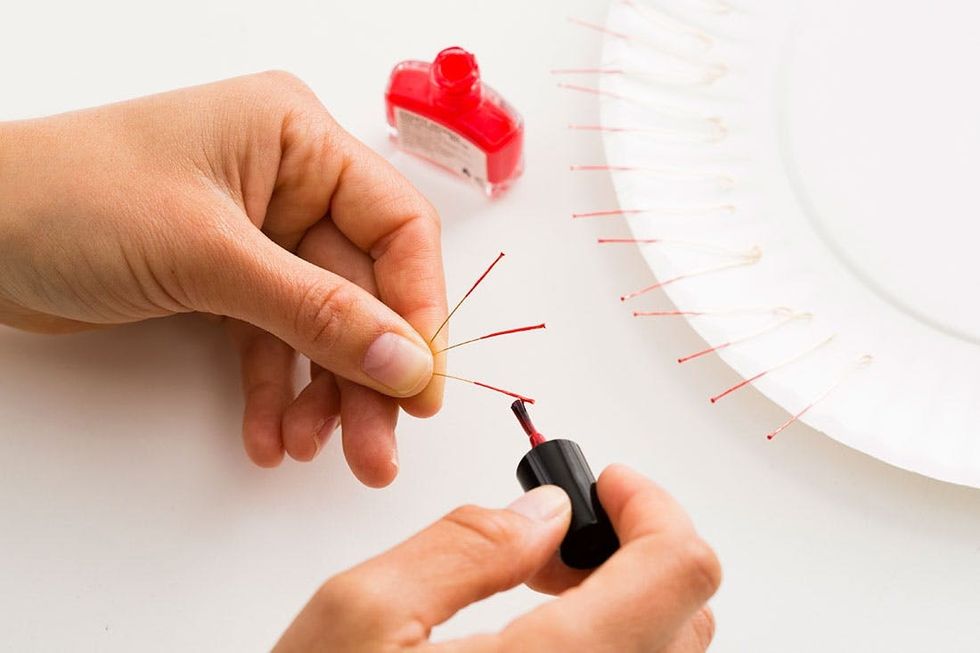 Get your nail polish out. We used a single color, but this necklace would be super awesome with multiple colors, especially some of the neon polish colors that are trending right now. So fun! Paint the tip of your headpin and then set it down where you can let the nail polish dry. We used a paper plate allowing the painted end to hang off the edge. Fortunately the nail polish dries very quickly, so you don't have to wait for long. Patience is a good thing, right?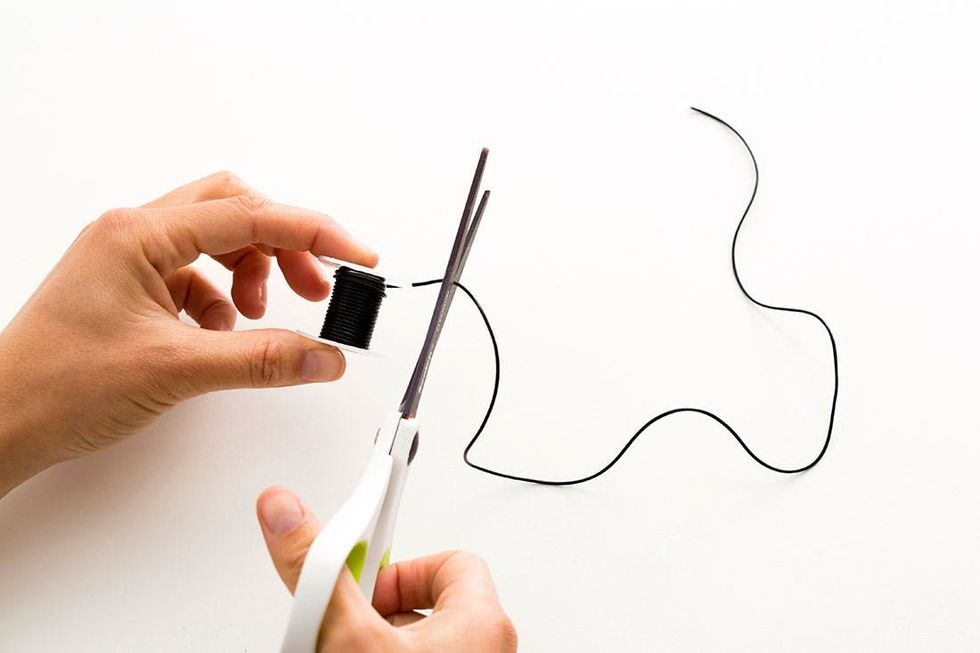 While you're exercising your patience, you can cut your cord. Measure it around your neck to determine the size and then cut it with your scissors and set it aside.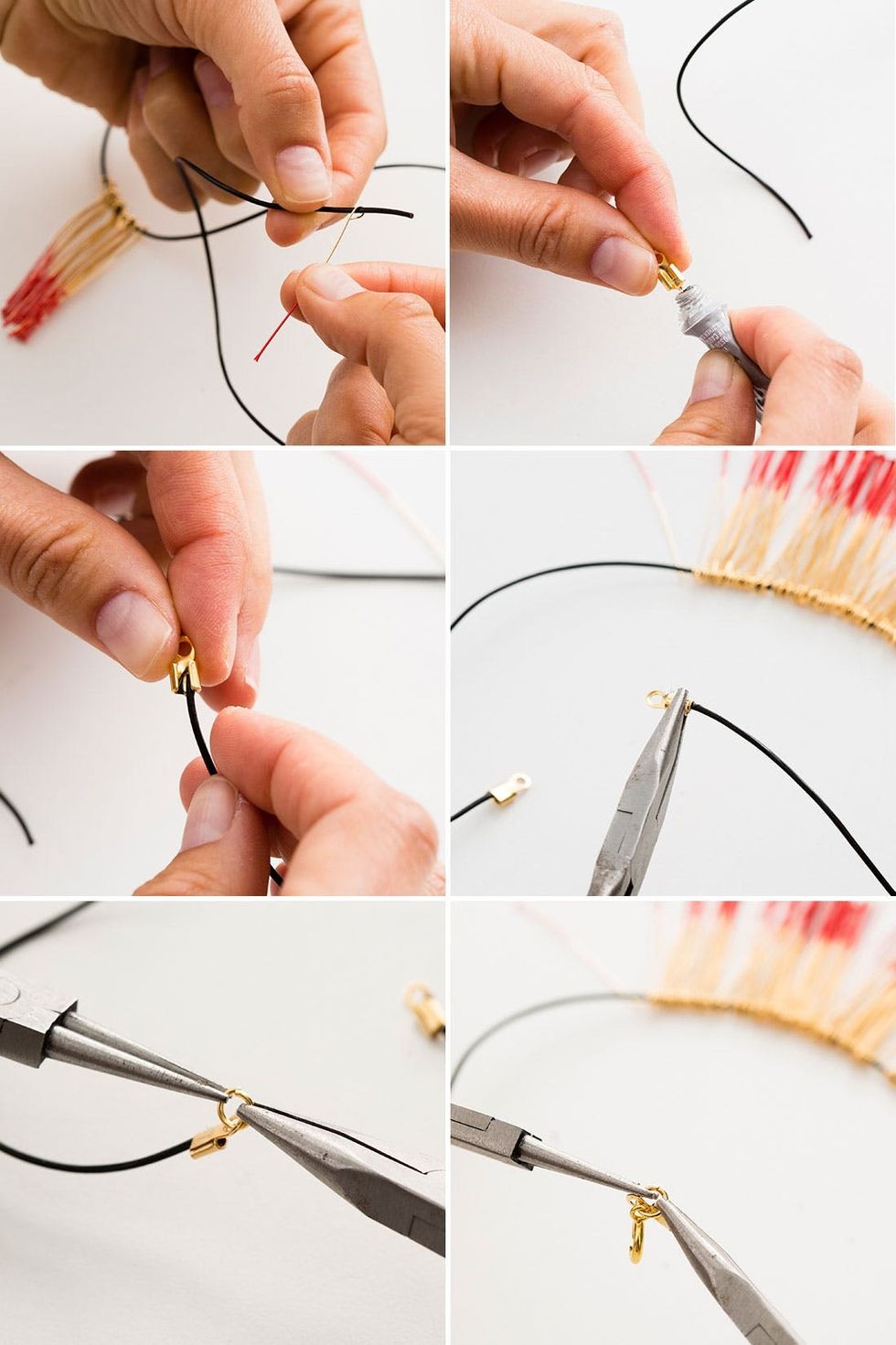 When the nail polish is dry, slide your headpins onto the cord. To make the pendant substantial, you'll need a lot of headpins (more than you would guess). Keep adding them until you like the width and look of your pendant. But be sure to save some for your earrings!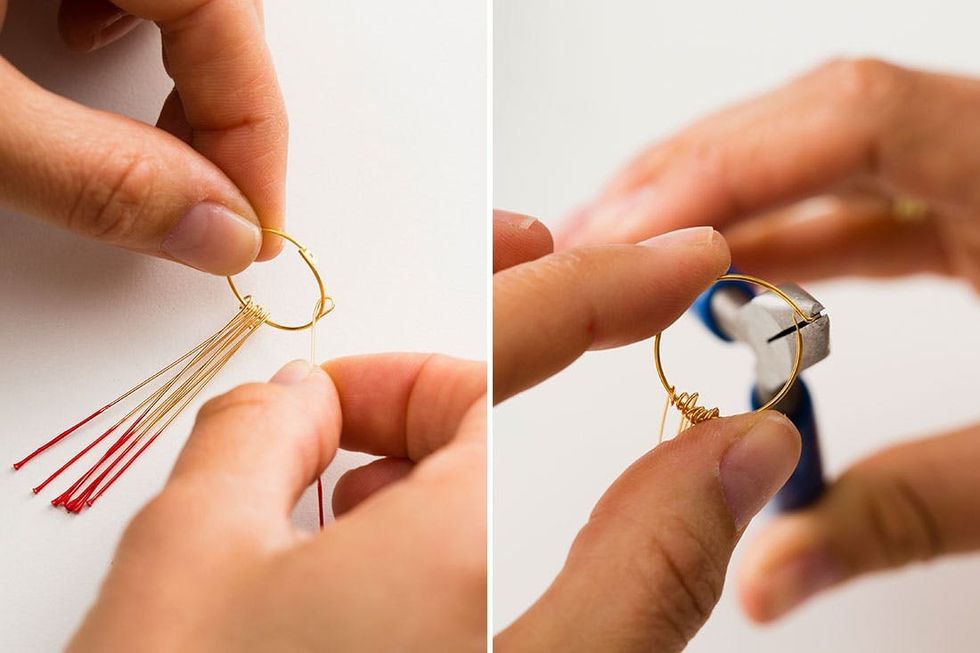 To add the findings, you'll need your foldover cord ends, two jump rings, a clasp, some E-6000 and your pliers. Add a dab of E-6000 to the foldover cord end and then slide the cord into place. Squeeze it shut with your pliers. It shouldn't take long to set but the glue needs to dry overnight. Do the same thing to the other end of the cord. Then add a jump ring to each foldover cord end and add your clasp to one of the jump rings.
Moving on to your earrings, take your hoop earrings and add half of your remaining headpins to one and then the rest to the other. Crimp the end of the hoop earring up at a right angle so that it can go through the hole to stay shut. This part may be unnecessary depending on the type of hoop earrings you buy.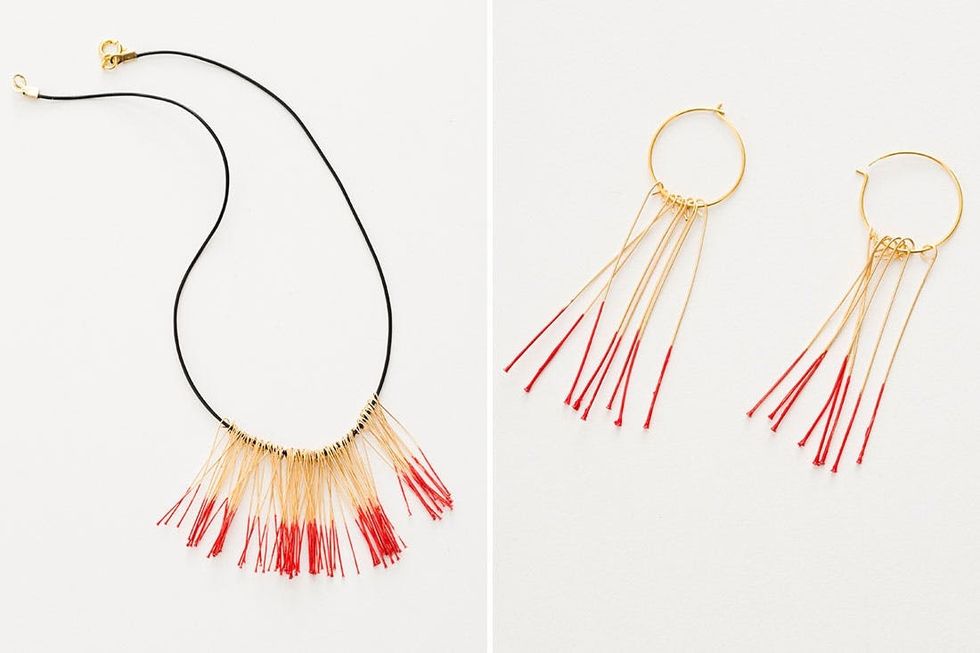 You're finished! Not like a Game of Thrones character. Like a person who just made new jewelry.
Look how cute these are!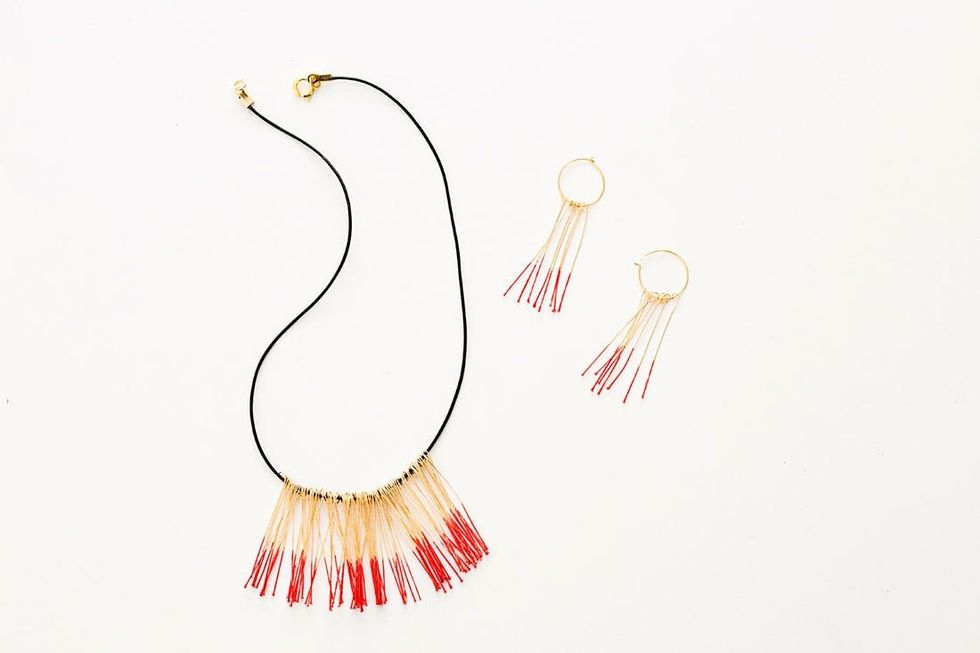 And then they became the best of friends.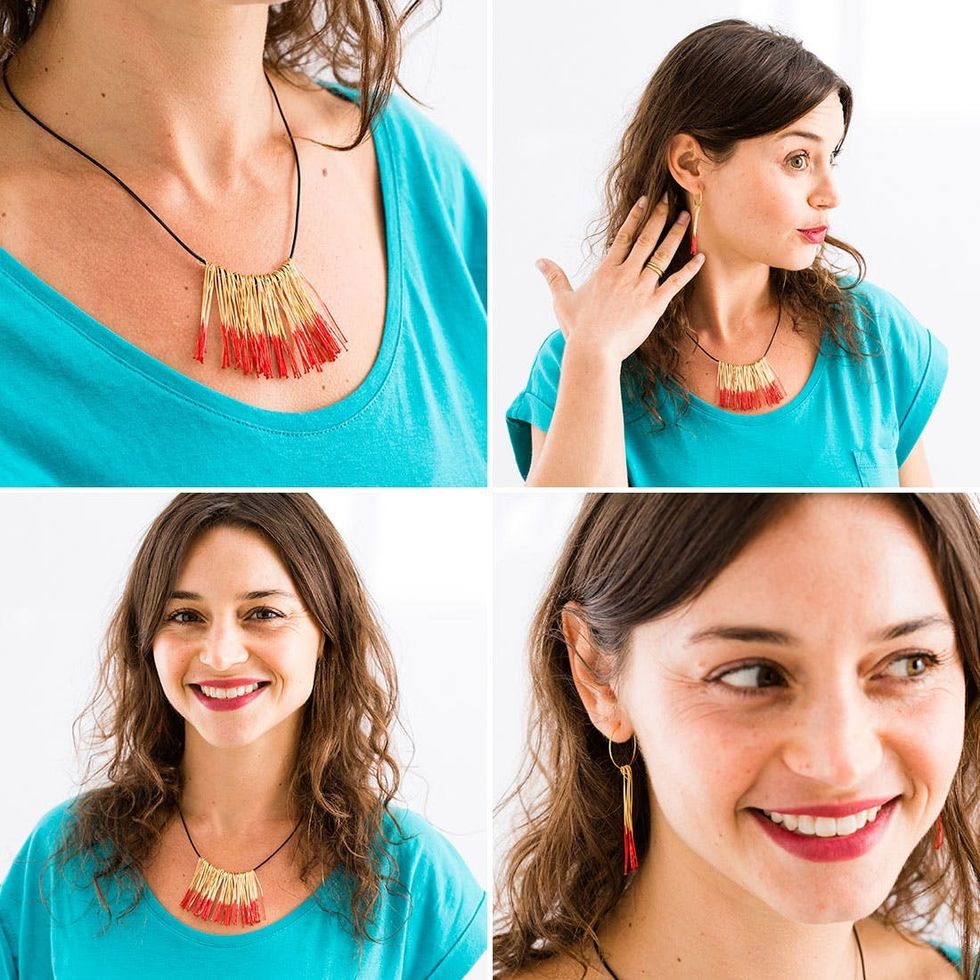 What other masterpieces have you made with headpins? Tell us about your fave DIY jewelry pieces in the comments below.
Roxy Taghavian
Roxy has been creating and executing DIY projects since her very first trip to Michael's as a child. If there's a project at hand, she'll figure out how to make it. When she's not wielding her hot glue gun, she can be found at the beach, traveling to far off lands, reading and running at her gym "The Panhandle."
DIY Style