Here's How Lady Gaga's Metallica Collab Stacked Up Against Her Super Bowl Performance
Feb 13, 2017
Lady Gaga pretty much blew our minds last weekend with her Super Bowl performance, political or otherwise, so we had some pretty high expectations when we heard she'd be performing tonight with rock Gods Metallica.
---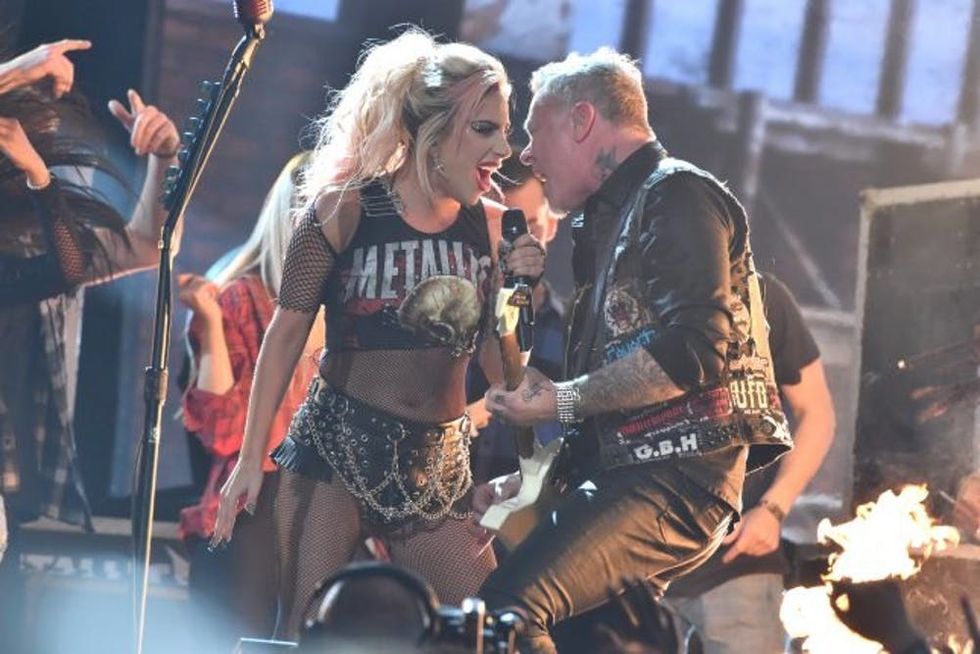 While the performance certainly wasn't for everyone (the heavy sounds of "Moth into Flame" aren't for the faint of heart), we were actually super impressed with her chameleon-like ability to take on a completely new genre and make it her B, for lack of a better term.
Where she opened the show by jumping off a roof at the Super Bowl, Gaga broke free from a Nirvana-esque mosh pit to jump one tier below onstage to take her place at the mic at tonight's Grammys. Where she performed heavily choreographed moves last weekend, she writhed like a snake in studded leather hot pants and a Metallic crop top (which, BTdubs, she looked AMAZING in, just in case there was any doubt). And where she belted out ballads on the piano for her rendition of "Million Reasons" at the Super Bowl, she stretched her vocal chords to hit the killer rock notes, matching James Hetfield (when we could hear him) note for note.
Metallica's mic goes out during #GRAMMYs performance https://t.co/ruIyRemXev pic.twitter.com/t0MaWgtPRl

— Hollywood Reporter (@THR) February 13, 2017
Even with James's mic lacking power, the two groups still managed to pull off something strangely cool: If you didn't know better, you'd swear this couldn't be the same girl who just months prior was doing duets with jazz great Tony Bennett.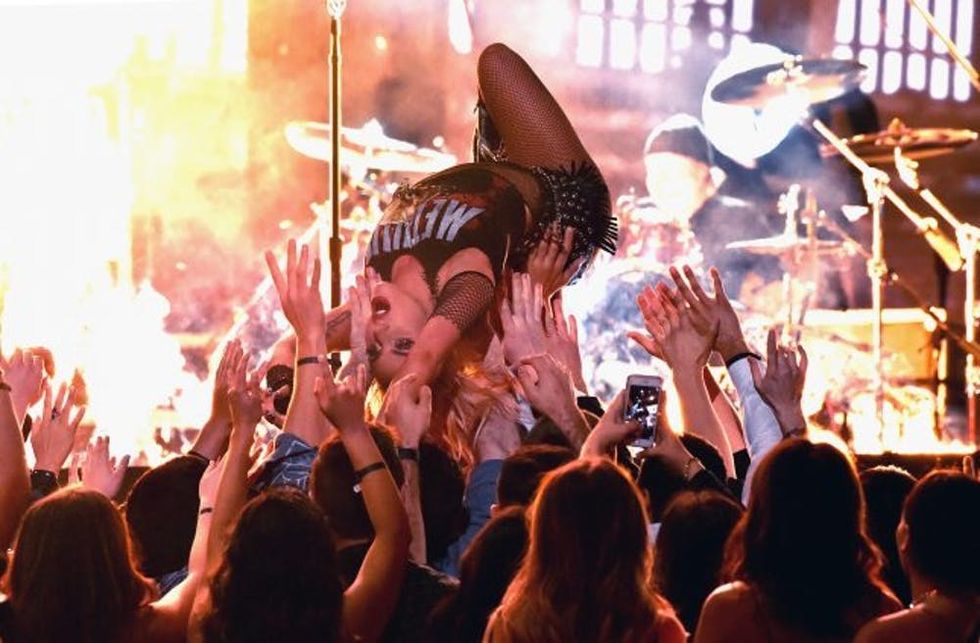 The moral of the story? Lady Gaga is VERSATILE, y'all. REALLY versatile. Like insanely, inhumanly versatile. And we loved every second of it.
(Photos via Lester Cohen + Kevin Winter/Getty)