The Makeup Brush-Free Guide to Getting a Flawless Face
Jun 30, 2015
Alright, you pretty faces! So by now, we're gonna guess you've seen our breakdown of the nine most essential makeup brushes you *definitely* should have in your makeup kits and use on the daily. But let's be real: There are several scenarios that could play out where you just DON'T have access to them. Whether you're going on vacation and would rather make space for other goodies in your bag or you haven't been able to purchase your collection of brushes yet, I have you covered! Here, I'm showing you how to apply your everyday makeup only using your fingers. Follow this tutorial to get the same pro-finish a brush would leave using zero tools.
---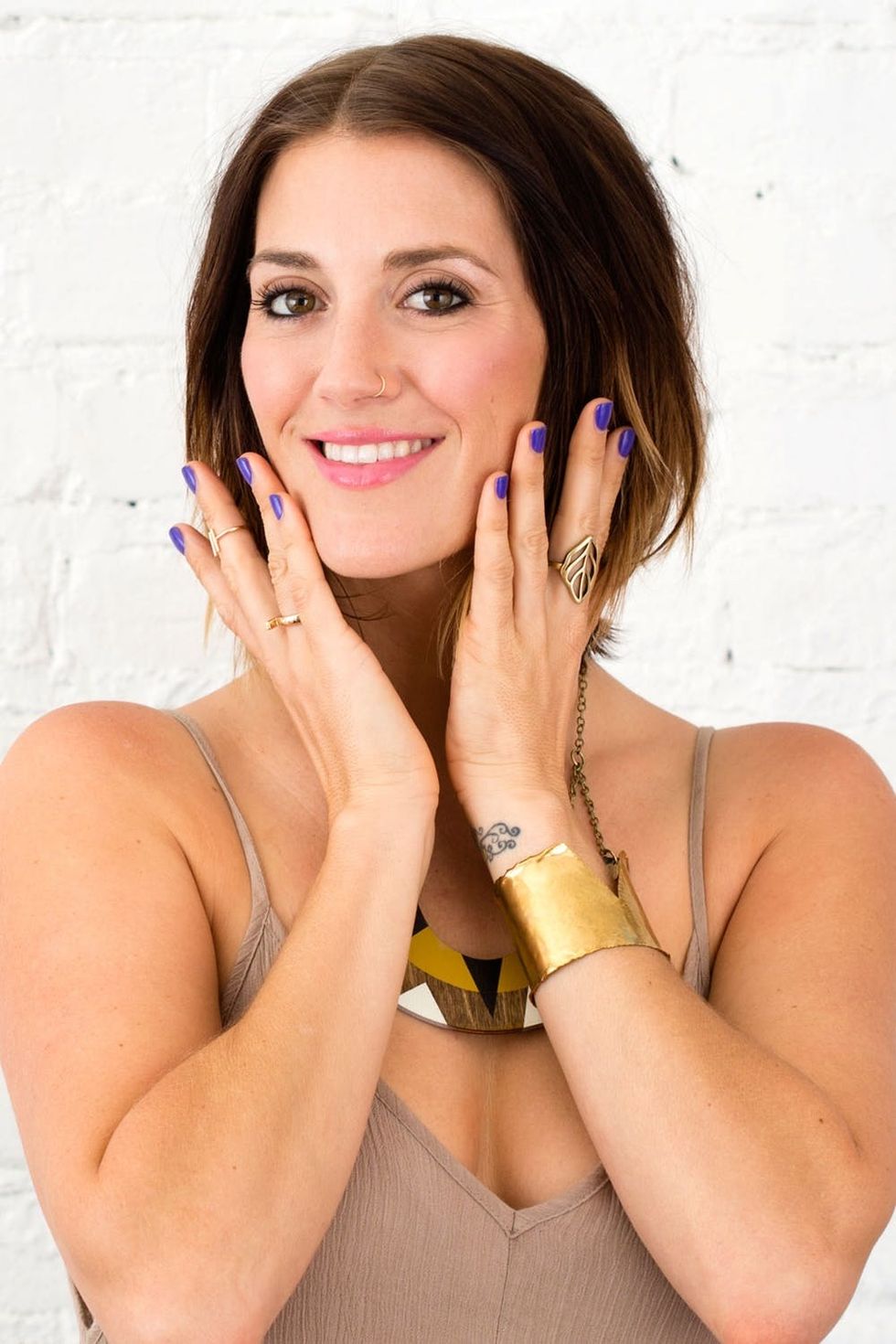 Step 1: Foundation/Tinted Moisturizer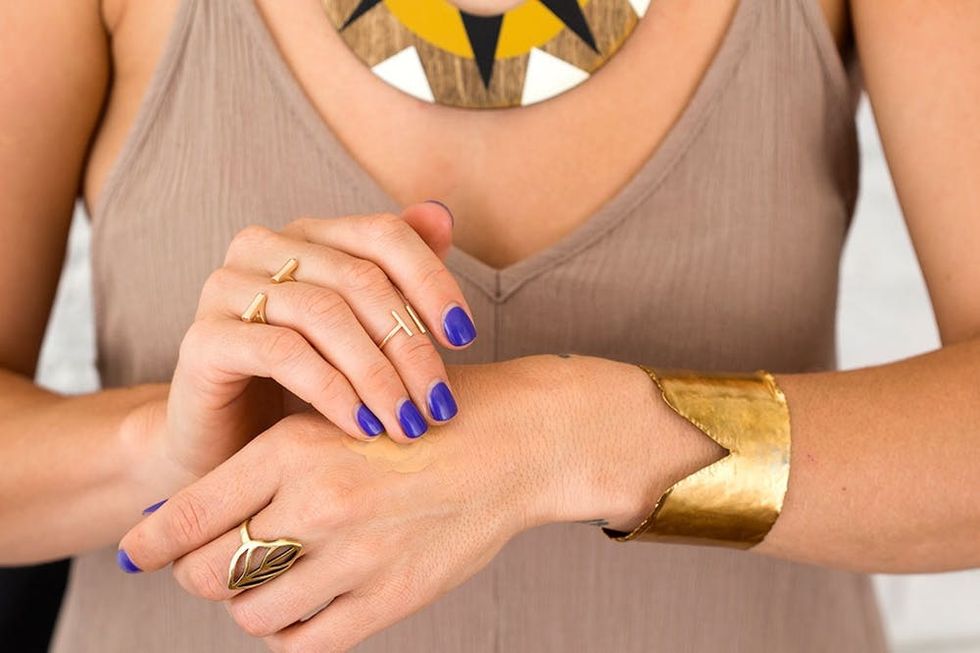 Pump a few drops of your liquid foundation or tinted moisturizer onto the back of your hand. Gently tap the product onto your three outside fingers with your opposite hand.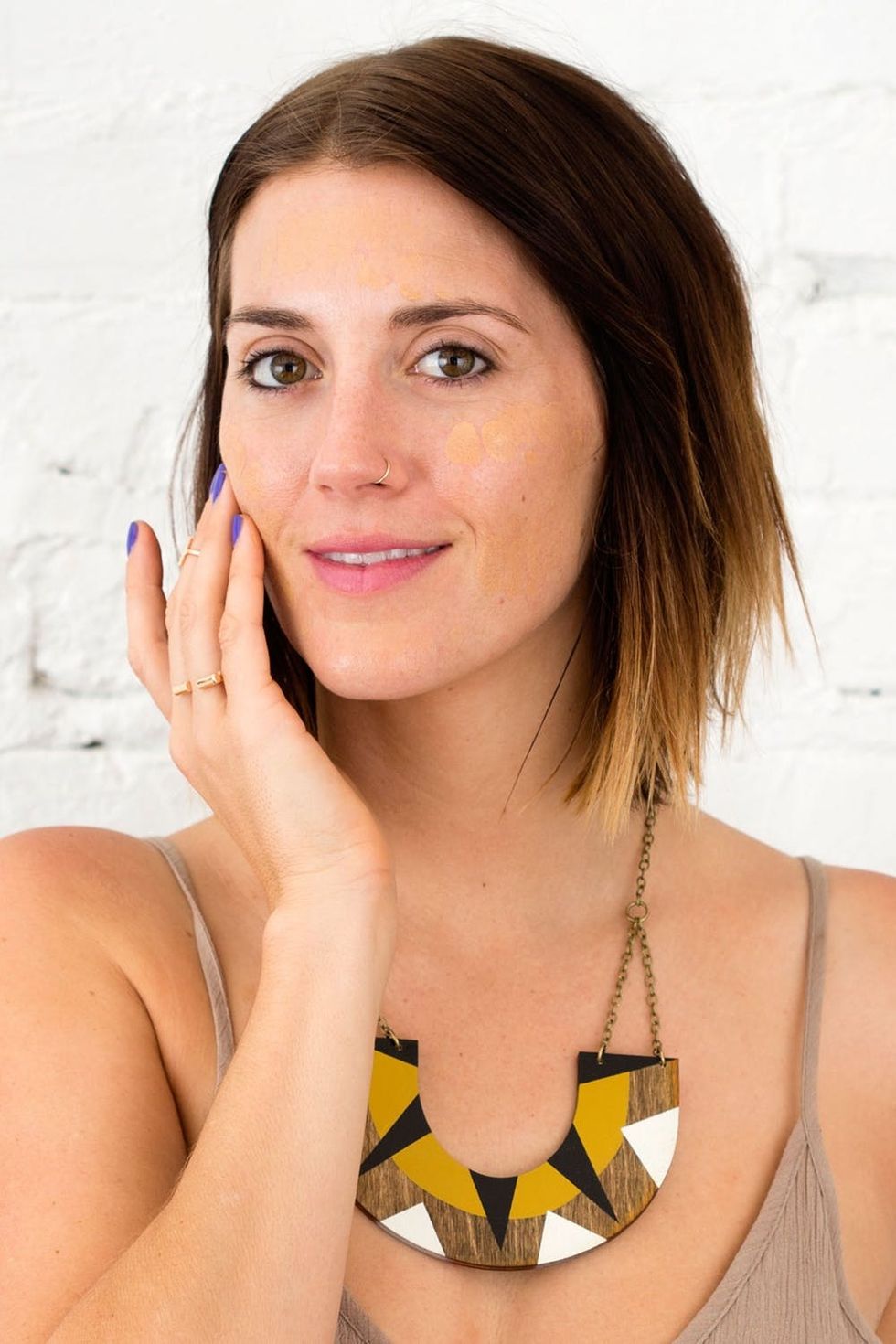 To apply the product evenly, gently tap your fingers all over your face, making little dots of product that you will blend in by doing a combination of swiping and tapping motions.
Step 2: Concealer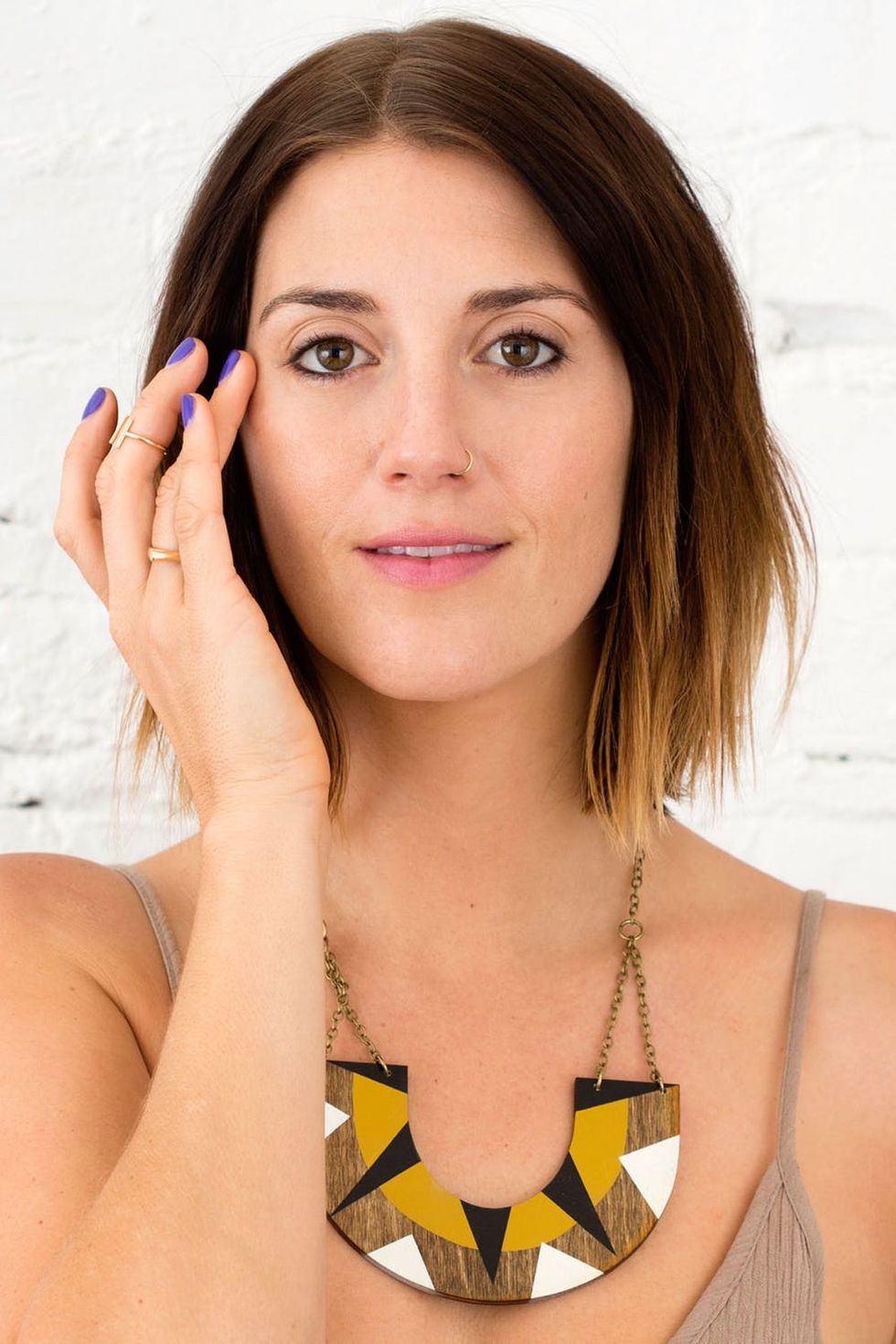 Depending on they type of concealer you have, you will either use your finger to pick up the product or apply it directly to your undereye and any blemishes with the provided applicator. Either way, you want to blend your concealer with you fingers by gently tapping the product in place using your ring finger. Pro tip: it might feel more natural to use a different finger, but don't! Because your ring finger is the most delicate, you'll get the lightest touch with it.
Step 3: Bronzer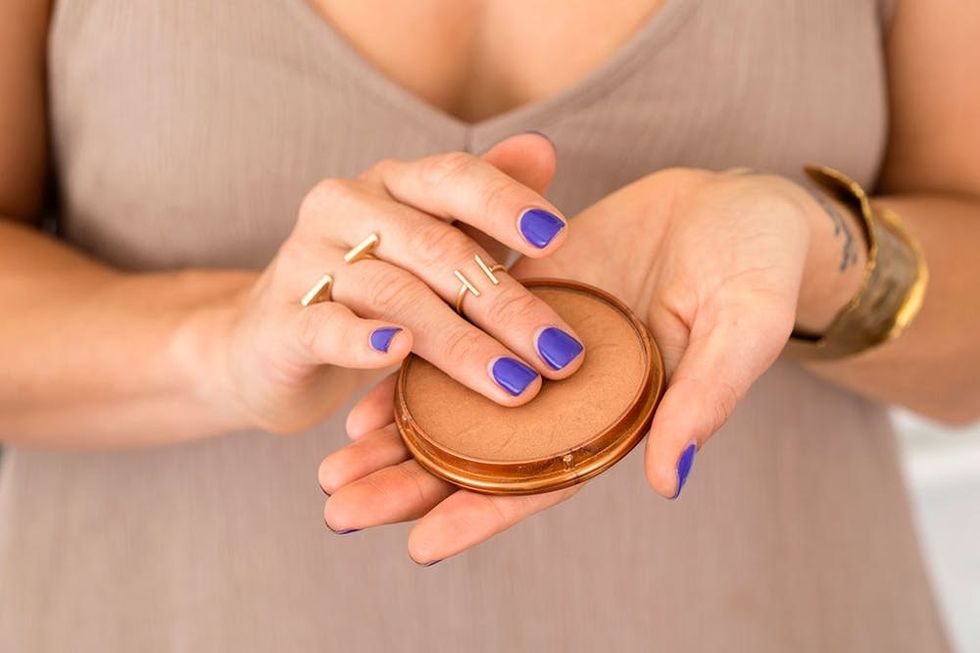 To pick up your bronzer with your fingers, which may seem intimidating at first, use your pointer and middle finger to make small circular motions on your palette.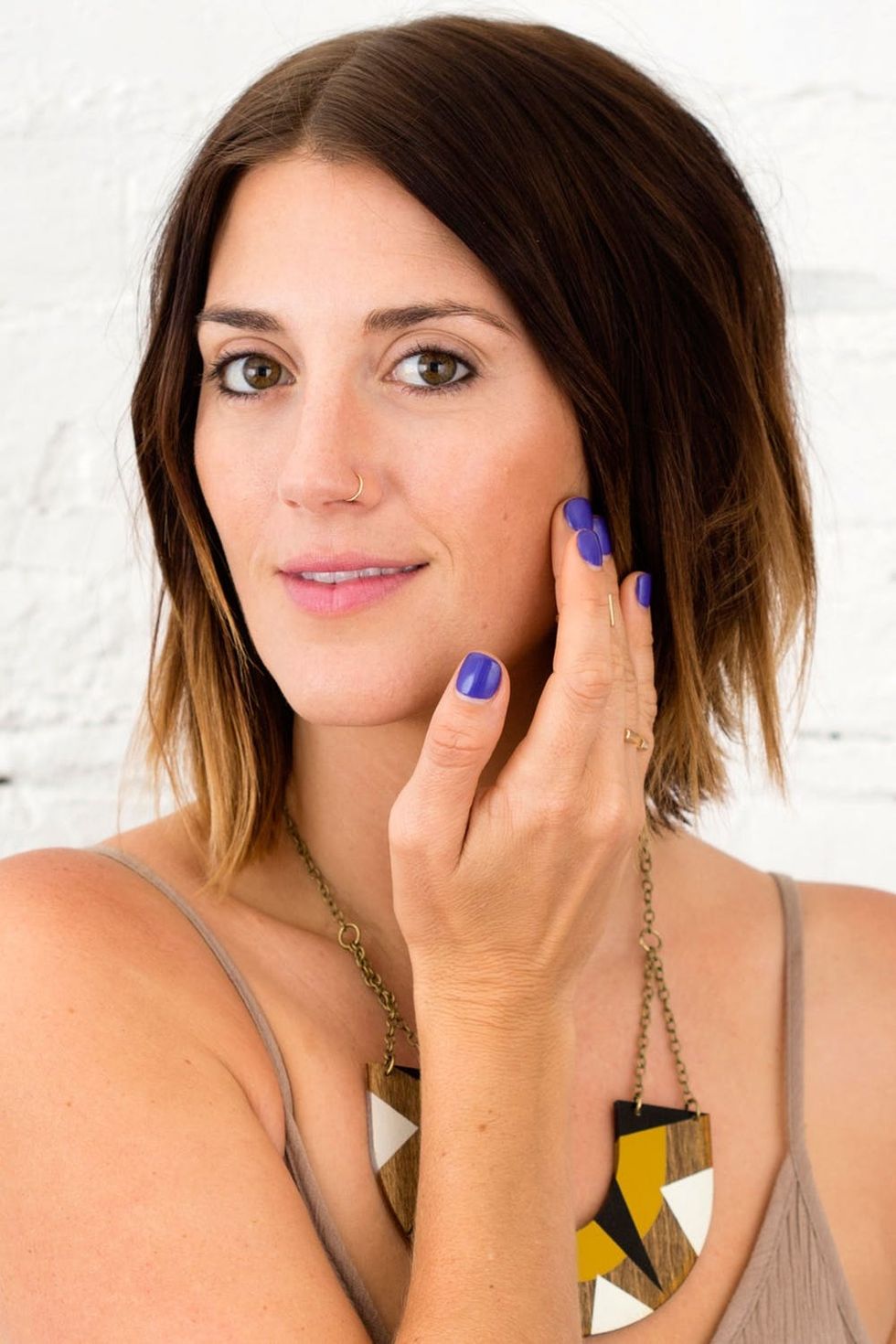 To deposit onto your pretty face, simply make small circular motions on the hollows of your cheeks, up onto your temples and along your hairline and down along where your neck meets your jaw line. It helps to apply the product upwards toward your hair.
Step 4: Blush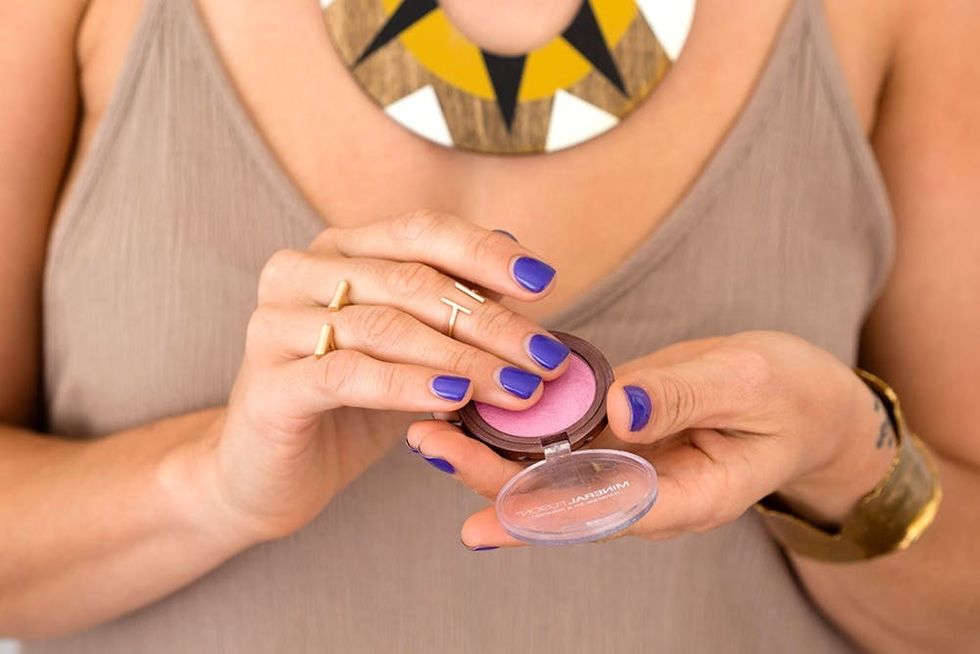 For your blush, use your middle finger and your ring finger to make small circular motions on the palette.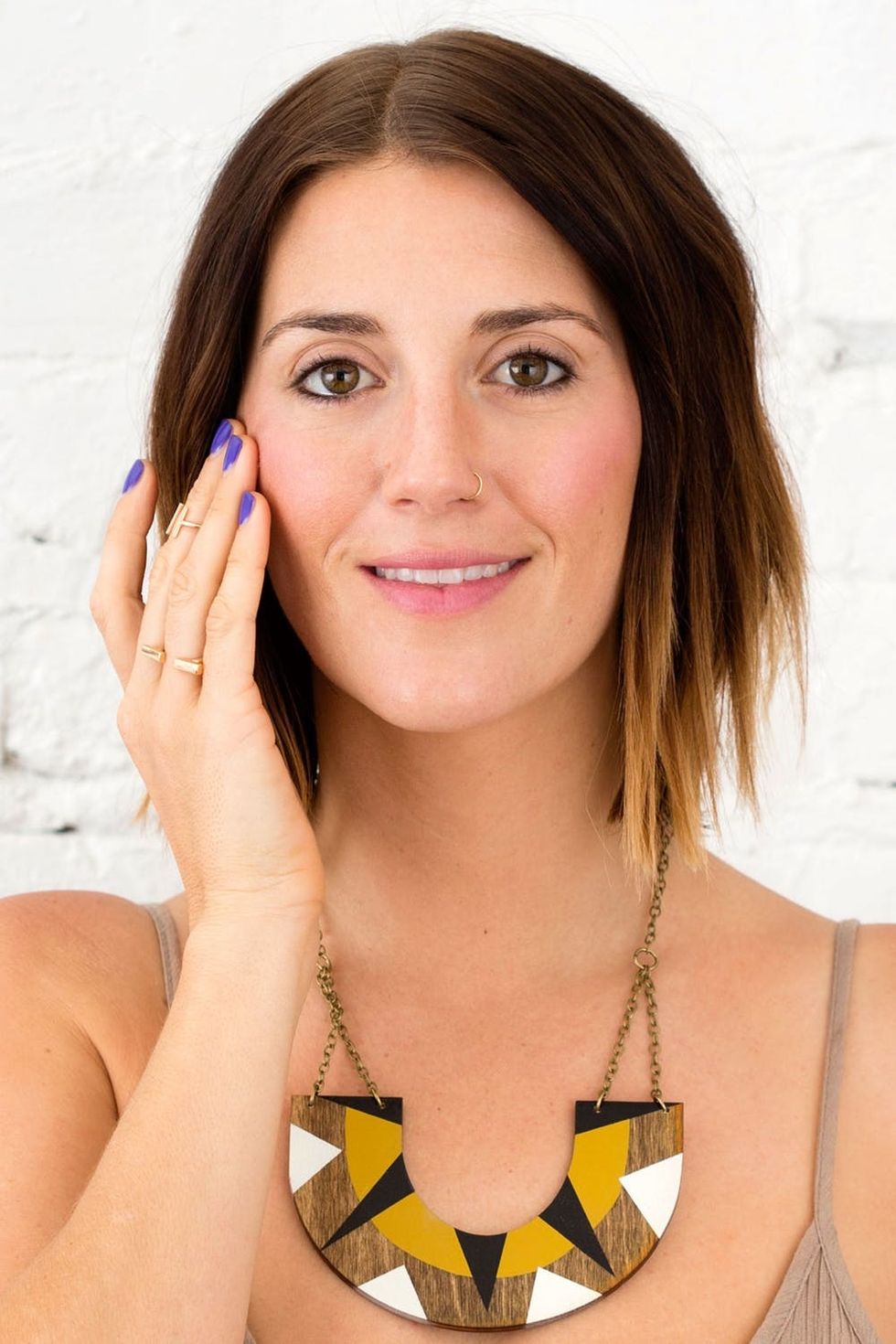 Smile and start making small circular motions starting on the apples of your cheeks blending upwards toward your temples.
Step 5: Highlight Eyes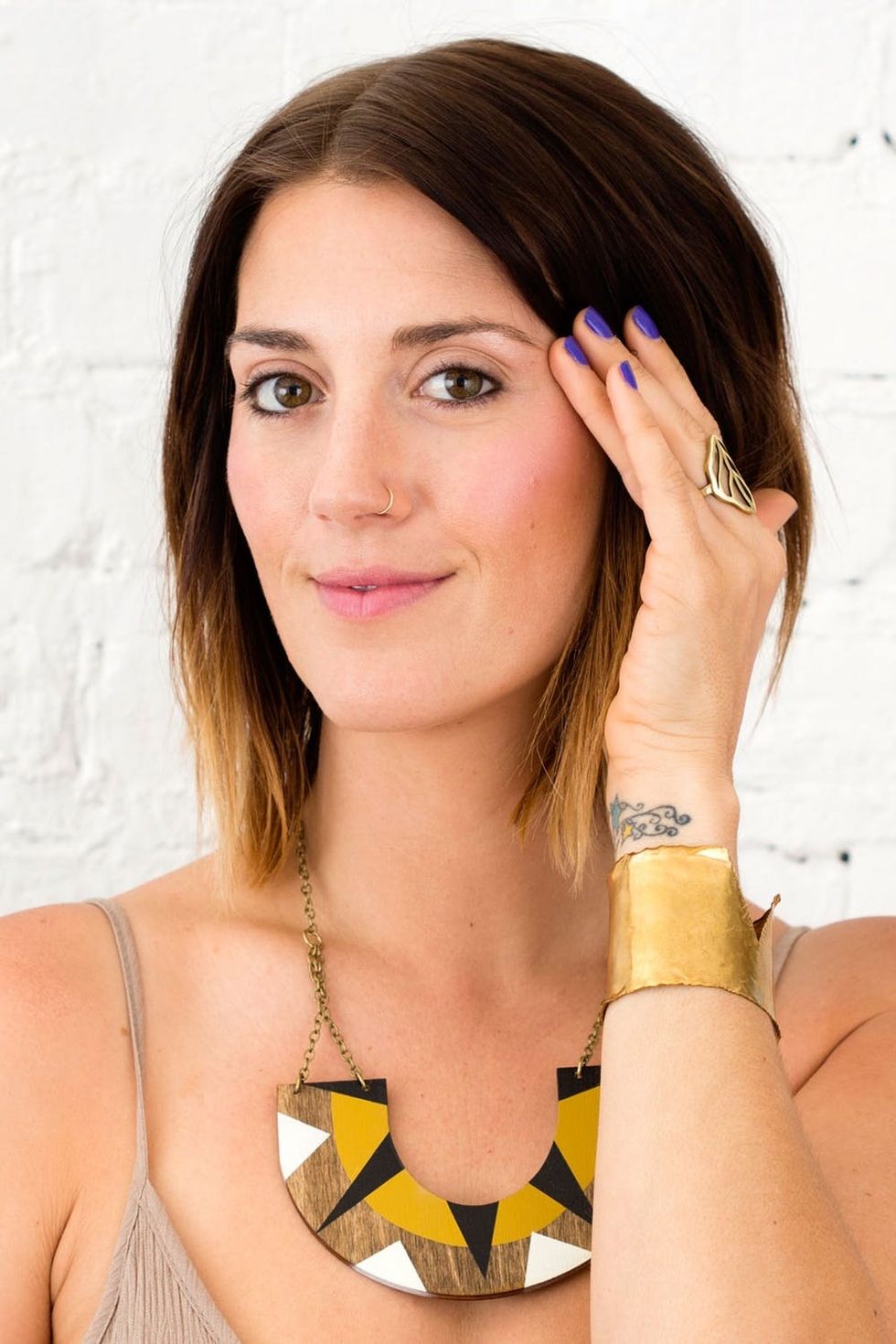 Using your ring finger, grab any eyeshadow that is a few shades brighter and lighter than your natural skin tone and apply directly to your brow bones, inside corners of your eyes and on the center of your eyelids. You want to use your ring finger to make sure you get the most delicate touch, which will help you to have a lighter hand and not end up with too much product on your eyes. The best way to get an even application is to do a combination of tapping and small swipes back and forth.
Step 6: Contour Eyes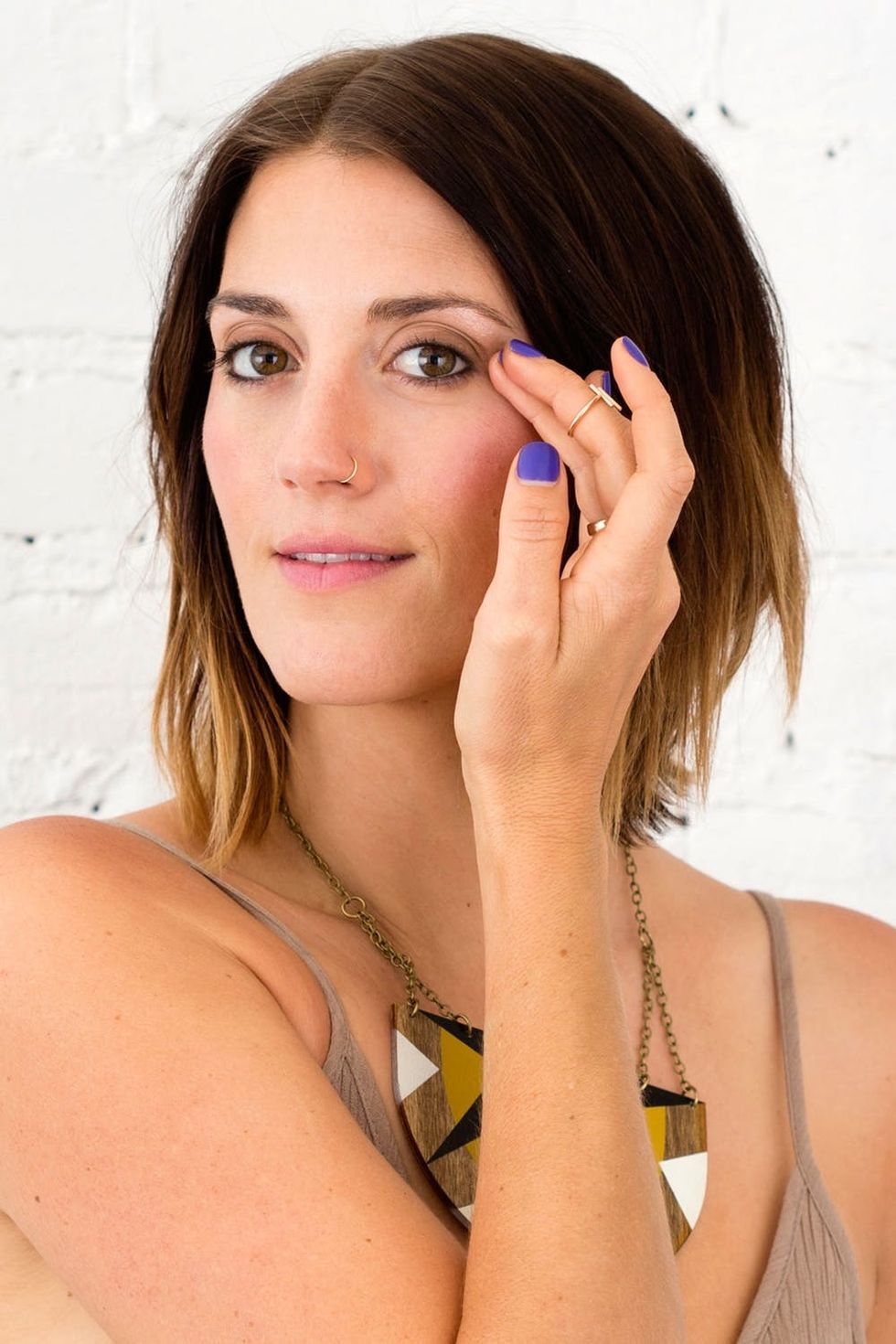 Using your same ring finger, pick up an eyeshadow that is a few shades deeper than your natural skin tone to apply directly to the creases of your eyes. Make small circular and tapping motions to blend well.
Step 7: Liner + Mascara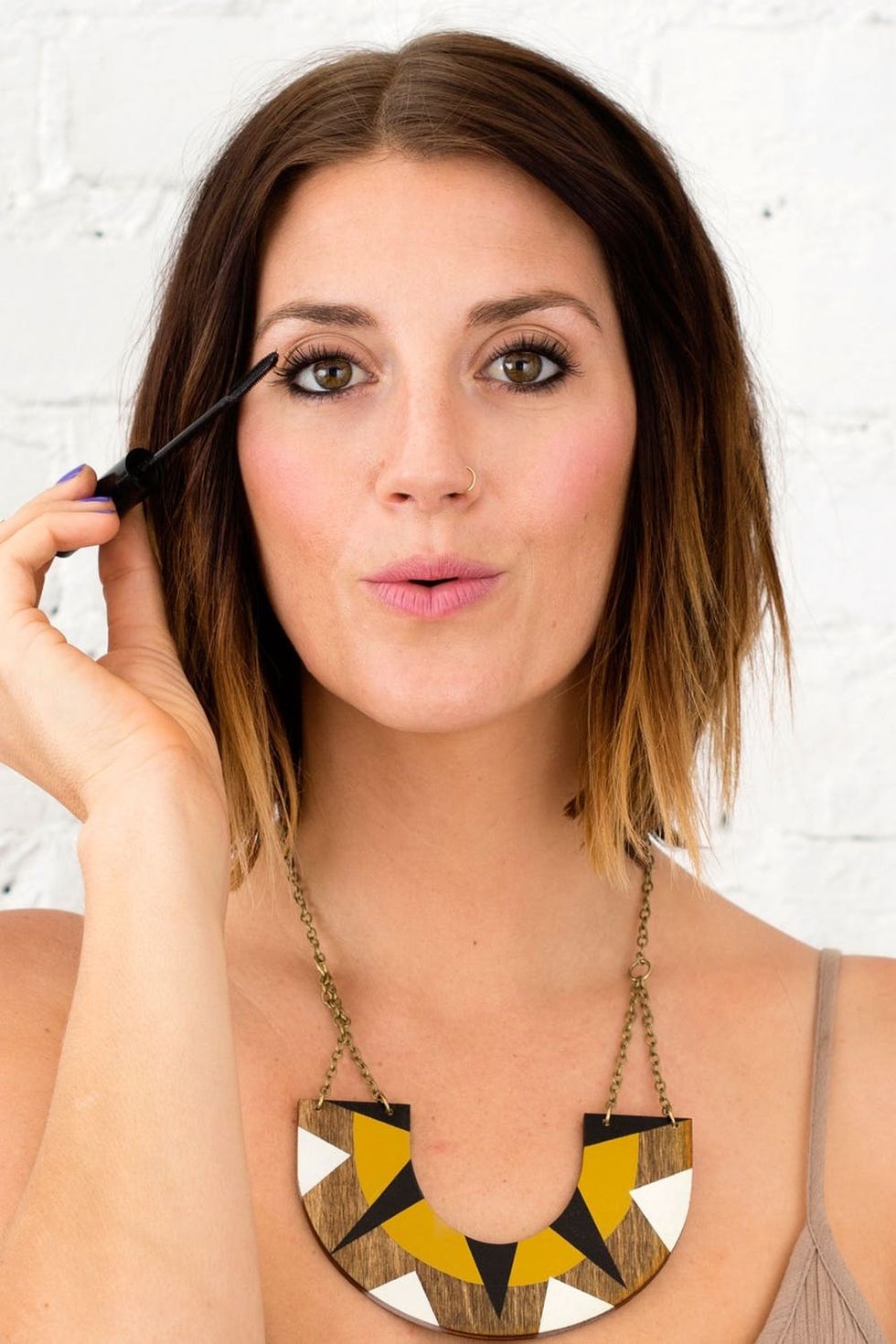 This is obviously a step you will NOT use your fingers for! :)
Step 8: Highlighter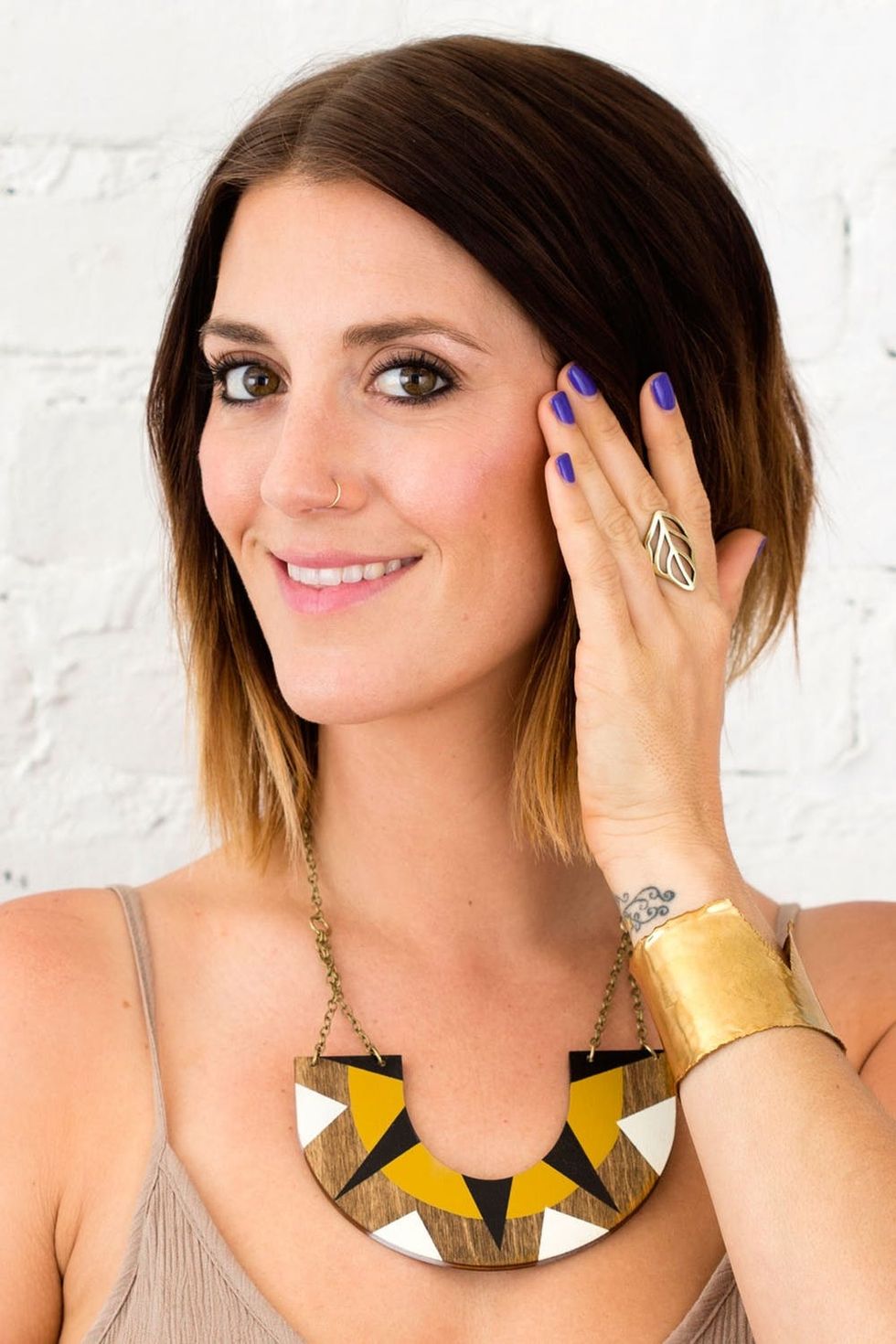 Use your ring finger and middle finger to apply a little of your favorite highlighter — a little goes a long way typically. Apply it above where you put your blush, down the bridge of your nose, slightly above the center bridge of your nose and above your cupid's bow. Tap only!! You don't want to make swiping motions with your highlighter because it can mess up the makeup foundation you already blended with the previous steps. This is meant to enhance what you've already done, so gently tap your highlighter into place!
Step 9: Powder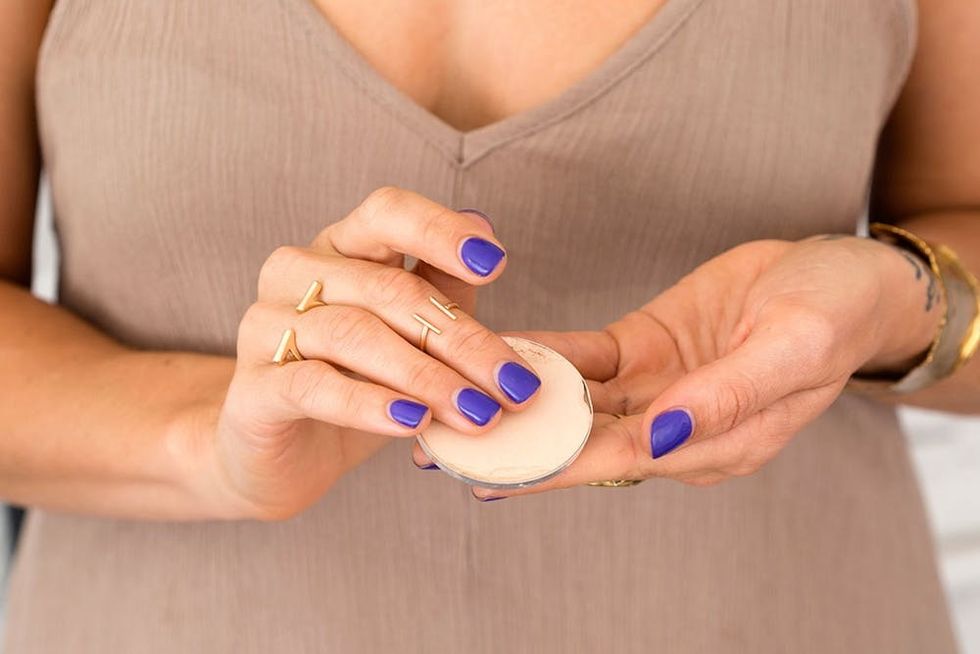 Use your ring finger and middle finger to pick up your powder.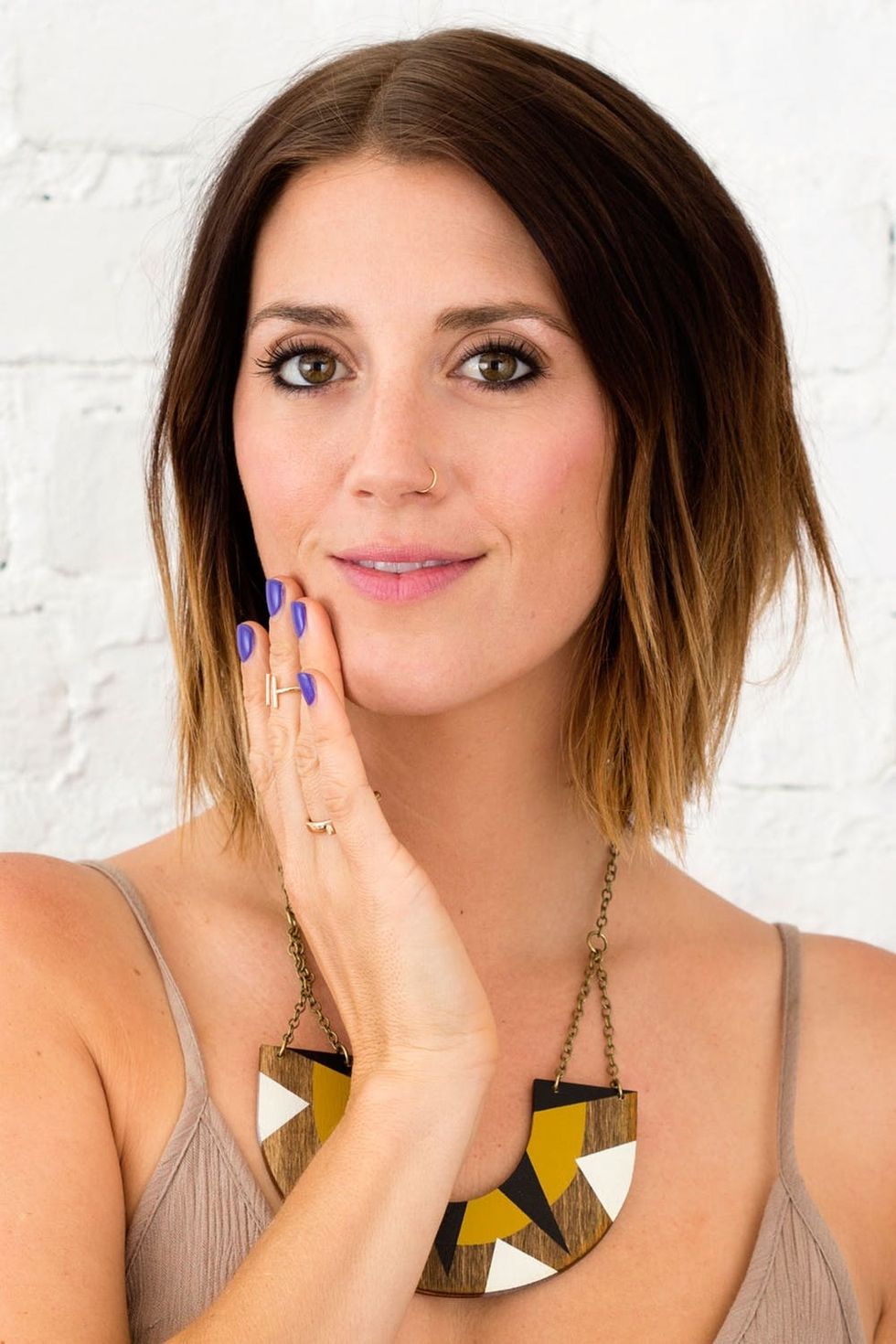 You want to use your powder to set any parts of your face that have not already had a highlighter, shadow, blush or bronzer touch. This will help keep your skin from getting too shiny.
Step 10: Lip Gloss or Lipstick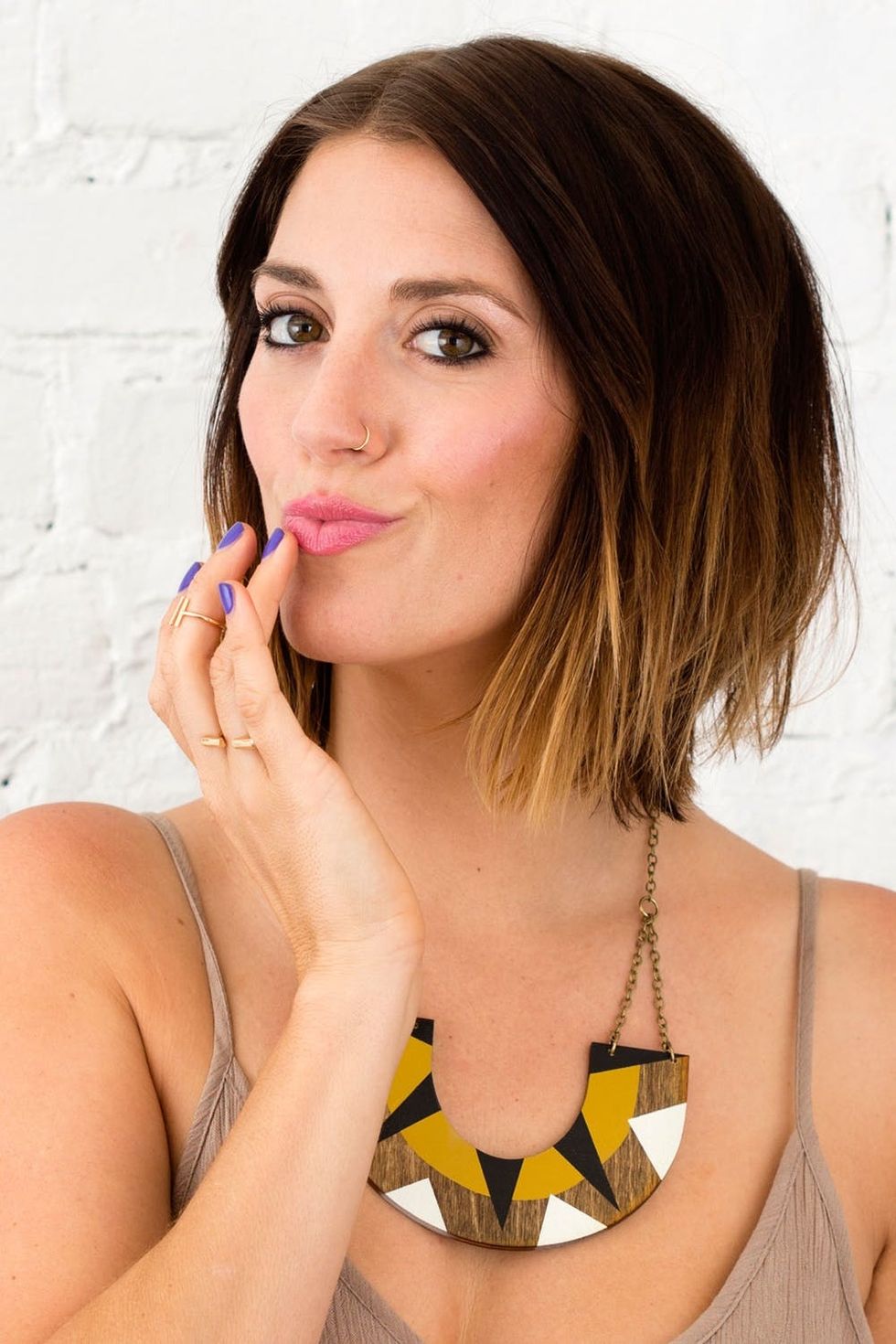 Easy! Use any provided applicator or your finger to blend your favorite lip gloss or lipstick into your smacker. To blend with your finger, make small tapping motions. This will give your lips more of a natural-looking deposit of color that will perfectly enhance your glowing fresh face!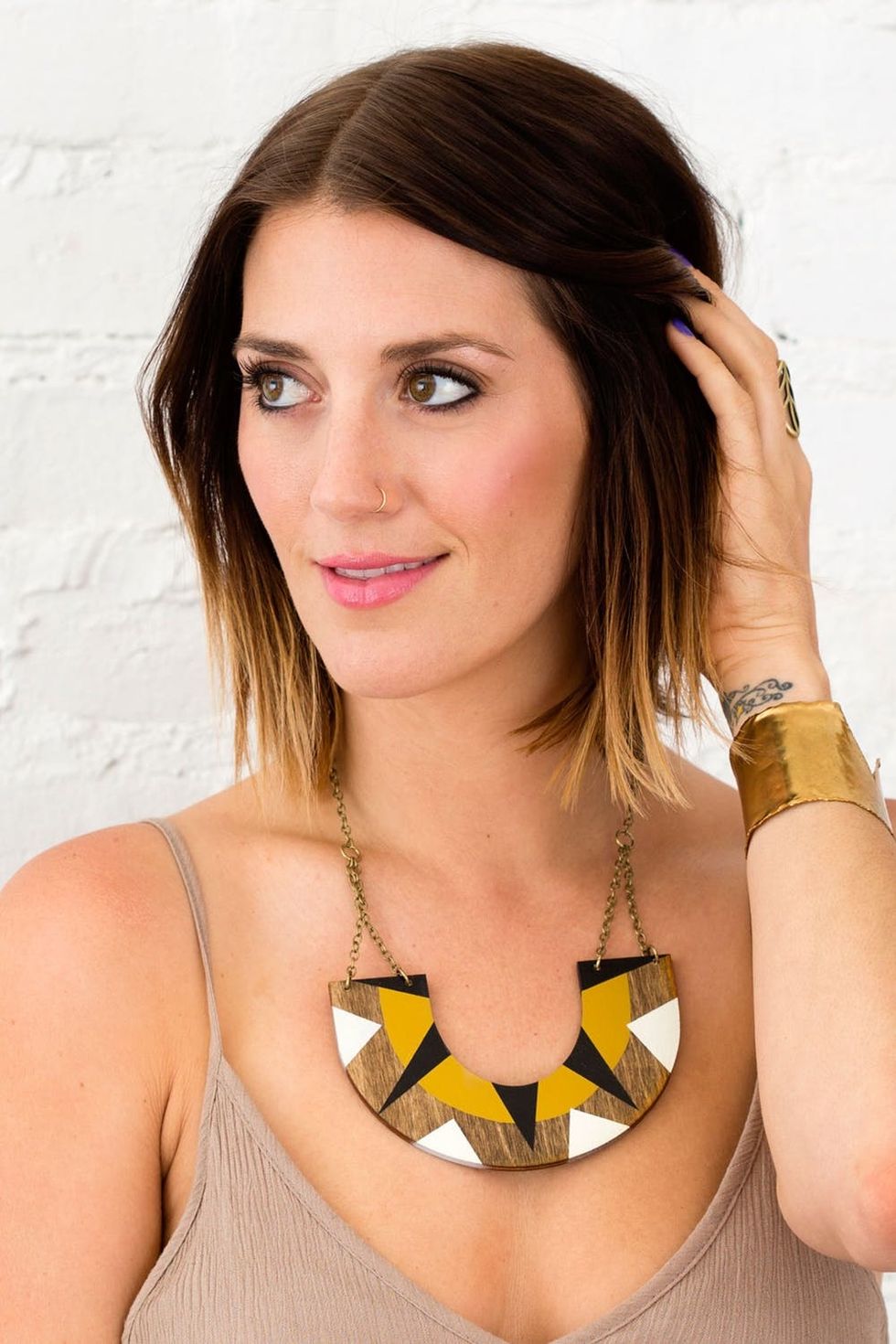 For some of you, this is just how you do your makeup all the time! If this is new to you, I will say that it definitely takes a little practice to find the right touch, just like anything new. Personally, I am a HUGE advocate for using makeup brushes for so many reasons, but also think it is crucial to know how to get the job done without them. Have fun and use these as guidelines!
What are your tricks to applying makeup brush-free? Share in the comment section below; we'd love to hear more!